"Sky has now been renamed Hope, and for a good reason. He's been through hell the past six months.
The 5-year-old pup was returned multiple times to three different kill shelters, and bounced around to potential homes for six months. Each person who had him, gave up on him due to his behavioral issues.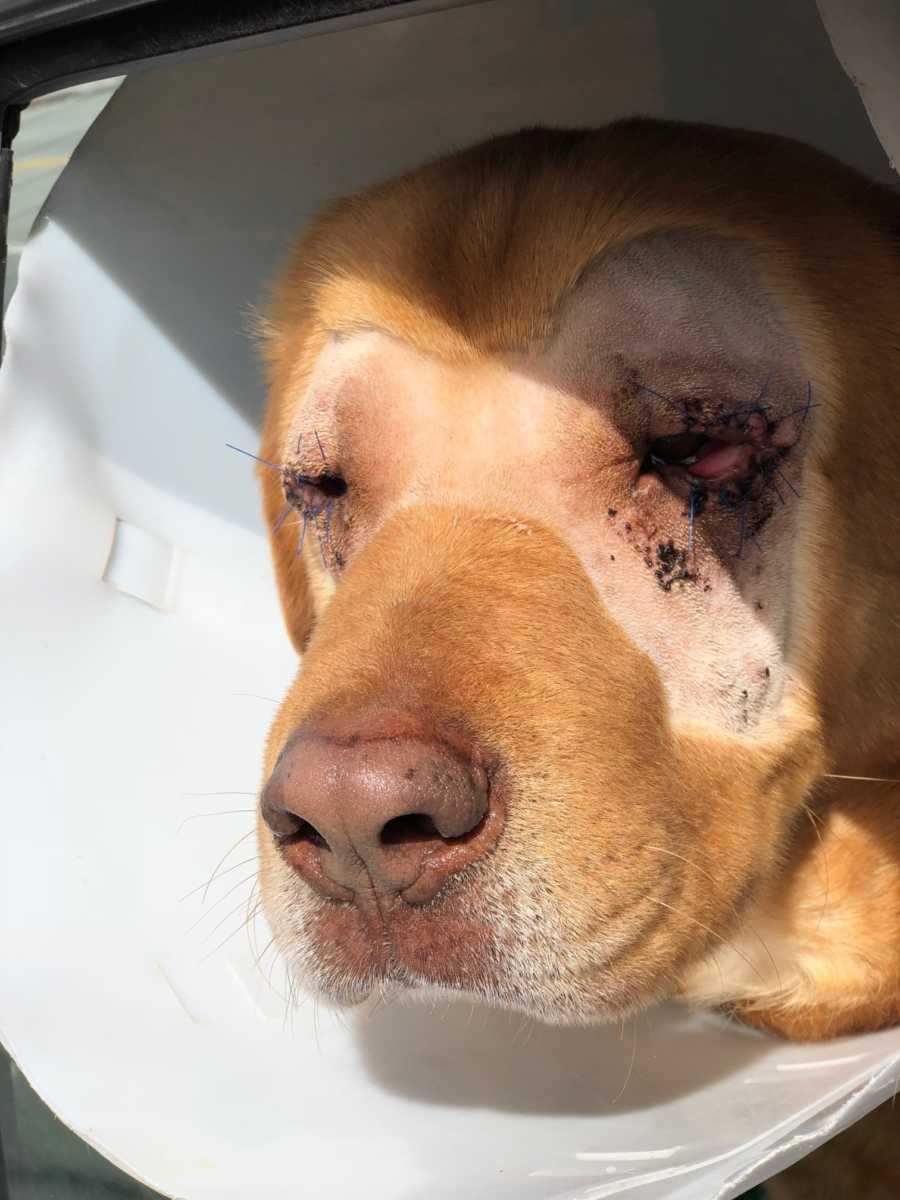 My board member and I fell in love with Hope and knew he was being overlooked. He not only was returned three times, but he also had a painful medical condition called Entropion. It's where the eyelids are turned inward and if left untreated, he would go blind.
Thank God East Valley Animal Shelter finally treated the disorder, but it was after constant calls and perseverance by UrgentDogsofLA that he is not being forgotten.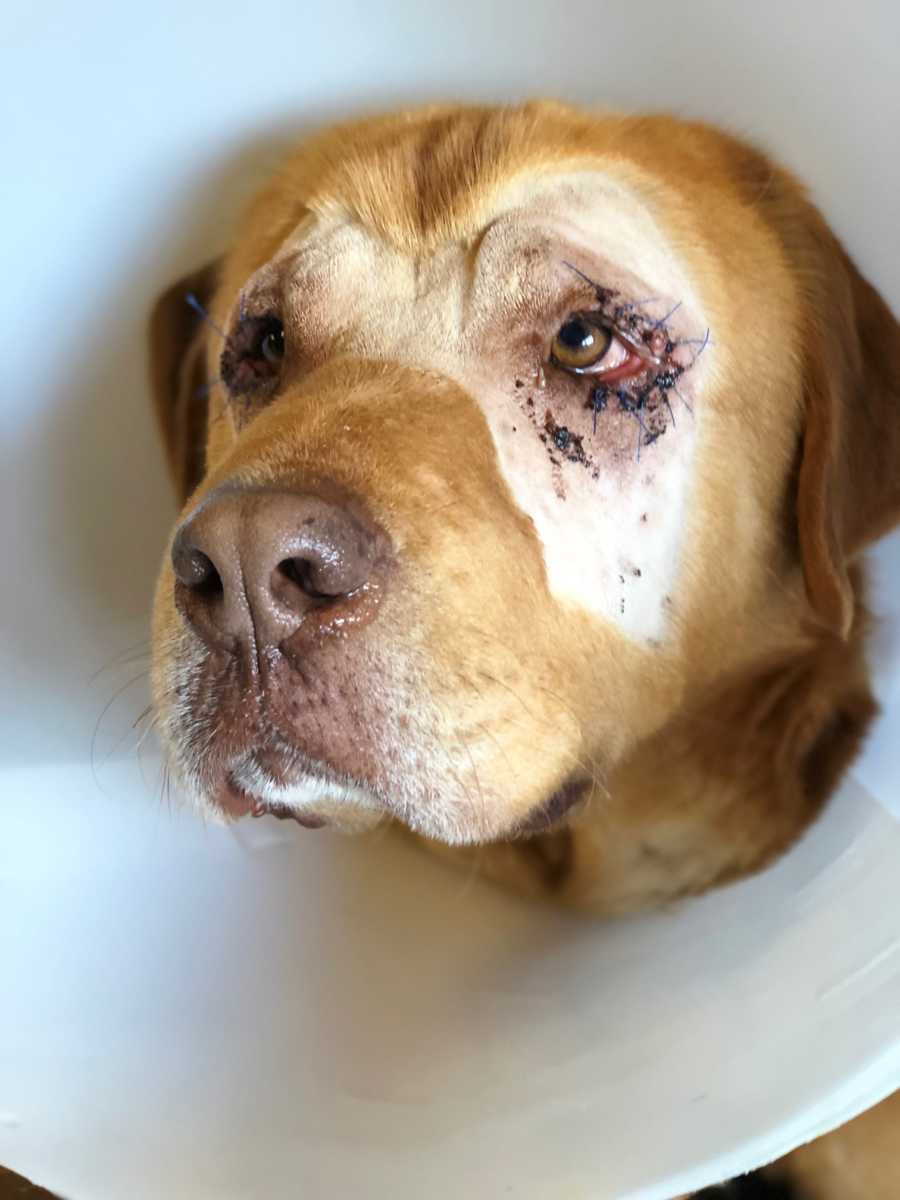 Normally a big dog with behavioral issues does not make it out, but we didn't give up on him. After he was given surgery, we immediately rescued him a day later.
He is now with a loving foster named Jacqueline who runs the rescue, Pitties and Pals. She is one of my trusted fosters as he's a special case and needs time to decompress and really feel loved. She has a huge backyard and endless toys and care for him on site. She's also very good with dog behavior.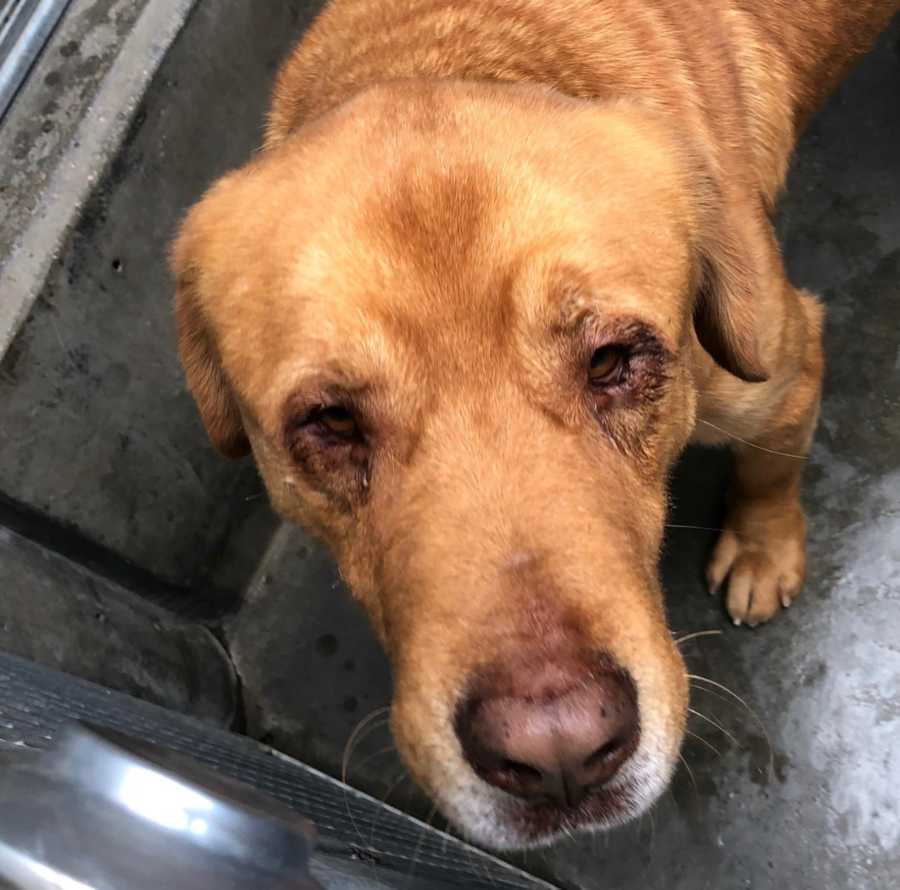 Hope is up for adoption and people are showing interest but ideally, he needs training before he can be around other dogs as his past is full of neglect and possible abuse. He's starting to open up already because he knows he is safe.
It's so beautiful to experience him grow before our eyes. He's now even starting to play and once he allows you into his heart, it's a forever bond that will never be broken. He is one of those rare types of cases that latches on to you because he truly knows after being returned multiple times to kill shelters, finally someone is not trying to bring him back.
Hope now has a bright future ahead of him and will never experience kill shelters again. He needs the best care, and he has a fight ahead of him, but he is loved by so many!"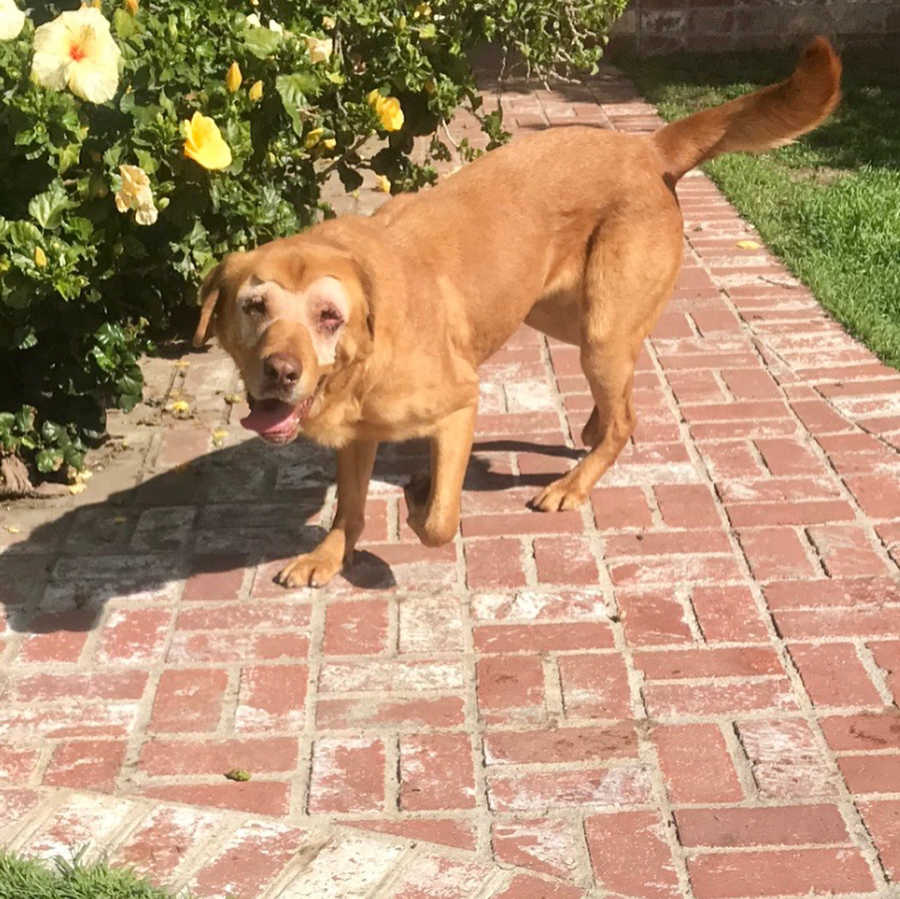 This story was submitted to Love What Matters by Jonny Preston of Urgent Dogs Of Los Angeles. He's been updating Hope's progress on their Instagram page. Submit your story here, and subscribe to our best love stories here.
SHARE this story on Facebook to encourage the rehabilitation of animals.