"I knew if I didn't try, I'd regret it the rest of my life. It was 1983, and I was eight years old when I first learned what foster care was. I would go to my best friend's house to play, and there were always a handful of teenagers hanging around. It was always so peaceful and happy. One day I asked if they were all her brothers and sisters. She said, 'No, my mom does foster care. So they are just staying with us until they can go back home.' And that stayed with me forever… I was heartbroken that it wasn't safe for them to be at home, and I knew I wanted to be a foster mom someday.
In 2002, I was married and gave birth to my first-born son. Seeing his beautiful face for the first time was life changing. The instant love I had for him was (and is) supernatural and so incredible! I wanted at least five more babies! Being a mom was written on my heart from the moment I can remember. That's all I ever wanted, was to be a mom.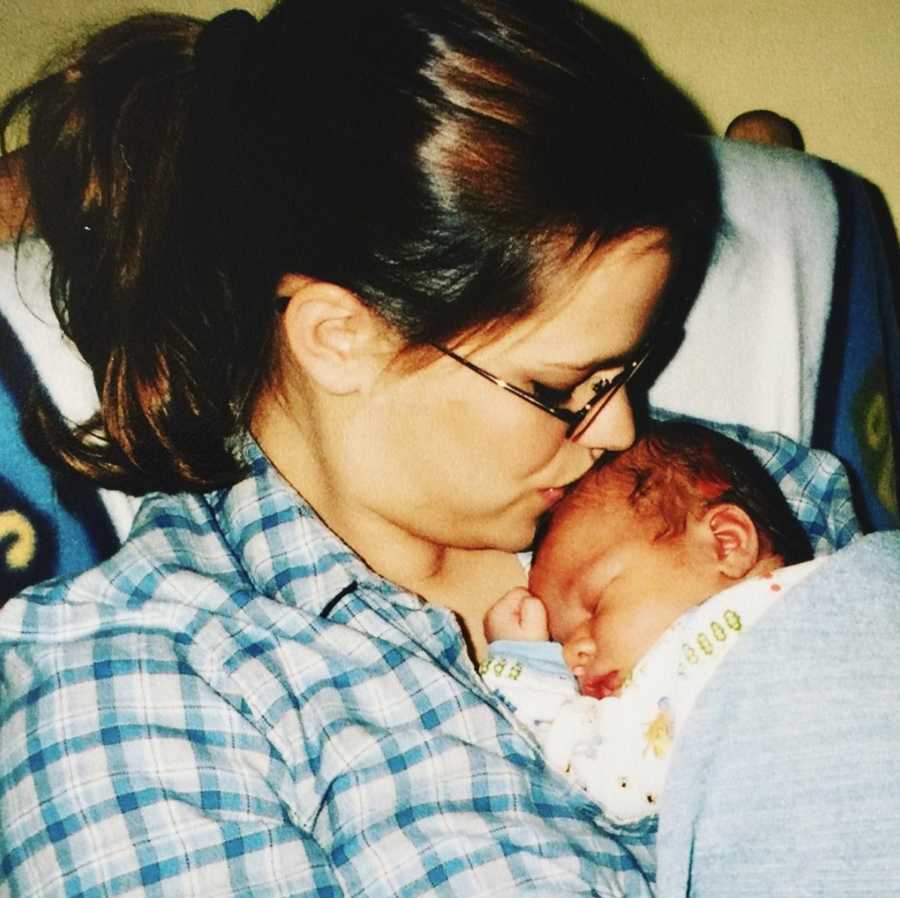 Unfortunately, when my son was two, I went through a divorce. I was a single mom for a couple years until I met the man of my dreams. A man that grew up only two blocks away from me. We knew of each other in high school and had some mutual friends. But this was the first time we really spoke and got to know each other. We quickly learned that family was so important to both of us, and we both wanted many children! We married, and within the first year we realized we were not going to have children biologically. We were so shocked and completely heartbroken. We took some time to grieve. A lot, actually. It was such a shattered dream to both of us.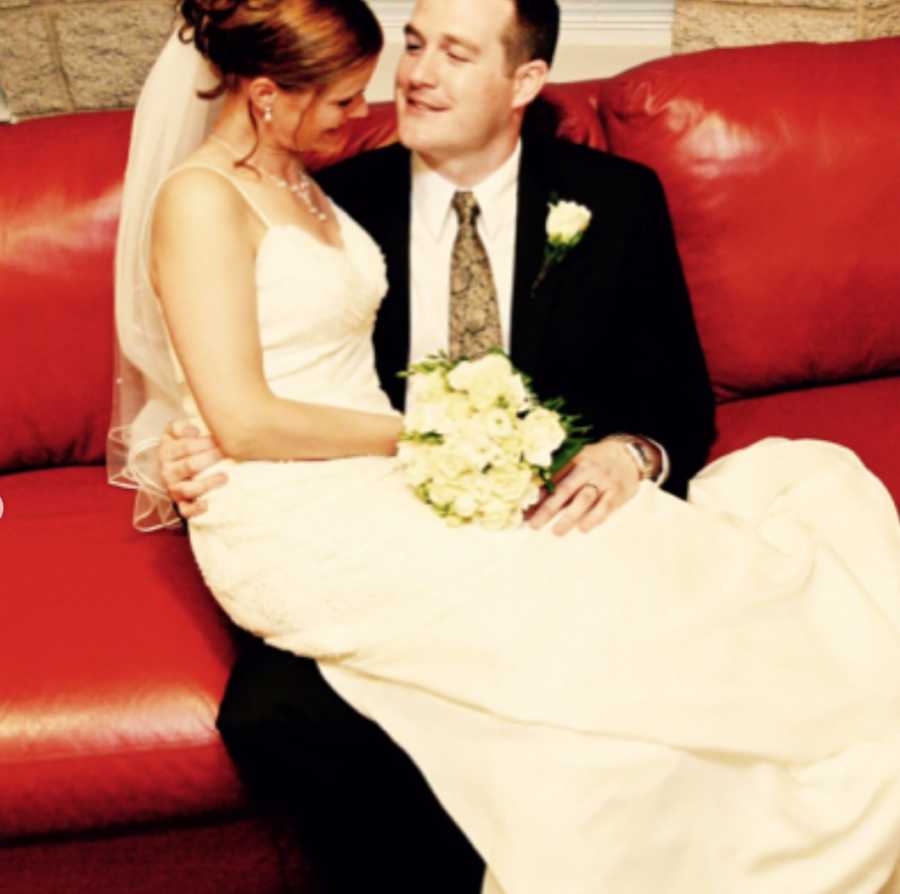 Through the years, foster care was still on my heart. But I had dealt with some tough experiences leading up to this point in my life. It finally felt like the right moment to explore foster care. My husband was very supportive, and together we went to a foster care information meeting. We sat there for an hour or so listening to the county tell us all the brutally honest and scary aspects of foster care. My son was 8 years old at the time. They told us we have to be prepared that there is a risk for our own biological children to be hurt or harmed from children in foster care. They explained that many foster children are so abused and neglected, there's a chance that that abuse could spill over into our homes and affect our children. We have learned of abuses that some foster children have suffered that I could never write down or say out loud… it is incomprehensible that a human being could hurt another human being in these ways, especially an innocent child. This meeting shook us to the core. We both walked out of there saying this absolutely is not for us. I was not willing to take a chance for my son to be harmed.
So we started to explore private adoption. We found an agency. We went through the home study process. We waited. And waited. And waited. Renewed home study once, maybe twice. Nothing happened. Five years went by.
During this time we truly enjoyed and lived life to the fullest. We bought a camper. Enjoyed many trips together as a family of three. We joyfully sat in at my son's swim meets, baseball games, basketball games, golf outings, robotics meetings. But during this time, I couldn't shake my calling back from when I was eight years old of wanting to be a foster mama. It kept bubbling to my mind. Even learning and hearing what we heard back at that informational meeting, after how scared I was walking out of that meeting, I was still being called. I would bring it up to my husband, and he would say no way. I'm not risking what we have here. Our life is good and beautiful. But my calling didn't stop. And our desire for the pitter patter of little feet was so strong.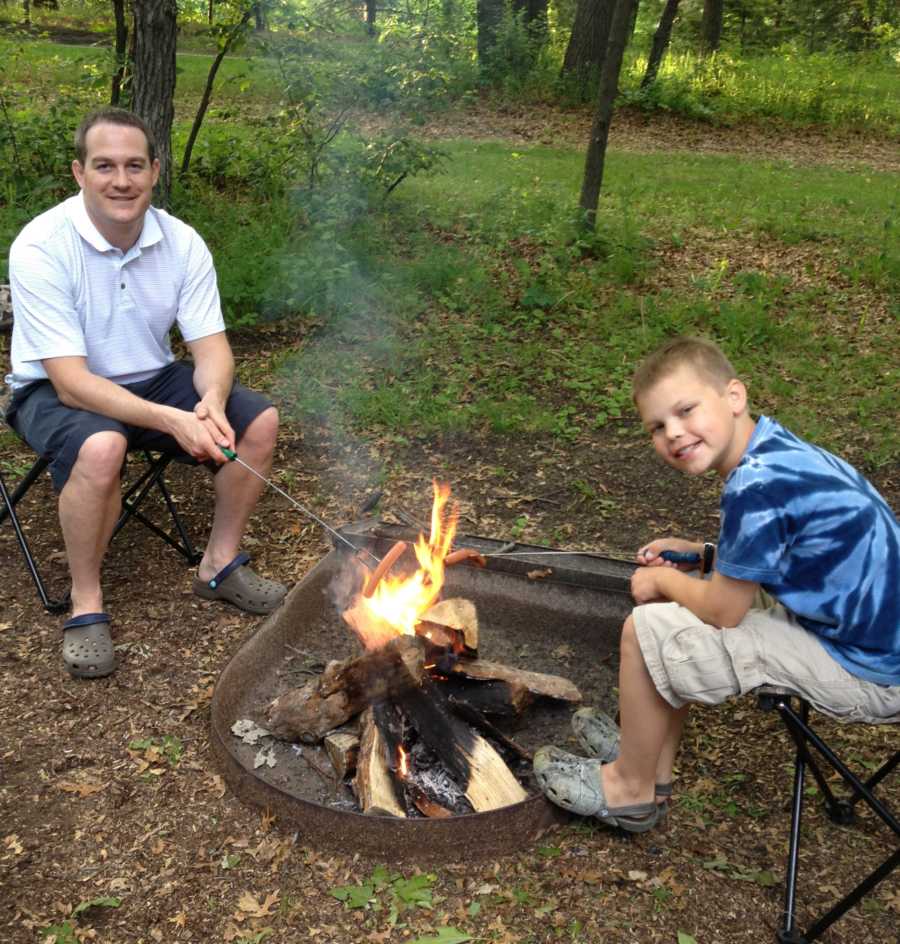 Even though I was still as terrified as my husband about foster care, I knew if I didn't give it a try, I'd forever regret it. I would sit on the adoptuskids.org website and just weep for all the children who didn't have a home. We had so much to offer, how could we say no? So I prayed. And I prayed. I prayed for wisdom and guidance. And after a bit I approached my husband again. And this time his heart had changed, and he said he too would regret not trying foster care. We didn't want to look back on life knowing we had so much to give but didn't follow through. What an answer to prayer!
In 2015 we became licensed. We said we would take children birth to age four, and we would be open to sibling groups. And shortly thereafter, in November of 2015, we received a call about a newborn baby boy who needed placement. The caller on the other end said, 'A baby boy was born today. He isn't safe to go home with mom. This is a TPR (termination of parental rights) case. Are you able to pick him up?' I said yes of course, and we were ecstatic!!! During our training of becoming foster parents, the county did a good job of making sure us foster parents understood the goal of foster care is reunification. And we were fully on board with that. We did sign up to be an adoption option should children not be able to be reunified. But we knew that would be a long shot. We just wanted to care for little ones and be a safe place for them to land.
The day we went to the hospital to pick up this little newborn boy, I had so many emotions and thoughts running through my head. Was birth mom going to be there? Would we pass her in the hall and not even know it was her? What is their history? Why can't she be with her son? Why is he not safe? And as we entered his room, my mind quieted and I fell instantly in love with the beautiful little bundle laying in the bassinet quietly sucking his pacifier. Oh my goodness, his beautiful brown buttery skin… his dark hair… his squishy lips and cheeks. I couldn't help but look at him and think what a beautiful child of God, and I get the great honor and privilege of loving and caring for him. I was completely in awe and humbled. I couldn't believe we were at this moment with this sweet boy!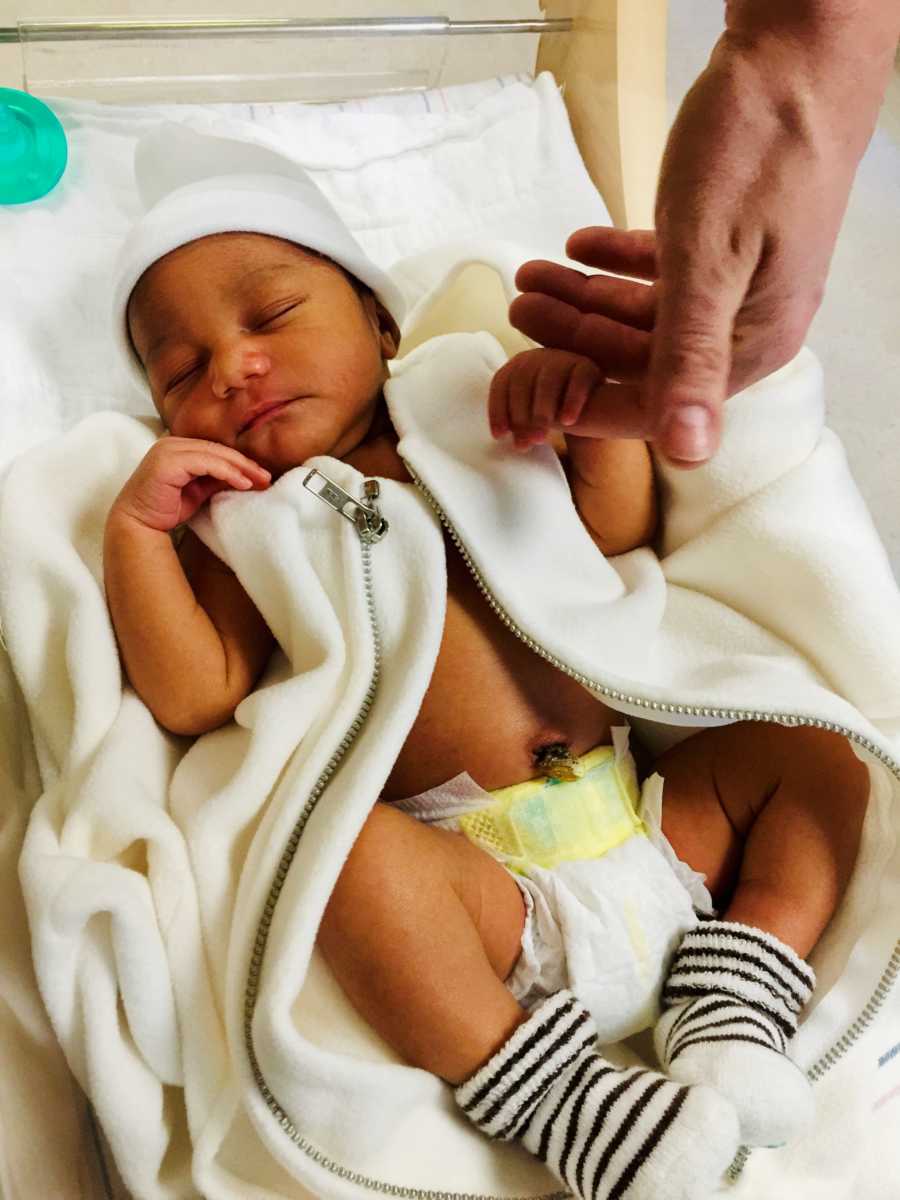 The nurse lovingly smiled and said, 'Would you like to hold him?!' We spent some time with the nurse learning cares for him. He literally only had a diaper to his name that the hospital provided. So we dressed him in some cozy pj's we bought and placed him in our car seat.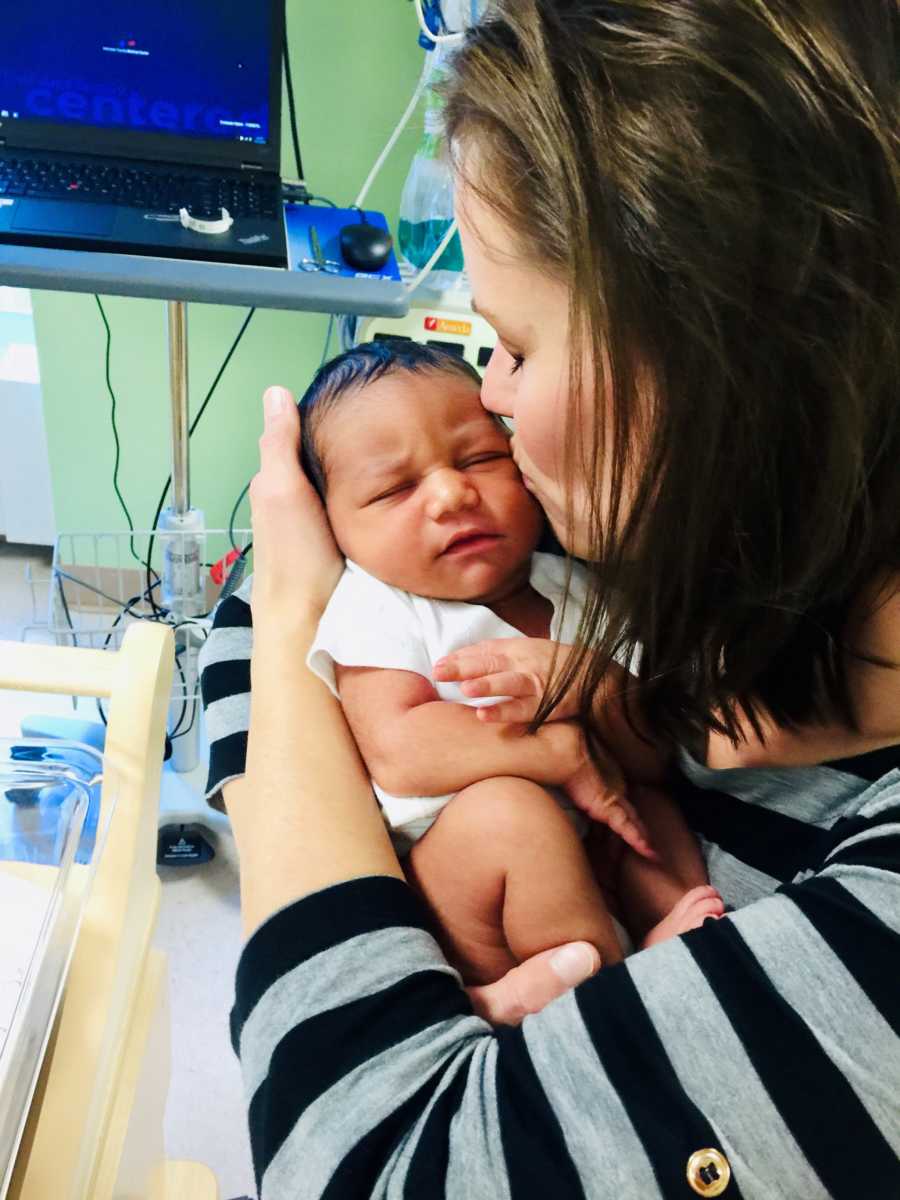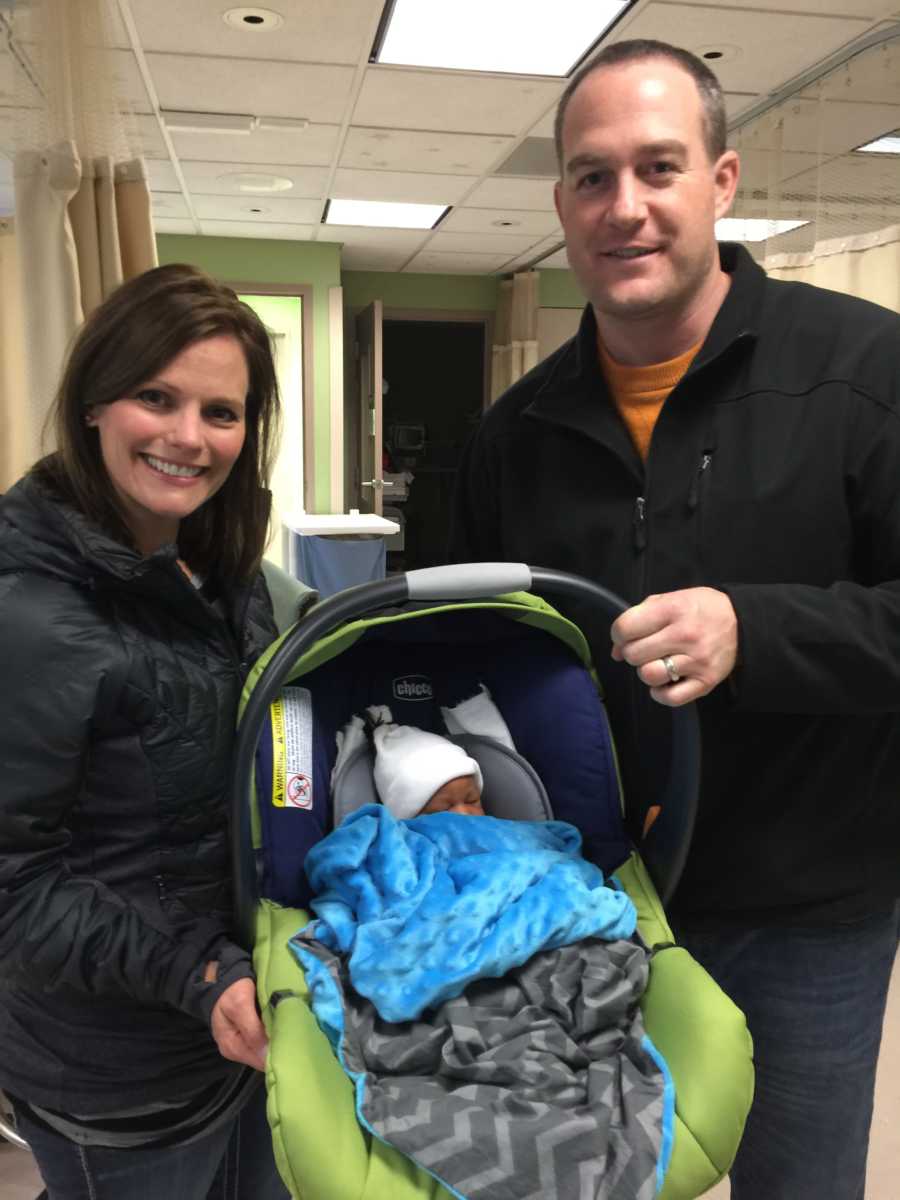 As we were driving away from the hospital, I remember snapping a couple pics of him and his first car ride. The sun was setting so softly, and he was so peaceful. And we came home.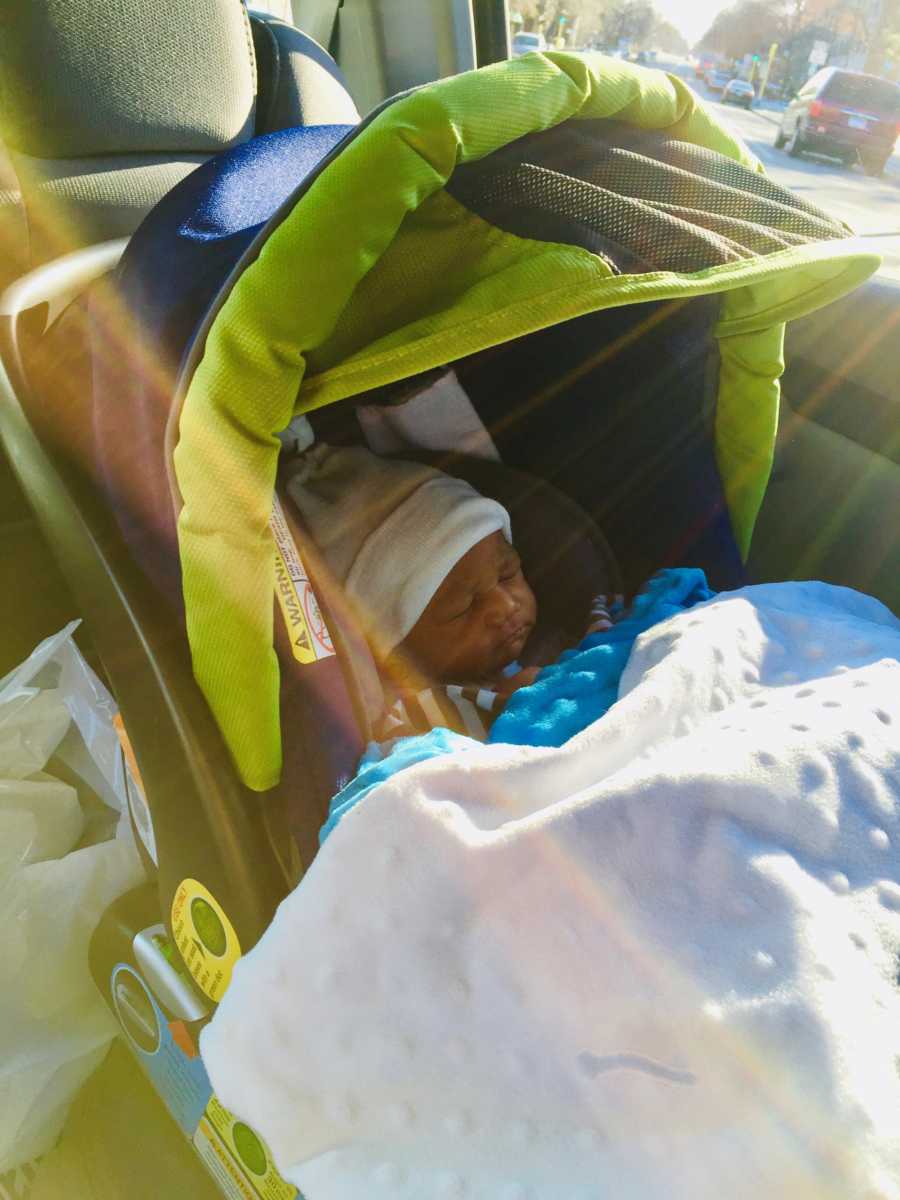 The very next day he was scheduled for a visit with birth mom. We were nervous. A lot of the classes encouraged keeping distance with birth families, that it usually was hard on them and a lot of times they felt ashamed. We didn't know what to expect for this first meeting. As we arrived at the safe housing where birth mom was living, the director met us out at our car. The first thing she asked was, 'Are you able to come meet mom? She would like to meet you both.' We froze for a moment not knowing what to do. We didn't want to be rude. So we politely agreed. And that began our relationship with birth mom. And for the next 8 months, we loved on this little boy and his mom. We got up with him all hours of the night, brought him to visits with his mom, got to know his mom and developed a good relationship with her, and we could see that this was heading for reunification. We were torn. We had learned more of mom's history, yet she was doing well with him, yet we were terrified for him. There were so many unknowns still.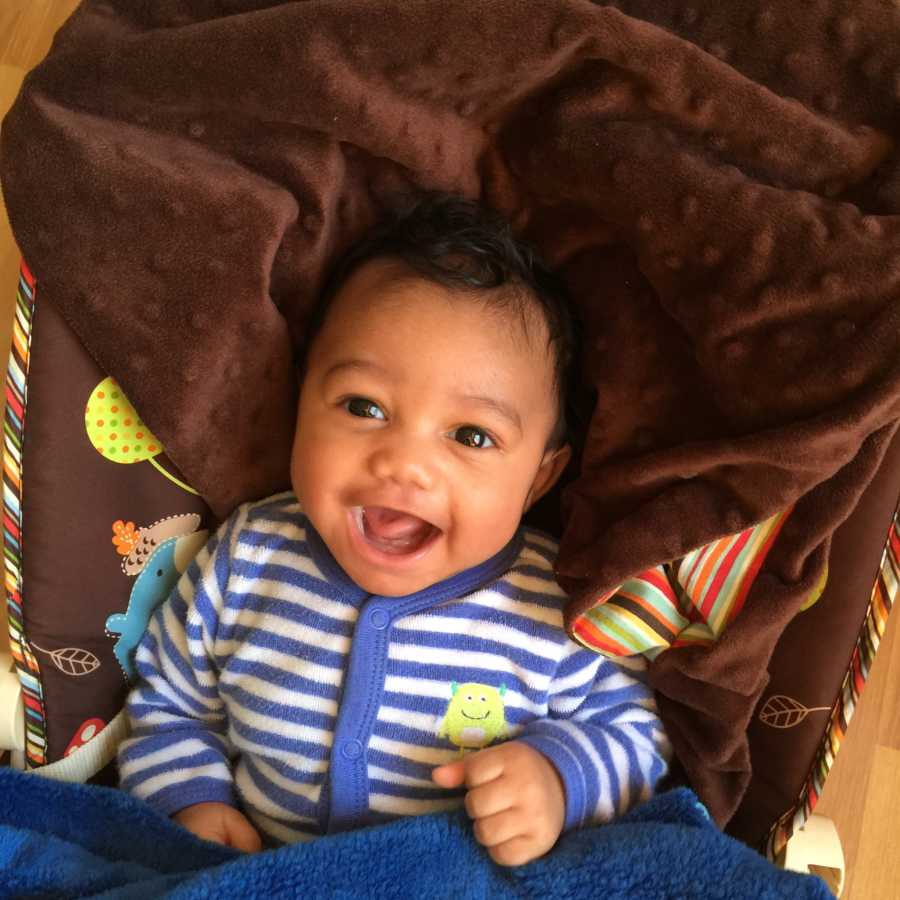 Then the county ordered a home trial visit. This meant baby went home with mom full time, but the county was still closely watching. We knew the day was quickly approaching when baby was going home. They told us that more than likely we would get a call, and on that same day, baby would be picked up. And that's just how it happened. I received a call on an early July morning that baby would be picked up at 2 p.m. that day. I called my husband and packed his things. My husband quickly came home from work, and we spent the last couple hours holding, kissing and loving on him. We didn't know if we'd ever see him again. Our job was done. It was so heartbreaking. But we knew in having become so attached to him, we had given him the best of us in order for him to have the best start in life. And we found some peace in that. I've never seen a grown man cry as hard as my husband did that day.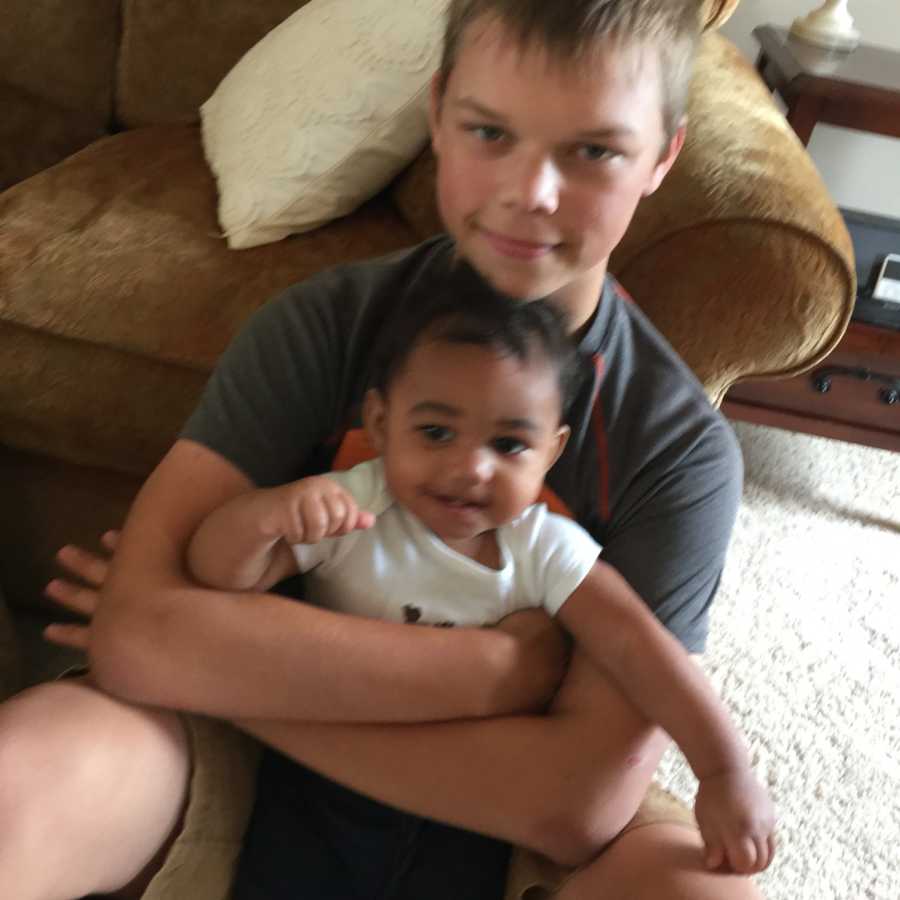 Not even two weeks later birth mom called me saying she needed help with baby. And so began the next 5 months of us being on-call for mom when mom got overwhelmed with life. One time she called me at about 5:30 a.m., baby was screaming bloody murder in the background, and she said, 'Rach I need you to come pick him up.' It was tough, the county was done with us. I had no contact with social workers to let them know mom was struggling and we were taking baby into our home every other weekend, sometimes every weekend. That I was picking up baby when he was sick, bringing him to the doctor, picking him up from daycare when daycare couldn't reach mom. She had put me down as emergency contact and I was SO ok with that, because I couldn't let that baby be neglected. Then shortly after Christmas in 2016, I knew mom had left her safe housing with baby and was living with a 'friend.' It wasn't long after that that things fell completely apart for mom and the county stepped in and placed baby with us again.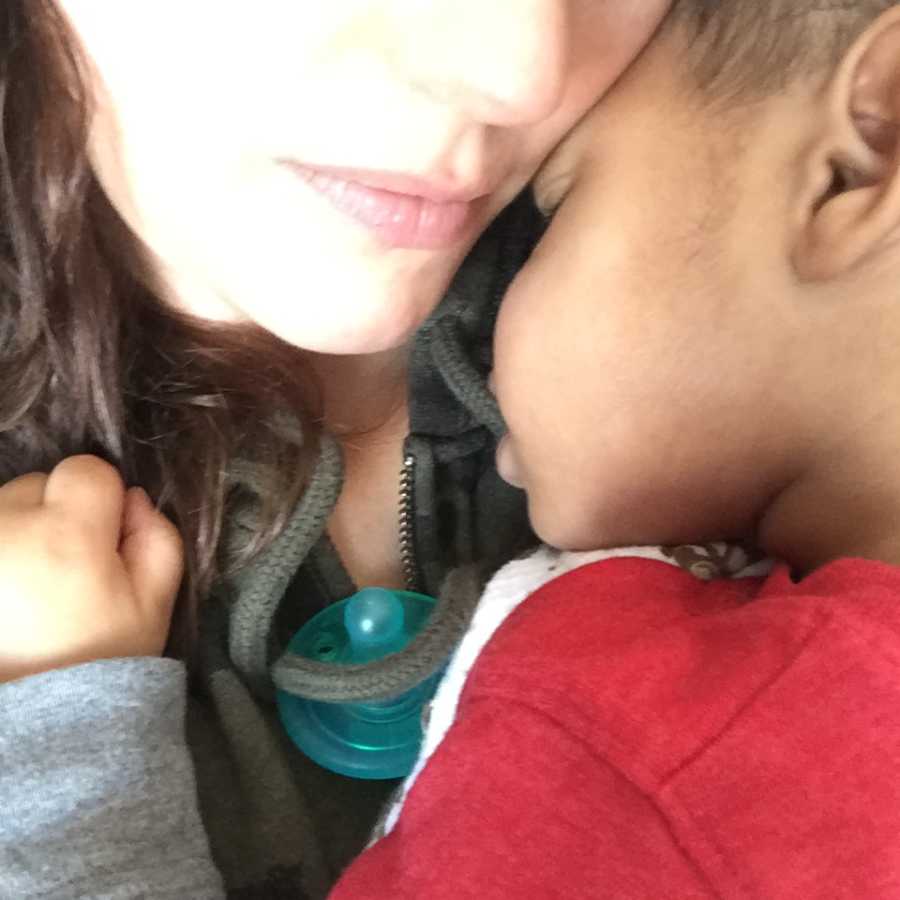 He was back with us full time and we were so thankful he was safe. For the next 10 months we were back to the old routine of visits and unknowns. Then she became pregnant. And her case was coming to a close with her little boy who was in our care. The county told her if she involuntarily lost custody of the child in our care, she would also lose custody of her unborn baby. But if she voluntarily terminated, there was a chance she could parent unborn baby. So at the end of November 2017, baby was nearly 2 years old now, and she was two months away from giving birth to another baby, she signed a consent to adopt with us and voluntarily terminated her rights with the sweet little boy we had cared for for nearly 2 years. It wasn't a joyful and fairytale ending like I dreamed adoption would be. It was born out of heartache, bad choices, addiction and mental health issues. But we were so incredibly thankful that she chose us to raise her child.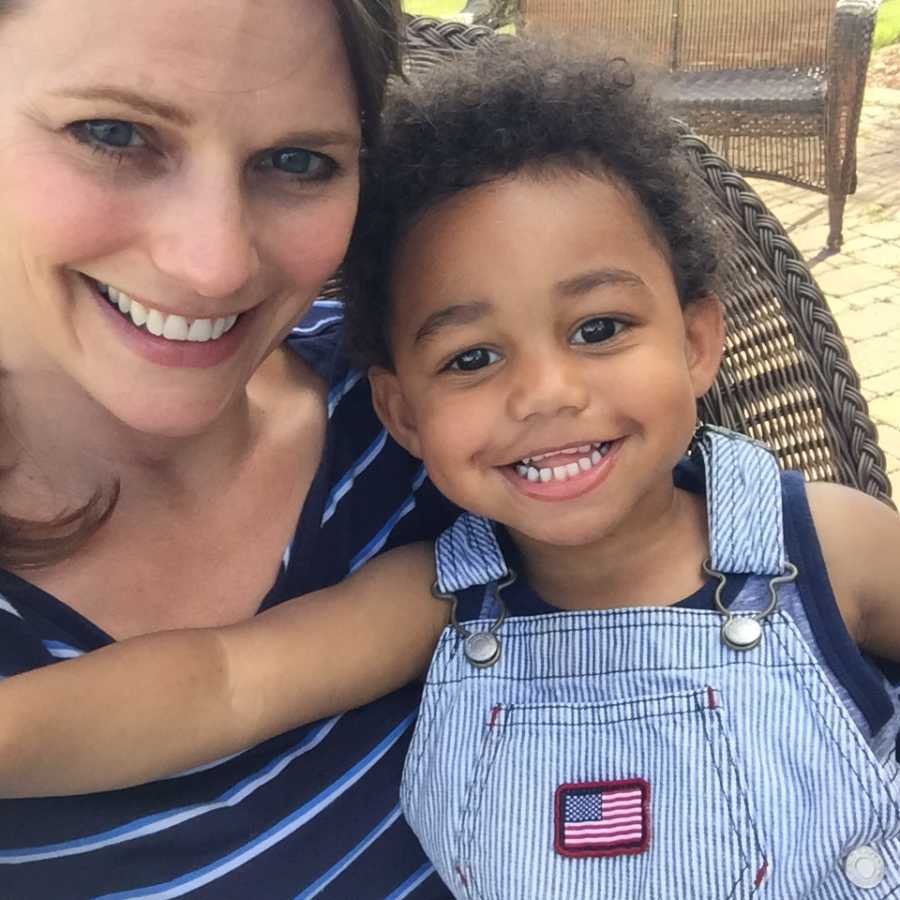 We had developed a bond with her, and we promised her we would stay in touch and he would know her and where he came from. As we waited for the adoption to finalize, we went to her apartment and helped her set up her crib. We helped her prepare for the new baby that was coming soon in hopes she would be able to take him home from the hospital.
At the end of January, 2018, her sweet baby boy was born. She texted me a photo of him right away. He was beautiful just like his brother. I was so happy for her. A few hours later we got a call from the county. They said, 'Baby boy was born with substances in his system. We are placing him in out of home placement. Are you able to care for baby?' I was shocked. Last I knew mom had been clean. But we said yes, of course. I went to the hospital and instantly fell in love with this precious child. And boy, is this little one a miracle baby. He suffered meningitis and encephalitis from a virus from birth and spent nearly a month in the hospital after he came home to us. He had to be intubated and his little heart stopped beating, yet he came around. I tell him God has big things in store for him! He has been with us now for over a year.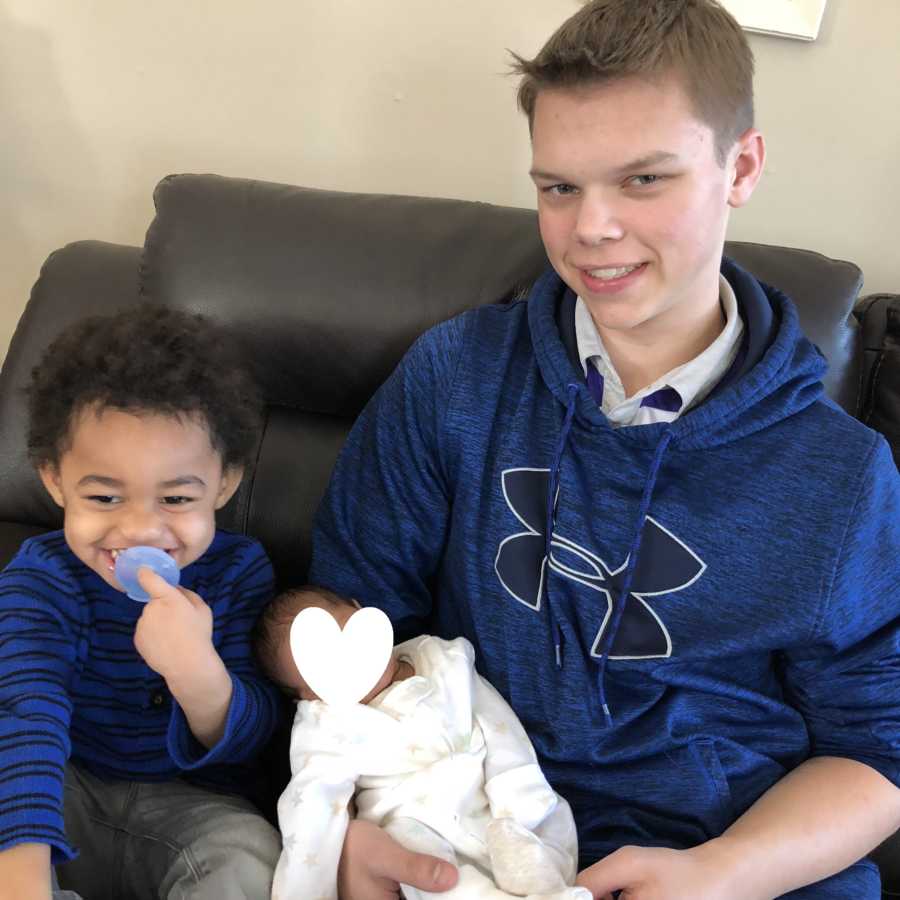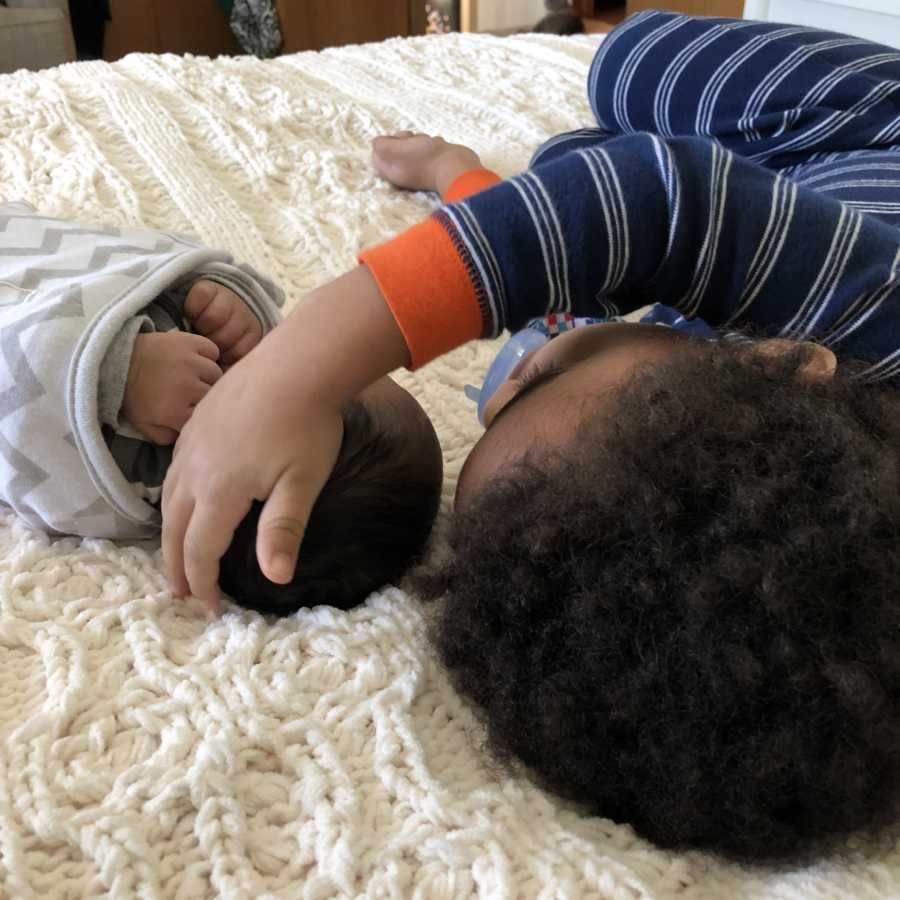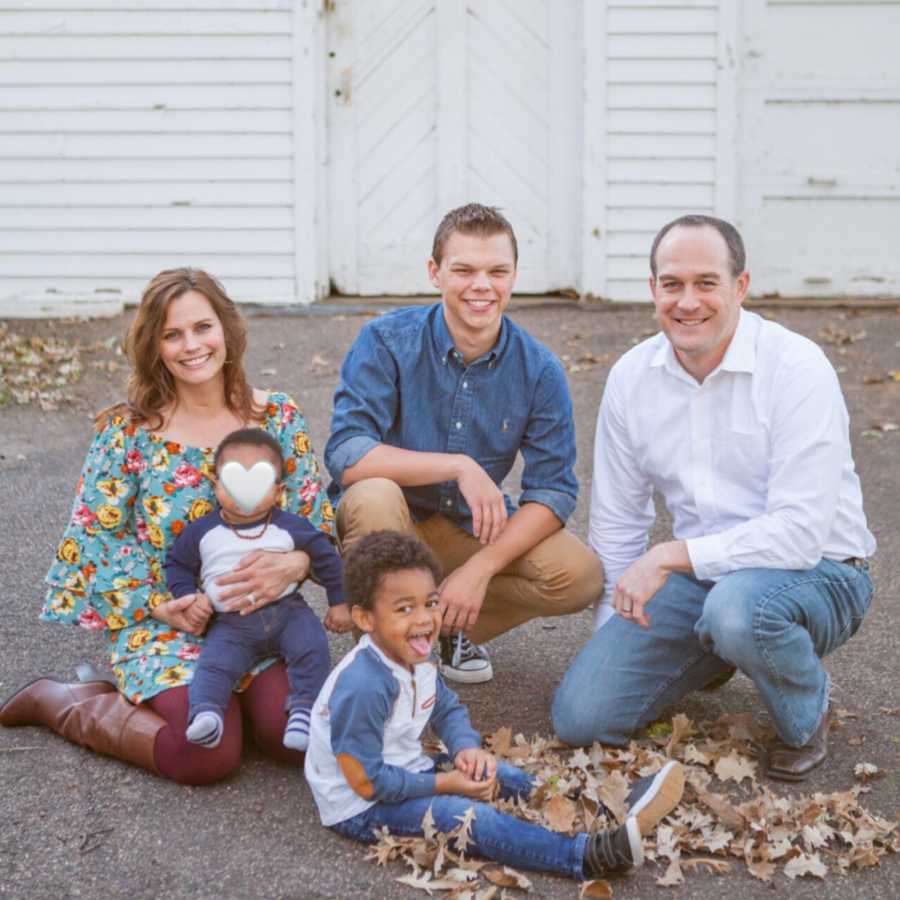 2018 was a big year for us! After nearly three years of caring for this sweet child, we were finally able to call him 'son.' His adoption was finalized at the end of September.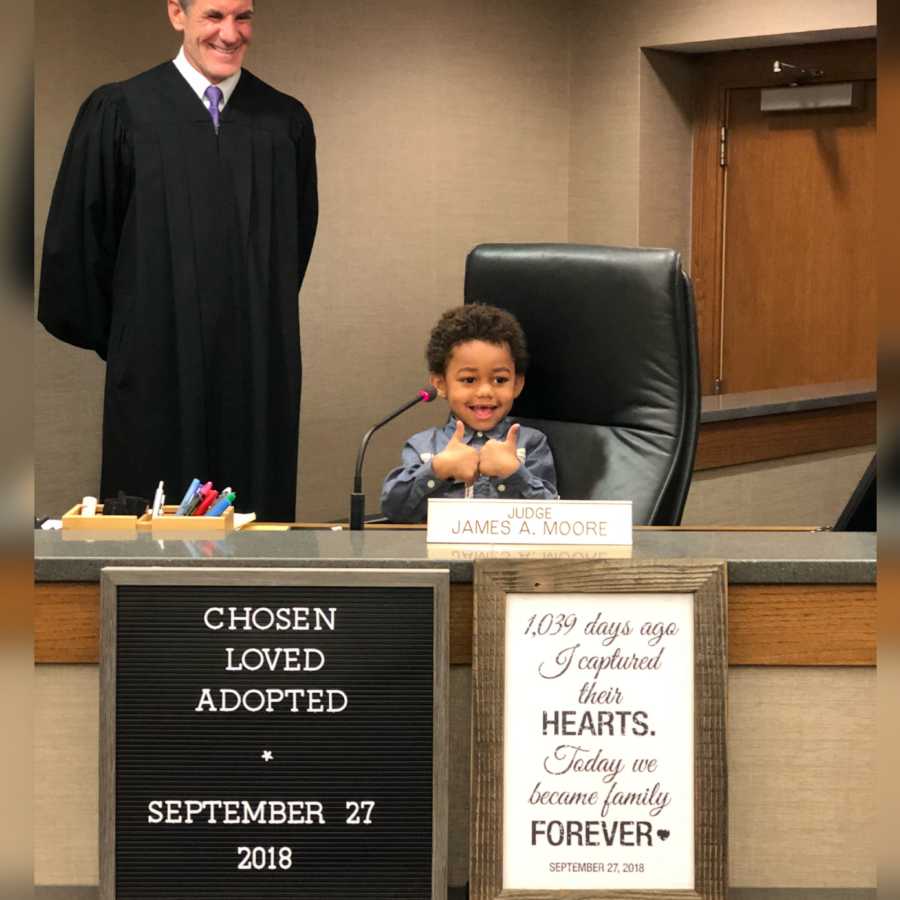 New baby's case is moving along swiftly and we just had his termination trial. Birth mom would like baby to stay with us, we are just waiting to see what the judge has to say. We would love nothing more than to adopt baby brother as well, and have these sweet boys grow up together. And after our experience with foster care the last few years, and realizing the incredible need for foster children and their families, we decided we want to do as much as we can to help. So in July of 2018, we launched a business called Fawn & Foster where we donate 50% profit to help children in foster care. We sell organic and premium baby essentials and donate 50% of the profit to nonprofits who make a direct impact in the lives of foster children. If foster care is near and dear to your heart like it is ours, and you find yourself in need of some cute baby things or a baby gift, perhaps you could remember @fawnandfoster. You can check out our website to read about our mission and giving partners and see our shop.
We are SOOOO happy we said yes to foster care. It has been a hard, but beautiful journey. We couldn't imagine our life without these sweet boys. And my older son has gained a brother! That's all he ever wanted!"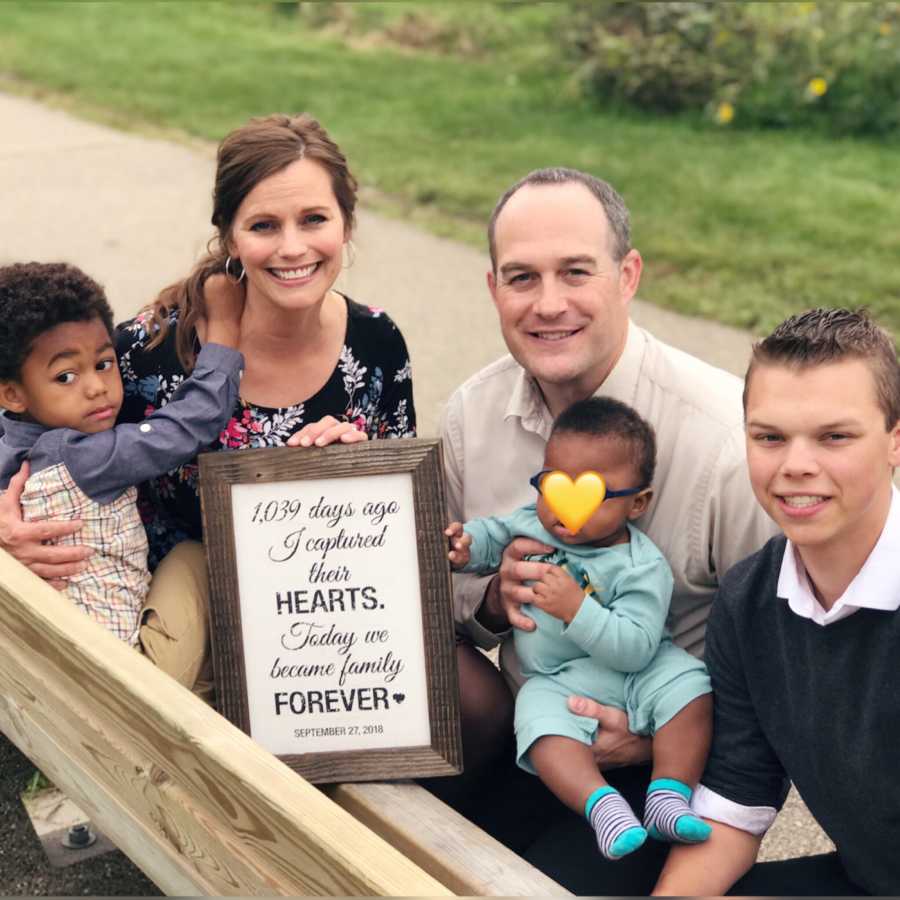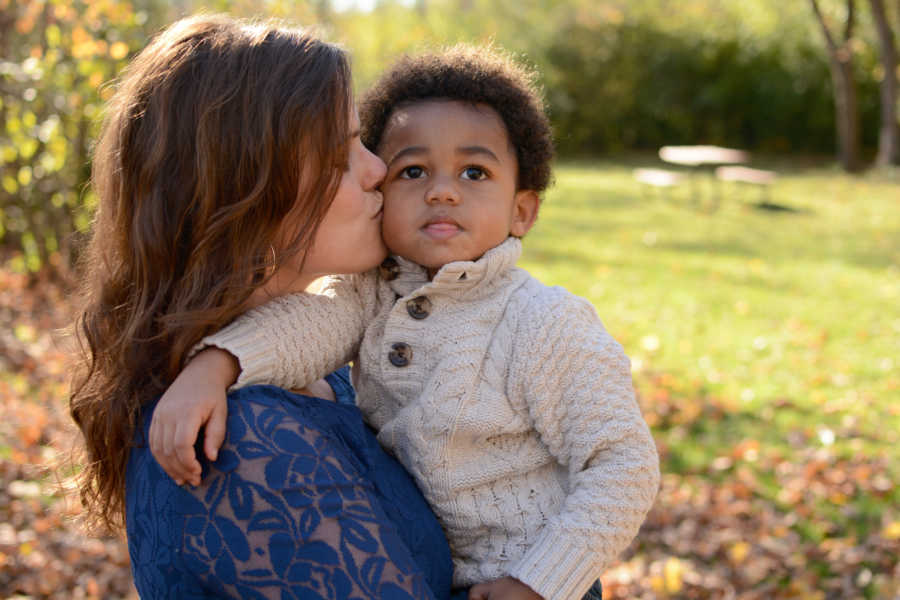 This story was submitted to Love What Matters by Rachel of Minneapolis, Minnesota. You can follow their beautiful adoption journey on Fawn & Foster's Instagram, Facebook page and website. Do you have a similar experience? We'd like to hear your important journey. Submit your own story here, and subscribe to our best stories in our free newsletter here.
Read more beautiful adoption stories:
'I stood there holding my 3-month-old baby boy as she sent me pictures of an ultrasound of the baby growing in her stomach. I was speechless. But I also knew. Deep down I knew.'
'After Michael came to us, we agreed to a sibling visit. The second he caught a glimpse of his brother from across the playground, he ran with all his might, and jumped into his arms.'
Help us show compassion is contagious. SHARE this beautiful story on Facebook with your friends and family.