"In late 2018, a Caucasian mom, Stephanie Hollifield, reached out to her Facebook friends for help with her African American daughter's hair. In an effort to get tips from her Facebook community, she submitted a post entitled 'Dear Black Friends of Social Media.' It started with, 'This clueless white momma is humbly coming to you to ask for your help…'
I had never met Stephanie; we were connected through friends. I was also a member of her online blog, Momstrosity and she was a member of my blog, LoveWorks. I still can't even remember who tagged me in the post. I just remember they knew I had three daughters and may be able to assist Stephanie. In retrospect, I can remember reading Stephanie's adoption story weeks before this happened, and shedding real tears of the love I felt about their story. Funny how dots begin to connect when you are drawn to an encounter such as this. I know now, that it was destiny.
I responded to the post and told Stephanie I was willing to help. She sent me a message within minutes, and we began to converse back and forth about options. After I learned her daughter was only two years old, I suggested I come over to show her techniques. I knew I needed to touch her hair in order to give the best advice. Hair at that age is still virgin hair, and the right products must be used.
She didn't reply instantly, but thanked me for my help. I immediately responded back, to reassure her I would come over and do her hair. I wanted her to know it wasn't just lip service; I really wanted to help. I was actually excited to help this momma and daughter. From there, we set a date and time. I just felt like every little girl deserved to have cute hairstyles, and every mom deserved to have the tools to make it happen.
A few days later, I went to their home and met Stephanie and her family. From that very moment, I was so excited to help this little girl. She is so full of life and excitement, is super cute, and has a fun and energetic personality. She was instantly comfortable with me, and I with her and the entire family. We talked about some of everything during my brief visit. There was just a natural connection to this amazing family.
Both mom and dad took all of the recommendations in and asked questions. And I did her hair. It was really that simple. I remember her looking in the mirror and saying how pretty she looked. That just warmed my heart. Stephanie took a photo to commemorate the day and put a post on Facebook. This was on a Sunday. Monday morning, we were awakened to realize the story went viral.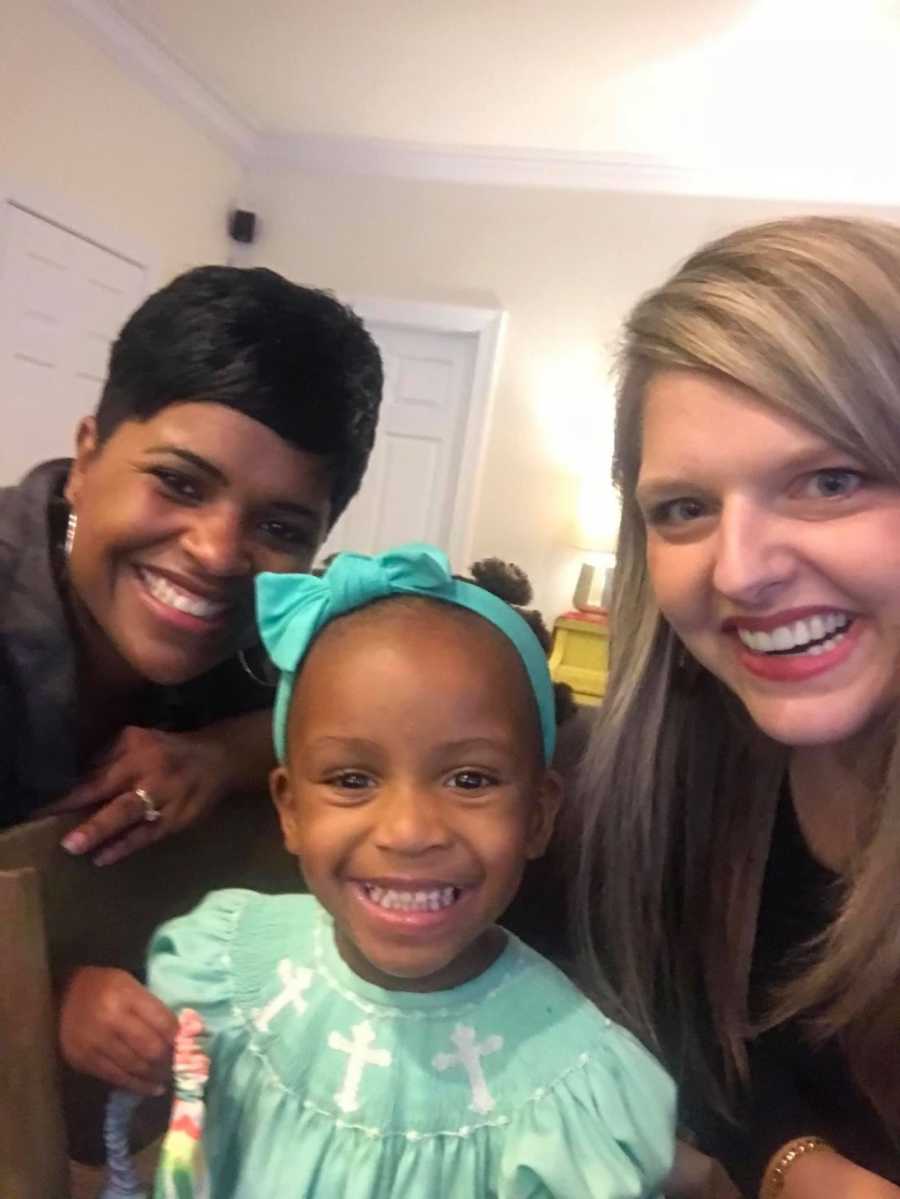 This was absolutely crazy to both of us. How could something so simple get this much attention? I have come to learn, it is the small things we do for one another that matter the most. The story was on many media outlets, news sources, online websites, blogs, podcasts, etc. We even found ourselves flying to Los Angeles to appear on the Steve Harvey Show! Now that was amazing.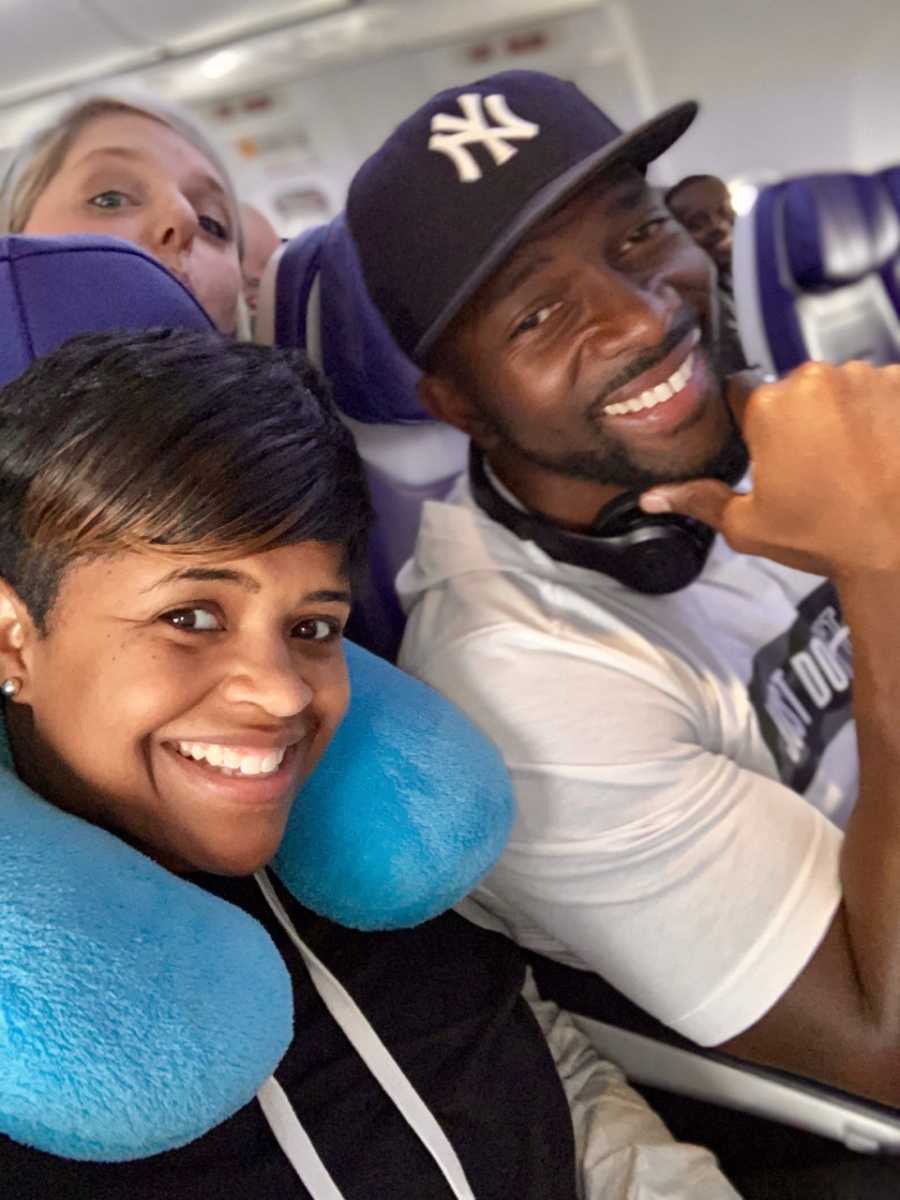 We had such a great time together in LA. We did a few 'star sightings' and enjoyed the LA sights. Being on the show was great as well, as we enjoyed wardrobe and makeup. Sharing this story with the audience was just an amazing experience. The show aired in February of 2019. Neither of us had ever been in front of a camera before, so that alone connected us. We were a natural fit, and we committed to one another we would just enjoy the opportunity and the journey. I still remember us praying together on a call, a day or so after the story went viral. We had no clue what was happening, but if it was positive and others were feeling the love, we wanted to support the process.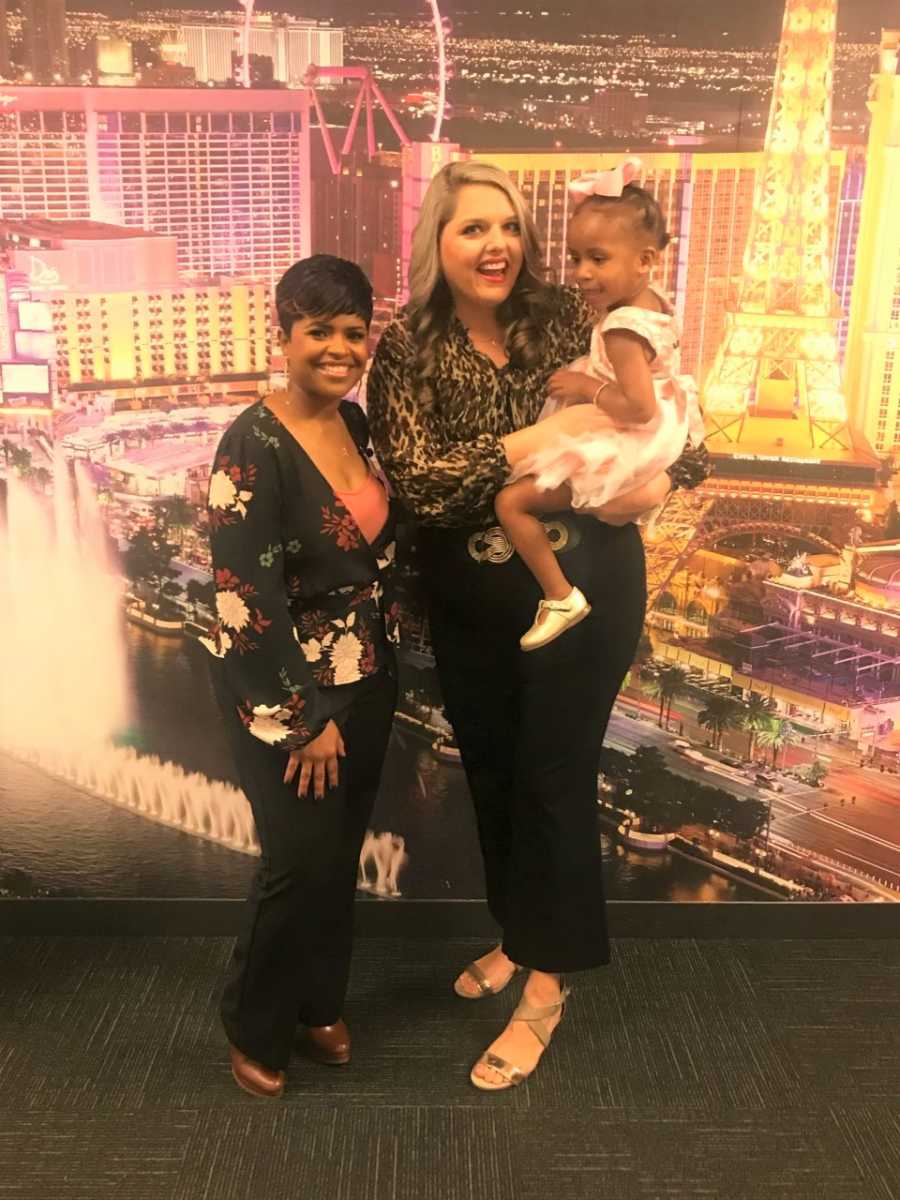 Since that time, we have become great friends. Our families hit it off as well, and we love spending time together. We've done some date nights together and gotten the kids together for playtime. This past February, we even attended a marriage getaway together at Disney World. We've also had the opportunity to share hair care tools and techniques with foster and adoption agencies in the local and surrounding areas. We conducted events entitled, 'For the Love of Hair' in Alabama.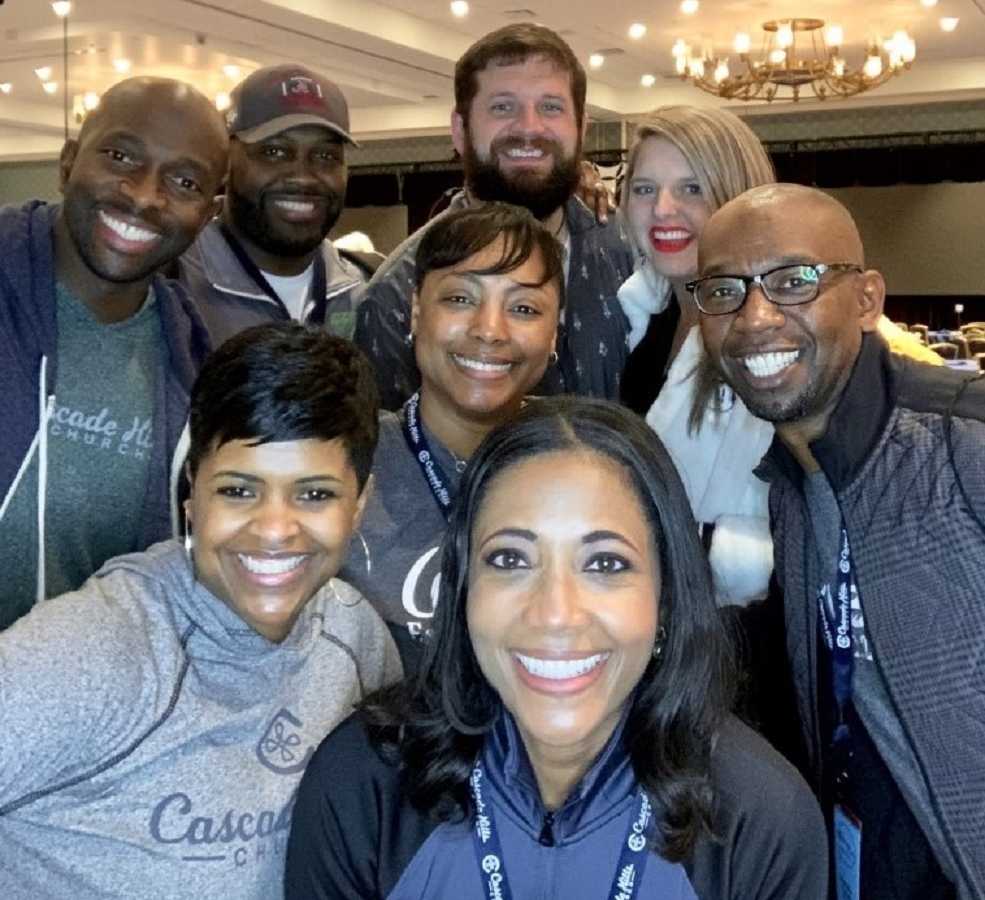 We hope to have even more opportunities to connect with the foster and adoption communities to share information to assist families. Through these events, our aim is to give parents the tools they need to provide for the children in their care. I would love to have an opportunity to not only provide tools, but also provide hair and skin care kits for all adoptive/foster parents of African American and bi-racial children. I think hair and skin care are such an important element of the child's care, and this is much needed.
Stephanie has noted the knowledge about protective hairstyles is what made all the difference for her. Protective styles are styles that protect the hair and prevent the need to comb/style daily. She is now styling her daughter's hair on her own, and even has a stylist in the area that does her hair now. African American hair and skin can be complex if you are not familiar with appropriate products. Looking good has a great deal to do with how we feel, and every child deserves to look and feel great. It is my goal to provide resources to ensure that happens.
One of the questions I was asked, as an African American woman, was, 'Why do you think a white woman adopted a black child?' The question was sincere. The only answer I had was LOVE! This reality sparked my first children's book, 'Mommy Loves Me, Can't You See?' This children's book focuses on the dynamics of mother and daughter. We feature all of the ways they are alike and acknowledge how they are different. At the end of it all, the one thing that connects them is love!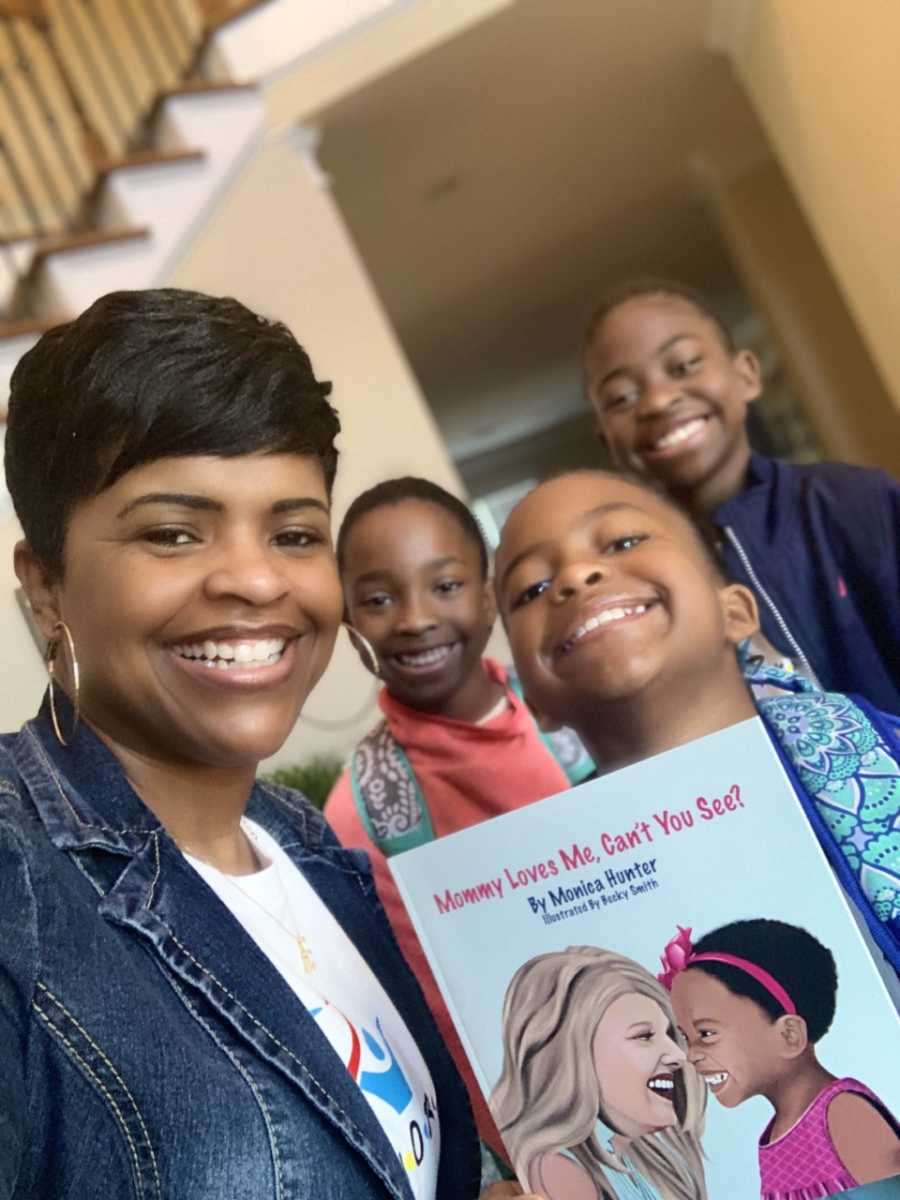 The funny thing is yes, Stephanie and her daughter have different hair and skin, but the multitude of similarities are far greater. They are both what I would call 'glitz and glam.' They are a beautiful dynamic duo. I really want the world to see this. I want the world to know we are all more alike than we are different. It is all of our differences that make us such a dynamic world. If we just learned to bring our differences together in a positive way, I truly believe we could all experience love at a higher level.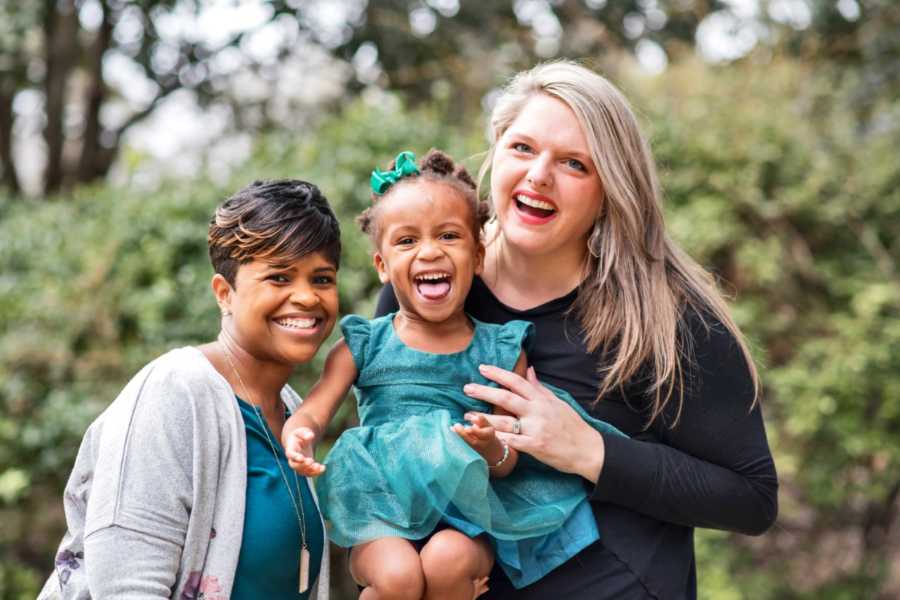 As a first time author, I also wanted to connect with an illustrator who would understand the heart of the story. This led me to local artist, Becky Smith. Becky is an amazing artist with three adopted children. She was a perfect fit for this project. The artwork within 'Mommy Loves Me, Can't You See?' is amazing. It is the perfect touch to this beautiful story of love! Everything for this book is just right. It feels right, and it communicates the message of love perfectly!
The main takeaway for me, in all of this, has been the impact love has on the world. Anything done genuinely, in love, is felt by others. When I first walked into their home, I knew love was present. How did I know? I could tell in the smiles and the hugs. Instantly, I heard children showing love and asking for 'cuddles.' It was the sweetest thing. With such a dynamic family, made up of a mom, dad, and five children — three biological (Caucasian) and two adopted (African American) — not only were the adopted children blessed to come into such a loving and nurturing home, but the family was blessed to be connected with such amazing and loving children.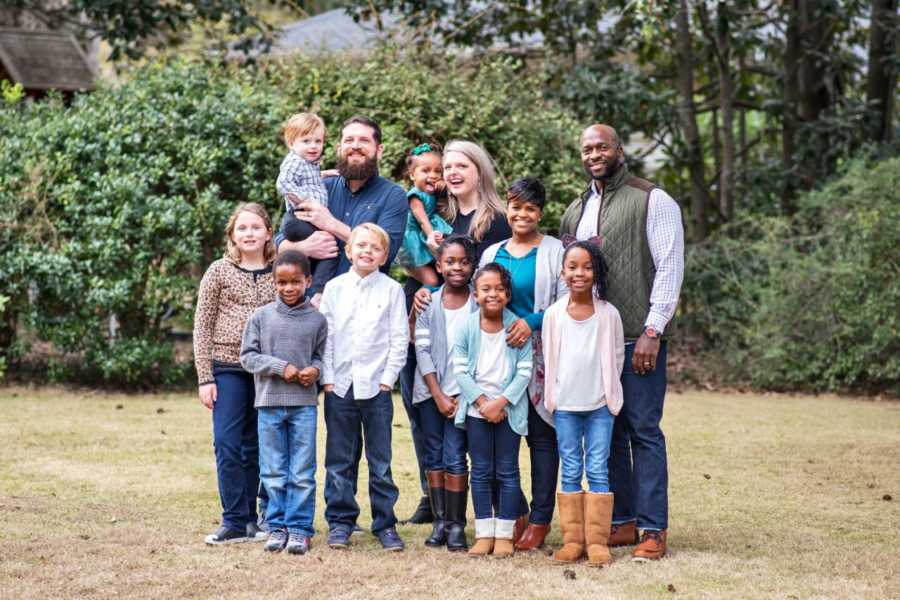 It was all-around one of those 'meant to be' situations. To watch them together is so fun and sweet! My mission is to keep spreading a positive message of love for the world to see, feel, and embrace. In addition to being a wife, mom and now author, my husband and I also founded LoveWorks. LoveWorks is a non-profit organization focused on promoting the action of love through marriage, family, and community. Our motto is, 'LoveWorks, if you do!'
I would love for audiences to know this story and share the message. We are alike, we are different, what connects us all is love!"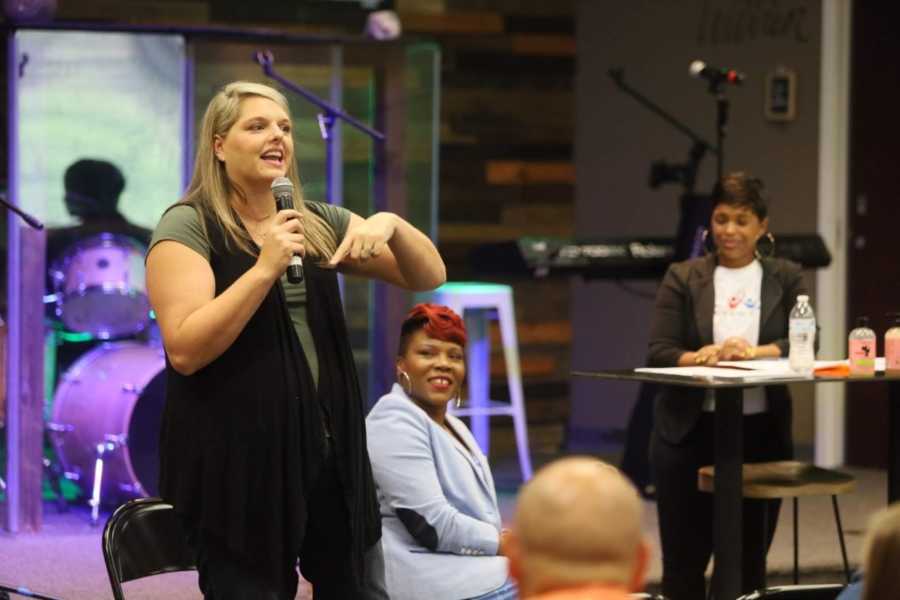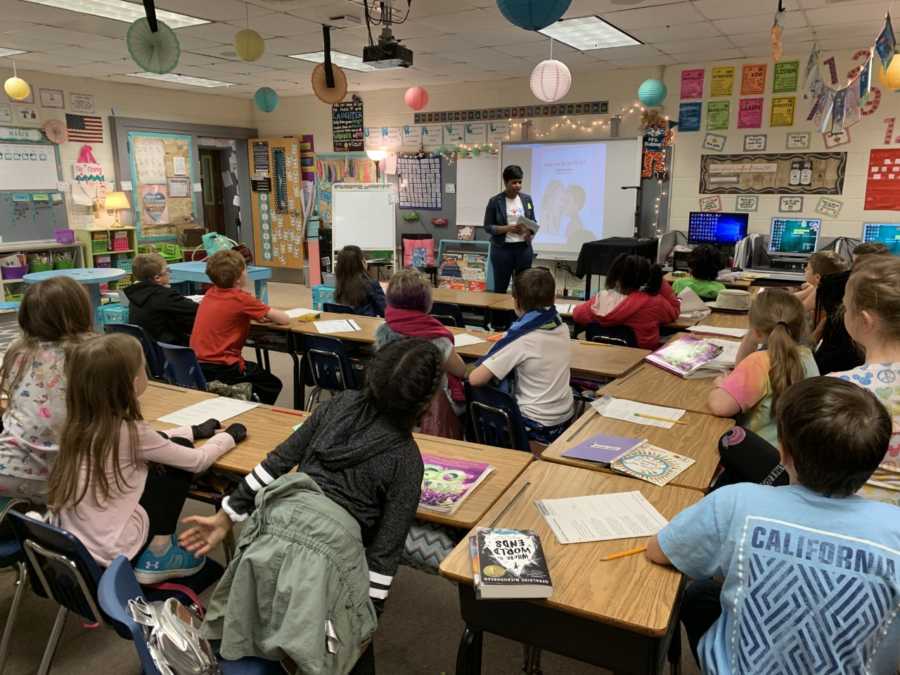 This story is submitted to Love What Matters by Monica Hunter. You can follow their journey on Facebook, Instagram, and on their website. Submit your own story here and be sure to subscribe to our free email newsletter for our best stories, and YouTube for our best videos.
Read more inspiring stories like this:
'At 11, his adoptive parents abandoned him at a hospital, never to return. 'Mr. Peter, can I call you my Dad?' I began to cry uncontrollably.': Single dad adopts 11-year-old boy from foster care after biological, adoptive family abandon him
'I stood there holding my 3-month-old baby boy as she sent me pictures of an ultrasound of the baby growing in her stomach. I was speechless. But I also knew. Deep down I knew.': Mom's breathtaking journey adopting 2 newborn babies only 4 months apart
'What are you doing? STOP.' An older gentleman approached me in the store. 'You stole that baby!': Mom adopts 'beautiful white baby boy' from foster care, claims 'love is colorful!'
Help us show compassion is contagious. SHARE this story on Facebook with family and friends.