"Yesterday during my Daddy's funeral procession, led by the United States Marine Corps, my family noticed the man in this photo pulled over on the side of the road. His hat was in his hand and his hand was over his heart, honoring my father and our family as we passed by.
His respectful act touched my family and the entire procession so deeply. We passed many other cars along the way that simply went about their day.
Since his license plate showed in the photo, my daughter did some digging and we found him!
His name is Ernest Boerlin and he is also a veteran – US Navy.
When I messaged him privately to thank him for honoring my father, he said:
'It was an honor to show my respect for a fellow serviceman and their family. Please accept my prayers and condolences to you and your family for your loss. Fair winds and following seas. God bless.'
Thank you, Ernest. Your act of kindness and respect touched our family and friends very deeply and we are grateful. May God bless you and yours as well.
Let's thank Ernest for his service and show him some love, y'all!"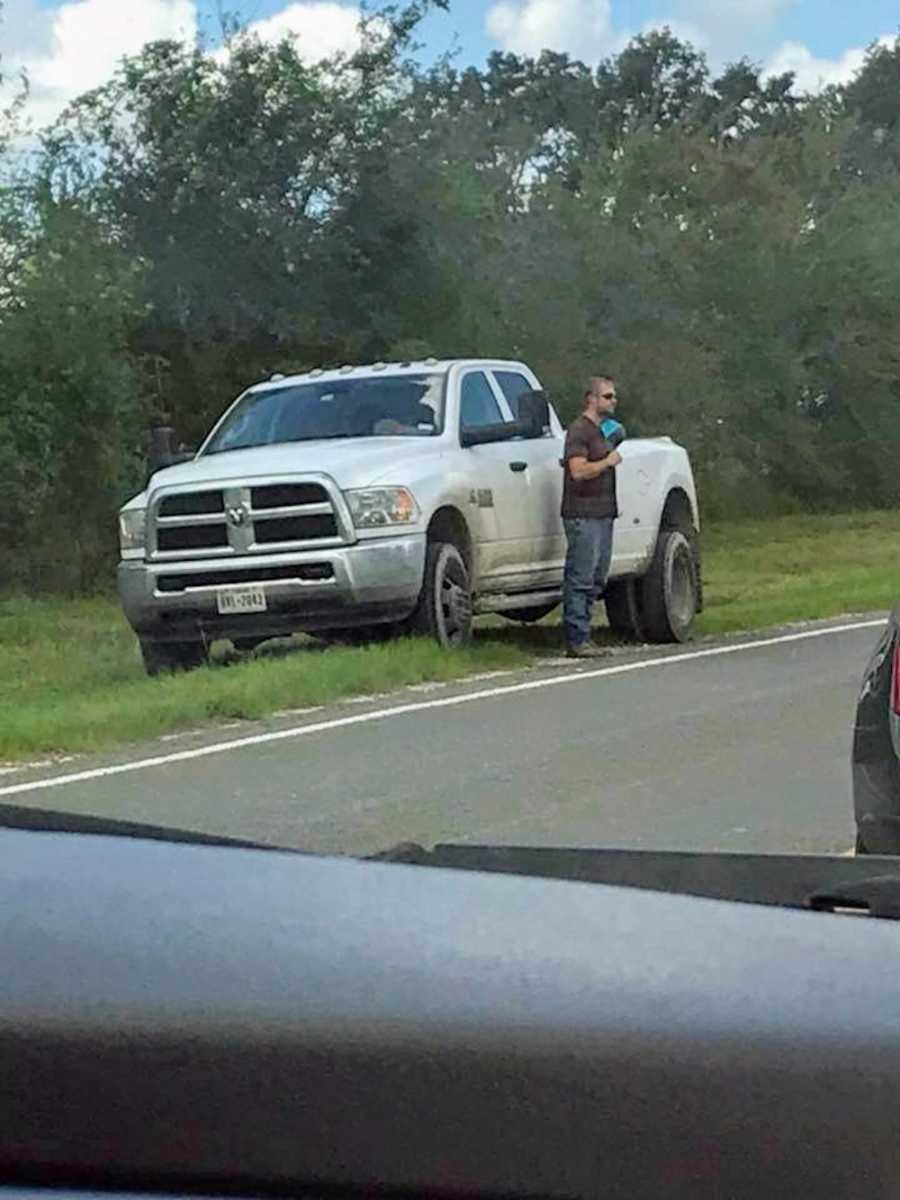 This story was submitted to Love What Matters by Rona Wallace and Skeeter's Auto Service, Ltd. of Texas. Submit your story here, and subscribe to our best love stories here.
Show your love for our military heroes around the world. SHARE this story on Facebook.