''Last year my world collapsed. My husband told me he thinks it is no longer working between us, after 12 years of being together. Sadly, I found out he had an affair for almost 2 years. With a girl he had met on Instagram… and she did know he was married and has kids and still she had no problem with being a homewrecker.
Together, they wrecked my family.
My mind went into overdrive. My whole world was a lie… how could he do this to us? Why give up on your beautiful family?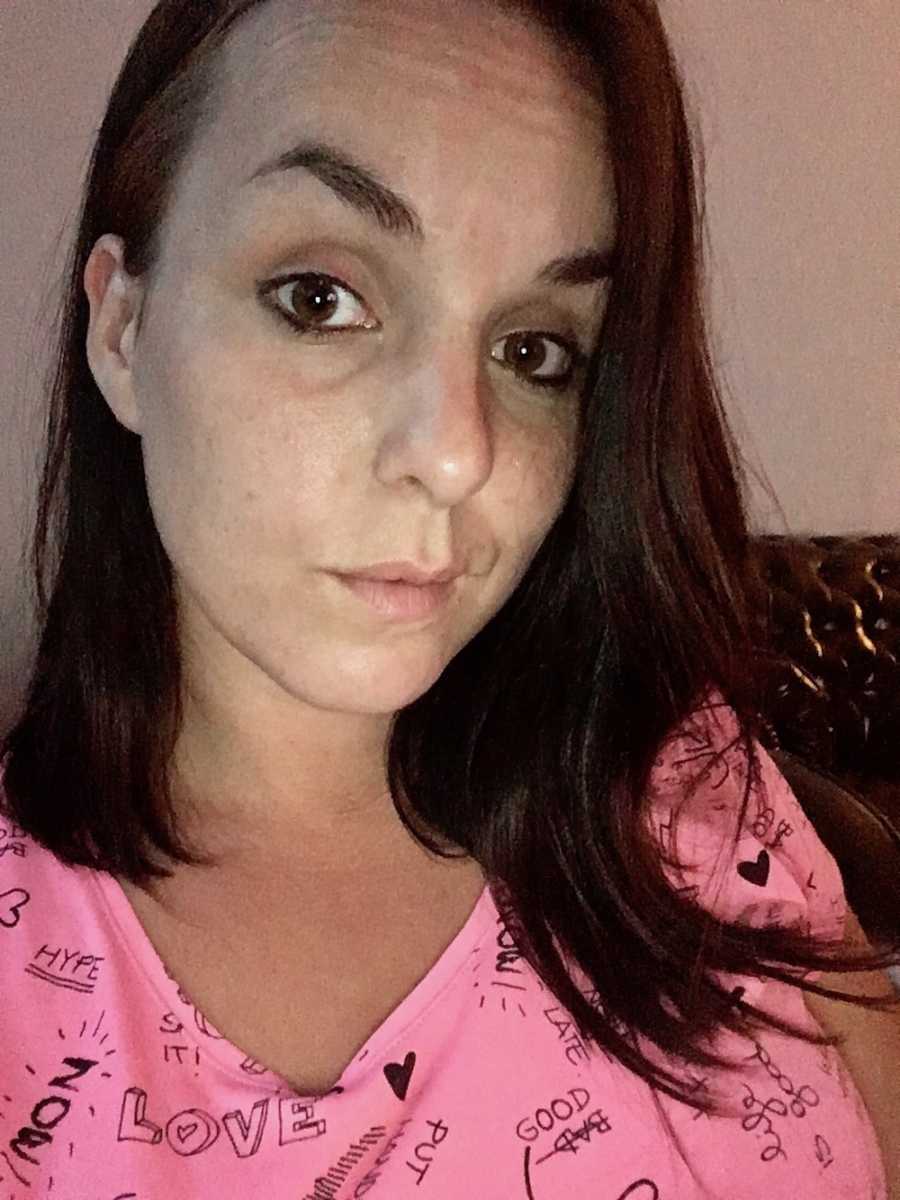 There goes your life… only thing I was thinking – how do I get by on my own with my girls? I felt very guilty that I failed marriage since my parents also divorced.
There was no time to grieve the loss of my love who I thought I was spending the rest of my life with. You need to pick yourself up and go on because there is so much you need to do and arrange for the divorce to be final. Mostly, the struggles of sharing kids since the communication was really poor at the time.
And there were people who were harsh by telling me, 'He did not cheat without a reason. You must be boring or something like that.' Why say stuff like that when you do not know the facts?
A roller coaster of emotions went by. I had my optimism, but I also had a lot of deeply sad days. I remembered the day my girls went to their father's place for the whole weekend. It was the first weekend I was all alone. I felt so empty and heartbroken that my girls were gone even though it was not our choice to not spend time together. I cried for two days straight and thought the heartache would never leave me.
Tired and empty were my days…
I cried a lot, and dropped a lot of weight over the past year. Everyone around me was saying, 'You will get by, you will survive, you are not alone.'
I could not believe them at first… because I thought, 'Easy to say. You are not feeling what I am feeling.'
I had a really eye-opening conversation and that person told me, 'Do it day by day… step by step, and give yourself some space to have days where you cry and are angry because the emotions need to get out.' Sure enough, as the days went by I slowly was getting a little better.
I have a one big motivation to make the most of life. That is my two girls. For them, I will pick myself up everyday and make sure that each day counts. And to keep teaching them that life will sometimes hit you hard, but you need to go on. I want them to grow up and know they are loved, cared for and never have to let a guy treat you this way.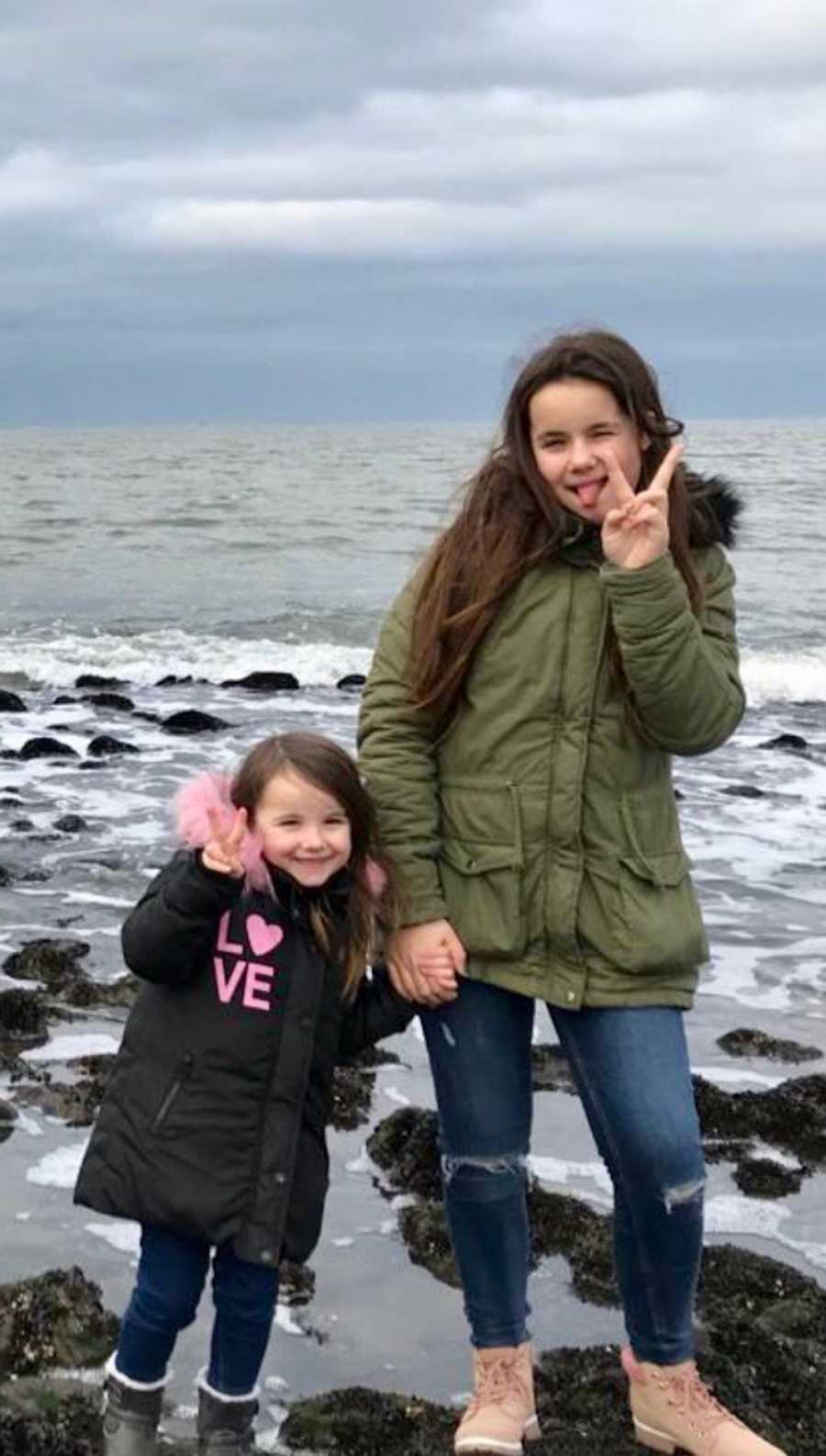 Thankfully I have a great support system in my friend's family. They pulled me out of my darkest days. They have let me know I am worth it, I matter, and I deserve better. I have got a very positive vibe because even though life hits you hard, life will never give you anything you cannot handle. You need to believe in yourself and stay positive.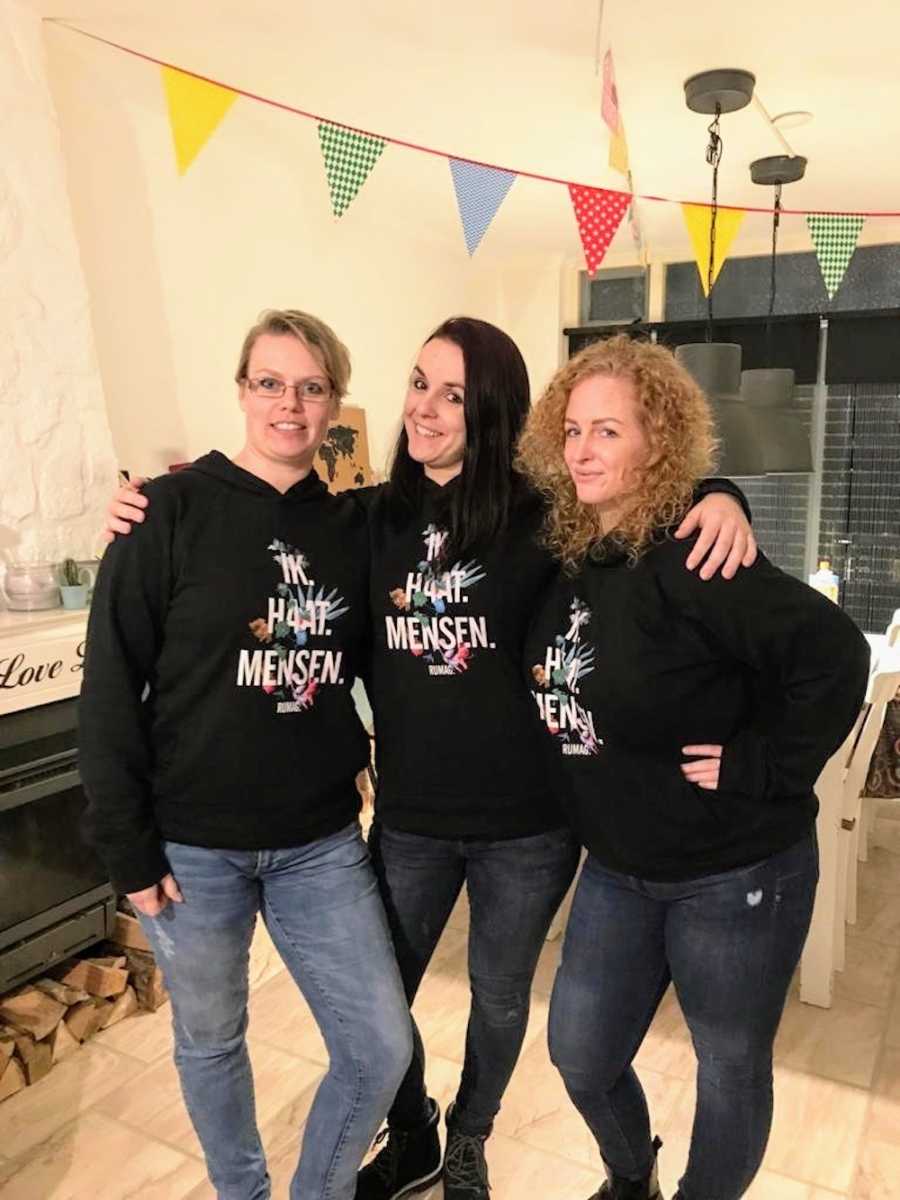 I still am struggling every day. I am a hard-working Navy mom with money struggles. The hardest time is to be a mom while you are trying to heal yourself. But every accomplishment counts double because I need to make double the effort to get there. I am a true believer that every day is a fresh start and that yesterday is yesterday for a reason.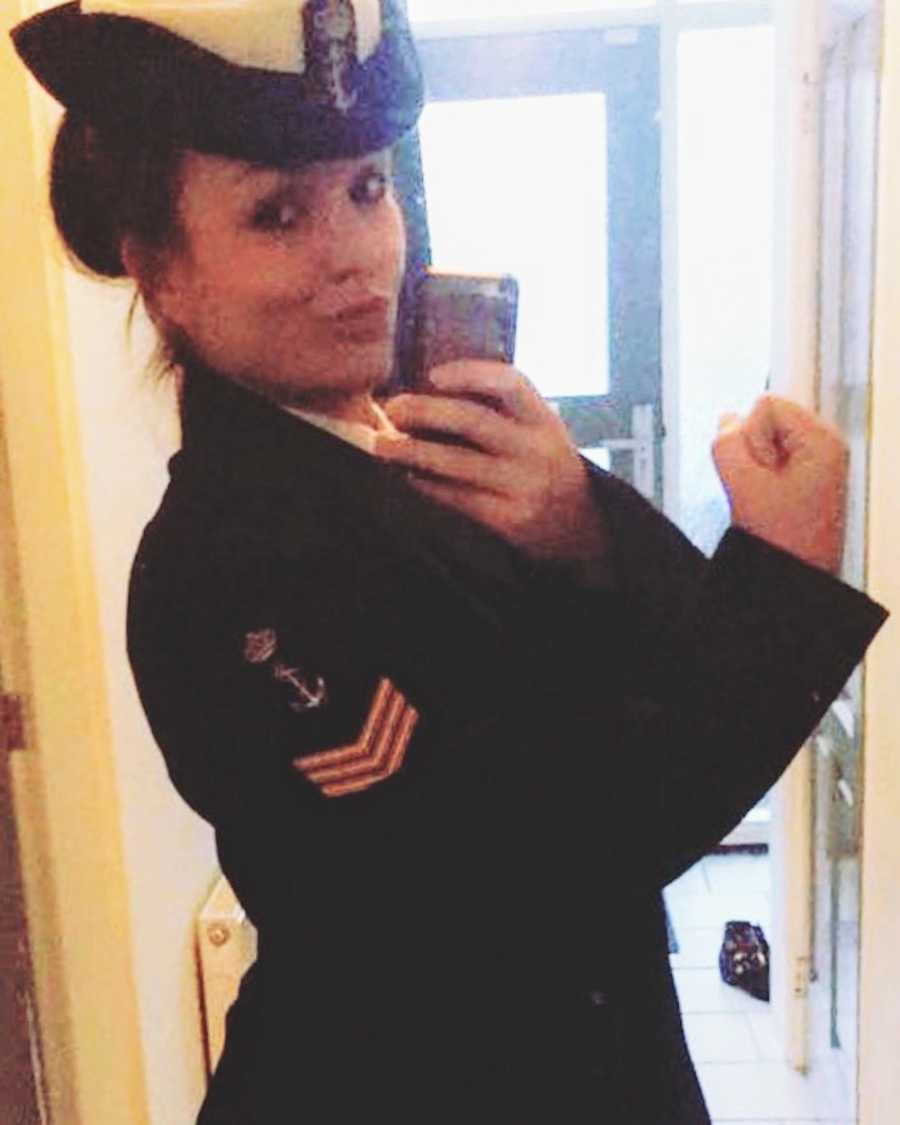 I did lose my self esteem, trust and belief in love… that is hard one to deal with – that you lost yourself over love.
It's hard to open my heart again to someone because what if you get hurt like this again? That is what I am thinking a lot.
Slowly I am trying to shake that thought because no not every guy is my ex, and I also deserve to be happy again after all this heartache and tears.
I am finding myself getting to love myself again and that is the most important thing for me.
Because if your kids see you are happy, they are happy as well. Guide them and let them see that you are doing the best you can.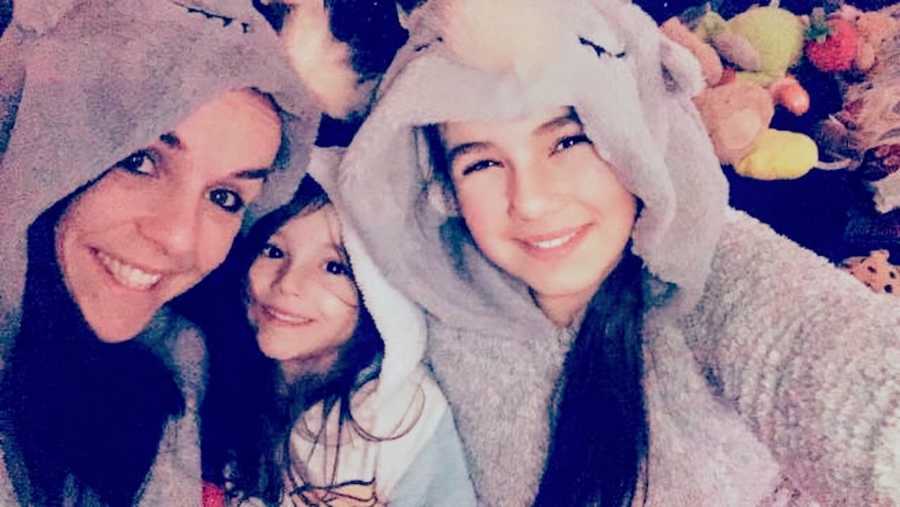 Truly, my heart goes out to kids in a divorce situation because they are not asking for adult problems. You wreck their world and throw out everything they know.
My ex and I are now on a good communication basis.  I told him what happened between us is awful, but it cannot have any effect on my kids. So, stop the fighting and let's act like parents!
I can truly say today I am proud of who I am becoming. I have a long way to go, but I keep striving for the best mom I can be and the best version of me.
I never knew the powers I had but facing so much struggles, I truly believe I gained superpowers in being a single mom."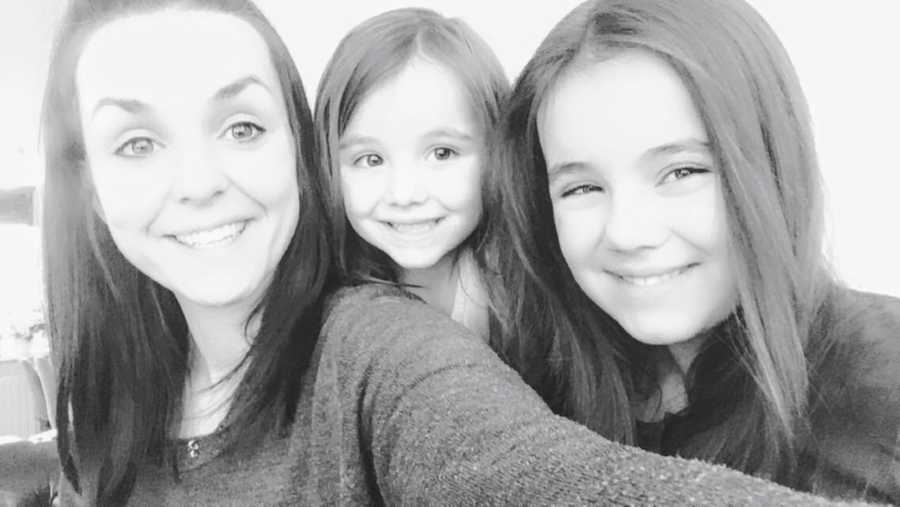 This story was submitted to Love What Matters by Roxanne Lubert. Follow her journey on Instagram here. Do you have a similar experience? We'd like to hear your important journey. Submit your own story here, and subscribe to our best stories in our free newsletter here.
Do you know someone who could benefit from this story? SHARE on Facebook or Twitter.