"My friend and I were sitting in photography class when she dared me to add him on Facebook. My friend was dating his cousin at the time and ironically enough, I had known his cousin from working at McDonald's and so, I figured… Sure, I'll send a friend request. Really not thinking that he would actually add me back, so I had intended to cancel the friend request when I got to my next class. However, I forgot about it during my next class and by the time I was finished school and heading home on the bus, I had received a notification that he had accepted my friend request. He sent me a message – 'Hey cutie, what's up?' My heart began to race. Butterflies began to form in my stomach. The rush I felt inside of me was something I had never felt before. At 16 years old, this rush felt great. Especially coming from a guy that was 19 years old. It made me feel mature knowing an older boy, considered an 'adult,' had been showing interest in me. This rush had me head over heels, falling for this guy – His perfectly formed biceps, his 6 pack, his dark skin, his perfectly straight, bright white smile. Everything about him was perfect. It took a matter of weeks before we became attached to each other. He even told me I was his 'angel.' We were talking every day from the time we woke up to the time we went to sleep. We were attending youth church together, we both had recently been baptized, we were going to Sunday services together and meeting each others' families, which then led us to establish that our family members had actually known each other since they were teens. Again, this felt perfect. I felt like God had brought us together.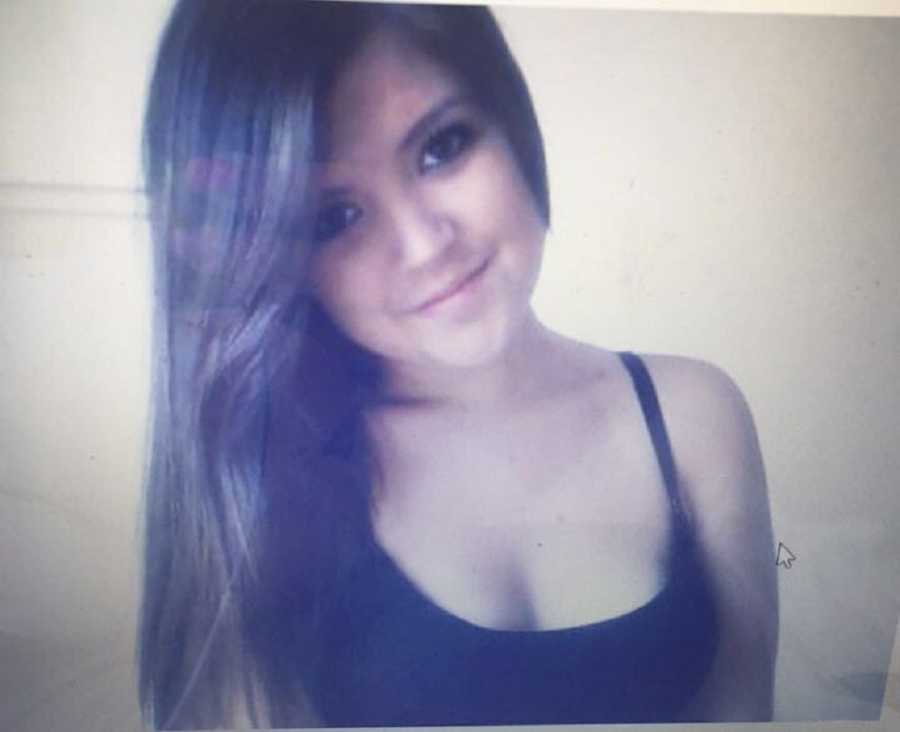 As I began to have discussions with my friends about him and how great he was, one of my male friend's nonchalantly asks, 'so has he told you how he became a Christian and how jail basically saved his life?' My heart sunk. I literally felt my heart palpitate and then begin to race again. 'What do you mean jail saved his life? When was he in jail? WHY was he in jail?' That was when I was informed of his drug and criminal history. I felt completely betrayed. The butterflies in my stomach felt like they had died. But me being a Christian, I knew I couldn't judge someone on their past. I knew I couldn't criticize him. And it was extremely difficult to believe that he had even been in jail because let me tell you… This guy was the sweetest, most gentle guy I knew. He even had a soft, quiet voice that made me feel secure/safe in a way that no one had made me feel before. When I confronted him about it, he was calm and open about it. He played it off like it was funny and he was just a dumb teenager doing things with his friends while he was under the influence of drugs. But, I still let it go because although I had never been criminally involved with things as a teen, I was a rebellious teen myself. I will admit, I had experimented with party drugs myself, so I knew the types of stupid things that were possible while being under the influence. He attempted to make it very clear to me that his partying days were over, he was never going back to drugs and he was wanting to create a Christian lifestyle for himself. I forgave him. I believed him. I trusted him and was excited to see the Christian man he was going to flourish into. However, within 3 months into our relationship… Our weekends were no longer spent going to Youth Church and bible studies and Sunday services together. They were spent getting drunk together, sleeping together, and having me sneak out of my grandparents' house any chance I could. I was losing myself and I knew it, and I didn't like it. But I was crazily in love with this guy and I had to prove to him that I was his angel and I would save him… Or so I hoped.​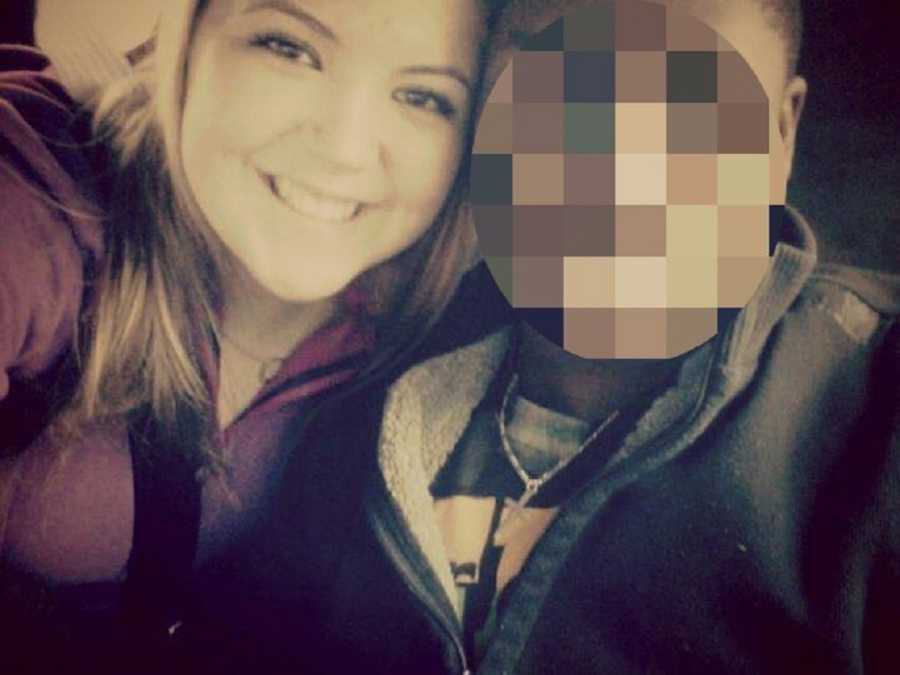 Valentine's Day of 2012, we were leaving the movie theatre in his car. I was playing with his hair as I was sitting in the passenger seat. I twirled my fingers in his tight little black curls that he had… 'I love your curls,' I said with a giggle. 'I love you…,' he responded. The 3 words I had been longing to hear come out of his mouth. The 3 words that had me FINALLY feeling like all the drinking and hangovers, lying to my grandparents and family, ditching my plans with my girlfriends, was worth it. I had 'earned' my privilege to be loved by him. Nonetheless, I didn't stop to consider that just because he loved me, didn't mean he was staying faithful to me. Shortly after, within a couple weeks after Valentine's Day, I had come to learn that he was sexting girls, fooling around with them, booting for liquor for them, driving them to parties and picking them up. I learned this from my best friend at the time, who had texted me from another friend's phone at 2 a.m. saying, 'Tell your boyfriend to answer his damn phone and come pick me up.' I attempted to phone him numerous times, no answer. The next morning, he didn't need to answer. All the screenshots of what he had been sending girls, one of them being my BEST FRIEND at the time, were popping up in my email inbox faster than spam mail. He had been messing around with these girls since he had gotten out of jail, which I also later found out was only 1-2 months before he had messaged me on Facebook. Who was this guy? Where did the God-loving, church going, prayer saying guy go? I had no idea who I was falling in love with anymore.​
By the time May/June 2012 hit, he had cheated on me multiple times, with multiple females. He began getting into drugs again. He was drinking regularly. He couldn't maintain a job. His mental health was deteriorating. My mental health was deteriorating. Not to mention, I was stressing out about prom and graduation. The night of graduation, he had convinced me to skip out on my after-grad party that was being held at the church, with my entire grad class. Instead, it was an average ordinary Friday night… alcohol, weed, and arguing. Except this argument wasn't anything like the other ones we had had. Whenever he drank, he'd get super confident, causing him to be extra affectionate with me. Which, don't get me wrong, I loved. I absolutely loved when he gave me extra affection. But it was what stimulated it, that had me feeling differently about it all of a sudden. If I didn't show him affection EXACTLY how he needed, he immediately became insecure and would shut me out completely.
The night of my graduation, I had just had enough of the insecurities from him. I had had enough of walking on egg shells whenever he didn't get affection exactly how he needed it, because heaven forbid he didn't get it precisely how he needed it, best believe he was crawling into bed with another girl to ensure he received it EXACTLY how he claimed he needed it. So I phoned my aunt and asked her to pick me up from his house and bring me home. I was going to tell my grandparents that I just came home early from my after-grad because I wasn't feeling well. That was, until he heard me making the call to my aunt in the hallway. I then began to hear glass smashing and loud banging noises. I ran back into his room to see if he was okay. When I entered the room… It hadn't looked like the same room I had entered just minutes prior. His bed was strewn across the room. Phone smashed. Lamp shattered. Clothes ripped out of the closet, spread all over the floor. 'I knew you'd eventually leave me. Just like everyone else. I don't want to hurt you, I'm a monster. I'm sorry,' he quietly mumbled, as he sat facing the wall with his back towards me, in the pitch dark corner of his room. I was never scared of him. Ever. Until this very moment. Which is precisely why I phoned my aunt, told her to come in the morning instead. I stayed and we never discussed anything regarding that night again. ​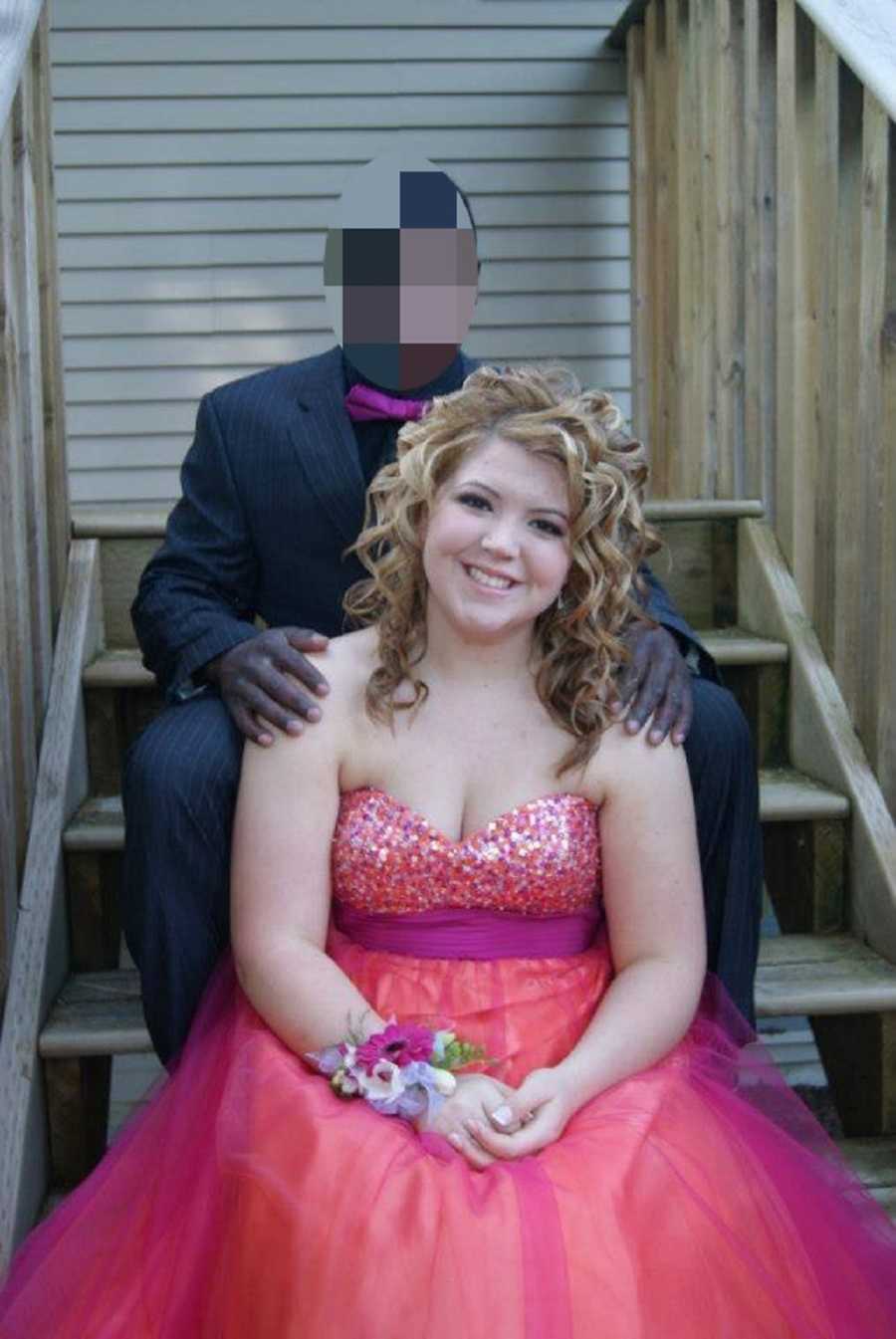 Our relationship proceeded down what felt like a never-ending downward spiral. He had been living a double life. One that involved me being his girlfriend at church functions, family gatherings and his house. That was strictly it. That was strictly it, only because he had been sleeping with another girl and bringing her around his friends, having them think this was his new girlfriend and that I no longer existed in his life. He brought her camping. He brought her to parties. He brought her to BBQ's with our friends. Then… he began bringing her into his house. The first night he brought her back, was the night of our anniversary. How I found out was his phone accidentally 'pocket dialing' me… while he was in bed with her. I was absolutely distraught. I went into panic mode. I couldn't breathe. My heart felt like I was going to have a heart attack from how fast and hard my heart was racing. I began obsessively phoning him, over and over again. I went crazy. I then proceeded to spam text him. Still… no response. I didn't receive a response until the next morning. Where he attempted to nonchalantly claim they just watched movies with a group of friends and nothing happened. But when he realized I KNEW what he had done, and had heard it all… There was an instant flip. I was no longer who he wanted to be with. I was told I was too depressed. I wasn't happy or fun anymore. I didn't put enough faith and trust into him. I was too insecure. These were all reasons for why he stated he couldn't be with me and why he was now choosing the other girl, over me.​
​I had fallen into depression. I had no interest in church anymore. I had no interest in maintaining my healthy, stable relationships with family members. I had no interest in working on my grandparents' farm anymore, which was something that was actually therapeutic for me and I enjoyed. He was right about one thing… I was no longer happy or fun. A couple weeks went by and he had phoned me. He was drunk and crying, all the while puking in a toilet bowl. 'Why are you calling me? You left me for her… Remember?' I asked. He sobbingly responded, 'I'll phone her right now and break up with her, just so I can be with you again. You're my angel. I thought I would be happier with someone else, but I'm not. I can't stop loving you.' My grandma attempted to advise me multiple times not to get back together with him. My grandma advised that we were probably better off friends, as I was supposed to be heading off to bible college for 3 months in Europe anyways, and she explained to me how going back to someone after they've cheated is never the same because cheating makes a person feel like they aren't good enough and it's a really hard feeling to fight away. I acted as if I understood and I agreed. Nonetheless, there I was… sneaking out in the middle of the night again to go attend to his needs because now at this point, he was so intoxicated that he began making threats to end his life. I ended up dropping him off at his parents' place at 2 a.m., just to ensure he was safe. I got home before 5 a.m., which was when my grandma woke up. At the age of 17, I should not have been putting myself in these types of situations. ​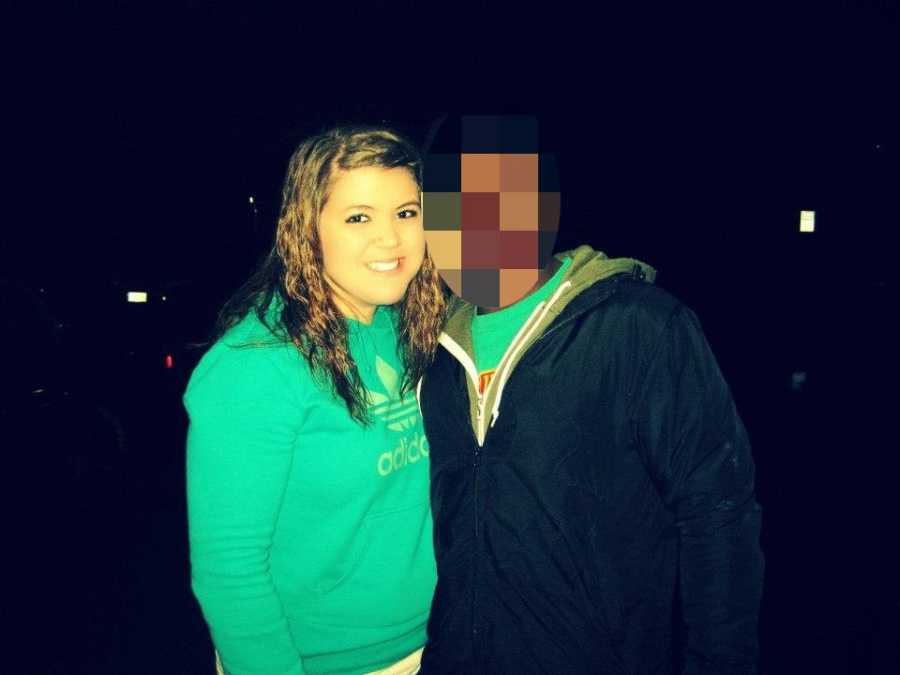 I want to say that after that night, it all stopped. But the truth is, it didn't. The drinking continued and got worse. The partying went from every weekend, to almost every second night. Experimenting with drugs continued. The cheating continued. The lying continued. The arguments continued. Me sneaking out to his house for the weekends also continued. Until one weekend, was not like the others. I got caught. I was hungover, having a shower at his house, when my mom came to the door looking for me. My grandma knew. My mom knew. Everyone knew. All my lies had been exposed and instead of owning up to them and facing them, I again fell into his love-trance. 'Meliah if you go to bible school, I can't be together with you. I can't be away from you that long, one of my girlfriends did that after graduation and it broke my heart. I can't bear to go through that again,' he explained. So I walked outside where my mom was standing with her phone in her hand, that had my grandma on speakerphone. 'I'm not going,' I said. 'Oh my God, you're going to throw your life away. He doesn't love you, Meliah. Get in the car now please. You're going back to grandma's and you're getting on your plane. You leave in 1 week Meliah,' my mom pleaded. After over an hour of my mom and I arguing, my mom left in tears. My grandparents disconnected my cellphone. I cut everyone off. I knew what I had done was not the right choice, but I was addicted to the idea of being able to save this guy.  I wanted to be his angel. So I stayed and didn't get on my plane. I gave up my paid-in-full college tuition, that my grandparents had worked extremely hard for to pay for me to go. I gave it all up, which later turned into the biggest mistake of my entire life. He broke up with me a day after I was supposed to get on my flight to bible school. Then he kicked me out of his house. ​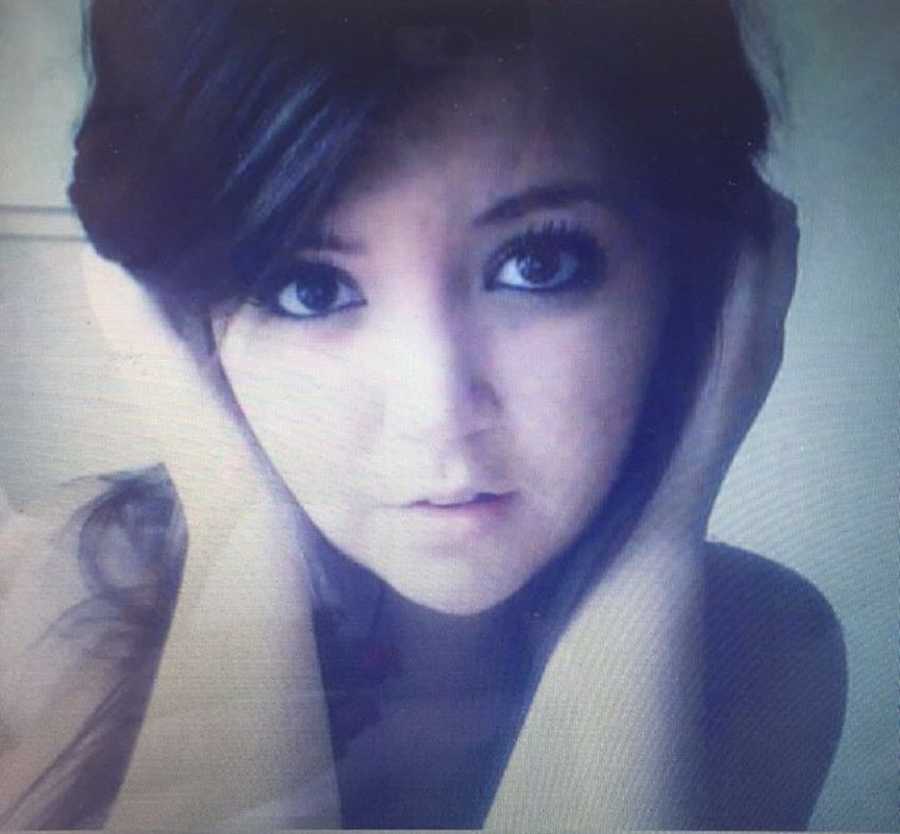 He and I stayed broken up for over a year, seeing each other on and off. Which really only involved him reeling me in, flirting, telling me he missed me, having me come over, sleeping with me. Then the next day it was a new girl. There were so many girls that I legitimately lost count. And I don't know why I allowed myself to be one of those girls. But in my head, he had made me believe I was his angel and I was capable of saving him, I just had to be patient. I was patient, most definitely. But I had no self-worth left in me. I had severe anxiety. I struggled with depression and self-harm. I eventually got into experimenting with partying drugs just to have him want me around him more often. I was not a church-going Christian girl anymore. Not even in the slightest. He and I both hit an ultimate rock-bottom when we both got arrested in the beginning of 2014. We were arrested for theft. We had both stolen a bunch of groceries because he had lost his job, I was too mentally unstable to be working and we were being evicted for not having rent. After the arrest, I sat down and told him that I wanted to move back to my grandparents' and get my life straightened out. I couldn't live in chaos and destruction anymore, otherwise I knew I was not going to make it out okay. We agreed to stay together and work on ourselves, living separately. Until a month later, on Valentine's Day coincidentally, I found texts in his phone. He had been talking to prostitutes online, trying to meet up with them. His phone filled with pornography and countless women in his inboxes, on the multiple dating/hook-up sites he had been on. I snapped. I began screaming and yelling at him. Which is when things began to take a turn… By the end of that argument match, it was no longer just psychological abuse. I walked away with bruises of his fingerprints on my arms and shoulders, along with a bruise that was almost the exact same size and shape as his size 10 grown man foot, at the top of my thigh. I'll admit fully when I say, I hit him too. I definitely fought back. But he walked away with not one scratch… Not a single bruise on his body.​
It didn't stop here. The back and forth, vicious cycle proceeded to continue for about a whole year after that. Until I found out I was pregnant with our daughter. ​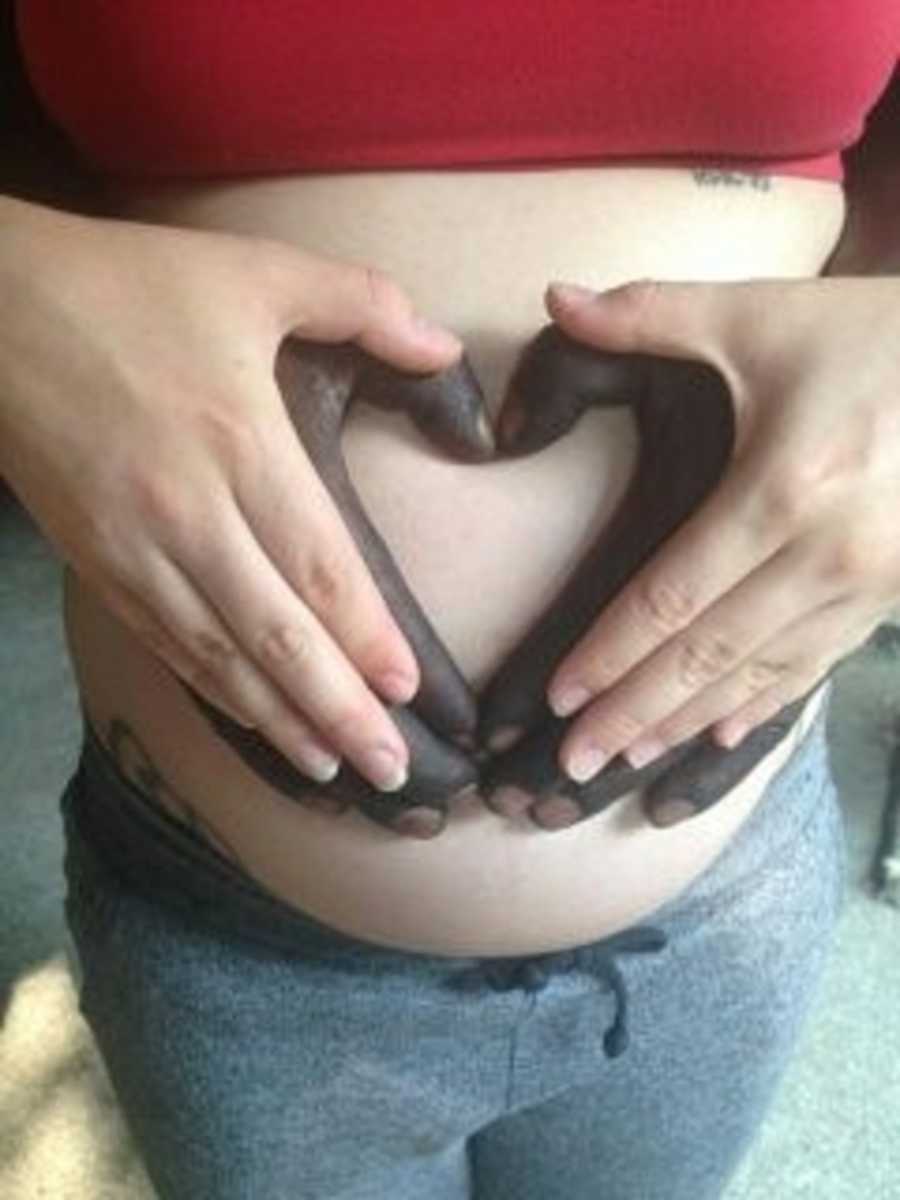 ​This is when we decided to attempt to settle down and get our relationship straightened out. I will admit, he had a complete change in his character and heart when he found out we were having a girl. He even broke down crying one night and expressed a long apology for how he had treated me over the years and now he needed to step up to ensure our daughter didn't witness what he was doing. Our relationship felt 'normal' for a while. It was nice. But that was just because he got better at hiding things, I later came to establish. Some of things I established had really scared me and I expressed to him how maybe we should reconsider raising the child, in which he somehow came to the conclusion that I was considering abortion (which I most definitely wasn't, as I was too far along in my pregnancy and I knew this baby would save ME somehow), which is when he filled with immediate rage, put a fist up to me and my baby belly, 'here I'll get rid of it for you,' and I don't know why I didn't leave then, but I didn't. However, I will admit, I did have an affair on him a few months after my daughter was born, and the feeling of cheating on him was disgusting. I felt disgusting. I sat down and told him myself. We agreed to stay together for some crazy reason and I actually even stayed long enough to get pregnant with our second child, our son, when my daughter was only 7 months old. Which was then followed with him proposing to me while I was pregnant with our son and I said yes.​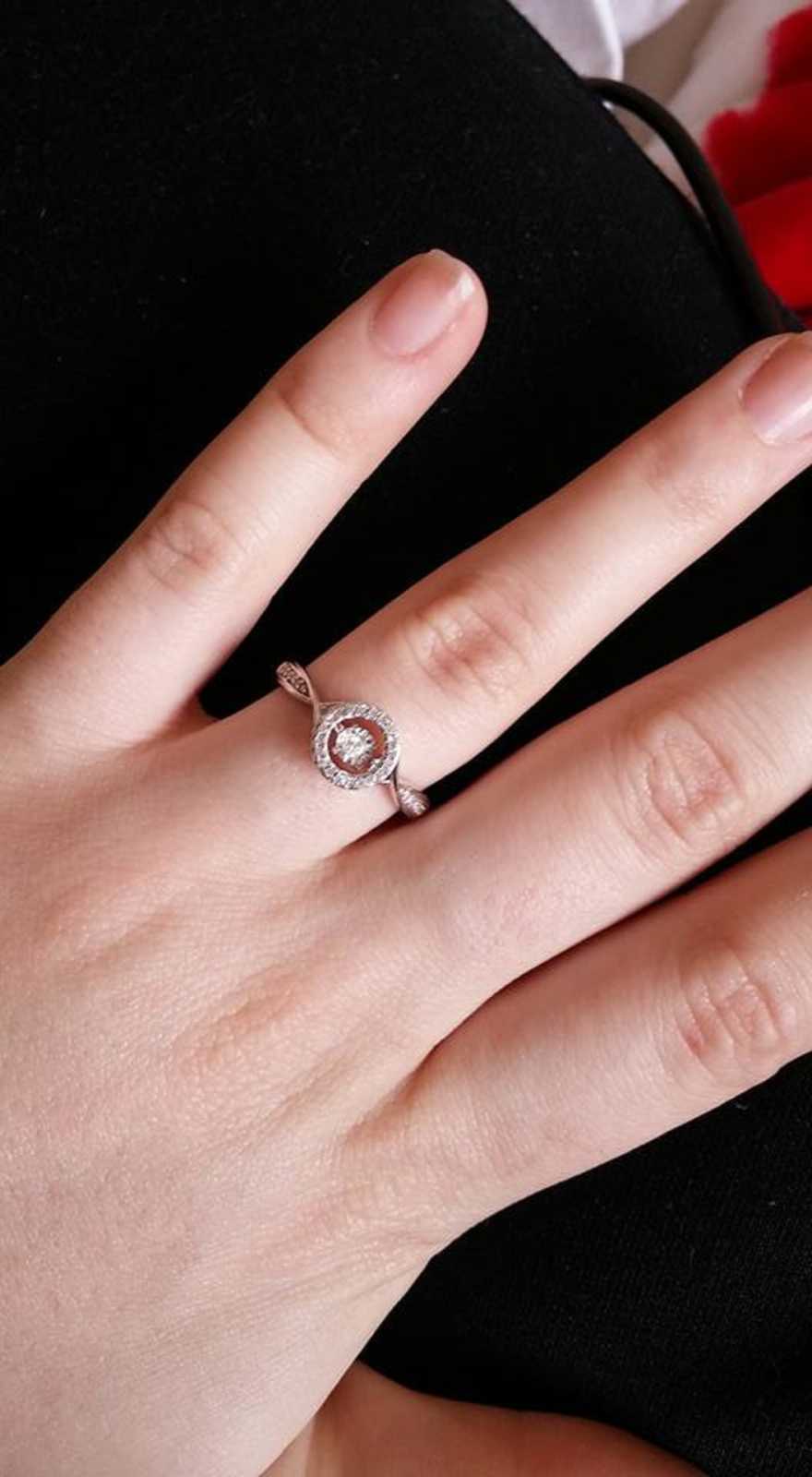 After my son was born, I was told, 'you're crazy when you're pregnant and I cannot deal with you through another pregnancy. Like, if you ever get pregnant again, I can't stay with you. It's just too much.' Next thing you know, 2 months later, I'm laying on an operating table, having my fallopian tubes REMOVED, just to ensure that he wouldn't get me pregnant again and leave. But I'll assure you… having my fallopian tubes did not stop him from leaving. Nor did it stop him from continuing to cheat, lie and use drugs. Nor did it stop him from threatening to end his life whenever he got caught doing something he knows he should not have been doing. This was always the biggest trigger for me; whenever he threatened suicide as a way of an apology, because in 2010 I had lost my step-dad to suicide. There is more than one death in my family chain caused by suicide. He knew all the perfect things to tug at my heart, to make me stay.​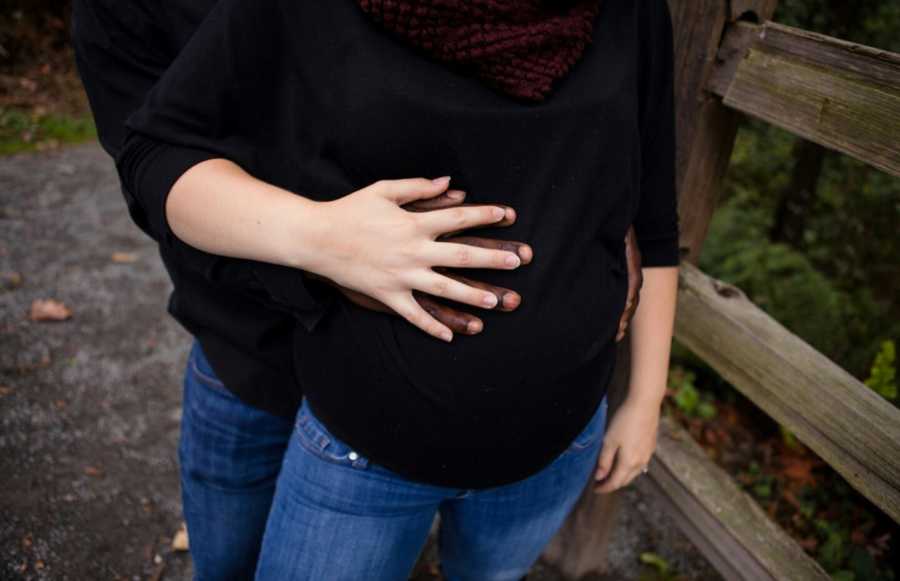 When I phoned all my relatives and friends to inform them that he and I were getting married, I had multiple people questioning whether I felt I really wanted to do this. Everyone kept reminding me what he had put me through over the years and explained to me, 'Meliah, marriage is not going to save him. Having children didn't change him. If that doesn't change a man, marriage definitely won't.' I didn't listen. He was leaving for rehab the day after our wedding day. We didn't have a 'wedding'… We got married with a commissioner and a small group of our closest friends. And to be entirely honest, I can't remember a word of either of our vows. My gut kept turning, I couldn't stop crying. I couldn't tell if they were tears of joy at that point, or tears of concern; Concern regarding whether or not marriage really would save this man. But I wanted my children to have their family together, so I did what I could to turn things around. I could only do what I was in control of, and unfortunately, I wasn't in control the day that he left rehab; after only being there for 4 weeks. This is when I knew I had made a mistake and the cycle would not end.​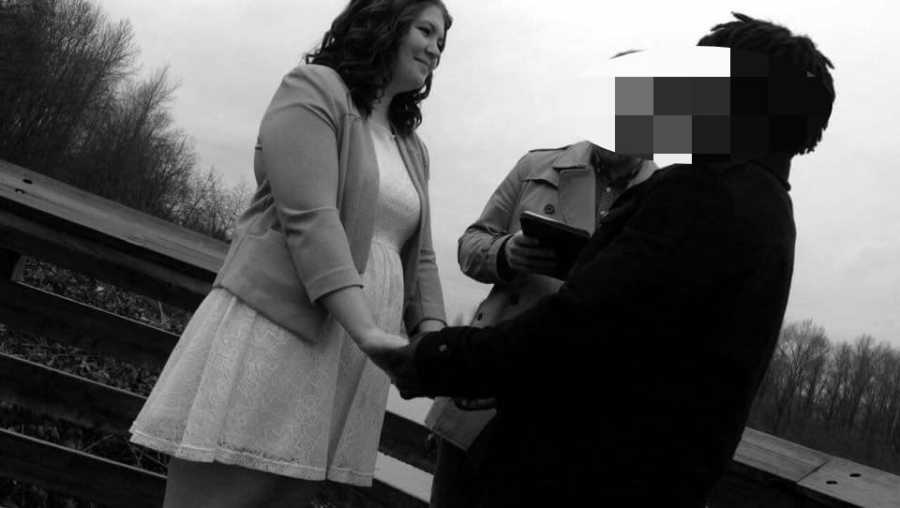 My mental health was at an all-time low at this point. I was 280 pounds. On a bunch of mood stabilizers. Working crazy hours just to ensure I could cover the bills because I never knew when he'd be able to stabilize a job or end up leaving another job whenever his addictions or mental health hit a rough patch. We drifted. We had no love-life. No time together and the time we did have together, was often spent fighting about who had done who more wrong. He couldn't get over the fact that I had had ONE affair on him, a couple years prior. It didn't matter to him that he had done it to me first, or that he had done it to me multiple times, or that no matter how many times he did it… I continuously took him back, without question. But the second I did what he had done, I was labelled a whore, slut, fat ass, amongst many other names. I was told he could never look at me the same again, but that he would 'try to love me differently still.' And I'll be honest, this took its toll quite heavily. I ended up having another affair and had all intentions to actually leave at this point, as it felt as if I was just a mere shadow in the room whenever we were together. I was numb all the time. I felt like I was stuck in a permanent haze of not understanding what 'love' or 'normalcy' was anymore. Self-destruction was now my go-to era of comfort and confidence. I turned bitter. I turned miserable. I turned angry. I turned spiteful. I wallowed in my own pity. ​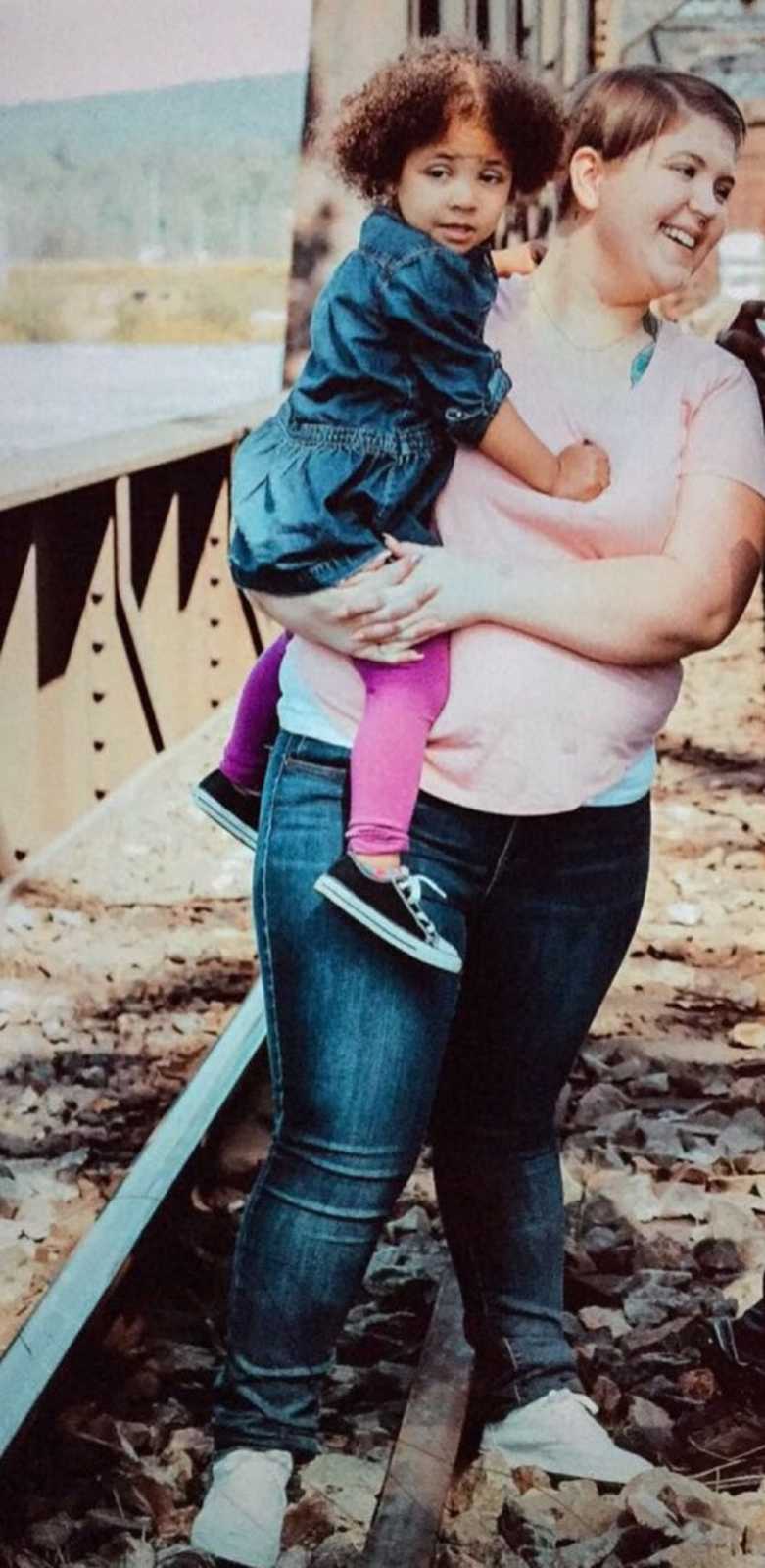 While the psychological abuse continued on, it felt comfortable to stay because it had not escalated past name calling, swearing, and yelling for a length of time. For whatever reason, that had me convinced he'd never lay a hand on me again. I was wrong. Towards the end of 2018, things took a 180 turn in a direction I had hoped I'd never have to experience again. ​
I remember phoning my dad one day to vent to him about what had been going on. I was talking in my bedroom, with the window open, because it was a beautiful day and my husband was at work. I had the house to myself. I had a minute to breathe and open up to my dad about what had been happening. Well little did I know that during that phone call, my husband was standing outside the bedroom window listening to everything I had been disclosing to my dad. I heard the gate slam. I immediately took my phone away my from my ear, so I could listen to whether or not he had heard me. And that's when I heard the most frightening words come out of his mouth, as he sprinted up the stairs to get to our front door… 'Oh my f*cking gosh, I wanna kill this bitch.' I quickly sat up against my bedroom door, with my feet pressed up against the wall, praying to God that my adrenaline strength would somehow defeat his. As he began to attempt at opening the door, I put the phone on speakerphone so that he could hear my dad's voice, but muted it on my end so my dad couldn't hear what was taking place. All I'll say is… I don't know what would've happened had he not heard my dad's voice. The second he heard a voice aside from mine, he immediately stopped pushing on the door, and left the house again. I proceeded to unmute the phone and carry on with the conversation with my dad as though nothing had happened.​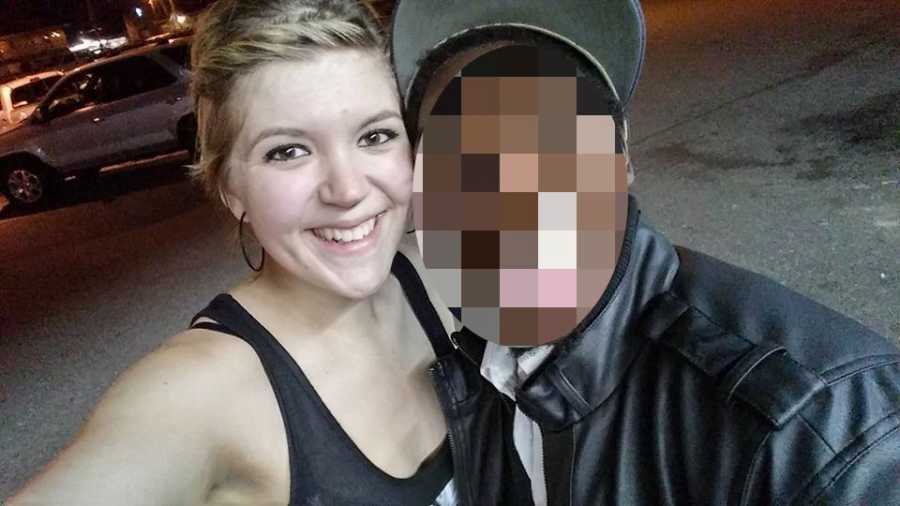 Approximately a month later, we were in the middle of an argument, only this time I had had my mom on the phone with me at the time. He was telling me to get off the phone and go look at what he was doing outside and when I didn't want to go outside, he grabbed me by my neck, attempting to drag me out the front door, while aggressively snarling at me, 'coming f*cking look outside you stupid bitch…' I was screaming for him to let me go. I broke free from his neck hold, where he then grabbed my arm and attempted to drag me outside again. My mom was on the line, listening to me scream the entire time.​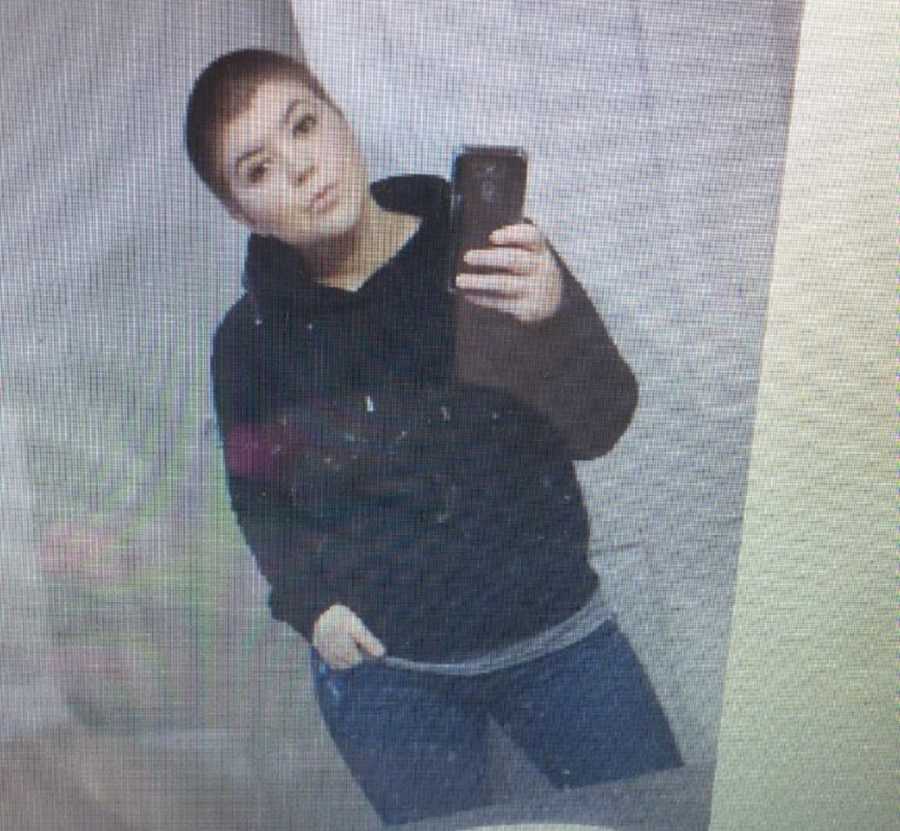 ​If she hadn't hung up and phoned the police immediately, I don't want to know what could've happened to me that day. He was arrested and charged with assault, which later got dropped because he attended all the counseling and therapy that was asked of him to attend by the courts. However, that didn't stop my abuser from striking again… except the next time was in March 2019. He was arrested and charged with assault, again. I ended up packing mine and my kids' belongings and leaving to a transition house (domestic violence shelter) with my kids. We resided there for 3 months before I eventually moved into my own 2-bedroom condo with my kids, in a new city, approx. 30-45 minutes away from where he was staying. After 2-3 months of us not talking and getting his supports/counseling put back into place, he moved back in with us. I was really determined to have this man change except, I didn't want him to change for me anymore. I wanted him to change for our children. I wanted our children to have both their parents under one roof, supporting and raising them. No matter the circumstances, I wanted them to have their dad around because despite how abusive he may have been to me, believe it or not, he was a very loving, gentle and supportive father. And quite truthfully… That's what made me take him back, with open arms, over and over again. Because whenever I saw him with our children, it reminded me of why I loved him to begin with. It reminded me of the potential I saw in him. But unfortunately, potential was not enough to keep my family together.​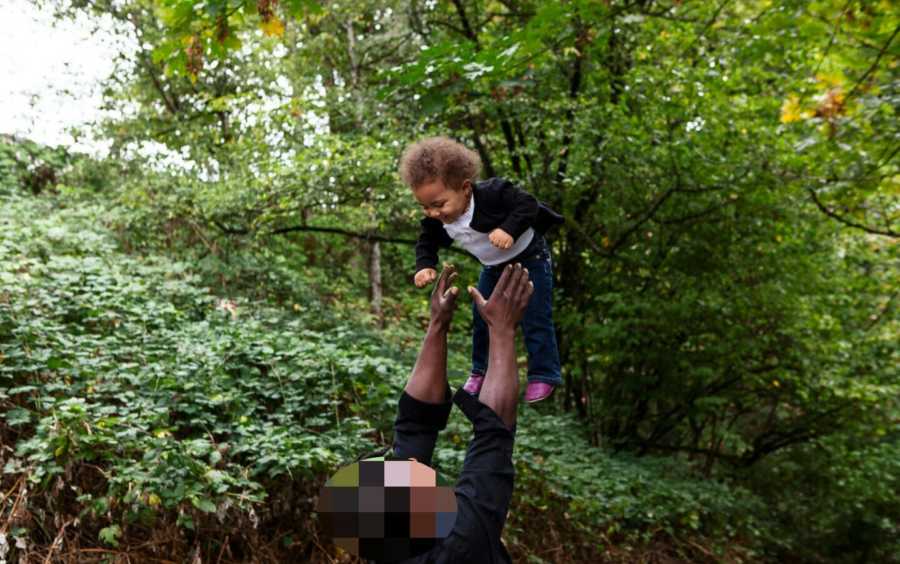 He had been having an affair with a woman he met online for months. Prior to living back at home and during the time he was living back at home, in our new condo. He was also using drugs outside the house and then coming home high, while I was completely unaware of him being under the influence because that is how good he had gotten at hiding it at this point. I didn't know the difference between my addicted and my sober husband anymore. This was my tipping point. This was where I knew my kids were not going to have their mom and dad living under one roof, despite how badly I wanted them to have supports from both sides. After confronting him regarding this situation, I was again called names and blamed for how it was my fault that he 'HAD' to cheat on me and turn to other women. But no, I was not allowing myself to take blame for this this time. I told him three times to get out of my personal space so that I could leave the house, in which he proceeded to yell and scream in my face, where I then felt I had no choice but to physically remove him out of my personal space. I face palmed him in the forehead, so I could run out the door. This is when he proceeded to grab hand and smash it into the counter, causing the bones in my fingers to break. I didn't go to the hospital. I didn't go to police. Not because I didn't want to, but because this was the first time I had ever broken a bone and it was caused by my husband. I didn't care about anything else at that point except getting him out of my house. ​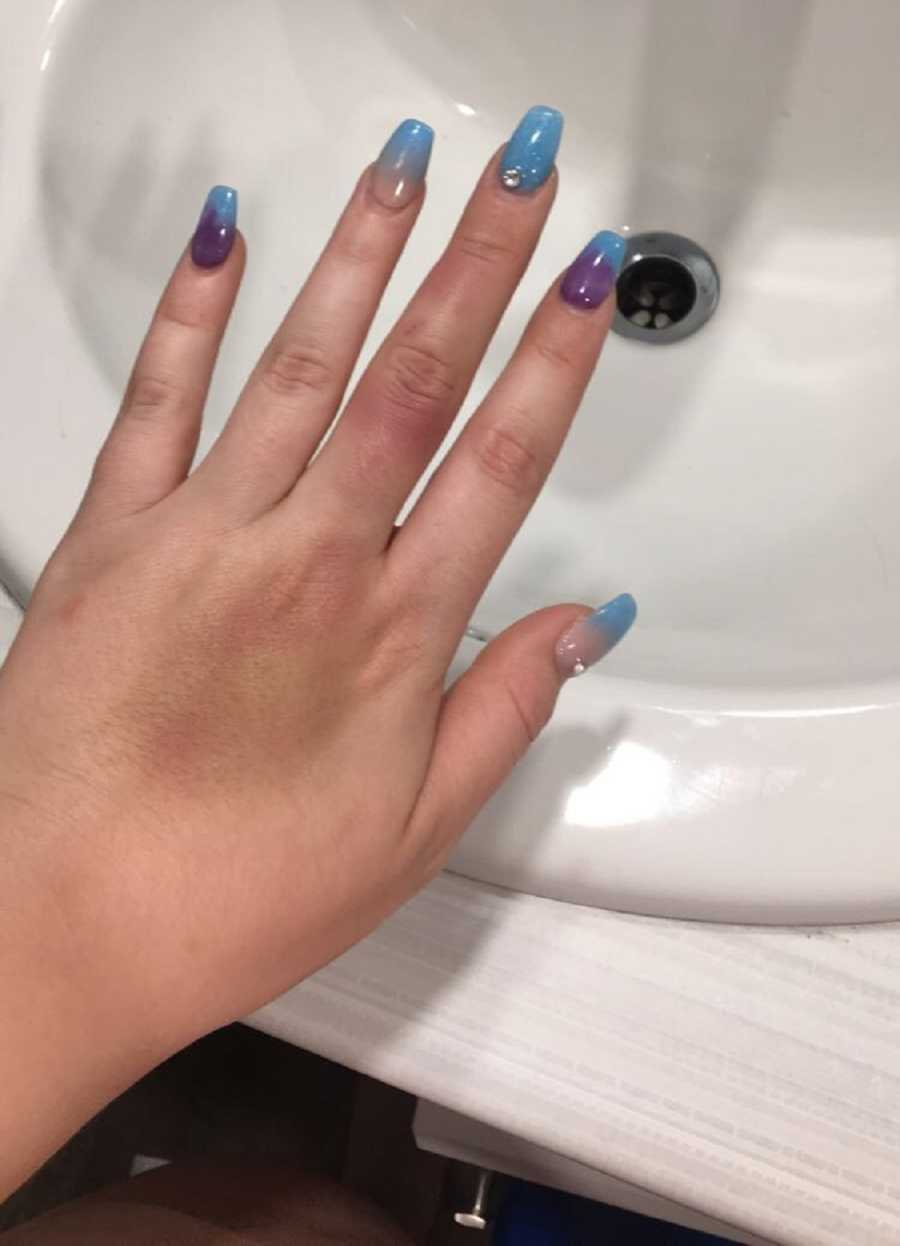 Just about 2 weeks later, he had moved in with the woman he had been having an affair on me with. And he never came back. I didn't want to allow him to come back, no matter how many times he said sorry. No matter how many counseling sessions he went to. No matter how many court dates he attended. No matter what he had done or gone through to try proving that each time would be different, I knew things weren't going to be different. And so did the courts. Which is when I was granted full guardianship, custody and parental responsibilities of my children. This was my ticket out…. I could leave and go anywhere I wanted without him being able to fight me on keeping the kids close to him. Which is exactly what I did… I grabbed my kids, packed up very minimal belongings, and I moved out of the province… 12-hour drive away from our hometown, in which I had resided in my entire life, up until the day I left. No family. No friends. But what I did have was the clarity in which I needed in order to see my true strengths. I knew now, that I could break the cycle.​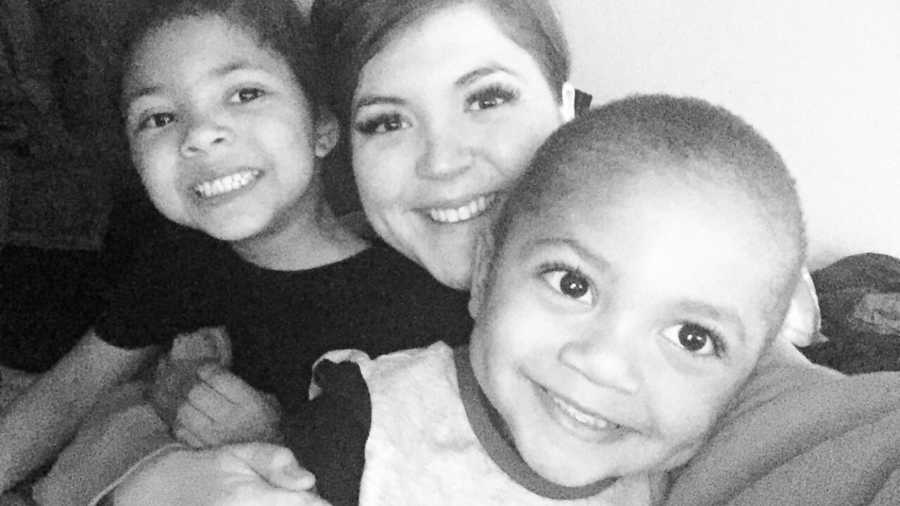 ​There is nothing that could have prepared me for what I went through. No one could have given me the right amount of advice to prevent me from experiencing all that I did. Because as you've read, there were multiple red flags and there were multiple concerns/opinions that were brought to my attention and I ignored them. I ignored them because my intentions were to love and I used to think that 'love has no boundaries' and let me tell you something, having boundaries for yourself is love. It's having enough love for yourself to say that I am more than the hurt that has been imposed on my heart. It's having enough love for yourself to say that just because you've become accepting of the abuse that's taking place amongst you, doesn't mean you have to normalize it. Because abuse is not normal, nor should it be comfortable. And it definitely should never be thrown into the same category as love. Love is patient, love is kind, love does not envy, love does not boast. Love does not hurt. ​
​Let go of the hurt. Let love in. Own your story and help others experiencing domestic violenc, break the cycle. Let yourself see you for what you are… a Queen. A warrior.​"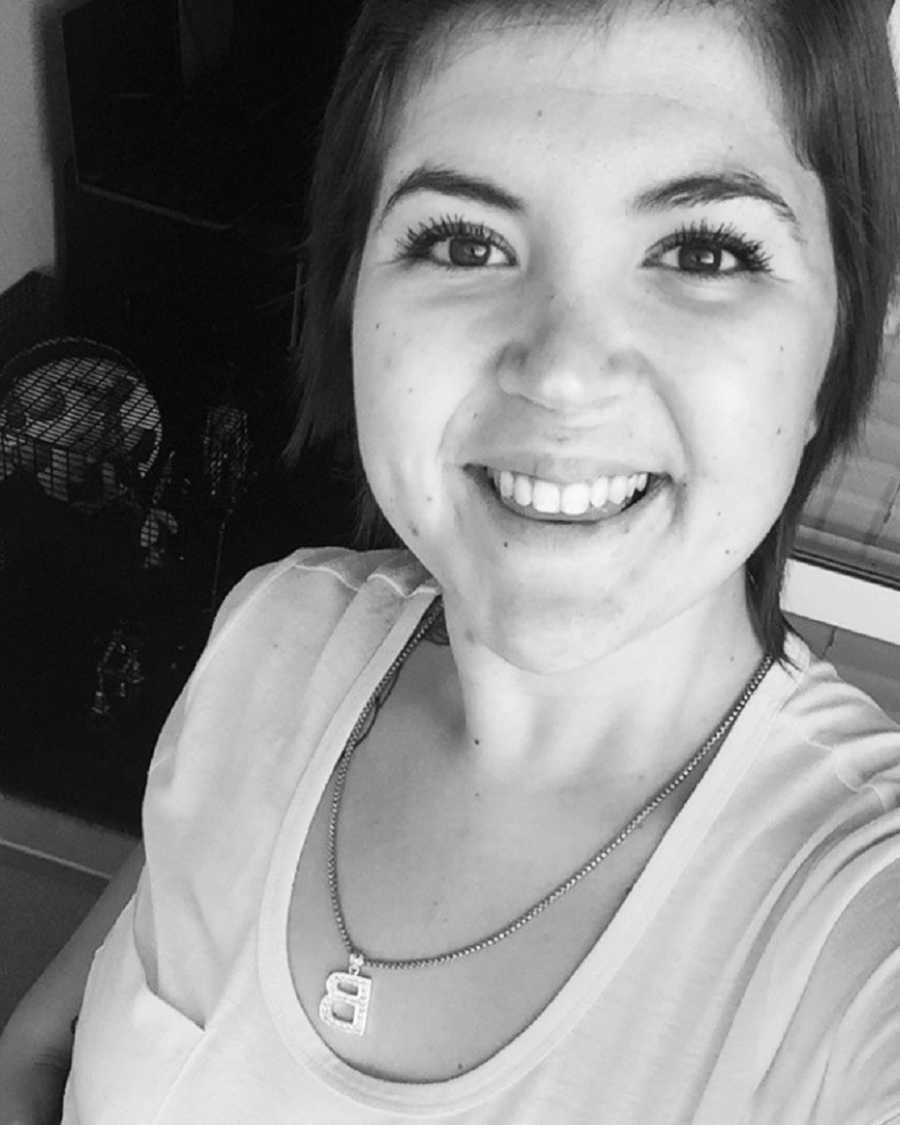 This story was submitted to Love What Matters by Meliah Lajeunesse. You can follow her journey on Instagram. Do you have a similar experience? We'd like to hear your important journey. Submit your own story here. Be sure to subscribe to our free email newsletter for our best stories, and YouTube for our best videos.
Read more stories like this:
'I made a mistake. My ex found out. 'I should've known better,' he said. I thought I deserved it. I wasn't faithful.': Woman overcomes abusive relationship to find the man of her dreams, 'I feel like a damn warrior!'
'He proposed. 'You'll NEVER find a man as good as me.' I was ecstatic and terrified. Finally, we will be married and everything will be perfect. I was lucky to have him, because HE would still love me.'
'On the night of our honeymoon, I saw the DARKER side of my husband. My heart was beating out of my chest. He crouched down and whispered in my ear, 'You… are NOT going to tell me what to do.' I felt instant regret.'
Provide hope for someone struggling. SHARE this story on Facebook with family and friends.