"This intro is really uncomfortable to me to write, but I want to be honest for the sake of those reading.
Prostitution sounds like an okay option. Pole dancing looks fun too. Why not? These were the serious questions I was asking myself at 17. Promiscuity and seduction had become part of my normal day to day accomplishments. I enjoyed the attention, but I mostly I loved the game. 'How much will it take to make this man or boy drool?' Sometimes all it took was one look to get him to come to me with hungry eyes. I had a boyfriend who I was off and on with, but I liked to play this game with many others. It was the one part of my life that I felt I could control and I was good at it. I had regrets, but alcohol and weed were pretty good at dulling down ( at that time) the annoyance of regret. The sex industry seemed like a pretty solid choice.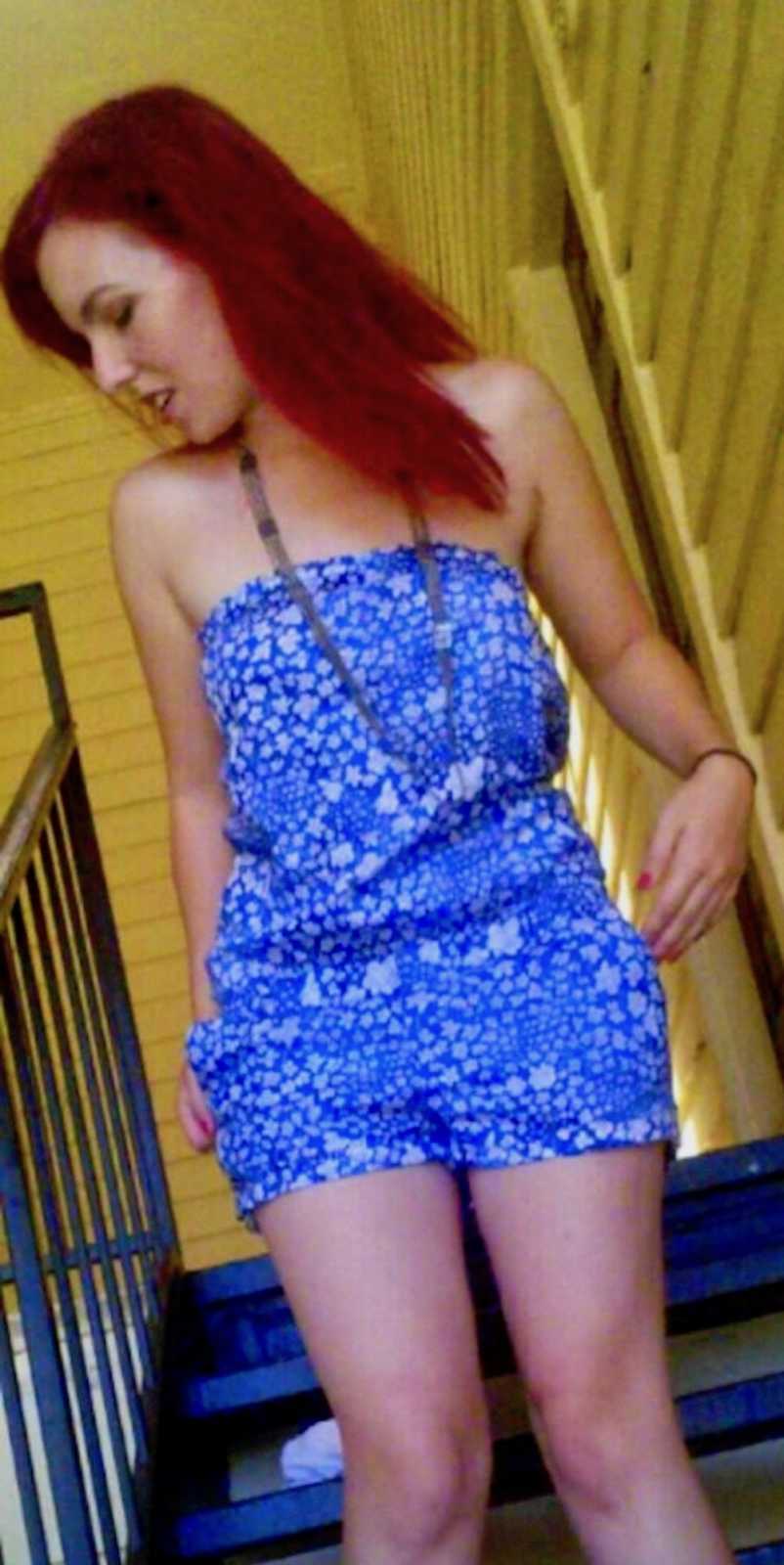 My life seemed to have no worth. I had no real friends. I tried to avoid being home at all costs because it was a place full of anger and pain; and college was out of the question. I didn't care about school or understand the value in education. My eighteenth birthday was around the corner and I knew my parents were ready to have me out of the house, I was ready to have me out. Heck, I thought I was going to be out by 16!
One night I was walking home from my boyfriend's house, there were only a few hours left until sunrise. I looked up at the stars and felt lost. I had no idea where I was going or what I was going to do with my life. God if you're out there please send me something. I prayed, and I sobbed. For some reason by the time I got home I was filled with an indescribable sense of hope. I quietly raised the window and snuck back into bed.
The next week I made the phone call that would change the course of my life. It was to a pastor from my childhood church. I asked him if there was any way I could go to help at the orphanage in Kenya, Africa. It was a crazy idea and I knew it. He asked me why I wanted to go. I told him I knew God was calling me to go, I wasn't sure why, but I had to go. Crazy thing was he agreed! We started making plans.
Within the next year my life was reshaped before my eyes.
I did not just up and fly to Kenya the next day. It took months and months of planning. But mostly it took me awhile to let God do a number on my heart. I knew I had to go, but I was far from being ready.
I knew God was calling me, but I was still… well me. The girl who was seriously considering becoming a prostitute a couple month before. So, let's just say I didn't just up and turn into Ms. Innocent all the sudden. I put myself in destructions path many times that year, but God pulled me out every time. He reminded me that I was loved beyond my wildest dreams. No kind of drug, alcohol, or toxic repulsive relationship could break that.
I was fighting myself, I wanted to be a faithful Christian woman, but I also wanted to live in the fun world of sin. It was a very confusing year. But God loves the most disgusting of sinners, even the confused ones. I finally gave in.
By the grace of God, I made it to Kenya, Africa. Oh yeah, alone with no formal training. I mean a couple missionaries came to drop me off and get me settled, but that was it. I was the only white person for miles, I didn't speak the language, and I didn't fit in.
It was perfect!!
It was a world filled with all the things I knew so well. Poverty, filth, confusion, and joy. It was the perfect setting for God to mold me into the woman I am today. I was fulfilled beyond what I could have hoped for. The best part was that I was able to take care of beautiful, broken girls. Girls who were broken like I had been! I got to be the one to wipe away their tears and hold them through the heartaches. I was able to tell them how special and how loved they were. I worked harder than I ever had, and I was able to see the world through Jesus's eyes. I was ruined, and I never wanted to leave.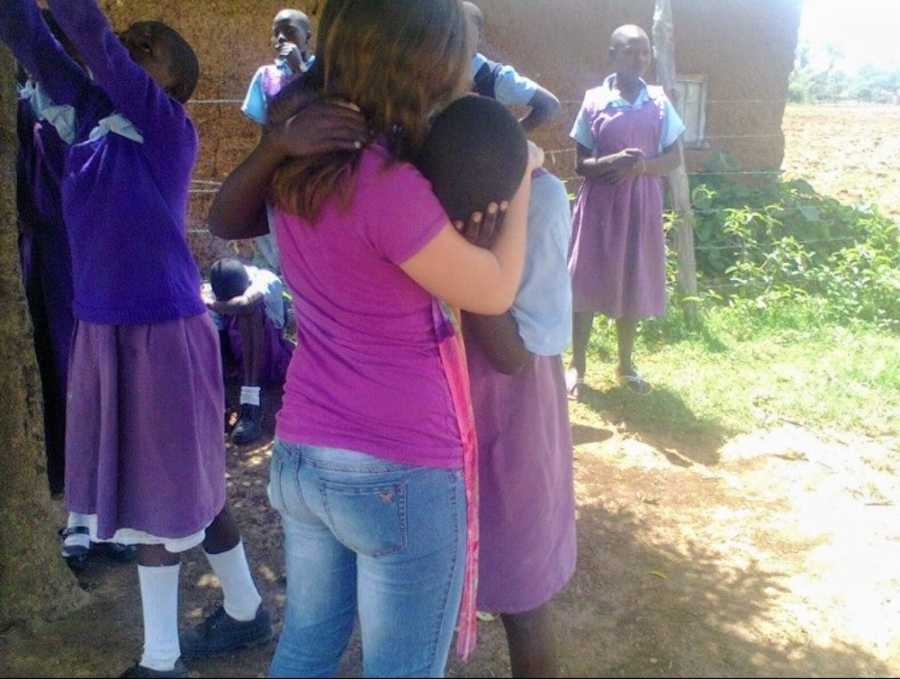 I returned to America the next year and it swallowed me. I could barely handle being thrown back into society. I couldn't understand why I had come back to America. Why didn't I stay, Jesus?! I prayed. I wanted to be fulfilled by the purpose Kenya had brought me, but God was saying no.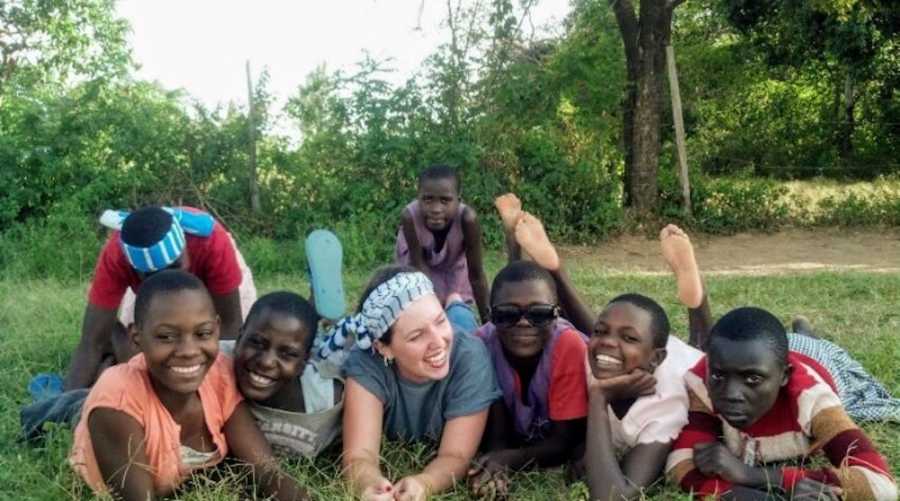 Then something amazing happened. Less than 3 months after I had returned to the States, I met my husband. It was the last thing I expected out of my return to the States. My plan was to find a good job, maybe go to college or seminary, and go back to Kenya. A husband was not part of the plan.
I am now married to my prince charming. We have a sweet little daughter who is the most magical little thing and a second bundle of joy on the way. We live in a tiny little duplex off the water a couple blocks from the beach and life is dreamy. I can't imagine a better life.
I didn't write this to be a fairy-tales-do-come-true kind of story though. I'm writing this for the girls just out of high school or in the early 20s who feel lost and hopeless. The ones who are caught up in a world of sin and shame. My kind of friends back in the day, I want you to know YOU ARE LOVED BEYOND YOUR WILDEST DREAMS. Don't give up hope. You may get a new life filled with purpose, adventure, joy, and contentment. It's totally worth the fight, girlfriend."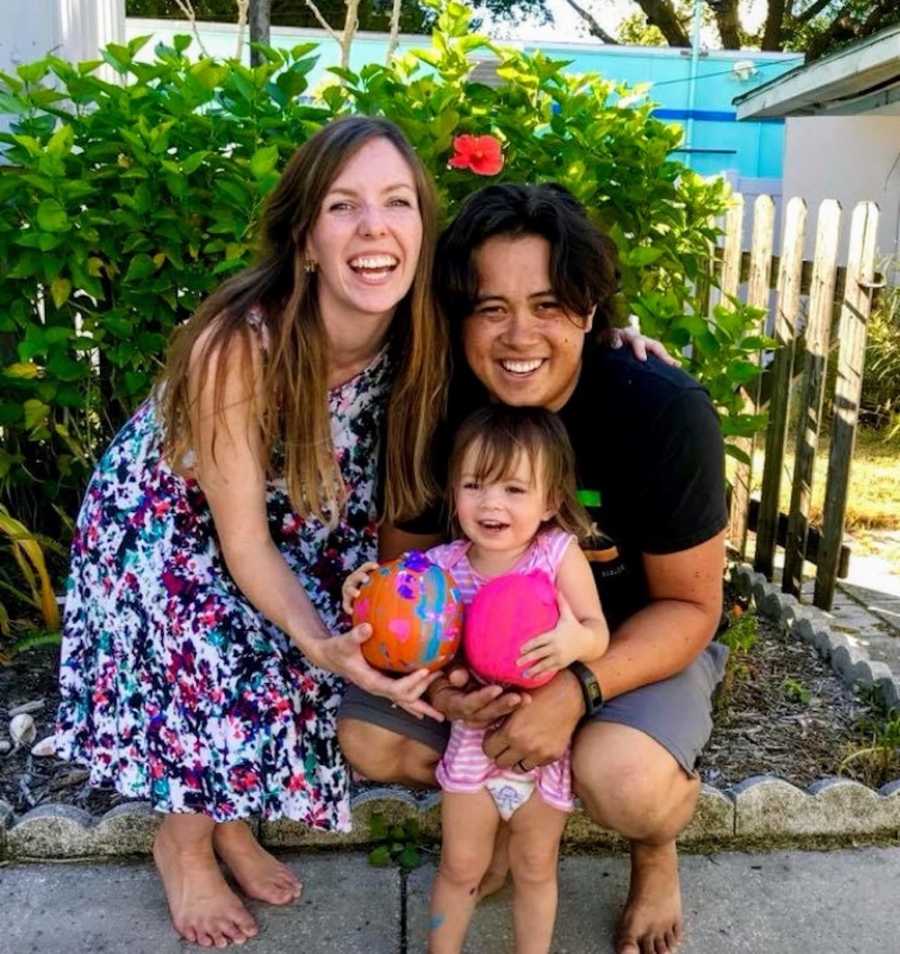 This story was submitted to Love What Matters by Hannah Scott, 24, of Florida. Submit your story here, and subscribe to our best love stories here.
Do you know someone who could benefit from this story? Please SHARE on Facebook or Twitter.