"I do everything in motherhood I always said I wouldn't do. I co-sleep. And I let my kids watch TV. I hand them my phone at restaurants to distract them. And give them sugar. I rotate a Fancy Nancy menu that basically includes carbs + cheese + chicken nuggets. I plan on making heart sandwiches but run out of time and yell on the way out the door to the bus to grab hot lunch at school. The other day at Whole Foods one of my kids started chanting 'I love McDonald's' as loud as he could while onlookers looked on mortified and stunned that this sweet child would be saying such things so close to the Kombucha. I reheat my coffee 7.5 times a day. And wear yoga pants when I'm not heading anywhere toward the direction of the gym. I buy those dumb character backpacks I swore my kids would never come closer than 10 feet to because it brings them a stupid amount of joy. Yup, I bribe my children with chocolate to sit still for photos. And raise my voice. And sing my babies to sleep. And say sorry more than I should have to for being stubborn. 9 times out of 10 one person in my house is desperately digging for clean underwear and I'm praying that no one sees the tornado that hit my car.
I'm in the trenches with you. Sans judgement. With a hand reached out your way and a goofy smile on my face. This is the most sacred and hilarious ride. And it looks nothing like I ever expected but somehow still better than my wildest dreams. Smack dab in the middle of the mac 'n cheese on repeat and the toy aisle at Target is this holy ground called motherhood. And its chalked full of grace + drive thrus + caffeine + Gods presence. Grab my arm- let's do this together. We are bound to fall on our faces a time or two, or 300. But more importantly we are bound to weave into the next generation a legacy of love that isn't easily broken. Can you imagine a better torch to carry?
If you are looking for a community to point you towards hope + heaven in the sacred ordinary of motherhood- come hang out with me. Introduce yourself + lets link arms. Together, us mamas are a force of courage + compassion. Of tenacity + tenderness."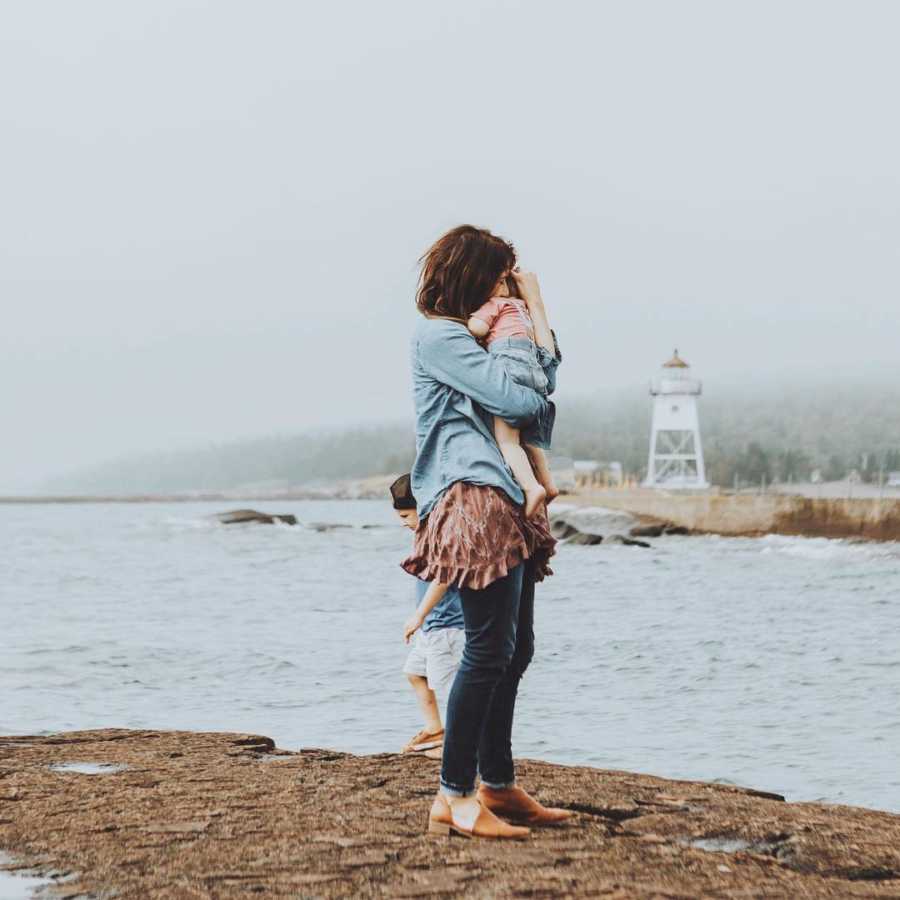 This story was submitted to Love What Matters by Anna McParlan. The article originally appeared here. Follow her on Instagram here. Submit your story here, and be sure to subscribe to our best love stories here.
Do you know someone who could benefit from this story? SHARE this story on Facebook with your friends and family.