"On Sunday, March 10, I had just finished performing a comedy act for children at The Stand Comedy Club in Newcastle, England. When my comedy act was over and I gathered my belongings, I began my venture home to Middlesbrough, a 39-mile drive down the busy A19 road, which was brimming with passing vehicles. I had work very early the next morning.
I was 2.5 miles from home when I saw that a car had come off on the slip road, a dangerous part where cars often change lanes at 60 mph. I was instantly concerned.
I noticed there were two people inside the car, and the passenger wheel was hanging off. I thought to myself, 'If they have a leak and the engine is on, this could be quite treacherous.' When I noticed no other cars stopping to help them, I mounted my own on the footpath and slowly reversed until I reached them at a safe distance.
When I got out of my car, I could see their faces in full. An older man and woman, their eyebrows furrowed in distress. Immediately, I asked, 'Is your engine off?' They nodded their heads to say yes. The older man, whose name I would later learn is Ron, was calling for help on his phone. 'Why don't you come sit in my car for a bit?' It was cold, so the two hopped in my vehicle. I turned the heat on, hoping to calm them down a bit.
We were still parked in a dangerous zone, so I ran up the road, grabbed some extra cones, and placed them in an arc around the scene to warn others. Listening to Ron on the phone, I learned they had been driving all the way from Scotland and were headed to Cambridgeshire, England, still a 190-mile trip away.
The woman, Sharlene, told me, 'I received a phone call this morning. My mom has terminal cancer and it's only a matter of seconds, minutes, hours before she passes.' When they called their car insurance, they were told they could be dropped another 50 miles away, but that they'd have to wait another 3 to 4 hours after that for a temporary car. Sharlene explained, 'I don't have another three to four hours. My mom is dying!' Their response was completely robotic and unsympathetic. 'There's nothing we can do for you.'
Another hour of pointless, unsympathetic phone calls passed. It was a 400-mile trip and they were complete strangers. I turned around and said, 'I'll take you. The most important thing is that you see your mom before she passes.' After all, the car was just a piece of metal, a situation to be dealt with tomorrow. Family is family. Love is love. 'I'll take the fastest route I can.' They both looked at me in disbelief.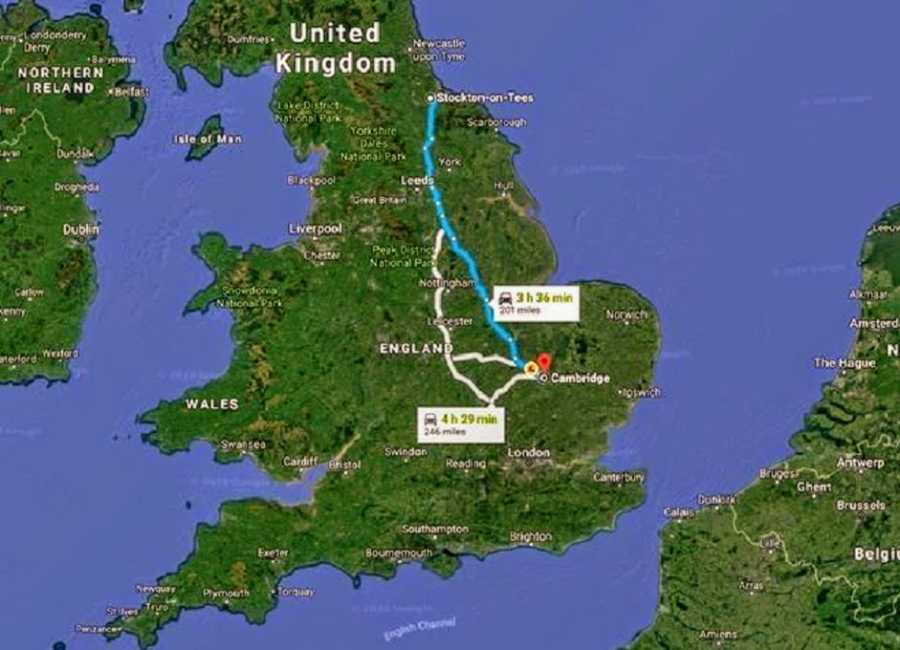 So, we set off at 3 p.m. and arrived just before 8 p.m. When we pulled in the driveway, things got very emotional. 'Thank you,' they said, hugging me closely. They were able to get back in time to see Sharlene's mom that day. To cherish those final moments that mattered most. To say their last goodbyes. Sadly, she was gone very early the next morning. It was the best 400 miles I ever drove.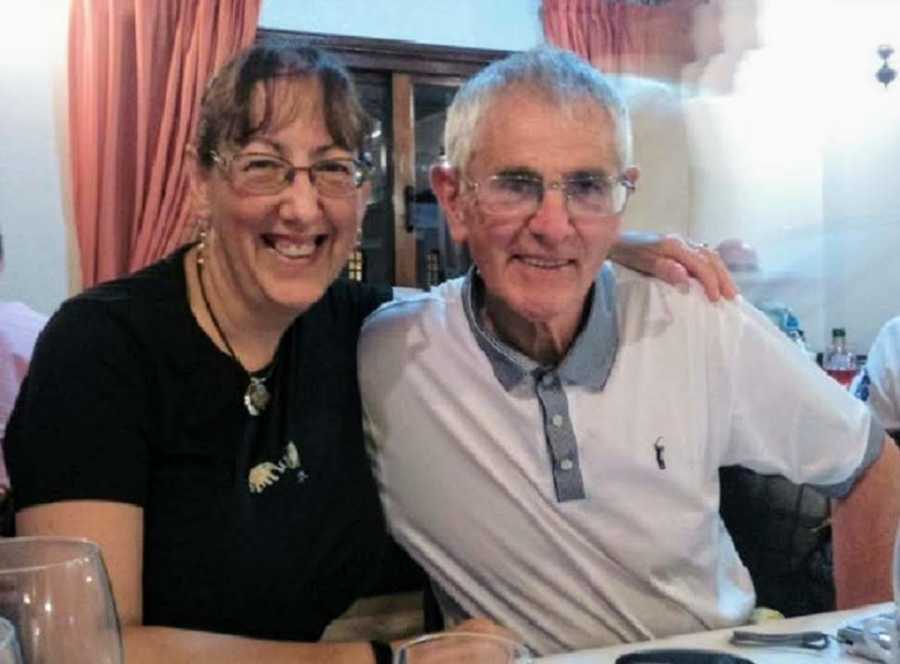 What I did wasn't special. I only did what should have been done. We are all brothers and sisters, regardless of our differences. Life is short and we should always, always choose kindness. Imagine if each person took the time to love and embrace each other. To live life with no hate. The world is such a magical place when we surround ourselves with good people and spread love.
Since the event, I have written a comedy show about kindness called 'Paradoxical Positivity'. My new friends Sharleen and Ron will be coming to see me perform this June."
This story was submitted to Love What Matters by Dean Moore, comedian of Middlesbrough. You can follow his  Facebook page Dean Moore Comedian. Submit your own story here, and be sure to subscribe to our free email newsletter for our best stories.
Help us show the world that compassion is contagious. SHARE this beautiful story on Facebook to encourage others to cherish every moment and love what matters most.