"Growing up, I had bad example of what a relationship and marriage was supposed to look like. My father was abusive in multiple facets to my mother, he was a recovering alcoholic who had lost his mother to suicide when he wasn't even out of grammar school, so he obviously had some darkness to deal with. But he didn't really deal with it. He was emotionally available to my siblings and I less than half the time.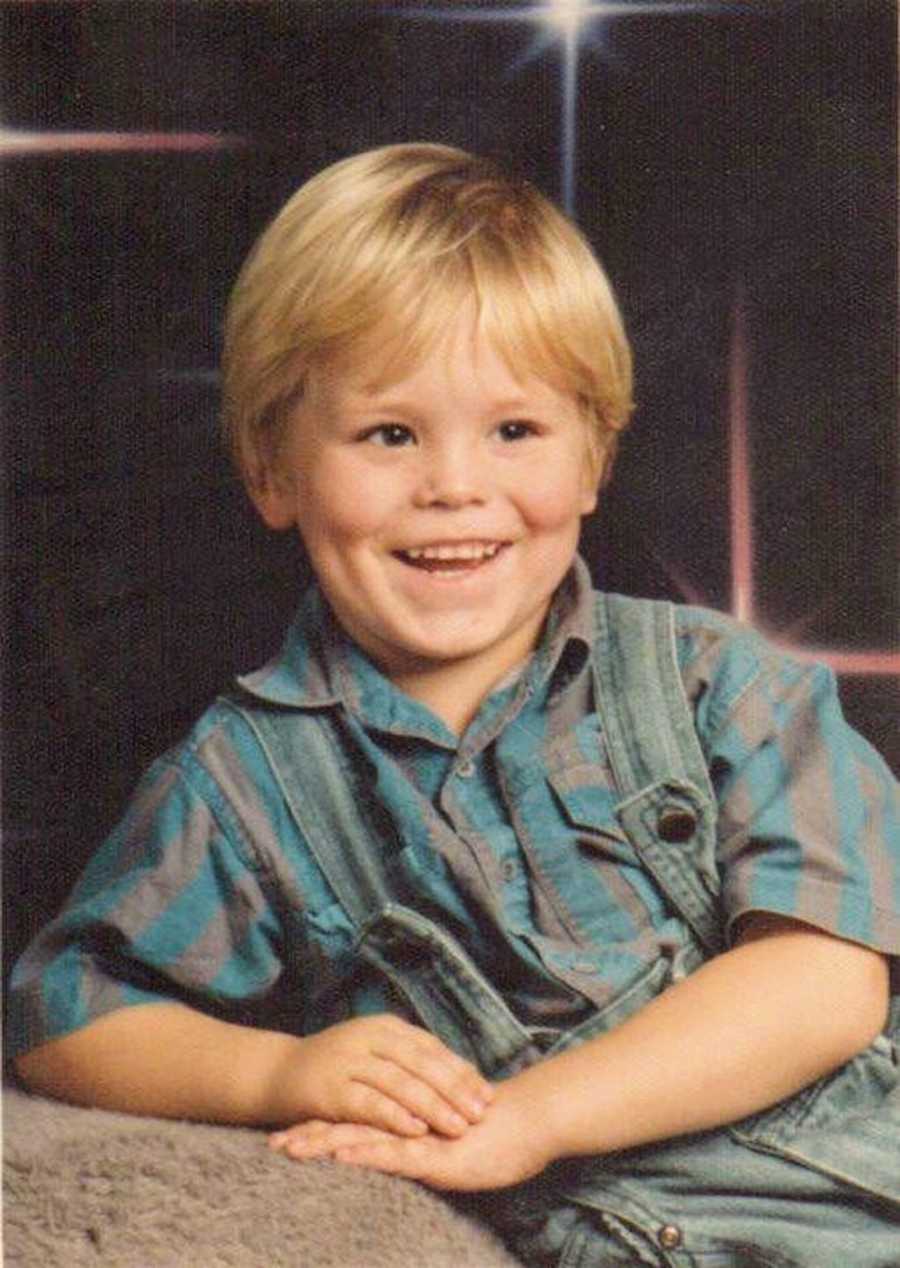 My parents divorced when I was 16 years old. Sometime around then I spent a week in a behavioral health center after threatening to kill myself because I had finally reached a breaking point with everything. On the same day that I did that, my father beat the crap out of my older brother and was arrested for it. It was a monumental moment in our family.
Somehow, I made it out of that childhood alive and left my home and family behind, having enlisted in the military when I was 18, almost 19. I wanted to get away from all of it; my family, my past, my whole life. The military was what I thought would be my fresh start. I didn't realize at the time that it doesn't go away if you don't deal with it.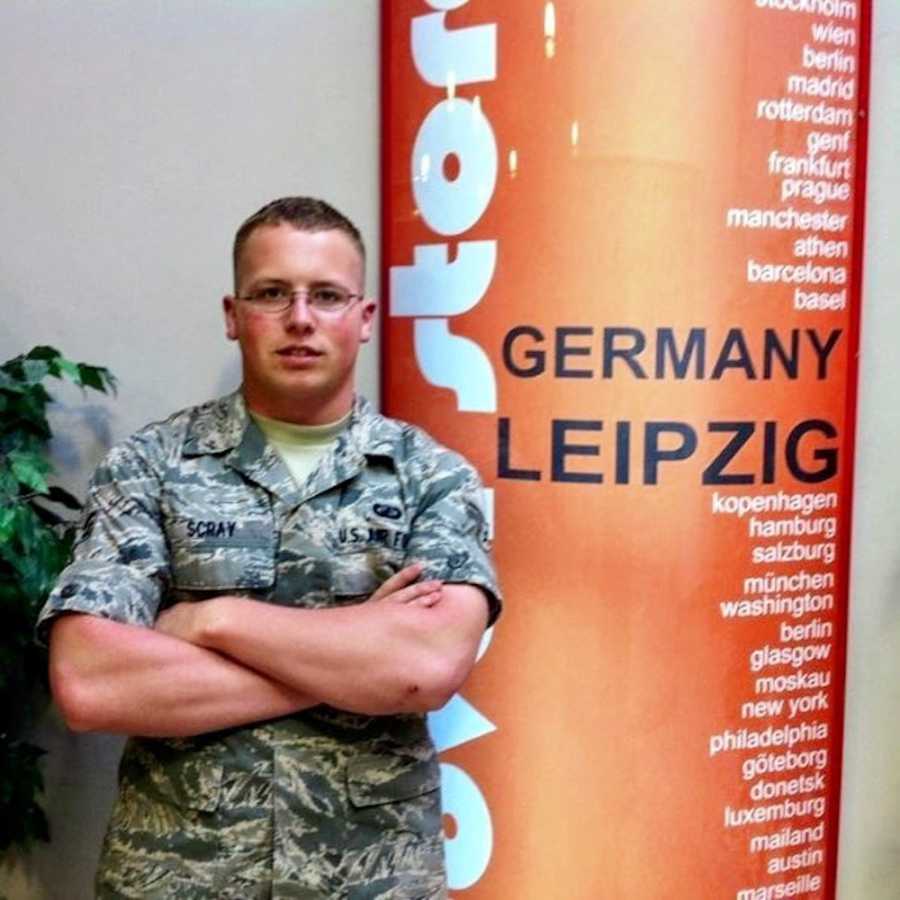 After my third year on active duty and my first deployment I went back to my new home in the Rocky Mountains feeling like everything was on the up for me. I tested for my next rank and made the cut on my first try. I met a beautiful woman that I knew I wanted to marry from the moment I first met her. Heck, I was so nervous I dropped my phone and broke it just before she showed up the baseball park for our date! And everything with my family was going rather decent. Life was good, so I thought.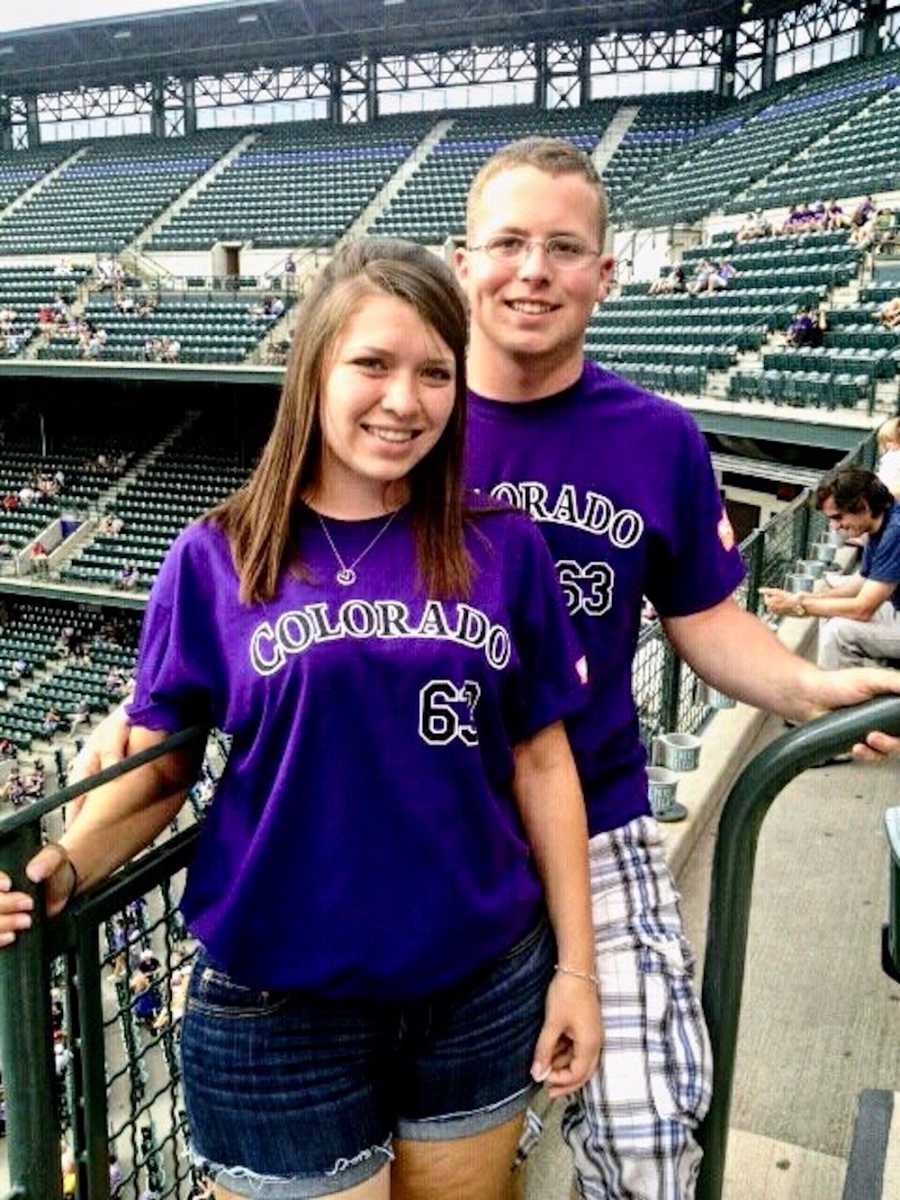 Again, that past you carry, the darkness inside of you, it doesn't go away no matter how much you ignore it. Couple that with some new PTSD you don't realize you have and it's like walking around with a bomb strapped to you and you don't when the timer will go off.
During the fall of that year I lost my grandfather. I didn't realize how that would destroy me inside. I didn't allow myself to grieve. I ended up making a bad choice in my military career and was facing UCMJ repercussions because of it.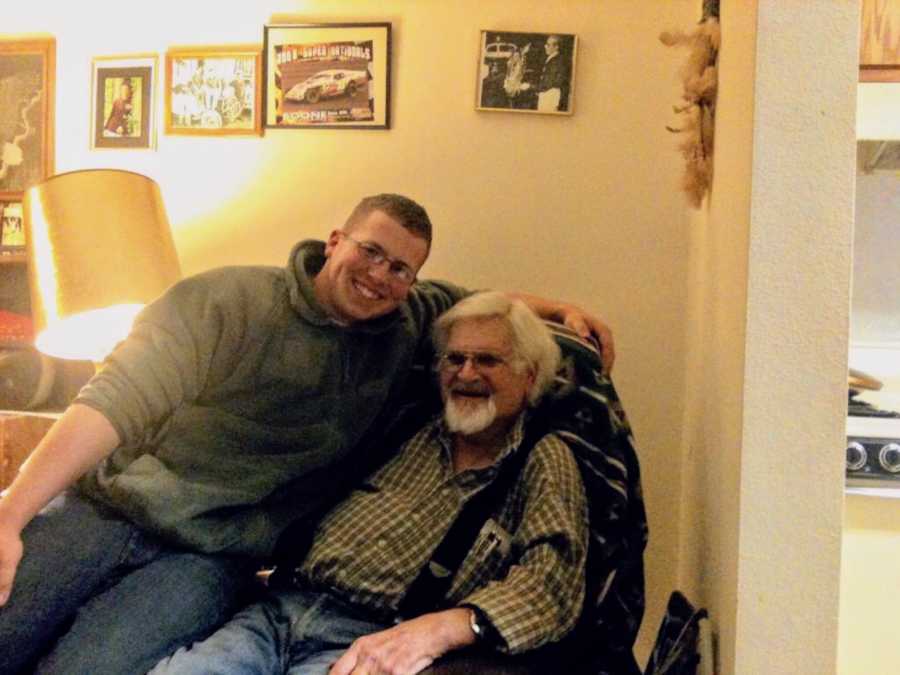 And then, after six months of dating, in which we had our ups and downs, and honestly, the downs were mostly from me, we found out she was pregnant. I was so damn nervous but so excited! I truly was in love with this woman, and I wanted to be a Dad, so it was a blessing for me. Her parents on the other hand, not so happy. I remember she called me after telling them, I asked to be there, but she refused, and she told me they told her that her life was ruined and that we had to get married.
So that's what we did, we went to get married that next Saturday in the DMV at the County Clerk Office. I ended up moving in with her at her parents and we started planning for what would happen if I got kicked out of the military, plus planning a wedding ceremony because her parents, despite their earlier reaction, did come around. Honestly, despite the differences they had with me, they truly loved their daughter and supported us both as much as they could. I would thank them if I could, but we don't really talk at all anymore.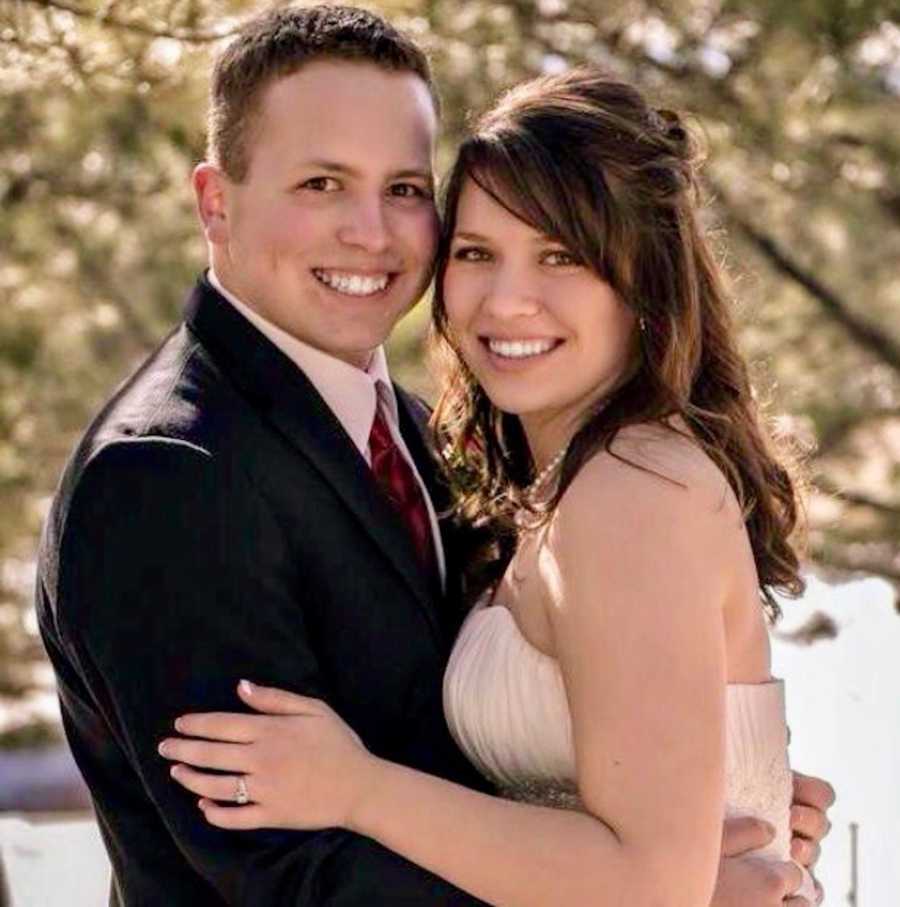 We had our wedding and we moved in to our own apartment, and just a few weeks later I was in the behavioral health center for the second time in my life. I had threatened to kill myself again. This time though, I knew why, and it wasn't that I wanted to die, I just needed help. I had been taking Adderall for ADD that the military doctors diagnosed me with, and the medication was making me feel trapped inside of my own mind. Emotions would be bottled up inside of me until the dam would break. My poor wife was the one taking it all. But somehow, she still was there for me. She is such an amazing person.
I ended up getting lucky and although I was dismissed from active duty, it was still an honorable discharge. A few months later our daughter was born. She was and still is the single most important person in my life, my favorite person, and my entire reason for wanting to exist! Her birth is the single biggest point in my life that changed who I am as a person. It unfortunately wasn't enough for me to grow up, at least not fast enough, and face my internal turmoil and become a better person before ruining my marriage, but without my daughter I wouldn't have found a reason to fight for who I am today.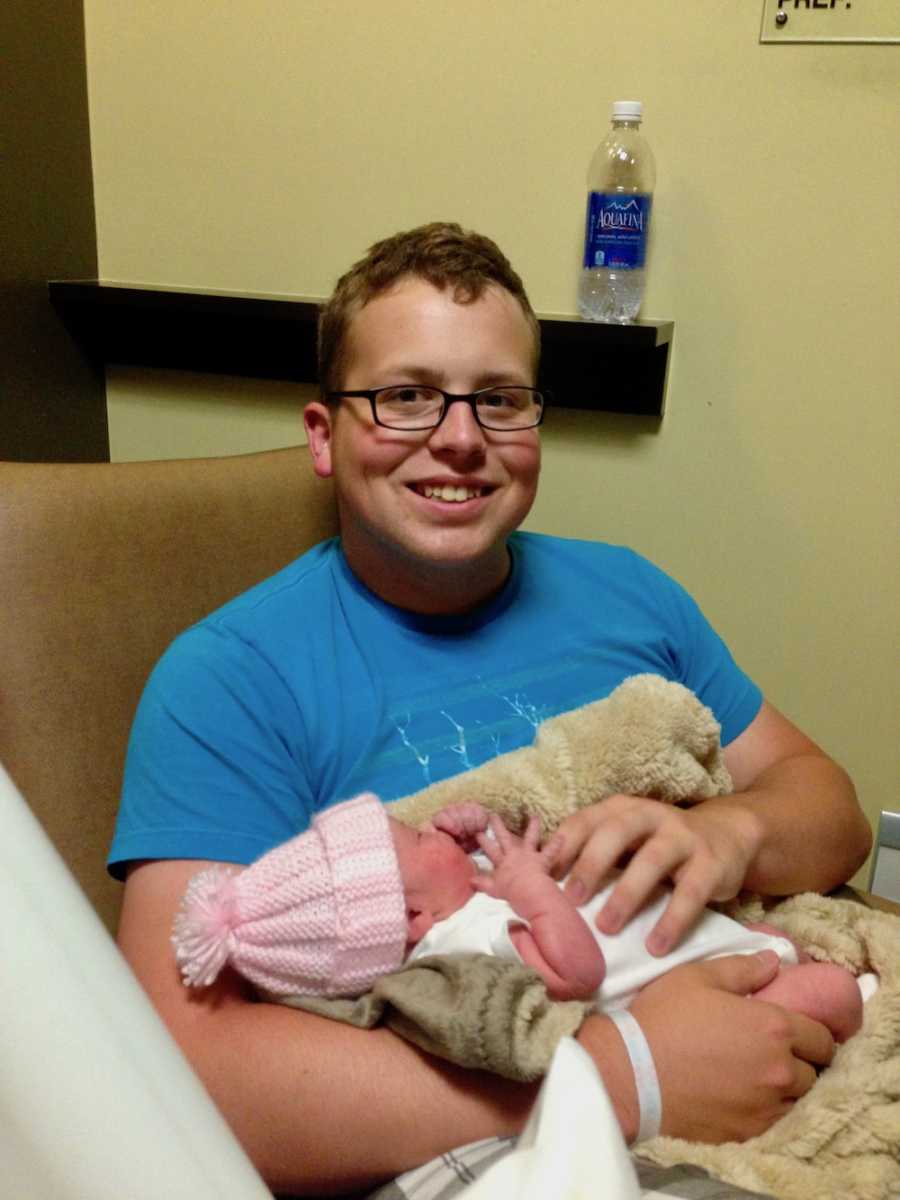 Flashing forward; we lived with my then in-laws for several months, we decided to move cross country for a fresh start when I received a job offer. We bought a house together and I felt like I was King. But I was just a man, struggling with depression, and I was a terrible husband. Being a father was always a strong point for me, it drove me as a person. As much as it has pained me to admit, I was abusive to my daughter's mother, the woman I loved. How could I do that? To this day I have no idea who I was back then, but I despise that person. I can only hope that she has truly accepted my apology and has forgiven me.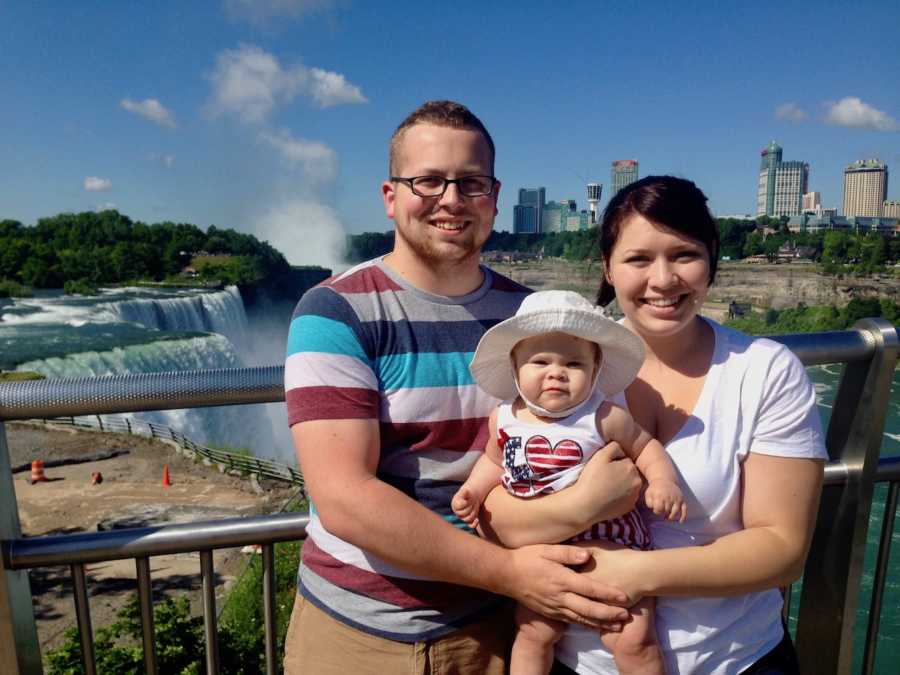 We left our new home, our house we owned, and my new job. We moved back to the Rockies to be closer to her family, I found a new job, and this is what would surmount to be my final chance on our marriage. I failed. As a husband, and as a man. I failed my wife. I failed myself. And yes, I failed our daughter. It was too late, my ex-wife checked out of our marriage and the counseling we had started only helped cement the fact that she needed to leave me before it got worse. Before I got worse.
She did leave me, three days before our second legal anniversary. The then me didn't feel this way, but the now me is extremely proud of my ex-wife, the mother of my daughter. She needed to leave me to save herself and our daughter, and I'm glad she did. I wouldn't be the person I am today if she hadn't had the courage to leave our marriage.
It's over four years later now. She is remarried, and they have a son together. He just learned to say my name recently. Our daughter goes back and forth between our homes, she has two dads now. We've brought her to a father daughter dance together.She is truly blessed. Her mom is blessed to have met such a great man just a few months after leaving me. The hell I put her through has taught her a lot about who she is as a person. That much is clear. We all have a nice co-parenting relationship. It wasn't always that way, but it is now. He is in the military, and I've already told them that when the time comes for him to PCS, and the family to move, I am committed to my daughter, I will be moving where they go.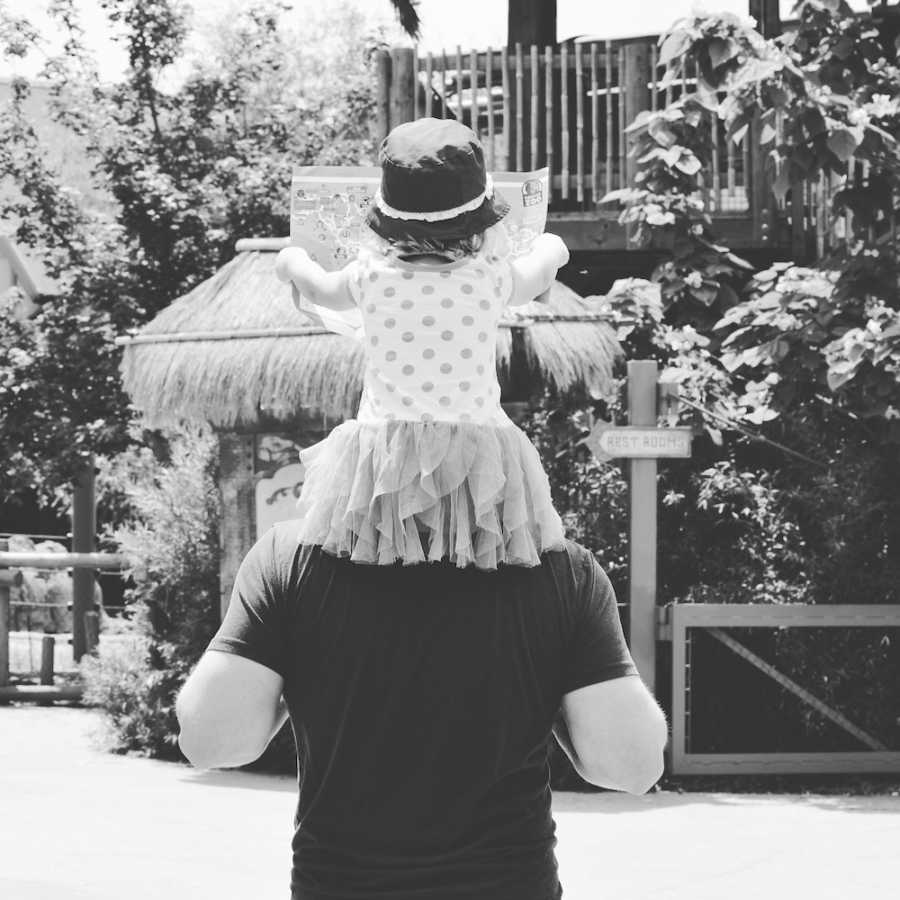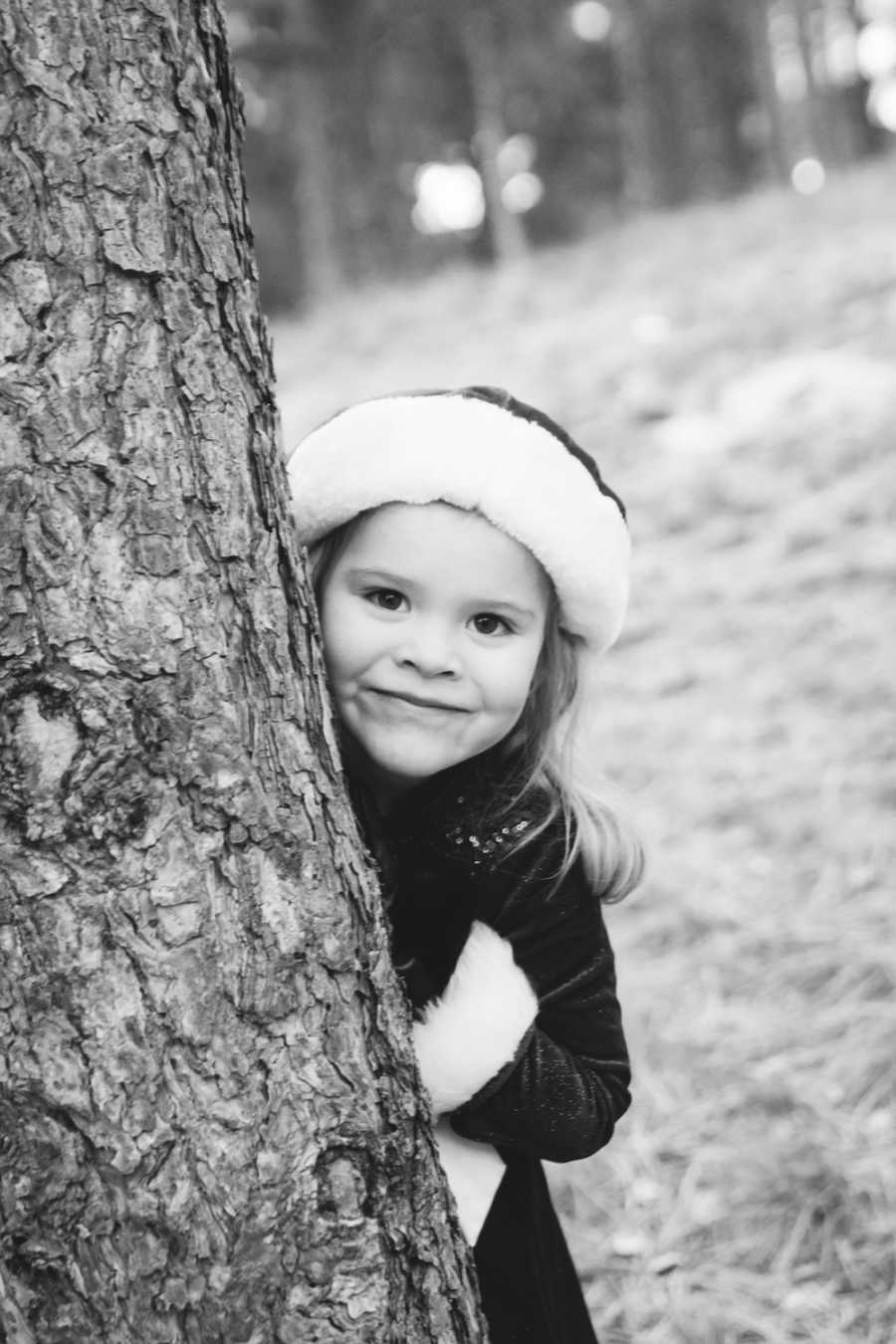 As for me? Well, that same counselor who we started marriage counseling with at the eve of our divorce, has been a cornerstone in my journey of opening my past, processing it all, healing, and becoming who I am today. I have left the other guy in the past. And today I am who I am wanting to be, and continue growing as a man, and especially as a father! I have dates on and off; but it hasn't felt right, I still have a lot of work to do on me, before I can allow another woman in to my life for good. For now, I am happy with me. But I am continuing my journey of self-actualization, accountability and personal growth. I cannot change my past. I have accepted what has happened. I own my past, and I write my future how I want to.
Abusive people rarely stop being abusive. It takes an intense amount of counseling, with a great counselor, and a lot of self-inflicted emotional pain as you come to face yourself and admit who you are. You must work hard to change who you are down to your very core of your soul. It's easy for people to say they've changed, especially abusers who are manipulative. But if they want to truly change and they put in the work, they can join a group of people that is less than 2%. A group that is abusers who have truly changed and stopped being abusers in the present and future.
So please, I share this. If you're in an abusive relationship; regardless of your gender or your partners gender, get help! Ask for help! And the abuse can be any form; physical, mental, emotional, verbal, or even sexual. It's extremely rare for an abuser to stop being an abuser. It's taken me nearly three years to do what I've done, and I've only been successful because I truly wanted to change. You can't help those who can't help themselves. So please don't get a false sense of hope that your abuser will stop just because I have changed. I wouldn't have changed if my ex-wife hadn't left me and if I hadn't nearly lost my daughter forever! So, if you're in an abusive relationship or know someone who is please get help. There are many agencies that can offer help! Google lists thousands of results if you search 'abuse help' and your location."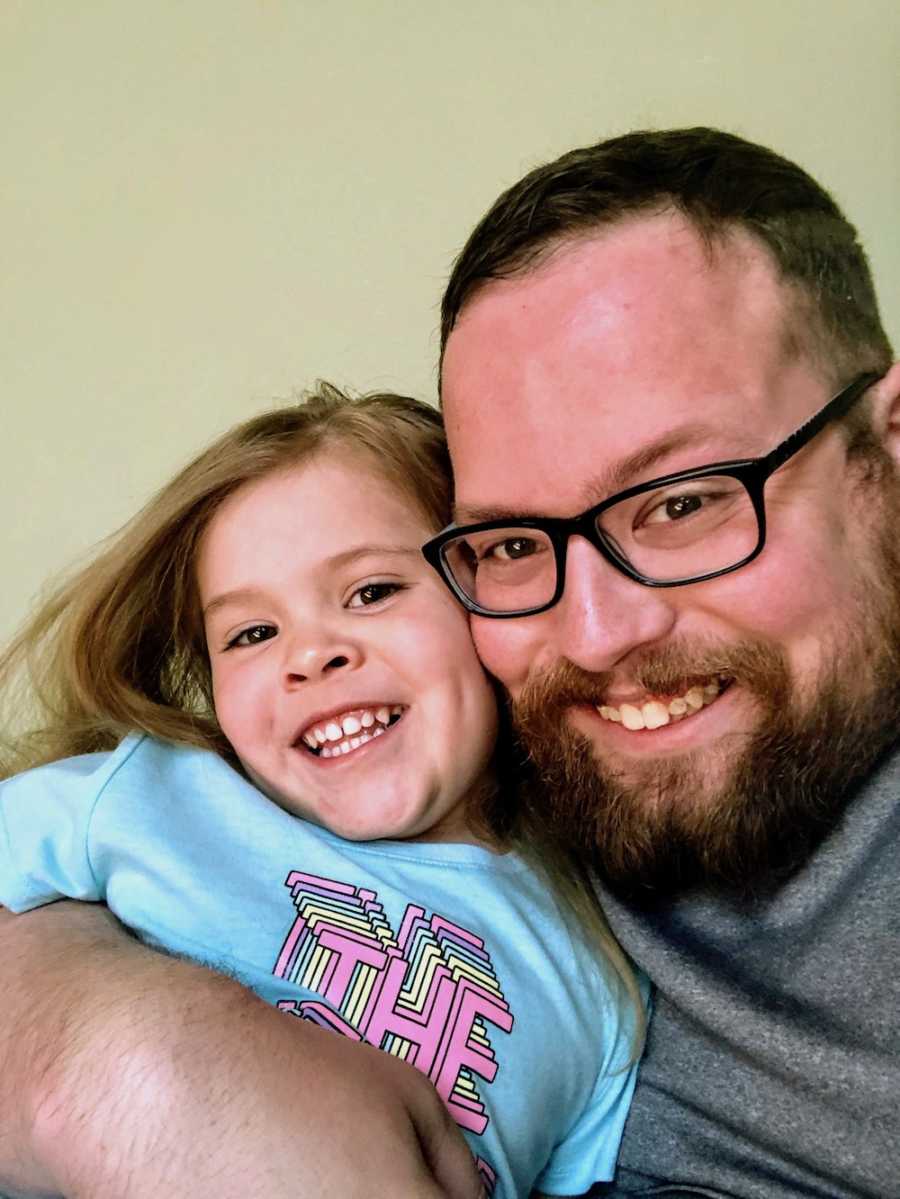 This story was submitted to Love What Matters by Ryan Scray, 28, of Colorado.  Do you have a similar experience? Submit your own story here, and be sure to subscribe to our free email newsletter for our best stories.
Do you know someone who could benefit from this story? SHARE this story on Facebook with your friends and family.