"It's October, the leaves are just starting to turn and pumpkin spice lattés are in full swing. I had no idea I was going to meet the guy I thought was the love of my life that day. I was doing pretty well for myself, had just booked a fashion show, was planning another music video for my YouTube channel, I was THRIVING! Every Wednesday I would go to my church's Young Adult Group. They mentioned having a workshop on setting healthy boundaries in friendships and relationships, and I was one of the first to sign up.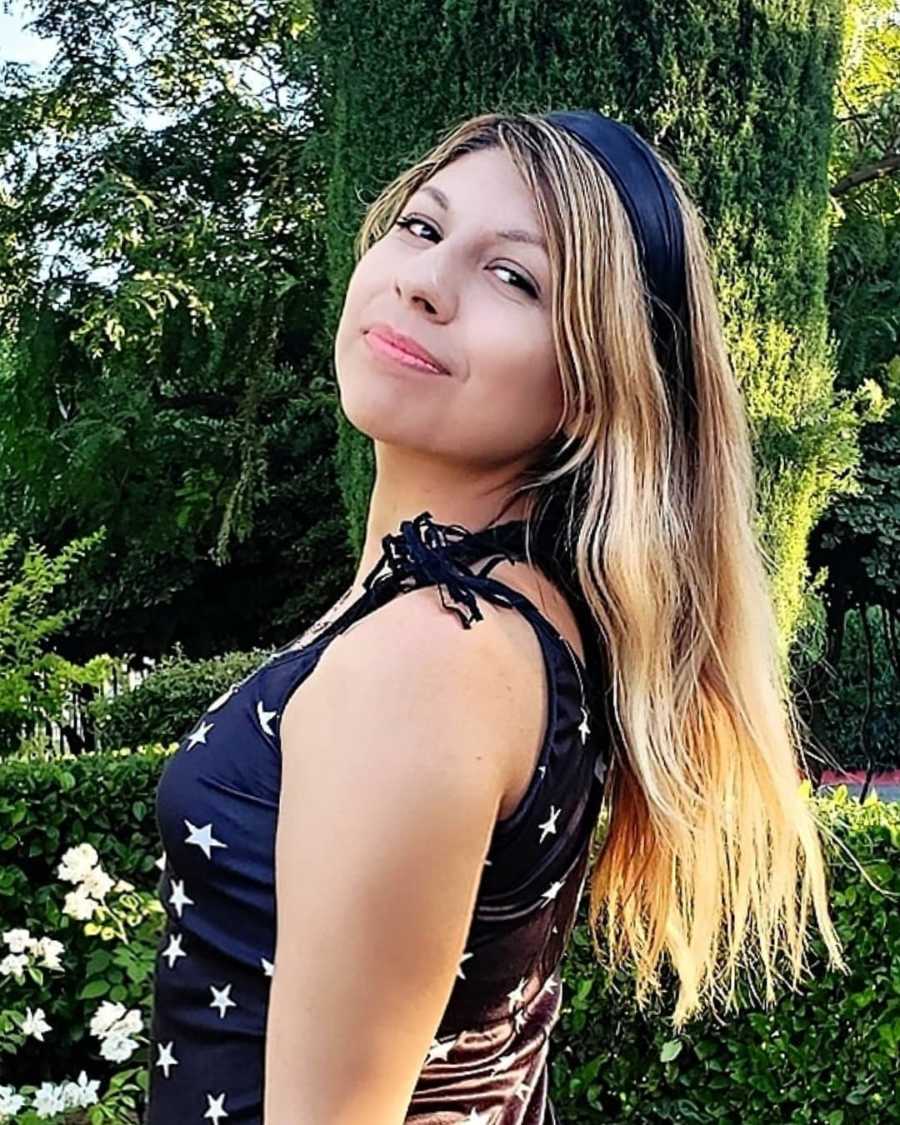 I met N that day. The first time we locked eyes it was magnetic. Something was there from the very start. I was crushing hard. We started hanging out during and dating only one week after. By the 29th of October, he was my boyfriend. We started out like all couples do, it felt so easy … I could be myself, HE understood… or so I thought.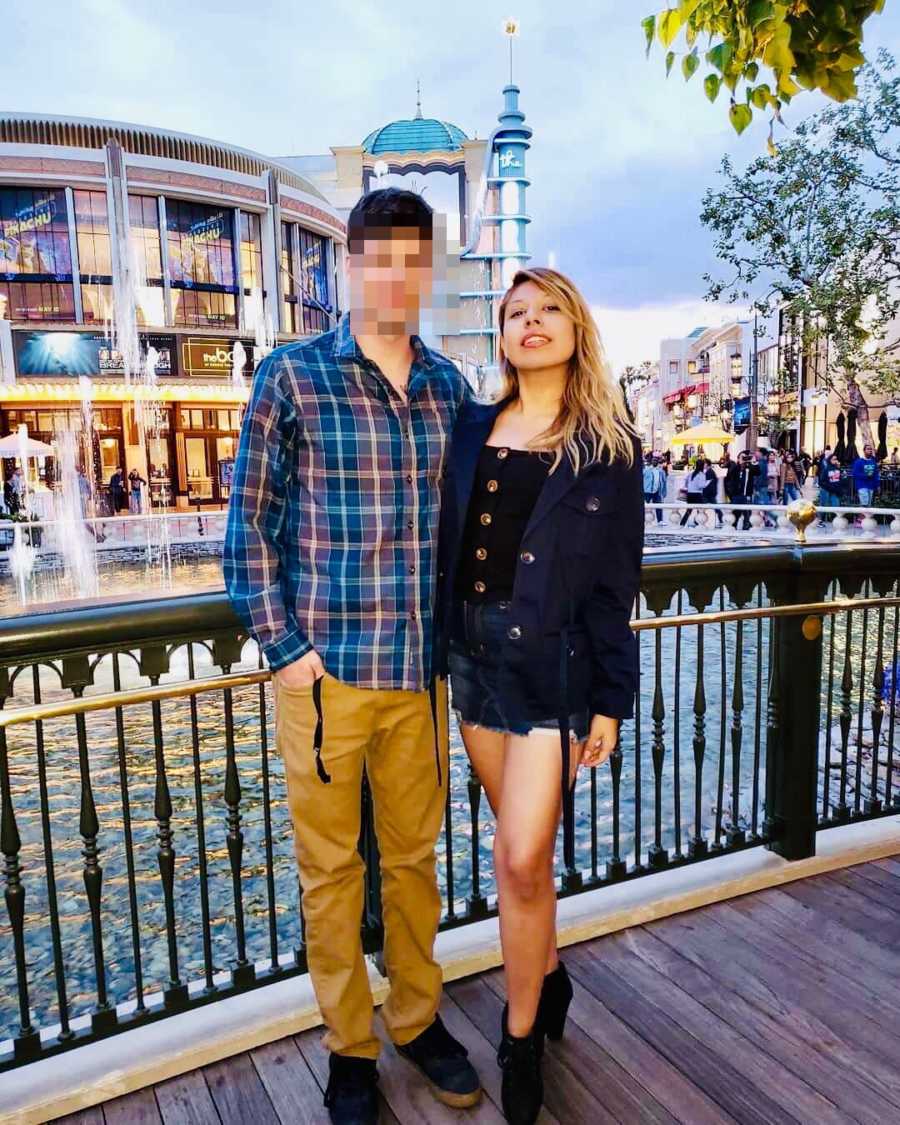 I should have seen red flag number 1 that night. He said he wanted to take me to Big Bear for an all-expenses paid trip. My little heart was excited: I had NEVER gone on a trip with a boyfriend before. Next, he bought me Ariana Grande tickets for my birthday that was about 6 months away, again I ignored it.
This guy knew how to give AMAZING gifts and boy did he give them (in the beginning). It was like every movie I'd ever watched on Disney Channel had become my life, those moments where the camera takes close ups of those long held out romantic moments, I had those.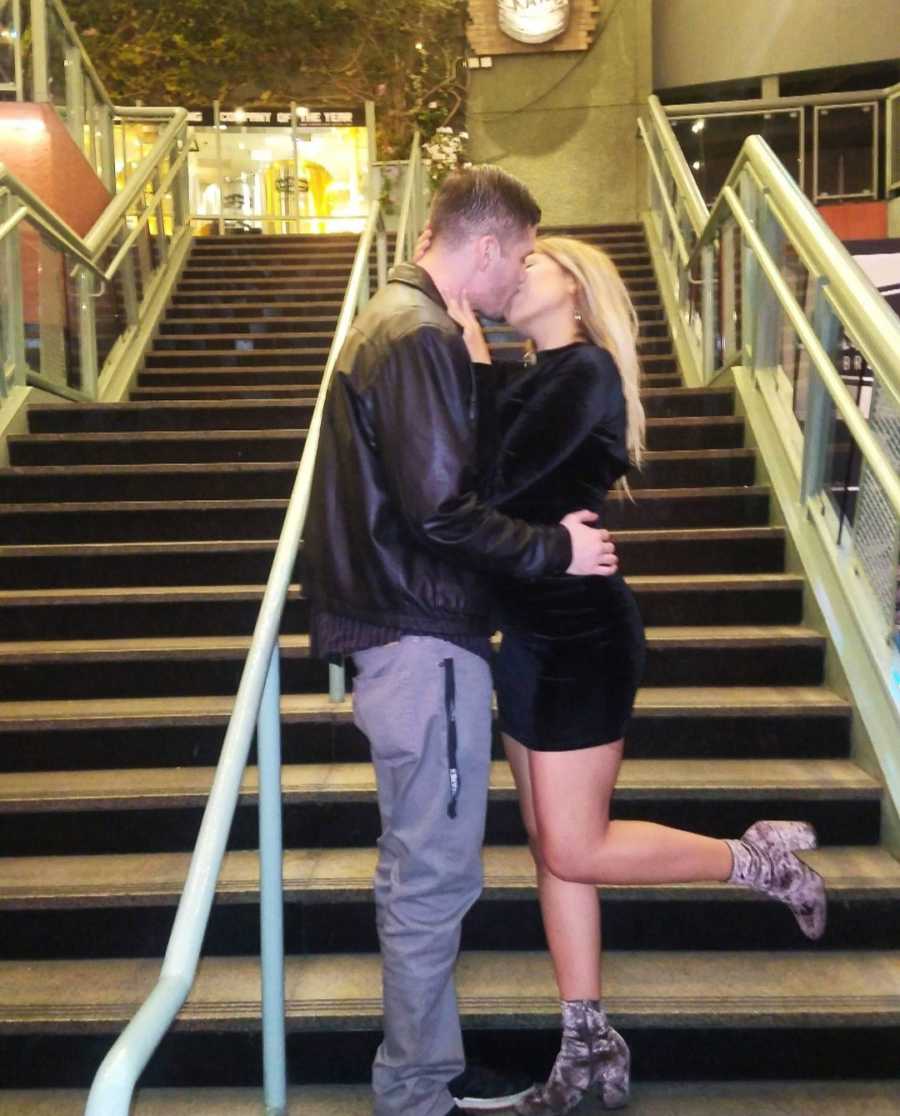 Fast forward to December, my second official music video shoot. I broke my 'no boyfriends in music videos' rule and gave him the spotlight. The next day we went to Big Bear, the activities, the resort lodge, it was all so amazing!
Then came the pressure for sex. I was a virgin at the time. We messed around a little and then he told me EVERYTHING I wanted to hear. My plans for my life? Same as his! My wants? Same! We were so 'perfect for each other.' He told me, 'I knew from the first moment I saw you that I wanted you.'
I got scared, and rightly so.
After that trip, we had fights all the time. The key thing to know about N is that he was an alcoholic. I had never been around someone who could promise me the world one day, and then tell me I was 'too good for him' or that 'he wasn't sure' the next.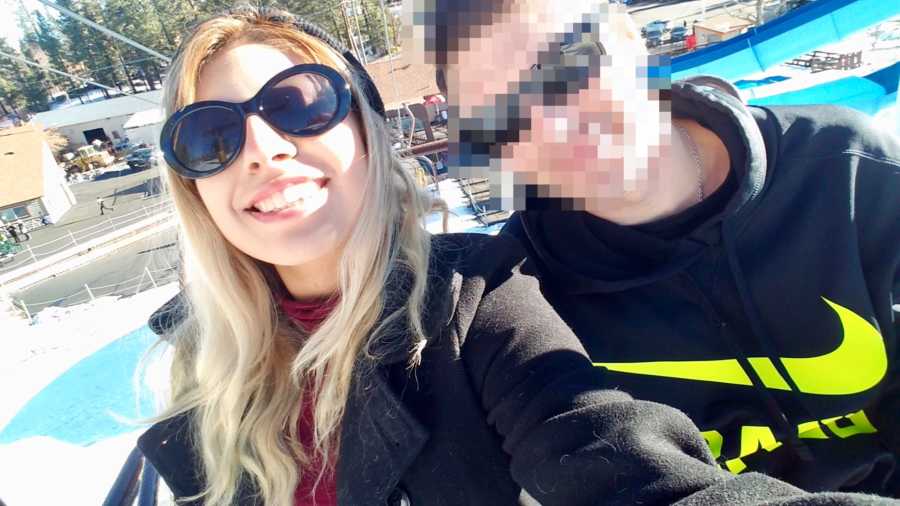 February, or as I like to call it, the month all hell broke loose. He would instigate fights just so he could take breaks from me. We had our first mini break up, or as he called it 'a break,' and then we both had to see each other on our church's retreat to (of all places) Big Bear. I fought hard to get him to pay attention to me. He pushed me away when I tried to kiss him … it broke my heart.
Then, the same night, at the group cabin he pulled me onto his lap on the couch. I had 'my N' back. I was so happy.
Valentines came and we spent it together. I said, 'I never stopped loving you. I'm still your baby?' He said, 'Yes, I'm so sorry.'
March was a rollercoaster as well. I felt like I was dating two different people, the N who was sweet and kind and made me want to do anything for him, take care of him and love him … to the N who was distant and seemed just fine while putting me through emotional turmoil.
I started having bad anxiety when his brother came out of jail … I was scared. We agreed that he would never be around me and that nights would be spent at my apartment.
He started more openly drinking around me and I became uncomfortable. He put on this perfect boyfriend act at church when we arrived each week as a couple, and then would make me feel horrible for wanting to spend time with him. If I ever had anything going on, he claimed he 'needed me' and I would drop everything to come to his rescue.
That same month, he took me engagement ring shopping. I felt so safe. I found my forever.
A couple weeks later, after a huge anxiety attack landed me in the hospital, he not only abandoned me and refused to see me, but he dumped me over the phone. Breakup number one.
I was in agony, I felt so broken and lost and alone. Who was this shell of a person I had become?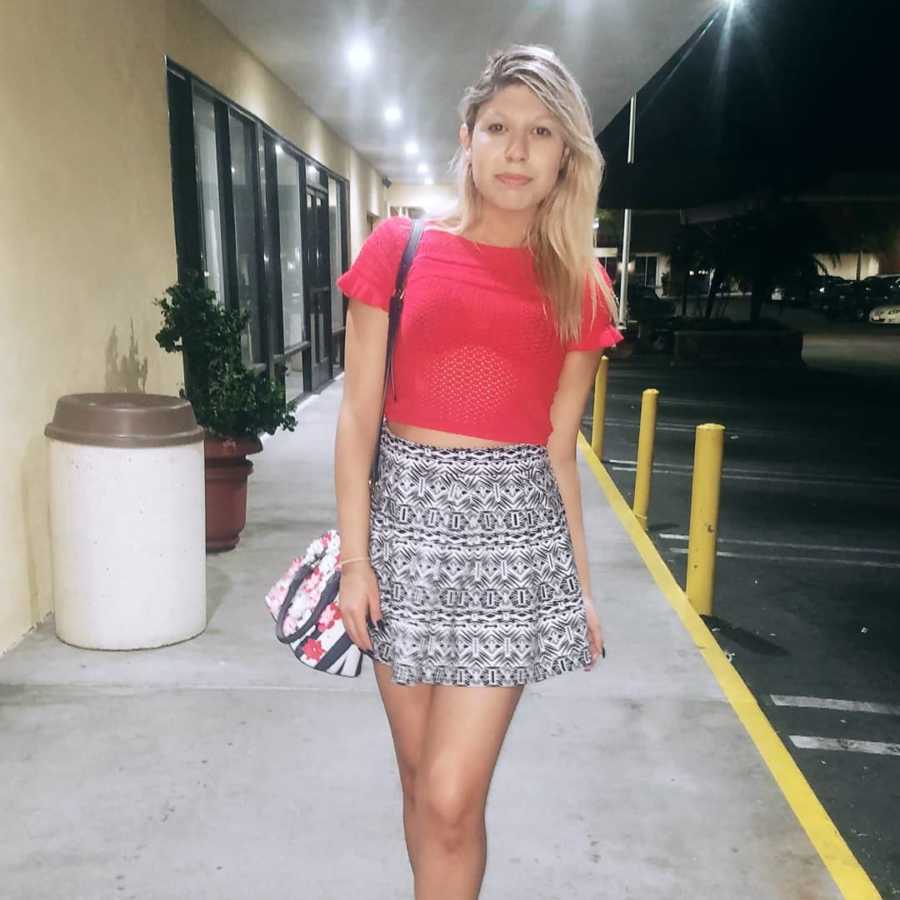 He initiated contact thereafter, begging for me back, making public posts about how wrong he had done me and how he had to live with it the rest of his life. I caved and texted him to ask, 'Do you really still love me?' He said yes. We started talking again and two days before my birthday, we were back together, even more intensely than before. He moved in, we planned our future together, he made me feel like the most beautiful and loved girl on the planet.
Then, two weeks later I was back to not being good enough. During this time he experienced a terrible loss. I did all I could to be there for him. I was his forever after all, I wanted to be there for better or worse. He called me his future wife. I was 'his rock' and he said, 'Nobody cares about me, you're the only reason I have to live.' I felt so scared for him. I knew that was codependency and I felt so awful.
In this time he became even more distant, started lying to me about his whereabouts. Then one night he got drunk and came to see me after my dance class. He threw a tantrum in Barnes and Noble, treated me horribly and embarrassed me in front of friends of mine who worked there. We got to my place and it was no better. It started with him telling me someone in his family didn't like something about me. I had dealt with emotional abuse in my childhood as well, so I had a very high tolerance and learned survival skills such as apologizing even when I wasn't wrong just to get him to stop.
I was trying to keep myself calm, and then he wanted sex.
'You don't love me if you don't do everything I want in bed,' he claimed.
He told me I 'didn't know how to do things right,' and then yelled at me. I cried.
'I can't be around you right now,' he said as he stormed out, pushing me away in the process.
I came after him, as always. I had been conditioned. He was drinking and smoking cigarettes in my parking lot. I stormed off and he came after me. We argued and I cried for hours and then we agreed to put it behind us and went to bed.
'Don't tell anyone what happened, even your family,' he told me.
He then told me to keep him accountable to not drink. He old me his own mother didn't believe in him, that I was the ONLY one who could help him change.
I was trying to save him from his inner demons, but in the process it destroyed my self-esteem and took away my usual spark. I was like an emotional skeleton of the happy Shaelyn I was before.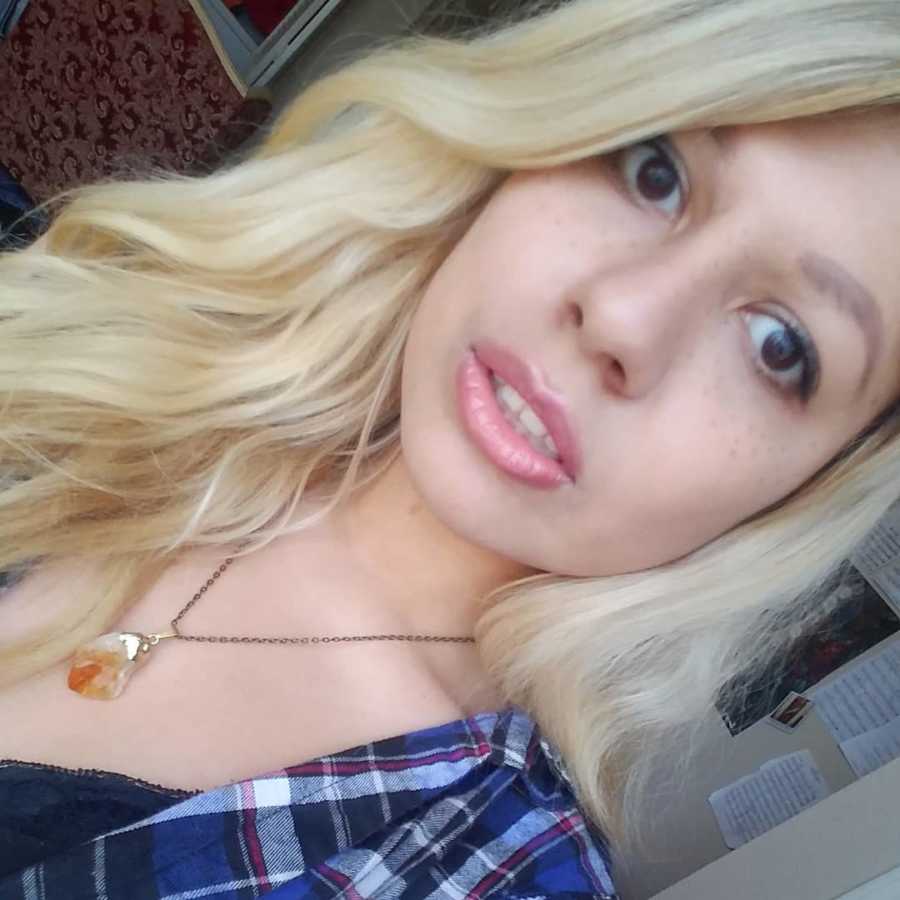 We fought every weekend and it just kept getting worse. He went to see my dance recital, got a quickie in, and I never saw him again.
He dumped me while drunk the next night, which was Father's Day. We had argued about him not wanting to be around me YET AGAIN right after my performance. He ignored me and then started incessantly calling and texting me. He was so up and down.
I blocked him on EVERYTHING while I stayed with a friend to keep my sanity. He stalked my apartment, left notes on my door, emailed me, created new twitter accounts, harassed me on Instagram in between begging to see me.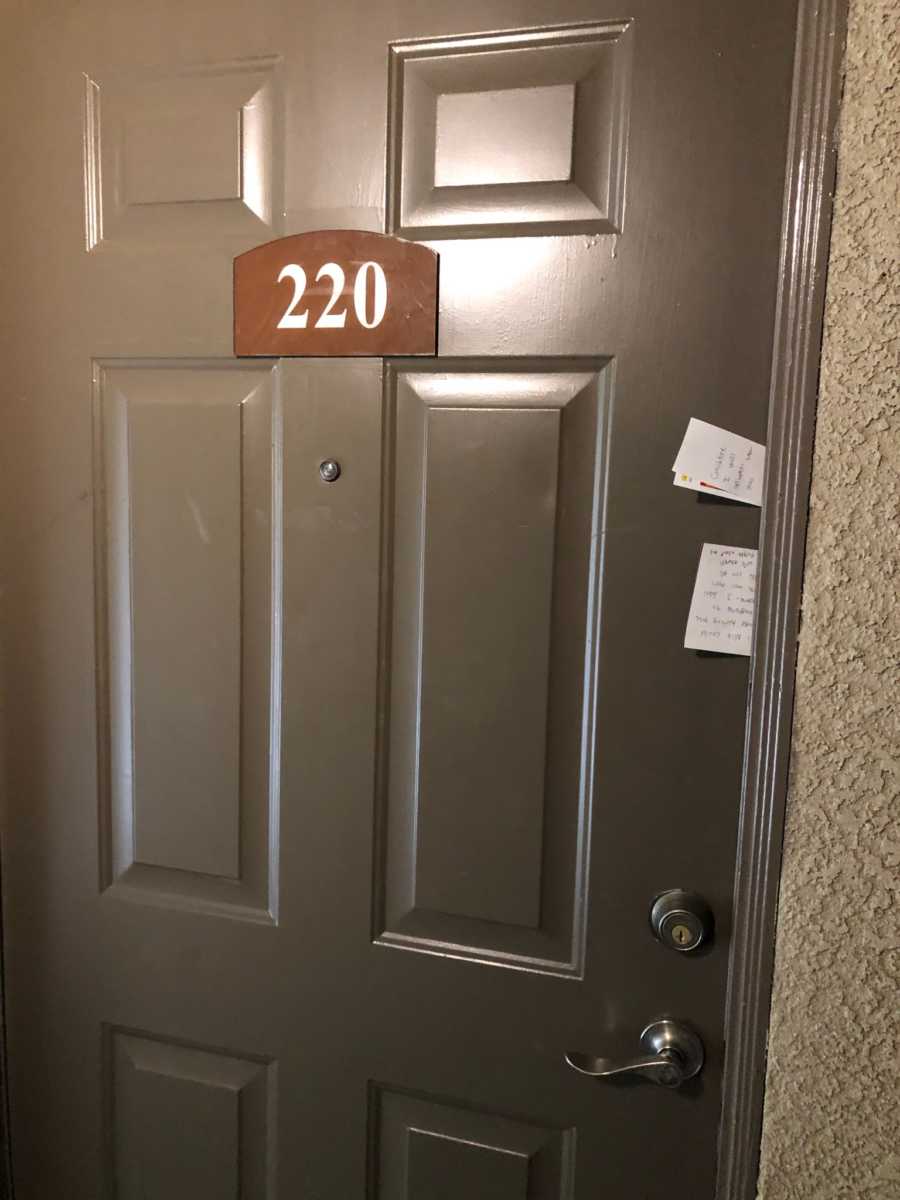 I wound up going to the hospital from all the stress. The hospital was hell … I was all alone this last time riding in an ambulance. I felt like I was just having a bad dream…that I would wake up and he would hold me.
My brain was on the fritz. It still is. I know now that I could have done nothing different to have made him treat me right all the time. Nobody deserves a part-time boyfriend. He was my best friend, the one I gave my heart and soul to, and he tormented me. I'm trying to pick up the pieces now.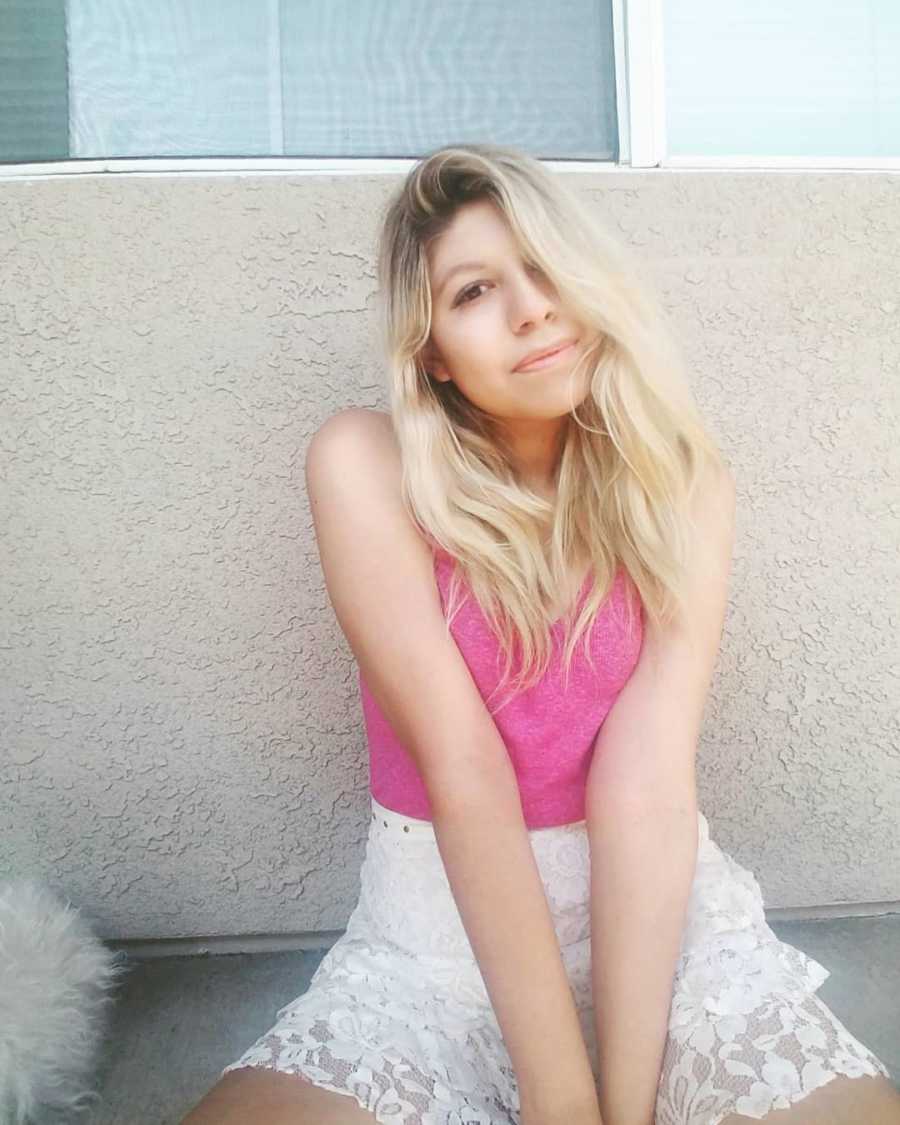 I hope that others can see my story and not fall for a covert narcissist the way I did. Now I know the narc cycle of abuse: lovebombing, devaluation, transition, discard, repeat or get out. I wish I could tell the old me to be more guarded, to ask important questions before jumping into this relationship, to stop banking so much on promises that were never kept, that I really do deserve love, but not the obsessive type of love I received for the last 8 months. I would tell the old Shaelyn that I miss her, and want to be her again."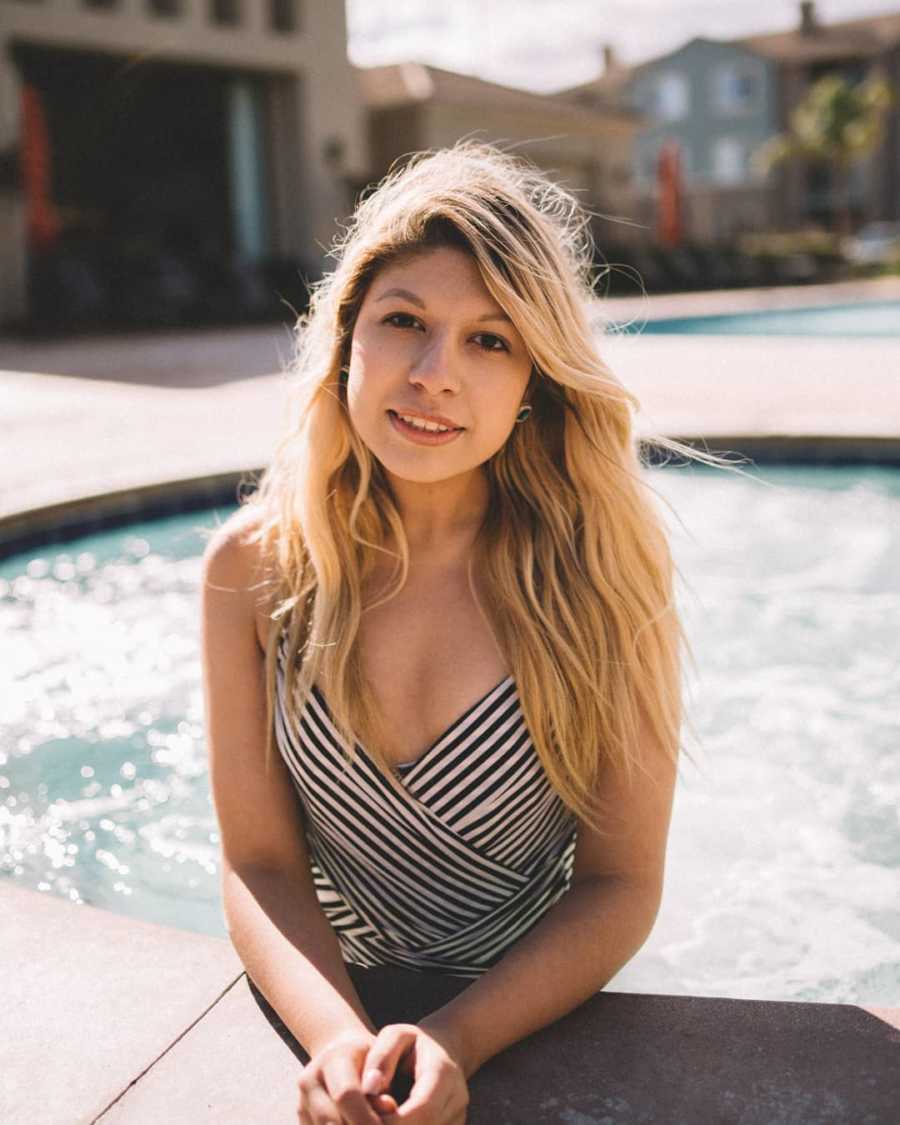 This story was submitted to Love What Matters by Shaelyn Avalon of Los Angeles, California. You can follow her journey on Instagram. Do you have a similar experience? We'd like to hear your important journey. Submit your own story here, and be sure to subscribe to our free email newsletter for our best stories.
Read more inspiring stories of women leaving emotionally abusive relationships:
'He proposed in a big, elaborate way in front of my family. I was terrified. I didn't know how or when, but I knew my life was over. I had to make my move.' Woman escapes after decade-long abuse
'She tried to warn me years before. 'You're crazy and a liar,' I told her. We had nothing in common but our abuser. Desperate and alone, I told her my story. I'll never forget what she did.'
Provide hope for someone struggling. SHARE this story on Facebook to let others know a community of support is available.