"From an early age, my mom explained to me that I was adopted. At the time, I obviously didn't understand what it truly meant to be adopted. So, I went through life knowing I was adopted, but had very little questions. It wasn't until the teen years that things started swirling in my head… ' Why was I adopted?' 'Was I not loved?' 'Am I not worthy?' 'Do I have siblings?' Not sure how to manage my thoughts, and because my adoption was closed, I just kind of bottled them up. I didn't want to hurt my mom by asking her these questions. After all, she WAS my mom and I loved her dearly… But I was still so curious.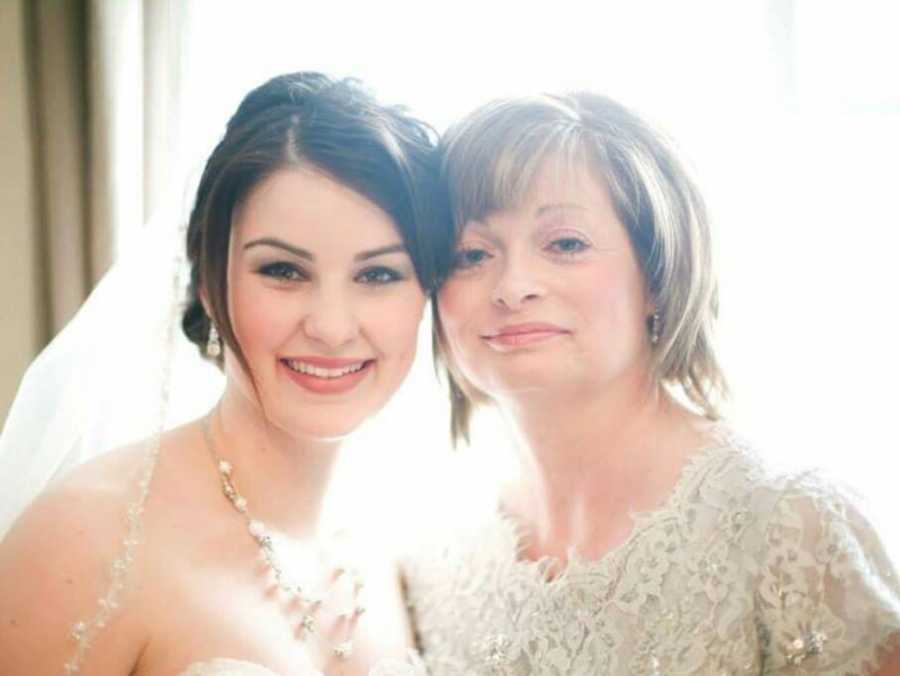 I found out that adoption files became open, and that made me a little bit more comfortable to peruse these questions I had. My mom and I had a few nights where we stayed up and talked. She shared with me what she knew and what she didn't. I remember looking at her in the eyes, with tears welling up. She knew this day would happen; she knew I would want to know. But I can't imagine how hard that reality still is for her.
Years passed and I found some answers. Some were satisfying and others were really disappointing. I guess I always imagined what it would be like, but never considered what the reality would be.
In June 2013, I got married to the love of my life. He knew my struggles and the constant feeling of being unworthy. It was always in the back of my mind, but I never really addressed it. We are strongly Christian and I always knew my worth was Found in Christ, but that constant void of never feeling wanted was always there.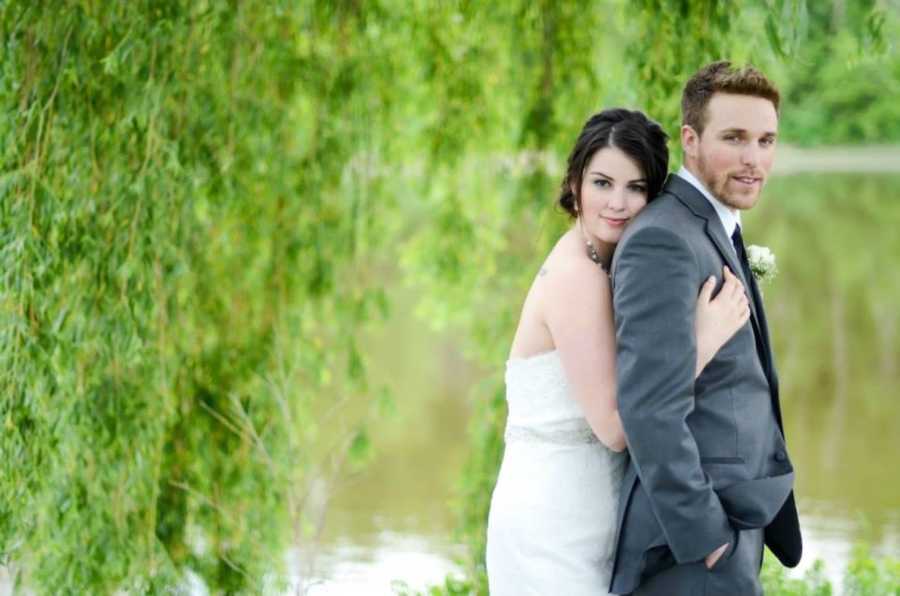 In Spring of 2016, after our first daughter was born. I had this aching desire to pursue finding some of my biological siblings. Not knowing how far I'd get, I took my search to social media and WOW. It went fast. I knew the name of my birth father, and their siblings' names. So, I posted on a local forum simply asking if anyone knew who these people were. I got FLOODED with messages. People knew exactly who I was talking about – and I froze.
Did I want this? Did I want to open an unknown can of worms? Do these people even know I exist!?
But me, being me – I continued on being inspector gadget. Within a few hours, I found Sarahlyn. I froze. We looked so much alike. Same eye shape, same smile, same ears – could this really be MY sister? It was something I desired for so long and my answer was a few Facebook clicks away. I talked to my husband and my mom. They gave me guidance, but ultimately it was my choice.
After hours of staring at a blank computer screen, typing and backspacing – I finally clicked send. The pit of my stomach felt so sick; I was so scared yet so excited. Would she accept me? Will she even respond? Within about a 1/2 hour, she responded.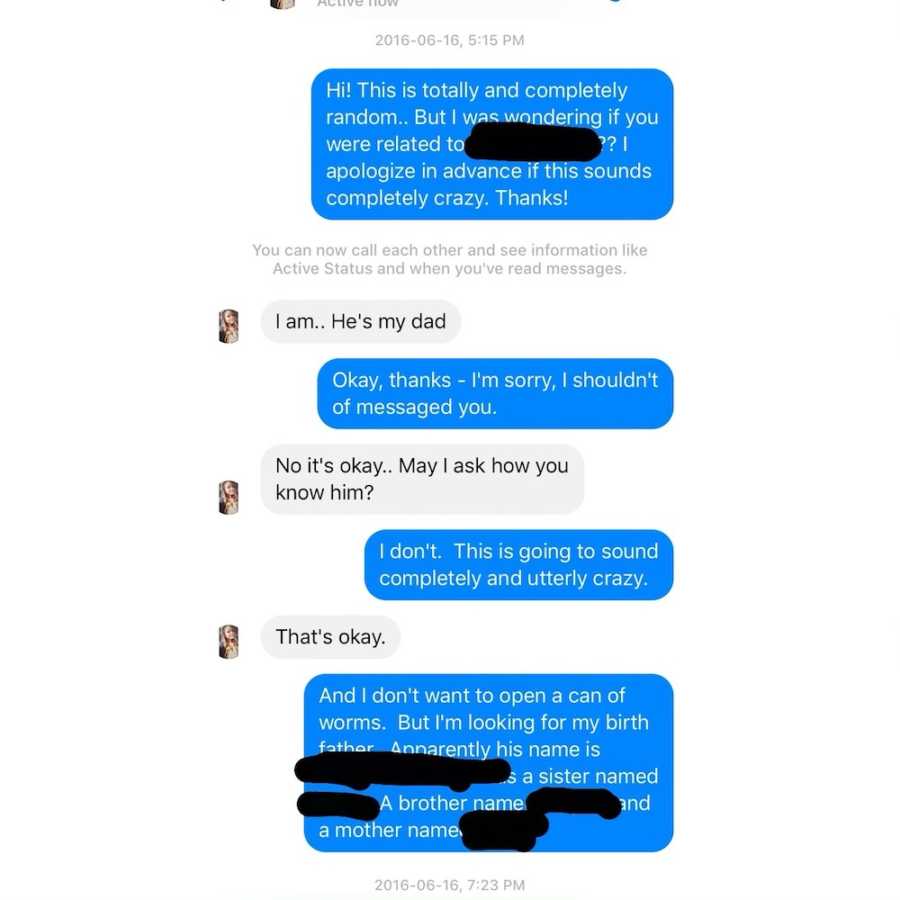 The next few hours we just talked. She asked questions, I asked questions. We were both in complete shock but still felt peace and excitement about finding out that we had a sister after 20 some years!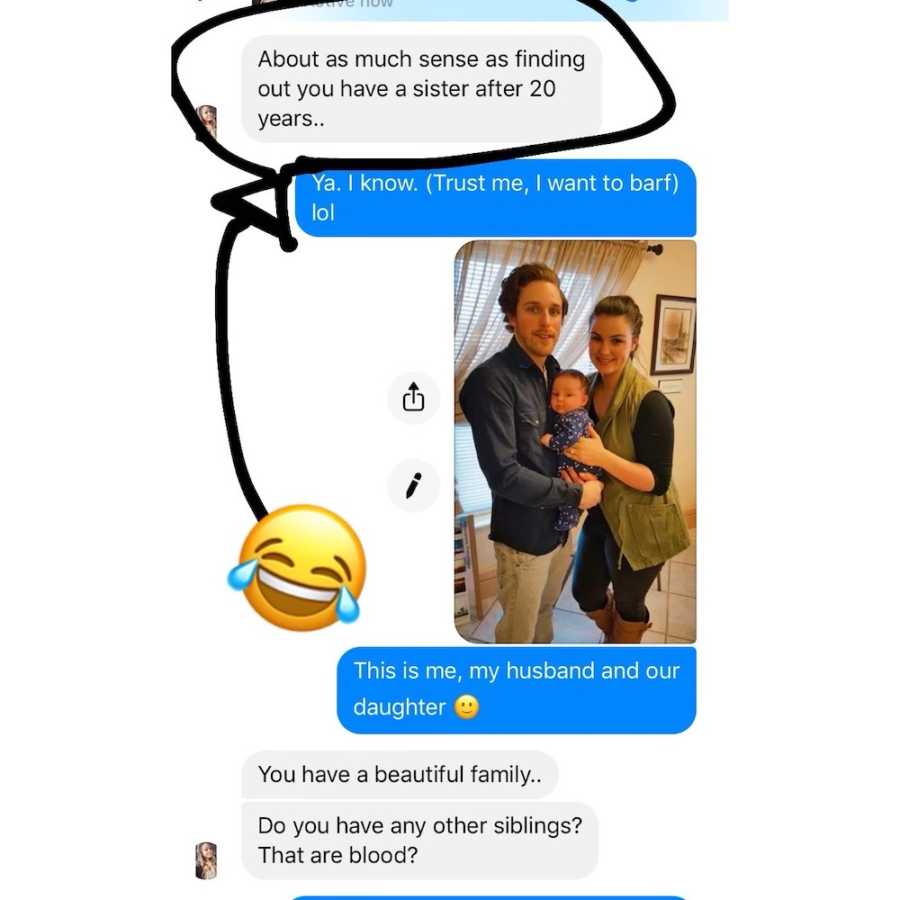 It's been 3 years now and we are still figuring out our relationship. We are being sensitive to those around us and figuring out the place in each other's lives. She is so loved by my family. In fact, she's 'auntie Sarah' to our girls. It's sad to think about the years we missed out on each other's lives, but we find so much excitement looking ahead.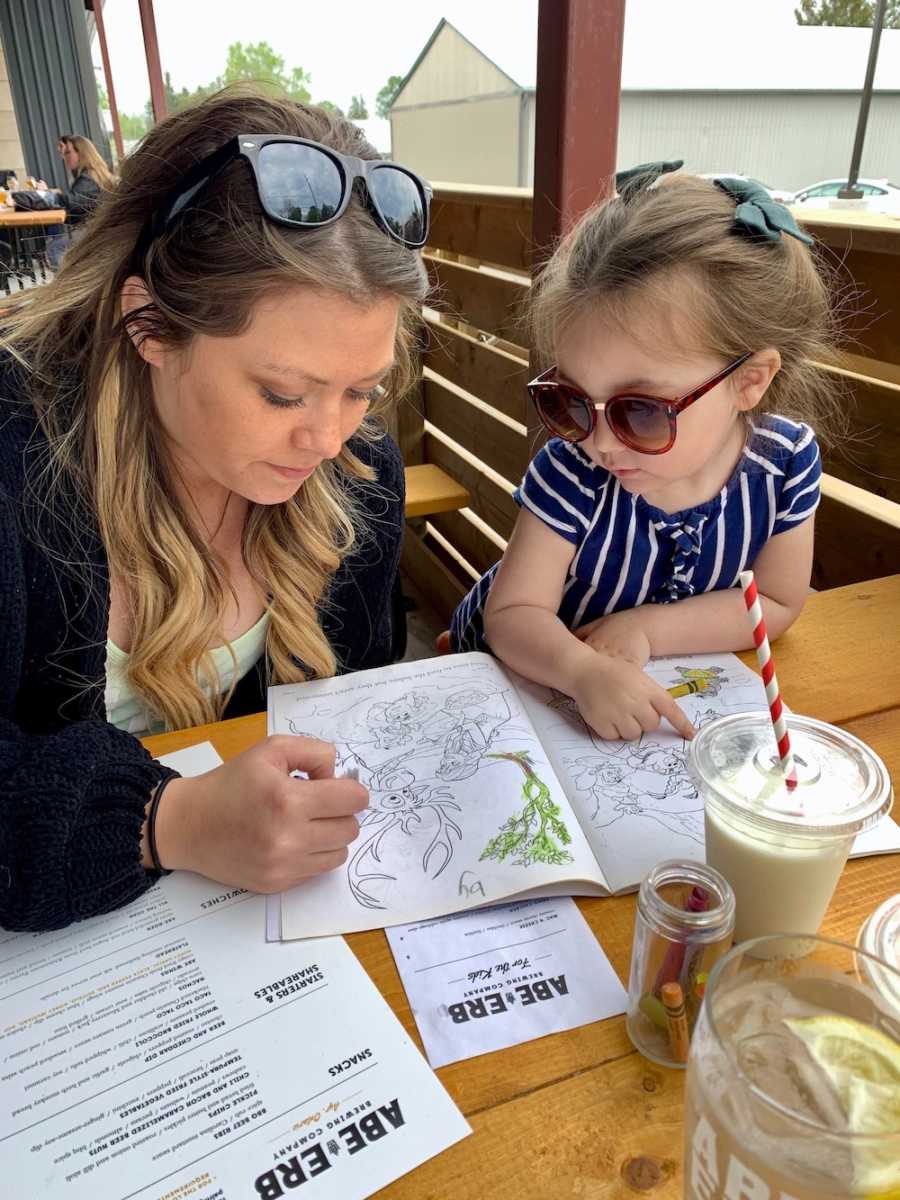 Adoption is beautiful. It can be messy and there are a lot of unknowns. But it's also the biggest blessing that anyone could give and receive. If you adopted, don't be afraid to ask questions. And if you have adopted a little one, don't be afraid to answer those questions. Be open, be transparent.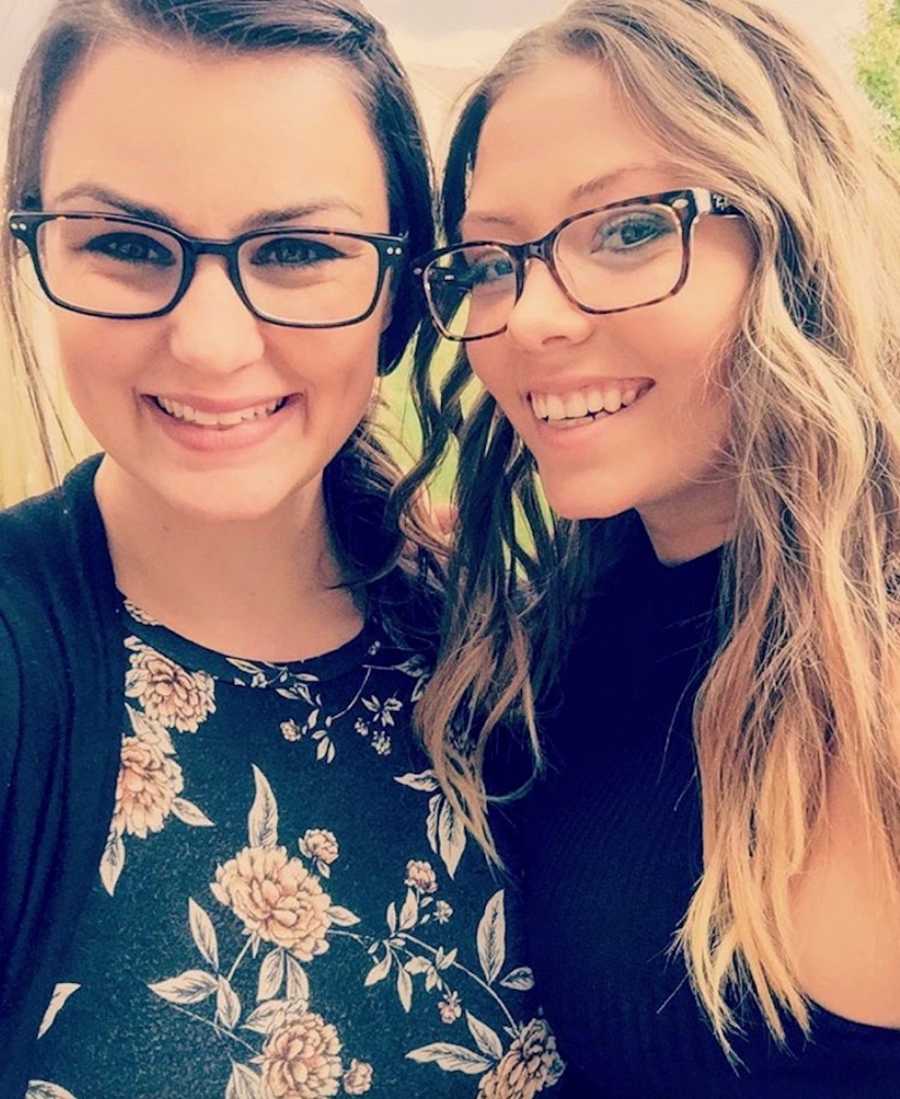 My mom is my best friend. Even though she couldn't bare kids on her own, God chose her to be my mom. And too that, I'm forever grateful. Jerimiah 29:11."
This story was submitted to Love What Matters by Chelsey Schwartzentruber of Ayr Ontario. You can follow her journey on Instagram here. Submit your own story here and be sure to subscribe to our free email newsletter for our best stories.
Read more stories like this: 
'How could I buy a house with a shared driveway next to a sister I didn't even know I had?!'
'I found out I was adopted at the age of 45 on April Fool's Day.'
Provide beauty and strength for others. SHARE this story on Facebook with your friends and family.