"On December 31, 2018, my husband Zach and I rang in the New Year with some good friends of ours. I remember sitting on their couch with them, all of their other New Year's party guests long gone, watching the remaining seconds of 2018 tick by on the TV. 10, 9, 8…as the number hit zero and we entered 2019, I kissed Zach, hugged our friends, and I wondered what 2019 had in store for us. Wondering about the promise of the upcoming year is pretty normal, but this specific New Year's was different for me. I was ending the year brokenhearted, discouraged, and scared. I knew 2019 was going to be a turning point year, I just didn't know if it would be a positive turning point or a negative one.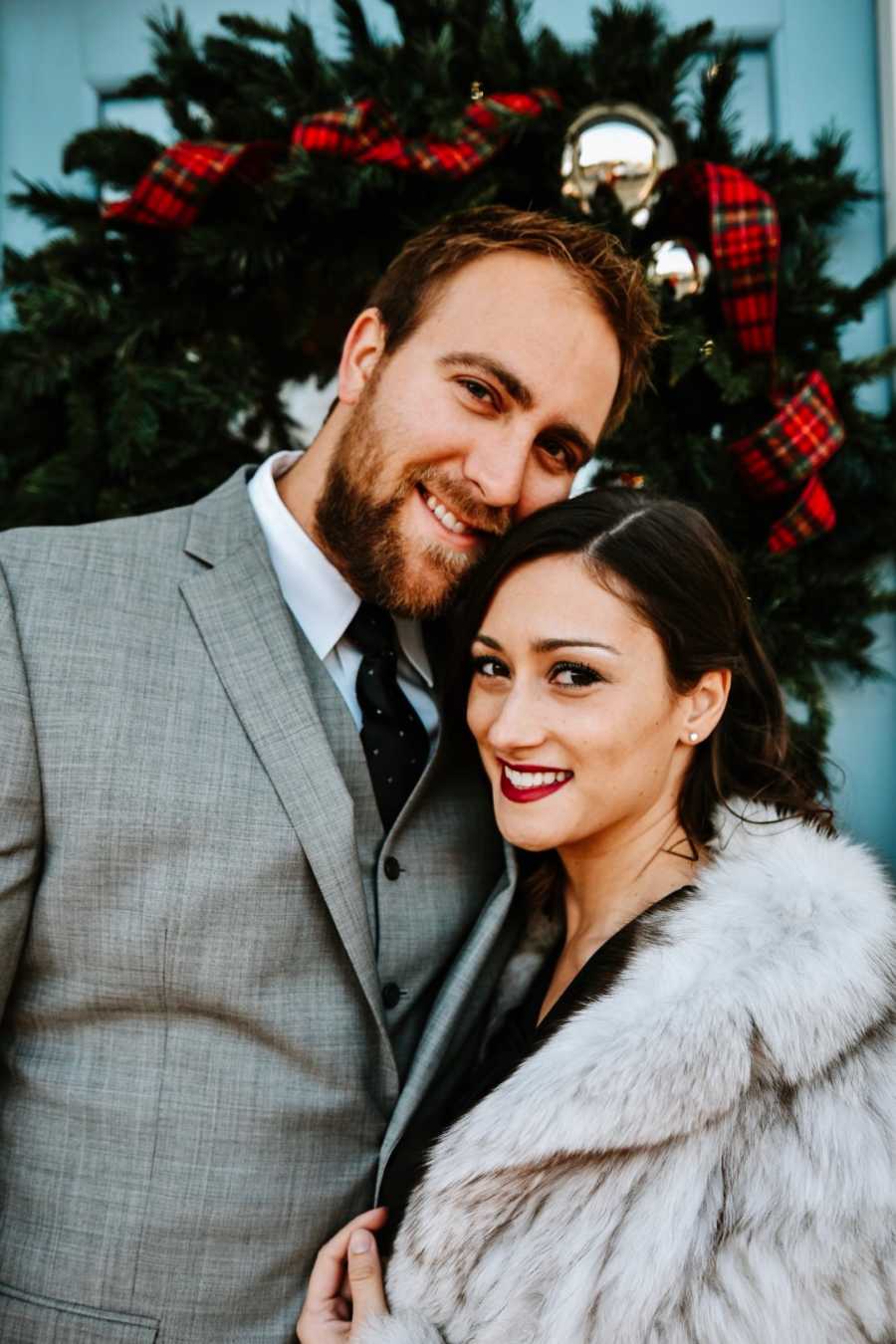 2018 was when we began trying to get pregnant. By the time the year ended we had a collection of negative pregnancy tests piling in my nightstand drawer and one heartbreaking miscarriage to show for our efforts. It had been a tough year on us emotionally; neither one of us had expected the pursuit of parenthood to be so challenging considering how willing we were to start a family. We had been so careful not to conceive the first two years of our marriage and now that we were ready for children it seemed unattainable and was very disheartening. We were doing everything in our power to conceive but nothing seemed to be working.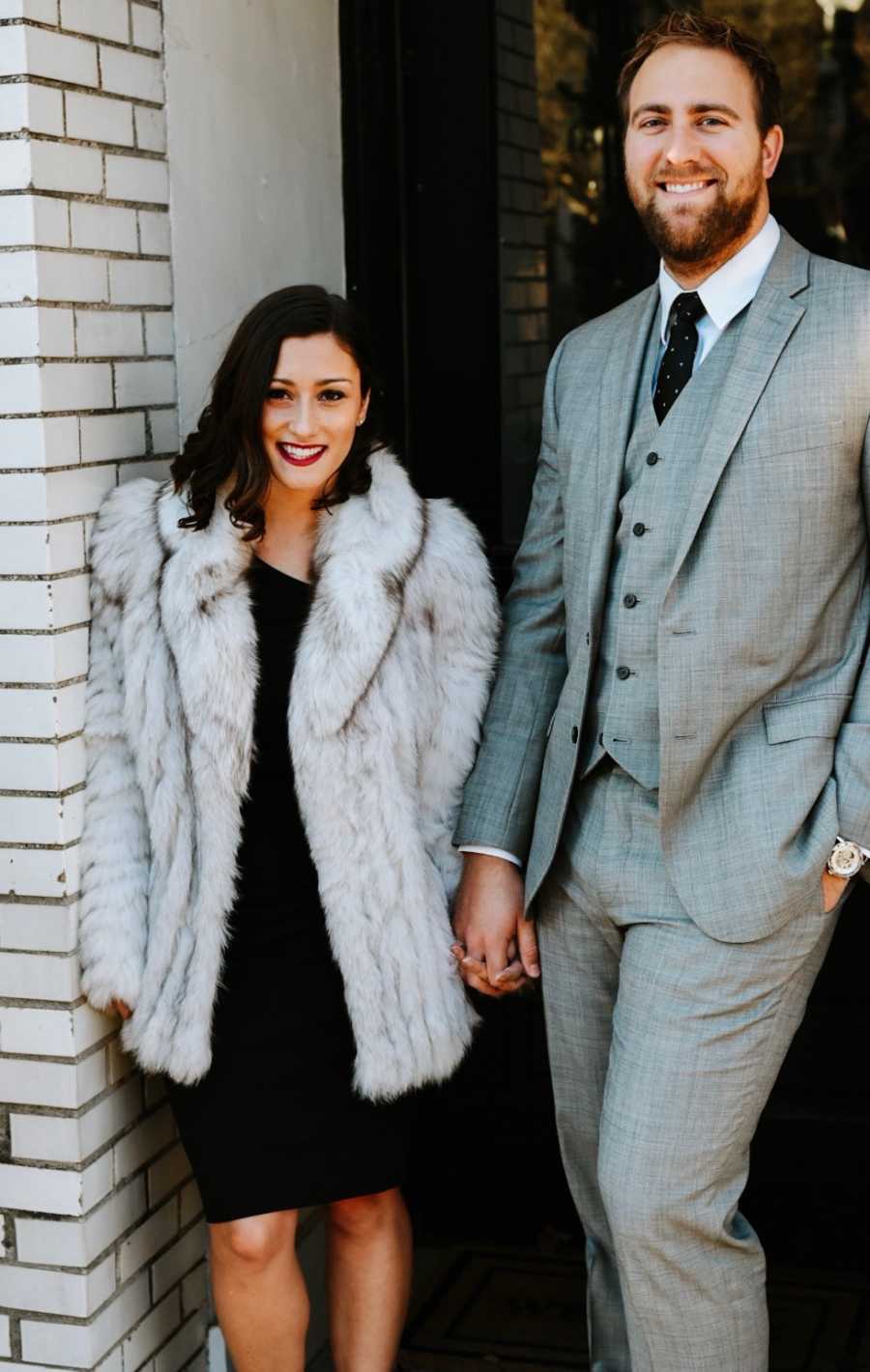 As we entered 2019 Zach and I sat down and had a discussion about the direction we wanted to go in regard to the growth of our family. We knew we wanted a biological child, but we also felt like we could make a good family for a child that needed one via adoption. We debated on which child should come first in our family, and we laugh now when we think back on this plan. It is so amusing to think about how much control we thought we had over the situation and birth order!
During our discussion we decided to pursue adoption earlier than we had planned. We had attended an adoption seminar in the spring of 2018 and had learned that on average it takes about a year and a half to complete a domestic infant adoption. We thought it would be best to start it as soon as possible factoring in that a year and a half would go by before we actually became parents. By early January we kickstarted the paperwork 'chapter' of the adoption journey; we were off!
As we chipped away at the paperwork we never stopped trying for a biological child. We didn't have the highest hopes that we would conceive but we didn't want to abandon the idea altogether, either. Having an adoption to focus on took my attention away from obsessively checking my fertility and conception apps and redirected it towards the promise of becoming a mother through adoption. I began to just breathe and trust in God's plan even though I didn't know what it consisted of. As much of a negative stigma that adoption paperwork has, it gave me a healthy outlet to focus my attention and energy on.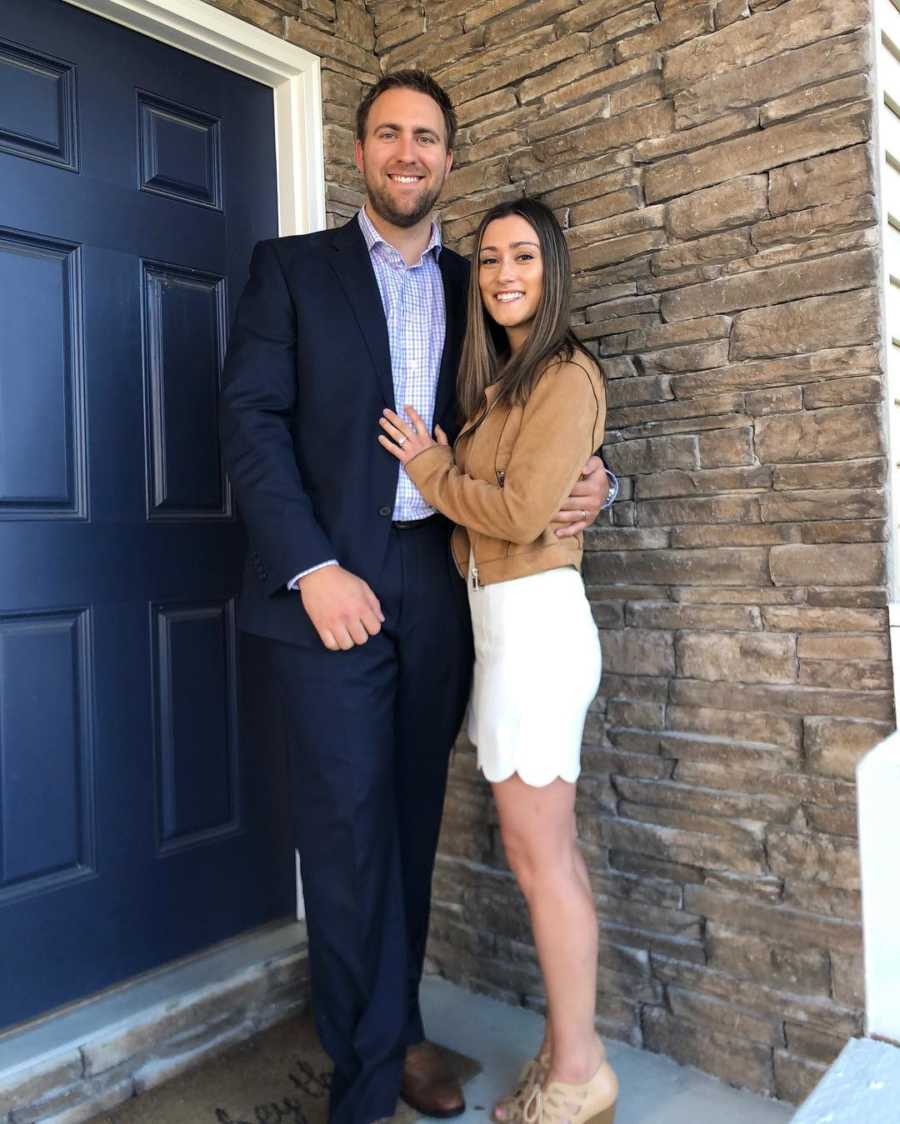 In late March we finished our paperwork; we were now active! This meant that we were actively receiving cases to consider. It was an interesting time because we knew that every 'no' we received from a case we had presented on was actually a 'not yet' and that the decision the birth mom made was the right one for her and her child, even if it felt disappointing to us. It was conflicting and felt foreign, but that's what adoption is. It is sadness and beauty and redemption and heartbreak and loss and hope and love and trauma all tied together in a messy, complicated bow. We see and understand the complexity of adoption more and more every day, but being an active adoptive-hopeful couple was the first time we got a glimpse of the reality of it.
Around the same time that we went active, something else happened that truly blew us away…we took a positive pregnancy test! We had only seen a positive pregnancy test one other time, and it was our pregnancy that ended in a miscarriage the last week of September 2018. When we saw our second positive pregnancy test in March we were amazed but also hesitant to lean all the way into the excitement of it. We had lost our other baby at 9 weeks and we didn't want to get our hopes up. We kissed, hugged, took a couple pictures of the positive test, and then moved forward feeling guarded and not too hopeful.
'Let's not get our hopes up too high,' I remember telling Zach after letting the shock of the positive pregnancy test settle in. He nodded in agreement.
As the weeks progressed and our pregnancy continued to remain healthy, we realized that the narrative of our story had changed. During the time that we made our adoption profile book we were unsure of our ability to carry a child to full-term and we were upfront about it, but now we had a baby growing in my belly and all signs pointed towards a healthy pregnancy. We began writing the birth mothers letters explaining the change in our situation, and on May 21st I received a very unexpected phone call.
'Jeanette, do you want to be a mother?' I remember being asked excitedly by an adoption professional. I realized what was about to happen and halted the conversation.
'Wait!' I felt like I shouted. 'Can I three-way Zach onto this call?' I quickly dialed him in and told the professional to continue. She laughed and explained that one of the birth mothers we sent our profile book and letter to chose us as the family to place her unborn son with. Zach, having received this call during his work hours, was completely in shock. I had not prepped him for the call I was looping him into. After a few questions and clarifications, we jubilantly said yes! What we thought would take about a year and a half ended up happening in six quick months. We were going to become parents, again!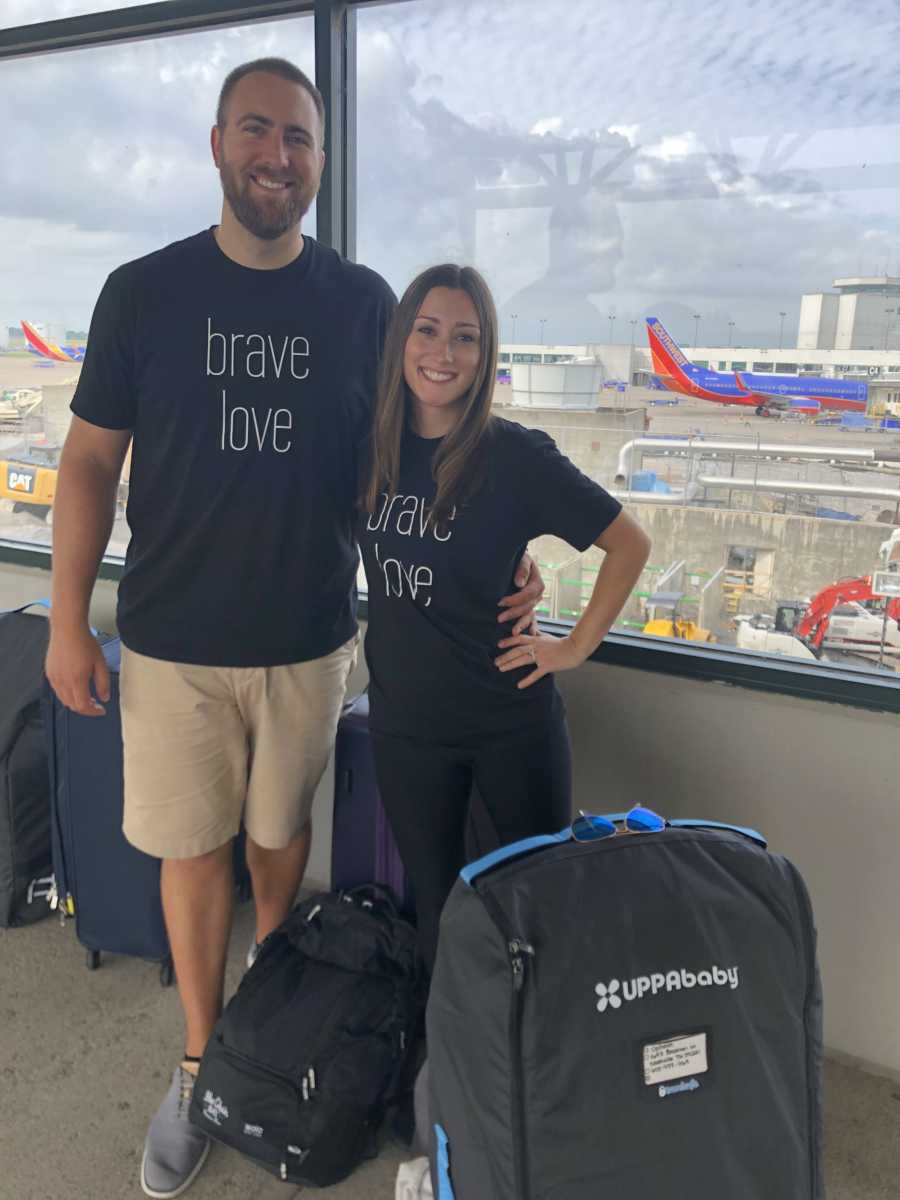 We flew out to the state our son was to be born and through an emotional whirlwind of a few days, met our incredible birth mother the evening before her scheduled induction. Zach and I became parents to the most perfect tiny human on June 24, 2019, our Barron.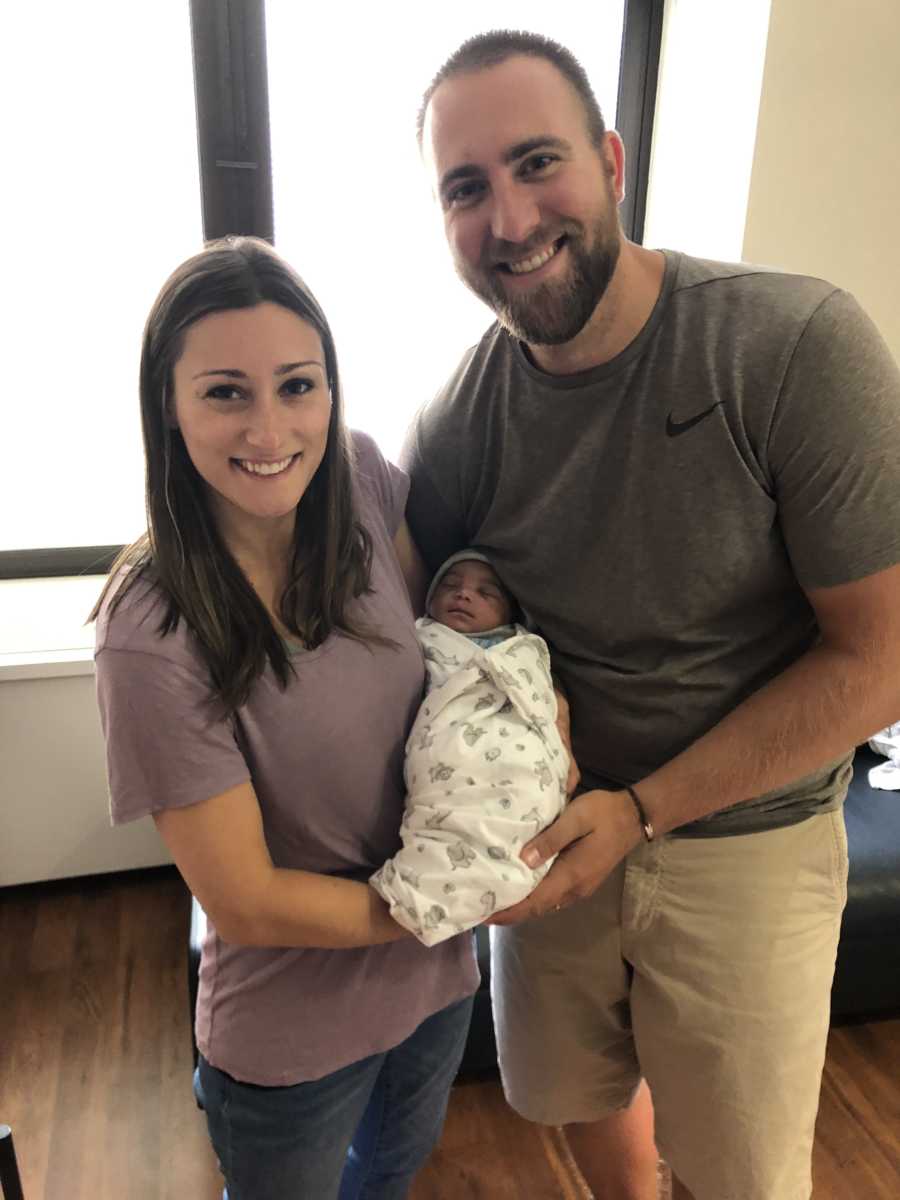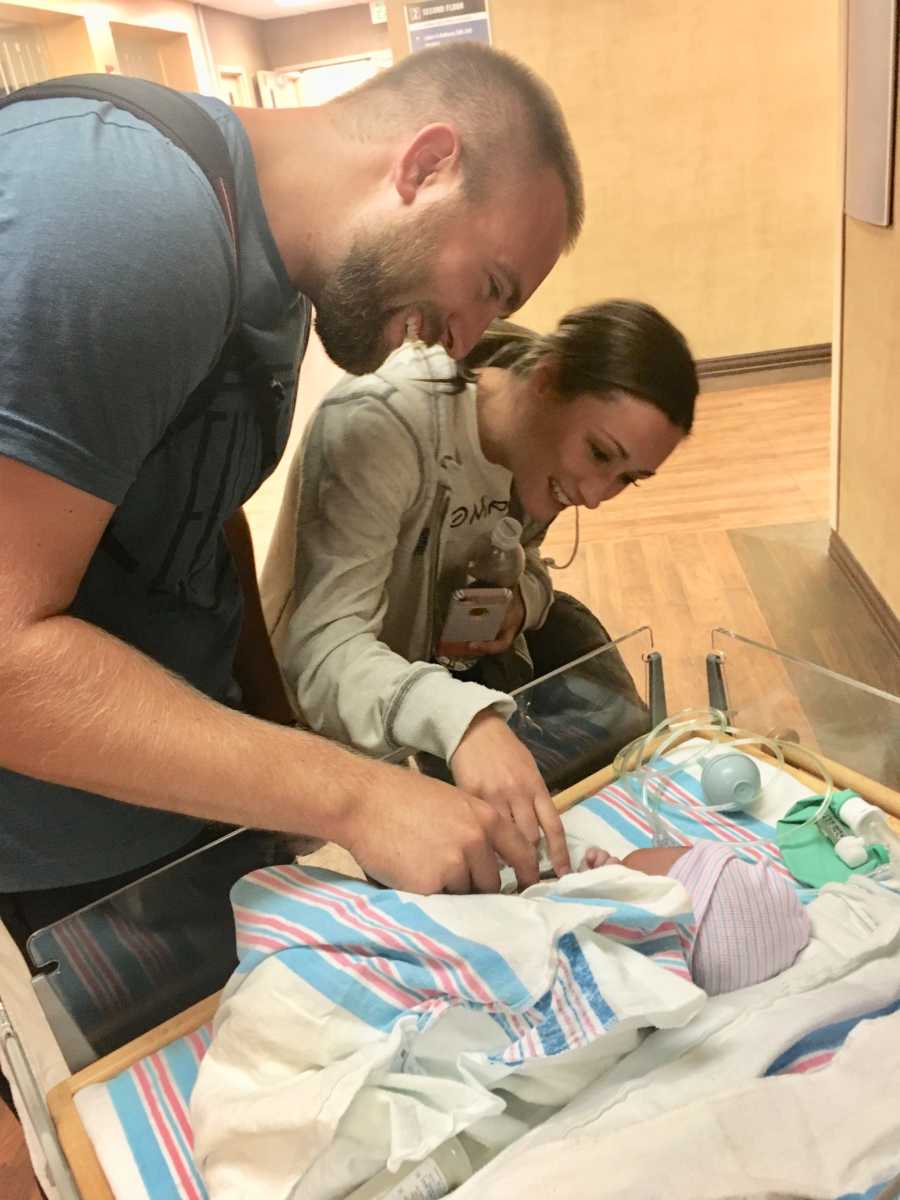 We met Barron in the hospital hallway as he was being wheeled into the nursery. The nurse who was pushing him down the hallway stopped when she saw us and asked, 'Are you two adopting?' We nodded eagerly and she said, 'Well here is your son! Would you like to meet him?' We rushed over to the clear bassinet and peered over the edge. Laying inside the bassinet was the most beautiful child we've ever laid eyes on, and one look at his sweet face was all it took to fall head over heels in love. I remember him slowly opening his eyes and blinking up at us. Zach smiled and said, 'I see you peeking!' It was such a simple thing to say, but it is something I will never forget. It was a sweet little moment where I watched my husband become a father and a bond form between him and our son. Zach reached out and Barron's tiny hand slowly closed around Zach's finger.
Our hearts and lives were forever changed in that moment.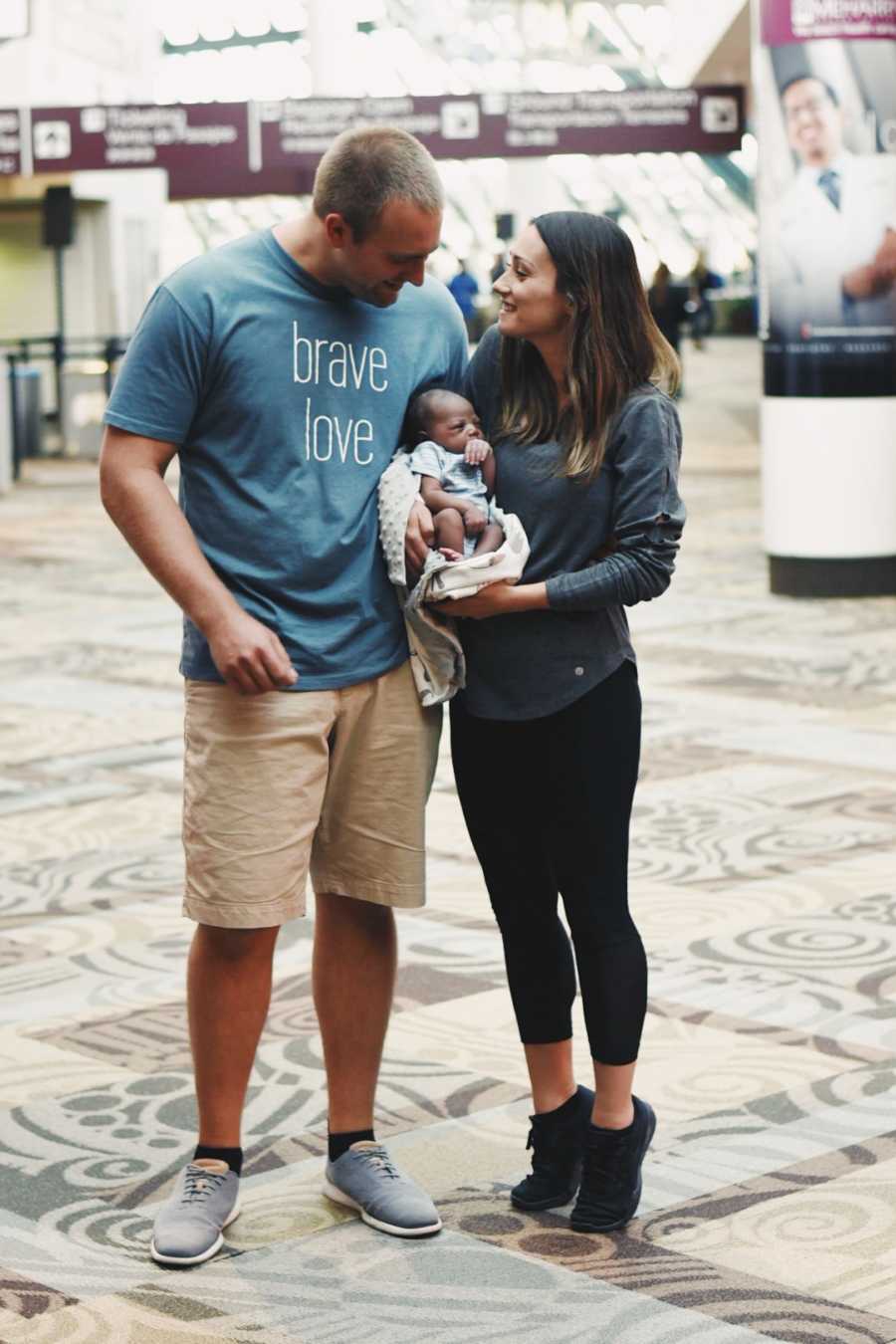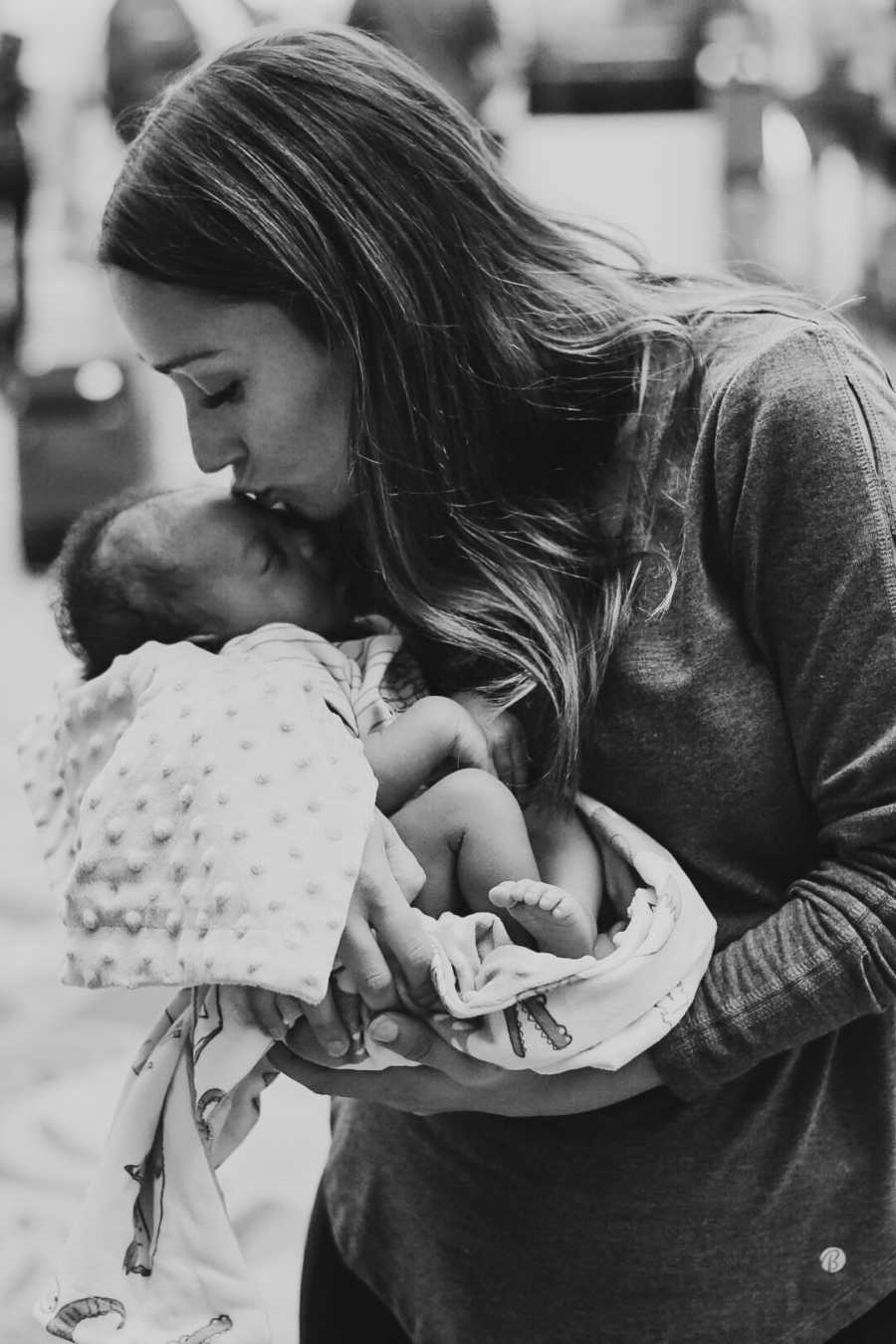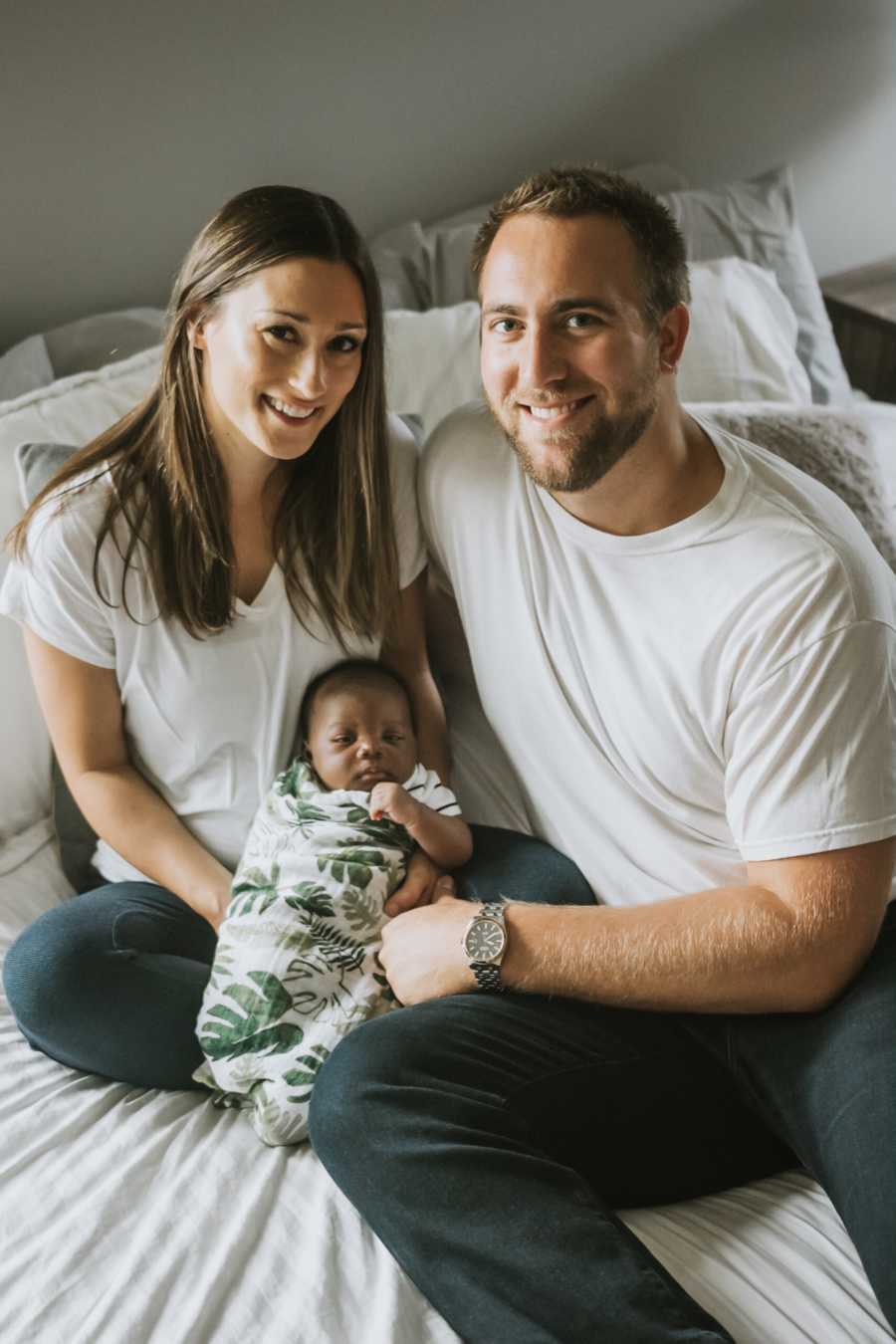 Our son's birth mother is the reason why Zach and I are parents, the reason why Barron is our son, and she is someone we will forever honor, cherish, and love. We are thankful for open adoption and we are grateful that it is the type of adoption she chose to pursue. Just like for any of our loved ones, she will always have a seat at our table.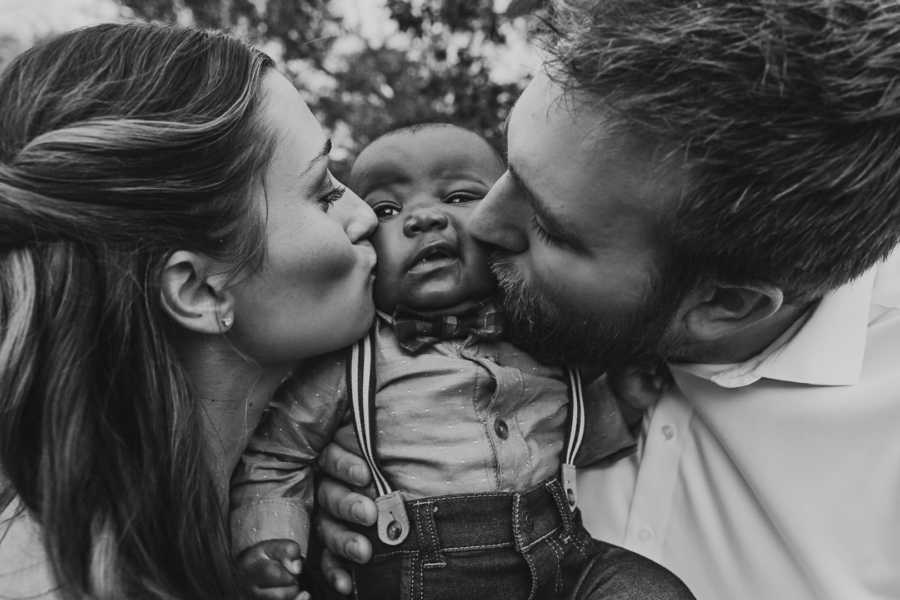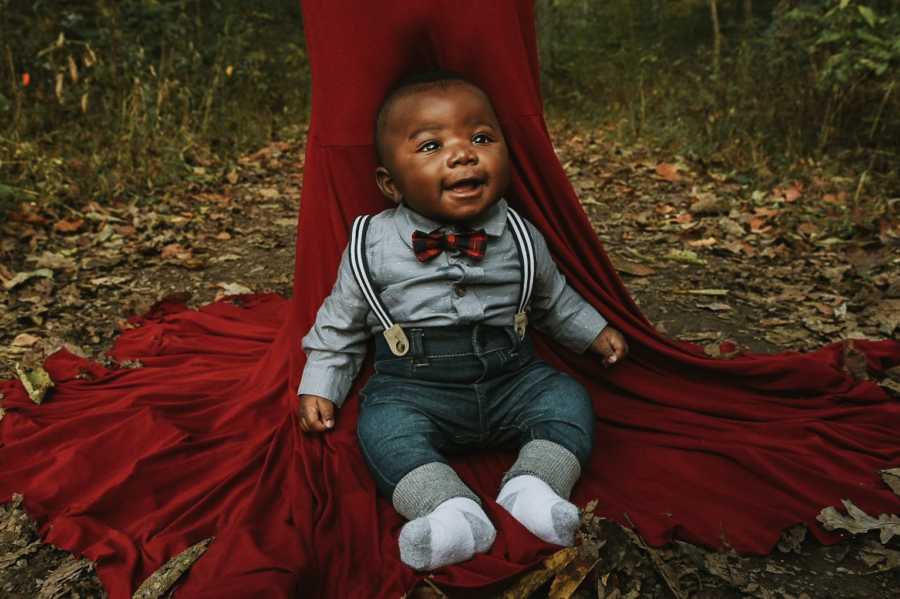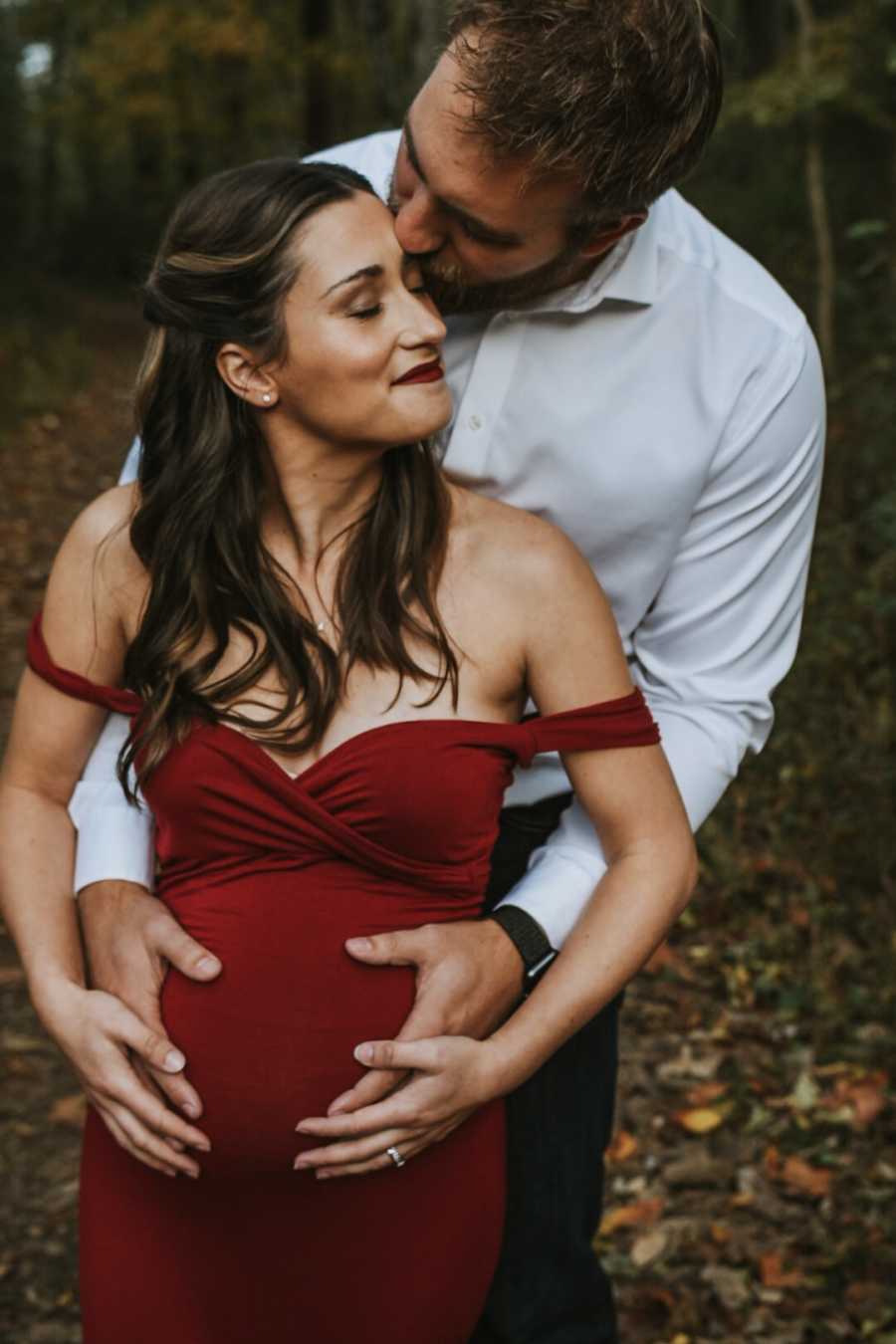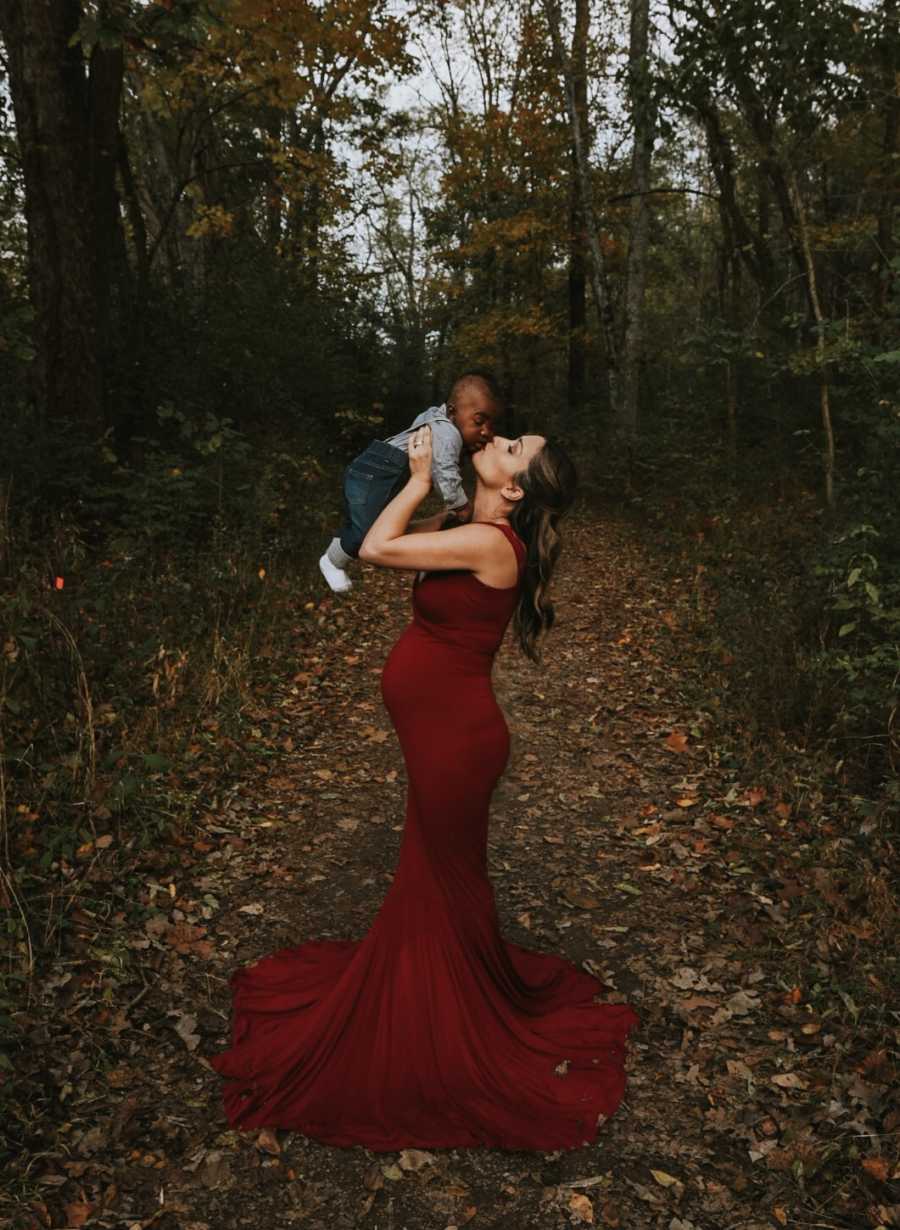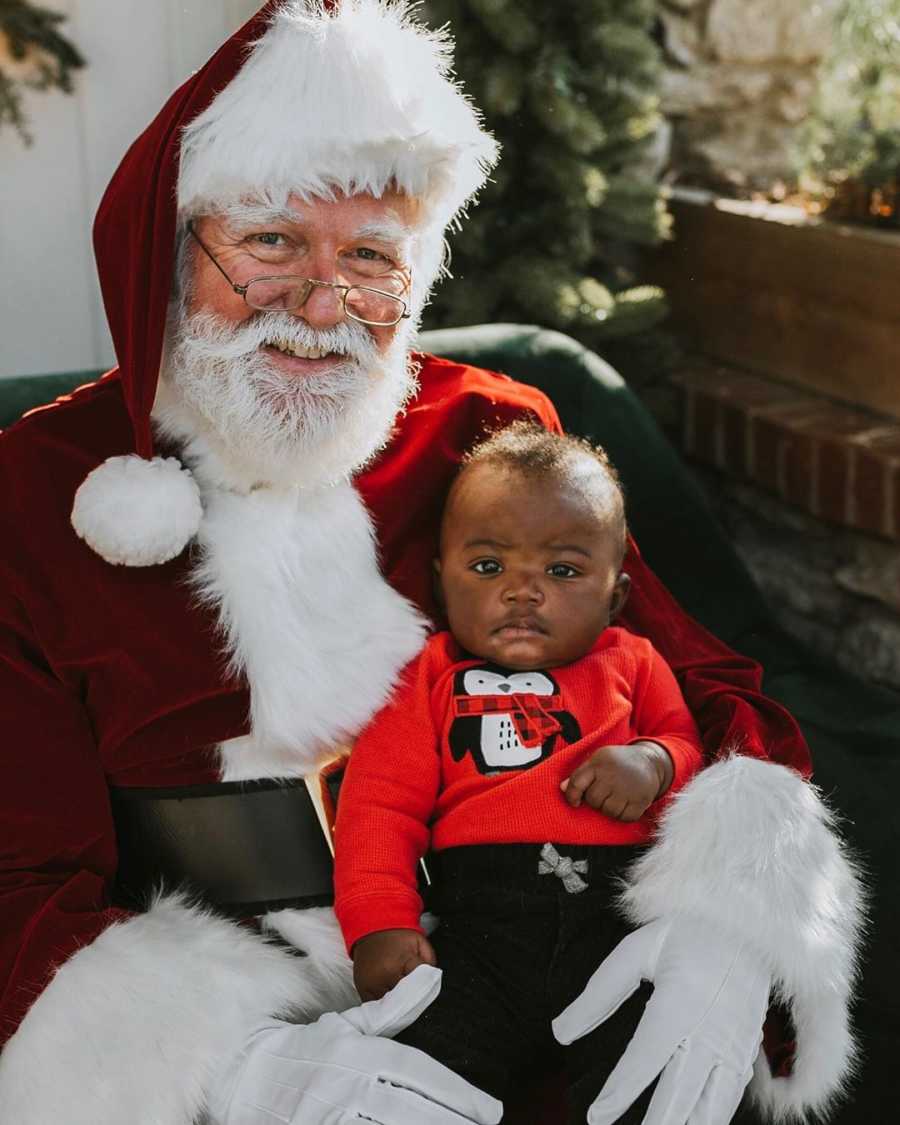 When I sat down to write this, I had a baby in my belly and I was 39 weeks pregnant. On November 26th I was sitting on my laptop editing this very story when I received a call from my midwife – an ultrasound came back with concerning results and we had to get induced that day. Overwhelmed and a little bit scared, Zach and I drove to the hospital to have our baby. I had wanted to go into labor naturally but God had other plans and we were induced that late afternoon. We labored through the night and at 6:24 a.m. our sweet daughter Grace entered the world and joined our family.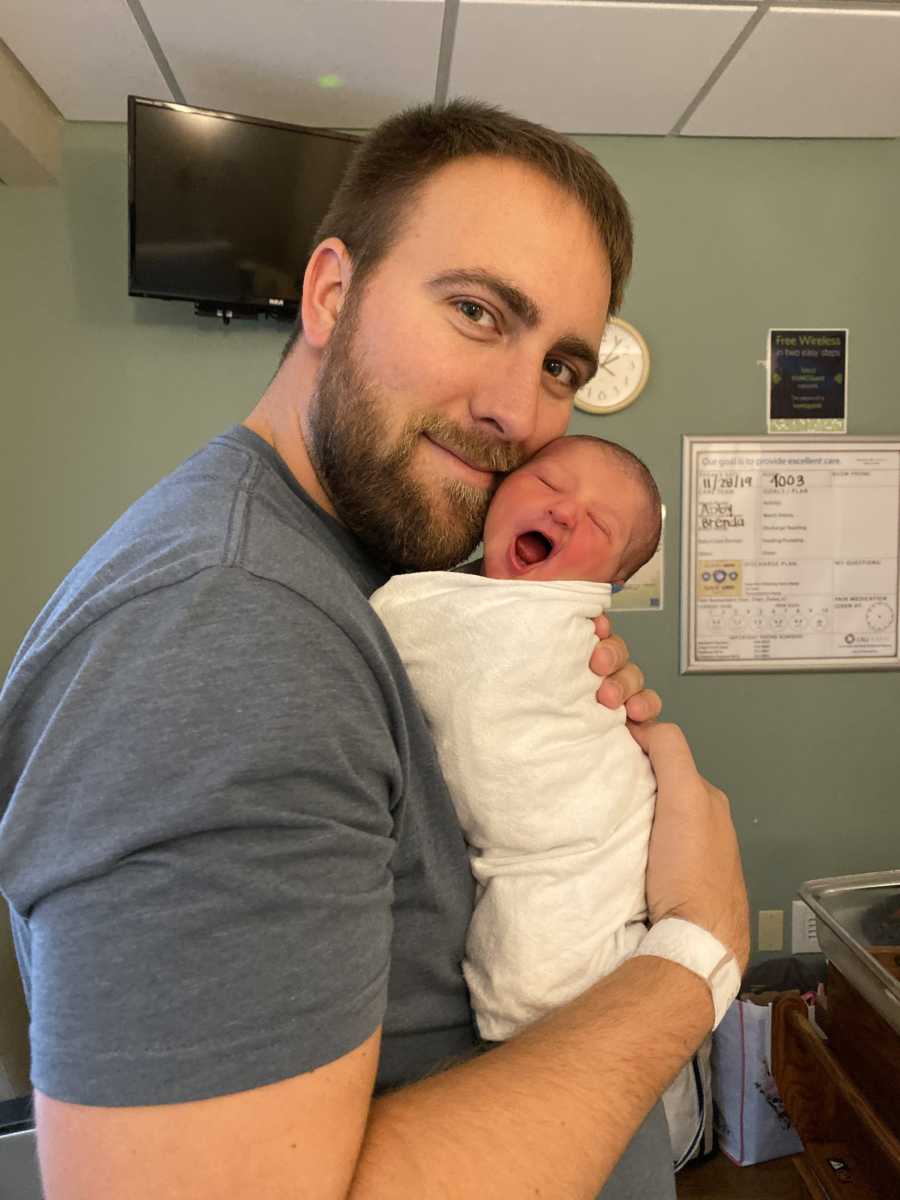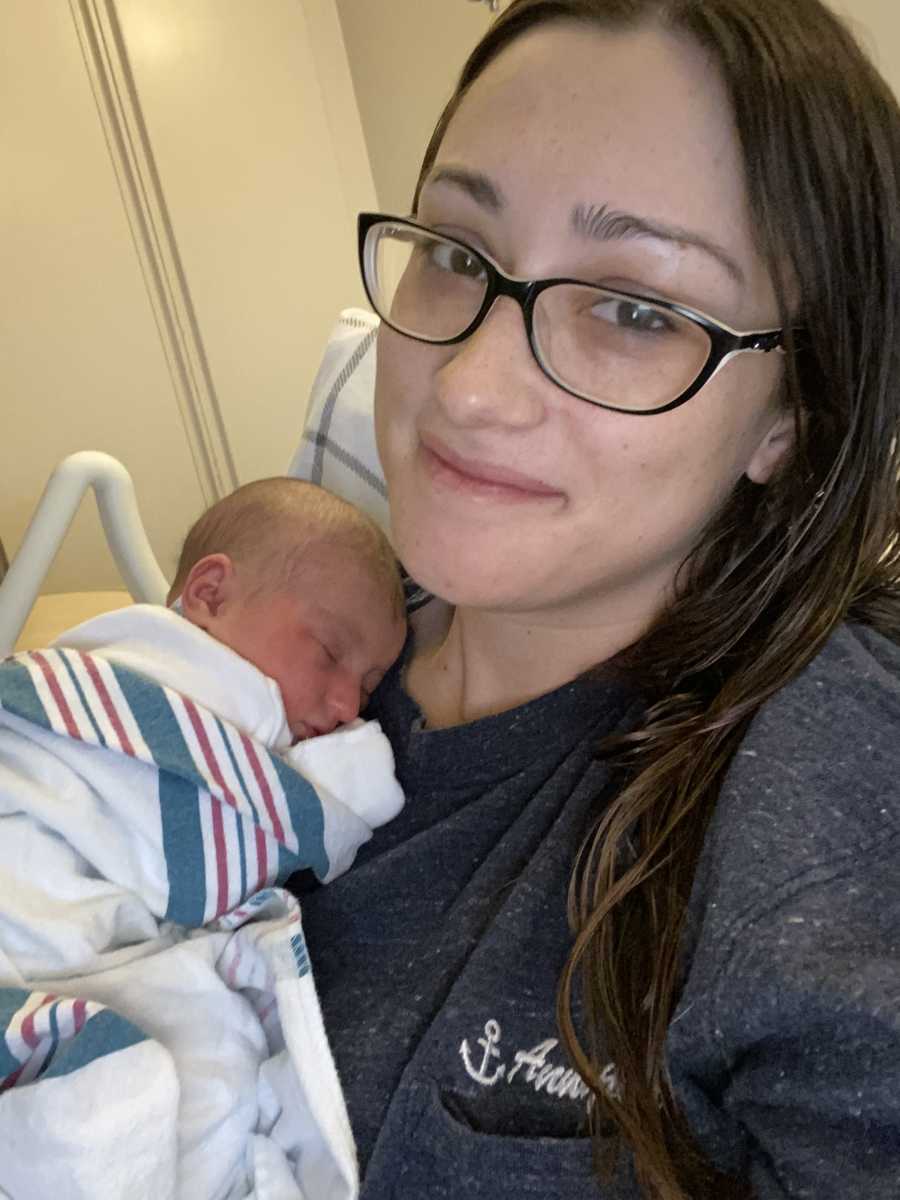 So now, as I edit the ending to our story, Barron is napping next to me in his rocker and Gracie sleeps on my chest wrapped tightly in a baby-wearing wrap. They're both slightly snoring and both look like angels. I know this is a rare moment of peace and that our future is going to be loud, hectic, sleepless (for Zach and I, at least), and chaotic. But, looking back on 2019, I welcome every ounce of chaos and noise. God carefully molded our family of four in the most unique and gracious way and I will forever sing His praises because of it.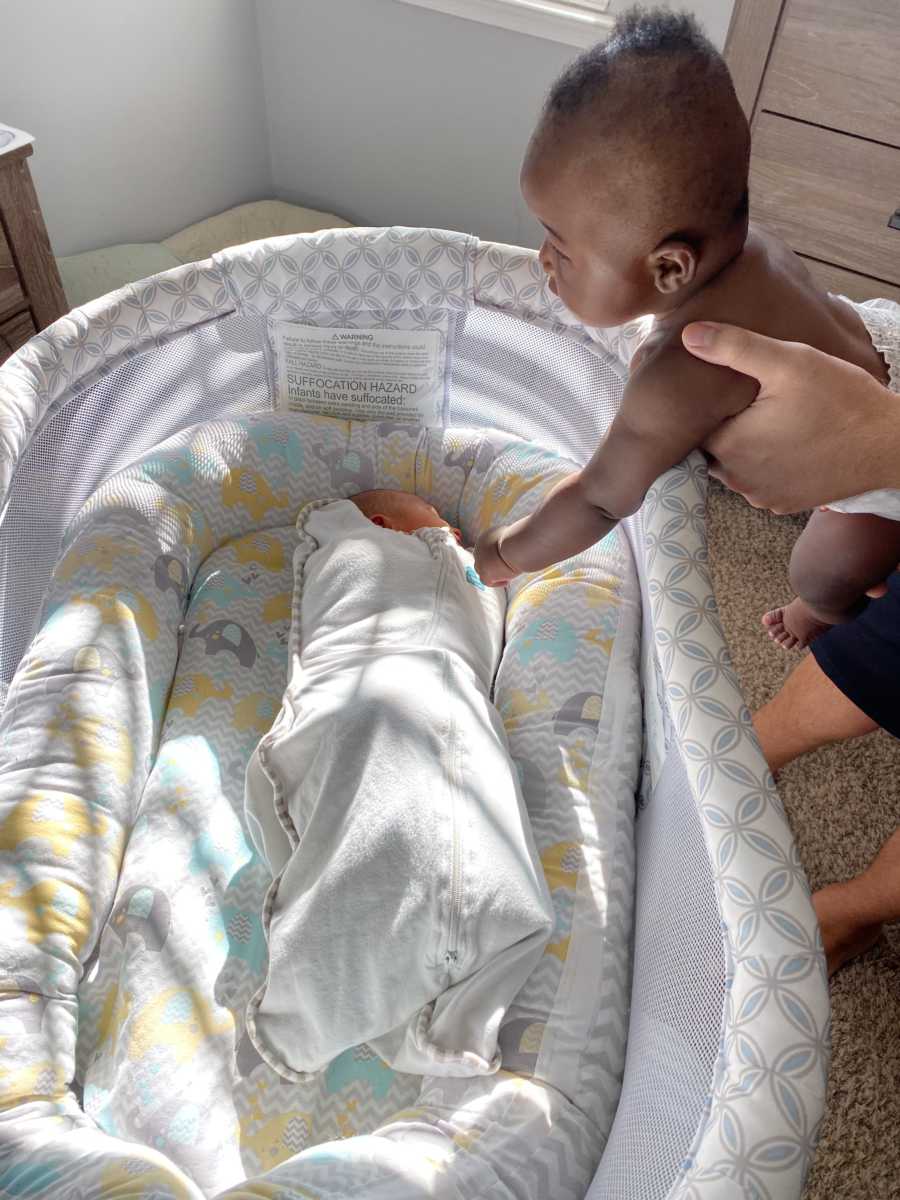 In less than a month it'll be New Year's Eve again. Zach and I plan on ringing in 2020 with our children in our arms, grateful for the incredible year that 2019 has been for us and excited to begin a new year and decade as a family of four."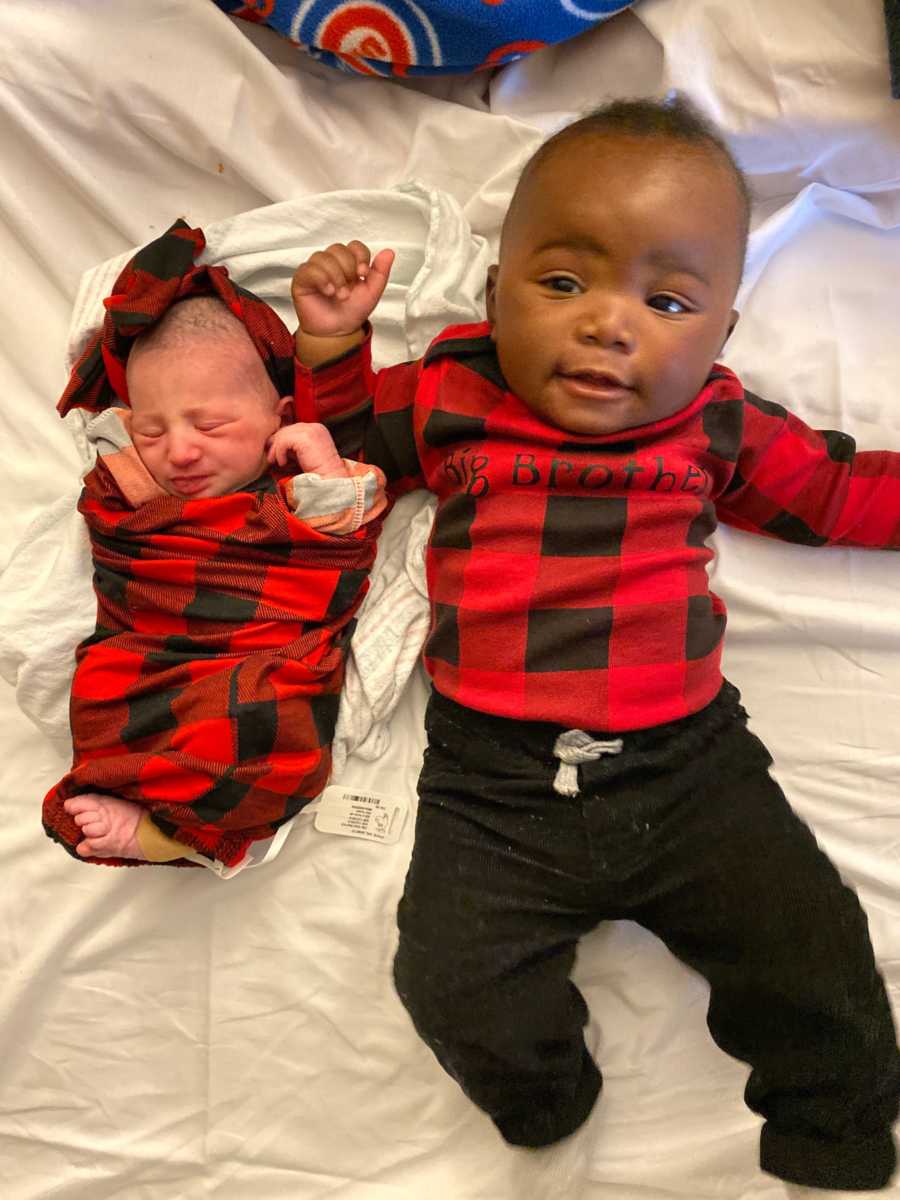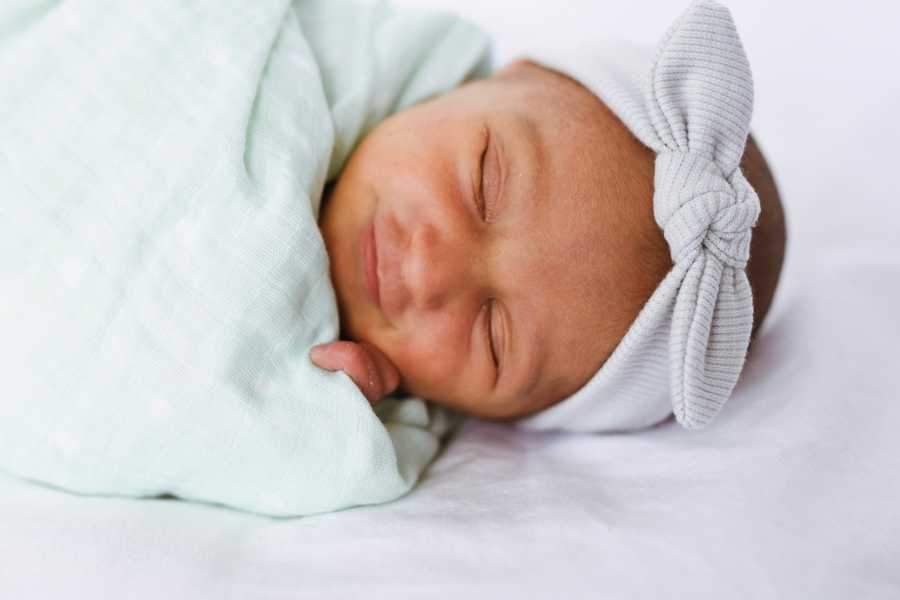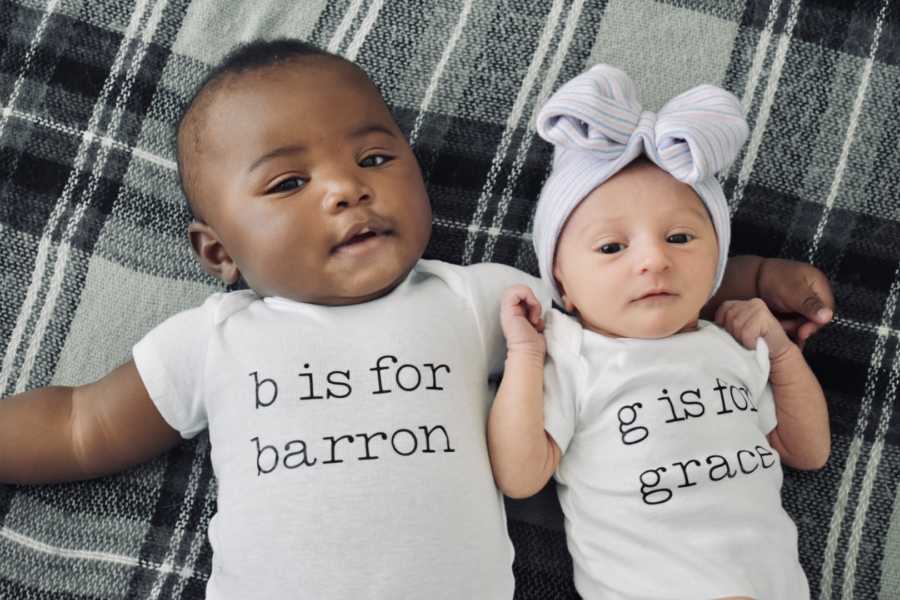 This story was submitted to Love What Matters by Jeanette Opheim of Nashville, Tennessee. You can follow her journey on Instagram. Do you have a similar experience? We'd like to hear your important journey. Submit your own story here. Be sure to subscribe to our free email newsletter for our best stories, and YouTube for our best videos.
Read more inspiring stories like this:
'I stood there holding my 3-month-old baby boy as she sent me pictures of an ultrasound of the baby growing in her stomach. I was speechless. But I also knew. Deep down I knew.': Mom's breathtaking journey adopting 2 newborn babies only 4 months apart
'What are you doing? STOP.' An older gentleman approached me in the store. 'You stole that baby!': Mom adopts 'beautiful white baby boy' from foster care, claims 'love is colorful!'
Help us show compassion is contagious. SHARE this story on Facebook with family and friends.