"Divorce. Now there's a word that stings. I never planned to get divorced and I certainly did not intend to be co-parenting our daughter while living separate lives. But life happens, so here we are, living surprisingly normal lives in very abnormal times.
Seven years ago we found out we were pregnant. We had just gotten married a few months earlier, so we were happily surprised it happened so quickly. I was flooded with a wave of emotions; excitement, happiness, and anxious anticipation of what's next. Being in California without any of my family nearby, I thought it would be nice to have a family of our own, and at 26 years old I thought I was ready for it. I had a successful career, a good-looking husband, a beautiful home, and a life I had built for myself here in California. It never crossed my mind it might not work out, that our marriage would crumble under pressure and I would have to navigate life as a single mom, co-parent, and now stepmother. Life wasn't supposed to be this complicated.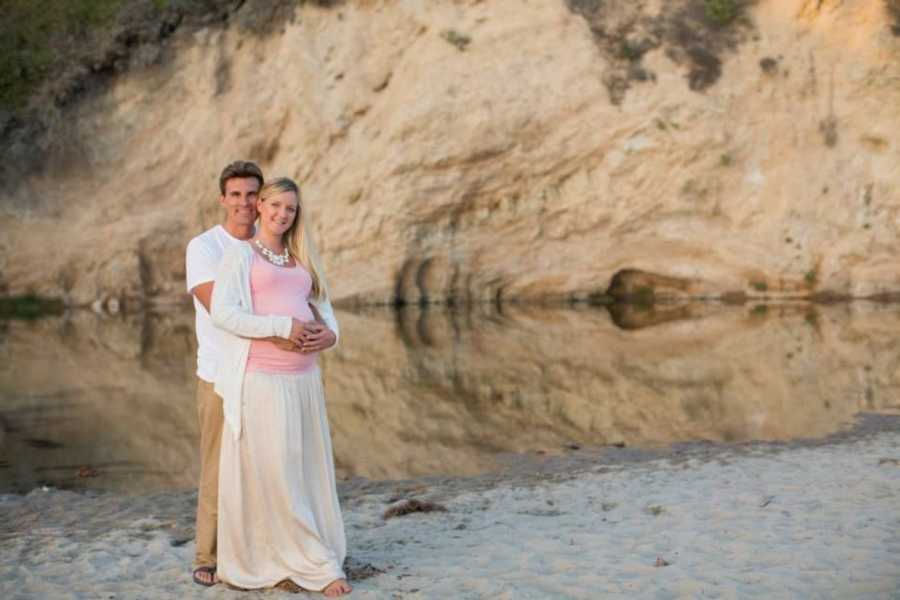 But as the years went on things got hard. Really hard. We were thrown a multitude of obstacles and weren't prepared to face them as a couple. Instead of facing them together in love, we turned against each other and our relationship suffered. After many broken promises, hurt feelings, and failed attempts at therapy, I came home one day to the inevitable: my husband's wedding band sitting on the doorstep and a stoic, 'I want a divorce' from the man behind the door. Looking up at him, I didn't even know who he was anymore, all I knew was I needed to escape the disaster that was my life.
The next six months were a blur. Within two weeks I had moved back to Santa Barbara, found myself a small two-bedroom duplex, and tried to figure out what I was going to do next. Due to custody laws, I was forced to stay in Santa Barbara and couldn't return to Canada to be with my parents. I was suffering financially and time with our daughter, Addison, became a bargaining chip in all our negotiations. I took on a couple extra jobs to make enough to pay the bills and retained a lawyer to figure things out. It was just Addison and I, and I was bound and determined to make sure she was happy and fulfilled in this new life. Now, as you can imagine, this was a challenging time and I couldn't help but be full of hate for the father of my child. This wasn't the plan, this wasn't supposed to end like this – we were meant to fix all our problems and live happily ever after. But I learned some problems are just too big to fix and sometimes two people are better as friends.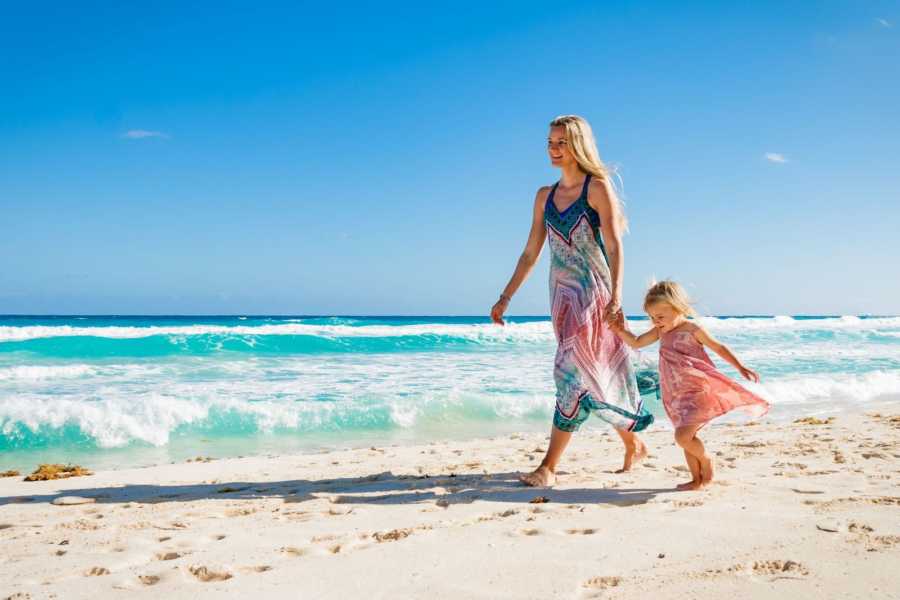 Divorces are messy, complicated, and expensive. And when you have two strong-willed people fighting for the same things, it can turn ugly and become more about winning than what is best for everyone involved. We went months without speaking, sending hateful texts instead of respectful exchanges, and I had many sleepless nights wondering if this was the right decision. It was a long and arduous legal battle, but we finally settled on 50/50 custody, and this is when our co-parenting journey really began.
What most people don't realize is 50/50 legal and physical custody often does not just mean your kid shuffles back and forth from house to house, but every decision must be made as a team. Until you can both let down your guard and put the past in the past, it's really challenging to do this effectively. I am fortunate my ex-husband is innately a kind human. As much as society seems to dictate I should hate him, it was much easier to let things be. As time went on, we were able to repair our relationship and learn how to communicate so we could be the best parents we could be to Addison, even if we were apart. There are many things I've learned about myself on this journey and about parenting in general.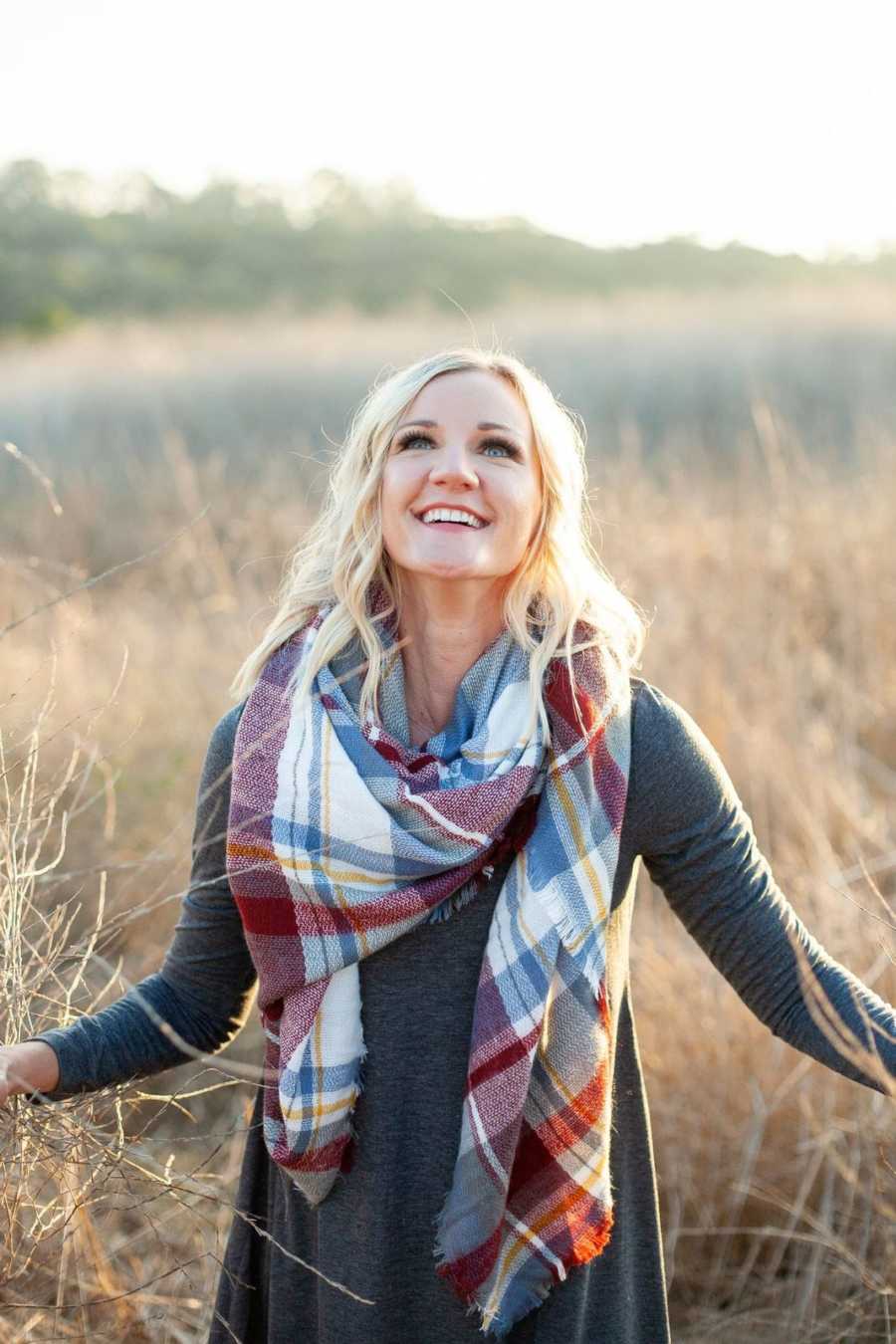 When people ask me how I do it, I reiterate the importance of forgiveness. We both did a lot of stupid things, so without forgiveness, it is like pouring salt on an open wound every time you see the person. No child deserves to live in a house with this kind of negative energy, nor do they deserve to be caught in the middle. When we learned to forgive each other and parent together instead of against each other, it created a much better environment for Addison and allowed us both to move on with our lives.
Most importantly you need good communication skills and the ability to compromise. Don't get me wrong, we still have our fights, but for the most part we've figured out what works. We have gone through periods of not speaking to each other and other times where we probably talked too much. It took a while, but eventually, we found a balance that works for us in our life right now.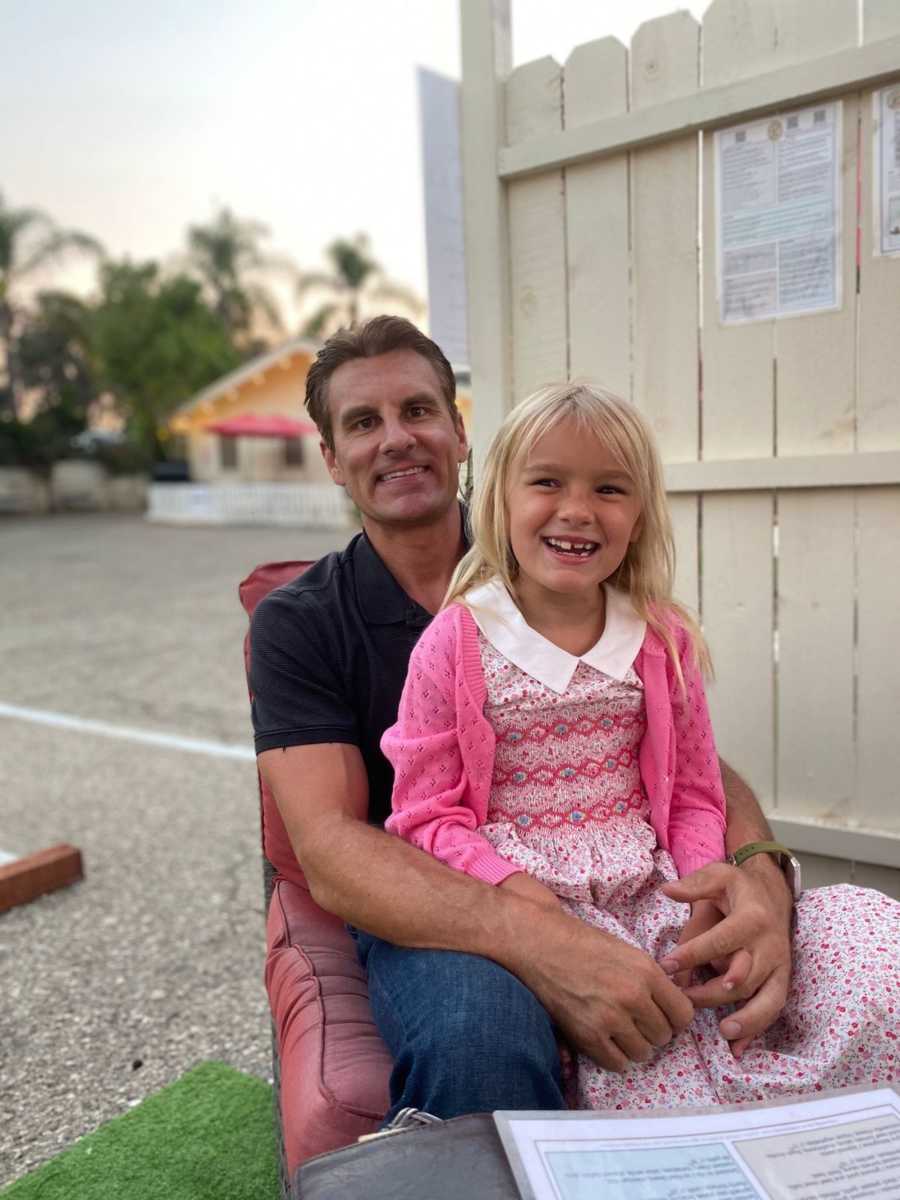 Since we switch off every two or three days there is a lot of scheduling, coordinating, and ultimately a lot of face-to-face time. I do all the scheduling and he is responsible for checking the schedule and making changes ahead of time. We split all the holidays and swap days for birthdays and long weekends. He used to make fun of me when we were married and say I should be chairman of a fictitious group called, 'Organization For the Organized' where we would meet and talk about calendars and systems and all the things that bring me so much joy. I'm pretty sure he still laughs at my colored-coded charts and event reminders on our shared calendar, but I appreciate that he lets me do my thing and is agreeable to it.
It's now been three years and I am remarried to a wonderful man who has kids and an ex-wife of his own. My ex-husband is a welcome guest in our home and still one of my close friends these days. Whenever I tell people this, I often get a skeptical look followed by, 'So how does your husband feel about that?' He, of course, welcomes him as part of our crew because he knows it is in Addison's best interest. It does get a little weird at times, like when I accidentally call them the wrong name or when I ordered them both the same shorts because I knew they would fit. Regardless, it just adds to the crazy chaos of our household. Our blended family consists of 5 adults, 3 kids, 3 dogs, and so many schedules, truly, our calendar is completely ridiculous at times.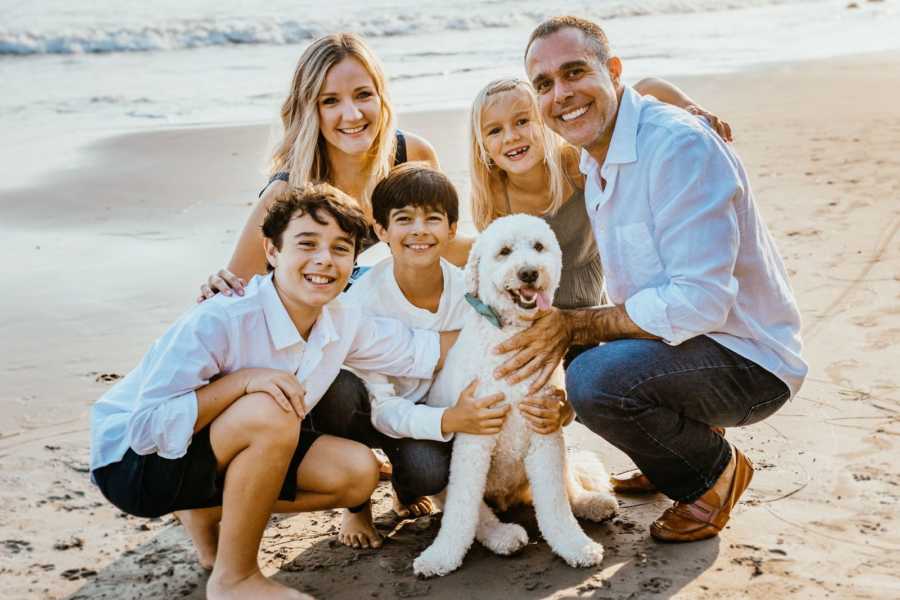 The hardest part is how challenging it is to go periods without seeing our kids. My husband and I miss them deeply. The house is quiet and empty and this time brings with it feelings of guilt. Although we love our alone time and romantic weekends together, I can't help but feel bad it all comes at a cost. I remind myself to look at the positive side of things and remember my time without my daughter allows me to recharge and be the best mom I can be when I do have her. 15 days a month is not enough, and I've shed a few tears when I missed things like her losing her first tooth, her first day of Kindergarten and watching her enjoy things like trips to the cabin in Tahoe without me.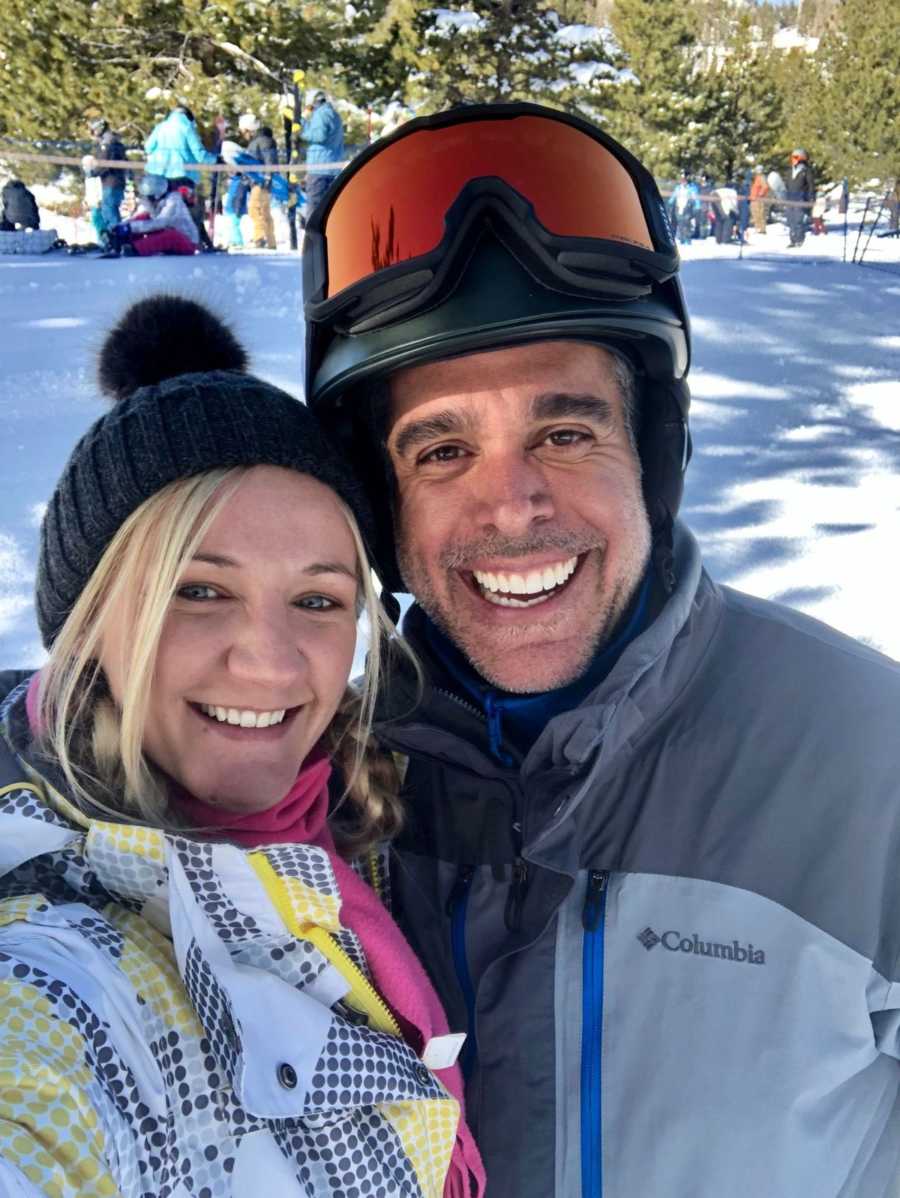 We all bring very different things to the table that enrich Addison's' life. Her dad is fun, really fun, which is part of the reason why I married him. He's spontaneous and does cool stuff and is seemingly good at every extreme sport there is. That's something Addison doesn't get at our house, but she does get the structure and predictability kids need. My husband and I strive to provide a stable and loving household to model what a healthy relationship looks like for our kids, and most importantly show them people are rewarded for kindness and hard work. So, I've accepted I'm not the super-fun parent and this is okay, I don't need to kill myself trying to be.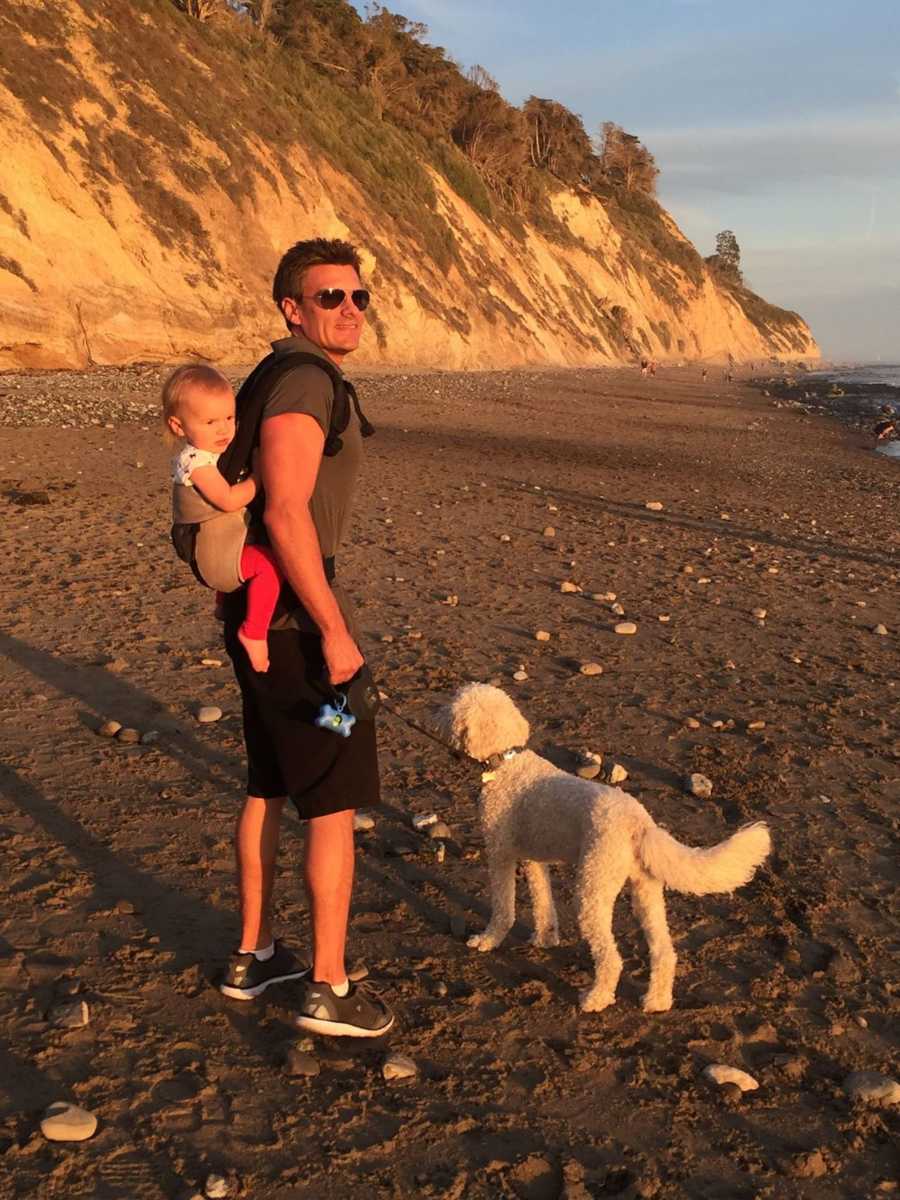 Life isn't a competition. No one needs to prove they are the better parent, have a better household, or are going to win parent of the year. We just need to be real, honest, and acknowledge a lot of hard work goes into keeping this ship afloat. It is not easy for anyone involved.
I have done a lot of self-work to learn how to release my need to control every aspect of my life. I know what goes on at his house is his business and I need to trust he is always looking out for the best interest of our child. I've learned to not sweat the small stuff and keep my opinions to myself sometimes, which is something I am still working on. Ultimately, I learned being friends is okay and sometimes parents need time apart to remember why they were together in the first place. We still share fond memories and inside jokes and really enjoy spending time with Addison. Our daughter thrives on the occasional walk or dinner we have together because it is a reminder she was born out of love and she is our priority in all this.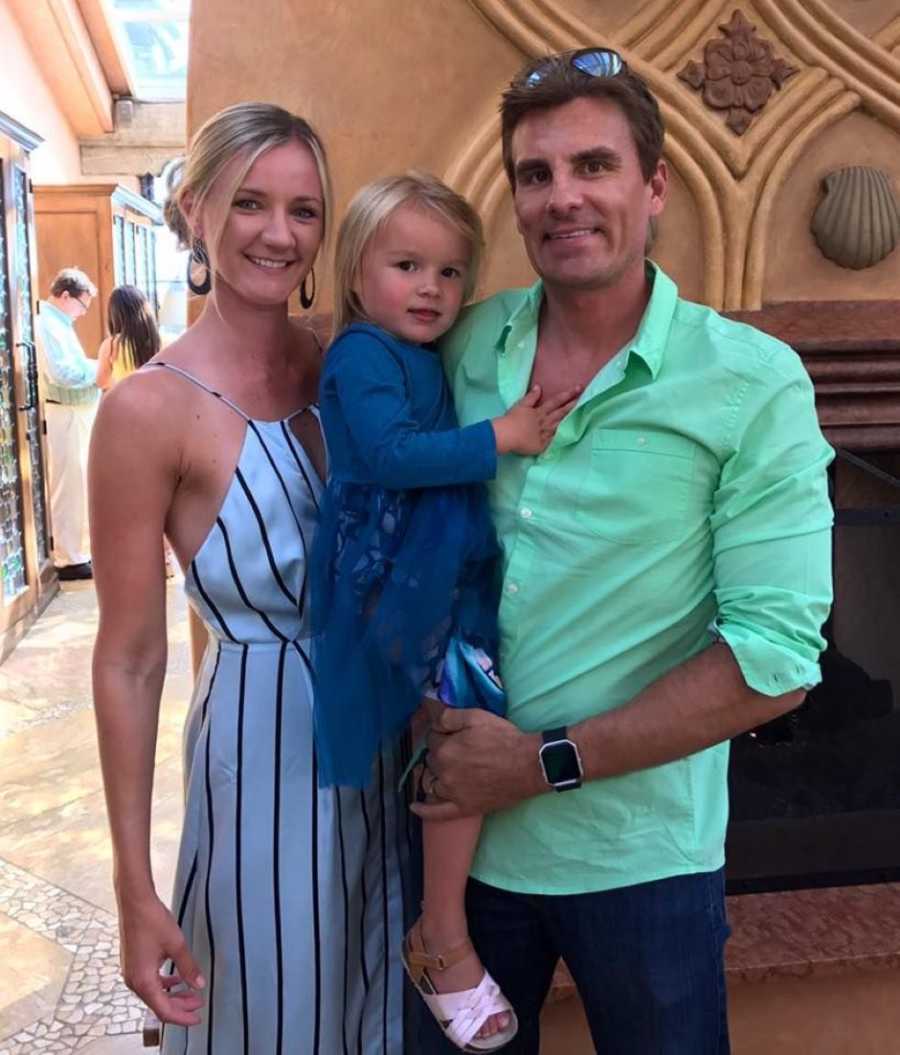 Co-parenting is not easy. It may possibly be the hardest and most challenging form of parenting there is. I remember my daughter's teacher (who was a single mom herself) telling me she always gives co-parents a lot of credit because often times it's easier to just do it all alone. Families come in many shapes and sizes, and although this wasn't the family I envisioned for myself years ago, I've come to appreciate just how lucky our kids are to have so many loving people in their lives."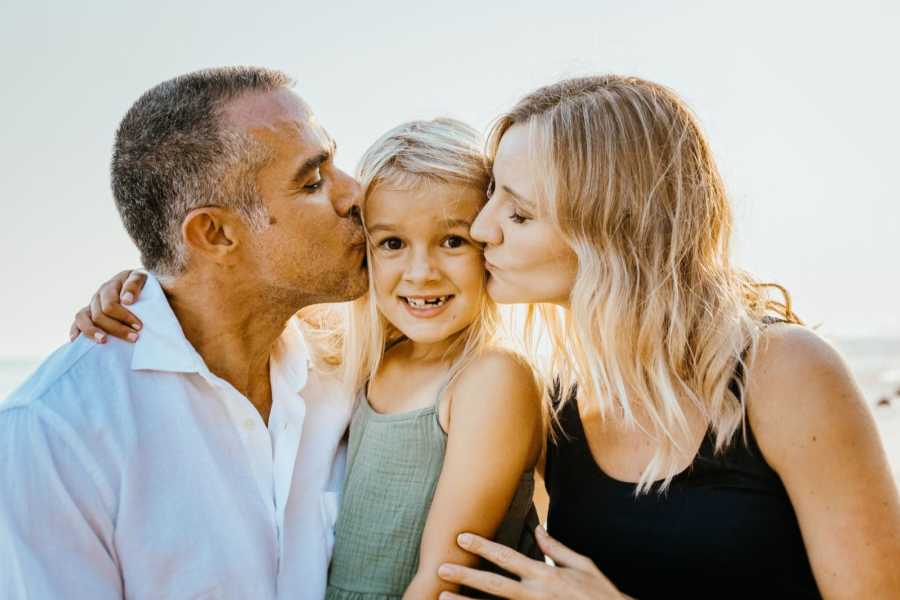 This story was submitted to Love What Matters by Natasha Caleel of Santa Barbara, CA. You can follow her journey on Instagram, Facebook, and her website. Submit your own story here, and be sure to subscribe to our free email newsletter for our best stories, and YouTube for our best videos.
Read more stories like this:
'My ex picked up our daughter from a visit, smiling at his phone and texting a whole lot. I knew he had met someone else.': Woman says 'put on your big panties and make co-parenting work'
'I wanted her approval. Ever since we met, she's been amazing. We're not a group of friends. We're two sets of parents, killing the co-parenting game.': Step-mom says co-parenting says is a 'blessing'
'We held hands all the way to the courtroom and tearfully told the judge we wanted a divorce.': Mom finds new strength in co-parenting and blended family
Please SHARE this story on Facebook and Instagram to encourage others to cherish every moment and love what matters most.