"My mentor has a saying: 'What story does your face tell?' I often think of that when I look at old photos of myself.
There were many reasons for remaining closeted for so long, but at the core was a belief that being gay was not an option. I grew up in the thick of the southern Baptist church, which spared no opinions on what they thought of gay people. Being gay was sinful, sick, and a ticket straight to hell. The mix of my religion and living in the deeper end of the south left little room to imagine a life where I would feel comfortable being openly gay.
I left my small town at 17, ready to explore life. Only this was going to be life as a heterosexual, where I would repent enough for my homosexuality to change. But it didn't stop at repentance. I embarked on my journey of what would be 20 years of different forms of conversion therapy. God seemed selfless, and I felt selfish asking for anything more, including pursuing what came naturally to me. I was determined to turn myself straight.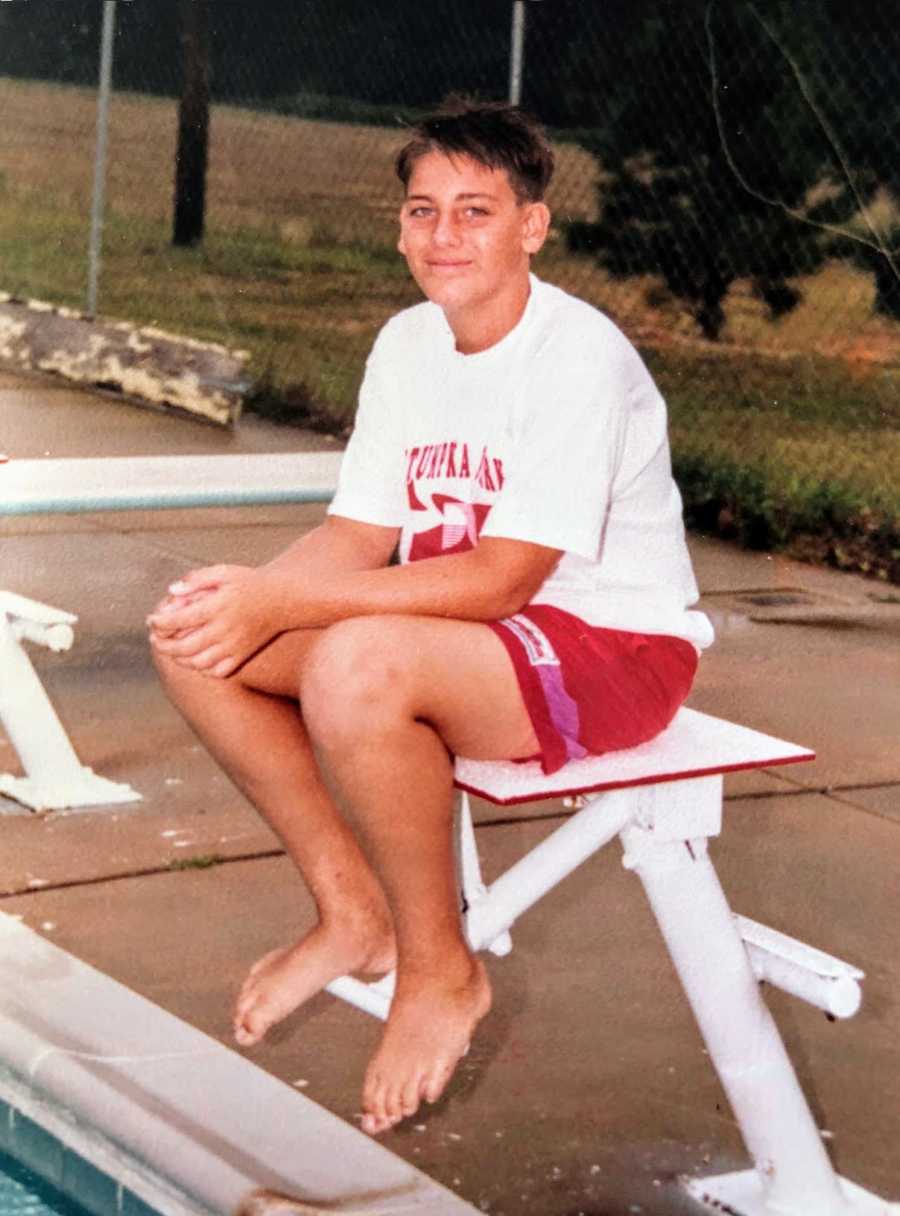 I was never bold enough to explore being part of the gay community. I couldn't even bring myself to step foot in a gay bar. But I was curious enough to engage in occasional flings. During my early twenties, I left one of these encounters immediately feeling like the shame was going to swallow me. I remember looking up and saying, 'I'm sorry.' I hoped it would be the last time.
I attended countless conversion conferences. I was told, 'You are NOT same-sex attracted. You just need to develop healthier male connections.' That this was the going to jumpstart my sexual desire for women. The cycle was riddled with prayer, repentance, and punishing ourselves if we stumbled about a sexual thought of a male.
This went on for years. In my early thirties, I built a life that from the outside looked privileged to most. I was the Vice-President of an organization and had just built a new home-commercial grade kitchen and elevator intact! I had spent years compartmentalizing my life and keeping up the appearance of a perfect life. This image was important to me. I needed people to focus on my success, so they would never notice the absence of love, affection, connection.
My life became 'undone' in that very home. After years of bad therapy, and neglect, I had my first encounter with CPTSD (Complex post-traumatic stress disorder). My body, mind, and soul were no longer willing to work together, to keep my life in motion. They were done. While it all looked perfect on the outside, on the inside, I had a nervous breakdown.
For the next ten months, I closed the blinds of my home, stopped answering my phone, and resigned from my position. Gone were the days where an honest eight hours of sleep was an option. I had spent my entire life pursuing an image of security in order to keep my sexuality as far away from me as possible. My days were stripped to what felt like a prison sentence. Each hour, I was obsessed with what was going to happen next.  My anxiety ruled and I began to lose everything, especially hope.
After several months of therapy with my current therapist, I suggested I go somewhere to get the proper help. I found an outpatient center, and after a one-week therapy intensive, I began to feel like my life was being handed back to me. I knew I had more work ahead of me, but also felt a new lifeline of hope.
I still continued therapy for several years without coming out. I know, I know. But I look back now and believe part of my additional denial was the fear of losing relationships. They were all I knew.
Several years later, I had rebuilt my life. I had taken my mental health very seriously and continued intensive therapy on a weekly basis. I had also done several EMDR sessions in order to address much of my childhood trauma. I was working with my EMDR therapist and we were on day two of a four-day intensive. He had put four days aside for us to work on more of my issues. We had done this eight times before. All successful in addressing previous trauma.
It had been seven years since my nervous breakdown, and while I had healed from much trauma, my sexuality was the same as it had always been. I was still 'heterosexual' to the outside world. I knew a change in my therapy was necessary, and it started with one of my first honest requests. On day two of the four-day intensive, I showed up at my therapists office and said, 'We need to talk.' I explained to him that my work around my sexuality was done, and that while I knew the therapy has healed much of the abuse I went through as a child, I also knew that if we kept digging, we were going to undo some of that healing.
I was tired. I had been in different forms of therapy for over 20 years. I was now 38 years old. I didn't know what was next, but I knew I wanted peace.
Over the next couple of weeks, I would have high pangs of anxiety and panic, and noticed signs of my CPTSD returning. I knew the outcome of a nervous breakdown. I knew the pain of lying bare, waiting for your body and mind to work together again. I knew the angst of having no control over my life, and not knowing if I would survive. I also knew I had another option.
Two weeks after walking out of my therapist's office, I sat at my dining room table with a close friend. 'I need to explore being openly gay. I can't go through another year waiting for something to happen.' He was loving. He was extremely kind. He was as supportive as can be and reminded me that I had fought a long battle. 'I want to see you happy,' he told me. 'I don't know another human who was fought for health more than you. This is exactly what you need and I support you.'
I had just come out.
I had just said, 'I am gay.'
I had just broken down the walls that held me in contempt, and I was walking away from the life I knew.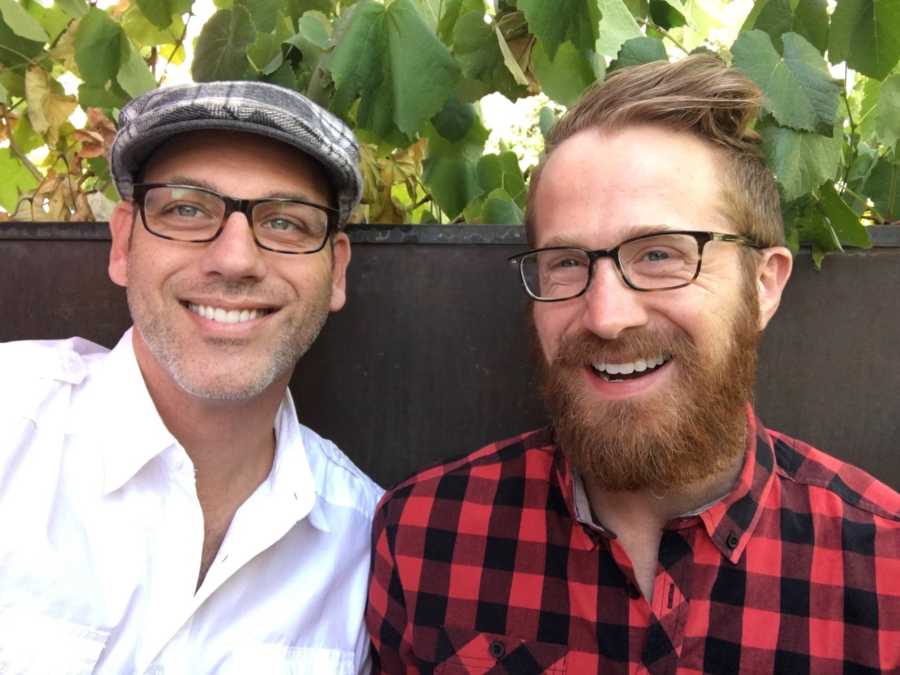 The next several months were full of exploration. I was given great advice by a local gay clergy member. 'Since this is new, why don't you travel and date to get used to the experience?' So, I bought a ton of tickets and took off for Canada, Seattle, Boston, and anywhere else my Tinder app would take me. I had my first date in Boston with a wonderful Italian guy with deep brown eyes who set the bar high with great questions.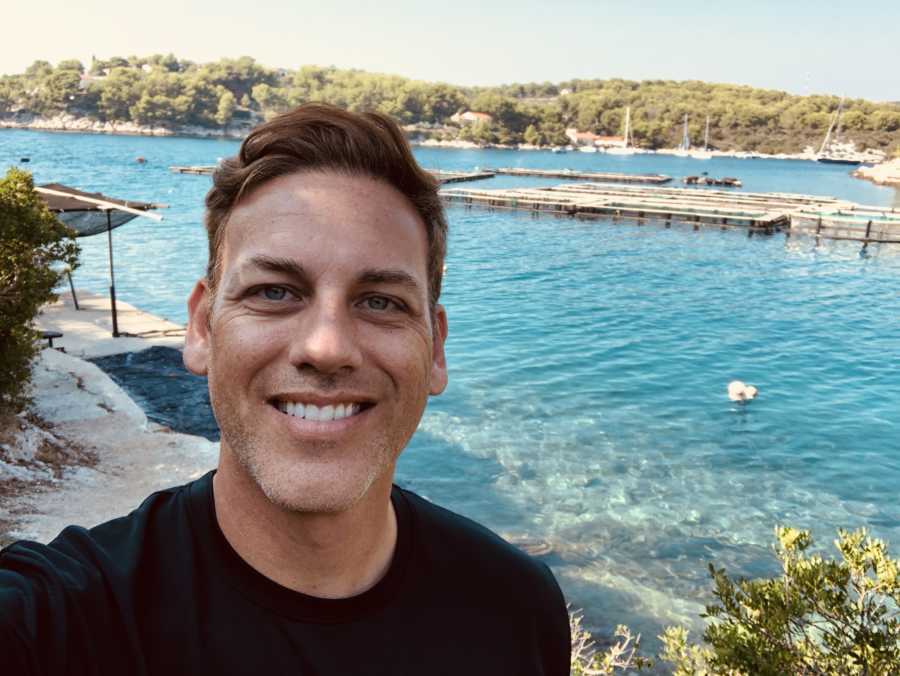 I have had many dates since and have done my best to become educated on gay history, especially learning the many lives lost during the AIDS crisis. I am often shocked by how disconnected I was from who I now consider to be my people. Pioneers. Brave souls. Selfless people fighting against injustice. My people.
My life is an extreme opposite from what it was. I have long left the heavy workaholism, and even took a six-month travel sabbatical and explored the world. During that time, I began a blog and podcast to share my story, which we call, 'A coming out and overcoming story.' Thousands followed a long, and a community of support is still forming for those who are hurting silently and need to know they are not alone.
In coming out, I lost several key relationships. But each of these losses immediately filled me with a much deeper and authentic connection with new friends.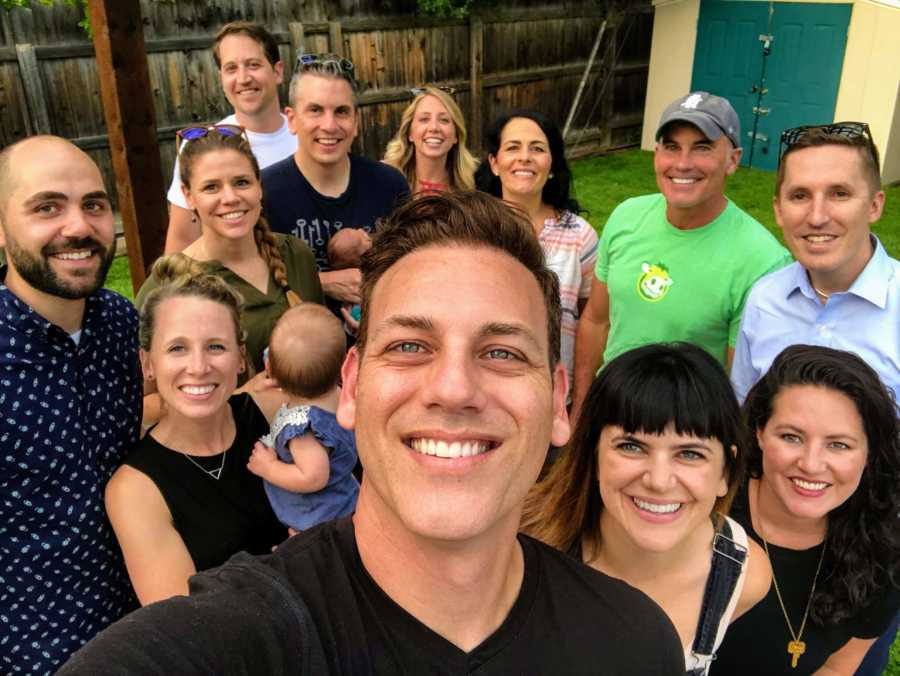 The biggest difference I experience now is knowing my story is fully integrated into my soul. I still have anger over the years I lost believing who I am wasn't allowed, but do you see that smile in the photo above? It far outweighs the anger.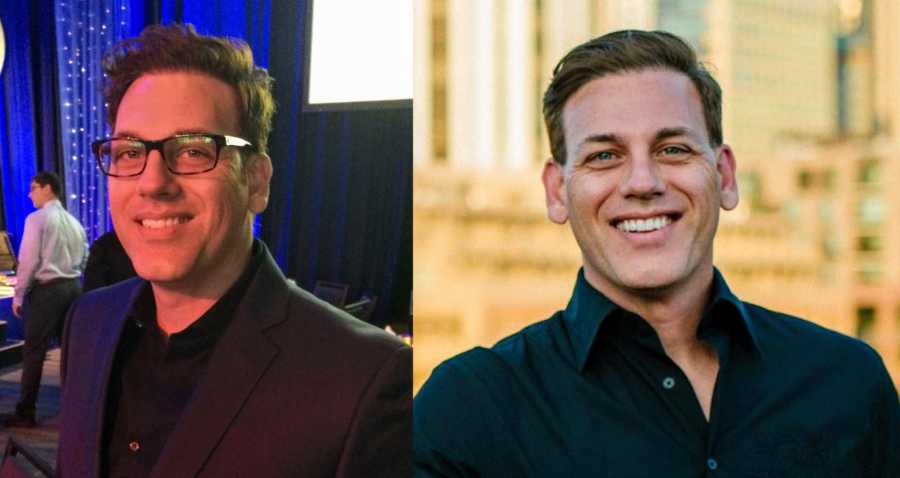 So what story does my face tell? The guy on the left says, 'I am stuck. I am unsure. I am tired.' The guy on the right says, 'I am Nate. I am whole. I never knew I could be this happy.'
It took me awhile to see, that coming out had nothing to do with my sexuality. It was a process of walking away from what held me captive, and in every way…breaking free."
This story was submitted to Love What Matters by Nate Postlethwait of The Other Side of Saved. You can follow his journey on Facebook and Instagram. Submit your own story here, and be sure to subscribe to our free email newsletter for our best stories.
Read more from Nate:
'I bet all the girls have a crush on you.' My mom distracted, he gave me his number. I was an easy target.': Male sexual abuse survivor finally realizes 'it wasn't my fault' after 32 years
Provide hope for someone struggling. SHARE this story on Facebook with family and friends.