"It was January 6, 2017. 'Yvette Michaud, you're next!' I slowly opened my eyes when I heard my name being called. I realized I had no idea where I was. I was lying on a cold stone bench in a room with a bunch of other girls in what appeared to be a large cell. I sat up and tried to collect myself. My head was pounding. I quickly realized I was still intoxicated from the night before. I stood up and walked toward the door of the cell. A guard opened the door and escorted me down a hall. It was then I caught a glimpse of my reflection…in an orange jumpsuit. That moment must've only lasted for about a couple seconds, but it felt like an eternity. Who was this person staring back at me in an orange jumpsuit? I did not recognize her. How did I get here? Well, let's rewind.
I will never forget my first blackout. I was a freshman and had just moved into the dorms of Wheeling Jesuit University. My father was a professor and pre-law advisor at the university, and I was planning on majoring in pre-law and going to law school. I was nervous and excited about this new chapter of my life.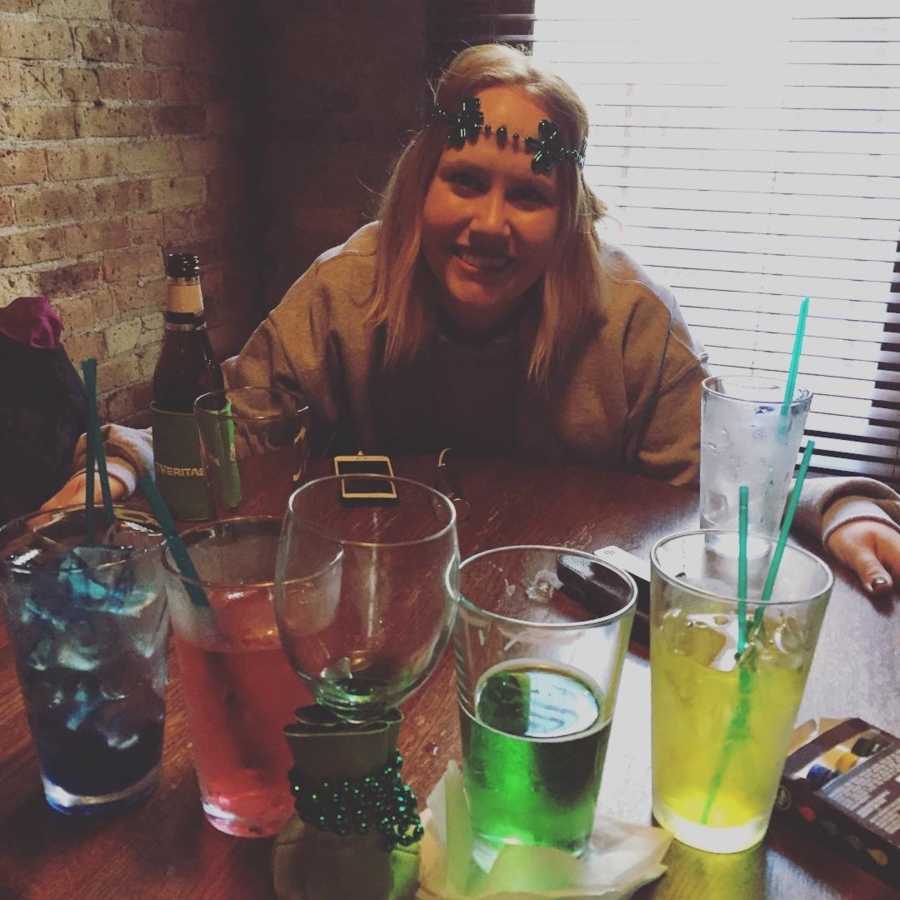 Having gone to an all-girls high school, being around boys on a consistent basis was new for me, and I remember my child-like insecurities flooding my body as I planned to meet up with several co-eds at the boys' hall to hang out. Vodka and blue Gatorade, that was my drink of choice. I had never been drunk before, let alone blacked out. But as soon as I felt the warmth and tingling hit my nerves, it was like I was off to the races–not only that night, but nights like that night for the next 13 years!
I felt confident, not only in my skin but around others, especially guys. I felt invincible! 'This is awesome!' I remember thinking to myself. I woke up the next morning in my dorm room bed, not knowing how I got there, with an innate feeling of embarrassment that would become all too familiar. 'Geez, Yvette, you're a hot mess,' I thought to myself that morning.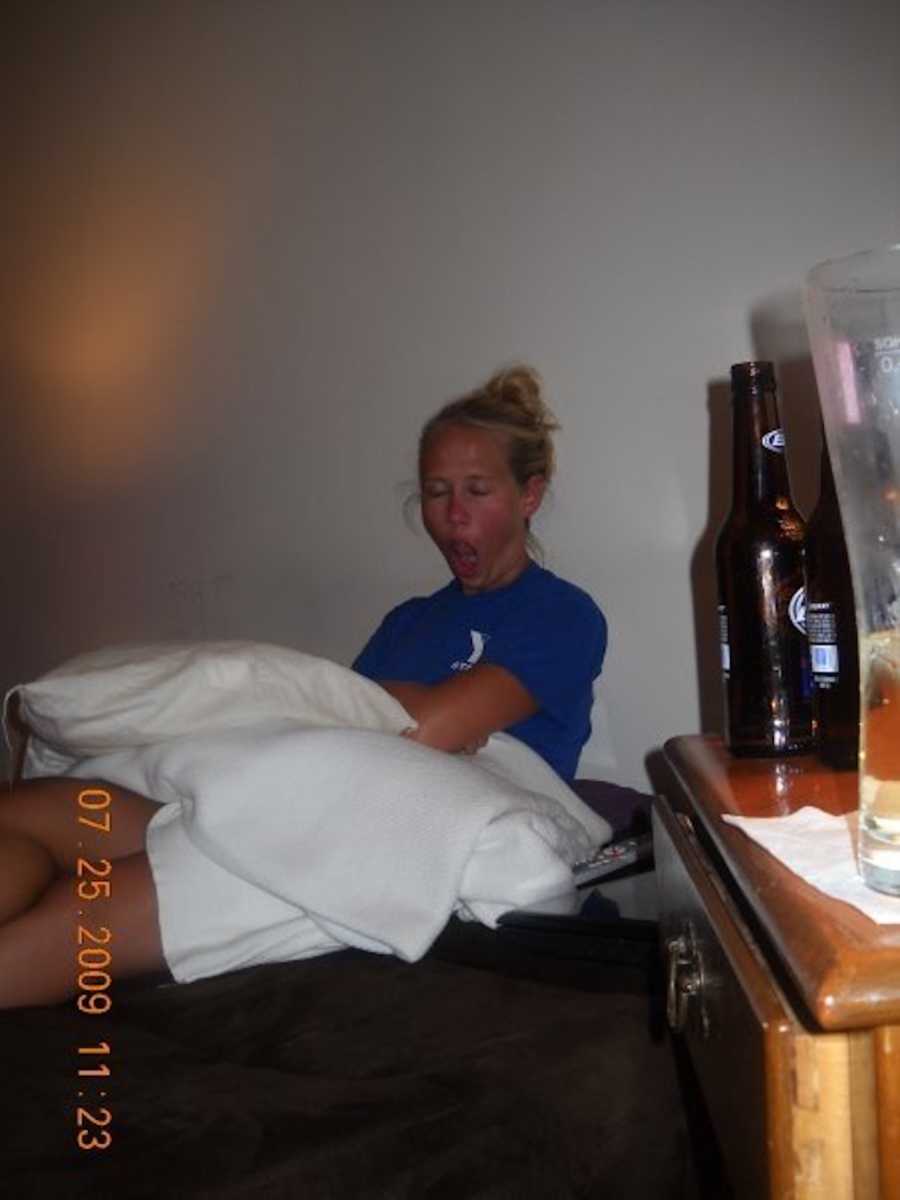 That August night and the morning after, in 2004, would set the stage of the duplicitous life I would live for the next decade and a half. 'Work hard, party harder,' was my motto! I would 'functionally' juggle life as Yvettet. Honor student, lawyer, athlete, runner, girlfriend, friend, and daughter with 'hot mess' Yvette who was insecure, promiscuous, bulimic, depressed, a wanderer, and a blackout artist.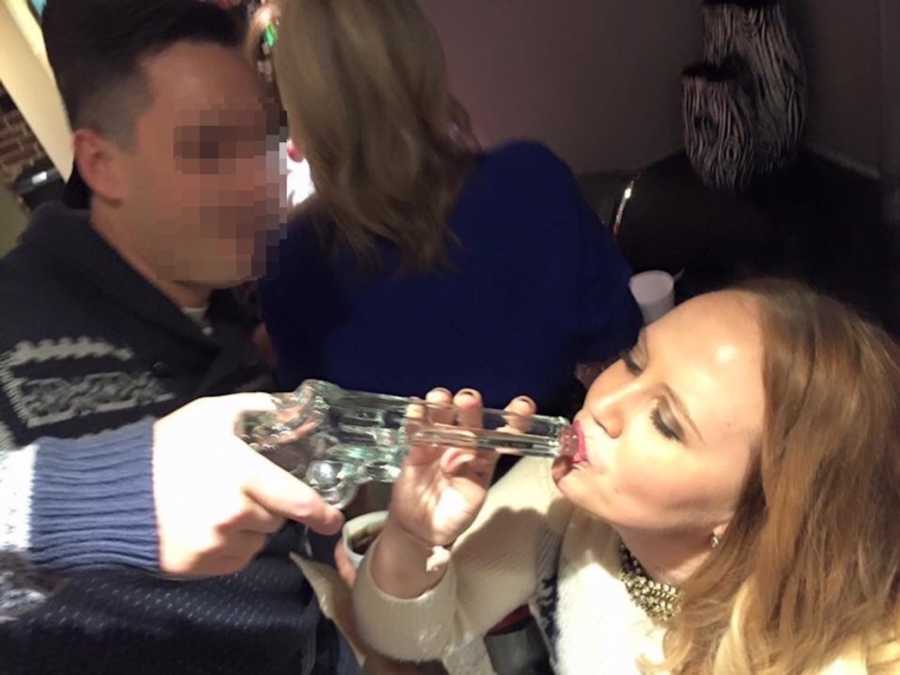 During college, when I wasn't in a relationship, I spent my weekends binge drinking and exercising my newfound skill of being promiscuous, which was a 'weapon' used to fend off my insecurities. When Monday mornings came, I would return to be the star student. Sophomore year, I started dating my only long-term boyfriend. I thought being in a relationship would 'tame' my wild side. Boy, was I wrong. Weekends, instead, would then be spent binge drinking, doing drugs, and fighting with him. He was emotionally abusive and would prey on my insecurities. I would lash out in response, with fits of rage by cheating on him, physically hurting him, hurting myself by throwing up everything I ate or breaking things in my dorm room, like all our picture frames. We brought out the worst in each other. It took me 4 years to figure that out and end the relationship—only to find myself in two more nearly identical relationships in the future. But hey, this was college. Isn't partying, being in a bad relationship, and struggling with an eating disorder part of the journey?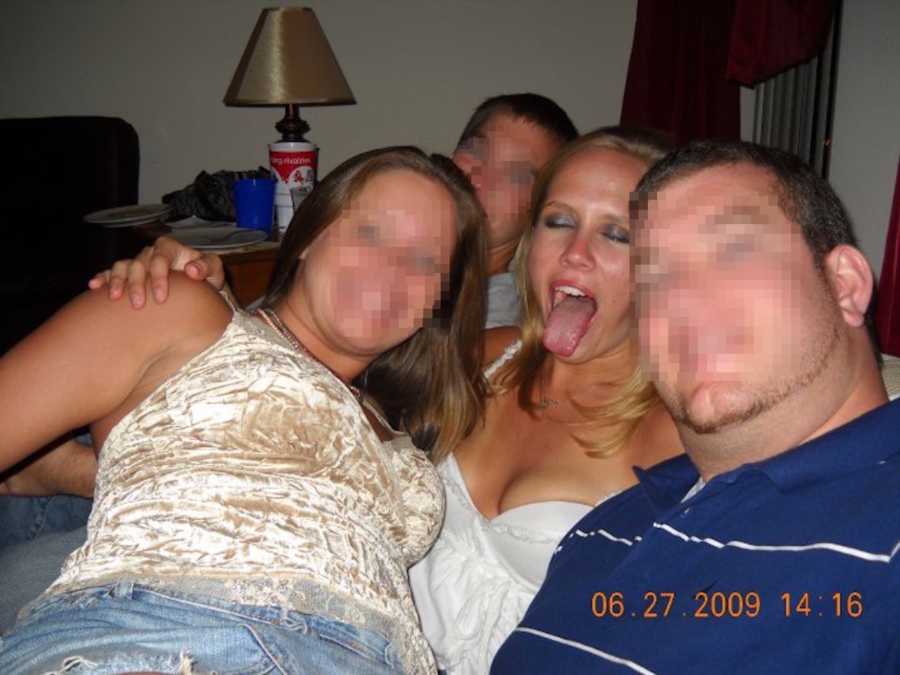 I kept up the juggling act and graduated with honors in the spring of 2008. I had been accepted into Duquesne University School of Law in Pittsburgh and moved there in the fall of 2008. Finally, time for a fresh start! Or so I thought.
Law school was nearly identical to college. The juggling act continued: Yvette versus Hot Mess Yvette, Round 2. However, what did make law school different was losing friendships due to my out-of-control partying habits. For the first time, I was confronted about my drinking by people close to me and boy did that piss me off! I garnered a new skill of manipulating my way out of the situation with sincere apologies and would make a new circle of friends who didn't know the 'hot mess' side of me: another ball to juggle.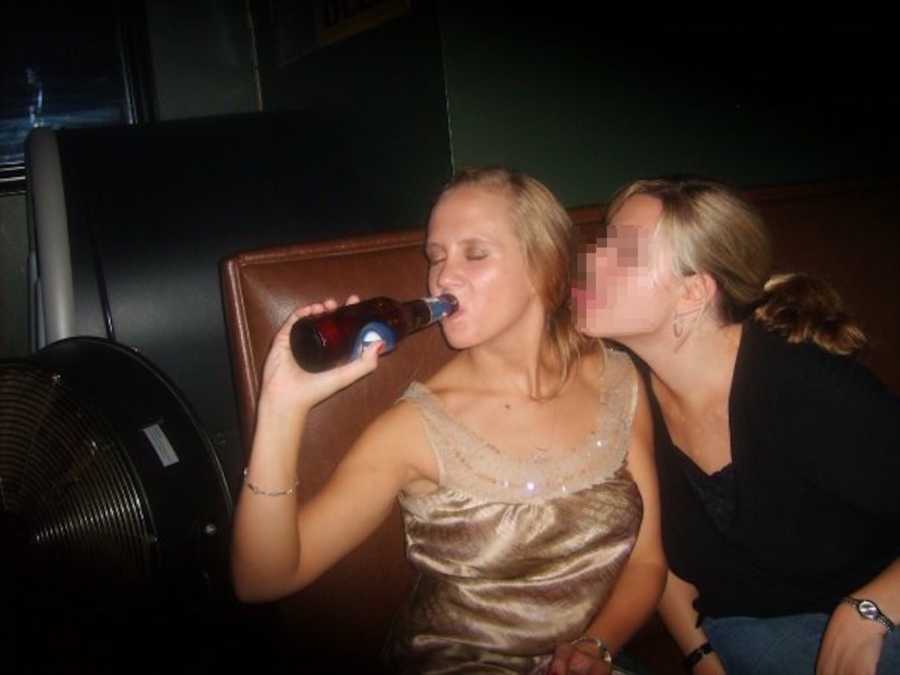 There were many times during undergrad and law school that should've been rock-bottom for me, notably this event. I had gone to Myrtle Beach, South Carolina in the summer of 2010 to visit friends with my brother. During our first night, we all went out to a night club. I remember dancing and taking shots, and then it all went black (as it usually did).
I woke up the next morning with that old familiar feeling of embarrassment, thinking I was going to roll over in my hotel room and get a 'talking to' from my brother. Instead, I rolled over to multiple guys I didn't know, all undressed, in a room that was clearly not my hotel room. 'What the heck happened? Where am I? Who are these guys? How did I get here?' I quickly got up, dressed, and ran out the door, never receiving any answers to my questions. But did that horrific morning stop me? Unfortunately, no. I kept up the juggling act. I graduated with honors from Duquesne University School of Law and had a job waiting for me at an international law firm.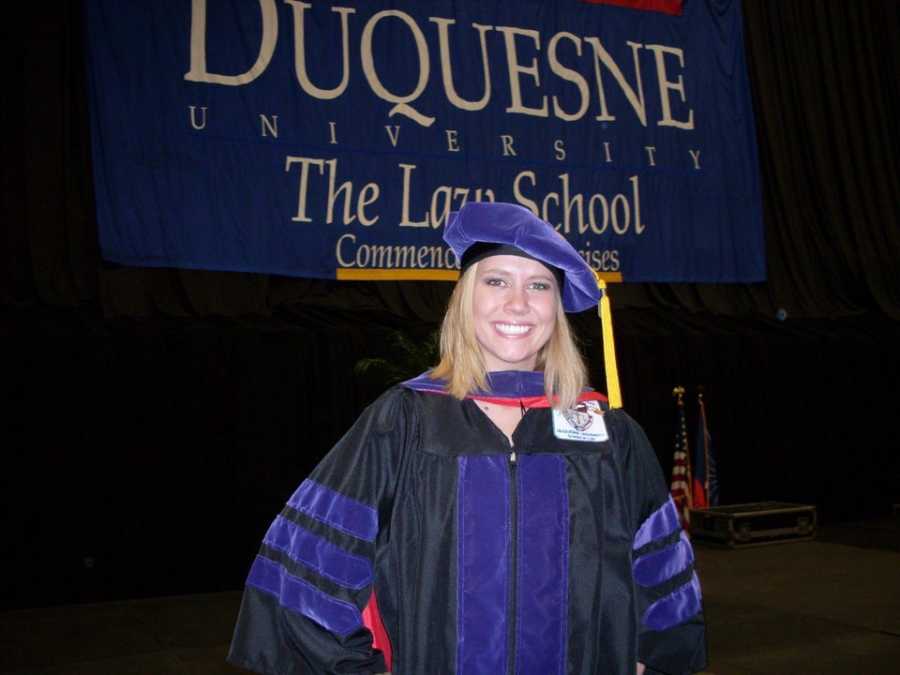 Life post-school was seemingly great. I had prestigious jobs, made more money than any 20-something should, and had lots of friends. I was also given the opportunity to move to Houston, Texas, in the spring of 2013, where the law firm I worked at the time was opening an office. Additionally, I was in great physical shape, and I completed a full marathon in the winter of 2014.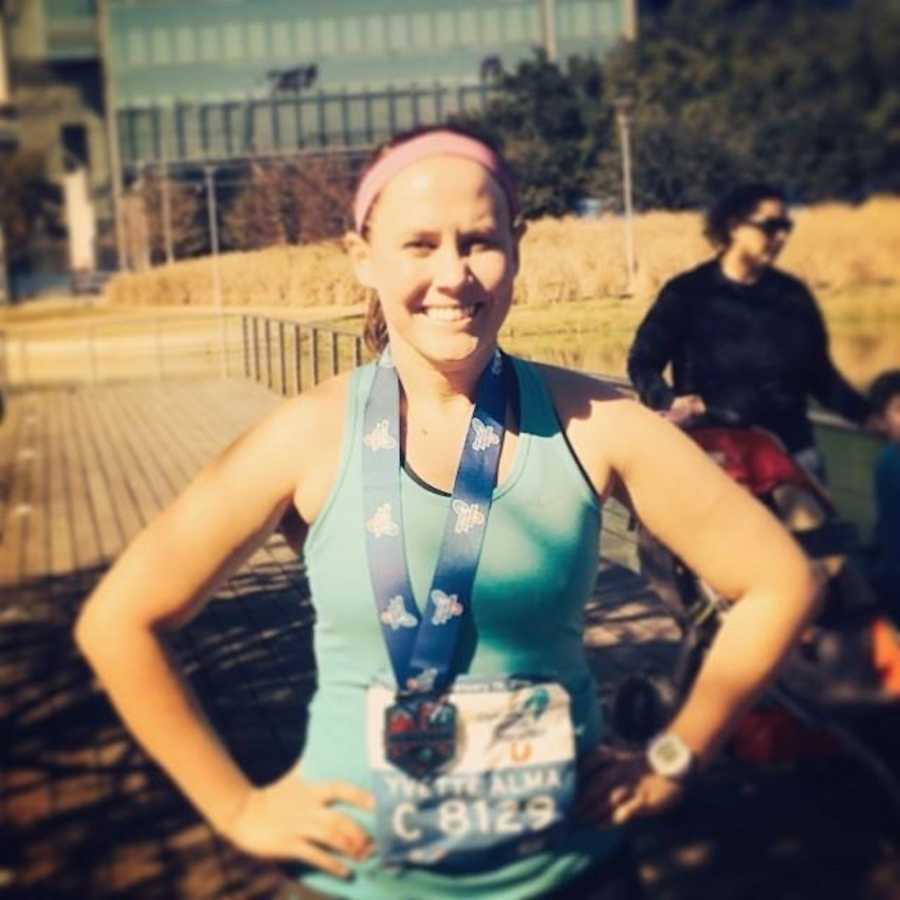 Unfortunately, though, the juggling act continued. Yvette versus Hot Mess Yvette, the Final Round. Insert binge drinking, blackouts, depression, suicidal thoughts and attempts, loss of friends, loss of jobs and loss of boyfriends here.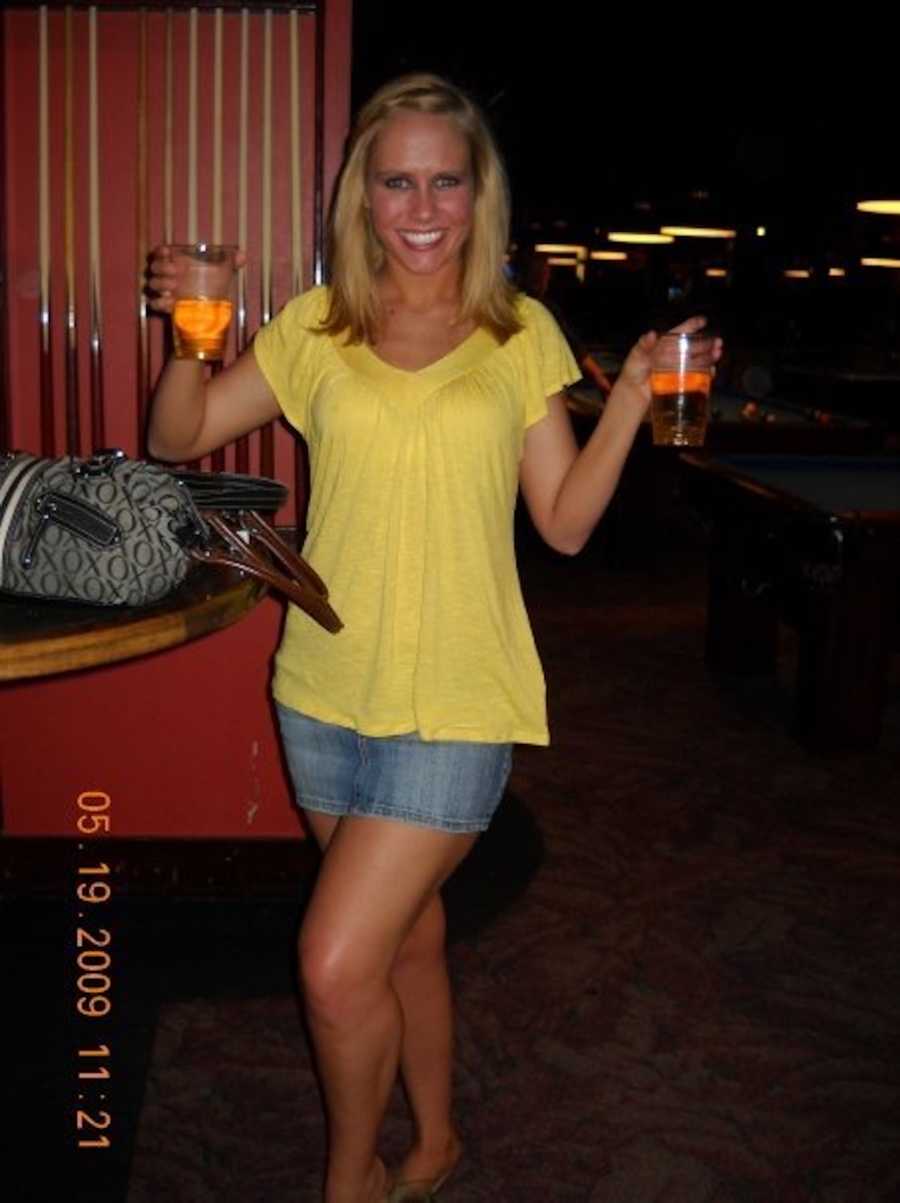 I was becoming so sick of the continual juggling game. I was depressed and insecure. I would drink myself to sleep most nights. I struggled to get out of bed to make it to work. Although, ironically, I never struggled to get out of bed to drink. I eventually lost my job at a company in Houston, Texas. My parents thought it would be best to move back home to Wheeling, which I did in the fall of 2016. I had no job, no money, and was single, all of which defined me. The downward spiral sped up until I found myself looking at my reflection in the glass at the jail on January 6, 2017. Enough was enough. I surrendered.
I had been arrested for a DUI, which honestly was the best thing that has ever happened to me. I decided to go to a treatment center in February of 2017. During my time, I realized and openly admitted I was an addict and alcoholic. I remember feeling this incredible weight being lifted after making my admission during my first meeting. I immediately started sobbing out of relief.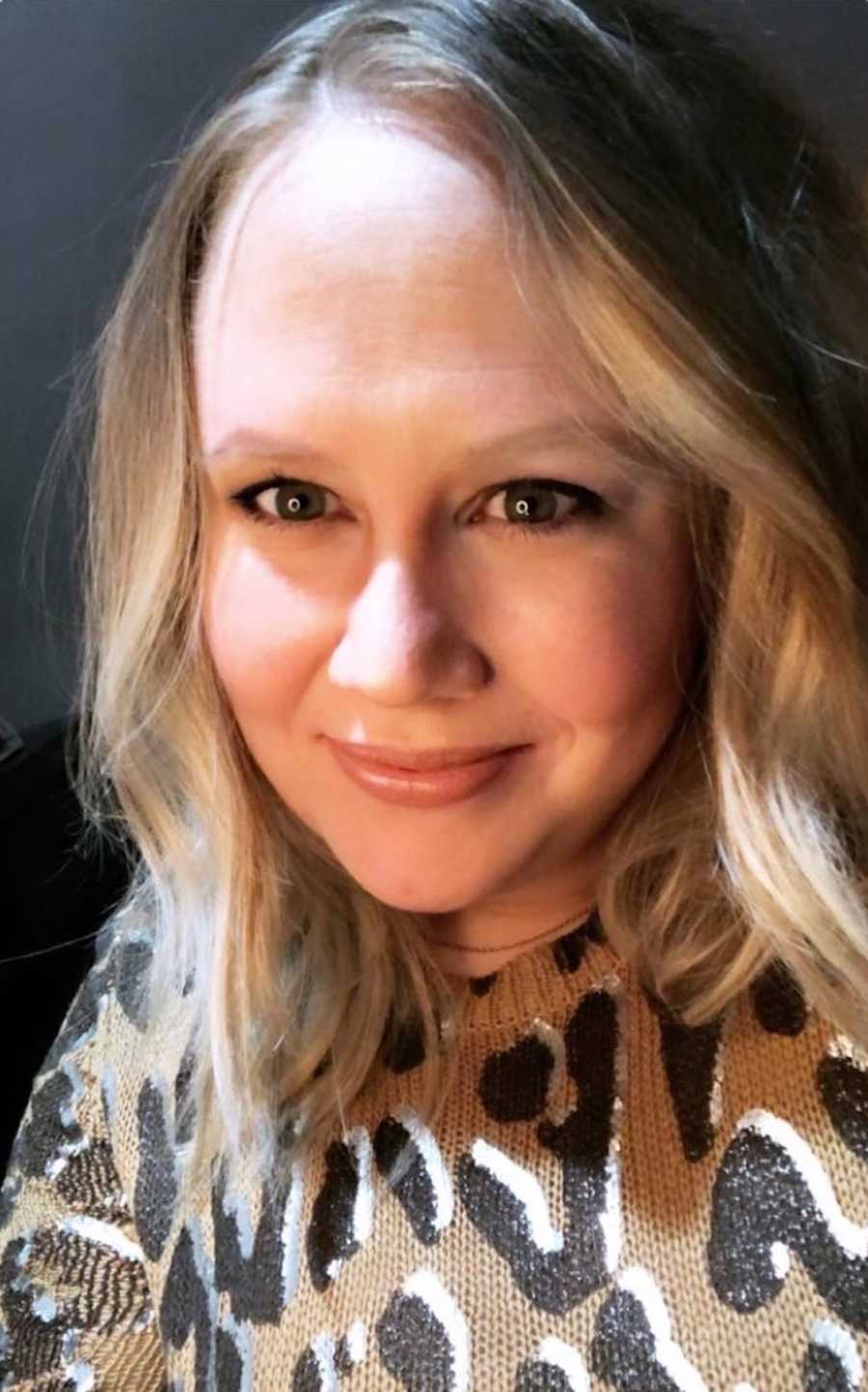 The journey has not been easy by any means, and I did have a relapse on June 1, 2017. But the number of blessings I have received after my surrender make the difficulties worth it! I received a renewed faith in God, met and married my soulmate, and found out we were pregnant all within a year of sobriety. Once I surrendered my will, the stars seemed to have aligned and all my fervent prayers were answered!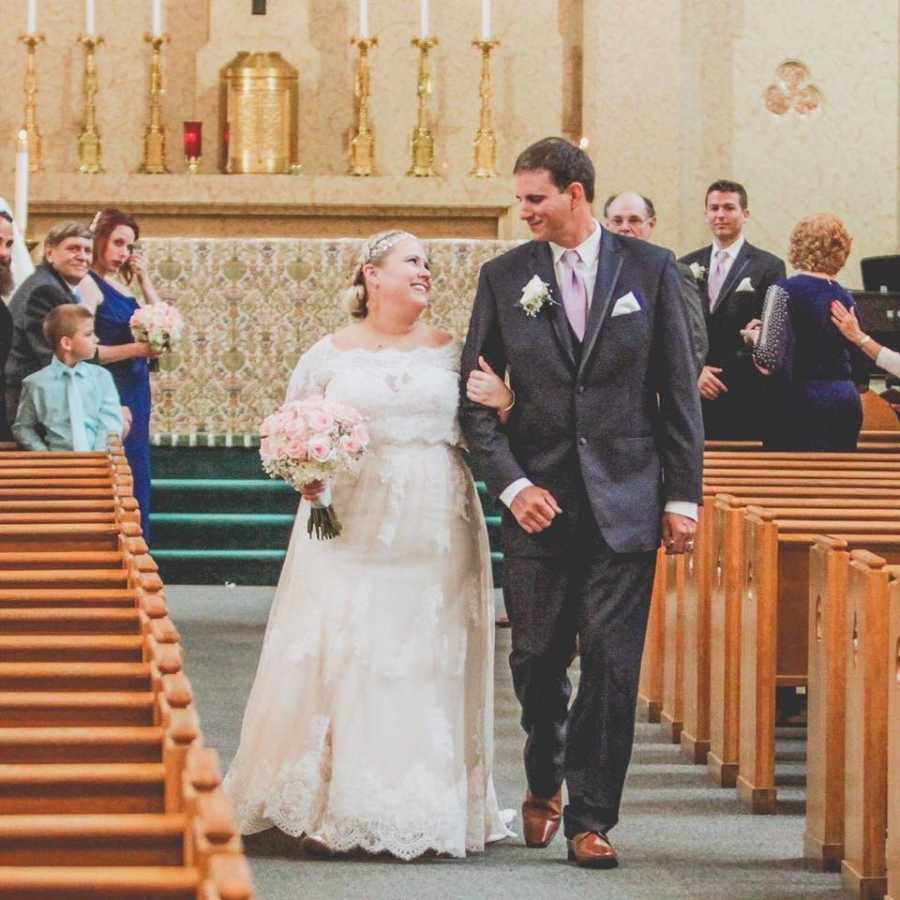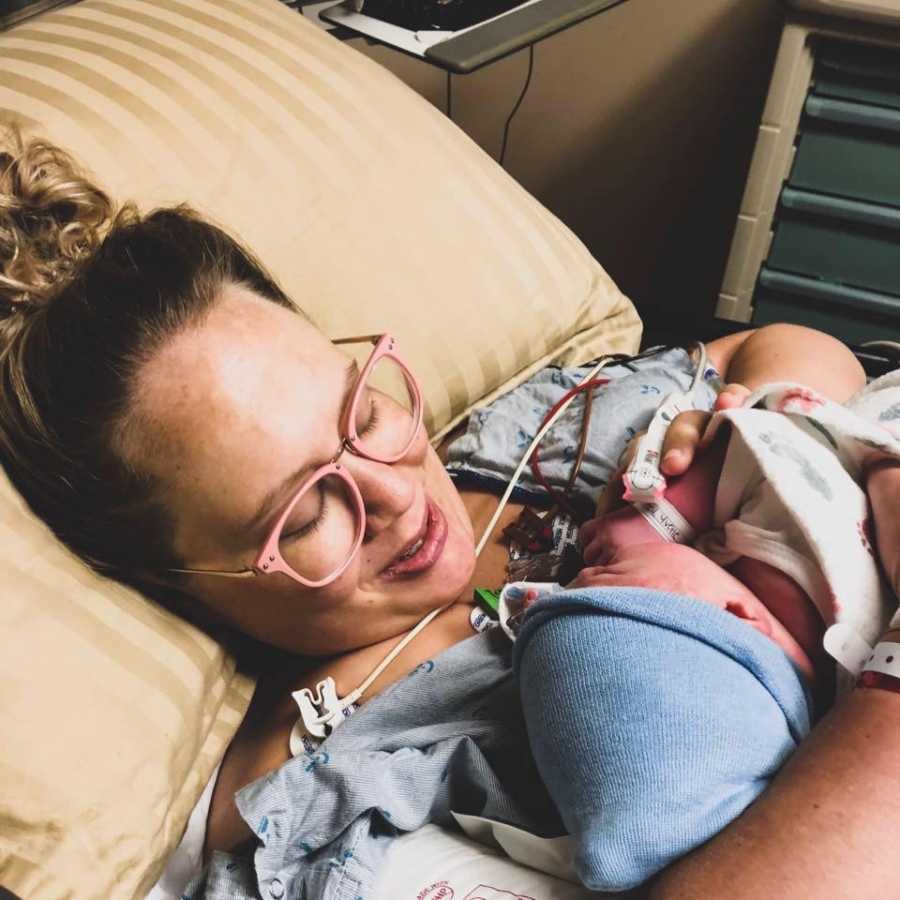 Today, I woke up almost 1000 days sober, with a loving family, supportive friends, and a great job. Do I still have bad days and weeks? Absolutely, but instead of drowning those negative feelings, I am learning how to cope with those feelings in a positive way by asking for help, praying, exercising or watching mindless reality television shows.
Am I still triggered? Absolutely, especially during football games and holidays. But I'm living proof that one is too many, and a thousand is never enough. Hot Mess Yvette is finally defeated and what remains is Yvette: wife, mother, Christian, lawyer, and recovering alcoholic/addict."
From podcasts to video shows, parenting resources to happy tears – join the Love What Matters community and subscribe on YouTube.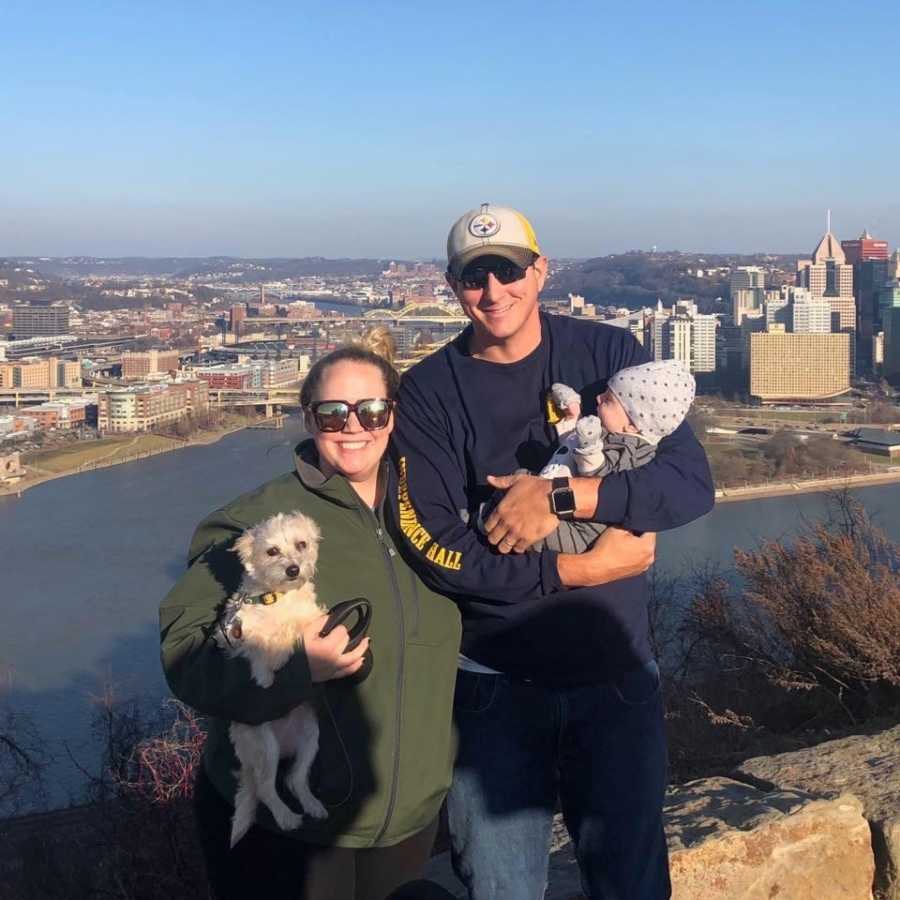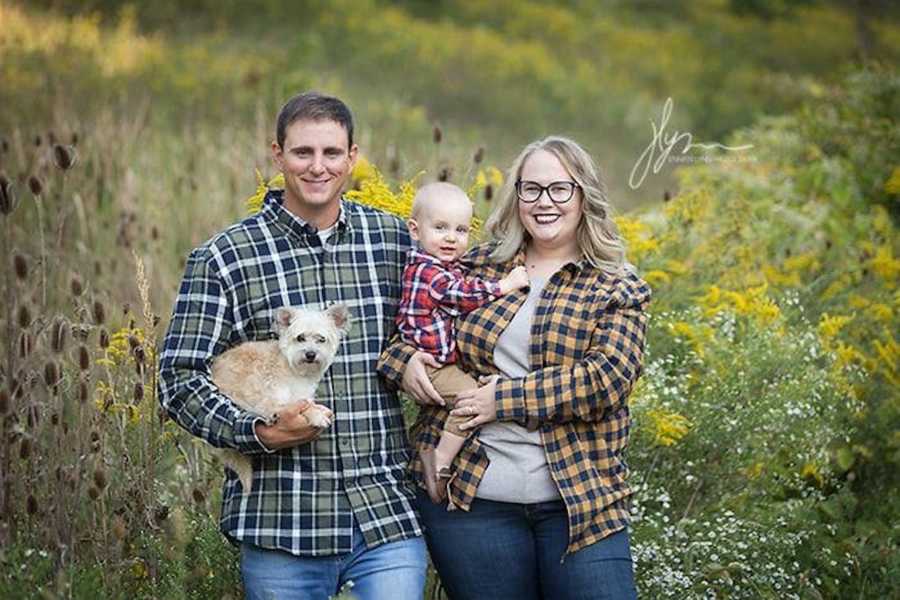 This story was submitted to Love What Matters by Yvette Alma Michaud Hershey from Wheeling, WV. You can follow her journey on Instagram. Submit your own story here and be sure to subscribe to our free email newsletter for our best stories.
Read more touching stories like this: 
'Lisa, marry me.' 'Ask me when you're sober,' I'd say. With enough alcohol, he'd tell me he was God': Woman spends years with alcoholic, realizes 'I didn't have to stay with him to prove I was tough enough'
'Don't go too far. You have work the next morning.' My boyfriend jumped in to save me. I was so intoxicated I couldn't swim back.': 24-year-old overcomes 'party girl' alcoholic lifestyle to thrive in healthy, sober life, 'I never thought this day would come'