"I've wanted to be a mom ever since I can remember. I know that's not unique to me, but it's the truth. I also know that infertility is not unique to me. Unfortunately thousands of women and couples experience infertility, and we happened to be one of them. After many doctor's visits and lots of years praying for a positive pregnancy test, I was diagnosed with 'unexplained infertility.' Which was devastating.
My husband and I didn't try too many medical interventions just because it didn't feel right for us. In March we stopped seeing doctors and just put everything on hold after my doctor had said, 'I hope you're saving for other options.' Probably referring to IVF or adoption – I didn't ask. Fast forward to one night last August, my husband and I went on a little date night to the mountains with our pup in tow, roasted s'mores, and just enjoyed our time together. Eventually babies came up in conversation, as they usually did, and we both, all of a sudden, felt pulled to adoption.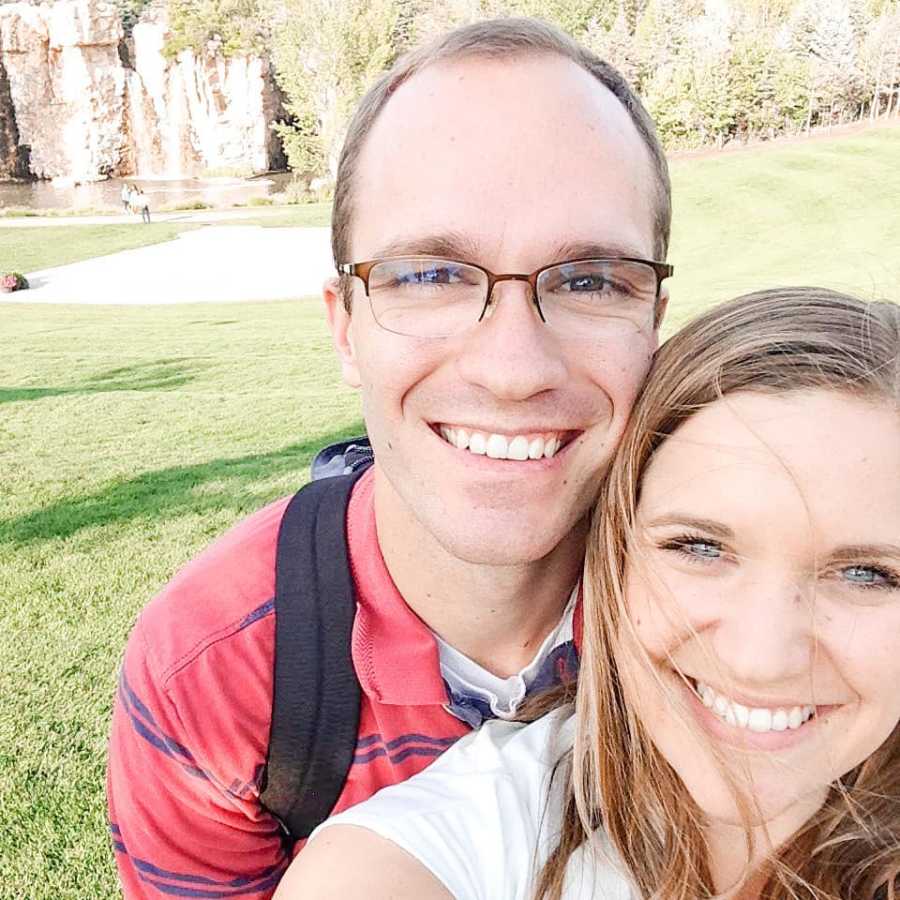 We didn't waste any time. We spoke with families who had adopted, got our home study underway, went to classes, and eventually posted on every social media platform and asked all of our friends to share. Just two weeks later, some sweet friends of ours came over and told us they knew of a young woman who was expecting and wanted to place her baby for adoption. We were blown away! We met Kiara and her boyfriend Luke shortly thereafter, and clicked with them immediately. Less than a week later, they asked us to adopt their baby girl! We spent a lot of time with them and their families, and everything just felt so natural. We fell in love with them and knew that even if they decided to parent their sweet child, we would love them and support them no matter what.
Two months later, December 6th, we got the call that it was time to go to the hospital. They had invited us to be there throughout labor and delivery, so we were. I will never be able to put into words what it was like being in that delivery room and seeing my daughter enter this world. The calm, sweet peace that filled the room was tangible. Quinley Aizlin, this precious, loved baby girl, was placed on her first mama's chest, and we all cried.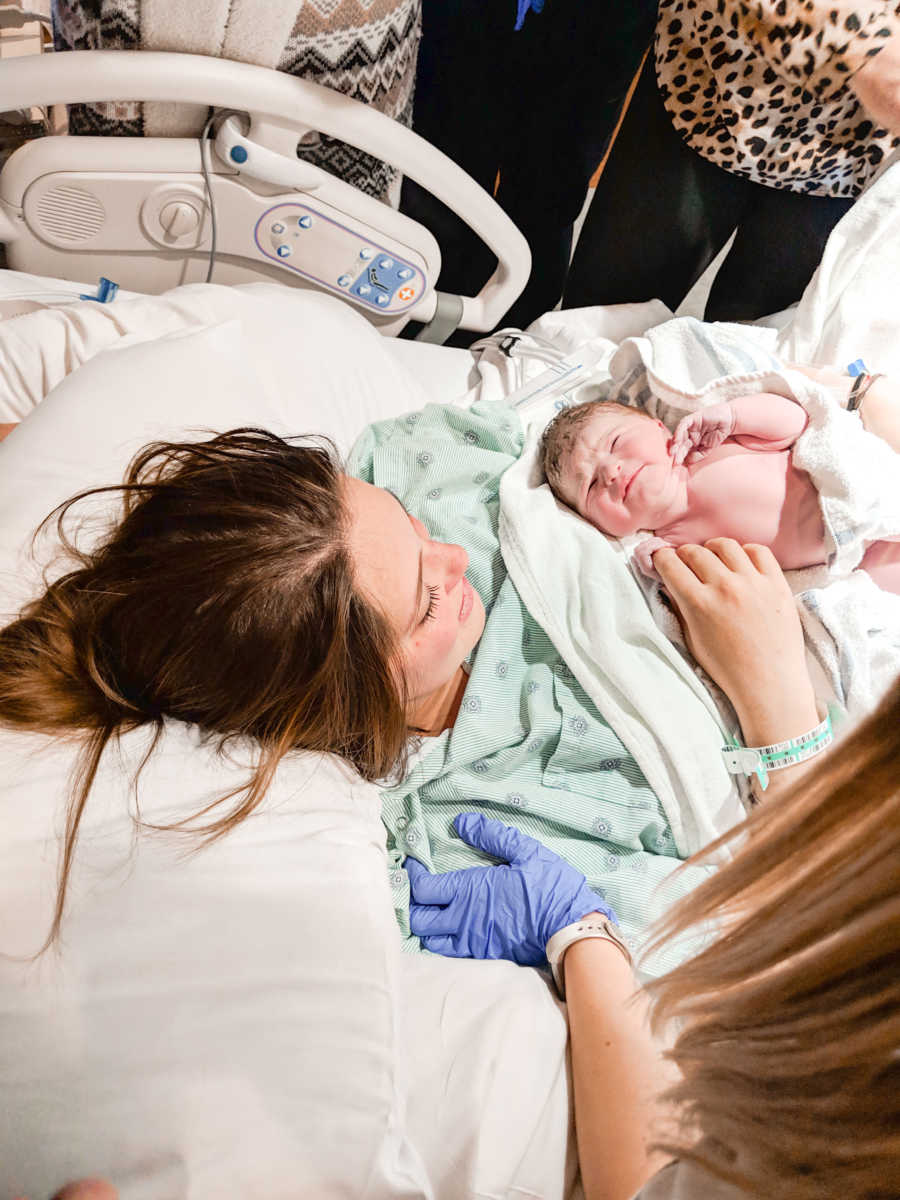 When Quinley was handed to me, tears fell as I looked down at her perfect, tiny little body in my arms. But immediately my thoughts went to Kiara, her first mom, and I went to her and we embraced as we both cried, this sweet miracle between us. She was making the biggest sacrifice of her entire life, while giving me my greatest joy. My heart still breaks for her as I write this.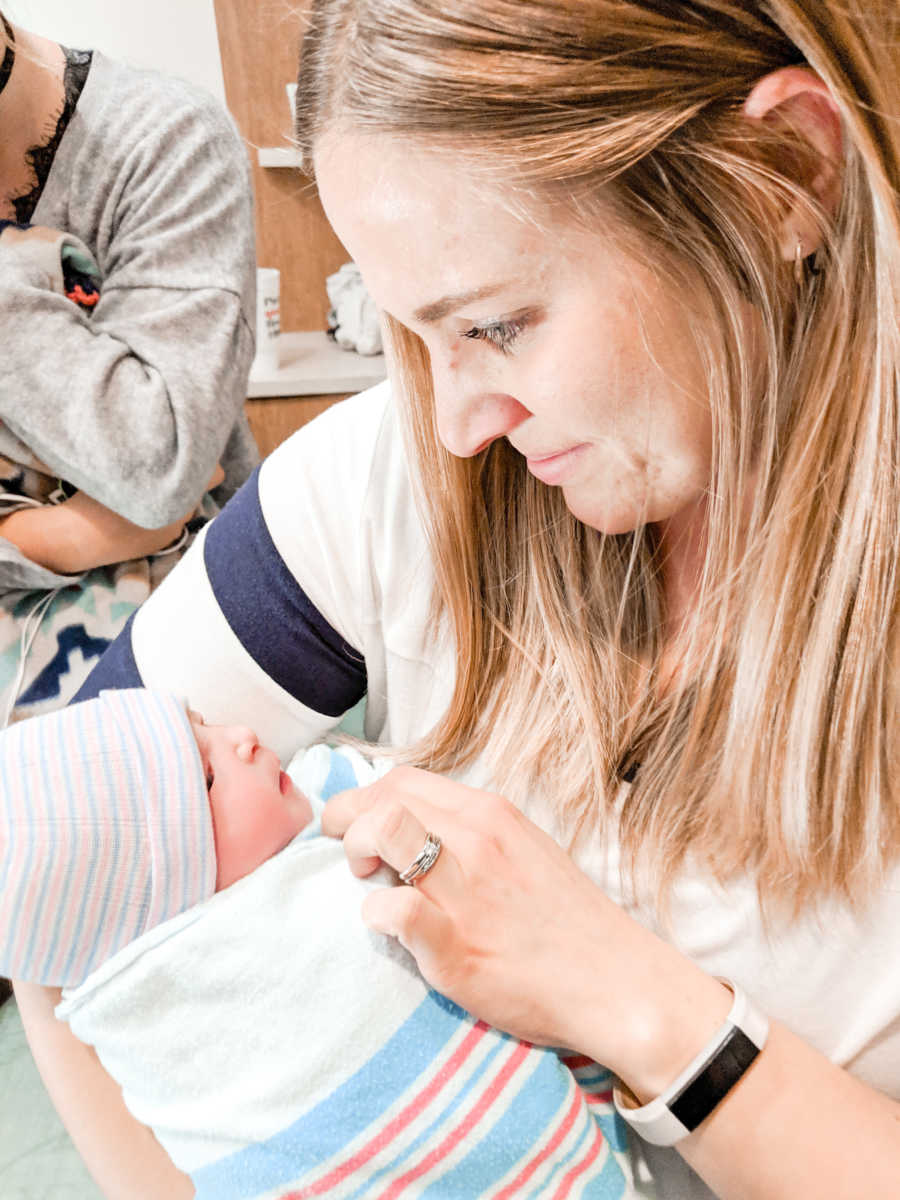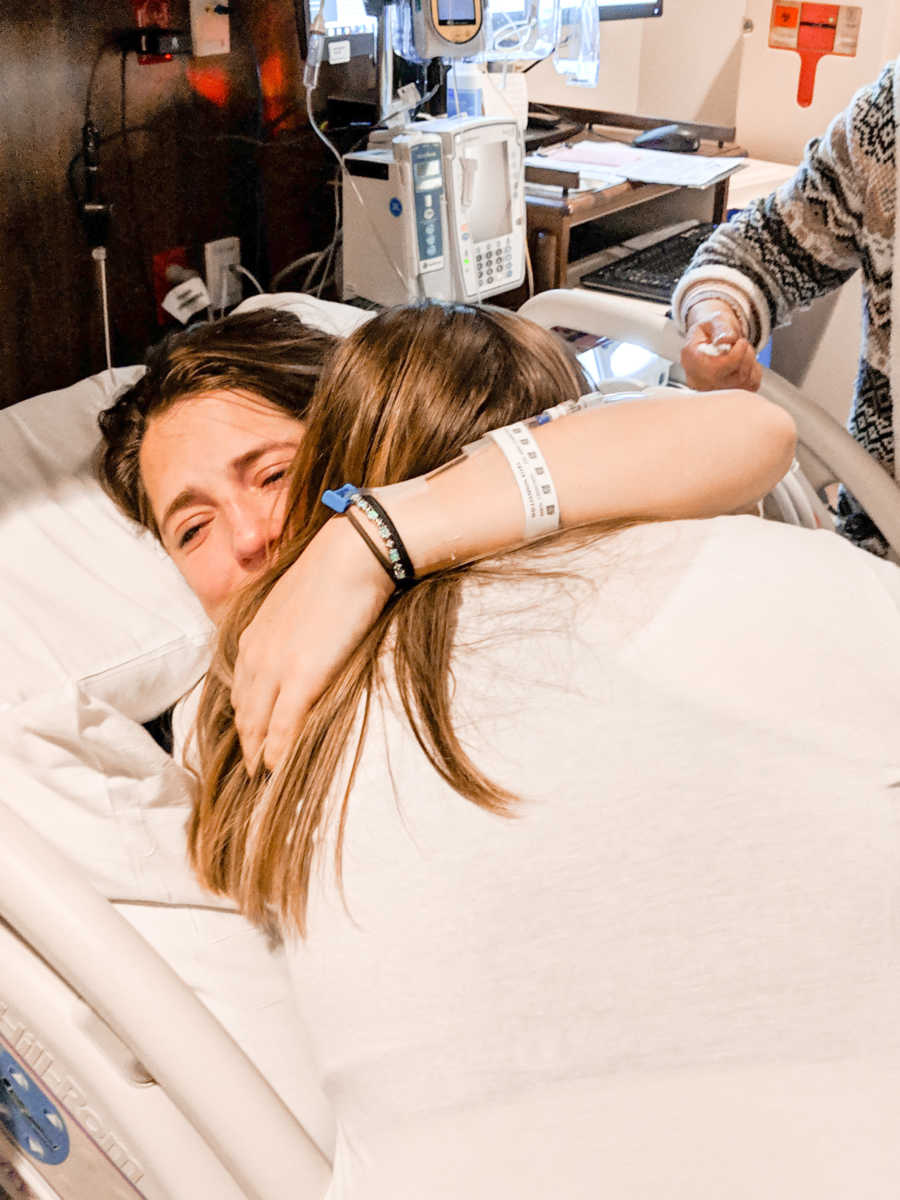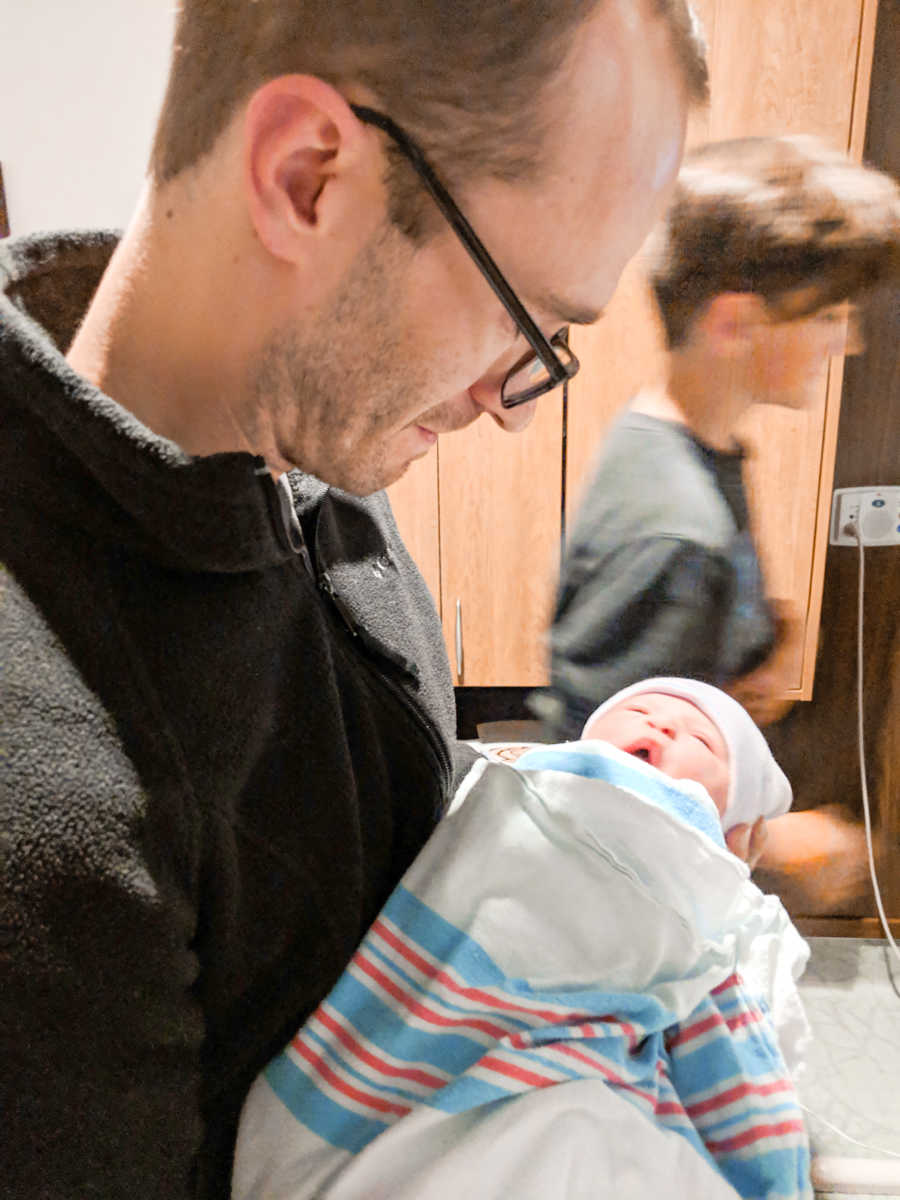 While Kiara was signing the relinquishment papers in her hospital room, Jason and I waited in ours. The emotions were so high. I remember when the case worker finally walked in, we stood and she came to us – 'Congratulations,' she said. I burst into tears – sobs – the same broken, bittersweet feelings as when I held my daughter for the first time rushing back, but even stronger. My heart was literally breaking for Kiara, imagining how difficult this must be for her, while also feeling so much joy, because I was now a mother. Kiara made me a mother. By handing me her daughter.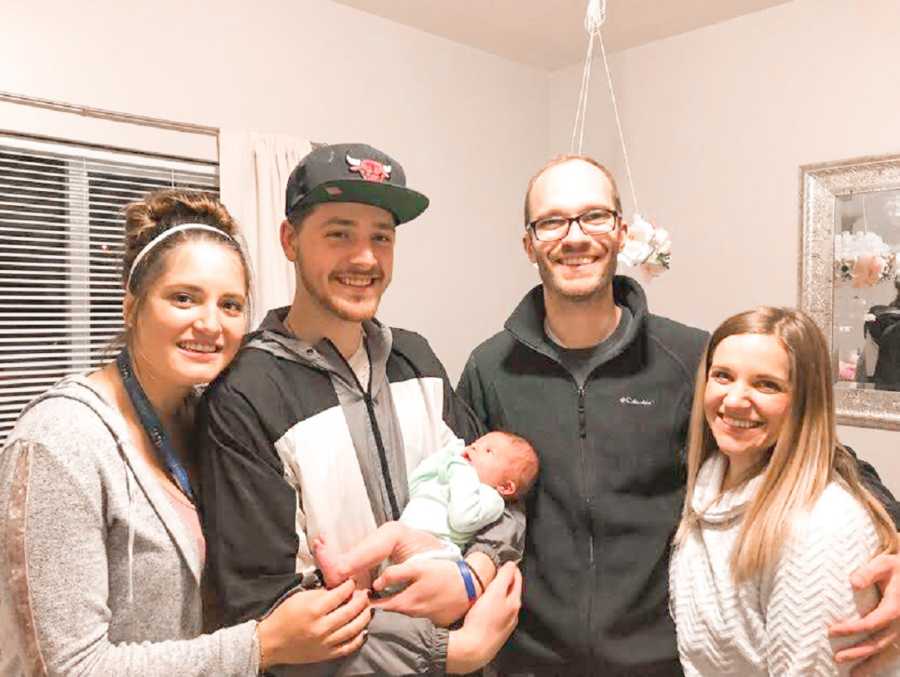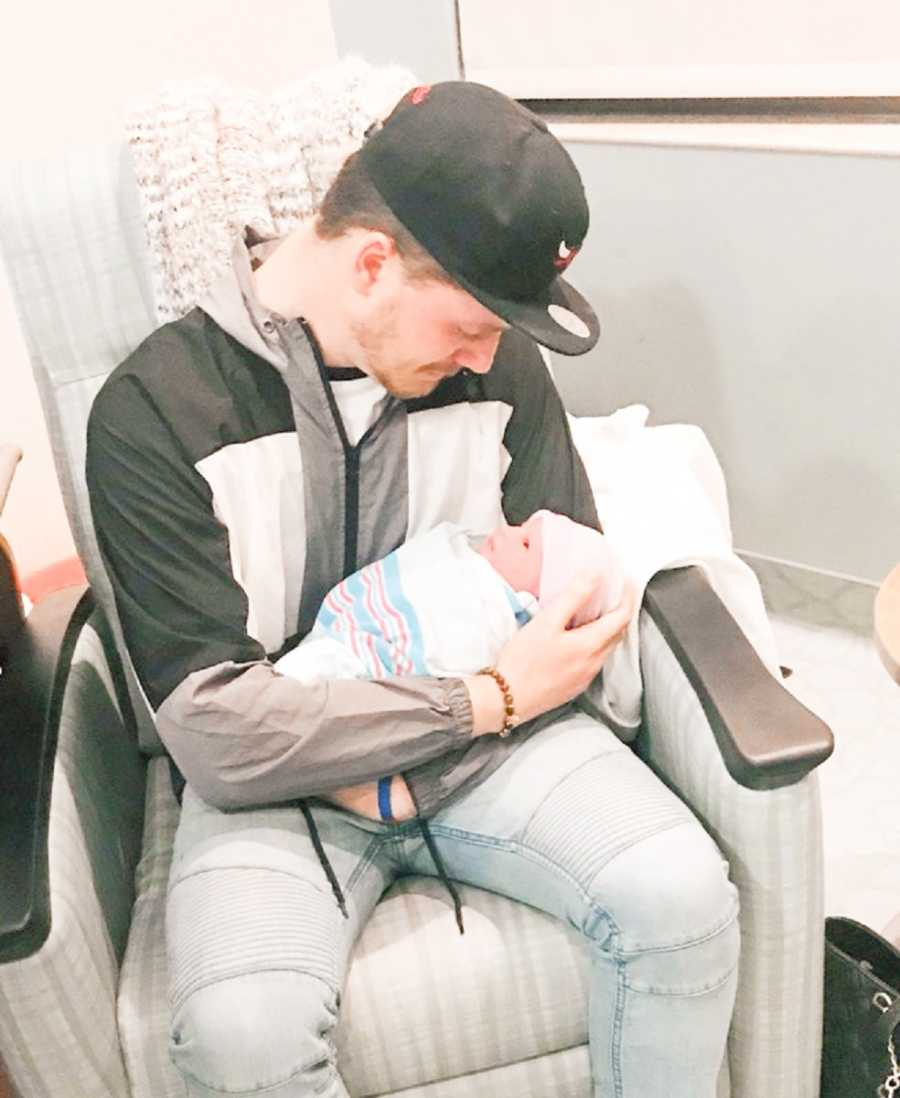 Kiara often tells us and others about when she signed the relinquishment papers, then brought Quinley to us. It was the hardest moment of her life. She couldn't stop crying on the long walk down the hall to our hospital room. But when she walked in and I wrapped her in the tightest, most heart-felt hug I'd ever given, the tears stopped flowing, and she felt peace. She knew she was making the best decision for her daughter. I will never get tired of hearing her recall those memories. It heals my heart a little more each time, knowing she felt peace in placing her daughter in our arms.
We have a very loving, and very open adoption with Quinley's birth parents. We love them like family, because to us they are family. They come and visit often, and we visit them and their families too. I realize not every open adoption can look like this, but I'm so glad ours does.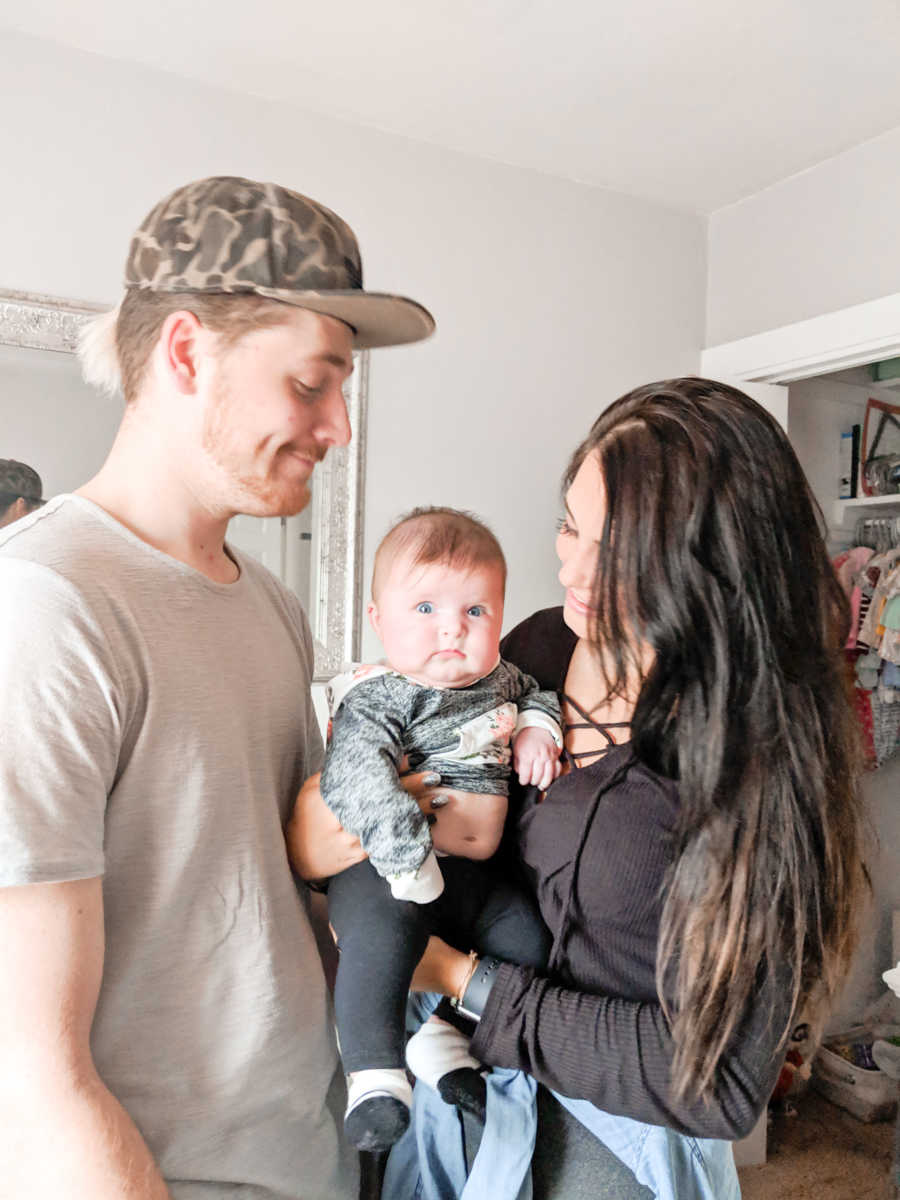 You might think this is our happy ending, but it's not the end yet. In November, after we had already matched with Quinley's birth parents, we heard from a dear friend of mine, congratulating us and telling us that her teenage daughter was expecting. She had considered adoption for her child, due in May, but decided to parent. Fast forward to February and they reached out to us again. Clair was on the fence about it and really wanted to learn more about adoption. She and her family came over and we shared our experiences with them. Clair said, 'I think if I could find a mom who I could have a relationship with like you have with Quinley's birth mom, I would do it.' And Jason and I looked at each other, then back at Clair, and said, 'Well don't count us out!' Clair's face and countenance lit up, and I felt in that moment that we would be parents again, to her baby boy. Less than a week later, Clair asked us to adopt her sweet baby.
I cried tears of joy, and often still do, unable to really comprehend all these blessings, these babies, being placed into our family, to be ours to love forever.
Baby Boy is due in May, and we are all anxiously awaiting his arrival! We spend time with Clair and her family just as we did/do with Quinley's birth family. And we will have an open adoption that looks similar as well. But even now, as we all excitedly await this special boy, I know he is still hers. Although Clair has chosen us to be his parents, we are not YET his parents. This is a decision Clair is making, and one that we will support and love her in no matter what.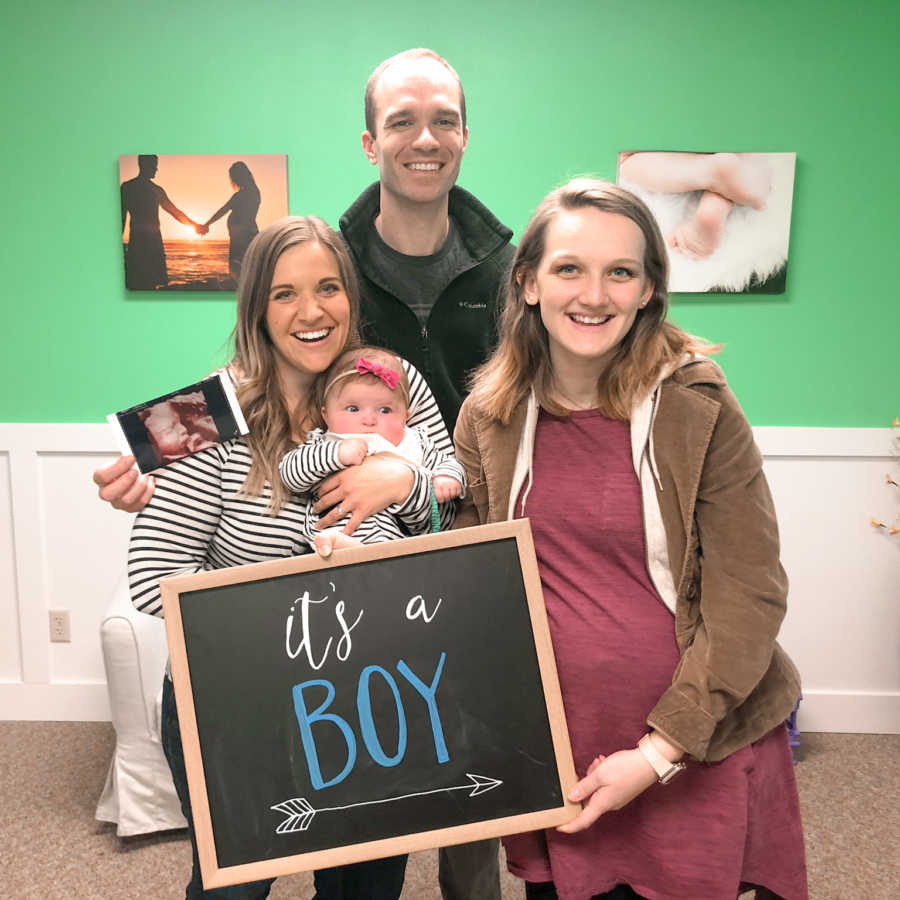 Infertility is hard. I remember the darkest, most hopeless-feeling moments, and it breaks my heart knowing others are still there. But I've done the grieving, and now I understand the waiting, and the pain feels worth it. I know there will be trials ahead too, but right now I'm relishing in the now – the happiness and wholeness I feel right now, with my 4-month-old daughter in my arms, and my hope for the future."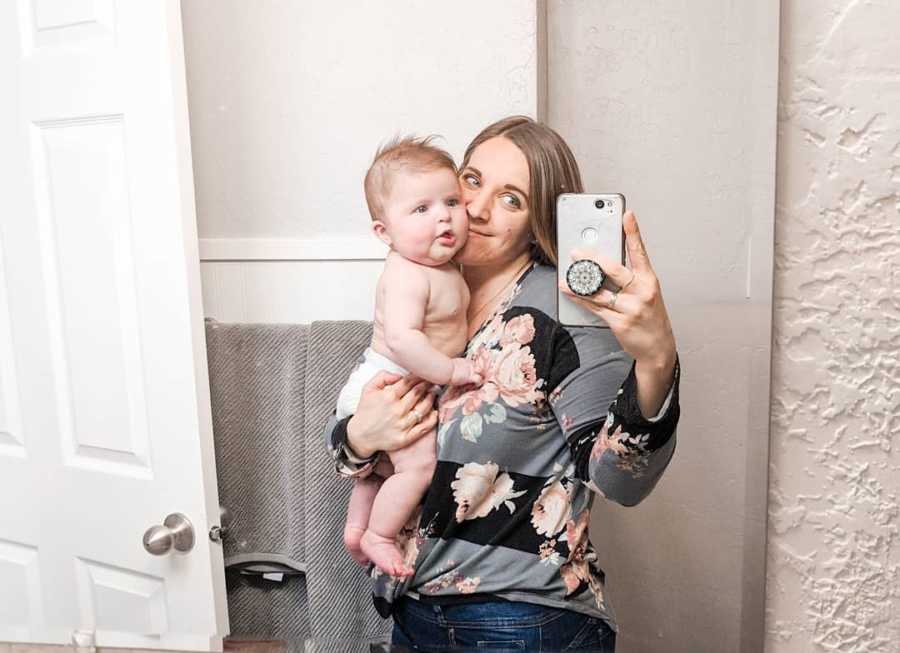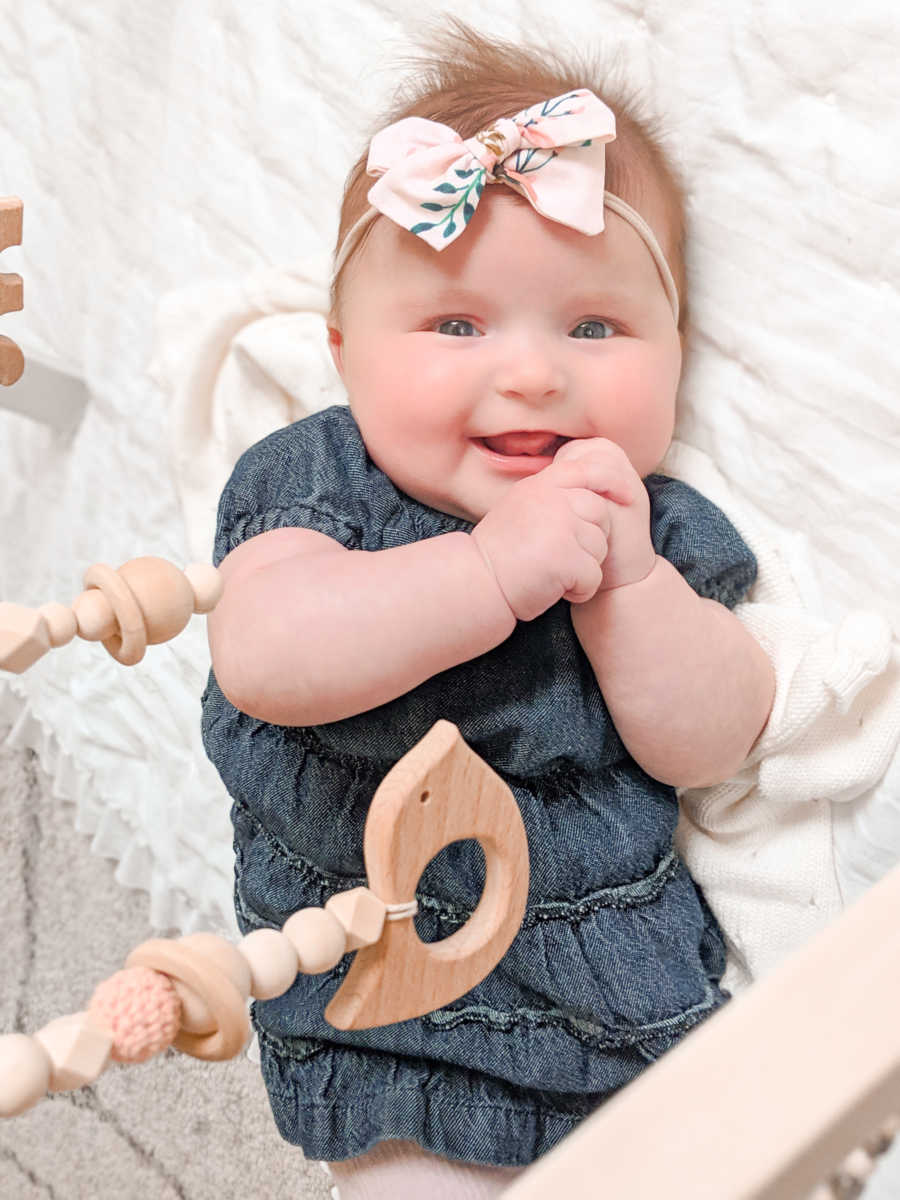 This story was submitted to Love What Matters by Adrienne Biehl of Utah. You can follow their adoption journey on Instagram. Do you have a similar experience? We'd like to hear your important journey. Submit your own story here, and subscribe to our best stories in our free newsletter here.
Read more beautiful stories of open adoption:
'It was just her and I, in her bed, holding this sweet boy, talking about the future. It came time for us to leave the hospital. We all walked out together, one family.'
'It hit me in that moment, this baby is not yet mine. He is hers. I gravitated to her. 'Do you want to meet your son Miller?' I took him in my arms and stared down.'
Help us show the world that compassion is contagious. SHARE this beautiful story on Facebook with your friends and family.