"My life has turned out nothing like I imagined, and yet everything I had hoped for. The loud house filled with giggles, kisses and fighting; the constant vacuuming and fixing of couch cushions; the never-ending trips to activities; and those darn Legos and Barbie shoes that seem to multiply and replenish in every room of the house… ALL of it makes me smile in a way I never thought possible. Even the Legos. But I am not going to lie. Our journey to gather our littles has not been an easy one. I've been to way too many doctor appointments and I've shot up my belly 400 times too much. I've had more miscarriages than I've wanted and spent an obscene amount on fertility drugs and homeopathic herbs. And I've advertised our family on an embarrassing amount of social media posts in hopes of being chosen by an expectant mama. So, like I said, it has not been an easy road.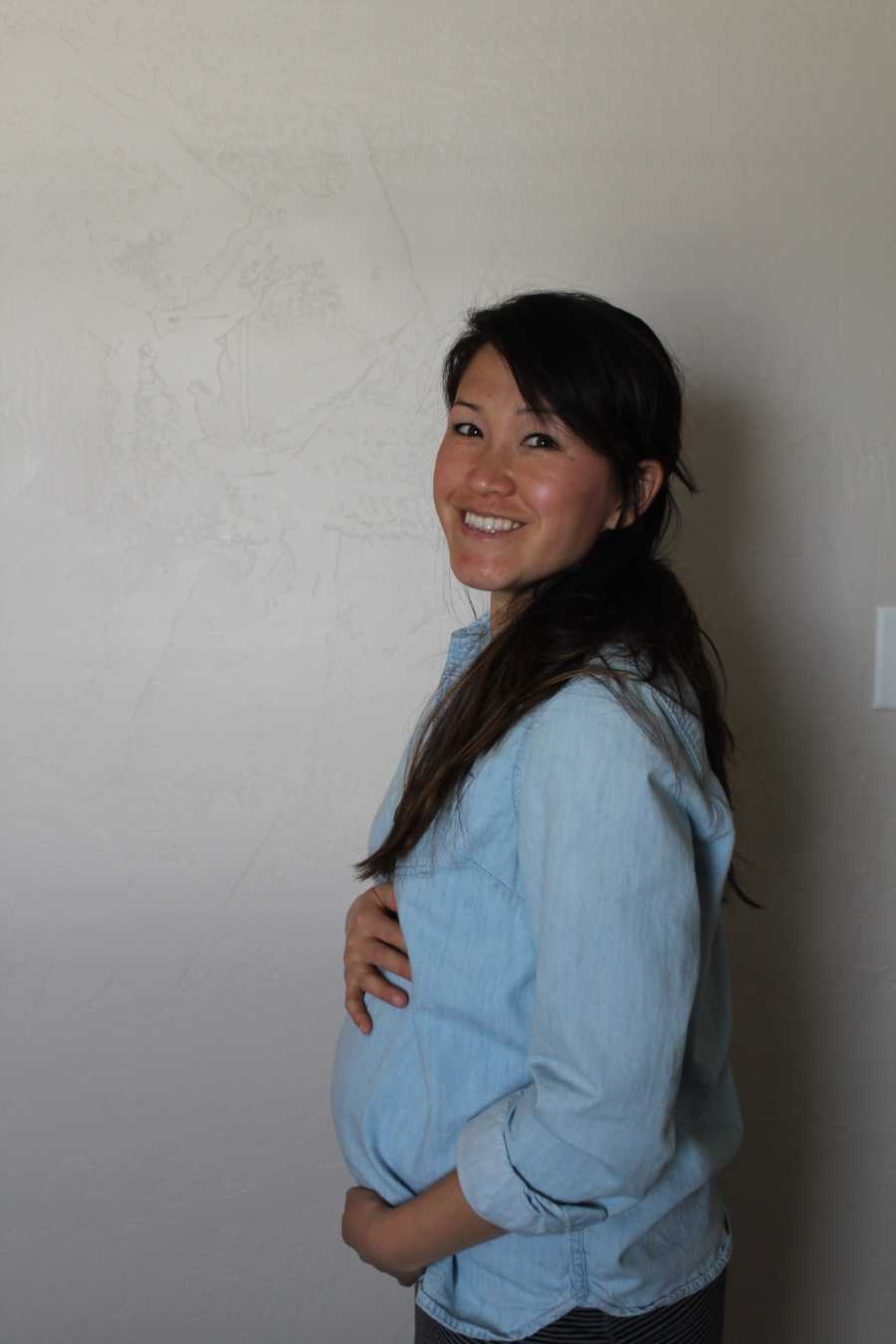 I never knew how badly I wanted to be a mother until I realized just how hard it would be to make it a reality. I still remember the gut-wrenching pain I felt as my husband and I sat in the parking lot before our first appointment with our fertility doctor. We were actually at that point. Actually, seeking medical help to grow our family, and my heart ached. That was 18 months after we started trying on our own. I was in tears, and my husband assured me that it was going to be okay. He was right. We went through months of clomid, femara, IUIs, and finally a successful IVF attempt (another 18 months later). We were thrilled. Though we had a difficult and scary labor and delivery, we had a healthy baby boy and we loved being parents.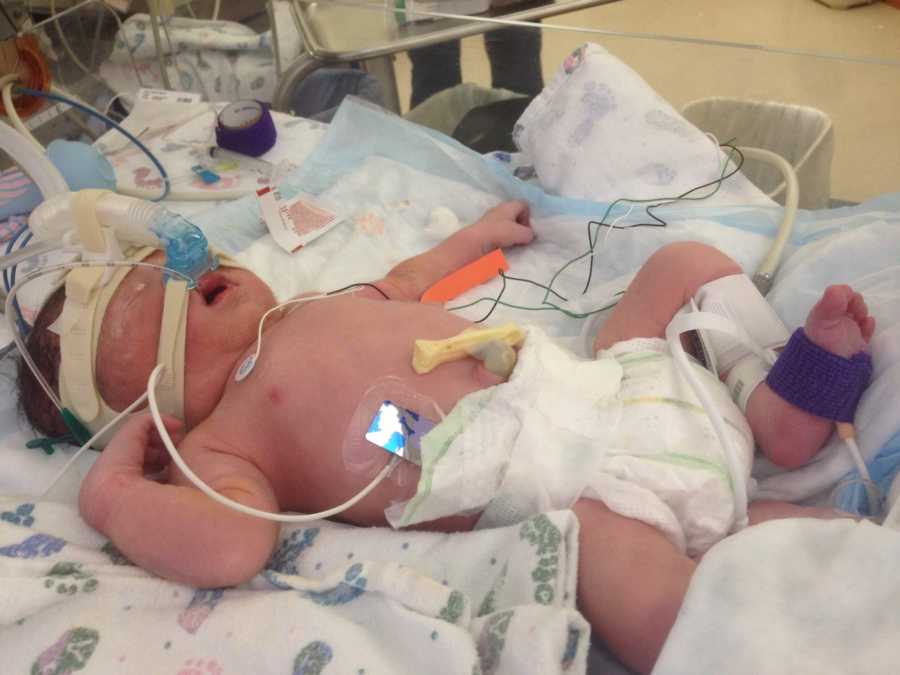 Before our son even turned one, our fertility doctor suggested that we pursue IVF again, since they thought I had a diminishing ovarian reserve. We attempted our second IVF and though successful, we miscarried twins early into the pregnancy. We were devastated, but the silver lining of that cycle was that doctors finally discovered what I knew all along. I had endometriosis.
Our doctor suggested the Depot Lupron shot that sent my body into menopause, cleansing the endometriosis out. Though difficult on my body, there was hope again. We did that for a few months and then immediately jump started my body for another IVF cycle, which once again was successful, but ended in another miscarriage. At that point, doctors told us I would likely never be able to conceive again. I can still remember the pain I felt as I laid on our living room floor sobbing uncontrollably. I felt frustrated, defeated, and lonely. We were exhausted mentally, physically, financially and emotionally, and I had nothing left to give of my own body. Thank goodness God knew otherwise.
I began to see a homeopathic doctor at the recommendation of a friend for the pure purpose of flushing my body of all the fertility drugs I had been on for five plus years. He shared in my first appointment that I could be pregnant in 4-6 months and I matter of factually replied, 'Nope that ship has sailed.' Well, exactly four months after that appointment, I was pregnant. I was in shock. In all truthfulness, I kept the news to myself for a week before even telling my husband, just because I assumed, I'd miscarry and there was really no need to get his hopes up too. But as always, God knew better. Our Evie girl is now two years old and is 100% sass, sweetness and sunshine all rolled into one little girl. She is everything we knew was missing from our family and I thank God every day that He lets us be her parents. When we had her, people asked why we chose the name Eve. Eve means life. We thought it was so fitting since doctors told us we'd never be able to conceive again. I am so grateful that God showed them He knew better.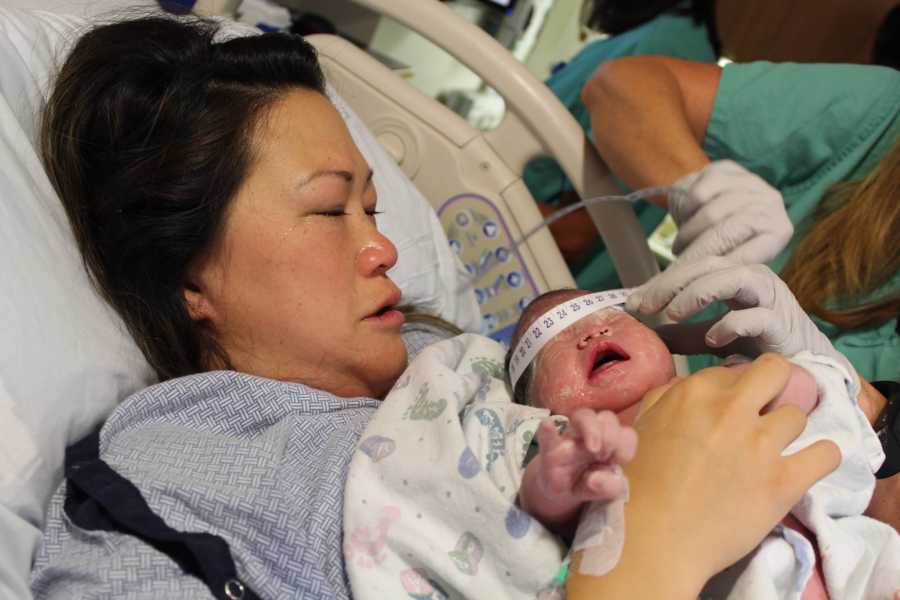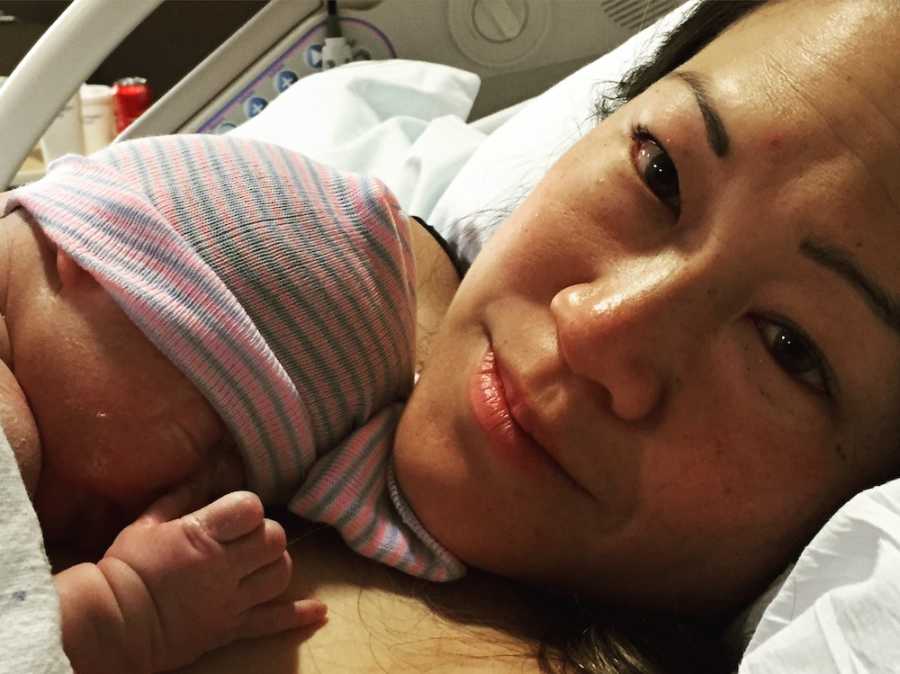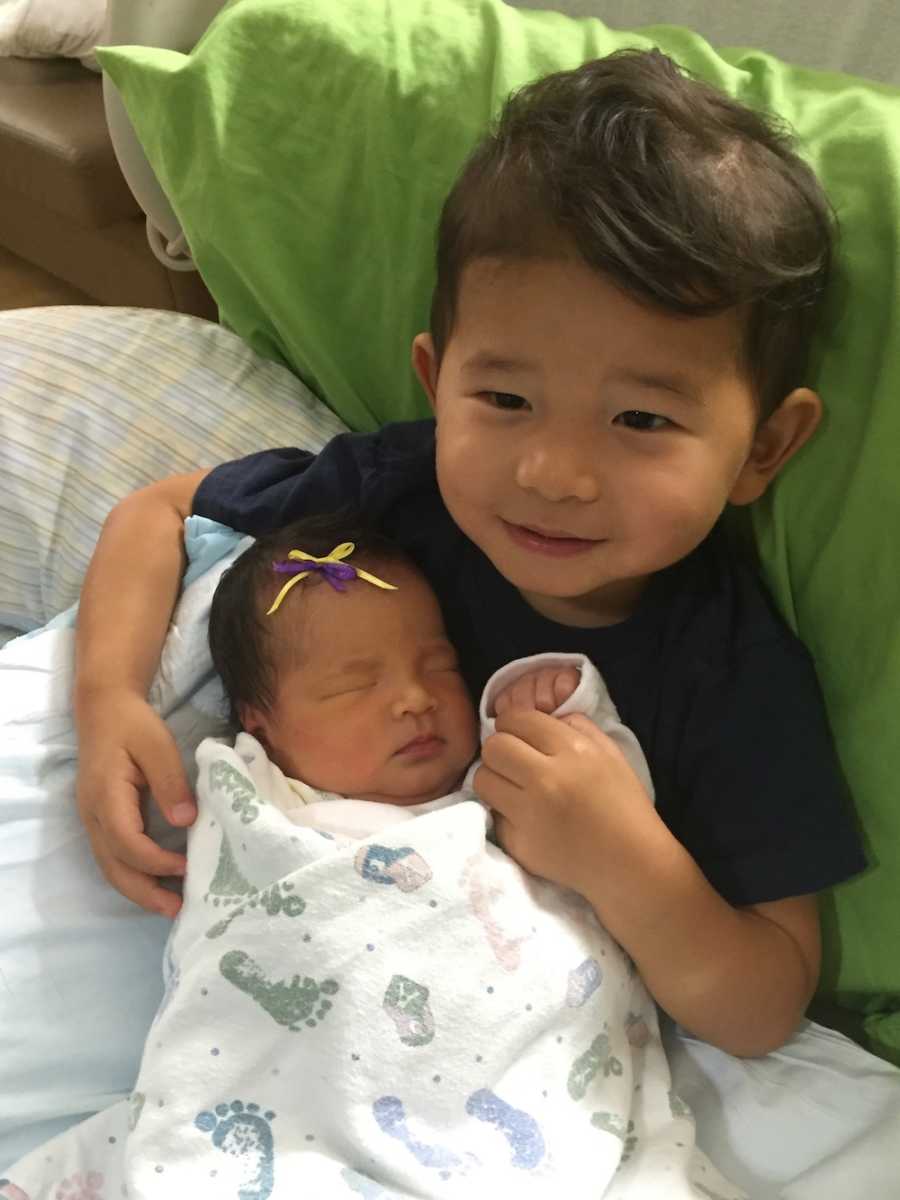 Still yet, I knew something was missing. I knew SOMEONE was missing. And I knew that I couldn't sit around and wait any longer. You see, when I thought of adoption, a very clear picture would come into my mind of a baby/child sitting in a room crying. And the only person that could stop that baby from crying was me. The feeling was urgent. Our baby needed us now and no one was going to fight harder for that baby to join our family than me.
At that point in our lives, we were coming off of a failed adoption that left us devastated, but also more committed to the idea that a baby was meant to join our family in this way. After a lot of research into adoption agencies and adoption consulting firms, we decided to go the private route. This meant that WE would have to do majority of the work to find our baby. This included spreading the word to all our family and friends and having them spread the word to all of their family friends.
The hardest part about this type of adoption is that you have to publicly 'sell' yourself on social media. And because of our absolute respect for those considering adoption, we wanted to be completely transparent. We not only shared our favorable qualities, but we shared our flaws too. We had our whole lives open to the world. And then we pleaded with everyone we knew to share it all with everyone they knew. None of this was easy. Trust me when I say, that's not my jam. I'm not really into being a nuisance. But for my baby, I will harass and hound, humiliate and sell, and do it all because when it comes to finding my babe, I am shameless. My mama heart knew it was time to step up to the plate and bring my baby home. It was time to be my baby's soldier. And I did not want to disappoint.
There are no coincidences in life, and I know that it is only because of God we were able to find our boys. Through the help of many of our family and friends, we were able to spread the word to all the right eyes and ears. A lady who came across our adoption profile online, reached out to me and said that she had adopted through an attorney in Arkansas who works with Pacific Islander expectant moms. We contacted that attorney and got put on a waitlist. I didn't know that attorneys actually did matching on their own, and so I googled Utah attorneys, and randomly called over a dozen law firms to see if they provided the same service. Only one office actually called me back and the man explained that his firm did not do matching, but that he had personally adopted through an attorney in Arizona who matched birth moms and hopeful expectant parents. I called the second attorney and we got put on another wait list.
Five weeks later, on September 27th, we were contacted by the second attorney about a baby boy due on January 21st (this is our Zachy-boo). It was happening for us. But, even with that phone call, I was a little confused, since my motherly intuition told me that twins were coming to our family. I had had dreams, and promptings from God that there were two babies anxious to join our family. Even detailed enough that they would be twin boys. Remembering all those feelings, I mustered up my courage and said to our attorney, 'I'm so happy, but honestly a little confused. I really thought we were going to have twins, and sometime this year.' He joked, that January wasn't too far off, and the baby could still come this year. Almost exactly one month later, on October 29th, we were contacted by the first attorney that an expectant mom chose us to parent her baby boy due December 18th (this is our Joshy-poo). The phone call was one of relief and actual tears. All those promptings were right… our twins were actually coming to our family, just at different times. So, originally Zach was our baby ​#1​, that turned baby ​#2​ because of his later due date. They are six weeks apart in age and we could not be more thrilled.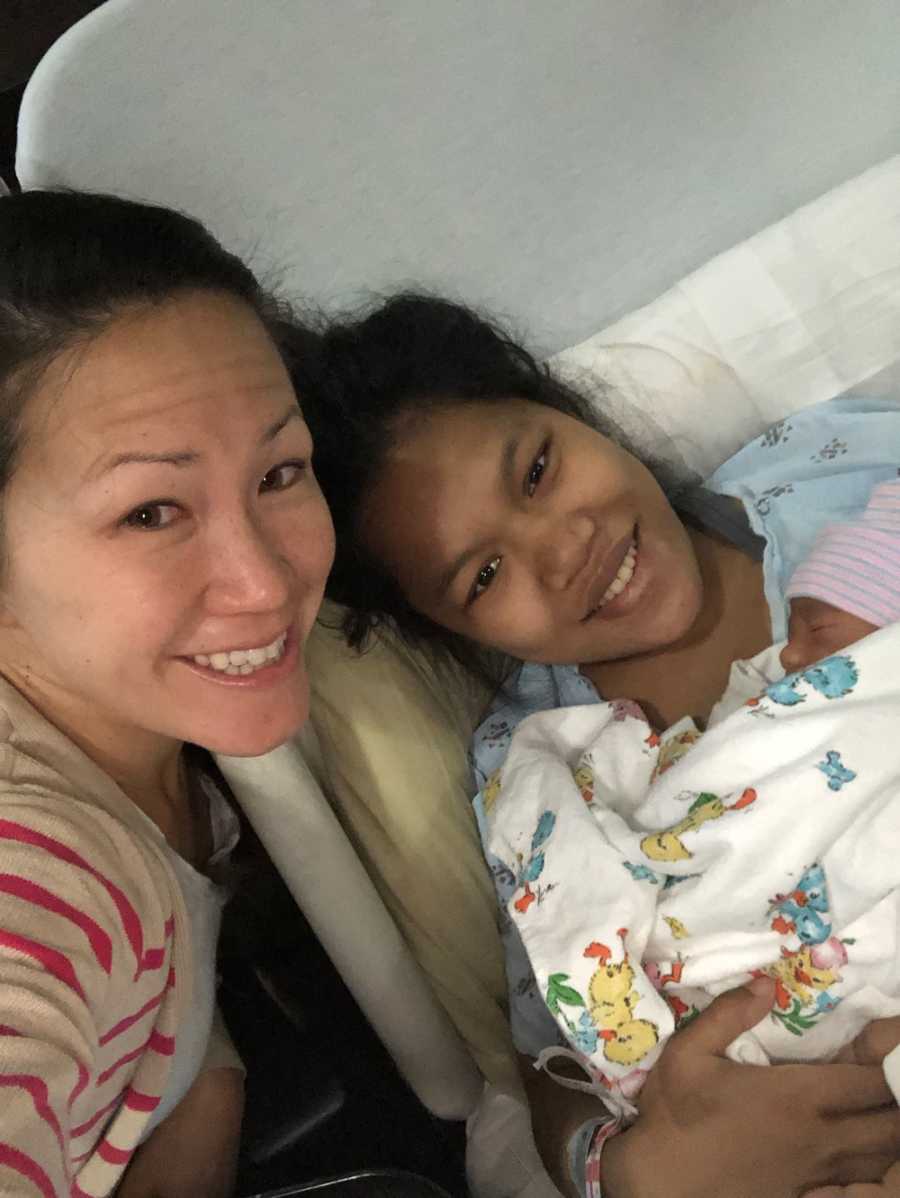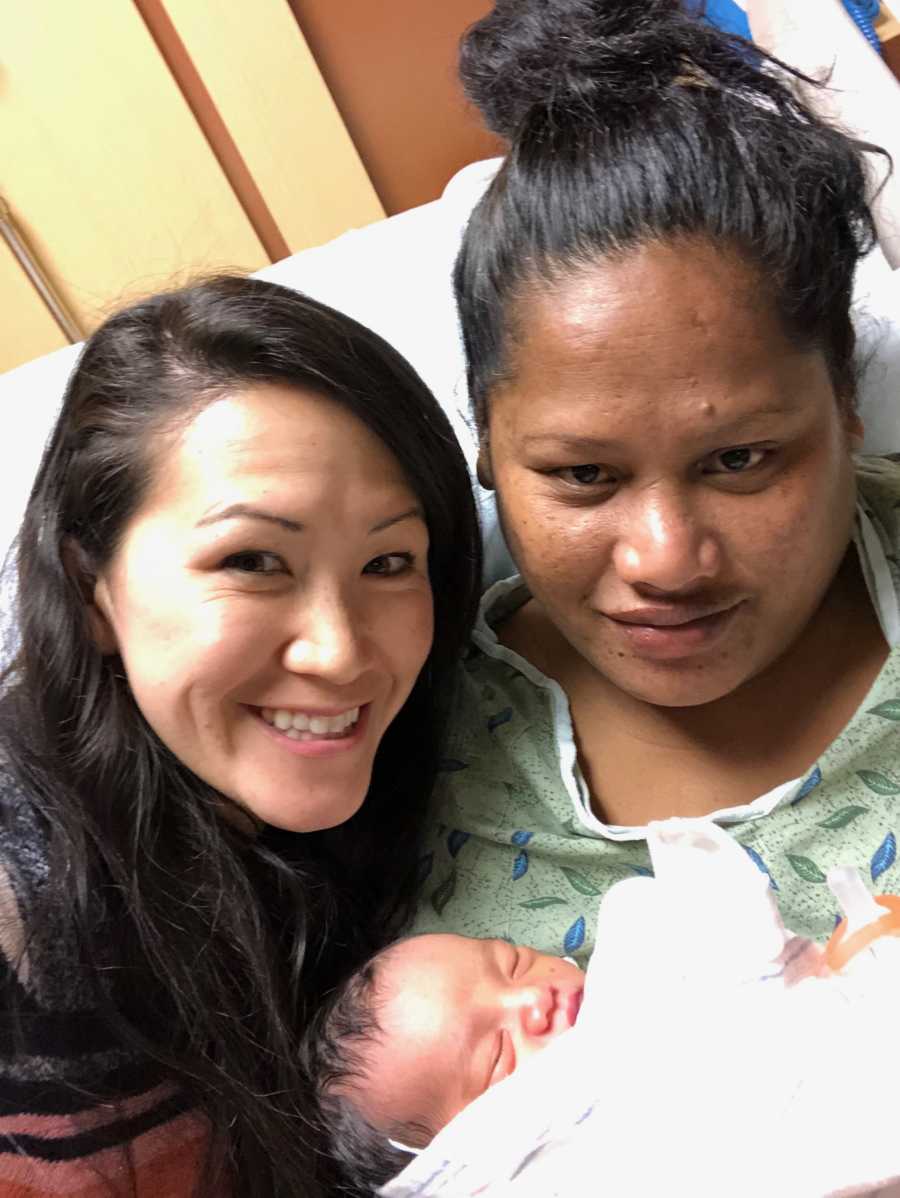 I hope these two boys will always know that they were loved and prayed for long before they ever joined our family. I also hope they know our decision to adopt had very little to do with our struggle to conceive on our own and everything to do with the fact that we knew THEY were supposed to join our family. You see, long before we even knew our trial in life would be infertility, my husband and I had discussed that adoption was in our future. I used to take it for granted that we both wanted the same thing, but now I'm learning it is one of our biggest blessings. Somehow, we were just lucky enough to find one another with the same adoption dreams.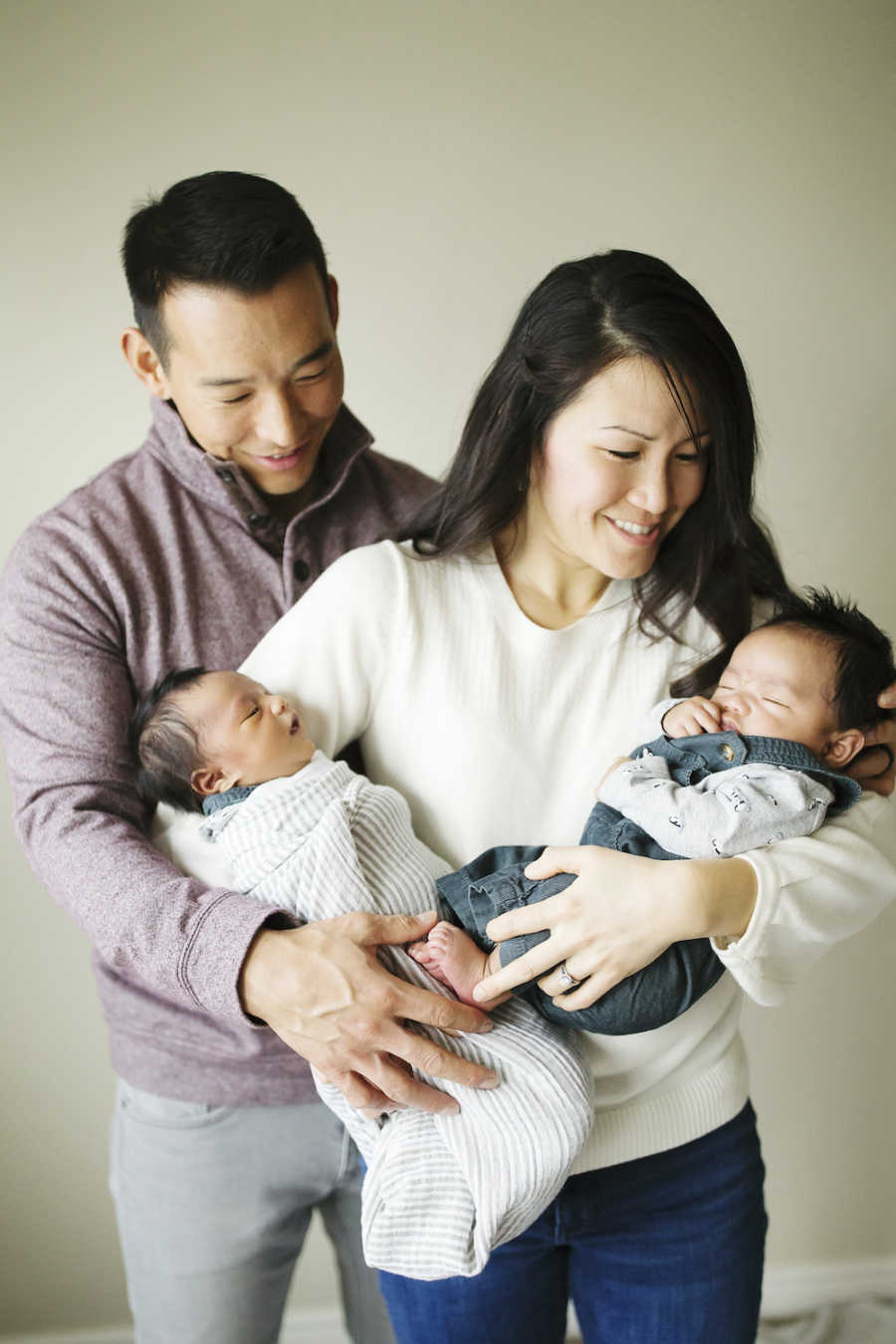 However, though I've had an extremely supportive spouse through it all, I want to stress that at the heart of our adoption journey is a very real and powerful God. He has comforted, uplifted and led us every step of the way as we've pieced together our little family. This is not to say that it wasn't hard or discouraging. Infertility can best be summed up in those two words alone. But I was often reminded of one of my favorite quotes by one of our Church leaders. 'Keep your chin up. Some blessings come soon, some come late, and some don't come until heaven; but for those who embrace the gospel of a Jesus Christ, they come. It will be all right in the end. Trust God and believe in good things to come (Jeffrey R. Holland).'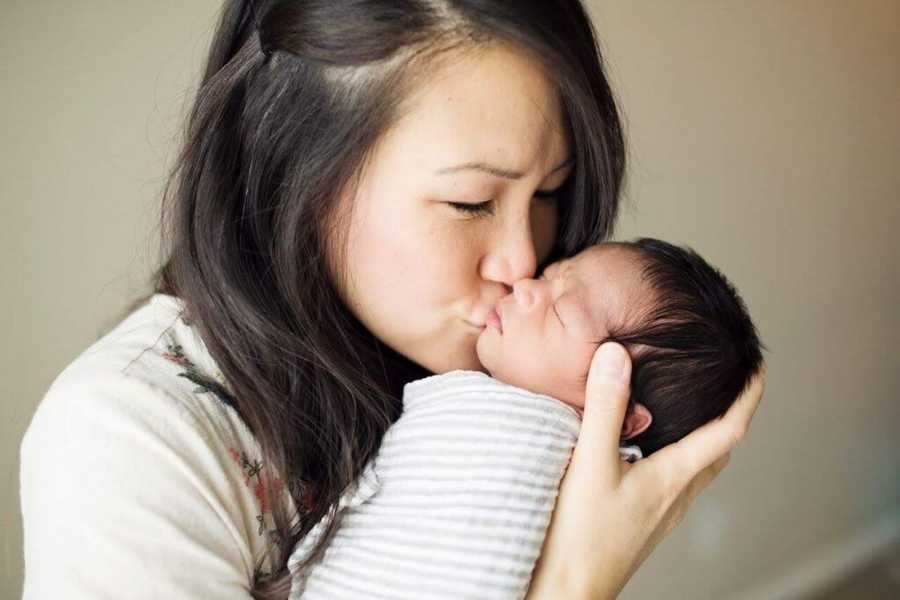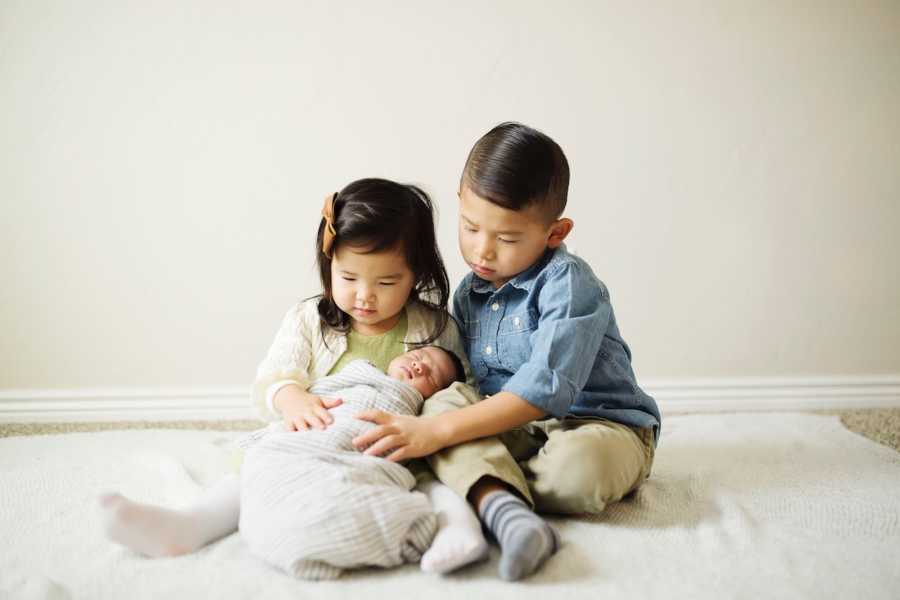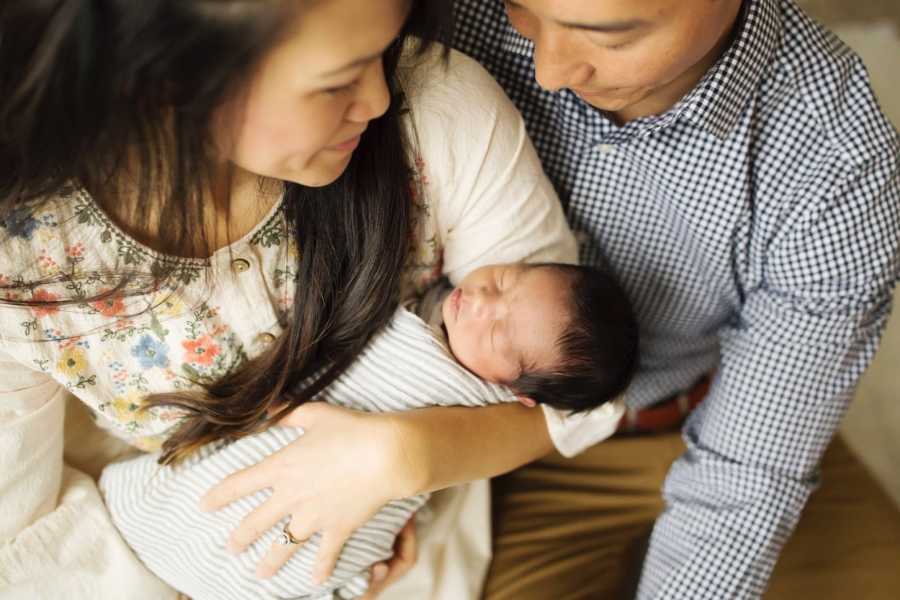 For those of you who are also struggling to build your family, I know how you feel. The odds might seem stacked against you, they usually are in infertility. But take peace in knowing that God is a God of miracles. Your miracle is going to come."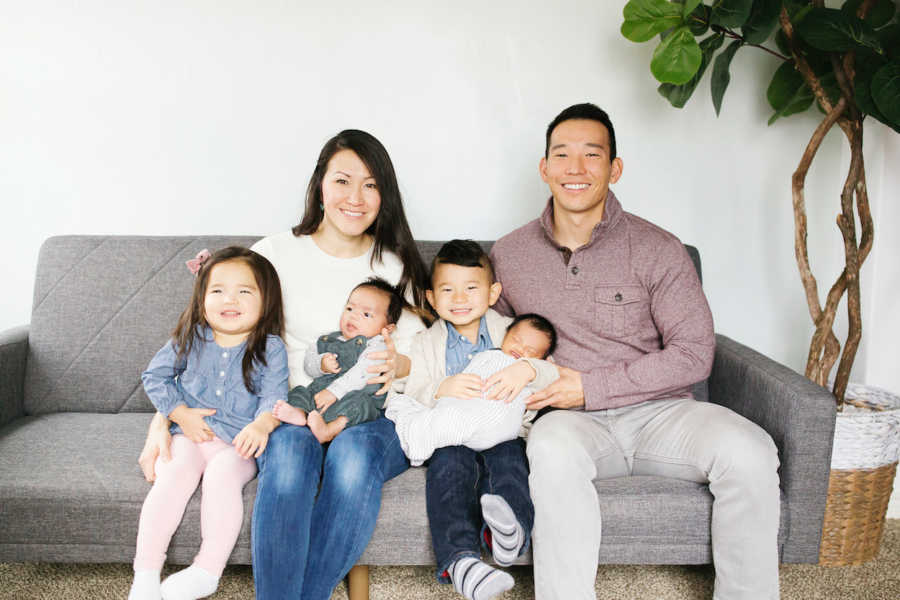 This story was submitted to Love What Matters by Mari Oto of Utah. Follow her family journey on Instagram here. Do you have a similar experience? We'd like to hear your important journey. Submit your own story here, and subscribe to our best stories in our free newsletter here.
Do you know someone who could benefit from this story? SHARE on Facebook or Twitter.