"It never fails that when I get home, relaxed and nice and full from a great dinner, the wife and I have the kids in bed, and she says, 'baby will you do me a favor?' I already know what's coming – she is going to ask me to me to go to Sonic and get her a root beer float. Without fail, every night.
AND. I. WILL.
Why?
On my last post I saw a lot of people who were commenting saying, 'it goes both ways,' and you're right, it does…. sort of. You see my wife would never go to Sonic for me every night, she would never stop what she's doing and listen to my day, and that's because that's not what I need, that's not me.
She knows me and knows what I need, and is perfect at giving it to me. If I'm sitting next to her and lift up the back of my shirt there is not a doubt in my mind she will scratch my back.
When I have a crazy idea like taking my jet ski down the Arkansas River for 200 miles from Tulsa, Oklahoma to Ft. Smith, Arkansas, she just giggles and says 'ok.' It's not a condescending giggle, it's more of a 'yep that's my ridiculous husband that I love' giggle.
She allows me to be me, she doesn't try to change me. She learned to love me for who I am, she learned to love me how I needed to be loved.
That's what a marriage is, learning to love someone for who they are. You get to spend the rest of your life perfecting that, being successful at it. Success is a marathon of consistency worked out one day at a time.
So, take your time as my wife has, learn what your significant other needs, be their calm in the storm. Be their adventure, learn to be whatever they need and then maybe, just maybe, they will be your late-night Sonic run."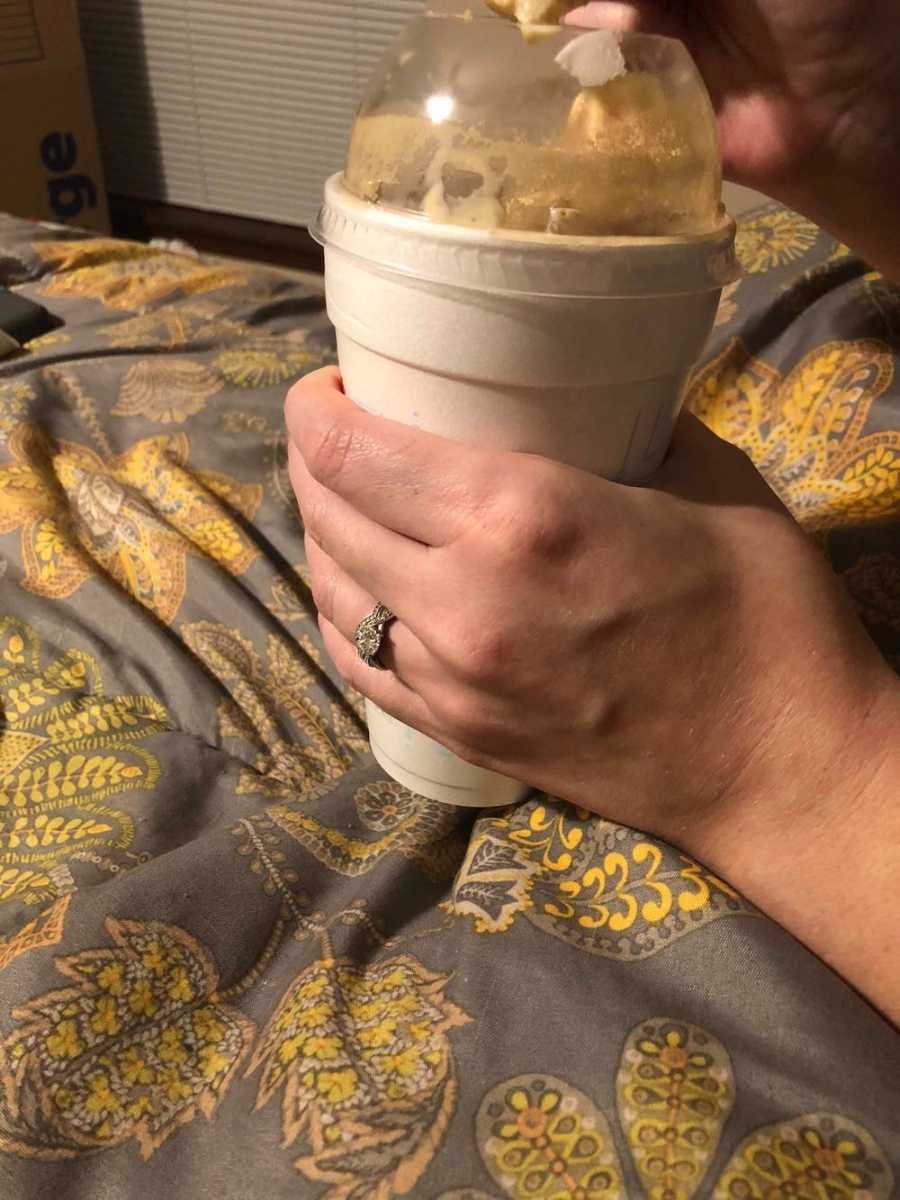 This story was written by Jeff Hardy, 31, of Oklahoma. Submit your story here, and be sure to subscribe to our best love stories here.
Read more stories like this: 
'I fought buying a king-sized bed for years. It was for older couples who secretly hate each other but are sticking it out until the kids leave for college.'
'The day a woman stops asking for your affection is the day that means she doesn't want to fight anymore. Put your phone down, look at her and listen.': Woman advocates for healthy relationships
'For our 1-year anniversary, my husband took me to McDonald's and bought me the dollar menu. It's all we could afford.': Wife insists 'being treated like a queen' looks different 'than what the world told you it should'
Do you know someone who could benefit from this story? Please SHARE on Facebook or Twitter.