"I grew up in a small, sleepy town in Indiana, just down the street from some chickens and cows. I had a life most girls would dream of. I had a loving family. I was a state swimmer and broke numerous school records. I excelled in academics, which got me a scholarship to a prestigious college. It was there I met my husband. After graduation we got married, because that's what people do. Then my life just coasted for six years. I was not extremely happy, but I was not extremely sad. I was existing. I thought that was normal.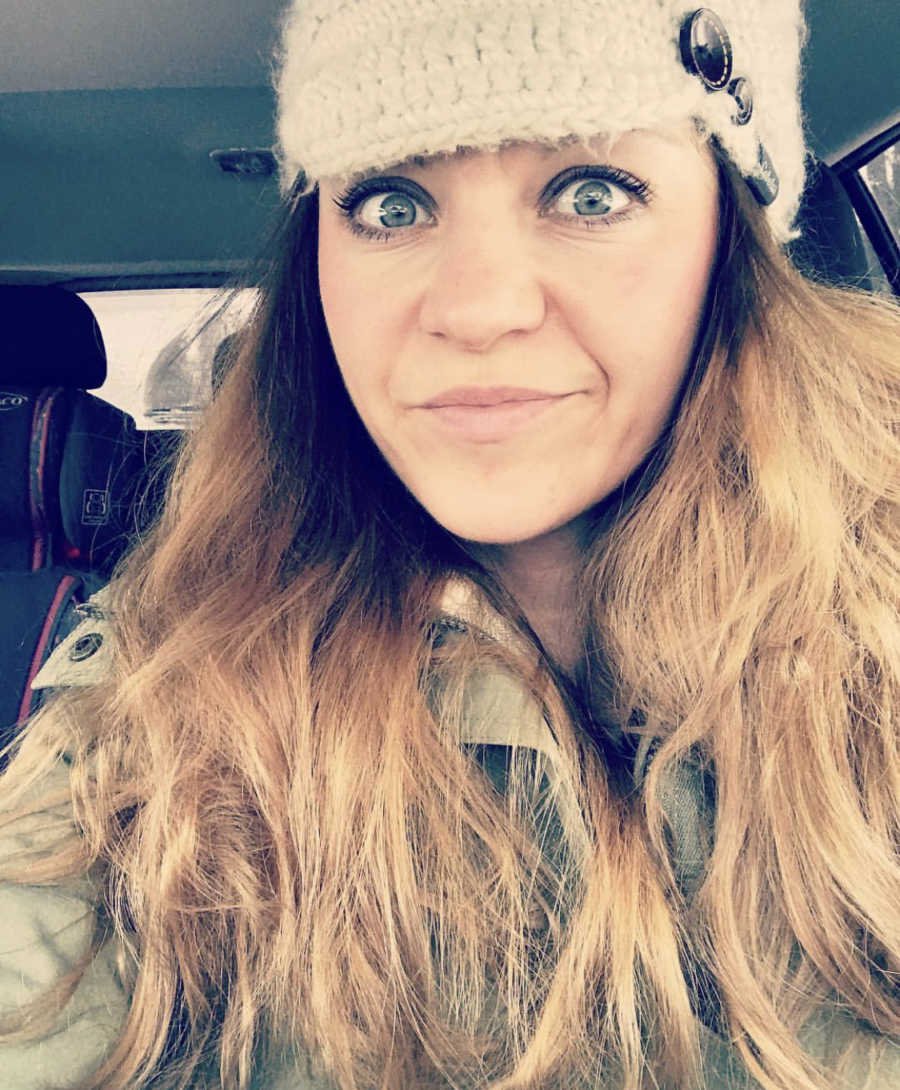 Then I gave birth to our daughter. This person I'd waited years for was finally here. She was my everything. She took my breath away and saved me from a loneliness I didn't even know I was wallowing in. But this new life also terrified me. I couldn't eat, sleep or breathe thinking I might somehow fail her. I wanted her to be with me every second, but I also wanted someone to take her away from me because the crying made me feel like a raving lunatic. I loved her so much my heart hurt. But all these feelings! I didn't know what to do with this new life. So I cried. All. The. Time.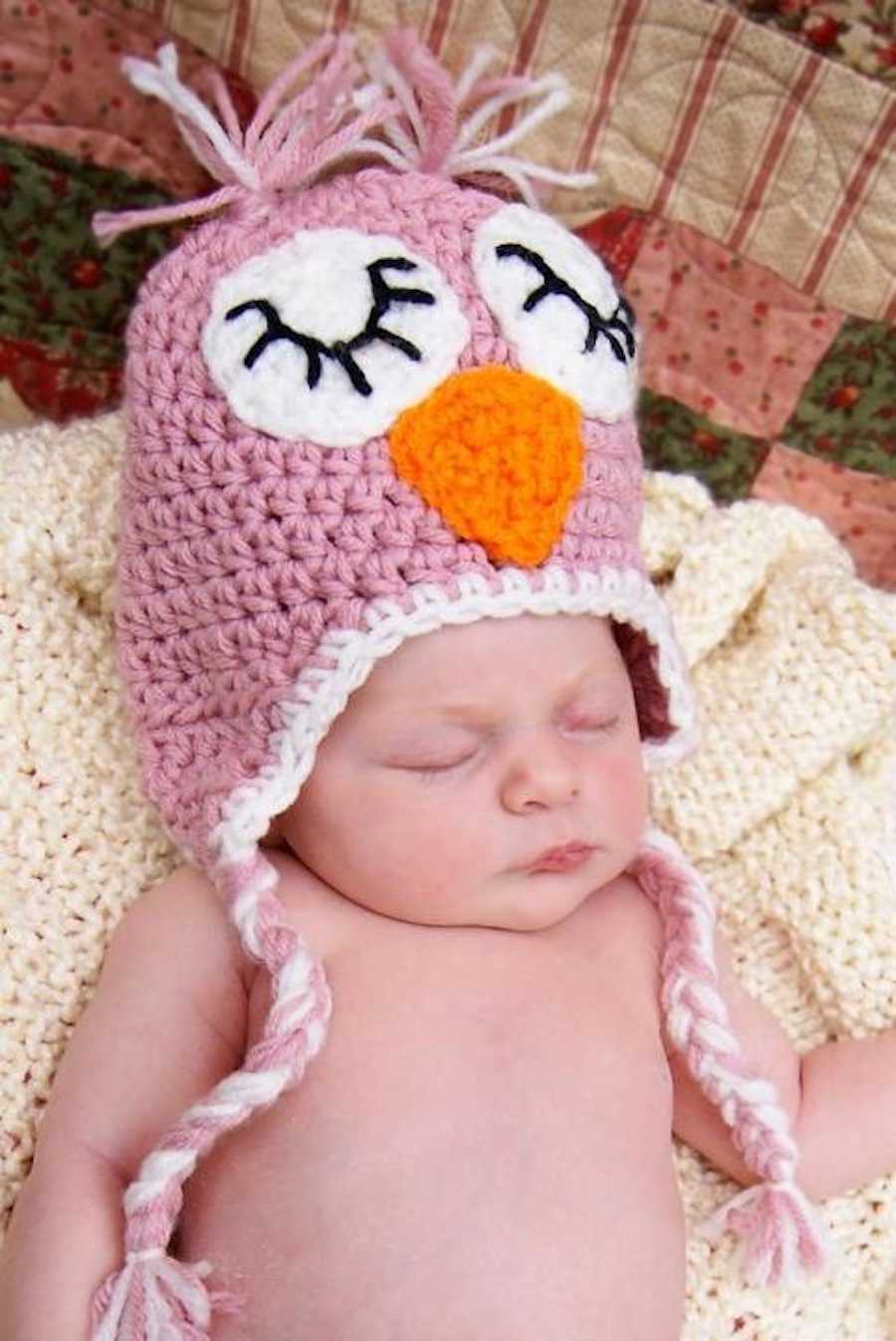 My husband would come home, find me on the floor crying and say, 'You need help. You're not ok.' But I was petrified. How do I ask for help? Who do I ask? What do I do? I had more questions than answers. I felt alone. I felt wrong. I felt angry. People would ask, 'How's the baby?! Is she sleeping? Is she eating?' How I wished someone would ask those questions about me. I fell apart. It was then the cracks in my marriage, I didn't even realize were there, split wide open. We didn't have the same values. The things we thought we would fix after we got married remained unfixed. But we never fought. We both preferred to bury things down deep and not admit our mistakes. Because there were no loud voices, I didn't even know anything was wrong. But sometimes not wanting to fight is worse then fighting because it means there's no feeling left at all.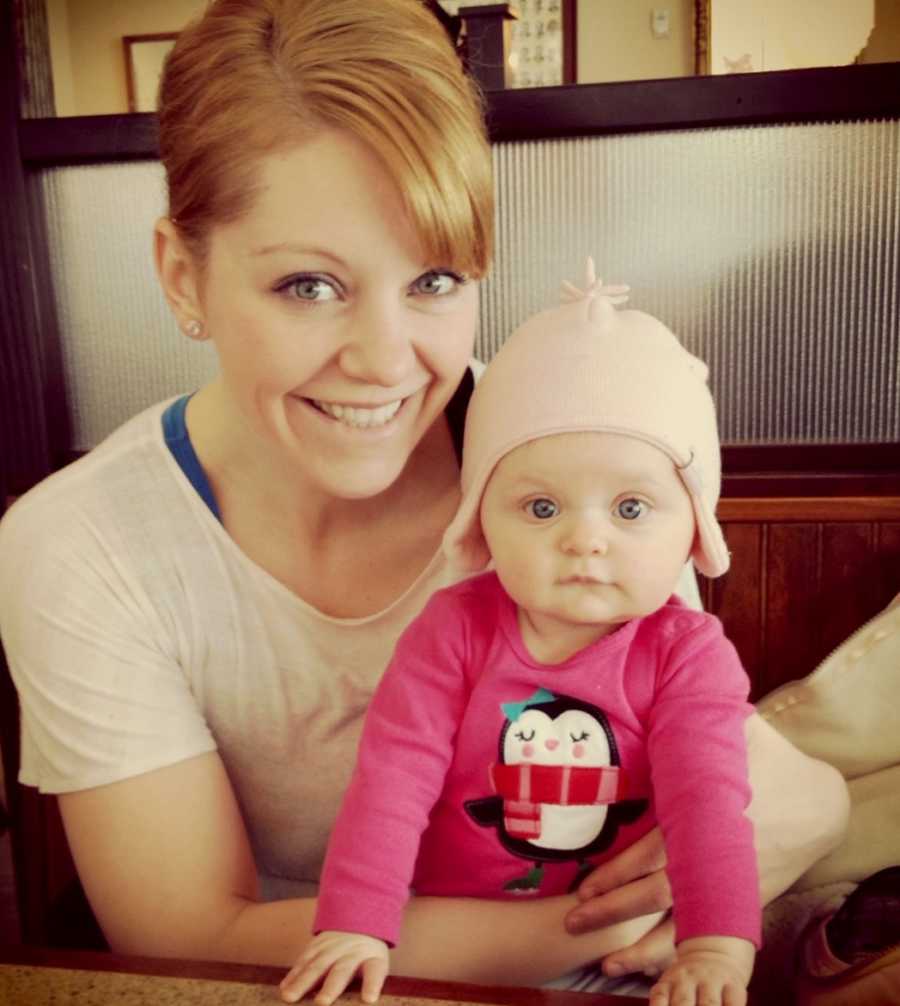 A week after my baby was born in August my paternal grandma passed away. My marriage took even more of a backseat. I struggled to wade through the emotions. Suddenly, in the midst of all this, my dad lost the use of his fingers. Then his hands wouldn't work and he would drop things unexpectedly. My parents went to the hospital to get things checked out. He took test after test to try to figure out the issue. During this time in April my maternal grandmother passed away. My world was crushed already, but this was just the beginning of my nightmare.
A week after the funeral my dad called. 'It's ALS,' he said. 'Well that's ok,' I thought. I have a big, loving and supportive family. We will all get through this. Clearly I had no idea what ALS was. No idea I would spend the next year watching my dad slowly die. He lost the function of all his muscles. Within months he was robbed of the ability to even speak. We would sit in the silence not knowing how to say goodbye. But the silence was OK. It was better than him not being here. I would get an email from him just simply saying, 'I love you.' And in between heartache and the process of letting go of my dad, I also was letting go of my 7 year marriage to a man I realized never loved the real me. Death puts things into perspective like that. Saying goodbye to several people I loved most in this world made me realize I was married to a man I never actually loved at all, and who never loved me in return.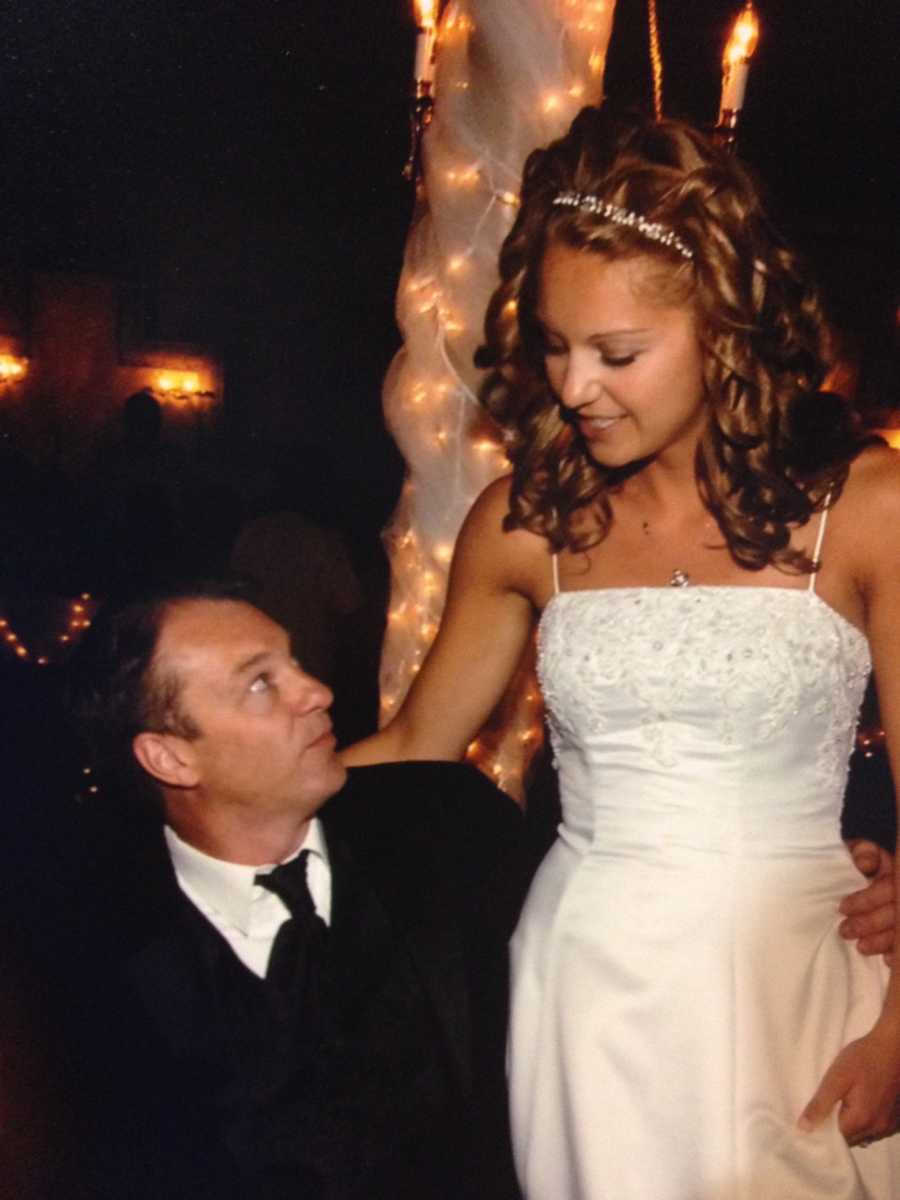 A year and a half after my dad was diagnosed, he lost his battle with ALS. I got divorced and moved into a different home. In a different city. With a toddler. I started a business on my own. It was scary and I was a wreck and I literally could not handle one more thing. All the feelings were unbearable.
Time didn't stop like I desperately wanted it to. I couldn't just spend every day crying in bed anymore. I had to get up. I had responsibilities. My daughter needed me so I put one foot in front of the other. I made it through one day. And then the next, and so on. I started praying again, because I had forgotten how. I read self help books and saw a counselor. I started a grateful journal. I changed my perspective. I put in the work because I realized I was worth it. My past, my mistakes and the sadness did not have to define me.
Fast forward 5 years and I've slowly recovered from my stumbles. I got remarried to a man who knows the real me and loves me anyway. He knows I like to bury my emotions deep and I prefer to just run away from problems instead of solve them head on. He knows I'm strong-willed, I don't like to ask for help, and sometimes I get sad for no good reason. But he doesn't just tell me I need help. He shows me the way. He doesn't just let me wallow in the sadness of my past. He lifts me up. I also have a healthy, beautiful, perfect daughter who makes my world complete. I have a successful, professional organizing company in Detroit I built from the ground up. I now help other people organize their messes. It helps that I've had the experience and know a way out of the darkness. As they say, I've turned my mess into my message. Life is not easy. But it's definitely worth living. I am strong. I am enough."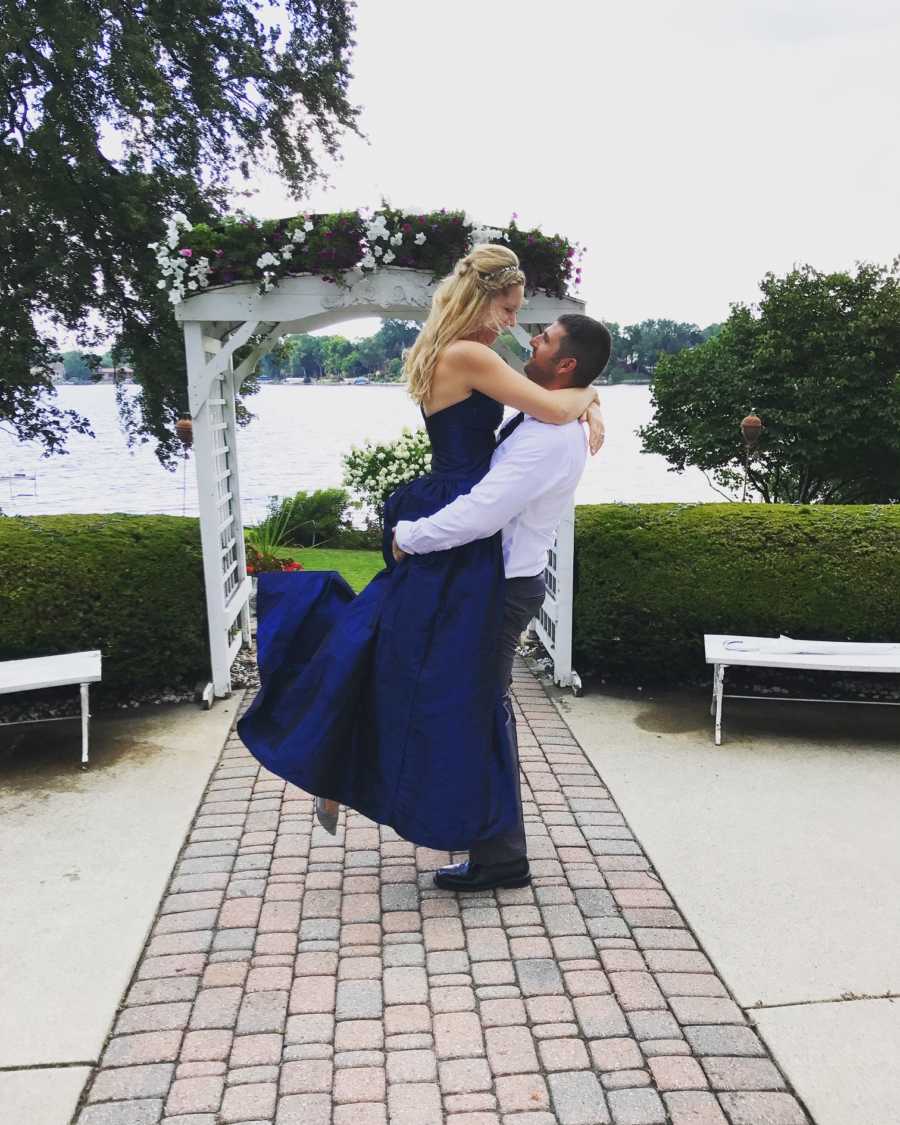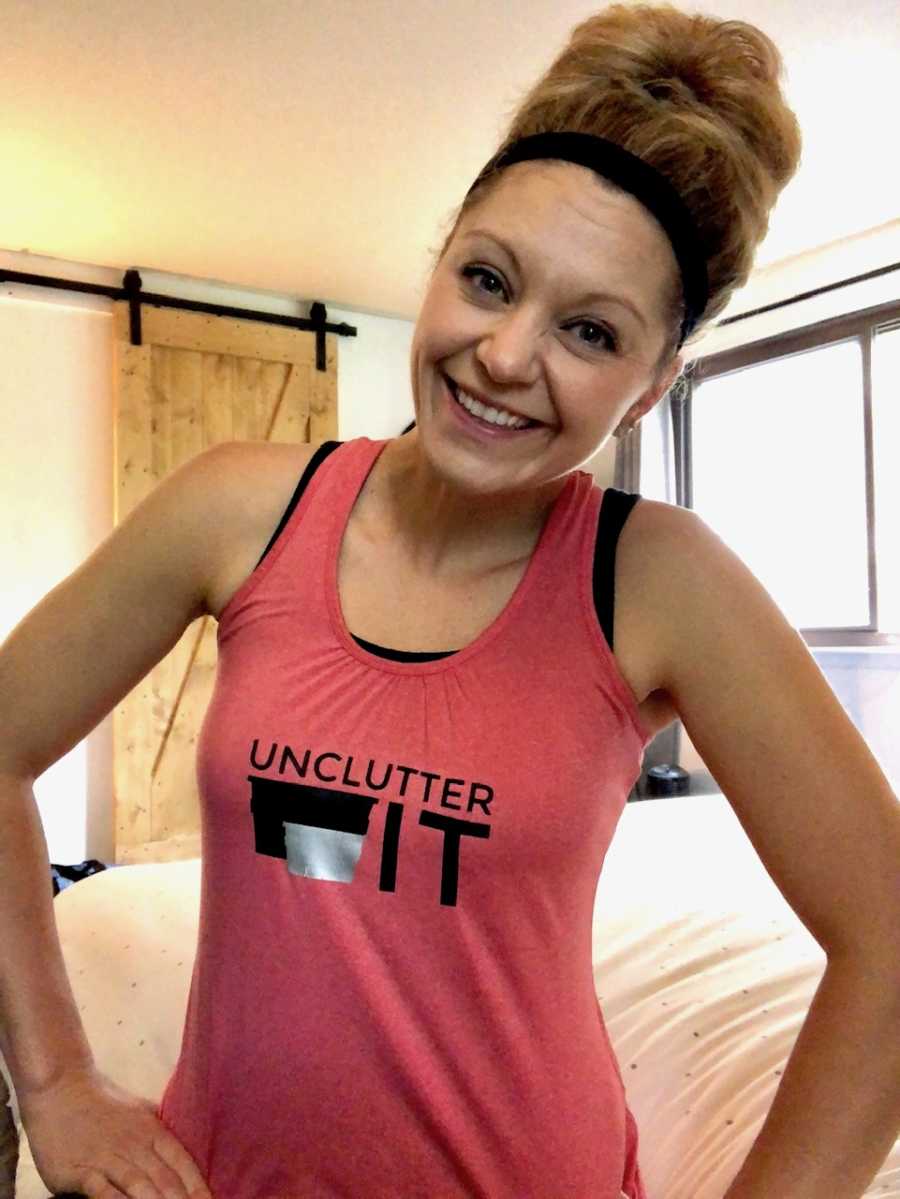 This story was submitted to Love What Matters by Bridget Stralko of Detroit, Michigan. You can follow her journey on Instagram and her website. Do you have a similar experience? We'd like to hear your important journey. Submit your own story here. Be sure to subscribe to our free email newsletter for our best stories, and YouTube for our best videos.
Read more beautiful stories about women changing their lives for the better after loss here:
'I'm mesmerized by your blue eyes.' I laughed. It felt as if we knew each other 100 years.': Widow shocked to find love after loss in stranger on a lake, is now pregnant and 'forever grateful to be loved by two amazing men'
'Before my father's sudden death last year, I thought I understood what to expect about grief. But nothing, nothing could have prepared me for how different this unexpected loss would feel.'
Provide beauty and strength for others. SHARE this story on Facebook and Instagram with your friends and family.