"It was a gloriously hot day in August, sitting on the bleachers watching Ezra's older brother at swim lessons when I realized how incredibly exhausted I had been the past few days – coupled with some queasiness and insatiable hunger. It hit me, 'Oh my goodness, I'm pregnant!' Sure enough, the double lines on the stick confirmed my suspicions later that day! We were heading to Disneyland in a couple of days to celebrate my 30th birthday, and I quickly gave up any hopes of roller coasters and thrill rides. I knew I'd never forgive myself if anything happened to this tiny embryo growing inside me–so Disneyland looked more like ice cream, parades, and people watching, instead of my favorite, Tower of Terror on repeat. Ezra was my second pregnancy, after his older brother Judah, and I was convinced he was a girl!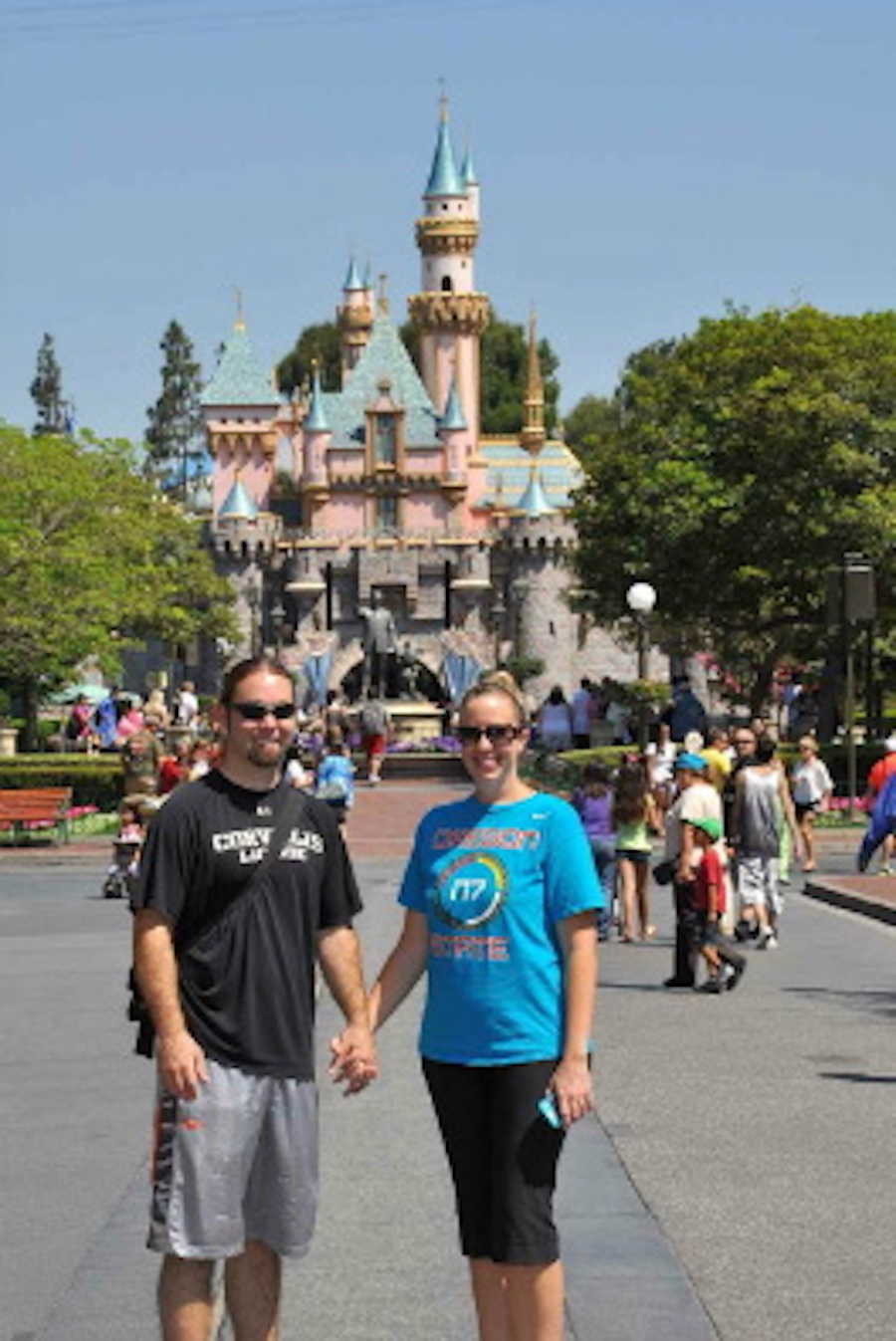 At my 20 week ultrasound, the image that popped up on the screen convinced me otherwise, haha! Ezra was a boy, my boy, our second son. My mind quickly started envisioning these two brothers growing up together, roughhousing as little boys, and becoming college athletes when they got older, like their dad and his cousins. There were more intense aches and pains than I experienced with Judah. I remember Ezra lodging himself into my ribs a lot, which gave me serious back pain and made sleeping at night uncomfortable. But this was nothing out of the norm, especially for a second pregnancy. At some point, in my second trimester I think, I diagnosed myself early with a mild case of shingles and quickly had that confirmed by my doctor. (I'm a child of the '80s who had chickenpox as a kid, so I was pretty certain of my self-diagnosis). I began some medication before it escalated, but was worried about taking anything while pregnant – the doctor convinced me it was healthier for the baby and me than the alternative. Everything else was smooth sailing. I gained a lot of weight (oops), but my blood pressure, glucose tests, measurements, and ultrasounds were perfect. I tested positive for Group B strep (GBS), which meant I would have to start antibiotics when I went into labor, but that is fairly common as well (and I had already experienced the same with Judah's birth).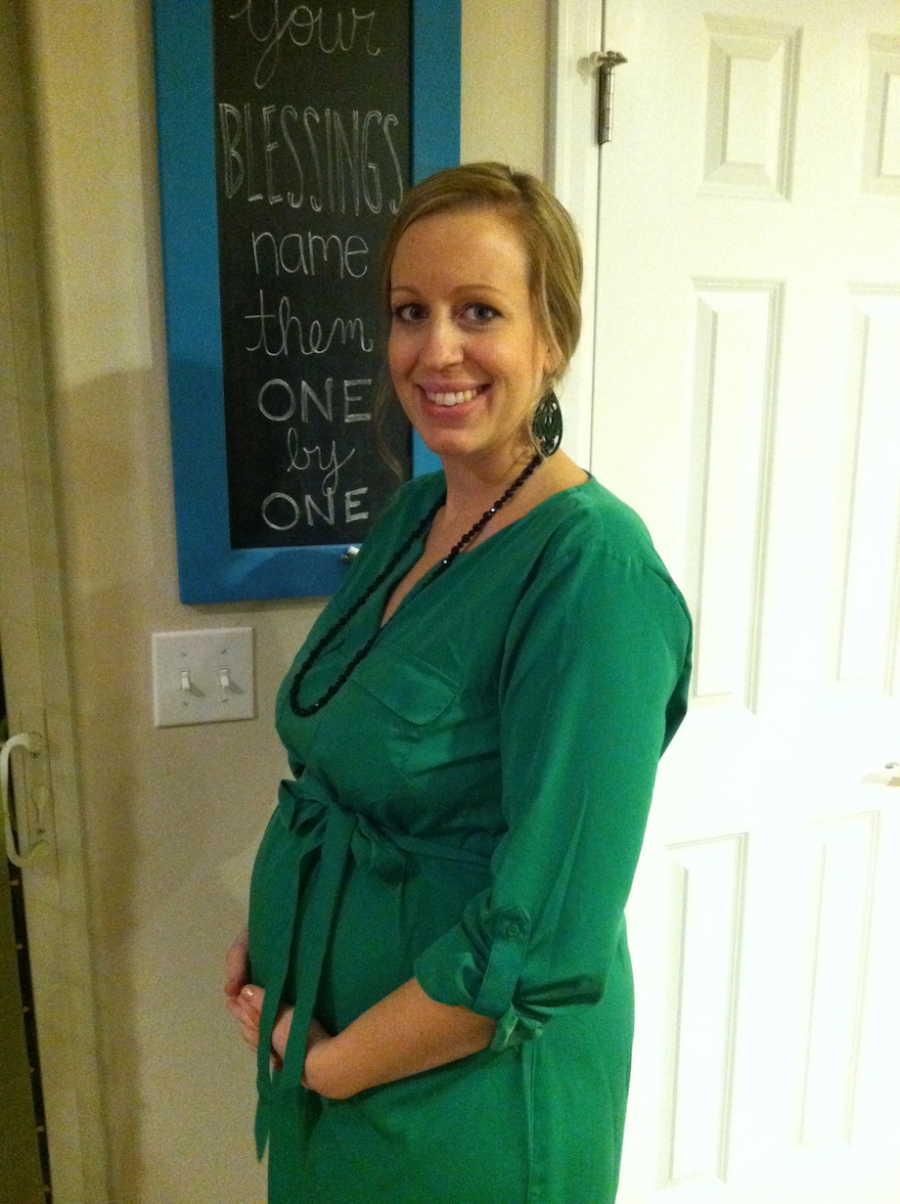 There was an unsettling feeling in the air the week Ezra was born. There were bombings at the Boston Marathon and the state of the world felt a little bit more ominous than usual. Everything else in my body felt good. I felt ready and prepared to take on another pain medicine-free birth at the hospital. The day before Ezra was born, I knew he was coming. I had light contractions by early afternoon and I could tell my body was preparing for his arrival. My husband, Josh, was away that night, coaching his high school team's lacrosse game, and I was so tired from my contractions picking up I didn't even bother to tell him what was happening by the time he got home. I was already in bed and wanted him to be able to get some sleep. Finally, by 3 a.m. with my contractions quickening, I called the on-call doctor because I knew we would need to start the antibiotics soon for the GBS and woke up Josh. We got the okay to come to the hospital around 5 a.m. and I couldn't even make it from the car to the admissions desk without stopping for serious painful contractions in the parking lot. Once on the labor and delivery floor, they were hesitant to admit me, but I knew the intense pain meant business. Around 7 a.m., they finally admitted me and got me started on the GBS antibiotics – and before we knew it, we were hollering for someone to come catch the baby, he was coming so quickly. There was no time for the full dosage of antibiotics but I was in so much pain I could barely breathe.
Ezra began his grand entrance into the world with his amniotic sac fully intact, like a bubble of protection! The midwife didn't allow him to come completely out with it intact, so she ruptured it. This is a funny (and graphic) way to describe it, but it basically created a water slide effect and allowed Ezra to come out without any friction or tearing with him launching himself off my ribs (remember how he was always lodging himself into my ribs during pregnancy? I think he had been practicing for this very moment). This type of birth with the sac intact is called an en caul birth or a 'mermaid's purse' in some cultures, and not only is it rare (about 1 in 80,000 births), but it is said to be a sign of good luck! It definitely was good luck for me.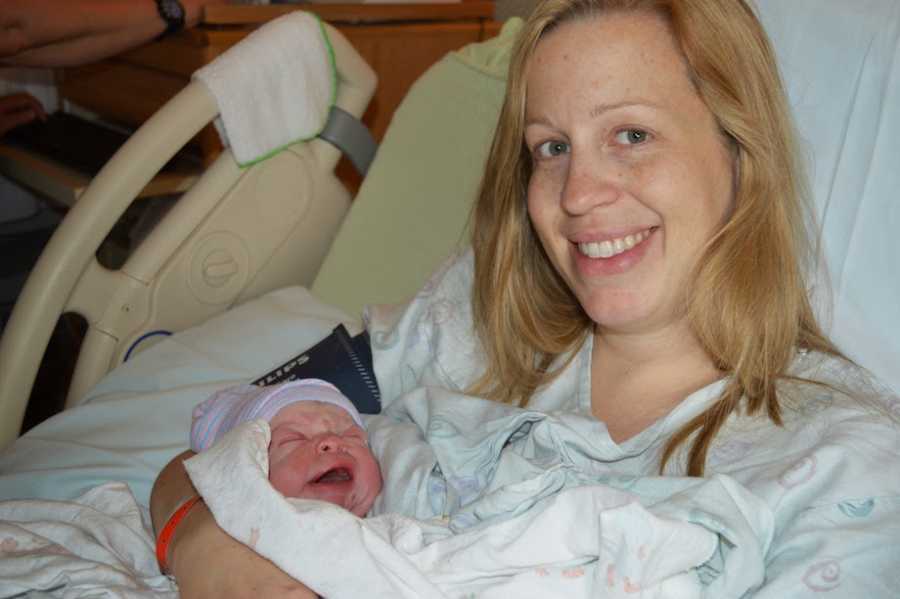 The midwife waited forever to clamp and cut Ezra's umbilical cord after he was born, something we hadn't discussed in my birth plan, and I kept trying to lift him onto my chest for skin-to-skin contact. The cord wasn't long enough, so she kept scolding me for tugging too hard–but I just wanted those first few moments face-to-face, locking eyes with him and confirming what we should name him like I'd done with Judah. When I finally had the chance to hold him close, his chubby body was SO red, his feet purple, and he had this furrowed brow that immediately reminded me of my brother's frowning face (my brother has a really good grumpy face). We named him Ezra.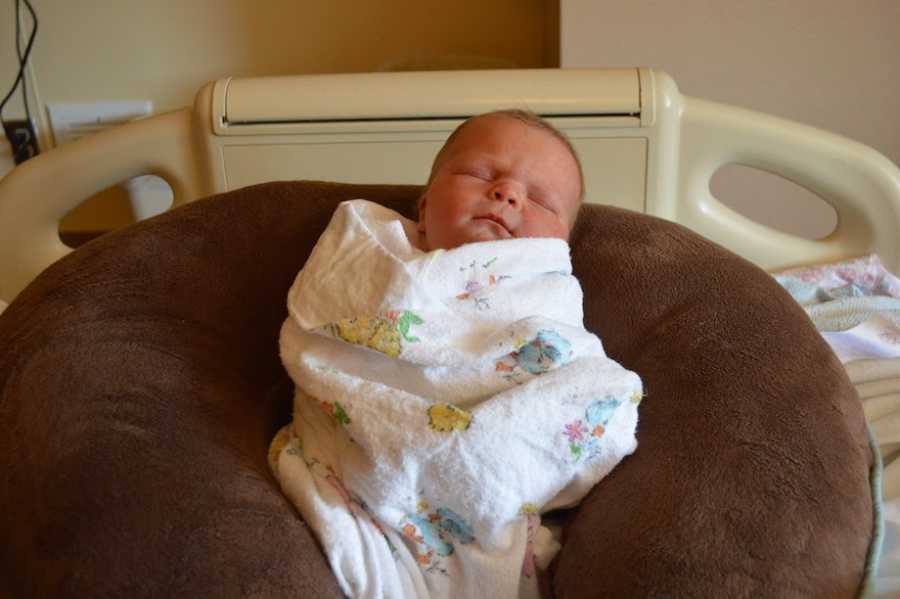 We marveled at his tiny feet and I was so amazed how quickly he took on to nursing. We had some really special first moments with him–I will always be grateful for those. I told her I didn't care to see it, but at some point, the midwife came in for show-and-tell with Ezra's mostly intact amniotic sac and my placenta. Extended family also began popping in for introductions. It is a bit of a blur at what moment the nurses let us know something wasn't quite right with Ezra's blood sugar, but from that news forward, things got complicated.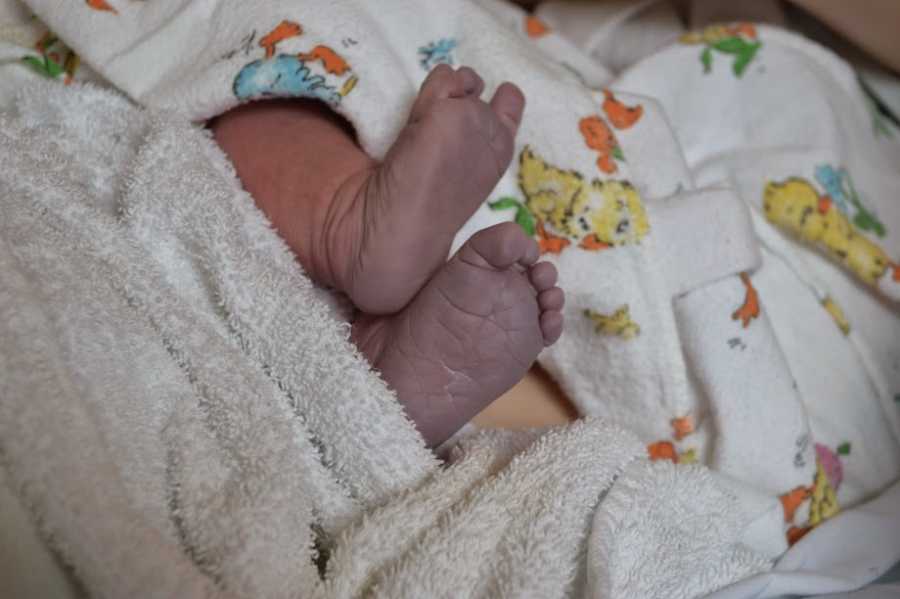 The team started us feeding Ezra formula to try to get his blood sugar regulated and I was in tears, so worried it was going to interfere with breastfeeding him. Things certainly were not going the way I had envisioned, and it only got worse when they had to keep him in the nursery overnight to monitor him. I never wanted to be separated from him, but that would be the first of many times I would have to let him out of my sight this way. My only solace was a family friend who was the nursery nurse that night, and I knew she would take extra special care of him. I think the doctors thought Ezra could be experiencing GBS infection since I hadn't been on antibiotics long enough before giving birth, but I think, for the most part, Josh and I were blissfully unaware of the severity of Ezra's symptoms.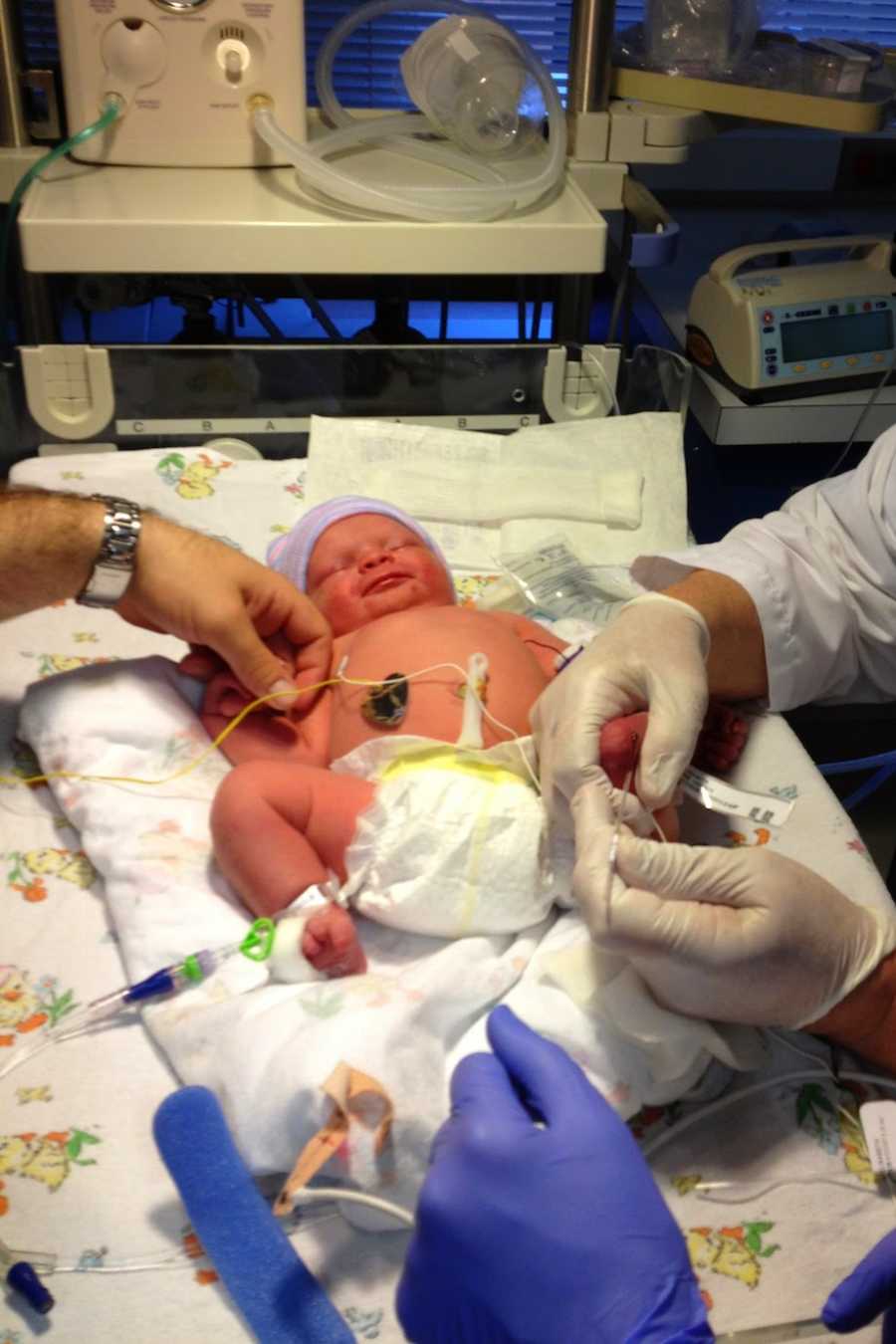 At some point, the look on the hospitalist's face and the tone of her voice when she tried to explain to us what might be wrong convinced us things were serious. She said something about high red blood cell counts, and with a scowl on her face, the words that still haunt me to this day, 'I've never seen a baby that looks like this!' What?! Ezra was (and is) beautiful! Seven years later, I still can't wrap my head around her choice of words that day, and I hope to God she's never said them to another family.. . especially to parents like us celebrating the birth of our new child, who were also in shock as we tried to digest surprising and confusing medical information about him.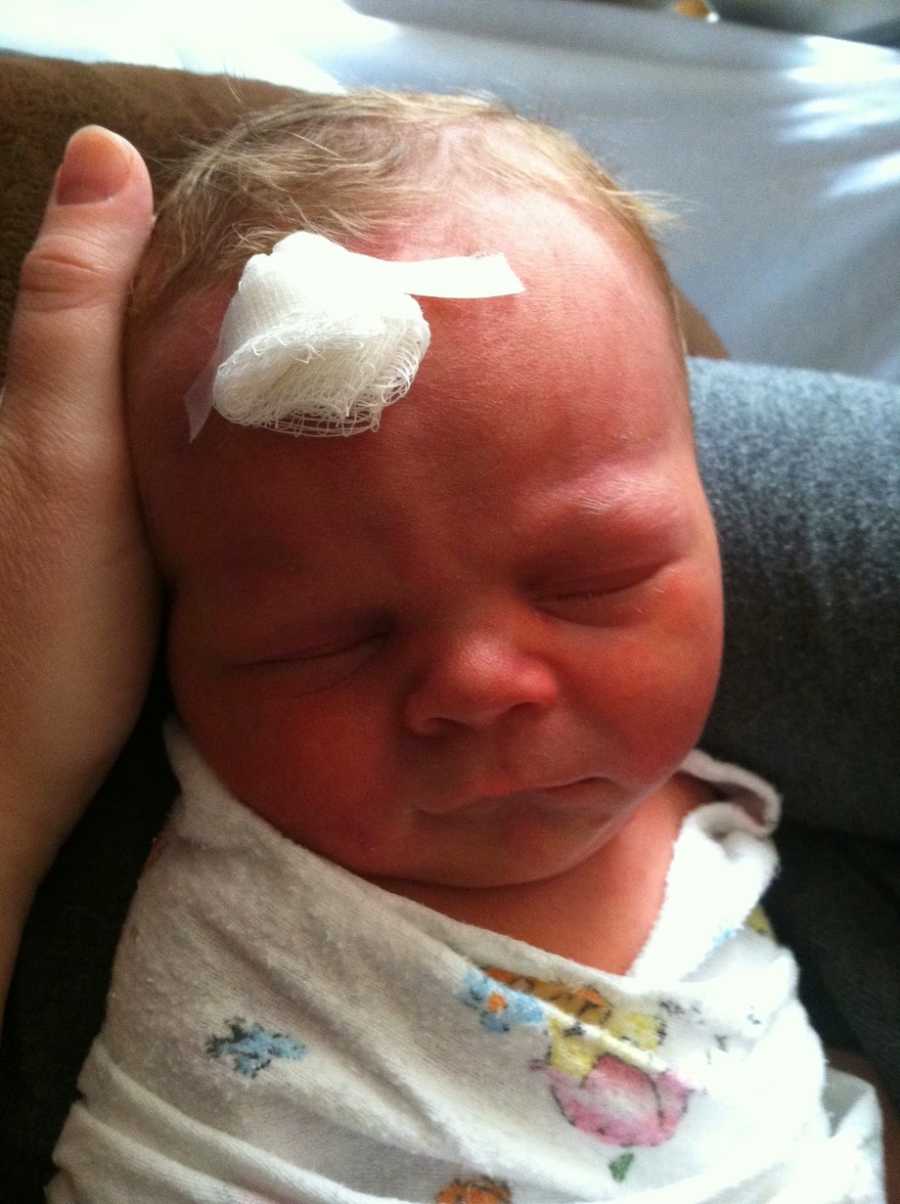 Weary and worried, we brought Ezra home after an extended few days in the hospital. We immediately began whisking him away to doctors' offices and to the children's hospital an hour and a half away. In the beginning, the prognosis looked manageable. I did my own Google 'research' and surmised all of Ezra's issues could be attributed to the midwife's rogue decision to delay cord clamping for far too long. I was furious she had made that decision without our consent, but it seemed like he was going to be okay. I was also worried the medicine I took for my shingles during pregnancy was to blame for his troubles, but the doctors quickly assured me that was not even in the realm of possibility.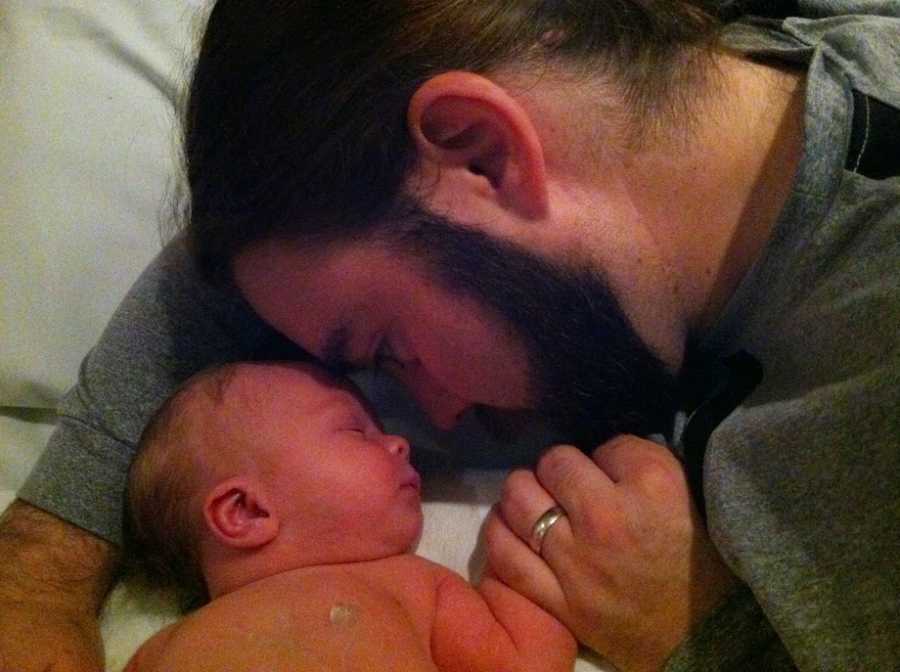 I remember optimistic words from doctors early on like, 'He looks great! This all will probably clear up on its own.' Followed too quickly by much less optimism, confusion, and head-scratching for many months. There were more blood tests than you could imagine, ultrasounds, genetic testing, and multiple sedated procedures. I'll never forget our very first appointment with a hematologist at the children's hospital when Ezra was only 11 days old. I assumed we'd be in and out of there within an hour, but we were there for an ungodly three or more hours, subjecting Ezra to more labs and trying to make sense of the various diseases and fatal conditions the doctor discussed with us.
We walked out of the hospital that day completely shell-shocked. The air was heavy and humid and ominous, just like the state of the world had felt with the bombings the week Ezra was born. Little did we know the Children's Hospital was about to become our new home away from home for much of the next couple of years. We had the commute time to the children's hospital down to an exact science and the packing and juggling skills it would take to endure a day full of appointments and eventually surgeries and hospitalizations there became our new specialty. The failure to get admitted to the hospital early enough to start GBS antibiotics in time before Ezra's delivery and the delayed cord clamping and I was so upset about, ultimately had nothing to do with his medical issues. Perhaps even, they helped raise the red flags needed to start our journey towards a diagnosis before it was too late.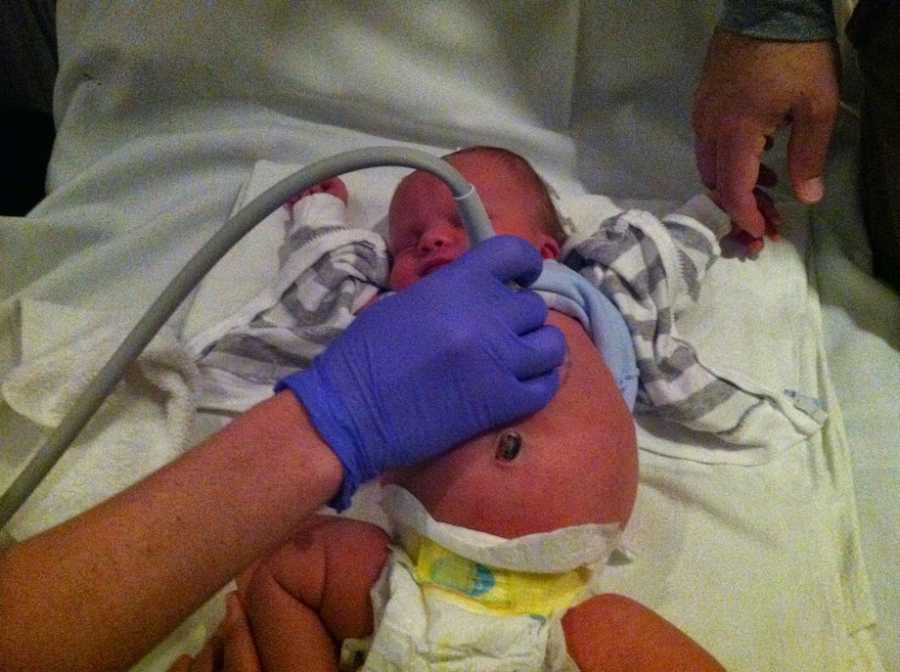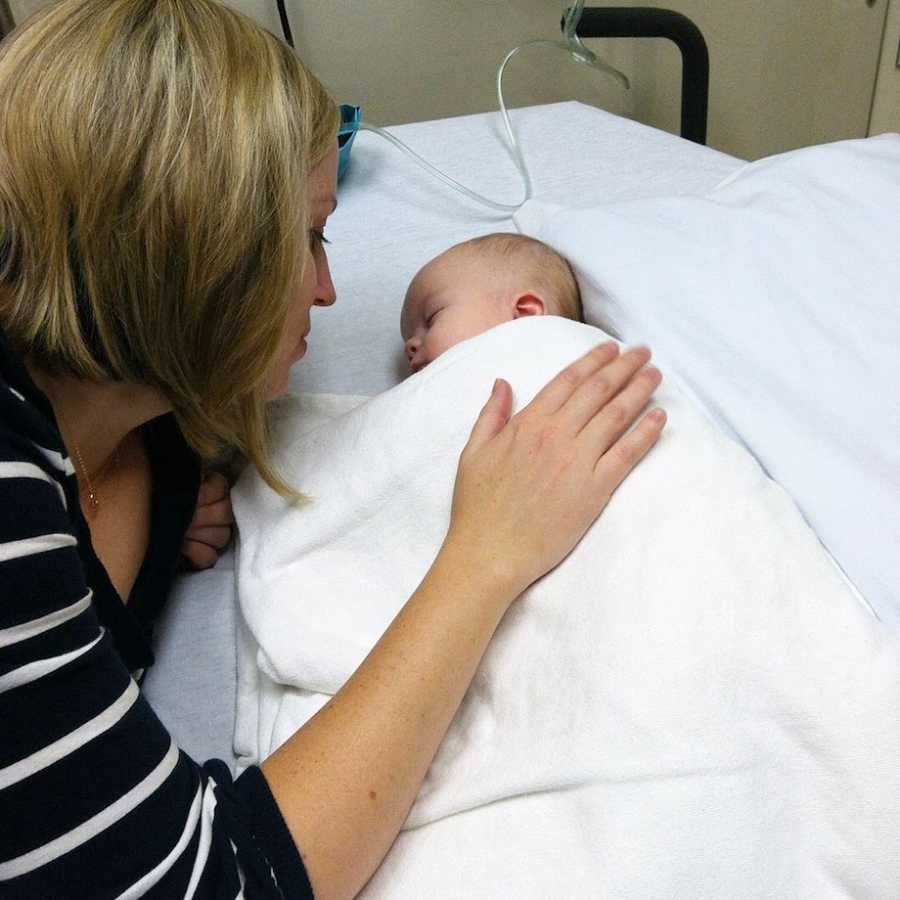 Those first few weeks at home in between long days at the children's hospital were shrouded in sadness and also, an adrenaline-fueled, superhuman strength, and adaptability that can only be explained by the divine intervention and grace of God. There was a weekly routine of holding a squishy and screaming Ezra while his blood was painfully extracted at our local lab, trying to recover from said trauma, and spending the remaining hours of the day waiting for the phone call from our pediatrician with the results. His platelets were dangerously low, and we were given explicit instructions to watch for any sign of blood because it was possible he could bleed to death if they dropped too much lower. Within a few days of his life, he also had started vomiting violently and incessantly. Between the puke and watching for bleeding, it felt like our precious baby was a very fragile and ticking time bomb. Meanwhile, we also had an active toddler to entertain and care for. It is a miracle our little family made it through that time in one piece, and we have our amazing village of family and friends to thank for that. We couldn't have survived without their prayers, support, generosity, and countless delivered meals.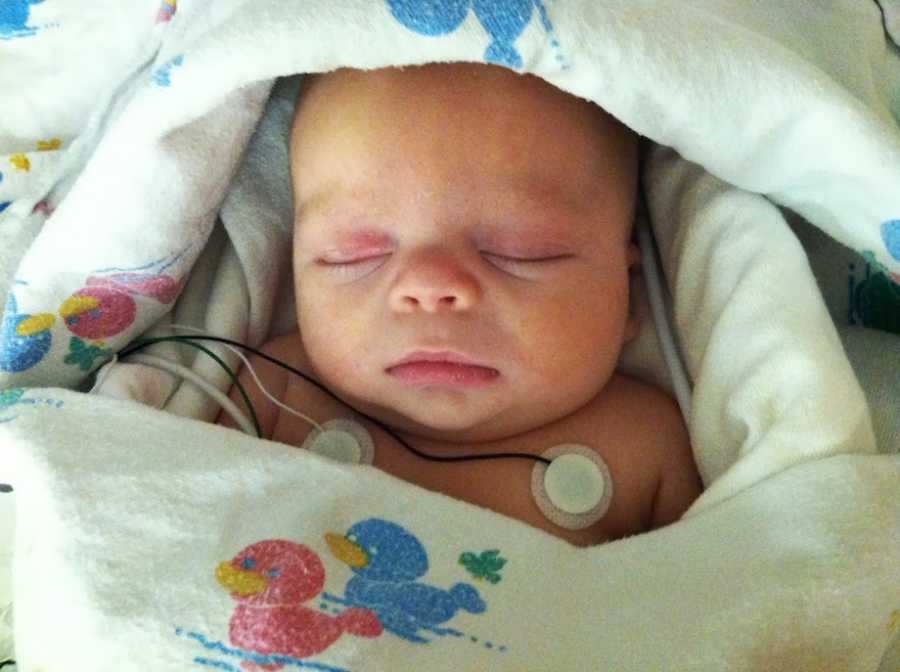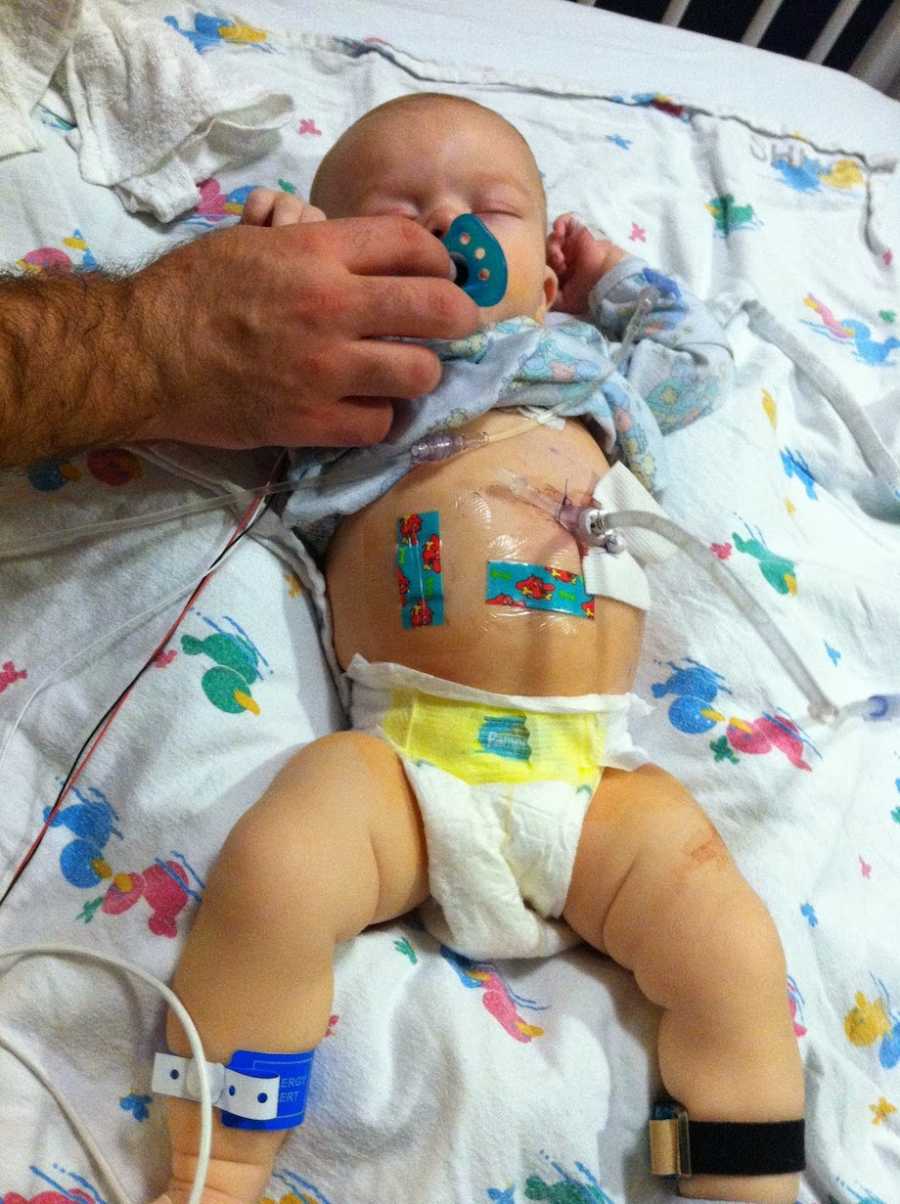 It wasn't until Ezra's second bone marrow biopsy at four months old we finally had our diagnosis: Juvenile Myelomonocytic Leukemia (or JMML). I still remember the kind, but also very matter-of-fact delivery of the news Ezra's survival rate was only 50%. The hematologist also explained those odds would only be possible if Ezra was mostly healthy, and if he somehow managed to survive the aggressive and grueling process of a bone marrow transplant. He was talking about our child?! The four-month-old infant who weighed only twelve pounds, had vomited nearly every day of his life, and was also spiking inexplicable fevers? That was the day Ezra graduated from hematology to oncology in one swift, 'here's your giant cancer binder full of horrific information' punch. In a typical child, the only hope for a cure for JMML is a bone marrow transplant, so we immediately began the search for a donor. Ezra underwent surgery to implant a feeding tube because the doctors thought he could not survive transplant without one, and he began an oral chemo regimen to stabilize his blood counts and shrink his dangerously enlarged spleen.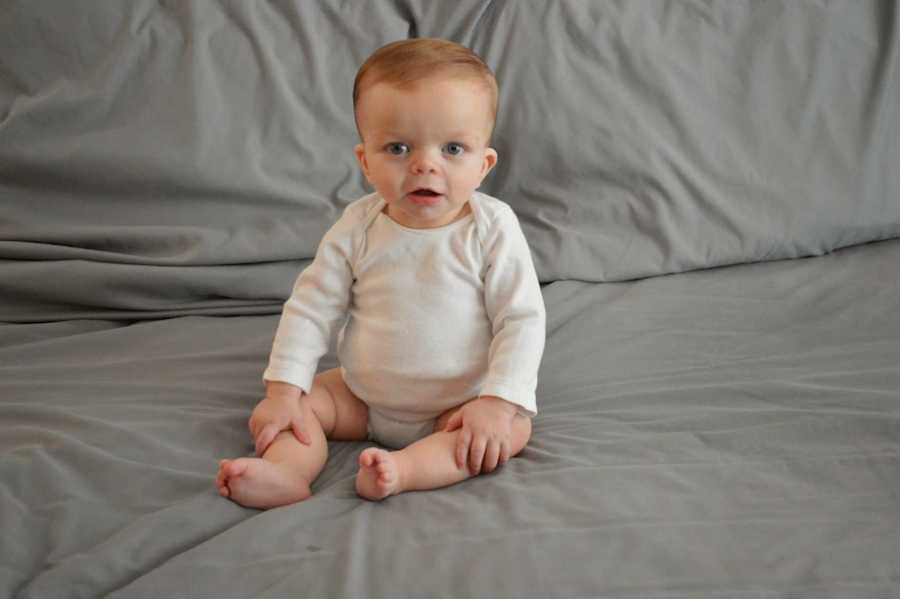 Our story took a turn, though. At six months old when Ezra's last round of genetic testing revealed in addition to JMML, he also has a rare disease called Noonan syndrome, a RASopathy. For some reason, children with certain RASopathies and JMML can go into spontaneous remission without bone marrow transplant! We stayed mostly quarantined at home with him from that day forward, and his leukemia resolved around the time of his first birthday. His case of Noonan syndrome with self-resolving JMML has been presented all over the world, as it is important for oncologists to know about these unique circumstances.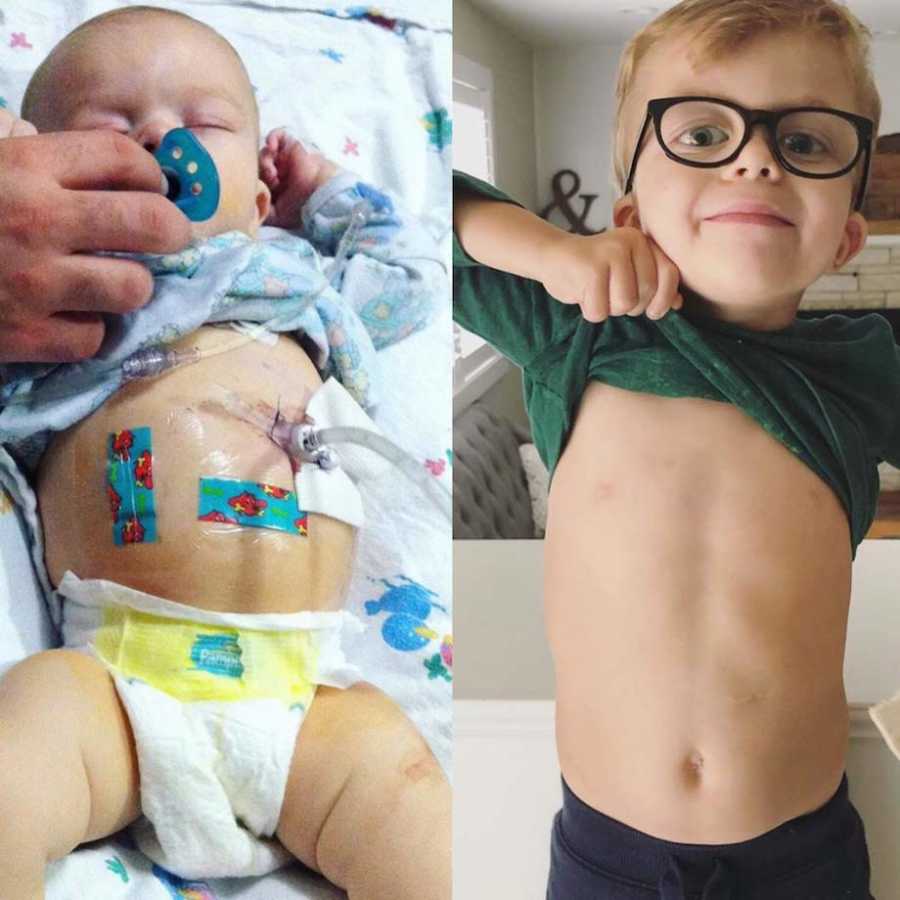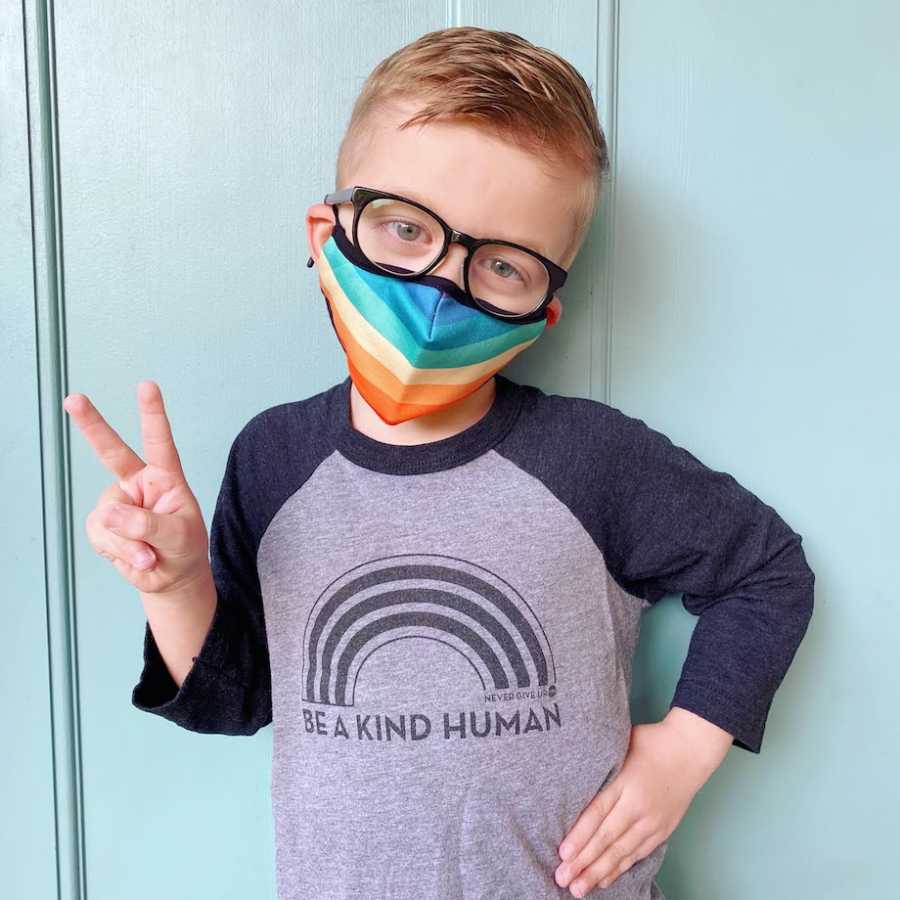 Ezra turned seven years old this past April. We count each new year with him a miracle. I'd be lying if I said we don't go a little overboard with his birthday celebrations – he's more than worthy of all the fanfare (Some Good News reposted his socially-distanced Star Wars themed birthday parade video this year and it's been viewed over 53,000 times!). In the past seven years, Ezra has undergone multiple surgeries and countless more testing and labs. He has been chronically ill, mostly with tummy bugs, for weeks and months at a time, missing more than his fair share of school days. We've discovered food intolerances that help us manage his symptoms better. He wears adorable thick, black-rimmed glasses to help combat his poor vision and failed eye surgery – most people liken him to a baby Harry Potter, and he's got an actual forehead scar and survival story to prove it.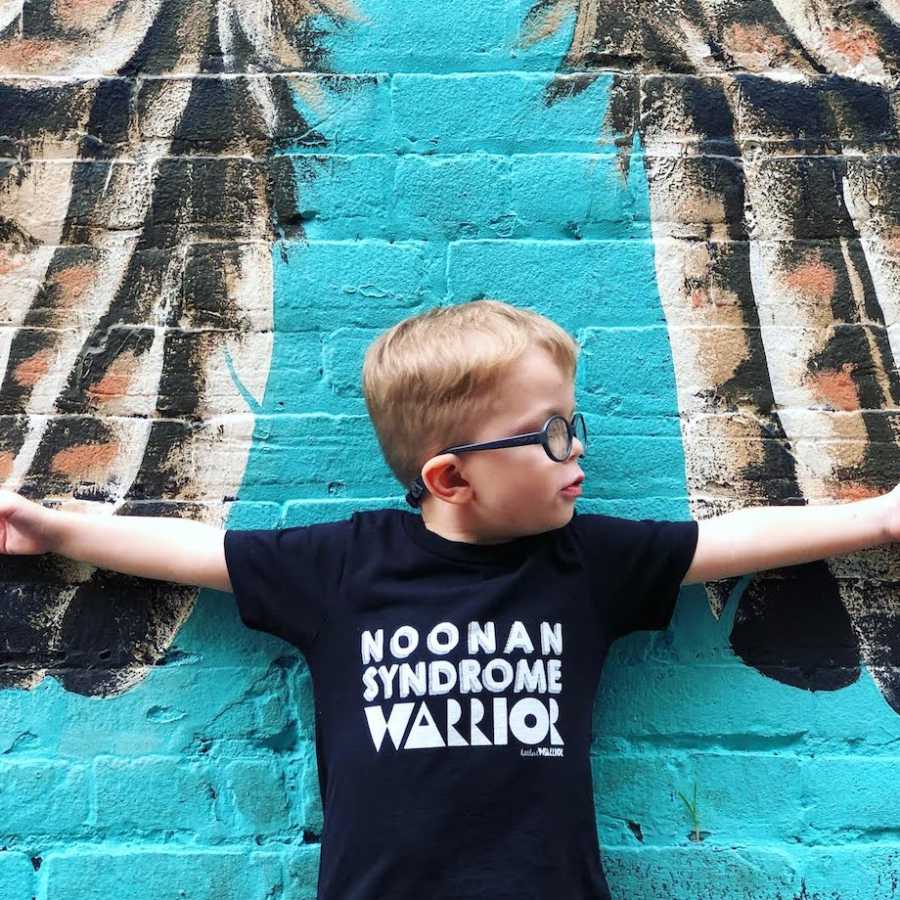 As with many people with Noonan syndrome, Ezra is very small in stature. People often mistake him for someone much younger, but when he opens his mouth and starts reciting full movie scripts, they realize their error. He is constantly entertaining us all with his theatrics and his uncanny ability to shift seamlessly in and out of character. He is feisty and tenacious and more resilient than any human we've ever known. He is a miracle–and his extraordinary little life with Noonan Syndrome has completely altered the course of our lives forever."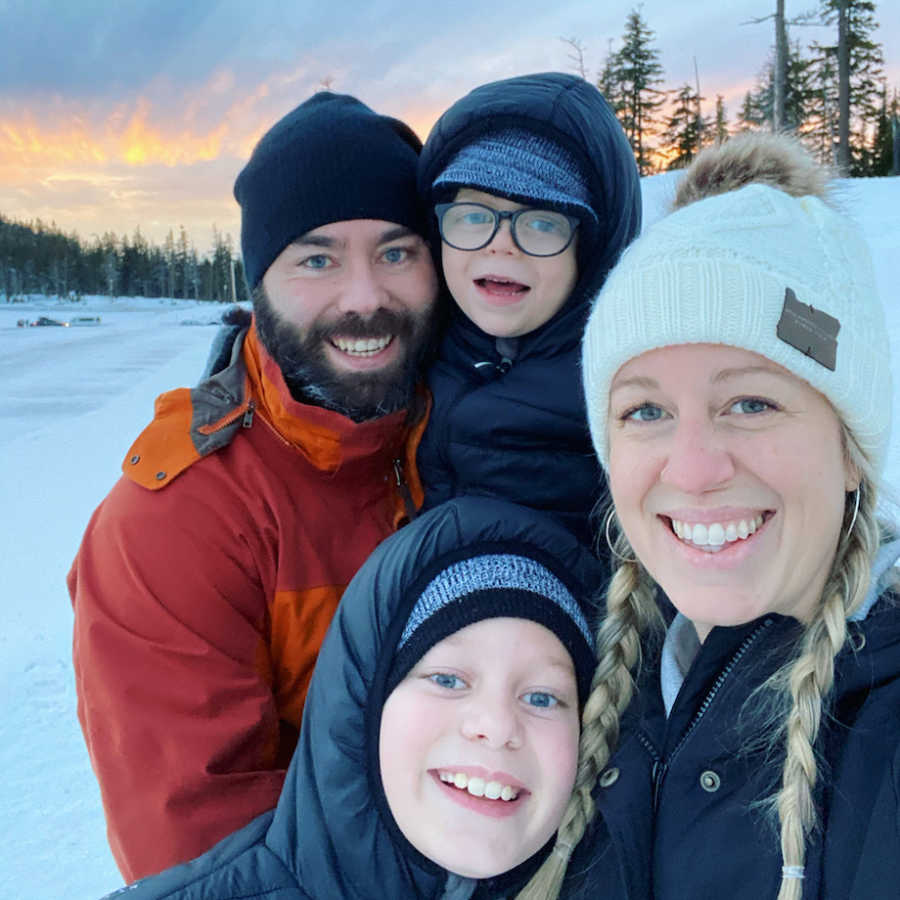 This story was submitted to Love What Matters by Elisabeth Faith Parker from Corvallis, Oregon. You can follow their journey on Instagram, Facebook, and their website. Do you have a similar experience? We'd like to hear your important journey. Submit your own story here. Be sure to subscribe to our free email newsletter for our best stories, and YouTube for our best videos.
Read more stories like this:
'This is hell,' my husband sobbed. We shouldn't have googled his potential diagnosis. 'It can't be real!': Son diagnosed with rare Noonan Syndrome, 'Our feelings for you never changed'

'THERE'S A HEARTBEAT!' she screamed. Next, we found 'the bump.' All I could feel was shock.': Baby survives twice despite all odds, 'he was worth every step of the way'

'He is broken and breaking,' the doctors said. 'No hope. Always fatal. It would be kinder to terminate,' they tell his mom and dad.': Newborn with Brittle Bone Disease diagnosis defies the odds to become family's 'fighter'
Provide beauty and strength for others. SHARE this story on Facebook with family and friends.