"Weeks went by. No period. I never had a regular period but this time it felt like it was coming. It felt like I was trying to have it for weeks. Weird cravings for lemonade and food aversions to tofu (one of my favorite foods). I knew something was wrong.
It was December 2018. My two best friends were home from college for Christmas break. I told them I was feeling off and I wanted to take a pregnancy test to reassure myself I wasn't pregnant. We went to Walmart and got the cheapest test we could, went to the gas station and took the test. We bought two. Pregnant was the result. 'It's cheap, it's probably a false alarm,' my friends tried to reassure me. We went back to the store to get the more expensive test. Positive again. On both. I had just turned 19.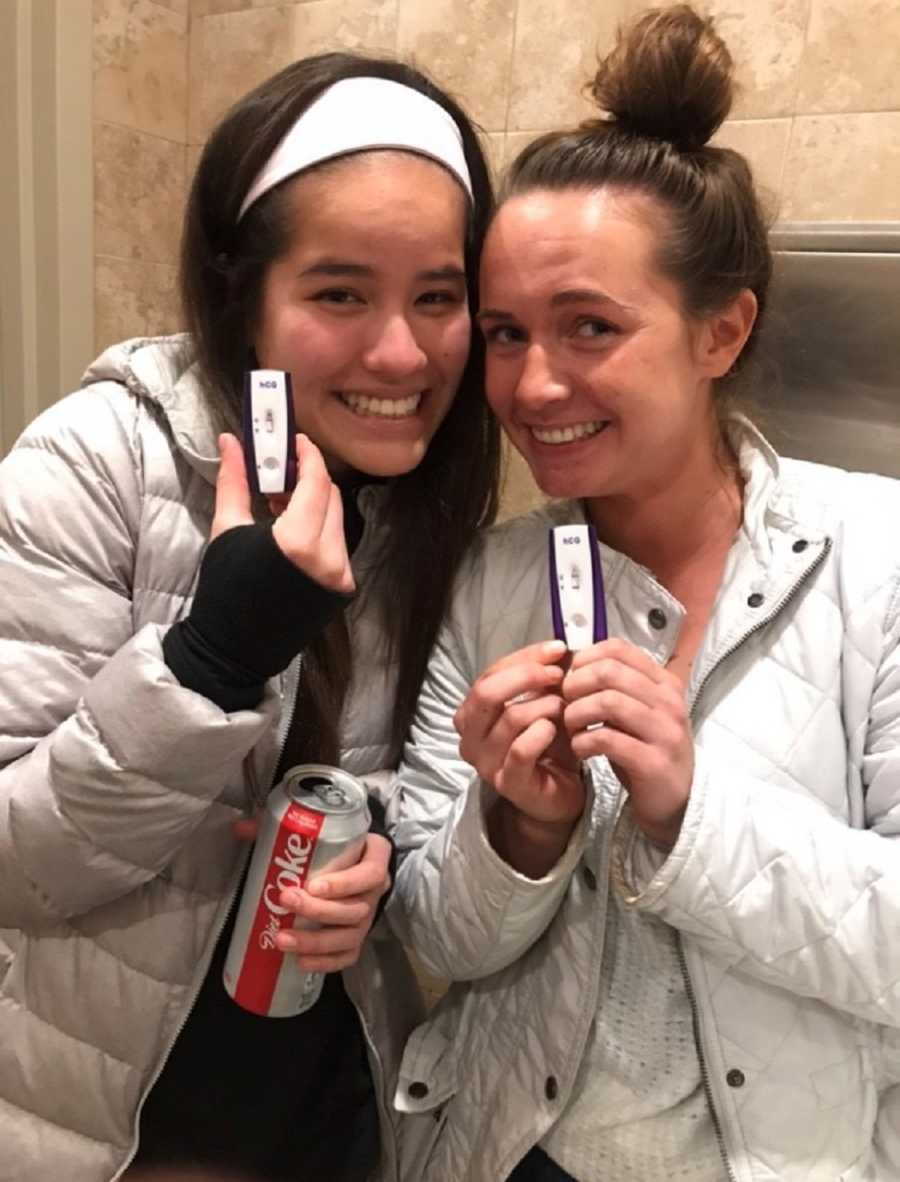 'Take me to Josh's (boyfriend) house,' I said emotionless. I was in complete shock. 'How could this happen?' I kept asking myself even though I knew the answer. I wanted to tell him right away – I couldn't hold it in. I bought him a green tea (his favorite drink) then headed there. I walked into his room, pulled out the 4 positive pregnancy tests and told him the news.
'Josh, I'm pregnant.'
This was when I started crying. I couldn't control it. I was hysterical. Josh was in shock as he held me tight and tried to comfort me. 'It will be okay,' he kept reassuring.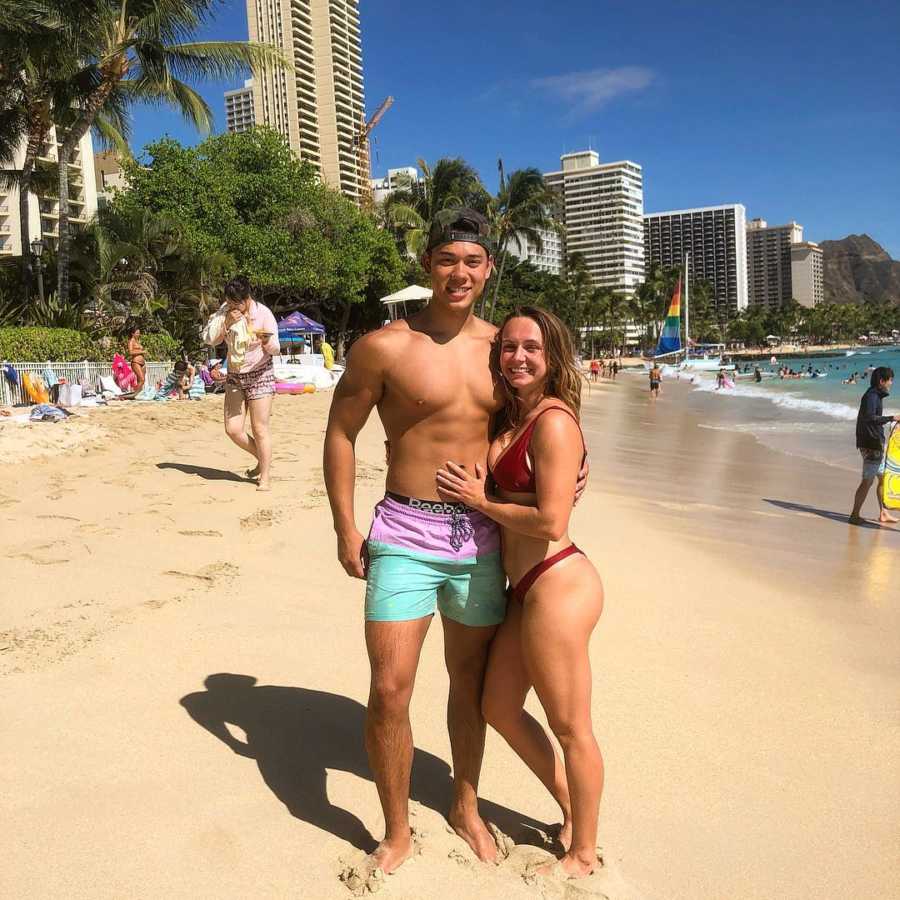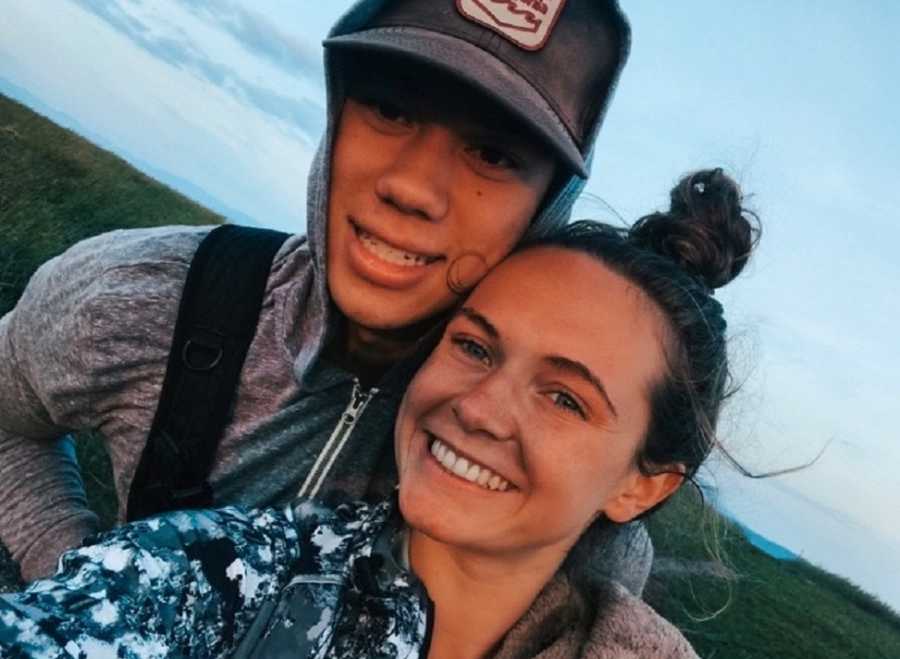 The next day I told my mom. I walked into my house bawling. 'Mom, I think I'm pregnant.' I cried. 'I'm scared, please help me.' The look on her face was unforgettable. It was a mixture of worry and disappointment. She hugged me and cried, 'Mackenzie, I told you to be careful. How could you let this happen?'
We looked up where to get a free pregnancy test and ultrasound. We discovered a place called the Hope Center. I made an appointment and Josh and I went two days later.
On the way to the appointment Josh was explaining to me how he wanted an abortion.
'I'm not ready. We're too young,' he said.
When we got there, they did a test. A positive pregnancy test once again. I was a mess. I couldn't stop crying. They took me back for the ultrasound. There was the baby, 6 weeks old, his heartbeat was the size of a pea, but it was there. My sweet little baby was there. I was instantly in love, still scared and lost, but in love. Josh saw the baby also, we were both in shock. On the ultrasound picture the technician wrote, 'Hi mom and dad,' and it was starting to feel real.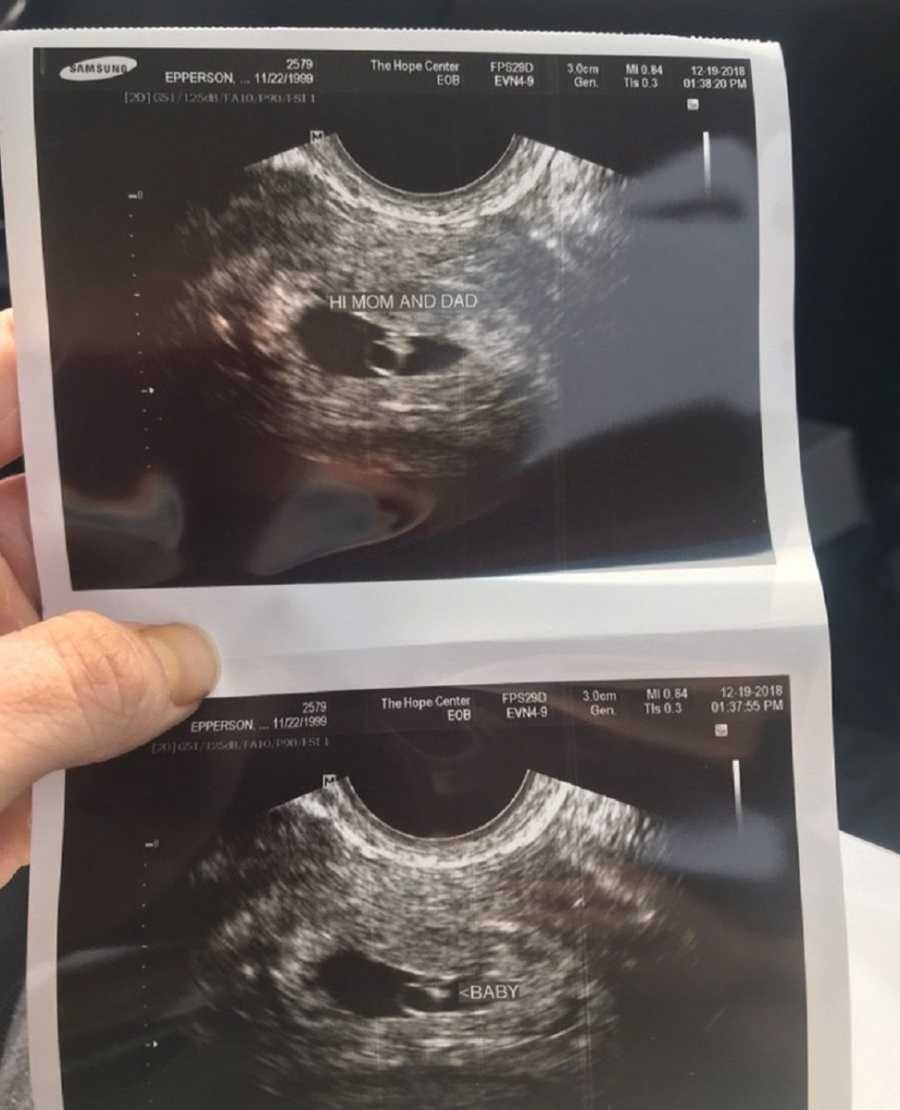 We left the Hope Center after discussing our options. They gave me a bag of information to help me make my decision. In there was a 'love box.' This truly changed my life. It was a box with testimonies from other pregnant teens and information about a support group. This was exactly what I needed to help me get through this tough journey because I knew I was keeping the baby. I knew I would be judged and looked down on, but I knew there was no way I wasn't keeping the baby. The baby was mine and I loved him with all my heart. I wanted to protect him and I wasn't going to fall into the lies of abortion. I knew this would be hard but so worth it. No life is an accident even if it is not planned. I went to the support group and met other teen moms. It changed my life forever. It helped so much knowing other girls going through the same thing as me.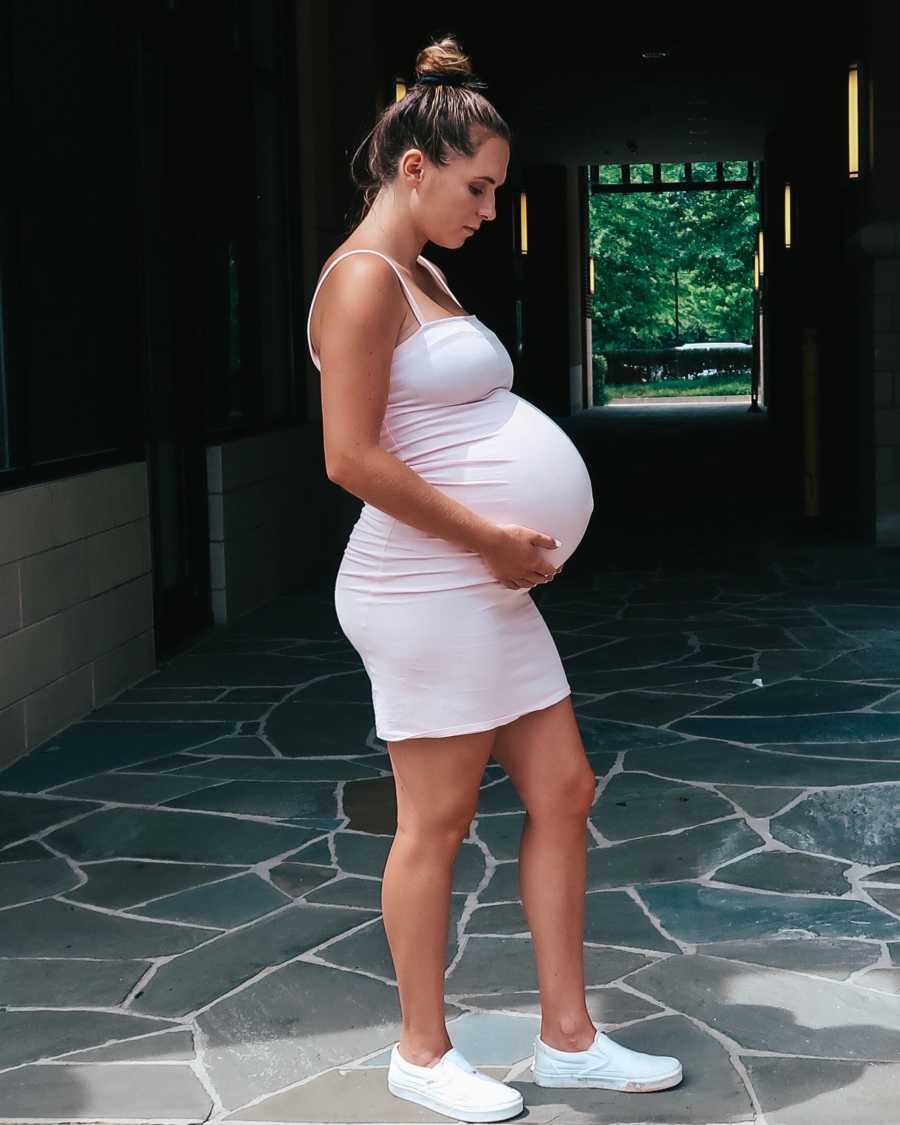 I took the pregnancy head on. Josh was really struggling with this whole idea and so was I. We fought all the time, it seemed like every time we were with each other we were screaming at each other. Especially when I had an OBGYN appointment (because it was for pregnancy). He would blame everything on me and wanted nothing to do with the baby.
'You need to give him up for adoption,' he kept telling me.
I didn't care what he said, I was keeping the baby. There were times when I thought it would be easier if he left me. Everything would feel more calm and less tense. Honestly, him constantly yelling at me did not help the situation. I was fully prepared to do this without him. I wanted him to stay but if he didn't, I knew I could do it. I knew I had it in me.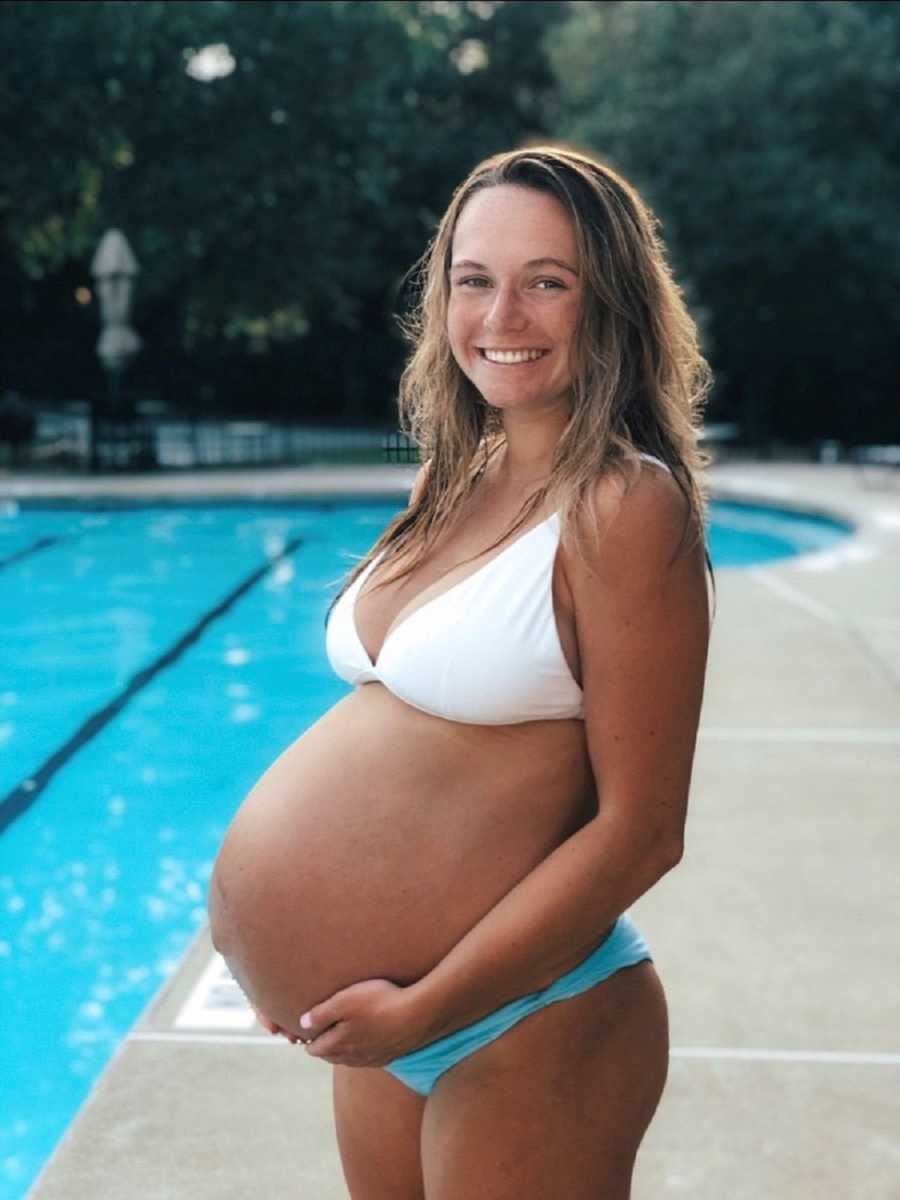 A few months passed and I was about 6 months pregnant. I was starting to have a bump, it was noticeable I was pregnant. This is when things took a turning point. Josh and I were actually starting to get excited about the baby. I believe since my bump was noticeable and everything was feeling more real, it was exciting. We watched my belly grow week by week. We were getting along really well at this point. Not as much arguing. It was refreshing. Josh was ready for this baby and so was I. I couldn't wait for the birthday even though I was so nervous for the actual experience!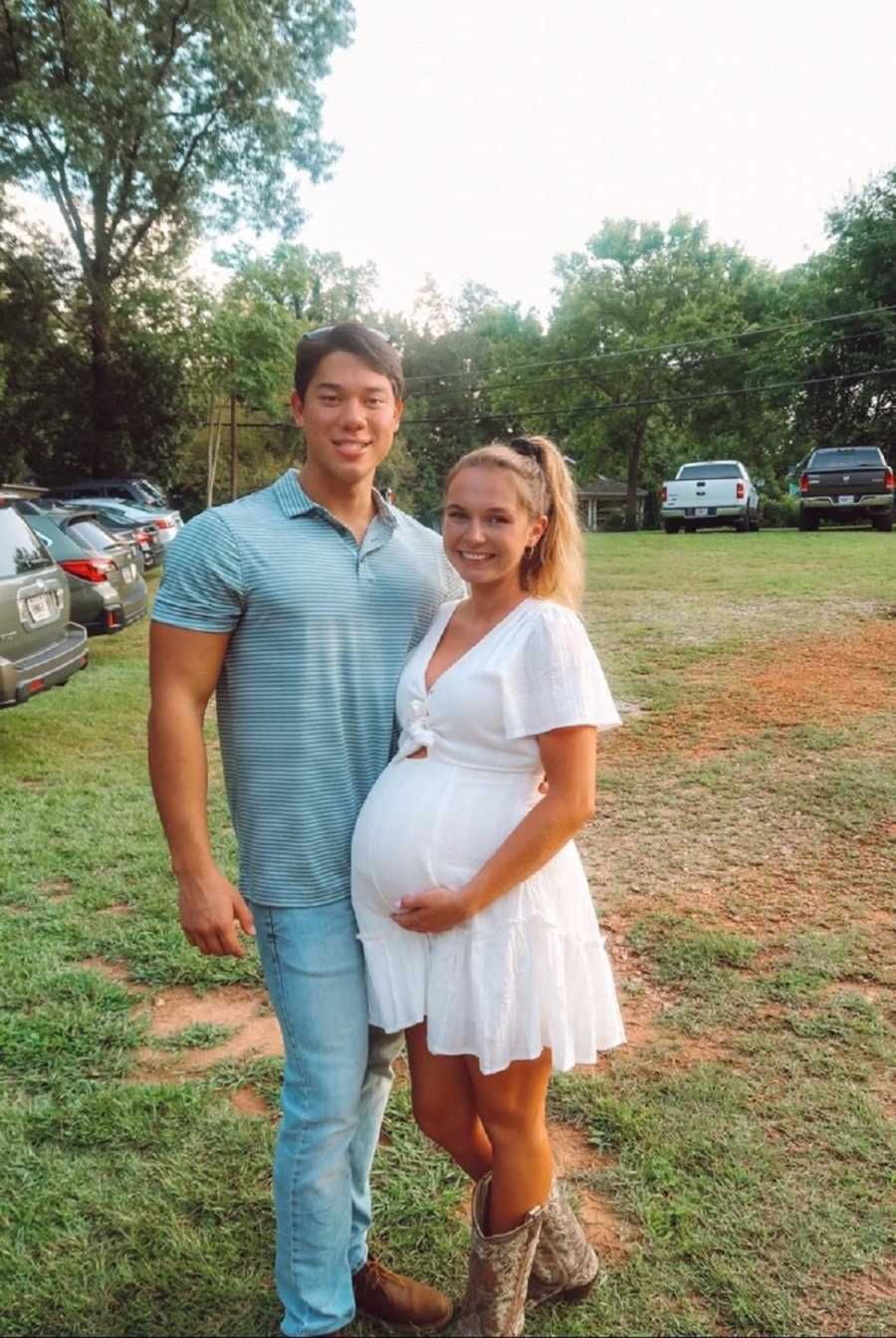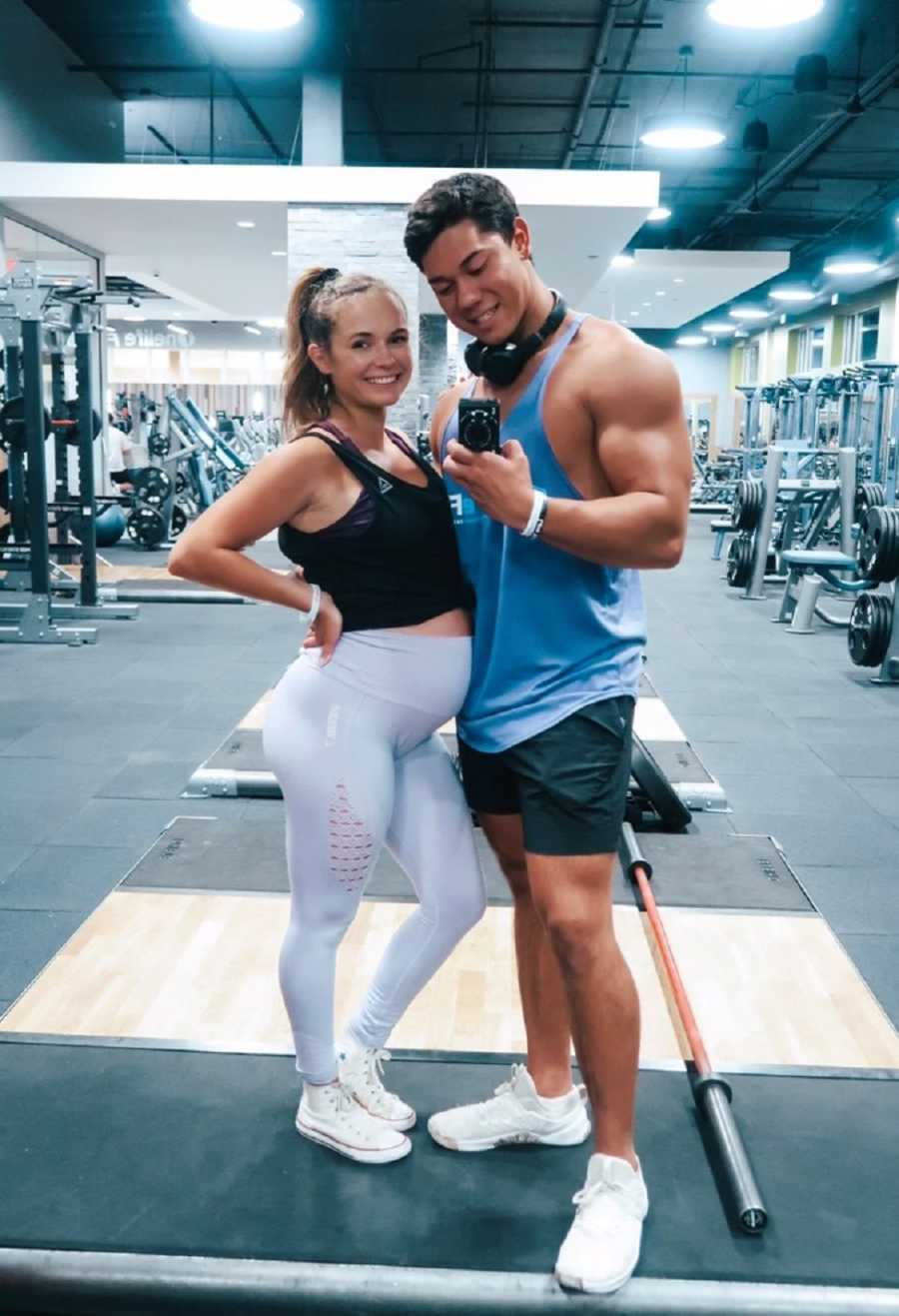 Fast forward to August (baby's due month)! I was so nervous and excited! I had my bags packed and everything ready to go. Josh was staying with me for pretty much the whole month just in case something happened. My actual due date was August 12th. That day arrived and nothing happened.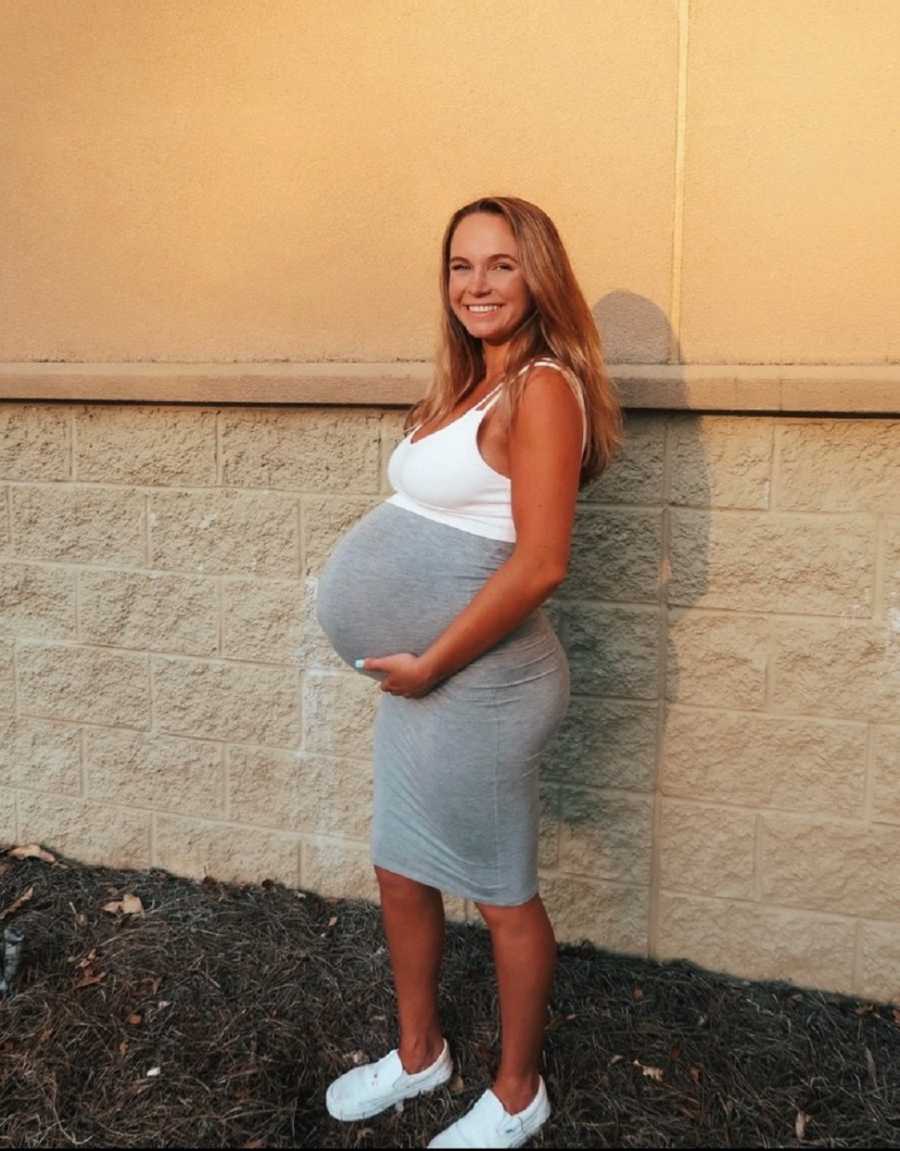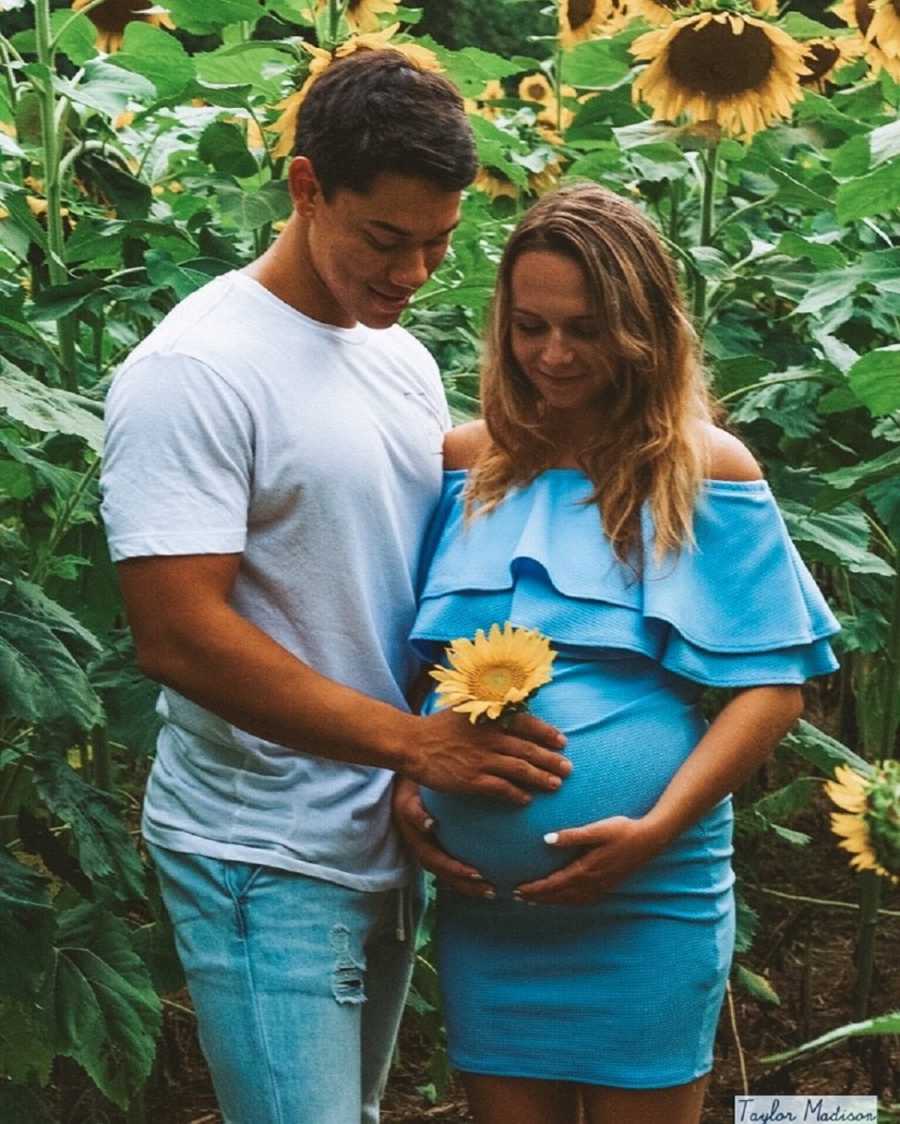 A week later they wanted to induce me if I didn't go on my own which I did not want at all! I wanted the experience to be as natural as possible (it didn't happen that way). Luckily my water broke at 2 a.m. on August 19th, the morning before my appointment. We headed to the hospital. They checked my dilation. 0 cm dilated. I couldn't believe it! They checked again 12 hours later and I was barley one cm. I was dying in pain I was contracting so hard. I refused an epidural – I wanted a natural birth. I was so determined.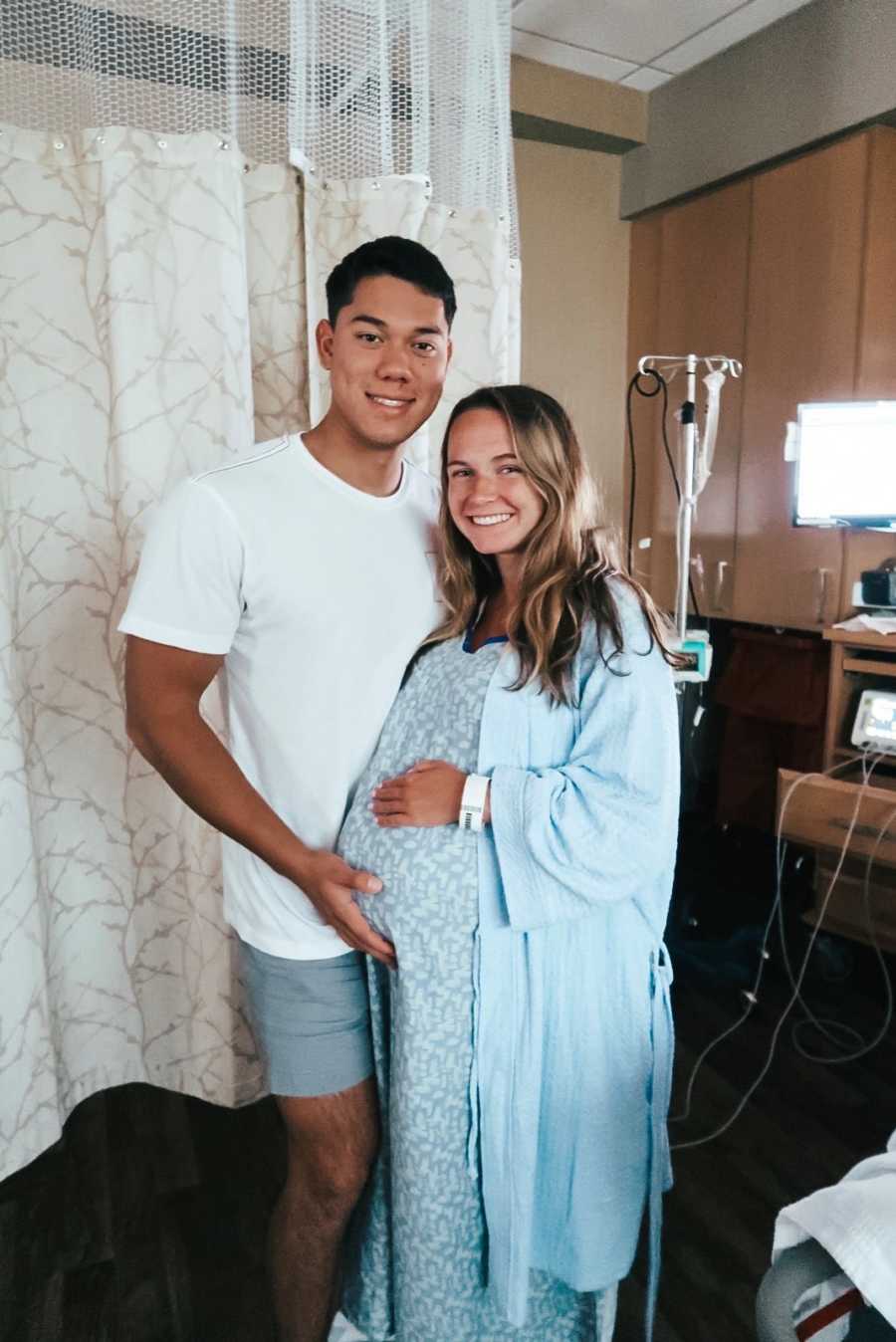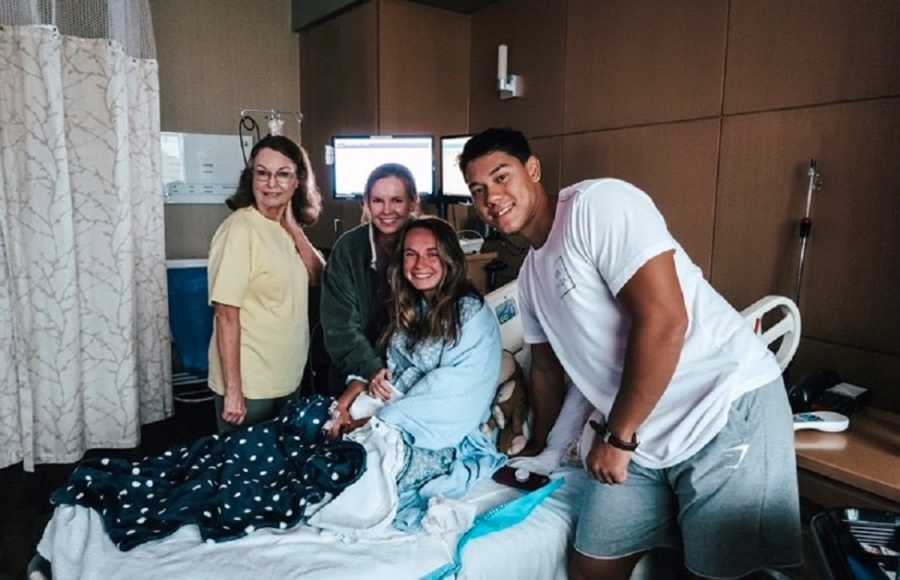 August 20th, 2019, around 6 a.m. they came to do an intense check (a stretch and sweep). This was so painful I felt like I was dying. I could not stop screaming. Josh was looking at me in shock and helpless. After that the contractions got extreme. I could not stop moaning and screaming. I was contracting every 1-3 minutes. They checked to see if I dilated any more at 11 a.m. I was 1.5 cm dilated. I broke down at this point. I couldn't stop crying. 'What am I doing wrong?,' I asked the nurse. 'Sometimes the baby just won't come on their own, we need to discuss a C – section,' she replied. I was heartbroken but I knew it was the only option. I got the epidural and headed to the OR. Josh held my hand through the whole experience. I felt pulling and tugging but no pain during the operation. Then, all of the sudden – a cry. My sweet baby's cry. They pulled down the curtain and there he was! Tears rushed down my face. Next thing I knew, I was holding him. I was so excited to finally have my baby boy, Oakley, in my arms. I couldn't stop crying and neither could Josh. In that moment I knew the long labor and the pain was worth it. He is my world. It was the wildest and most amazing experience I've ever had.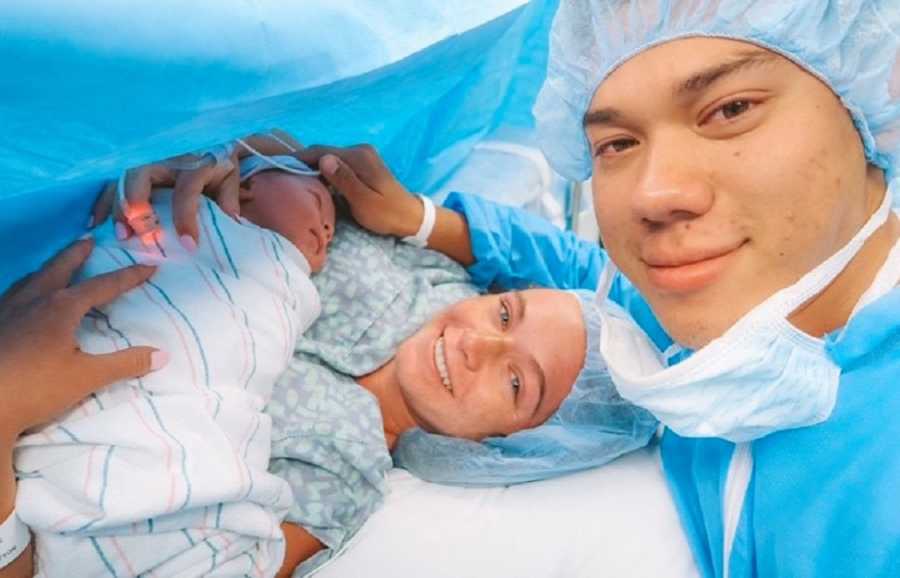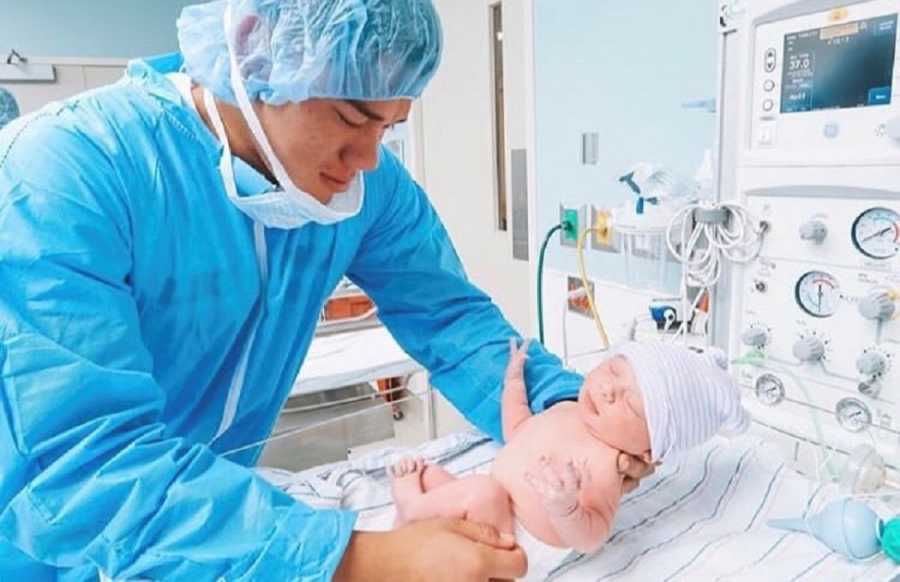 Oakley is now 3 months old and it has been tough! I thought labor was going to be the hardest part, but I was so wrong! From sleepless nights, to traveling back and forth to mine and Josh's house. I'm still trying to figure everything out but I love the experience doing it. He is the best thing that has ever happened to me. I have someone to always be with me now. I get to hear the cutest laughs, see the cutest smiles and get the coziest snuggles every day! It is the best feeling in the world – I love him so much.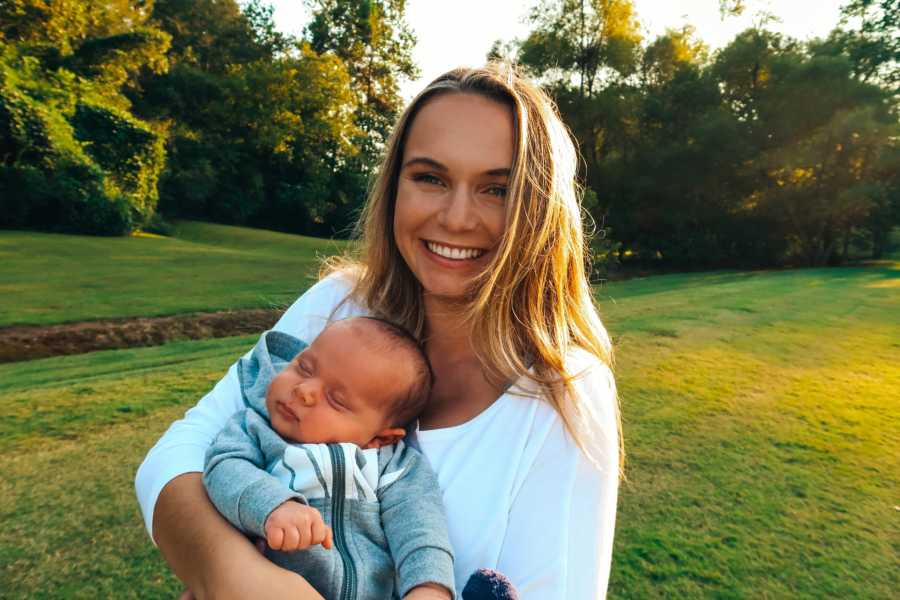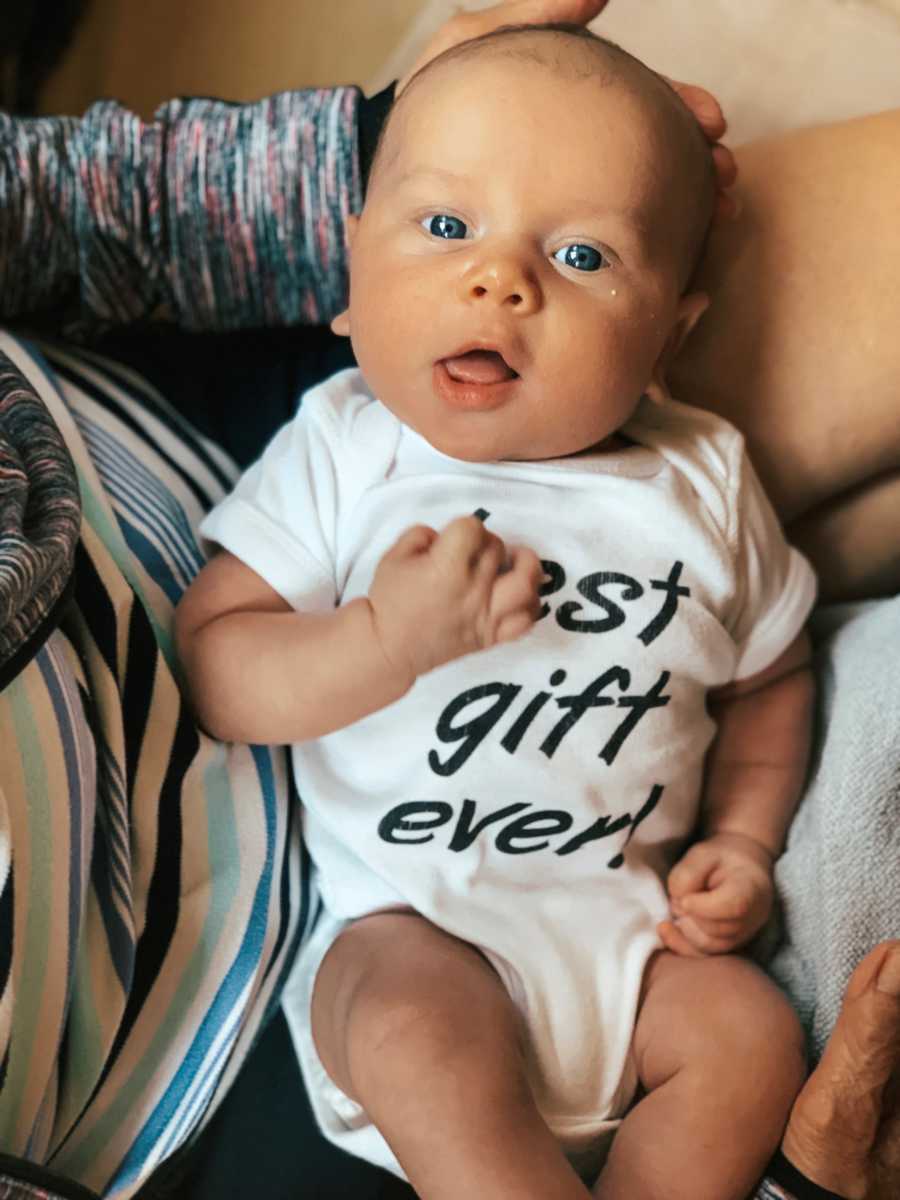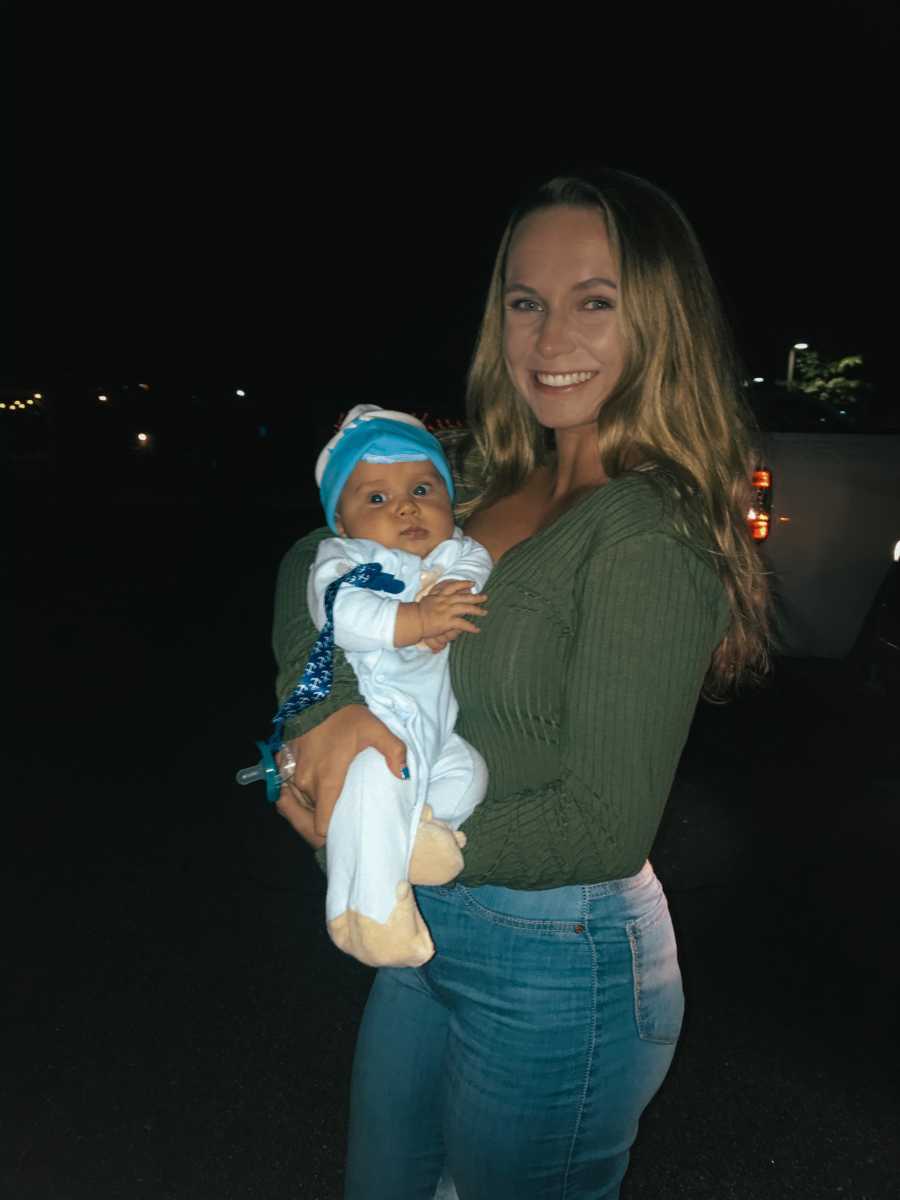 Josh has been a great dad too. We live at our parents' houses now but we split time of which house we are at! We basically live together. There has been struggles between us but overall it has made us stronger together. I am forever grateful for Josh and Oakley. I'm so lucky to be a mom. I get to do all of this because I KEPT MY BABY! I have no regrets. Yes, I am 19 and I will never have the true college experience, but I don't feel like I am missing out at all. I feel so blessed this happened how it did, and I would not change it for the world. I'm so excited to take this journey with him and watch and help him grow up (and he will help me, too).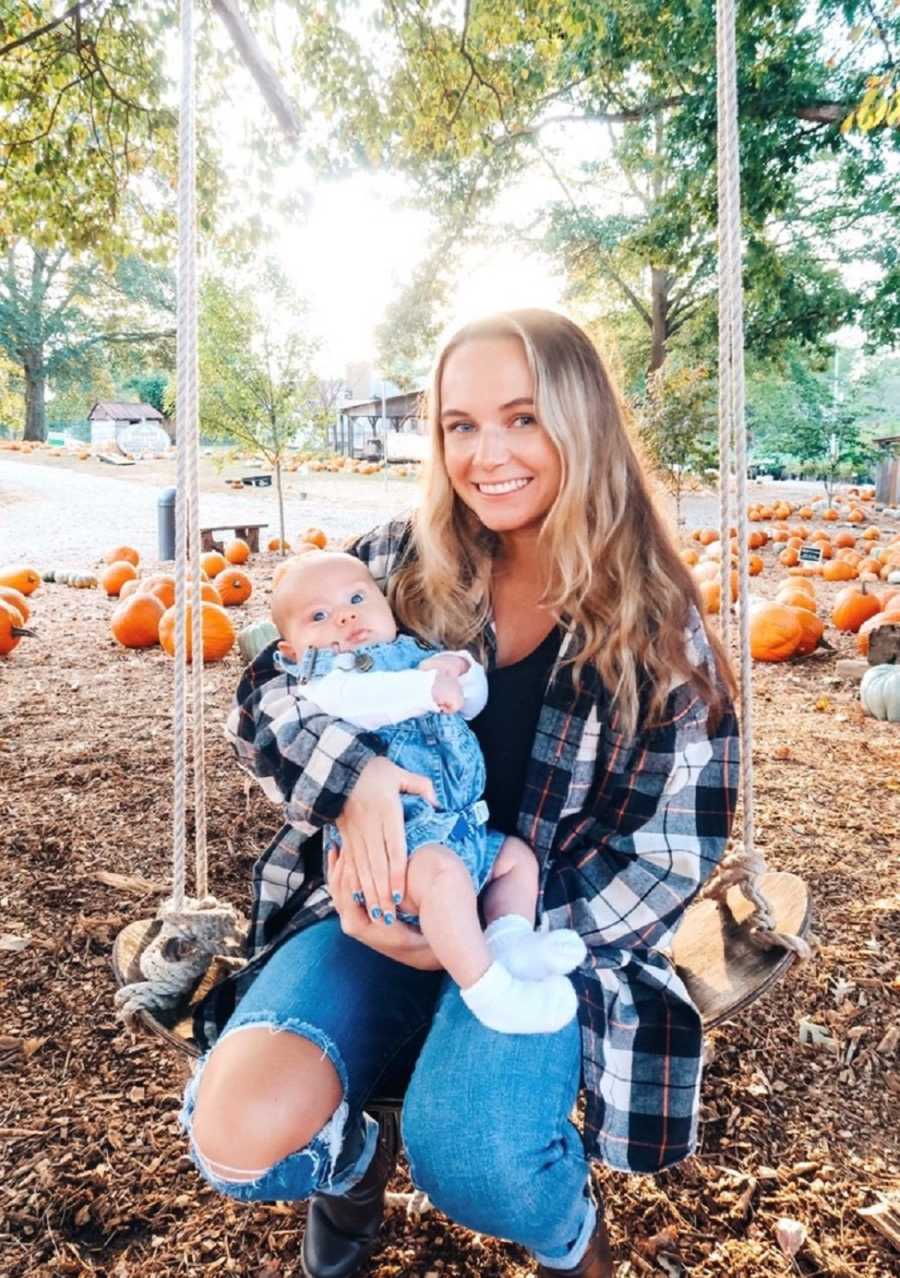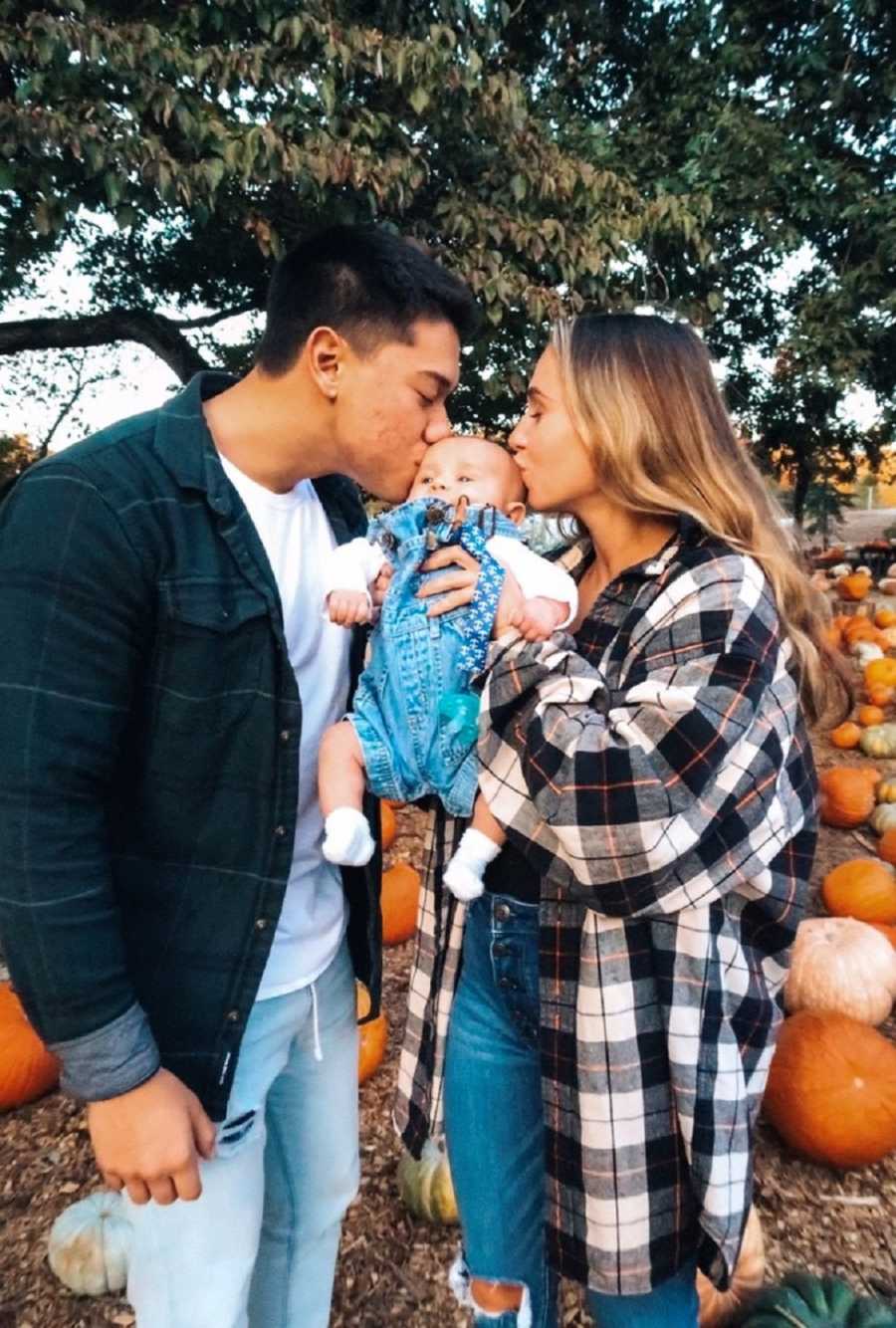 If you are young and pregnant my advice to you is to keep your baby. There will be struggles along the way but there are so many support groups that help financially and emotionally. I'm still with Embrace Grace and The Hope Center to this day. They are amazing, all my worries about expenses went away when I met them. They have provided me so much stuff for Oakley. I am forever grateful. Pregnancy is a beautiful thing. I am so lucky I got to experience it and I honestly can't wait till I can be pregnant again. If you are scared or struggling, reach out to me! I would love to help you because that was the biggest thing that helped me, being with other teen moms. I truly believe everything happens for a reason and I'm so glad this happened to me. The good and the bad throughout the journey. It is truly the best thing I have ever experienced."
From podcasts to video shows, parenting resources to happy tears – join the Love What Matters community and subscribe on YouTube.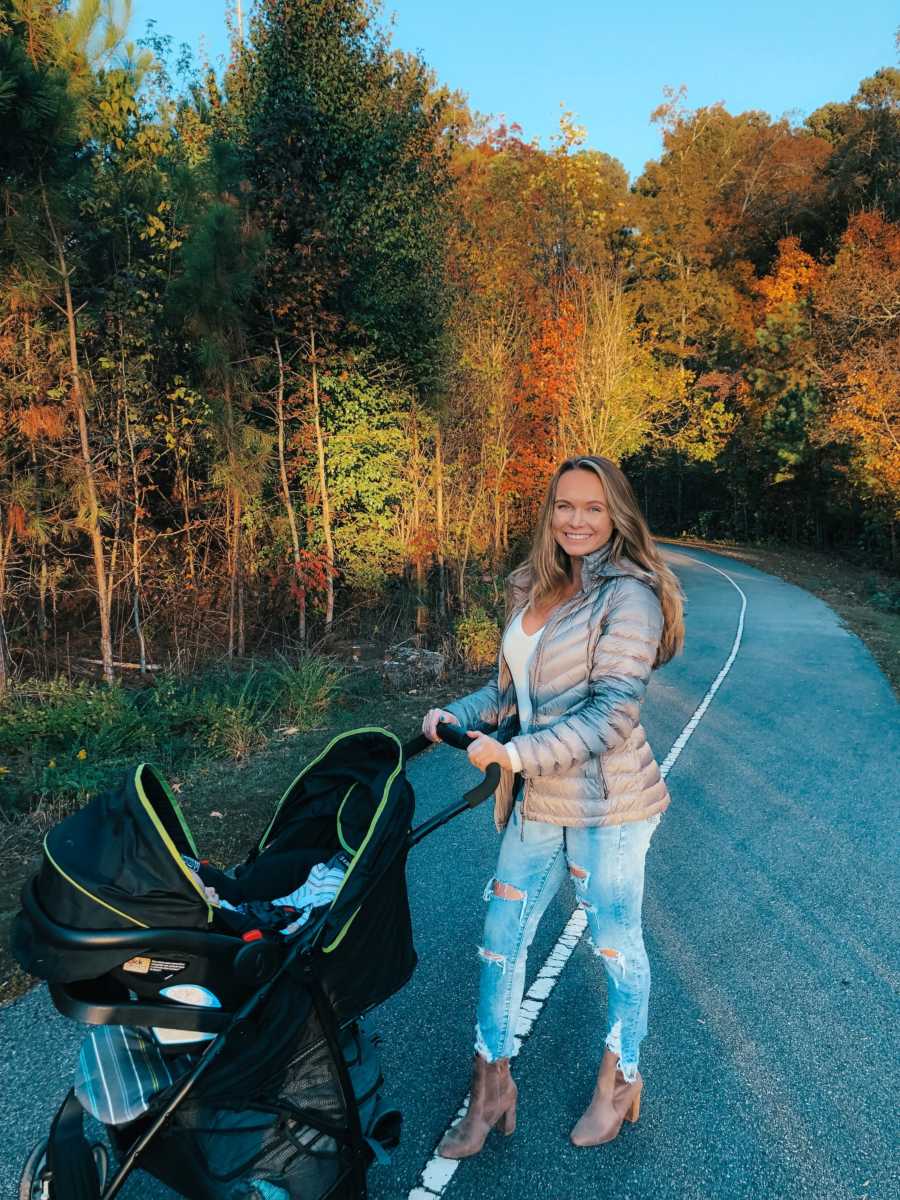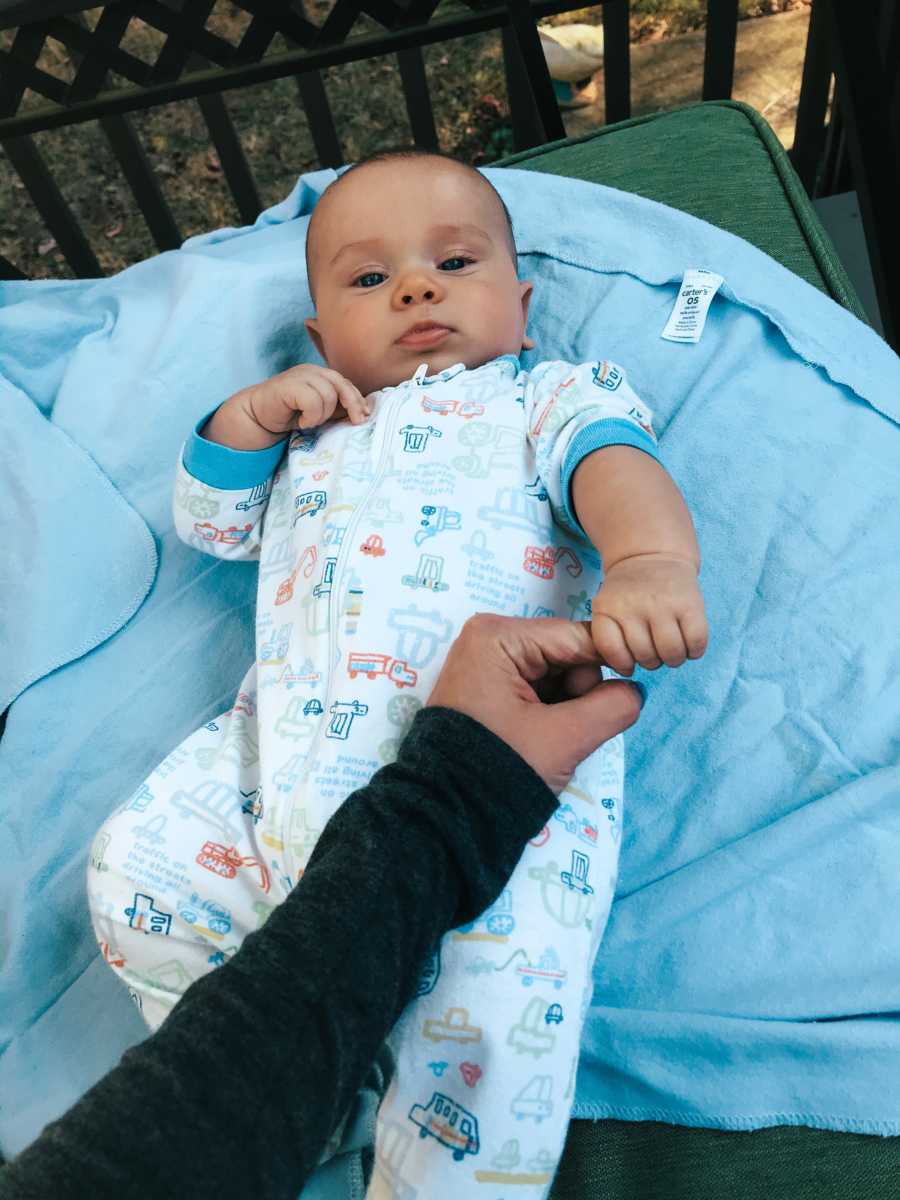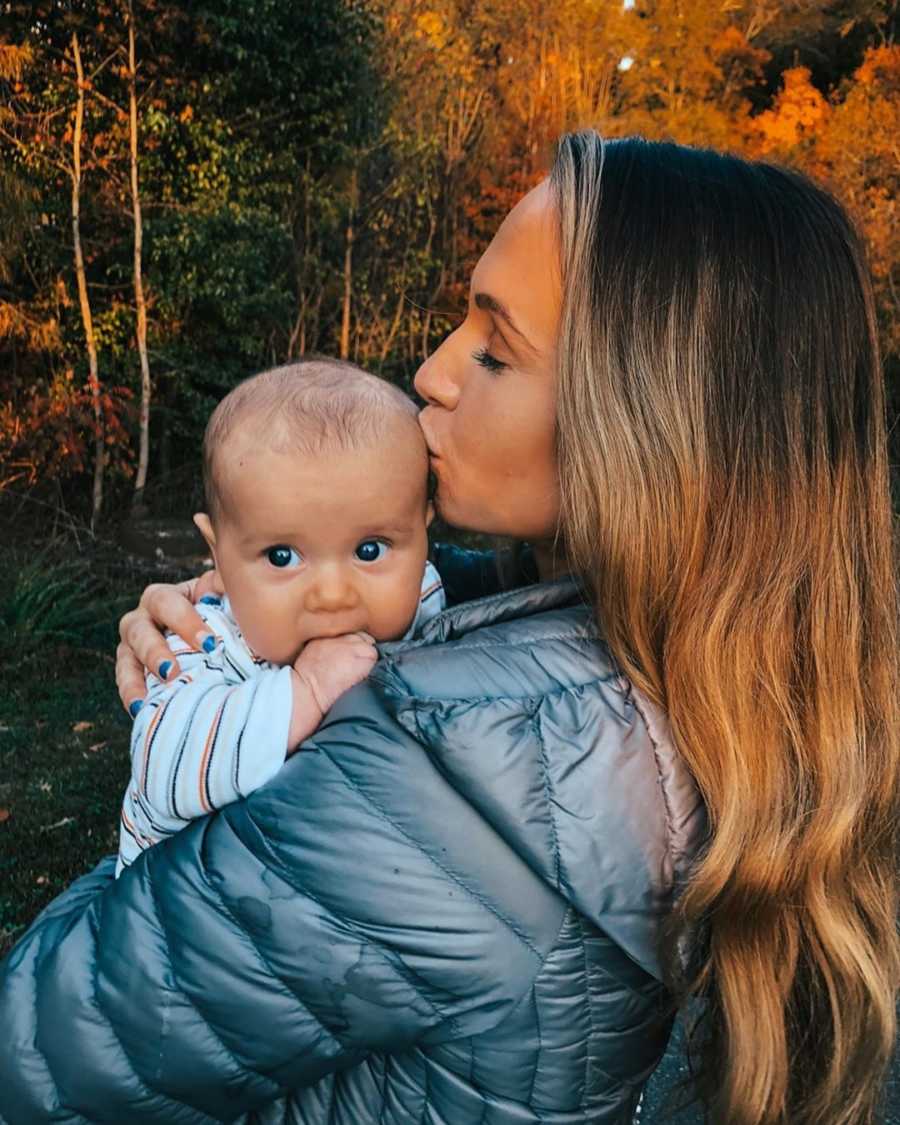 This story was submitted to Love What Matters Mackenzie Epperson. You can follow her journey on Instagram. Do you have a similar experience? We'd like to hear your important journey. Submit your own story here. Be sure to subscribe to our free email newsletter for our best stories, and YouTube for our best videos.
Read more inspiring stories from teen moms:
'I was 15, terrified. I got my first positive pregnancy test in my high school bathroom.': Teen mom marries high school sweetheart, 4 kids later she 'wouldn't change a thing'
'I'm pregnant' trembled out of my mouth. I was 16. My mom looked at me with shame, told me to move out.': 16-year-old teen mom works 3 jobs to make ends meet, graduates nursing school with honors
'Kids shouldn't have kids.' Shame spread over me. As a teen, I couldn't hide my big belly.': Teen mom explains why she 'kept her baby' at 16-years-old
'At 18, I hid an entire pregnancy all the way up to delivery. I refused to tell anyone. I was ashamed and afraid.': Teen birth mom's candid lessons learned after choosing adoption for her daughter, reuniting with her 18 years later

Provide beauty and strength for others.  SHARE this story on Facebook with your friends and family.