"Let's face it, I met Sophie by swiping right on Tinder, in order to get laid. I had been single for two years, and that was completely on purpose: I was converting to Orthodox Judaism, which, as far as I knew the rules, was requiring me to be single. After two years of celibacy, eating more or less only pita and hummus, my friends at the synagogue told me it was abuse, my Rabbi had called the converting Rabbi to tell him, 'Come on, we don't find religious guys like this one every day. What are you waiting for?' I don't know what he was waiting for, but one evening, I was done waiting. I decided to cut myself some slack – I'm only human, after all – as the song goes.
I went on Tinder, and, according to the algorithm, it was a match! With Sophie. We exchanged a few words via the app, and she was the first to make the move with 'Hey Darling.' From these words on, the heat was on. As a French lover, and therefore as a veteran in quid pro quo, I knew my goal was to get her to meet me ASAP and not spend too much time on chat. Chat, for me, is one of the best ways to be misunderstood, and I'd better talk in person quickly before the catch gets loose. So I went in a rather straight line to invite Sophie to meet me at the best restaurant I knew in L.A., the Figaro Bistrot in the Los Feliz neighborhood. *Boom*
It was a Monday. I was back from my Torah study. She was a few yards away from the terrace, smoking. She turned around, and there she was, impressive as ever, smiling with the reddest lipstick in the world.
We felt comfortable from the get-go.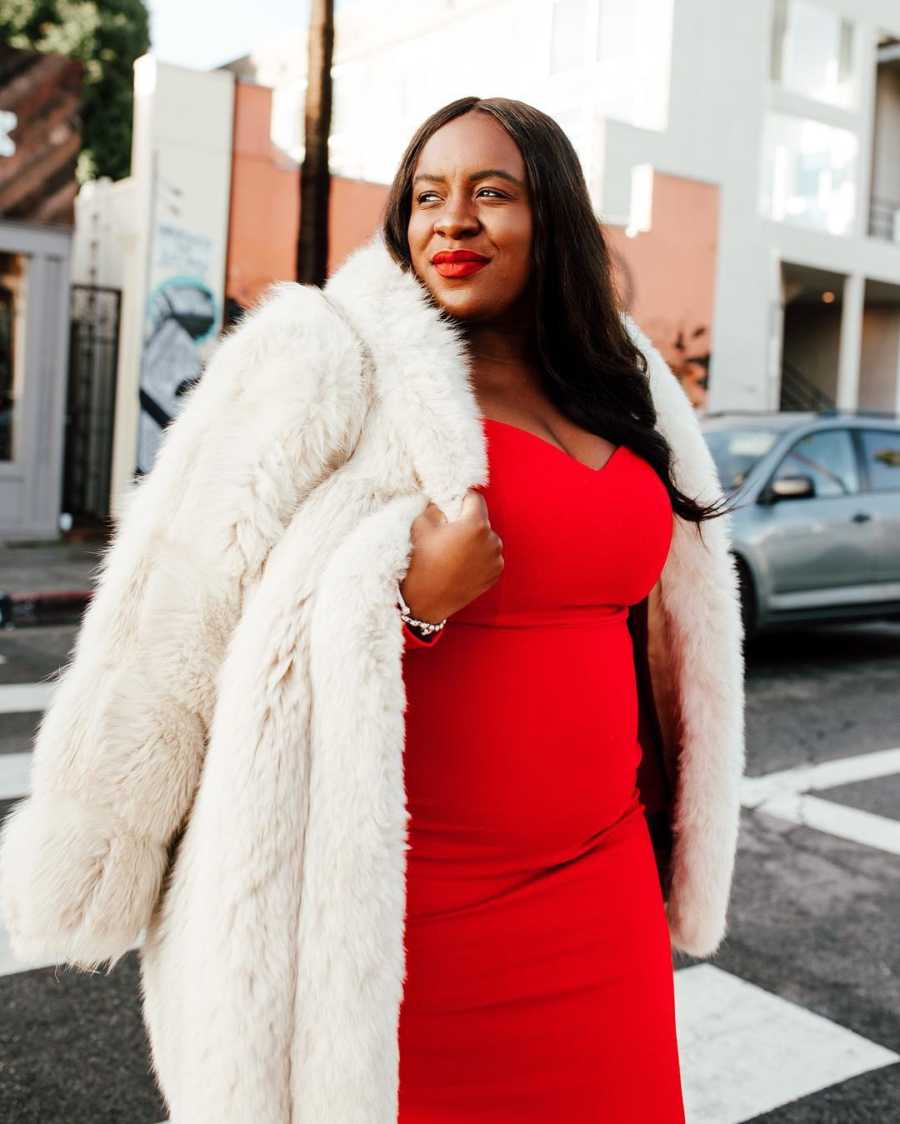 We sat inside, and I was able to speak French to the French waiter. I was in my element. And the tequilas were $4 due to the magic of happy hour. I told her I was converting to Orthodox Judaism. She told me she was a witch. We would have Jewitch children.
The dinner was fantastic, and Sophie took me to her place, because I was drunk and couldn't drive my convertible. She drove us home with the hood down, through town. We had an amazing time and never got separated since.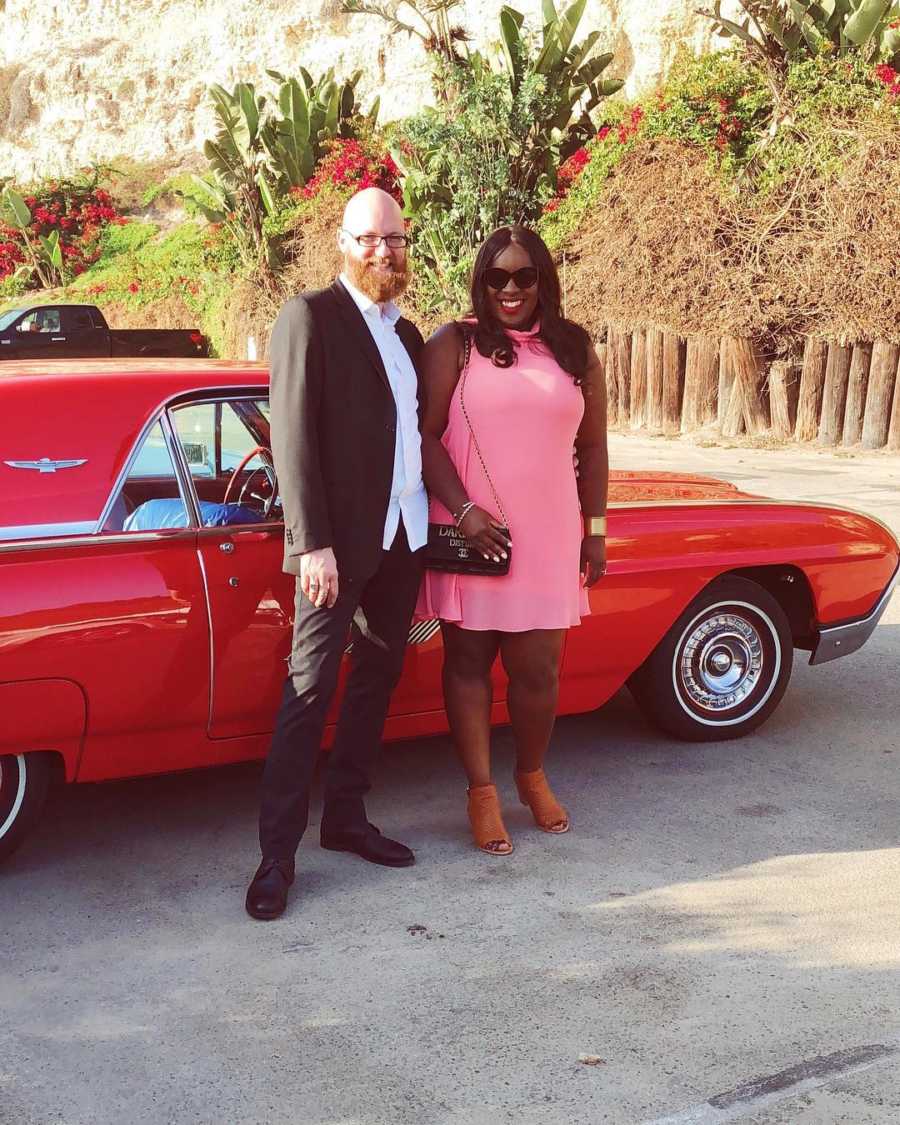 The next day, I went back home, and in the evening, we wanted to see each other. And this happened every evening since. I was living at Sophie's place, going back to my flat only to pick up clothes or supplies of the like. It was not long before I gave up my apartment to avoid all the driving. When you know, you know.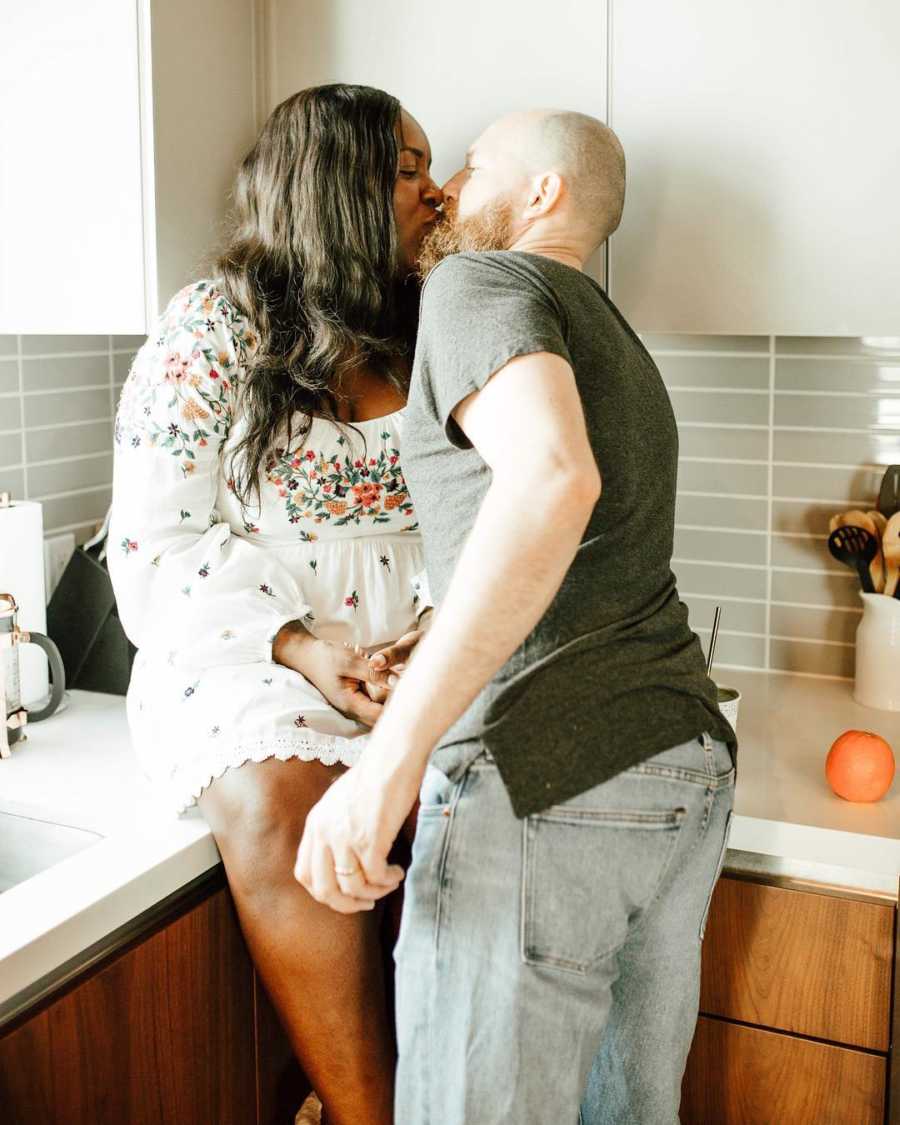 Life got only better, Thank God. I found a better job, ordered a magnificent engagement ring from a British jeweler friend. Sophie and I flew to Europe, so that I could introduce her to my family, including my 90-year-old grandfather, and asked her for her hand in marriage. She said yes, and we planned the wedding.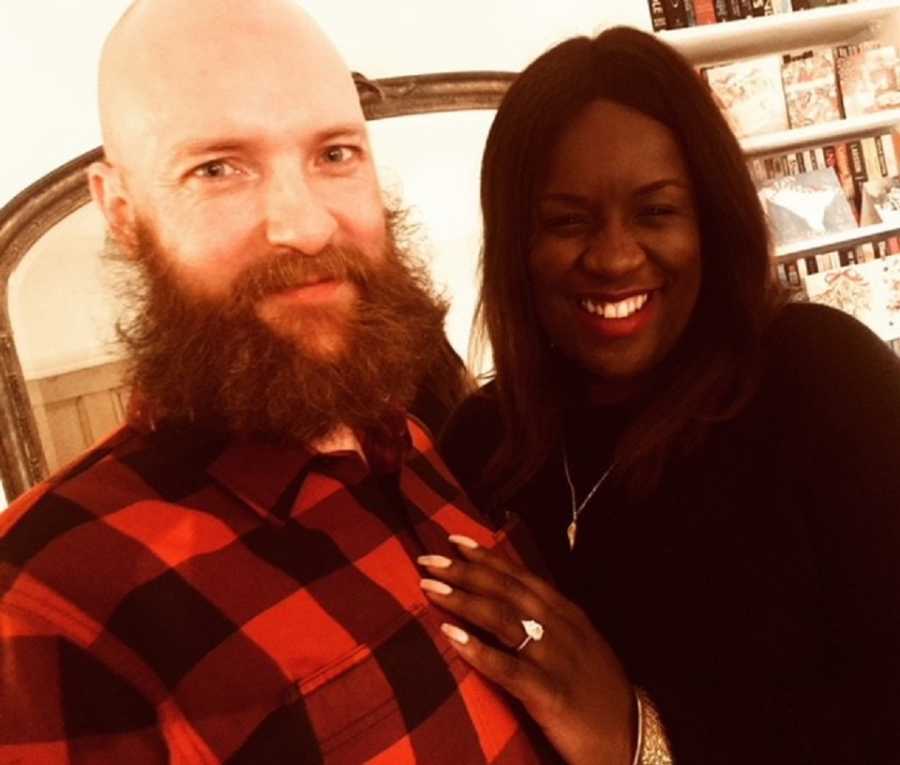 As an executive producer, true to her personality, Sophie planned the entire wedding. I was really just in charge of the playlist. You know, girls dream of their wedding day since they are kids. Boys are not the same, and if they say they do, they are just being kind.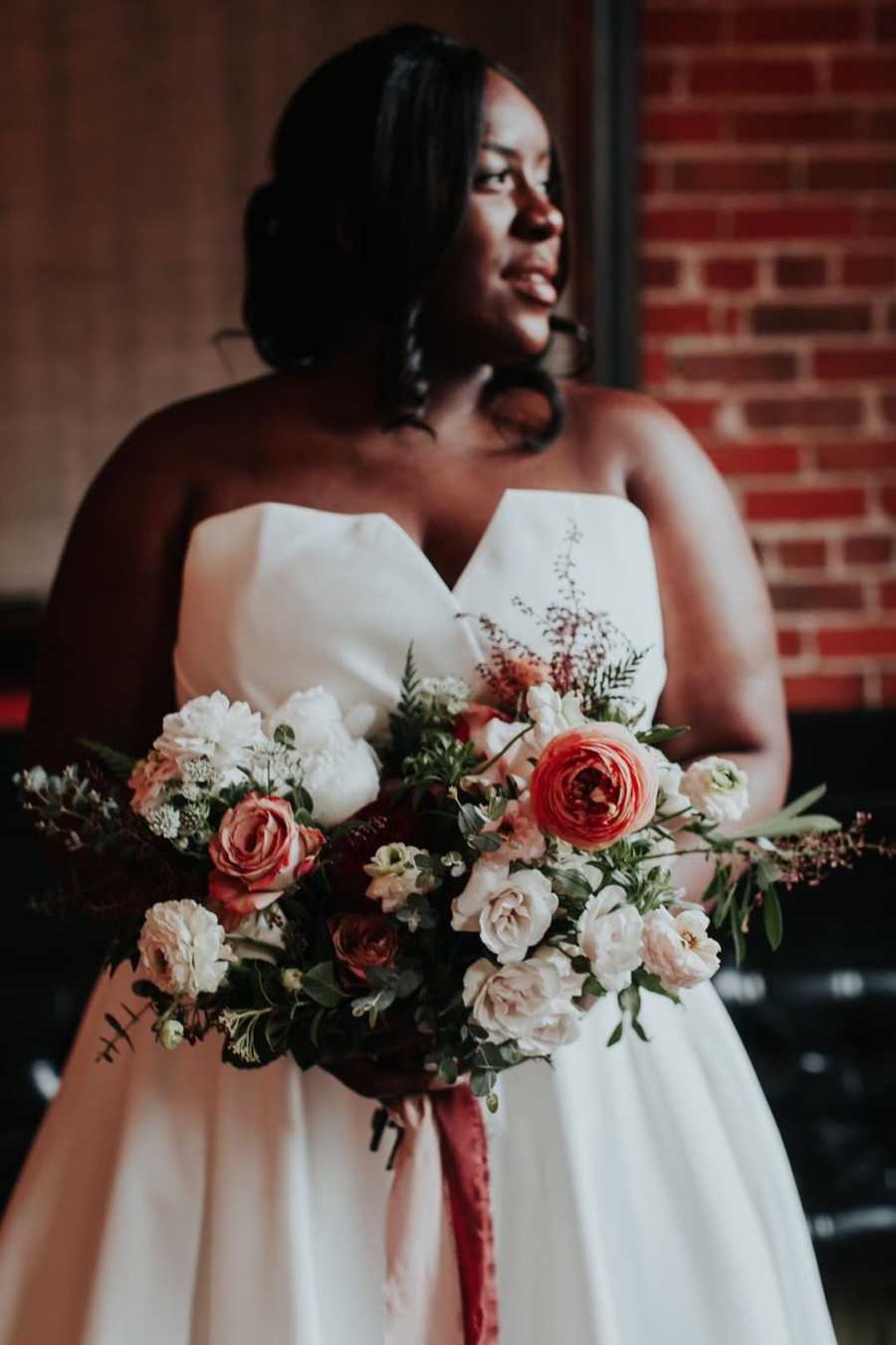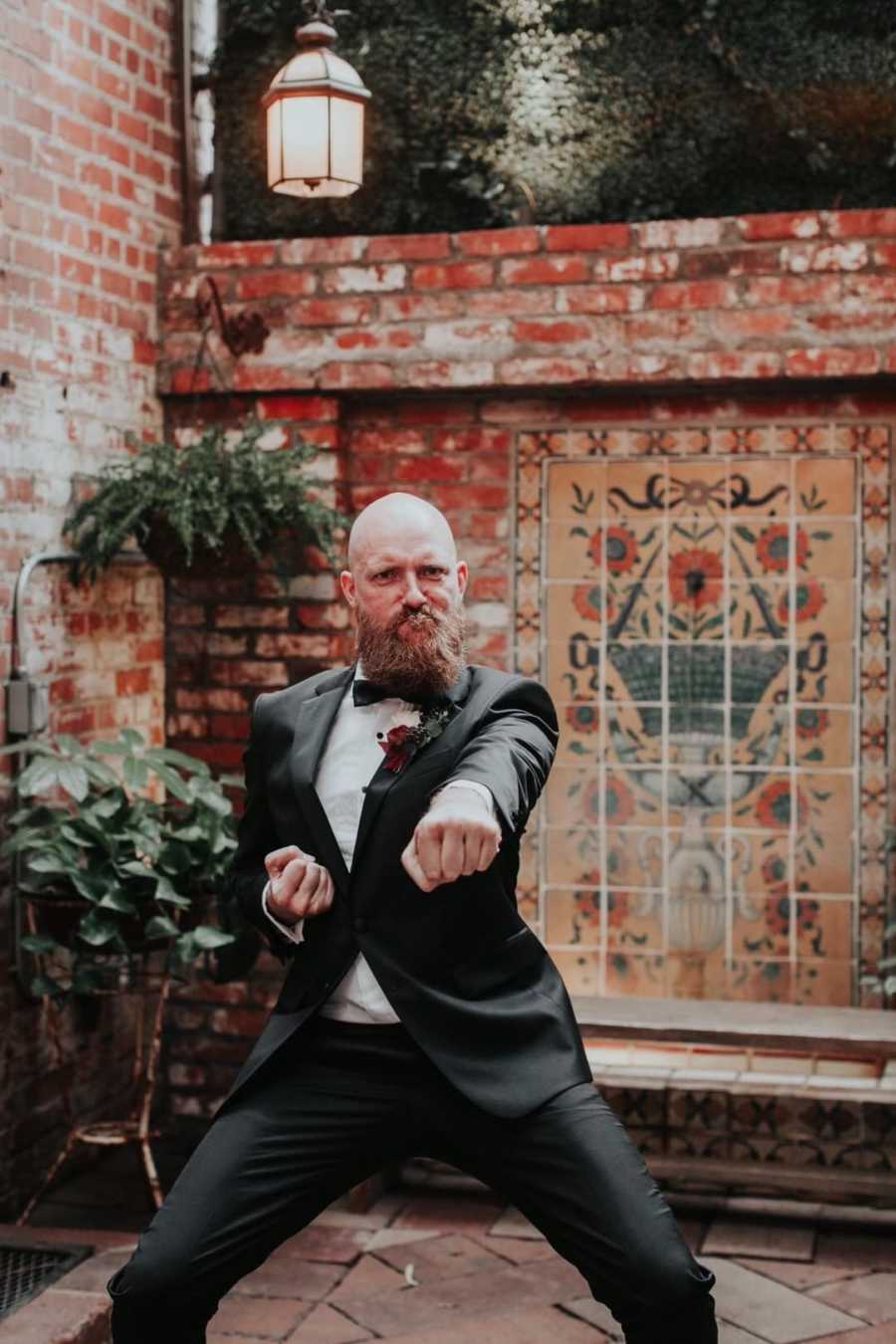 What was really surprising is when I met Sophie, I was ready. Sophie was ready too, but she didn't know it. You don't know it, when you're ready. You know when you find the right person. And even then. It's a long way, it looks unpredictable (it probably is), but it is there. If we can do it, you can do it.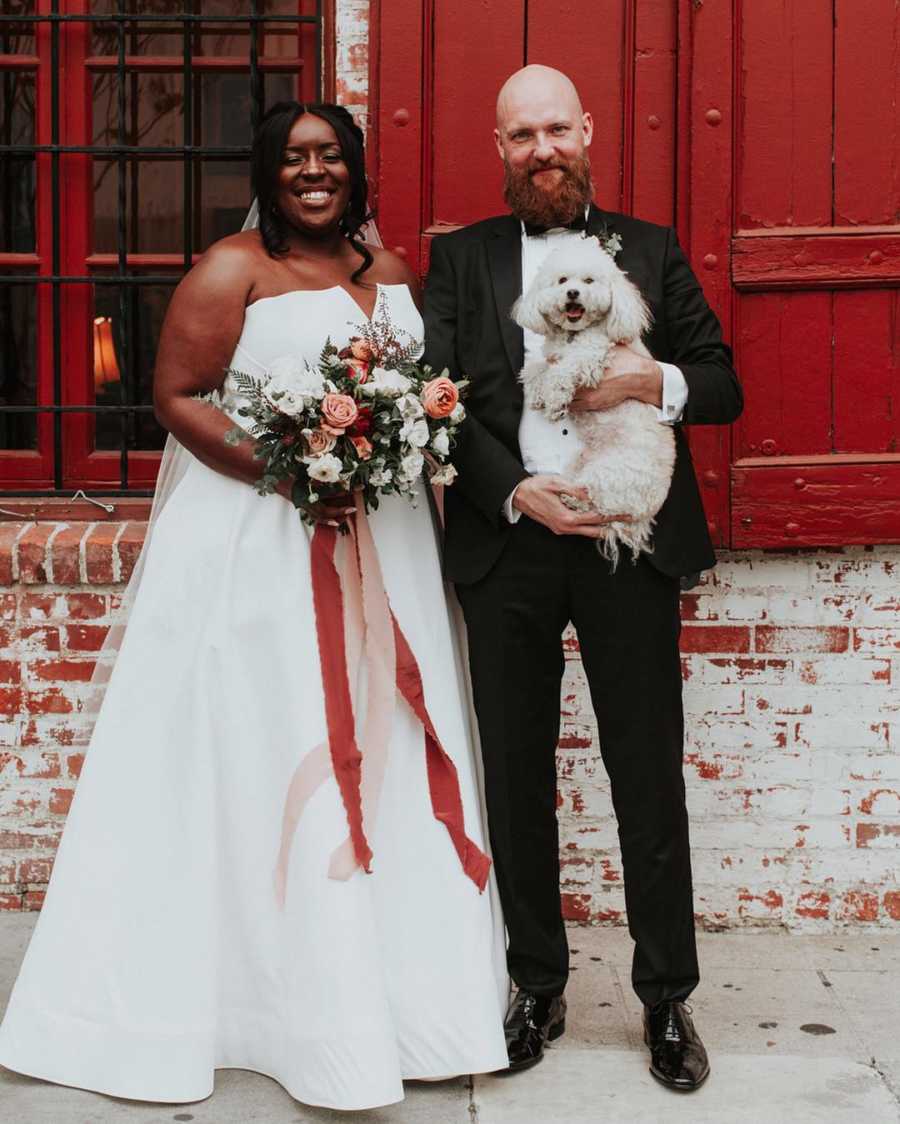 Before I pass the microphone to who is now my dear and beloved wife, I'd say this: Love is not what I thought. Love is personal. My love is my own. Also, and I know it's maybe not what you want to hear, but love is work. You can't have it grow without watering it.
And I think it's fair, because, what is more precious than love?
Right, love?
Absolutely honey.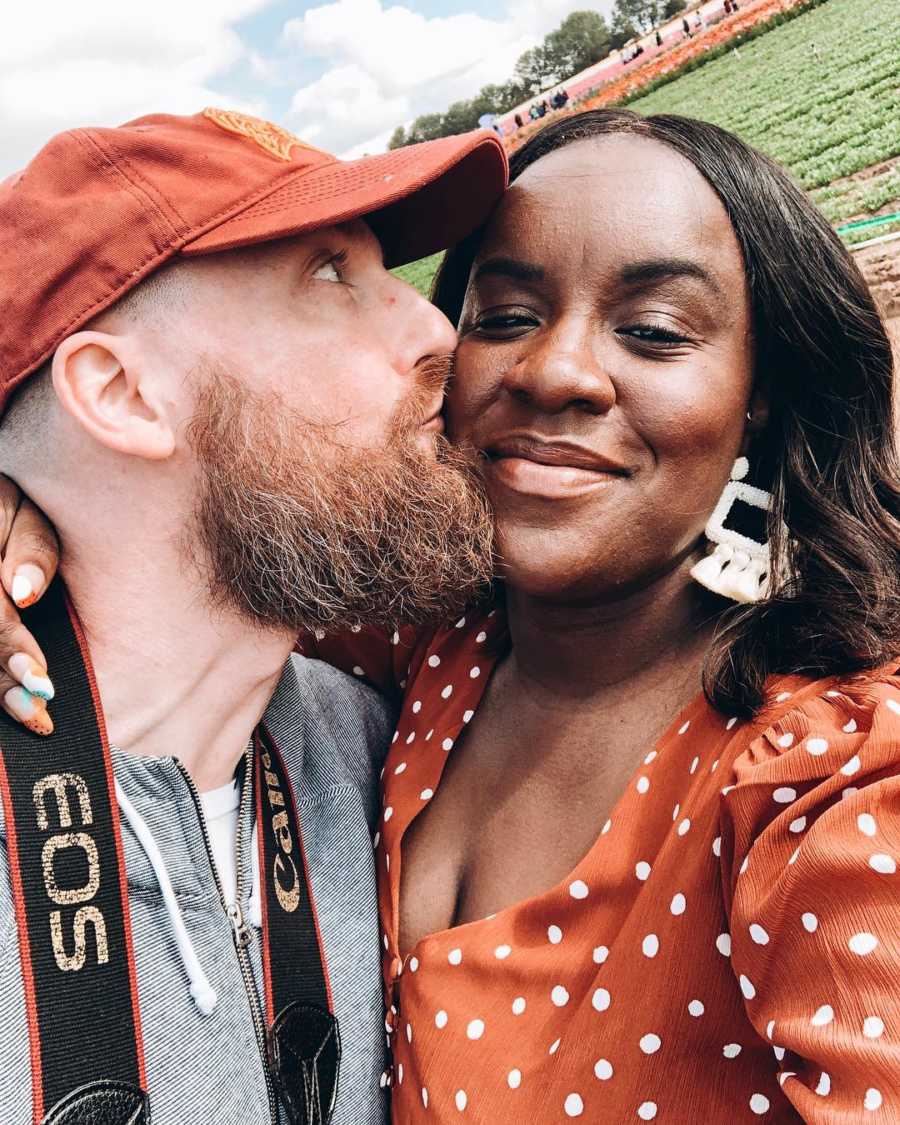 Before meeting Tristan, love was this elusive thing I was constantly searching for, but was unable to experience. I would give love but never understood why I didn't get it back in the way you're supposed to. I had been super single as I say. And by that, I mean totally off men for a couple years when my friend suggested while we were getting our nails done that I should download a dating app and swipe to find love. I had tried before, so I naturally rolled my eyes and said no, but she insisted – so I agreed to do it. She helped me with my profile and actually started swiping for me, and I started to match with some guys. I went on a couple weird dates and deleted the app, resigning myself to just being single.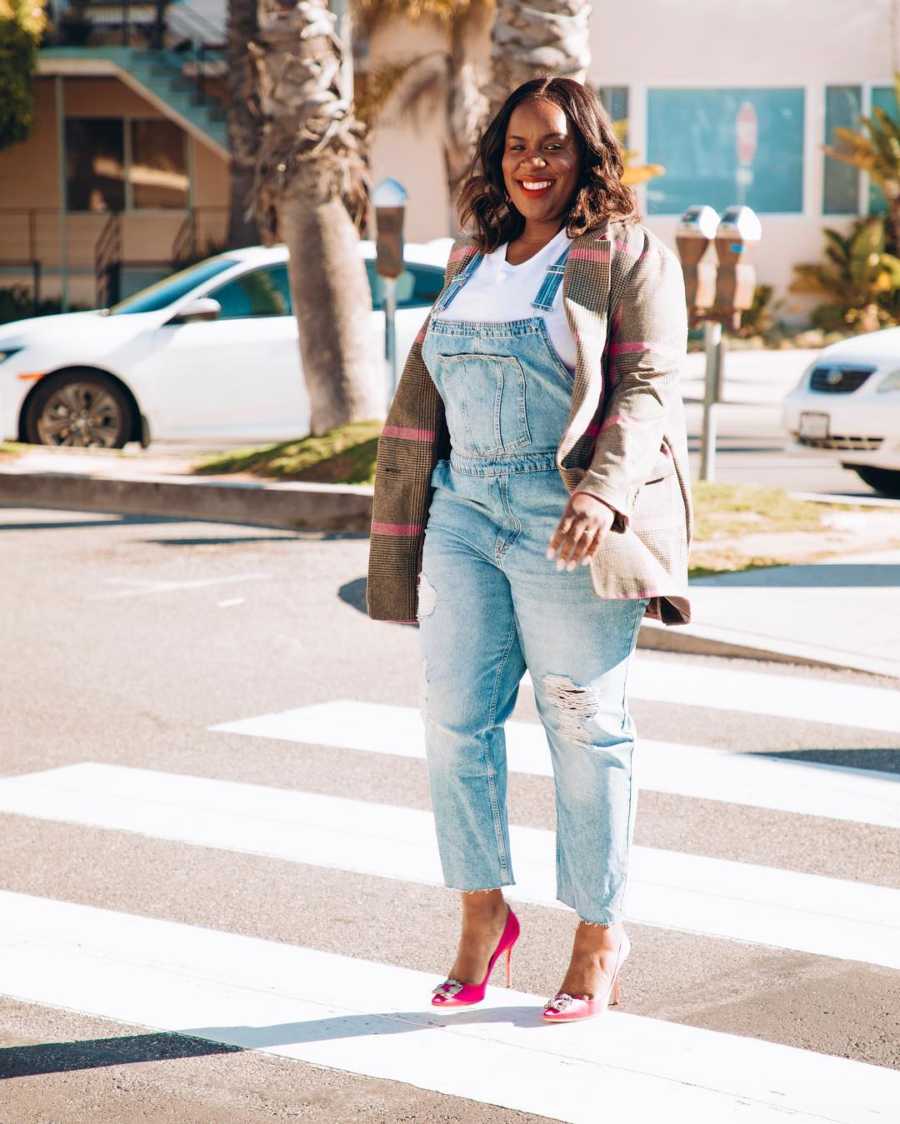 After hanging out at another friend's house, I talked about how lonely I was. Her dog was being super cute and I thought the answer was to adopt a dog, and just be happy with a companion, even if it was of the furry kind. She put me in touch with a rescuer she knew and within a week I had a new friend. While I was adopting Alfie, another friend reminded me she met her now fiancé on Tinder and that I should give it a go. I rolled my eyes again, but thought to myself I have nothing to lose – so why not. I created a profile and off I went swiping.
I would swipe in the bathroom, when I was bored, in-between meetings and during other periods of downtime. I really thought nothing would come of it so I wasn't putting much energy into it. Well as Tristan said, the Tinder algorithm put his face in front of me. I thought, 'He's cute,' and then 'It's a match' popped up. Being an Aries and not one to wait around for a guy to make a move, I decided to send a message straight away that said, 'Hello Darling.' He wrote back pretty quickly asking me out of a date the coming Monday. I agreed as I loved how straight to the point he was. Then, that was that. No other messages came. I thought it was kind of weird because normally there's more back and forth, but I decided to just see how I felt the coming Monday.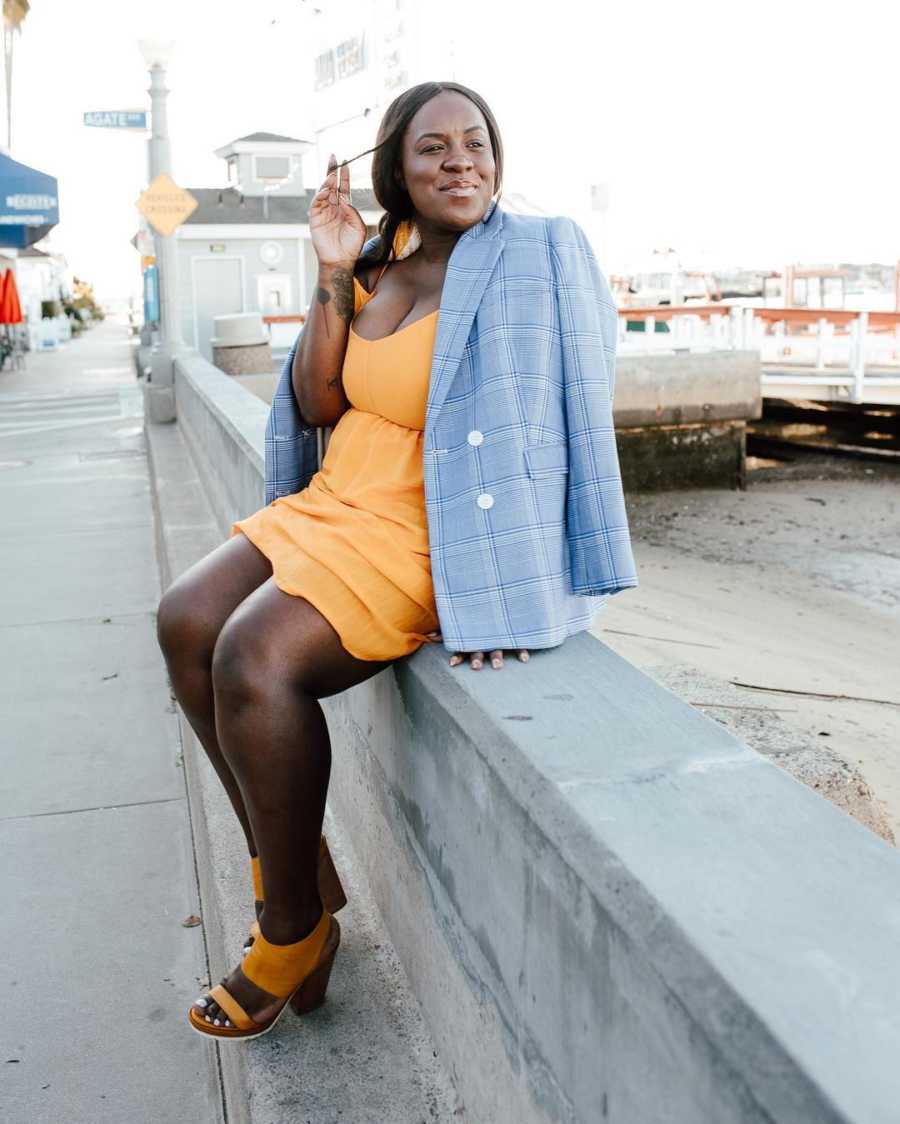 Monday arrived and I'm sitting on my balcony with a friend, spruced up and ready to go. I told my friend, 'I'm not going,' as I felt it was kind of weird I hadn't heard from Tristan in a few days. She told me, 'Just go. He's cute and French.' Truth be told, I did want a cuddle or a little more as it had been ages since I had been laid, so I decided to go. I called an Uber and went to the restaurant he suggested, nervous as hell, but glad I was going.
I'm early of course. It's a British thing, so I decide to light up a cigarette and wait outside. Part of me wanted to see him before he saw me, so I was standing in a doorway next to the restaurant. A few minutes later I see Tristan walking by. I call out his name and he turned around. We say hello and hug and walk into the restaurant. He started talking in French and I am just staring at him thinking, 'Damn, he's really tall and sexy.' We are then seated at our table and Tristan is ready to order tequila shots as soon as our waiter arrives! Not wanting to be hammered, I order a glass of wine. As we're waiting for our drinks, he takes off his hat that reveals a Kippah. He asks me if I mind. I say no, as long as he doesn't mind that I'm a witch. We laugh and start getting to know each other.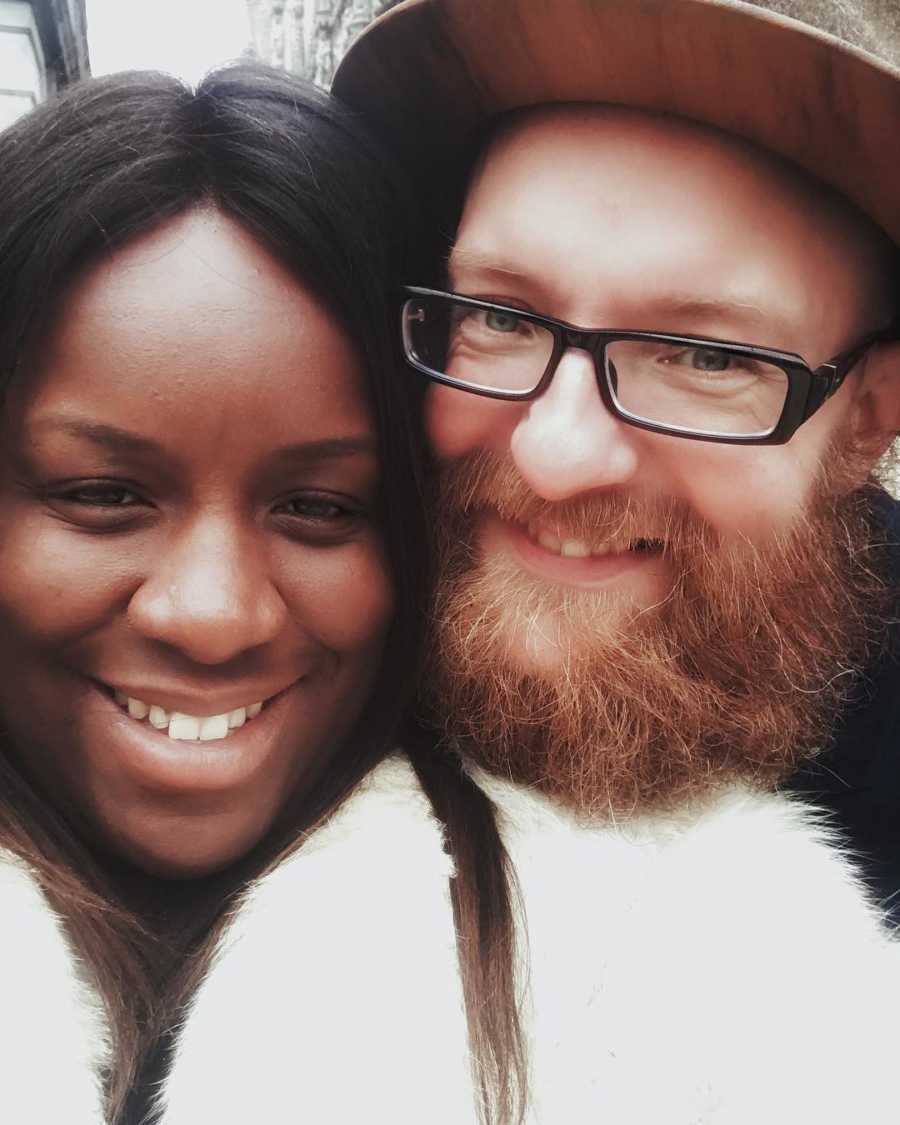 I'm mesmerized by his eyes and energy. I'm also thinking I'm game if he wants to come home with me. We laugh the night away and once we're done with dinner, he offers to take me home, but I need to drive as he's had too much to drink. I agree and we walk to his car. At the time Tristan was driving a convertible bug so he suggested it would be fun if we drove back to my place with the hood down. The drive was beautiful and the conversation kept flowing. We get back to my place, have a drink and our first kiss. From that night, he never left. And after the first month of going and forth just to pick up clothes he gave up his apartment and moved in. When you know, you know. And I knew the moment we were driving back to my place after our date.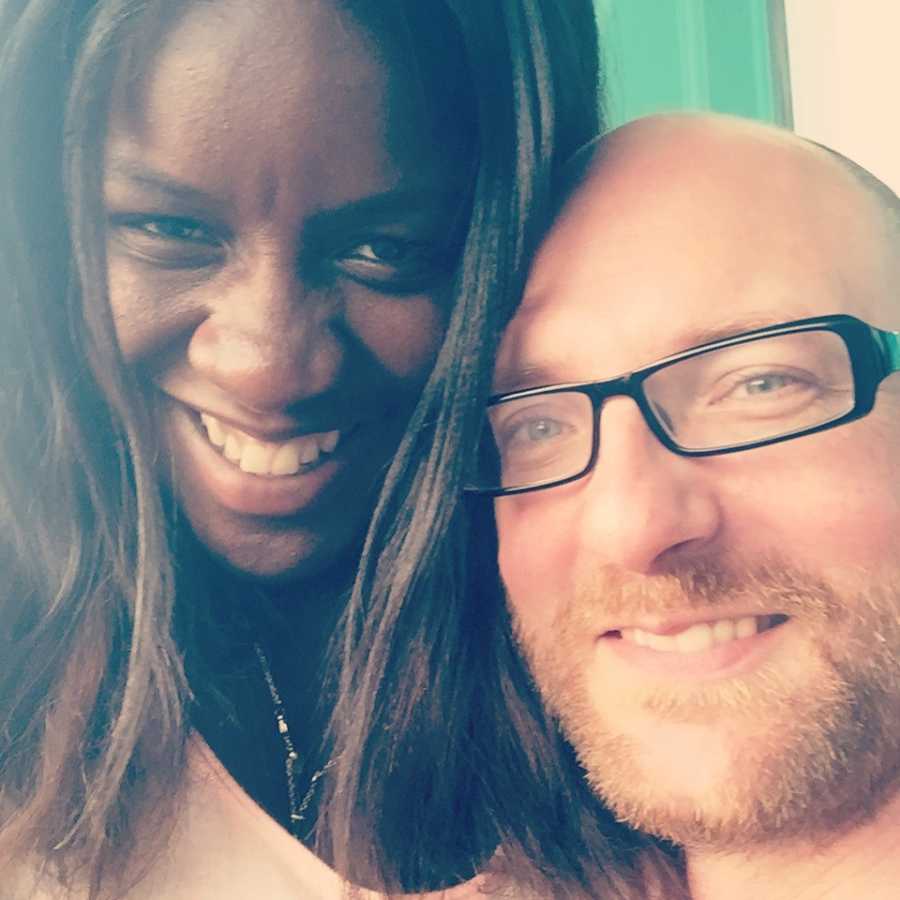 'I think you're the one,' he said about a week into our relationship. Even though I was caught a little off guard, I said, 'If you ever want to propose, the only ring I will wear is a Georgina Skan original. Georgie and her husband are close friends of mine and I so admire her work.' He called her not long after that conversation.
A few months later we planned a trip to go to France and meet his family. We wanted to stop off in London to see our friends Georgie and Gerald. They had us over for dinner, and while Gerald and I were in the kitchen talking, Tristan and Georgie disappeared to the other room for a few minutes. Tristan came back with a box in his hand. He walked over to me ready to get down on one knee, when I suggested we go into the garden. When we were in the garden, he got down on one knee.
'I know we haven't been together long, but I love you. Will you marry me?,' he so perfectly asked.  I immediately said yes as he opened the box. He replied, 'Yes to the ring, or to me?' 'Both!,' I shouted.  We celebrated with our friends that night and the next day departed London to Paris, newly engaged and ready to meet Tristan's family.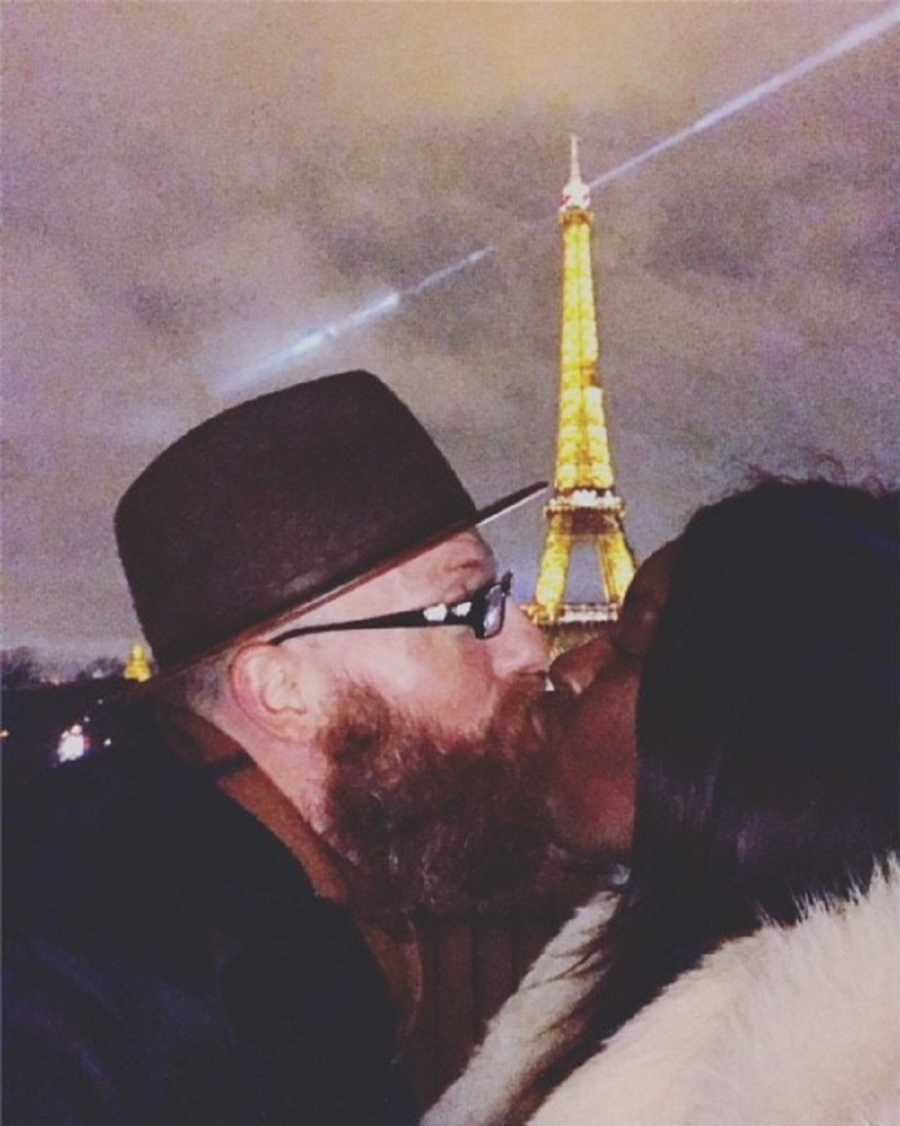 I nearly gave up on love, I thought for the longest time I was broken because of my past, because I'm an orphan, because I had been married before. But love, true love, the kind I have with Tristan, heals, nurtures, is good and safe. Love is no longer elusive. It's something I experience every moment of the day.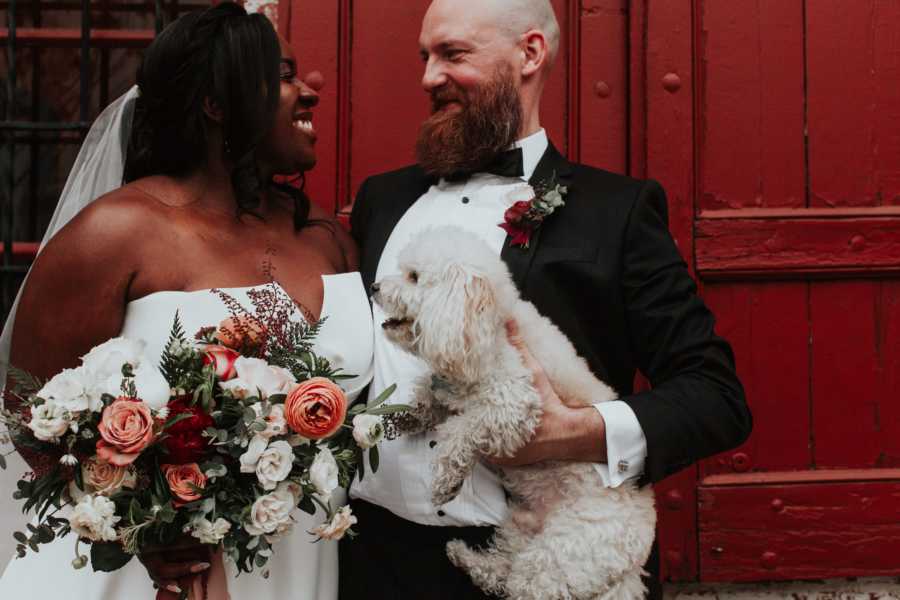 As that Nat King Cole lyric says in Nature Boy, 'The greatest thing you'll ever learn is just to love, and be loved in return.' And he's right, because this love is the most amazing thing I have ever experienced. It's not always easy, but it's safe and good. Love is the springboard to everything."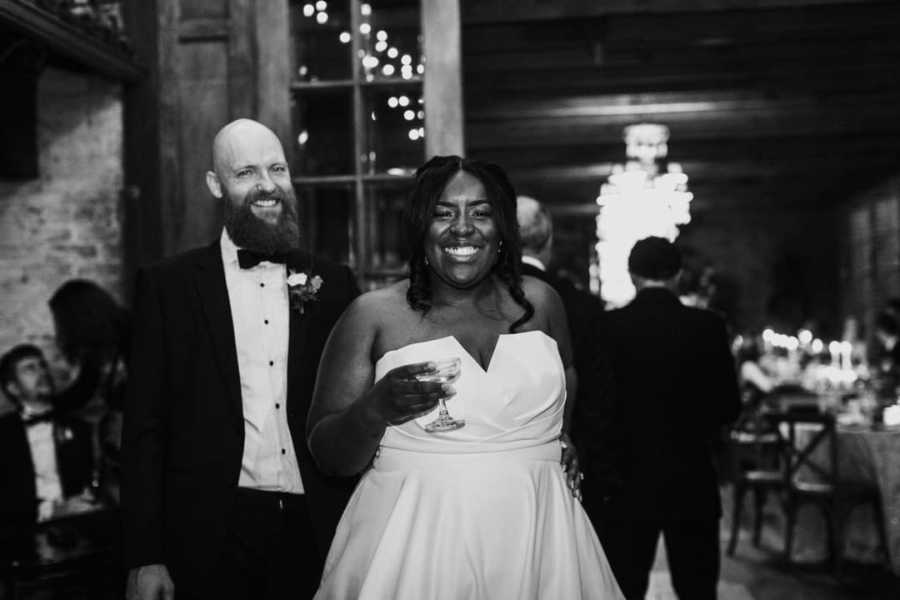 This story was submitted to Love What Matters by Sophie Gold and Tristan Convert of Los Angeles, California. You can follow their journey on Instagram. Do you have a similar experience? We'd like to hear your important journey. Submit your own story here, and subscribe to our best stories in our free newsletter here.
Read other beautiful stories of finding love online here:
'Nobody dreams of being a single, middle-aged dad swiping on Tinder. When I entered Single Parent Land, half my brain was sobbing. The other half was thinking, 'I can run free!'
'One of my NYPD officers comes in. 'Hey Lieu, you're a single guy. Why don't you try TINDER?' I looked at him and literally laughed out loud.'
Provide beauty and strength for others.  SHARE this story on Facebook with your friends and family.