"This is a picture of my daughter the night before her dad took his own life. 4 years old and her first night of ballet class. Full of joy. Full of innocence. The worst thing that had ever happened to her was dropping her ice cream cone at the county fair.
The next day her dad waved goodbye to her as we drove off to our play date, and then he got in his car and went and shot himself on my grandpa's land.
I had to sit on her little bed with her and her fuzzy stuffed animals and baby dolls and I had to tell my 4-year old that her dad had died. She stared at me and then said, 'Mama? What does die mean?' It took days, weeks for her to fully understand… even after she saw him in his coffin… that he was not ever coming home and that's what die means.
If you are having suicidal thoughts and you have children? Your children will not be better off without you. Your kids need you. Your death will take away some of their innocence. They will have nightmares. They will wake up sweating and screaming. Look at their photo and figure out a way to keep yourself alive on this earth. Don't drop a load of pain, guilt, abandonment, trauma, and grief on their shoulders. They are so little. They need you. Stay. If for nothing else… if for no one else… stay for them. Find your fight and get yourself the help you deserve so that you can care for your children.
This girl knows things other kids don't know.
She knows how her dad died. I told her the truth… not the gory and scary details… but just the plain and simple truth that he hurt himself so that he would die. She knows what suicide is and openly says the word when most adults shy away from it.
She also knows that he was a very loving, kind, and good person who made a very wrong choice.
She knows that he was human, that he was sick, and that he was terrified, and she has deep compassion for him because she too knows what it's like to be scared.
She knows that he loved her to the moon and back a billion times and he still does.
Telling her the truth opened up conversations about mental health, love, emotions, strength, grief, God, spirituality, and more. She doesn't judge him or blame him… only loves him.
She forgives her Dad.
She knows that he didn't leave because he didn't love her but because he had no fight left in him to stay.
She misses him… we all do… every day. It's a soul-deep missing when a child loses a parent.
She still loves him… very, very much.
She will grow up not knowing what it's like to have her very own dad to protect her, laugh with her, care for her, and love her.
If she grows up someday, gets married, and has children of her own? That will be the first time since she was 4 that she sees first hand in her own home what a dad does.
I look at this photo and my heart hurts so much for this little girl.
This girl is now 7 and she is happy again. She is joyful, smart, kind-hearted, loving, adventerous, compassionate, and the bravest girl I have ever met in my entire life.
So, you. The guy who is thinking of taking his life. The guy who is sitting at the dinner table right now with his kids and wife eating tacos and you're smiling and you're laughing but in your mind you are planning your own death for the next day?
I'm asking you to stay.
I'm asking you to tell your wife your plans.
I'm asking you to close your eyes and remember being a little kid. Remember how much you loved and needed both of your parents.
Fight for your life.
You belong here on earth.
You are worthy and so, so loved.
Your family needs you.
You belong here on a Tuesday night eating tacos with your kids and your wife laughing at inside jokes only a family understands.
You deserve to watch your children grow up.
You deserve their hugs and kisses and giggles.
They need you.
Maybe pleading with you to stay on this earth won't work. Maybe it's not enough… maybe you'll still go. I don't know if spreading this love and pleading will work because I never got that chance to do that with my husband. But maybe it will help you. Maybe it will help just one of you and that's why my children and I share our story.
So, you. Please stay.
Yes, they will survive and move forward in their lives if you leave, but they won't be better off without you.
They will forever be missing a piece of themselves….a piece of their heart.
Love and strength, Nik"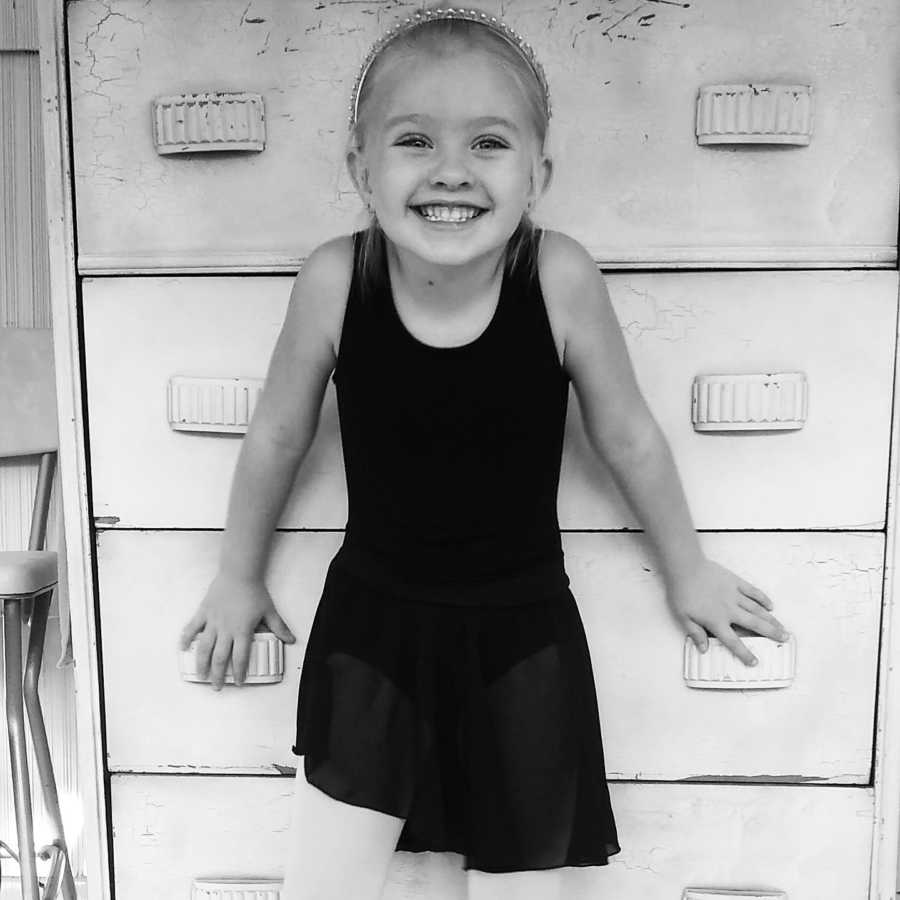 This story was written by Nik Tebbe of Minnesota. The article originally appeared here. Submit your story here, and be sure to subscribe to our best love stories here.
[If you're thinking about hurting yourself, please call the National Suicide Prevention Lifeline at 1-800-273-8255 or visit suicidepreventionhotline.org to live chat with someone. Help is out there and you are not alone.]
Do you know someone struggling?  SHARE this story on Facebook or Twitter to show there is a community of support available.
SaveSave
SaveSave
SaveSave