"Motherhood has taught me a few things—
1. To be present. There could be a million things that want my attention but making sure I know who's my main priority.
2. To ask for help when I need it, not say I can do everything on my own when I know I can't. (also asking God for strength. —that supernatural strength)
3. Messes are temporary. When laundry piles up, or my couch has diapers, wipes, books, etc. covering it, I can still enjoy quality time with family, not stressing myself out because I didn't get everything on my list crossed off.
4. Listening to my body and being gentle with myself. Knowing when to say no and knowing when to slow down. I'm a doer and can miss out on things because I'm trying to multitask 24/7.
5. I am more than enough and all that my child needs, regardless how I may feel.
6. Caring for myself helps me to be a better wife, mother, sister, and friend. Taking time for myself and not feeling guilty for it.
7. There's no right or wrong way to do this thing called motherhood. Shaming another mom because one method may work for their family and not yours, doesn't make her a bad mother. Quit that! It's hard enough.
8. It's okay to cry. There's no shame in allowing my emotions to show up, expressing them and seeking help if I feel the need to do so. (Ask my community for support and help).
9. Taking time loving on my husband. I can get caught up in our child, that my husband gets neglected. The time needed for us, is just as important.
10. Again, being gentle with myself and extending grace when I feel overwhelmed with responsibilities. —if I can give any wisdom for this new season I've transitioned into, enjoy every moment, take time counting your blessings, make as many memories. Life tomorrow isn't promised. Enjoy each other. Love hard. —From one mother to another."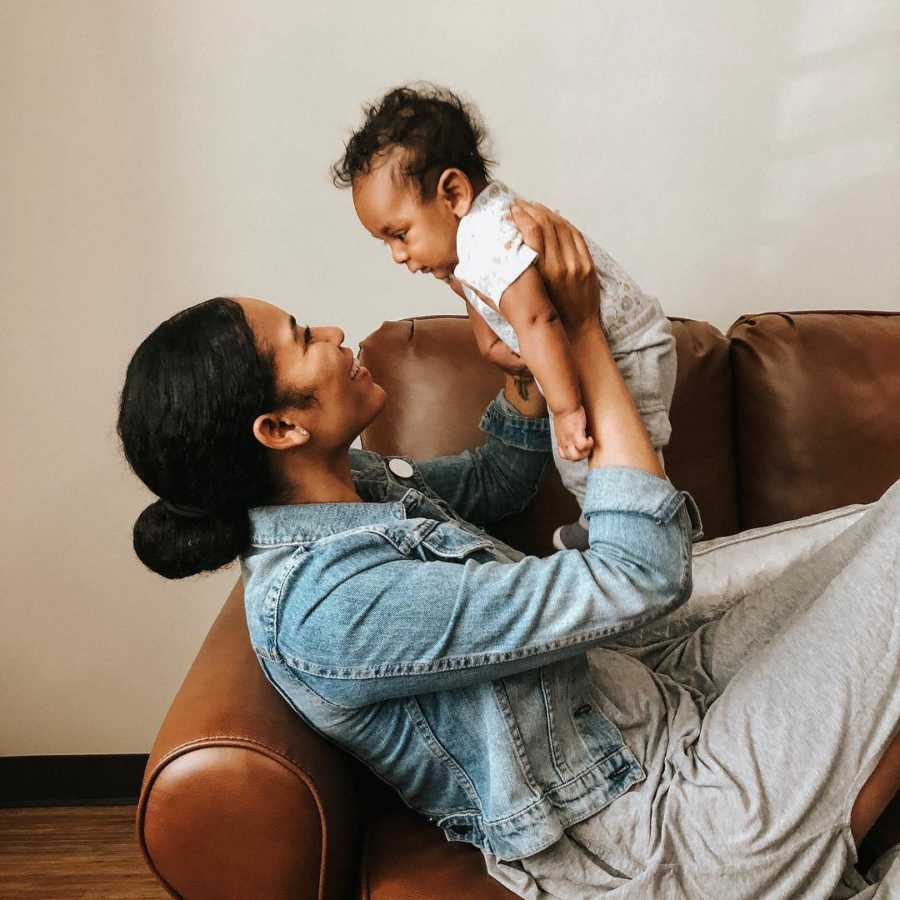 This story was submitted to Love What Matters by Sopha Rush. Follow her on Instagram here and Twitter here. Submit your own story here, and subscribe to our best stories in our free newsletter here.
Provide comfort and encouragement for other moms. SHARE this important reminder on Facebook.