"If I had to sum up my relationship with my boyfriend, I'd tell you to have faith in the universe. You always wind up where you should be, doing what you're supposed to and being who you're meant to be with. Life has a way of bringing you 'home.'
Dan and I met 15 years ago, in the Fall of 2003. I was busy working 3 jobs in the medical field, and he was a state trooper raising his two young sons. Anyone who knows him, knows that his boys are his world. Every day off was spent with them. Every free minute was spent with them. He saw me as often as we were both available, but I was a free spirit and not really ready for a commitment. So shortly after Christmas, we parted ways as friends. A role he took quite seriously.
Dan stayed in my life for the years to come. We would grab a bite, catch up, pretend that the spark …. that magnetic chemistry between us…. wasn't obvious. I went off and got married, moved to Nashville, TN and thought I'd never see him again.
That marriage wasn't meant to be, and I found myself searching for my old friend. Dan and I reconnected, picking up where we left off, keeping in touch over the next few years. Somehow, through many twists and turns, I found myself back in NJ last June. One night, after meeting up for dinner, he said 'we can keep doing what we have always done, or we can give this a shot.' I think my heart stopped beating in that very moment. Here was everything I had ever wanted and needed in a man, offering me a chance at happiness.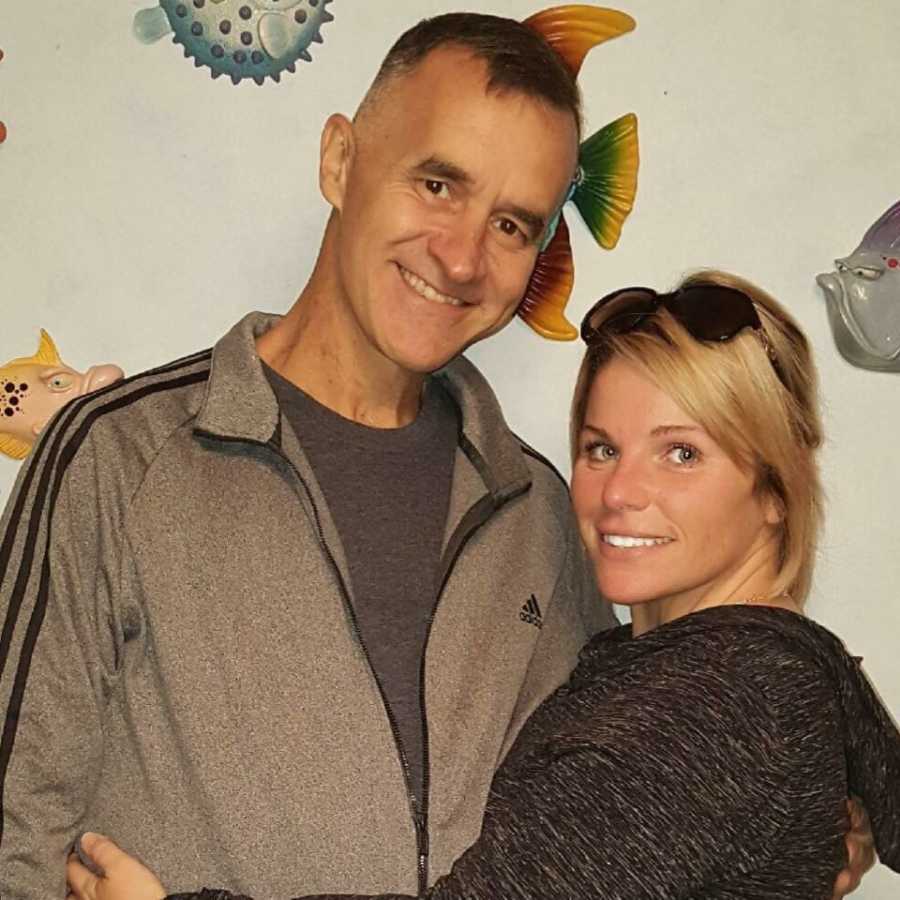 I dove in head first, and we shared some amazing adventures last Summer. In November though, life turned upside down and our faith was tested for the first time. Dan had a mitral valve leak in his heart leading to congestive heart failure. It was terrifying and shocking at the same time. My super fit boyfriend, who walked 5 miles a day and went to the gym, was literally dying from heart failure at 54 years old. We spent 11 emotional days in the hospital while they worked to fix the leak, and we walked out of there more committed to each other than ever. We thought it was all behind us.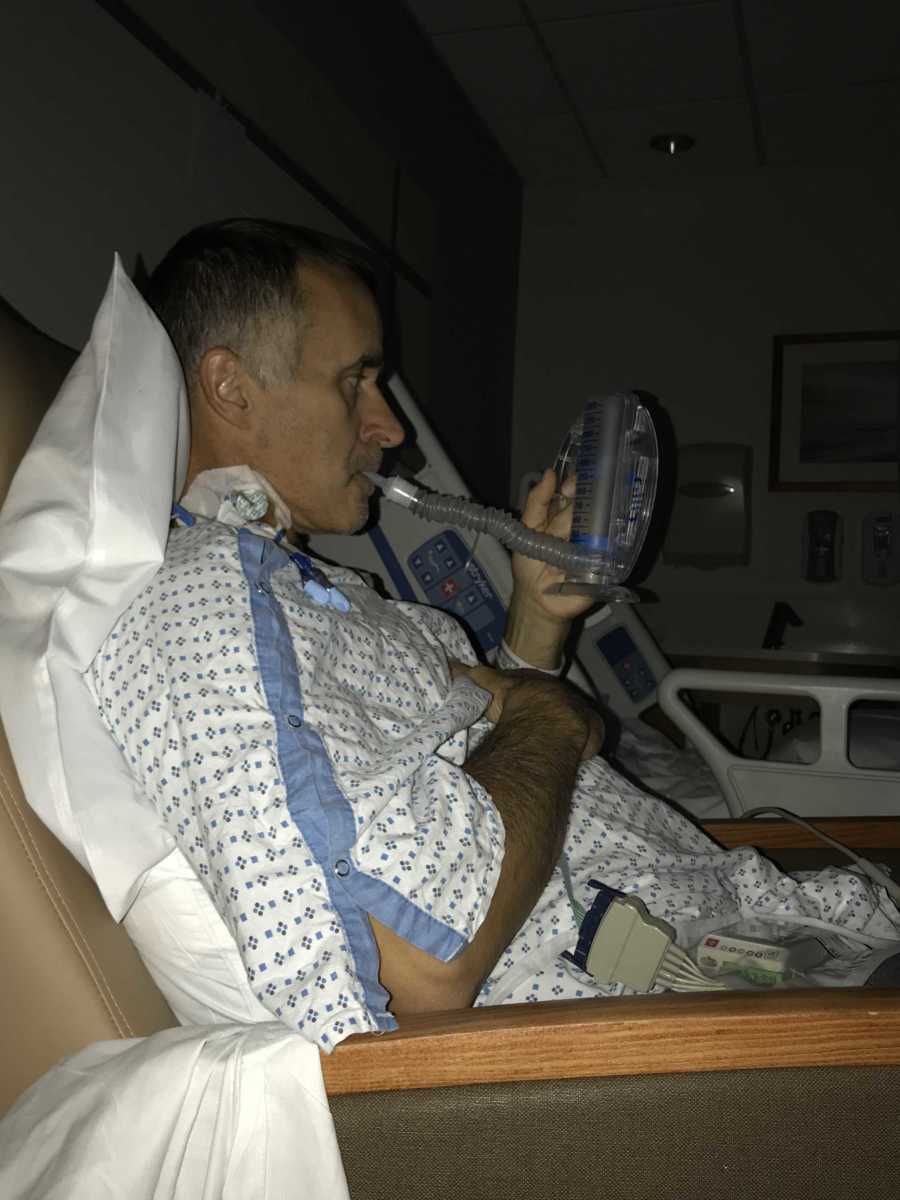 Unfortunately, that was just the beginning. Dan has poly cystic kidney disease (PKD), a condition he was born with, and is now in end stage renal failure. Without a kidney donor, he will have to begin daily dialysis just to stay alive.
PKD is deeply rooted in Dan's family. His paternal grandmother had it, and she passed it on to her children, including Dan's father. His grandmother spent almost two decades on dialysis. Dan's father did not want that life for himself and refused treatment. This led to his passing at the very young age of 63. Dan is one of four children, all affected by PKD. Dan has two older brothers, Richard and Robert (also a retired police officer), who are currently being kept alive by dialysis.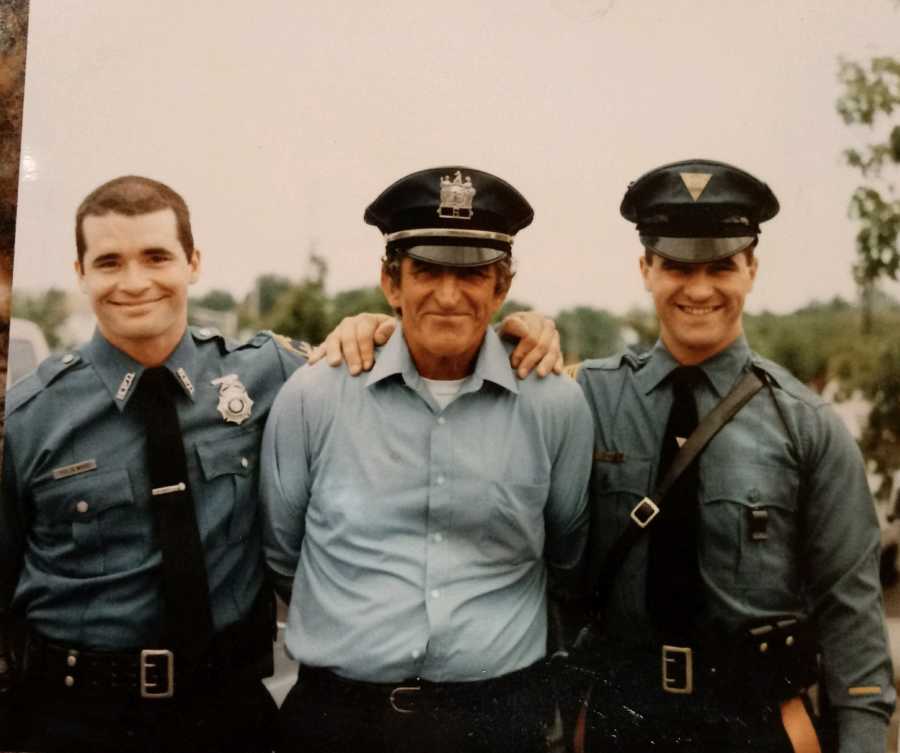 Their sister, Janine, has PKD as well. Both of Dan's sons have PKD, so do his nephews, and his cousins. His aunts had kidney transplants and were on dialysis before they passed away. It's heartbreaking to think about an entire family struggling with this vicious disease that has no cure.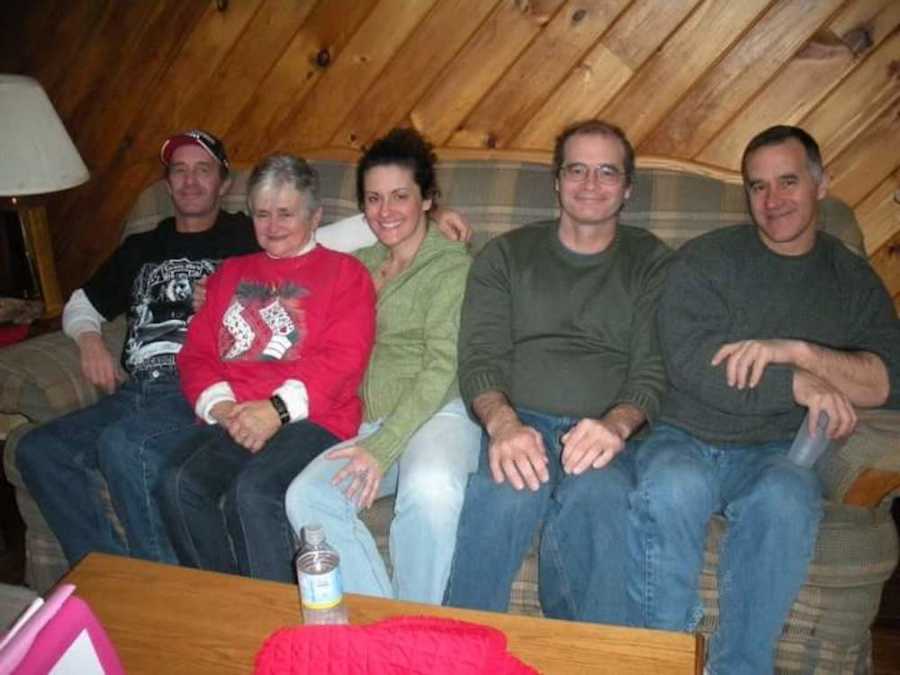 This hits home for me on a deeply painful level. I spent my childhood watching my grandfather get hooked up to a dialysis machine in our home, three times a week. He spent 12 years being kept alive by that machine, but what kind of life was that for him? I saw him suffer more and more every day. I lost him when I was 16, he was the only father figure I have ever had. Now I'm facing the possibility that I could lose the greatest love of my life to the same miserable fate.
Dan is kind, loving, nurturing and compassionate. I'm a better person for knowing him, and I'm a stronger woman for being loved by him. I would give him my own kidney if I could, but we are not a match, so I can't. Remember the part I mentioned about the universe bringing you to where you're meant to be? When my grandfather died, I promised that one day I would donate a kidney to someone in need, to honor my Pop. I had filled out the survey a few times over the course of the years, but never submitted it. Who knew it would be the love of my life in need? I am signed up to do a paired exchange, where my kidney goes to someone in need and their loved one gives to Dan. Sadly, that could take several months to happen. Months he just doesn't have.
My boyfriend and his brothers are literally dying. I know his donor is out there somewhere. And I know that there is someone out there for Robert and Richard, too. I won't stop searching until I find a hero for all three of them. I'm hoping that my passion to save these three brothers not only inspires a donor to step forward and help us, but to also consider helping someone else if they can. Organ donation is truly the gift of life. Living donors are the best option for someone in need, because a medical history can be shared so the best match is found. I also feel strongly that every single person with a driver's license should check off that box, agreeing to be an organ donor.
Dan and Richard have Type O blood and need a Type O kidney donor. Robert has Type A blood and needs a Type A donor. They are registered at Saint Barnabus in Livingston, NJ."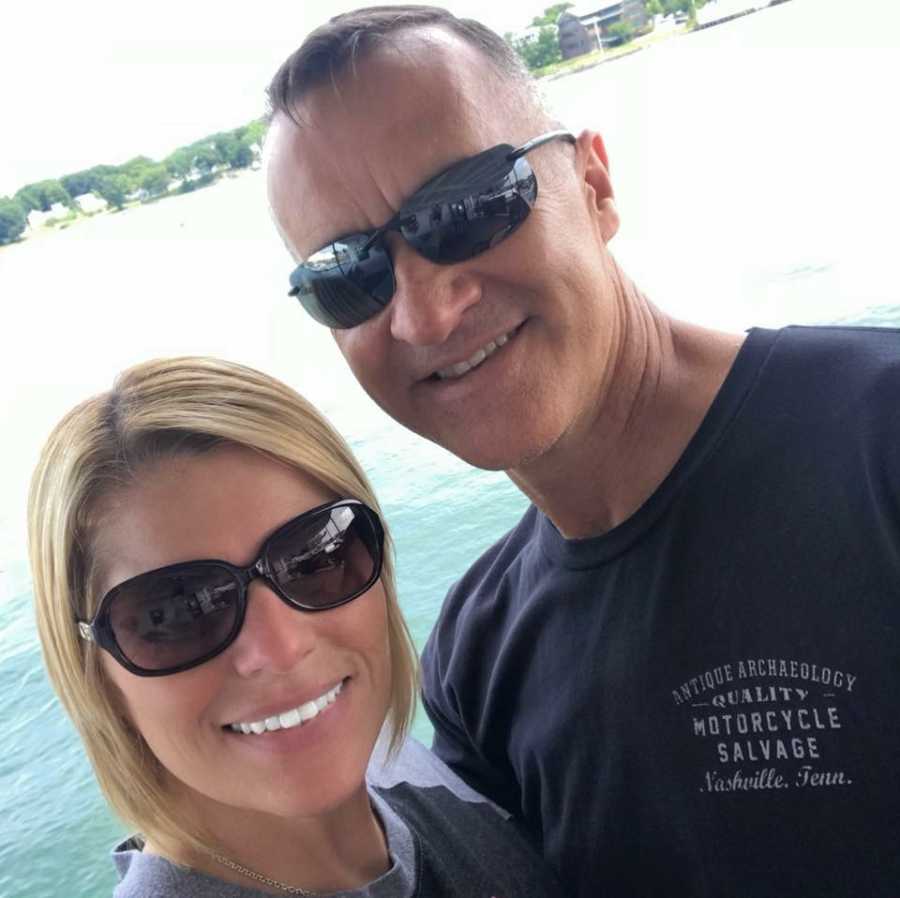 This story was submitted to Love What Matters by Felicia Cooper of New Jersey. For more information, please contact ShareYourSpareKidney@gmail.com Submit your story here, and subscribe to our best stories in our free newsletter here.
Help us show compassion is contagious. SHARE this beautiful story on Facebook with your friends and family.