"Have you ever lost a child in a public place?
Yesterday we lost our daughter in a crowded Atlanta mall.
We left our stroller at home by accident, but we decided we would be ok without it. My husband and I had conversations about who was watching which of the five children. We weren't distracted by phones or small talk – yet it still happened.
I was in line with the older kids buying lunch while my husband, who was maybe 20 feet from me, had both toddlers. My son ran ahead, and while my husband went to grab him, my daughter darted away.
My husband and I separated and went in all the nearby stores, but there was no sign of her.
She was gone for 10 whole minutes.
After 2 minutes we were in tears.
After 5 minutes I was loudly screaming for everyone to look for her.
After 8 minutes, I was imagining her being abducted. Unspeakable thoughts filled my mind.
At one point, I stopped and frantically asked a lady at a kiosk if she had seen my daughter.
The lady looked up at me confused and asked how she got away. Where was I? Why wasn't her dad watching her? I ignored her questions and told her to call security before I darted away.
Finally, her big brother found her.
My daughter was safe.
I dropped to my knees and yelled through my tears how much I loved her, how sorry I was, and how she has to stay right with us from now on. I haven't felt such relief in a long time.
After an hour of me violently shaking and thanking God for watching after my baby, I began to feel the guilt set in.
The kiosk lady's words began to repeat in my head.
Where was I?
How did this happen?
We should know better than to come to the mall without a stroller.
We should be more alert.
We should be better parents.
Except we can't.
We can be as diligent as we know how, but there will always be moments we look away. There will always be a risk in taking kids in public.
My husband and I feel more determined than ever to keep our toddlers in the stroller. We have ordered those weird backpack leashes and have vowed to make them wear them for a long time. Maybe forever.
We love these kids more than anyone else on the planet, and our number one goal in life is to keep them safe and healthy.
Yet, we will still mess up. There is no way to guarantee that we won't fail our children again.
But y'all, when we see parents making a mistake, why is our instinct to place blame?
When we see a mama in a crisis or a moment of weakness, why would our first thought be to judge?
Why would we think to load on criticism instead of being helpful?
Why do we believe that we can look in a small window of a family's life and tell them what they are doing wrong?
Why do we insist on making the hardest job in the world even harder by piling on hurtful comments and condemnation?
I share this knowing full well that I will most likely receive comments and messages telling me there is absolutely no excuse to let a child wander off. I will probably be called names and told that I have no right to have children. (I have been criticized harsher for sharing less.)
But I want to share it anyway.
I want to lovingly remind parents how quickly a child can get away.
I want to suggest that if you see someone in a vulnerable position – make the choice to show empathy. A comforting gesture and an offer to help will mean everything.
Trust me, every mama I know is her very own worst critic. We have enough guilt and lists of how we need to do better than you can imagine. We really don't have space for anymore."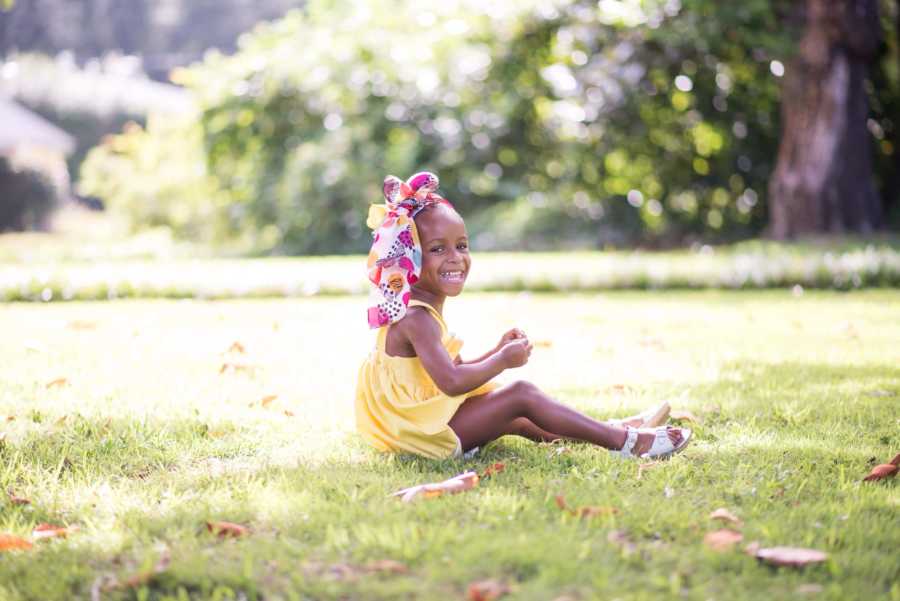 This story was submitted to Love What Matters by Stephanie Hollifield of Momstrosity. It originally appeared on their Facebook page. Submit your own story here, and subscribe to our best stories in our free newsletter here.
Read more from Momstrosity:
'My husband took me to Louis Vuitton and told me I could choose a purse for my birthday. Y'all, I'm not a Louis kinda gal.'
'Are they ALL yours?' My husband loves to whisper, 'Not all of them are mine. My wife went through a wild phase.'
SHARE this story on Facebook to encourage others to cherish every moment and love what matters most.