"So, my husband took me to Louis Vuitton and told me I could choose a purse for my birthday.
Y'all, I'm not a Louis kinda gal.
But he researched what bag he thought I should get, which is totally something out of his element. In our 16 years of being together he has NEVER had an opinion on a purse. He said it would be something I have forever and could pass on to my daughter one day. He saved his money and was so proud and excited.
I went in the New York City flagship store and felt…a wee bit outta place. I quickly turned my rugged Fossil purse around so the sales people wouldn't see the brand and know I didn't belong. I still think they knew. Maybe my Sketcher shoes or perhaps the ketchup stain my kid left on my shirt from lunch gave it away. No way to know for sure.
I found a sales person who was lovely and offered me champagne. CHAMPAGNE? For my shopping experience? Ok. Maybe I am a fancy lady. Who knew? I belong here. I felt Lizzo music pumping through my head. I am 100% dat biotch. It's who I am now. I may have been born into the wrong tax bracket, but I deserve to have something nice. I see it. I like. I want it. I got it. Sometimes, you just gotta treat yourself.
I found a stunning bag that felt like spun gold and butter. It was more beautiful than all of my children put together. I could picture me wearing it day to evening. Never mind that my days and evenings look eerily similar and usually include me sitting at home peeling tiny humans off the walls. I would be a new person with big plans and an active social life with this piece (that's what us fancy people call purses). I would use it forever and my children's children would rub that precious family heirloom one day and tell tales of my legacy and beauty—both inner and outward. This investment is wise.
Then, I asked the price, and the gentleman gave me a look that said, 'if you have to ask, you can't afford it.' He quoted a number that was equal to what my first car cost. ESQUEEZE ME?
I could have that bag or three months of paid babysitting. I could have that bag or a lifetime supply of Doritos Locos tacos. I could have that bag or a solid year of housekeeping service.
I put my head down and immediately ran out of the store.
My husband wasn't happy. But, y'all. I'm going to need this handbag to forever magically fill with snacks and mini wine bottles for that price."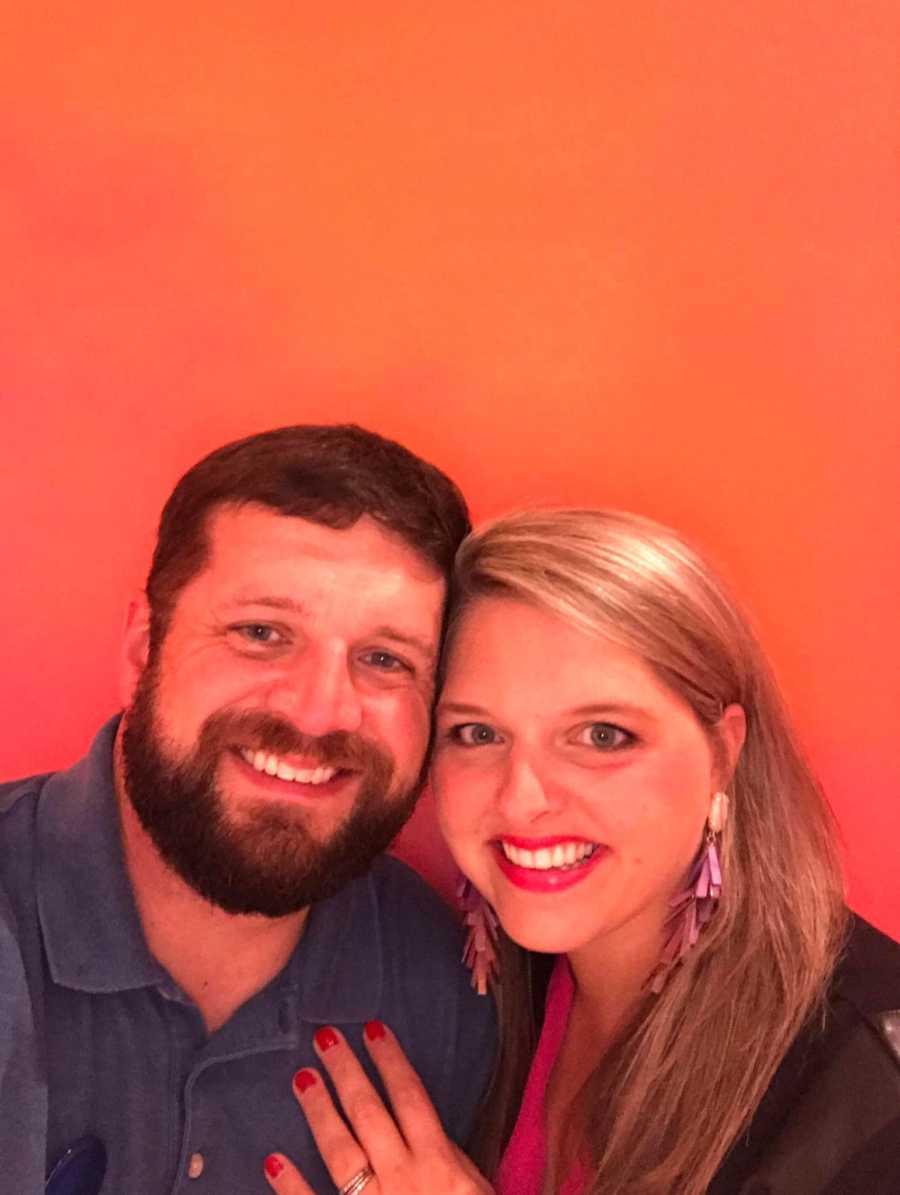 This story was submitted to Love What Matters by Stephanie Hollifield of Momstrosity. It originally appeared on their Facebook page. Submit your own story here, and subscribe to our best stories in our free newsletter here.
Read more from Momstrosity:
'I am done trying to cram him in a box he was never made to fit into. I have to let it go before it kills my little boy's spirit, or worst, our relationship.'
'Are they ALL yours?' My husband loves to whisper, 'Not all of them are mine. My wife went through a wild phase.'
SHARE this story on Facebook to encourage others to cherish every moment and love what matters most.