"I never imagined adoption would look like this. Growing up, I never realized my dream would be so full of excitement and love, but also pain, heartbreak, and loss.
Let me tell you about how we met our son.
In February of 2019, the Lord spoke to me in a way He never has before. While I was standing at church during worship, I had an extremely vivid image placed into my mind for just a few seconds, but I will never forget a single detail. I was standing in our kitchen, holding a precious baby boy I knew I did not give birth to. I can remember that sweet little face as he slept peacefully in my arms and I knew he was my son. I knew his name was Samuel. God showed me all of that in seconds and to be honest, it FREAKED me out. We were originally planning to wait a couple more years before even trying to start a family, but at that moment, it was as if God was saying, 'No, this will be your son, this is his name, get ready for him now because he's coming!'
I didn't tell my husband for a full week because I was scared he would think I was crazy. Finally, it was gnawing at me so much I had to tell him. God didn't just give me that image without a purpose. I fully believed He was calling us to adopt the baby boy I saw. Jack didn't think I was crazy, in fact, he was the one who suggested we pray about it and start taking steps forward to see if God kept opening doors. He trusted me and the Lord so fully, and I love that about him.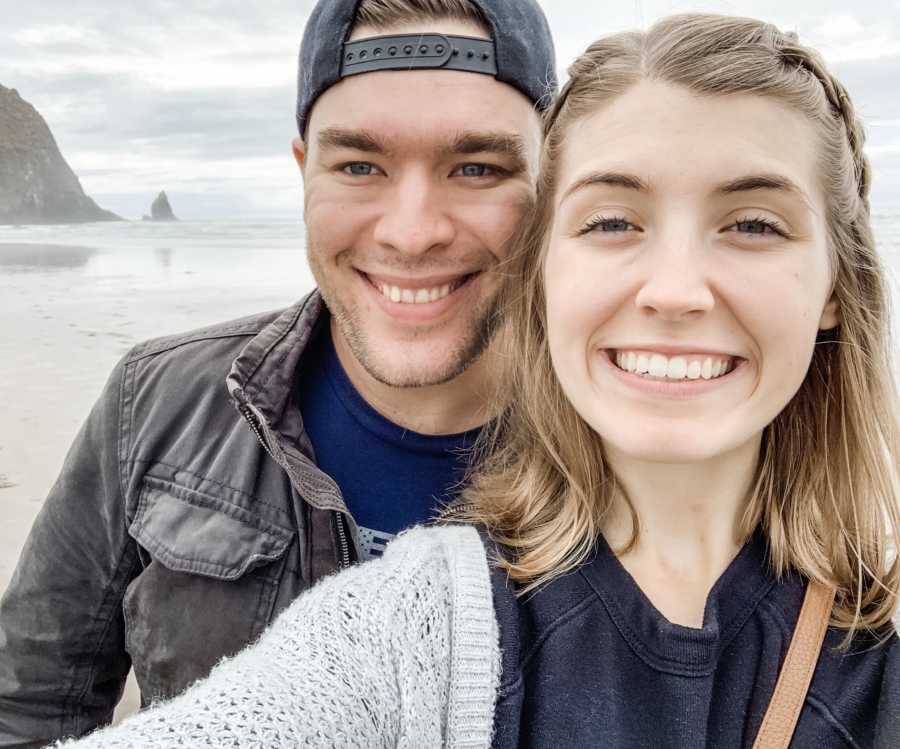 I immediately started researching anything and everything I could about domestic infant adoption and came across Christian Adoption Consultants. That is how we met our consultant Fallon, and let me tell you, I don't know how we would have done it without her. She is AMAZING at her job and I highly recommend her! We signed on with them, quickly made our way through mountains of seemingly endless home study paperwork, put together a profile book to present to expectant mommas, and began the waiting process.
The waiting process is HARD. It's exciting, sad, filled with hope, and just plain hard.
Seeing cases, saying yes to a case, and then hearing 'no' over and over again can really make it hard to want to keep trying. I don't think people outside of the adoption world understand you go through a sort of grieving process when you don't get picked by an expectant mom. When you say yes to a case, you are saying, 'We want you, momma. We care for you and your baby so much, and we are ready to love and care for your sweet baby for the rest of our lives if you want that too.' When you say yes, you are putting yourself on the line. Your whole heart. We were, of course, so happy when they found a family they were excited about, but it is still hard when the family they pick isn't yours.
We said yes to plenty of mommas over the course of 5 months, and didn't get picked over and over again. You start to wonder if there is something wrong with you. You start to feel like you aren't enough. BUT God hadn't closed the doors to adoption yet and so we decided to keep trusting. Keep hoping. Obeying God is ALWAYS the best decision, even when it's hard, so we knew we would keep waiting for as long as it took.
It's funny, we almost didn't say yes to our son's first momma when we got her information. We had just heard back several days before that we hadn't been picked again, and I was honestly not in a place emotionally where I was ready to put myself out there so soon. Jack looked it over and very calmly said, 'Alyssa. We need to say yes to this one. I think that she's the one.' I was scared but the firmness in his voice was enough to give me a little bit of hope.
Less than a week later, we got the email. She picked us! When I read it, I immediately burst into tears and thanked God over and over again. He is SO faithful and good! We were able to talk to her on the phone a few days later and the instant connection we made was so beautiful and deep. Hearing her voice and sharing our hearts for the first time is something I will never forget. By the end of the conversation, I felt like we were talking to a close friend. My heart soared when she said, 'Well, I feel good! I think I have found my match!' The agency confirmed shortly after the phone call ended — we were officially matched!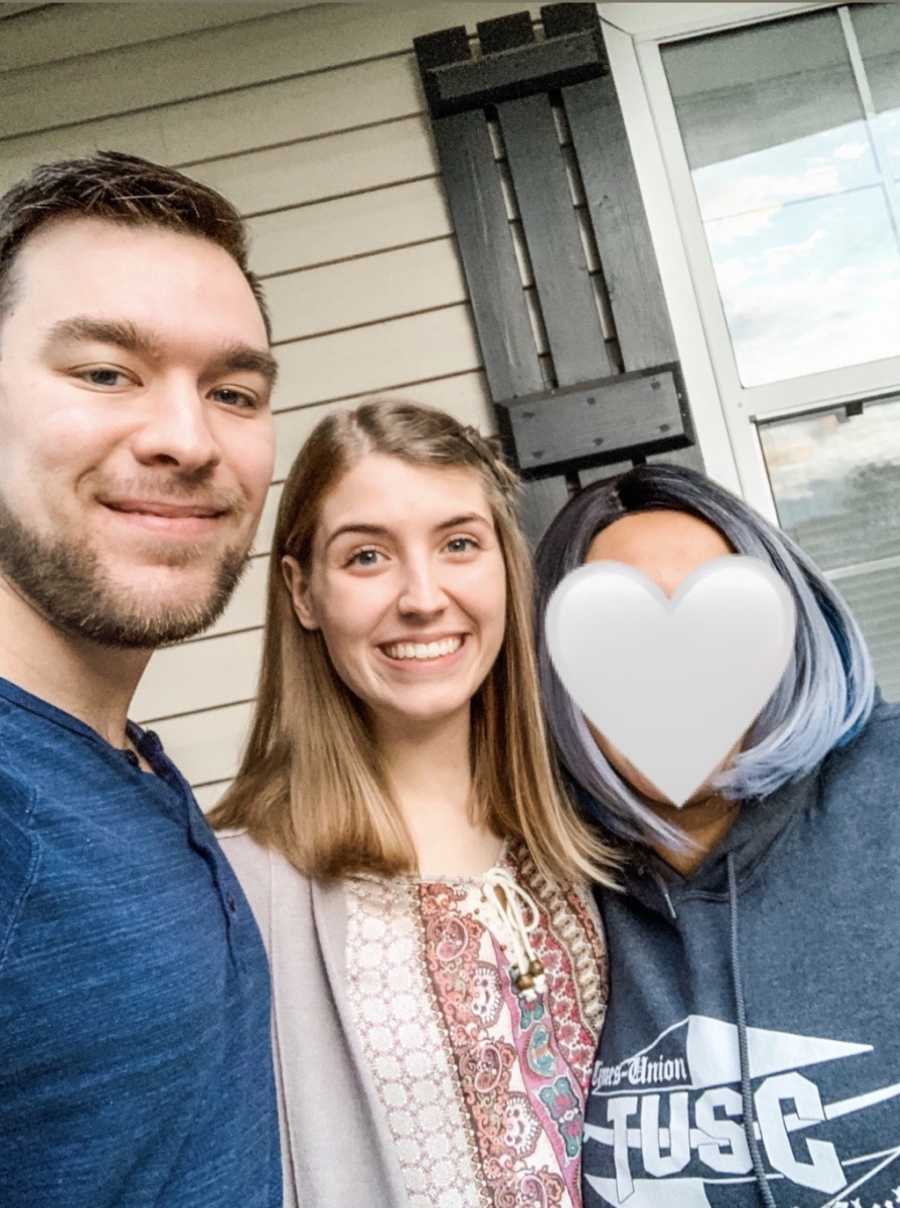 Since we had 3 months until the baby's due date, we were able to fly out to meet Mama D before he was born. That was such a special day for all of us because we were able to just be together and truly get to know each other before we all came together for his birth. Throughout the day, she just kept saying, 'I feel so settled with this, I am so happy I have you guys,' and we felt settled too. We loved this woman with our whole hearts and we couldn't imagine being matched with anyone else! Every 'no,' every heartbreak before her was so worth it.
Fast forward 1.5 months when I received a phone call from Mama D out of the blue. Her voice was shaky as she told me, 'The baby is coming early, is there any way you can get here tomorrow?' We weren't even a little bit prepared for him to come as soon as he did, and when she told me, I was just shocked! His due date was Valentine's Day, but that was a whole month away! I could hear the fear in her voice. 'We will be there,' I reassured her, 'We will do whatever it takes to get there for you.' We managed to find a flight for the next night and rushed to pack everything we needed for the trip. While packing, the reality of possibly becoming parents in the next few days definitely started to freak me out a little. Were we ready? Were we going to be good enough parents? I admit I was really scared. All we could do was trust God and know if this baby was meant to be a part of our family, it would happen. And if not, we would love Mama D and her baby forever anyways.
We made it to the hospital in the late Saturday morning and quickly went up to see her. Spending the day with her was just… so emotional and so wonderful at the same time. We encouraged each other, laughed together, and cried together. That evening, the sweetest baby boy was born one month early and he was absolutely perfect. Our nerves were at an all-time high when she called me to tell me he was here and we could go in. My husband and I held each other as we sent up a quick prayer for us, Mama D, and the baby we were about to meet. After we finished praying, we made our way to her room hand in hand.
The first time I saw my son, I was so overcome with emotion I almost fell to the floor. I could barely see his little face from across the room but it was enough for me to feel a kind of deep, unconditional love I had never felt before. I can't even explain it. I had to turn away as I sobbed quietly into my hands, feeling so many things at once. I cried not only tears of joy, but tears of heartbreak. Because in that moment, I wasn't the only one in the room who was crying. As I was falling madly in love with this precious baby, another incredible woman was falling just as hard as I was. His first momma. The one who carried him so lovingly for 9 months and birthed him just moments before. The one who loved him so much she decided she wanted what she thought was absolutely best for him, even if that meant breaking her own heart. Her sacrificial love for him just amazes me every day. Before I got close to the baby, I went to her first. I pulled her in close and we just cried together, loving and hurting at the same time. I gently whispered in her ear, 'You did it, he's here and I am so proud of you. I am so, so proud of you.'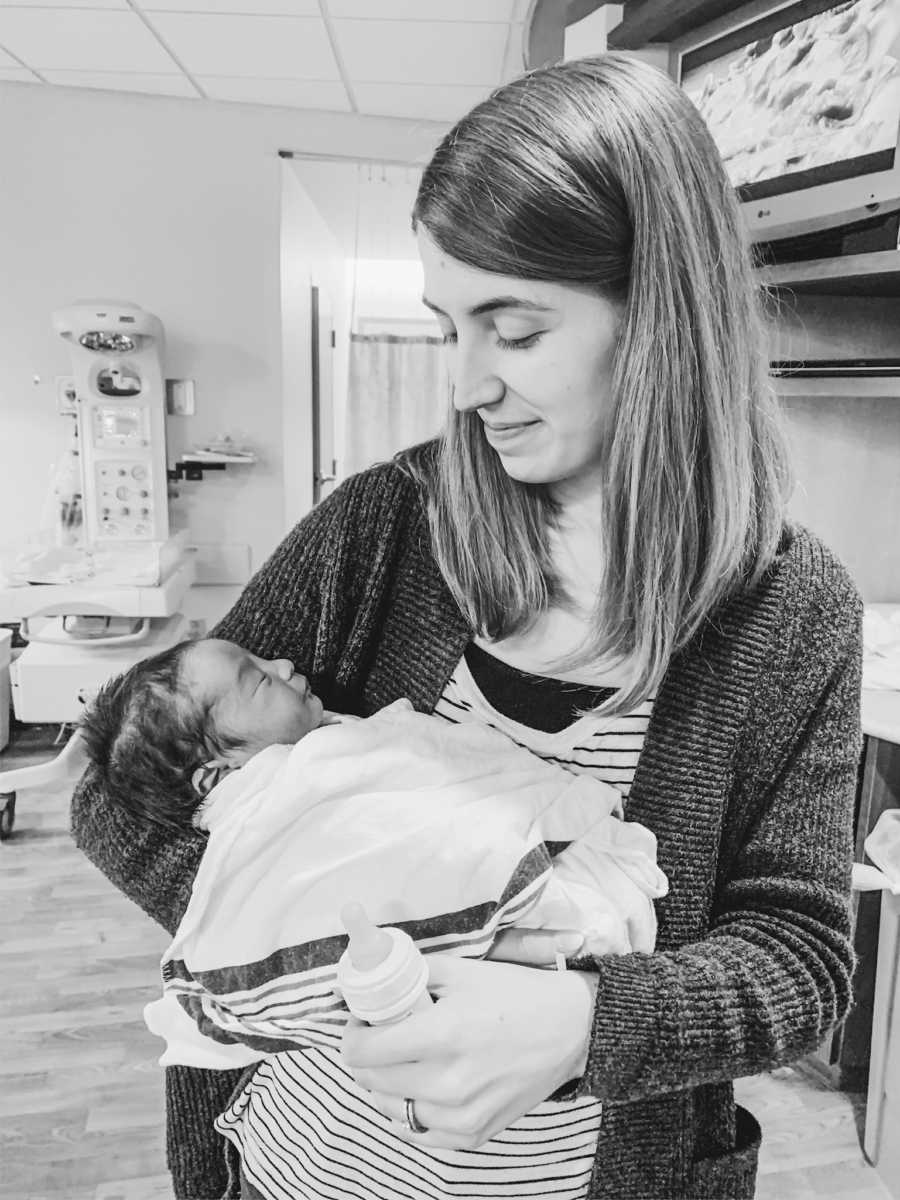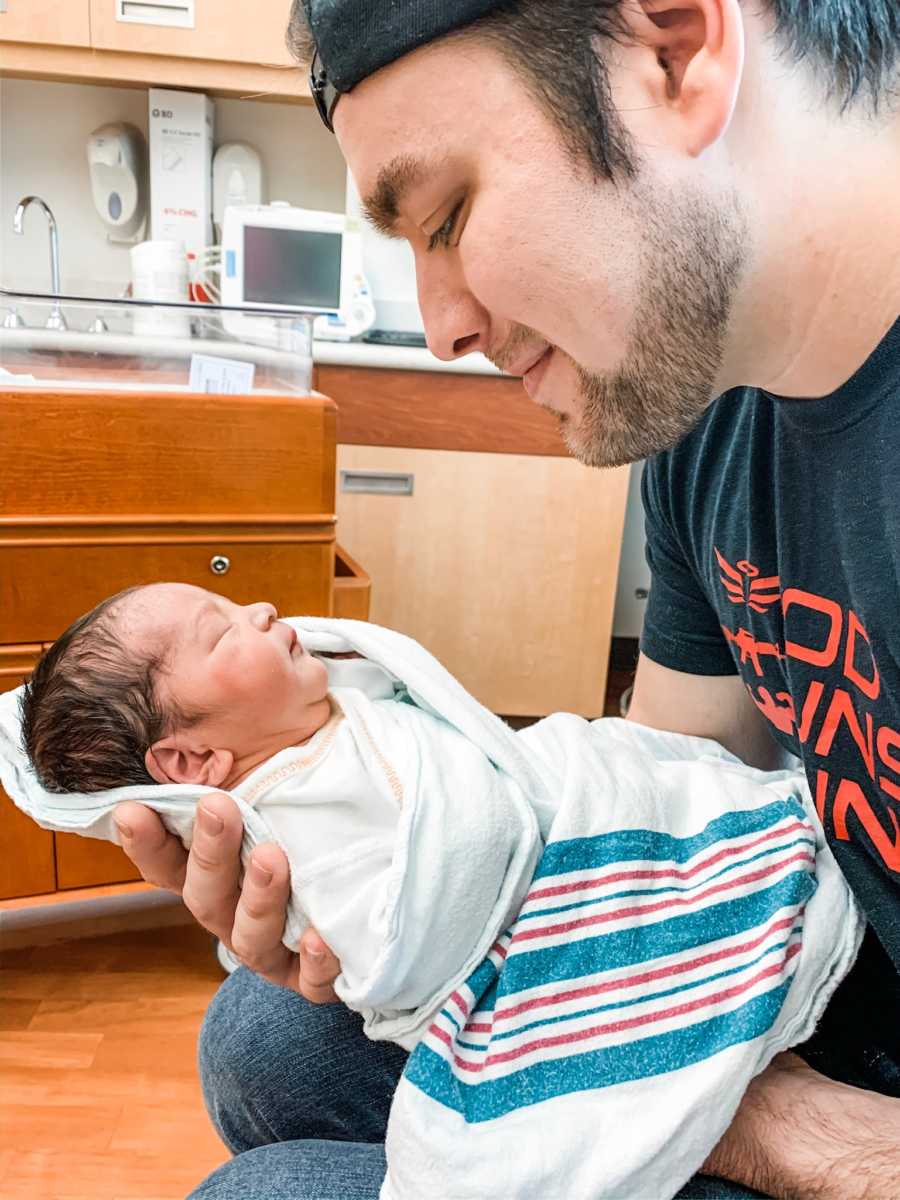 The next two days, we spent most of our time at the hospital all day, holding the precious baby and spending time with Mama D. We let her spend plenty of time alone with him, honoring the fact he was 100% hers. Were we nervous she could change her mind? Of course we were. But we fully believed she deserved to be able to make that decision and to have that choice. There was even a moment where I sat her down, tears running down my face, letting her know we loved him more than anything in the world but we would love her and support her even if she decided she wanted to parent him. We gave her that choice, and I have zero regrets about it. That's the thing about trusting God in adoption. You have to trust if that baby is meant for you, God will make it happen. But I just couldn't walk away with him without opening my arms fully and allowing her to have the opportunity to make whatever decision she felt was best. We would love her no matter what, and we made sure she knew that.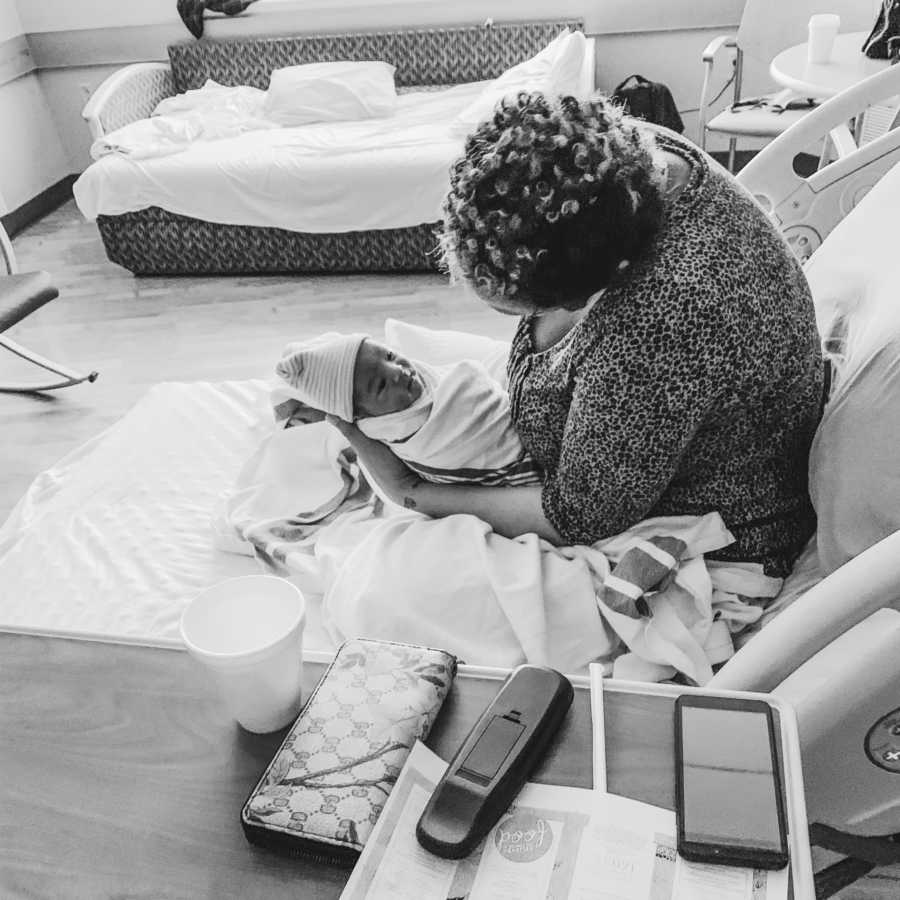 The day for them to be discharged came, and she ultimately did choose adoption. She signed the papers, and he became ours to love and care for forever. So much joy and so much heartbreak, all over again. We LOVE his first momma. I wouldn't even be a mom without her. Not a day goes by I don't think about her and thank God for the incredible woman she is. We were so blessed to be able to spend the afternoon with her the day after they were discharged, and it was just so good to see her wanting to spend time with him outside of the hospital. Her love for him was so apparent and I am so honored she trusted us to parent him.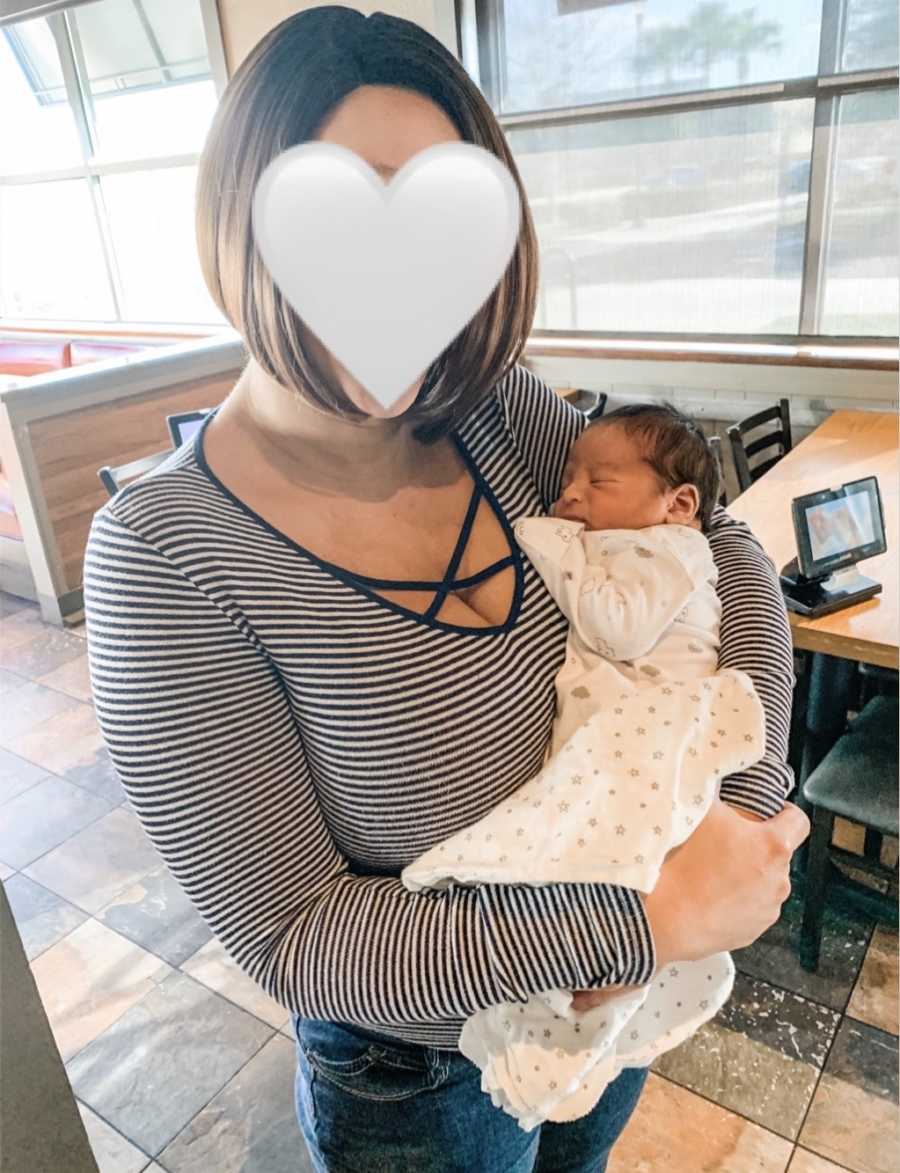 We have an open adoption with Samuel and his birth momma, and we wouldn't have it any other way. Sending her pictures, videos, and just keeping in touch has been a really good thing and we are so grateful we are able to stay connected with her. We will always want her to be a part of his life, whatever that looks like as time goes on. I don't feel like I am 'sharing' the mom role with another woman. I don't fear he will want her over me. She is a mother to him in a way I never will be and visa versa. I hope one day, he will be able to have a great relationship with both me AND his birth momma. In adoption, there is room for both of us and it is just so beautiful.
Sweet Samuel is now almost four months old and getting cuter every day! We love him more than we even thought we could love a person, and it just gets better and better. We finished our last post-placement visit via Skype and now we are waiting for a finalization date to make it official! Being Samuel's parents is the greatest gift in the whole world. We are so crazy blessed.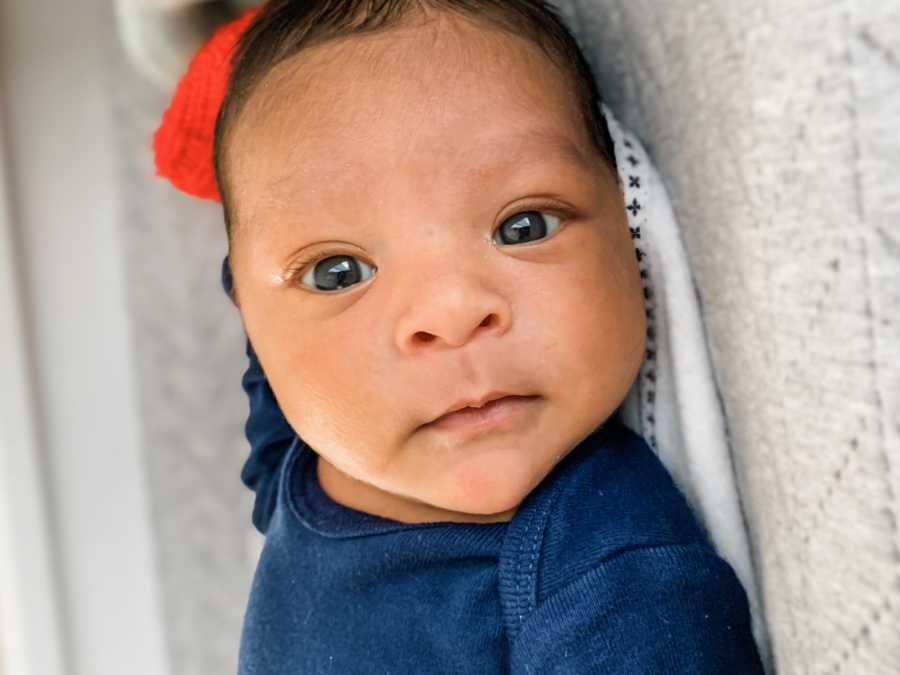 To anyone thinking of adopting, already in the adoption process, or those who are weary from the waiting, I just want you to know it's worth it. Every single second of the wait is worth it. It's freaking hard, but God will give you the strength and the hope you need to get through each day. There are so many tiny details God worked out throughout the entire process and His hand was over everything. You won't accidentally miss your baby. You're not too old. You're not too young. God will provide the finances. He will make a way. If God has placed it on your heart to adopt, He is going to make it happen. His timing is PERFECT. I promise. If God is asking you to adopt, please say yes. Say yes, and see all that He can do. Our son is the best thing that has ever happened to us. Even though adoption is hard, we would do it again in a heartbeat."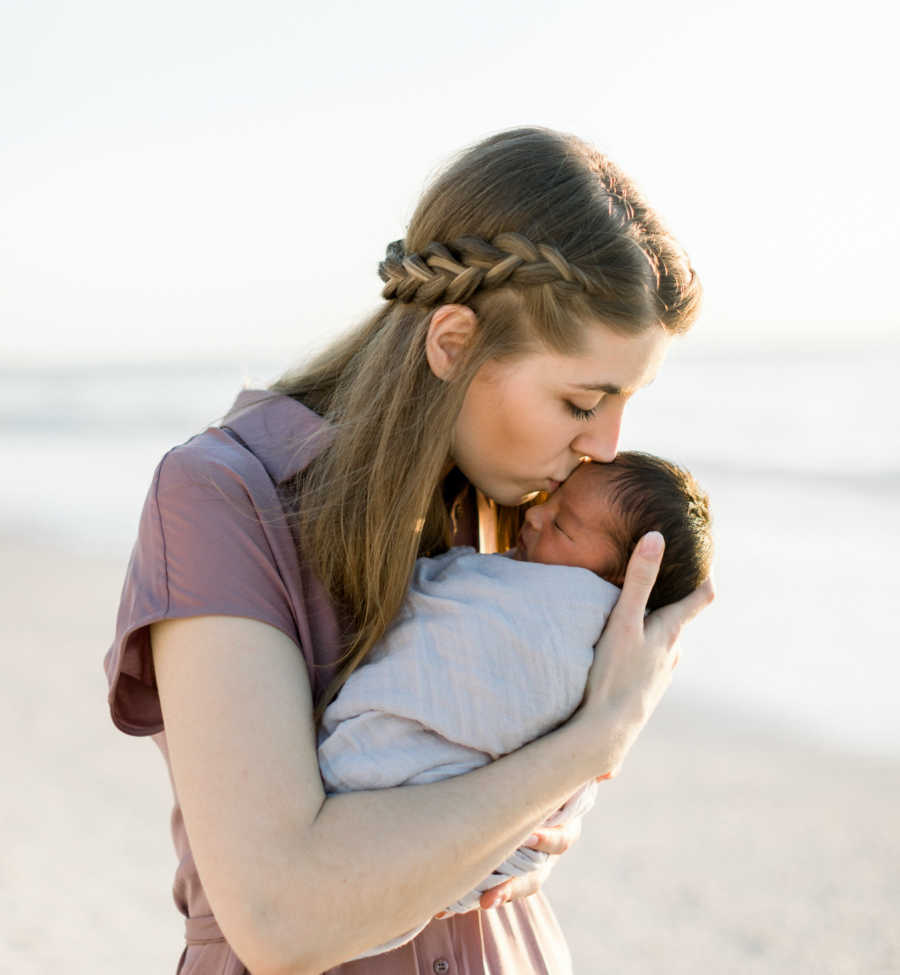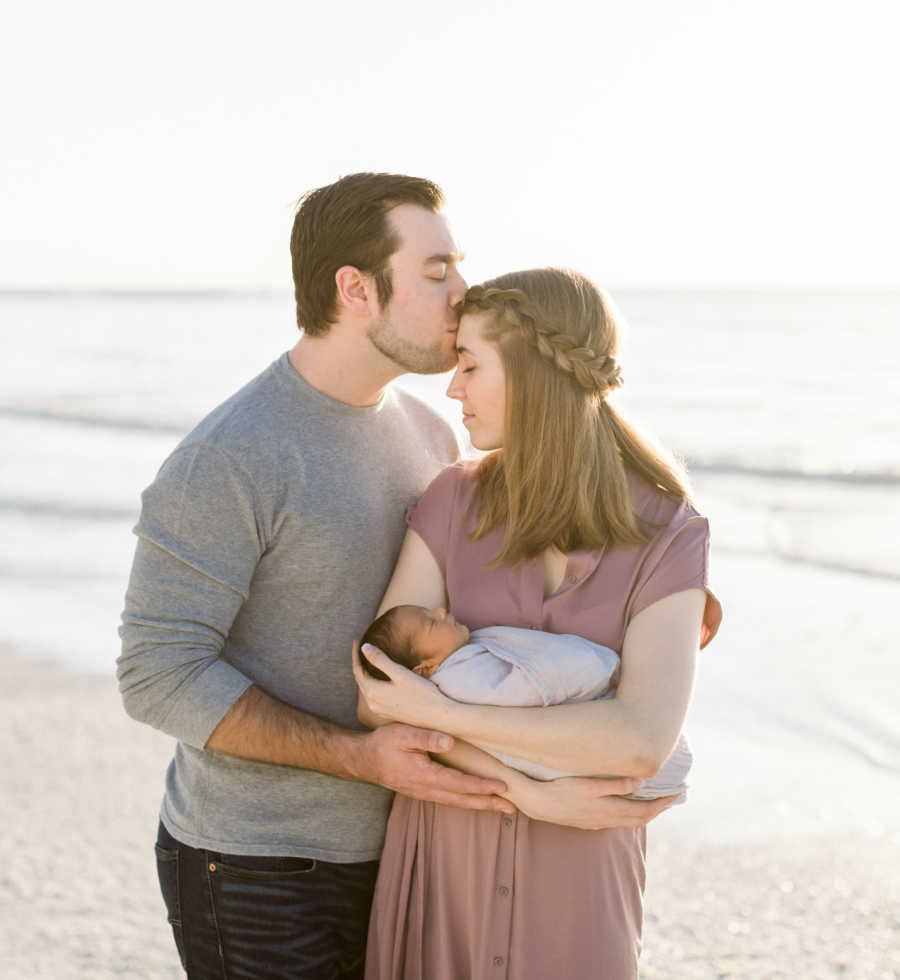 This story was submitted to Love What Matters by Alyssa Spencer. You can follow her on Instagram. Do you have a similar experience? We'd like to hear your important journey. Submit your own story here. Be sure to subscribe to our free email newsletter for our best stories, and YouTube for our best videos.
Read more stories like this:
'I'm going to be a daddy!' That was the last time I saw him in person. I felt so alone. How on earth could I give my child to someone else?': After partner's death, woman pursues open adoption for son, 'There is more love than I ever imagined'

'When our daughter was six months old, two black women approached us. One said, 'Your baby's hair is dry.' I was taken aback, offended and embarrassed.'
'I looked out at my husband and 4 kids swimming. They looked so happy and free. But I was in prison, writing my goodbye letters.': Woman shocked by breast cancer diagnosis after getting second opinion, urges us to 'trust our intuition'
SHARE this story on Facebook or Twitter to support struggling moms looking for their village.