"Some Thoughts on Adult Friendship:
1. Loyalty is everything.
2. Mean Girls is so 2004. It is not funny to exclude people on purpose. It is not cute to be nice to someone's face and tear them apart the minute they leave the room. If you do it to others, it's only a matter of time before you turn on me. Nice people are my kind of people.
3. Family will always come first. I need friends who understand that this stage of life is hectic, and I will have seasons of being flaky–but, I also need you to trust that I will always be there when you really need me. I need to know that when life gets busy and plans slip through the cracks, we will be able to pick up right where we left off.
4. Happiness is contagious, and I want to be around people who get that. I love people who laugh way too hard at their own jokes, and reserve judgement when I let out a snort or a TINY bit of pee when my laughter gets too big for my body to contain.
5. Adulthood is heavy. I want friends who listen to my plans to leave my family and move to Mexico one day, and then remind me of the power of love and forgiveness on the next.
6. Messiness is not a dirty little secret. We can project the image of someone who has everything together – but why? I can only keep up the act for so long before you see the other side of me. The messy me. The gross van, no makeup, annoyed with my kids, exhausted, stained yoga pants version of me. So, let's just skip the useless pretending part, and keep it real.
7. Private conversations are not to be confused with public gossip. Our thoughts and stories are the most powerful thing we can share with each other, and we should protect that trust at all costs.
8. Life isn't always easy. I can tell you funny stories and be silly and carefree. But, I only have so many stories, and my life isn't always fun and light. I don't want to force small talk or pretend that everything is fine on days where I am falling part.
9. Be honest. Share the tough stuff with me, because chances are, I am dealing with something similar, and our burdens are so much lighter when we help each other carry life's baggage.
10. I want to spend my days with people who lead with love and default to forgiveness. Trust is hard to earn, but once we have it – let's know that we are for each other. Let's be quick to forgive the inevitable screw ups when we can.
A good friend is hard to come by – but if you have one, hang on tight. Life is a little bit easier when you find your people."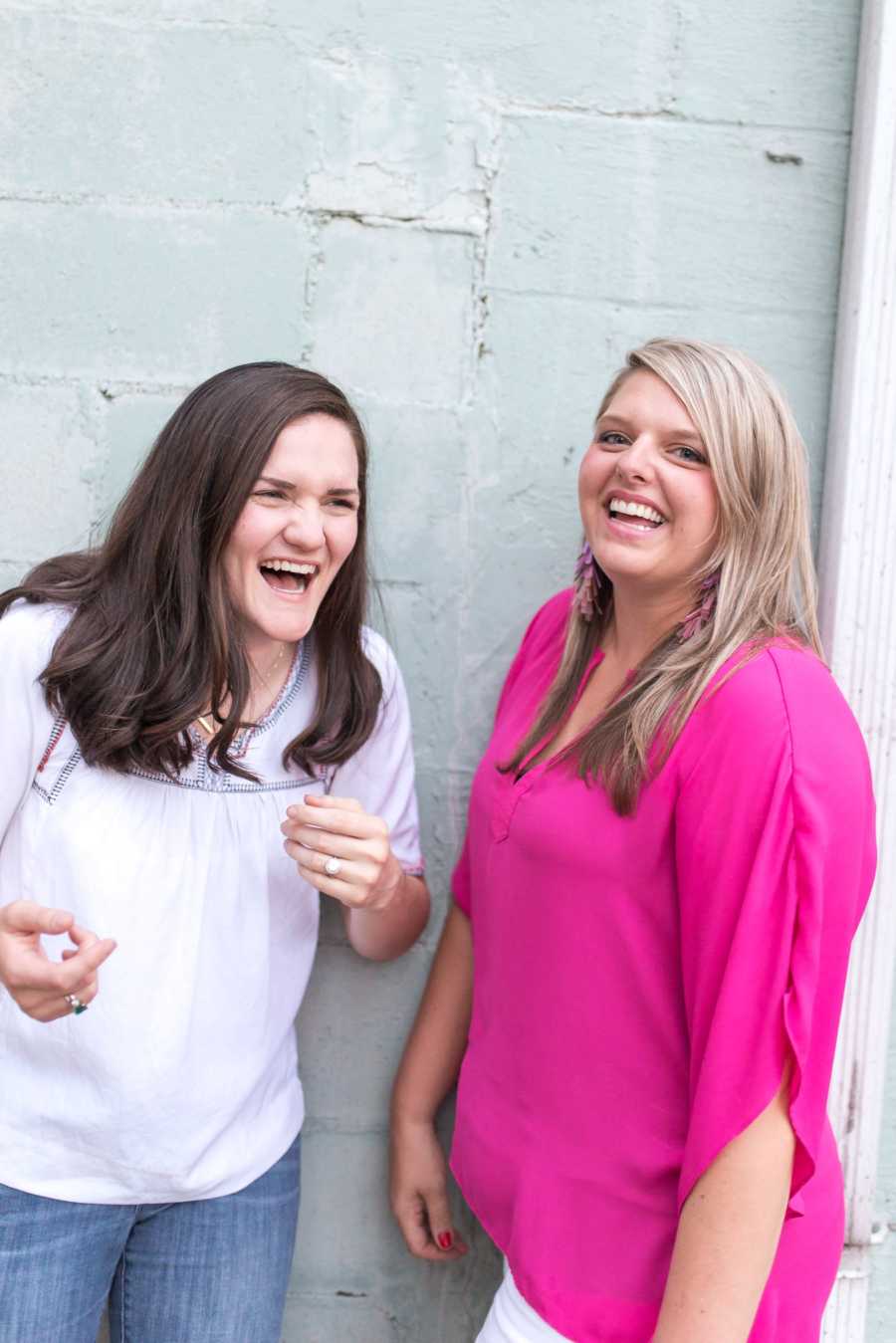 This story was submitted to Love What Matters by Stephanie Hollifield of Momstrosity. It originally appeared on their Facebook page. Do you have a similar experience? We'd like to hear your important journey. Submit your own story here. Be sure to subscribe to our free email newsletter for our best stories, and YouTube for our best videos.
Read more inspiring stories like this:
'Ladies, find your person. Not the cutest diaper bag. Not the sleekest car or the fanciest preschool. Not the car seat that is also a stroller that is also a high chair.'
'My core friends left me forever. Girls can be mean. Women can be vicious. It's terrifying to put yourself out there.': Mom says making REAL new mom friends is scary, but when you do, 'hang on to it'
Provide beauty and strength for other moms. SHARE this story on Facebook with YOUR people.