"'There is a baby girl in the NICU that needs a home. Can you take her?' That is one of two sentences that would alter my life forever.  It was October of 2015, and we were foster parents eagerly awaiting children. We had a few calls before this one, but none of them panned out. I had a feeling as I was talking with the social worker this was it. We were going to be this little girl's parents, even if only for a short while.
Our foster care journey started out, ironically enough, by my initial rejection of the idea. I knew when my husband and I got married I wanted us to adopt, but by the time we seriously started talking about ways to grow our family, I had been working in residential life with teenagers for a few years. I knew what the foster care system was like. It was messy. It was broken. I didn't want any part of it for my personal life. But as I prayed and sought counsel over a few months' time, my heart changed. I realized the community of kids I was working with was the same community that needed foster parents. It wouldn't be easy. But as most foster and adoptive parents know, no adoption path is easy. Not by a long shot.
In the spring of 2013, there we were, sitting in foster care training. By September, we were certified and our home was open to accepting children. We were excited and nervous. Then I found out I was expecting. We were told we had to put our home on hold until after our son was born. He was born in April of 2014 and we decided to wait a year to reopen. That year with him was so precious, but we were excited to welcome more children in as well. In August of 2015, we reopened and began the waiting process all over again.
On October 20th, 2015, we got that call. We said yes and two days later, we were on our way to meet this tiny three-week-old baby girl. Walking into the hospital, my heart started racing. This was it. We were about to meet our first foster placement. I was nervous, excited, worried, anxious — you name it, I was feeling it.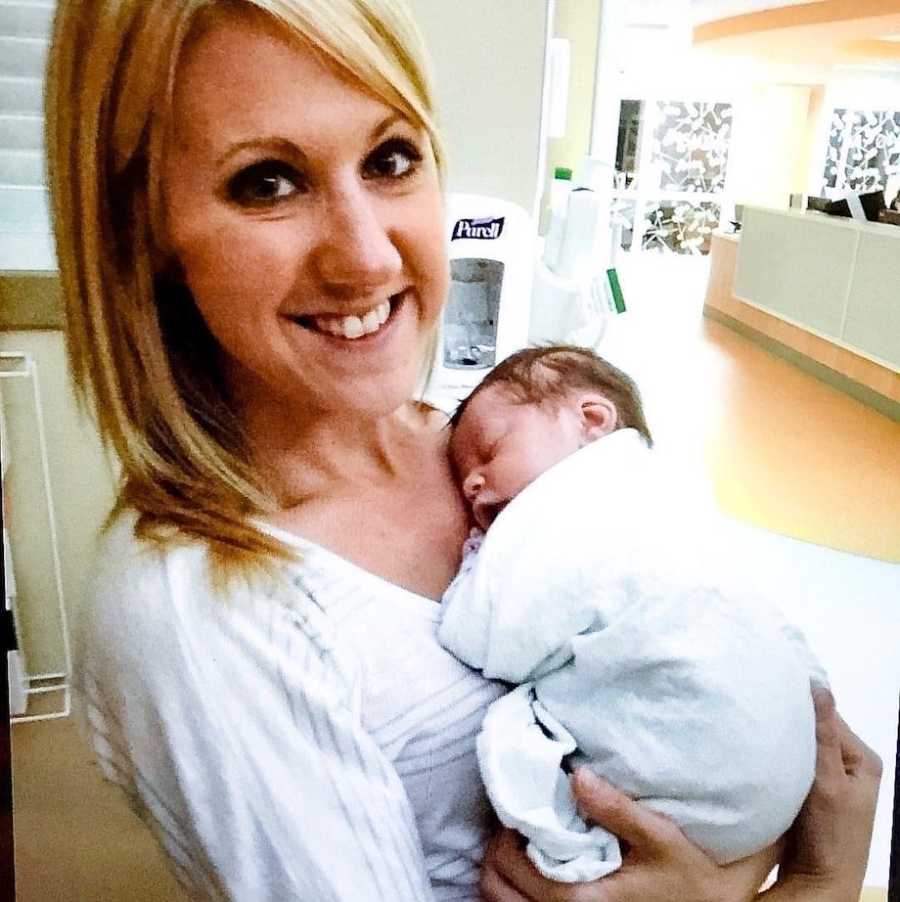 As we talked to more workers and heard more about her situation, we would learn she had been exposed to substances in utero and there had been no prenatal care. We didn't know it then, but this would equal hours of doctor's appointments, therapies, evaluations, and more for the next few years. The first few weeks were hard. We had appointment after appointment, social worker visits, court, and visitation with bio parents.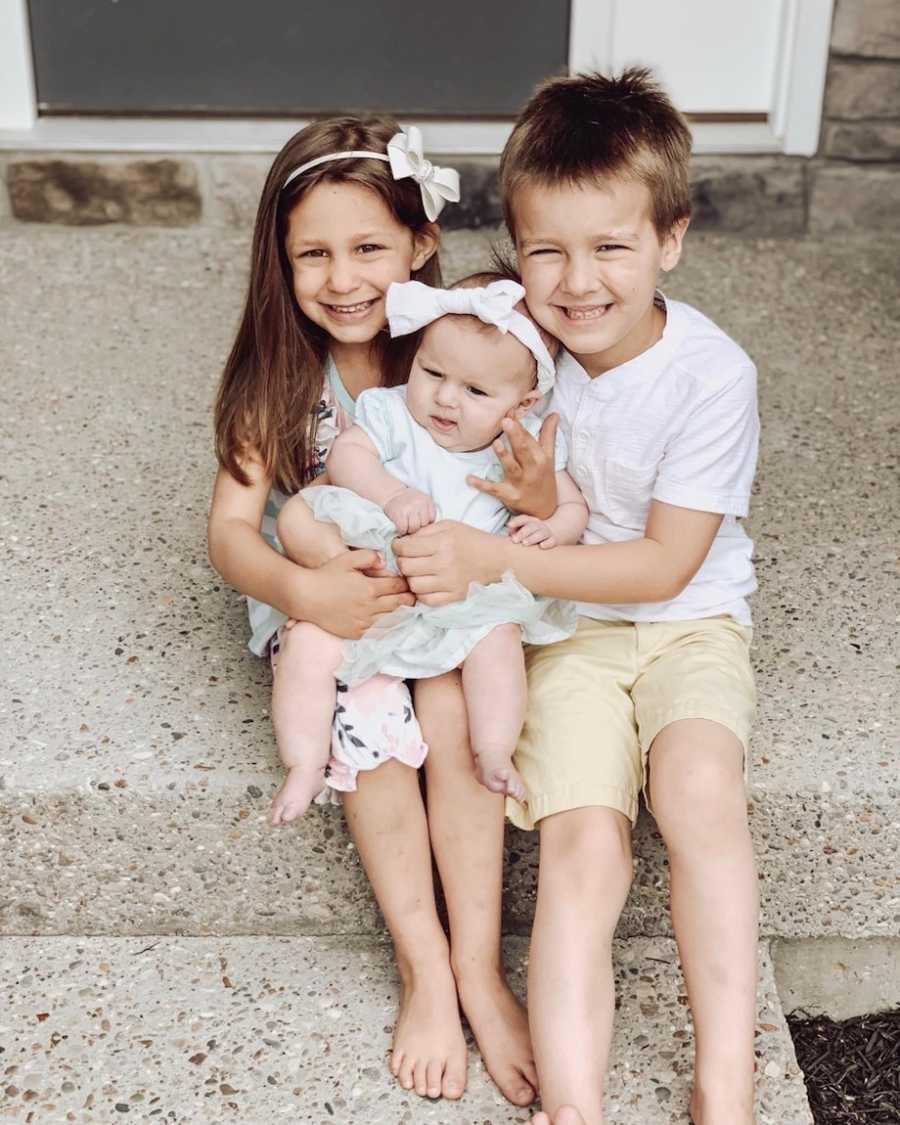 On top of all the crazy scheduling, our daughter cried a lot. Basically anytime she was awake, she was crying. She also didn't like to be held, but she didn't like to be put down. She threw up a lot. I started to wonder if we'd made a mistake. Was it supposed to be this hard? Was I capable of handling this level of care? Was I capable of loving a child this hard, one who wouldn't attach and most times seemed like she wanted nothing to do with me? I felt like I was failing a little girl who had already been through so much.
At the same time I was having that internal struggle, we started visits with her biological parents. I was so nervous during the first one. But as we sat and talked with them during those four months of visits, we learned of their horrible childhood upbringing, of their struggles, of their pain. My heart broke for them. Although I still disagreed with their life choices, I felt empathy for them. They knew they were losing their daughter because of their decisions, and it broke their heart as much as it did mine.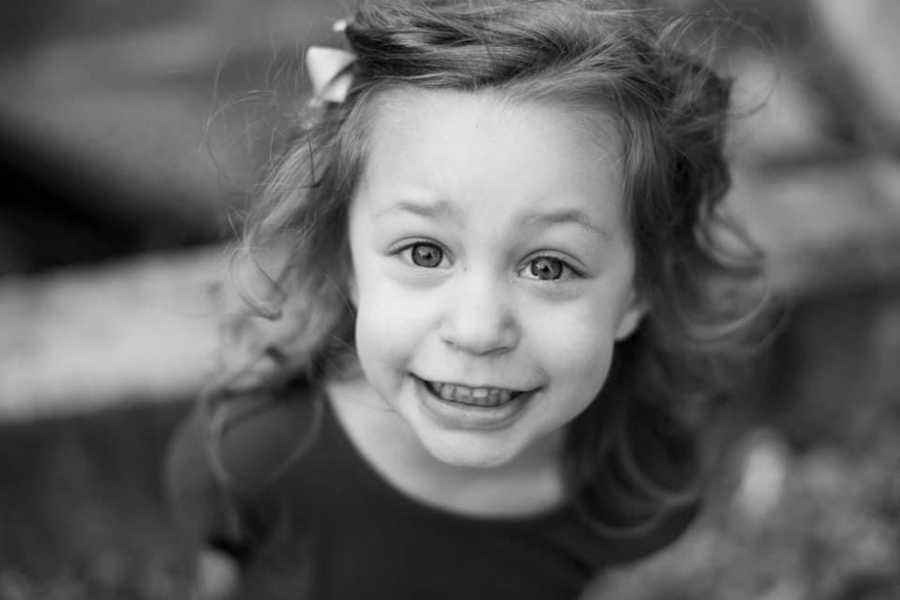 I would encourage anyone whose kids are going to parent visitation to try and get to know the people that created their child. It gives context to the child's story. I am so grateful for the time we had with them. I have stories and family information, should my daughter ever want to know that. It will be awkward and it could be tense, but if you can find a way to make it civil and safe, it's so worth it.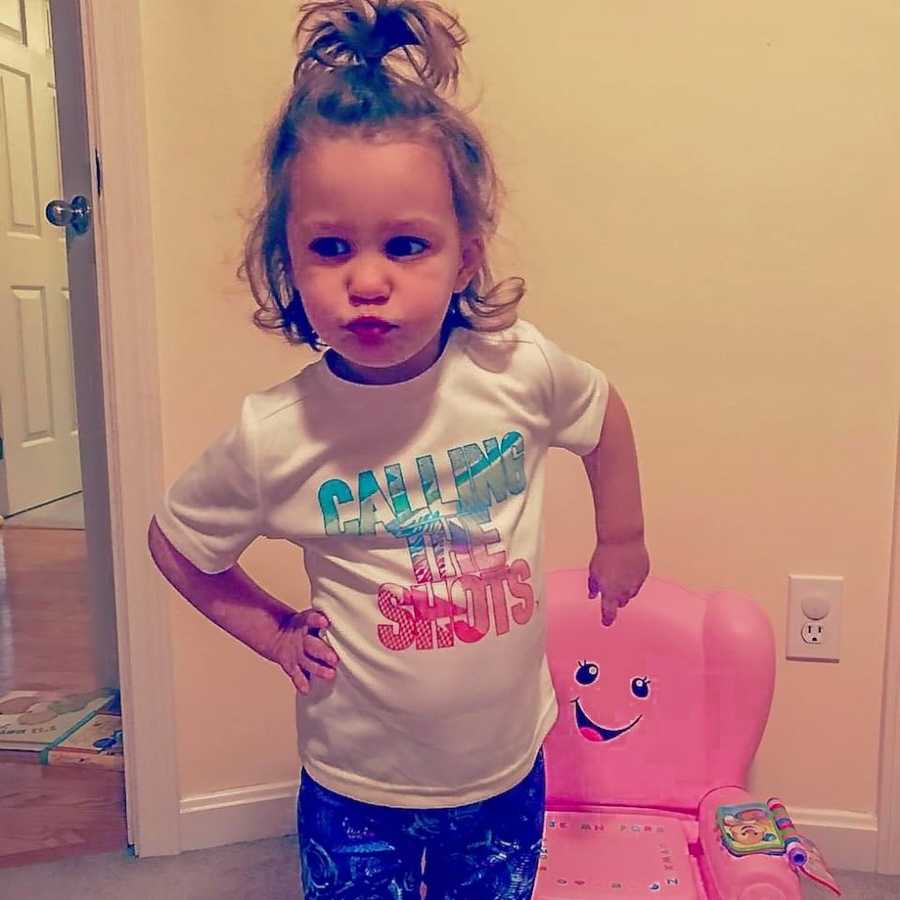 Nine months after visits started, they stopped due to biological parent's lack of follow-through on their plan. Termination of parental rights happened at 18 months. That court date hit me hard. I cried as the attorney for my daughter described in detail the reasons her biological parents were unfit to care for her. As much as I was overjoyed at the thought of adopting our daughter, there was hardly a celebration on that day. It was a day we grieved for our daughter's loss of her biological parents forever.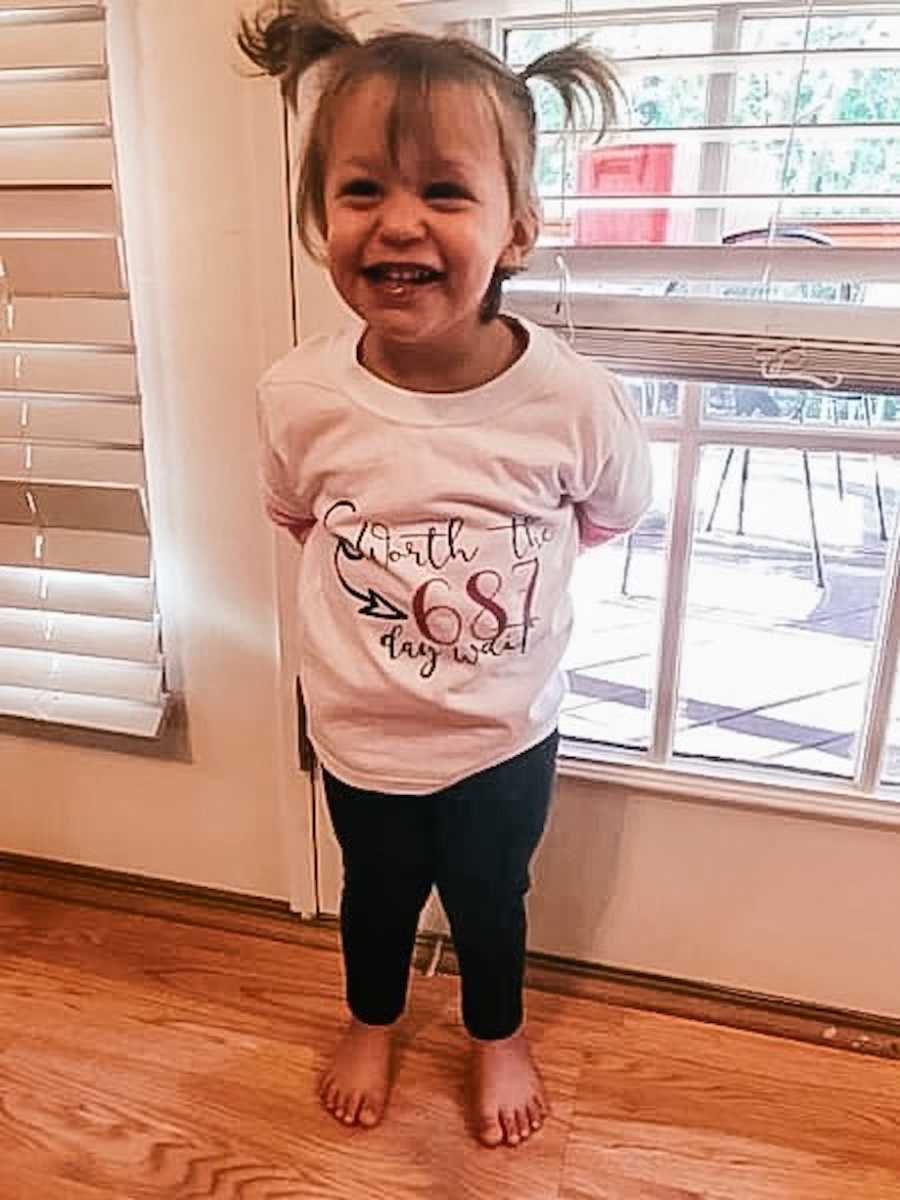 As we headed into the spring of 2017, we got the call we'd been waiting for — we had an adoption date! It was scheduled for that fall, just shy of her second birthday. What a gift! There was such a feeling of relief. There would no longer be uncertainty for our little girl. She was going to be a part of our family permanently and forever.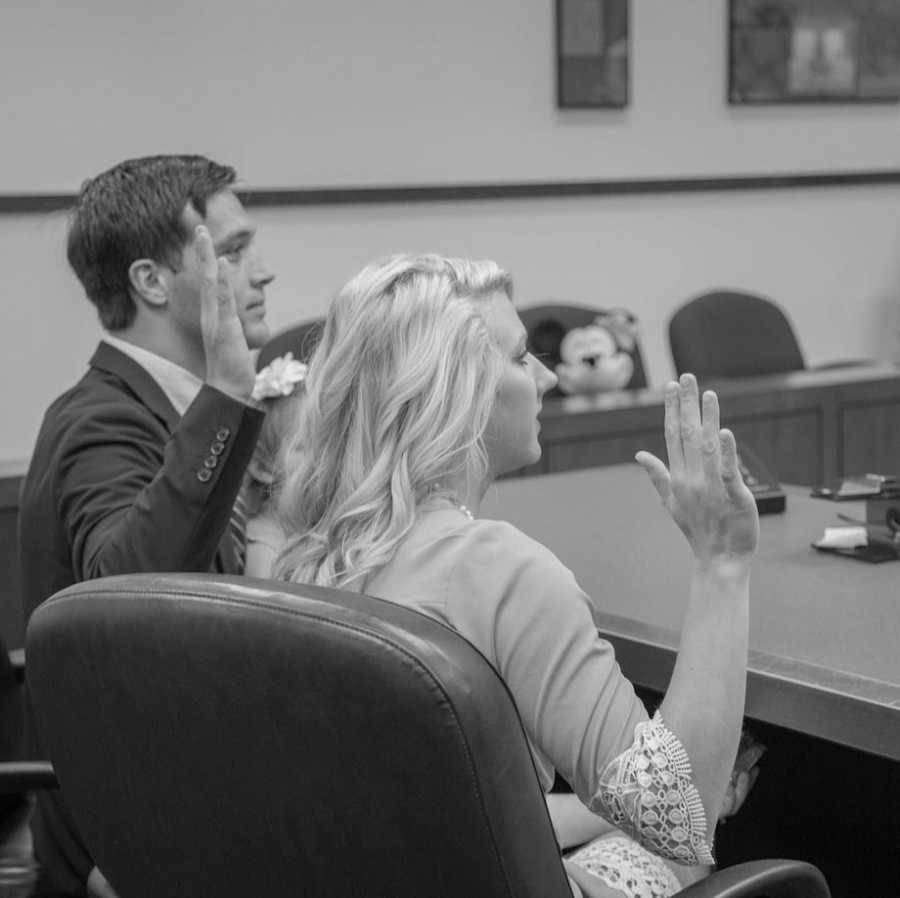 Remember when I said there were two sentences that would alter my life forever? Well on that day, I heard the second one: 'This adoption is final.' The best words our family could hear.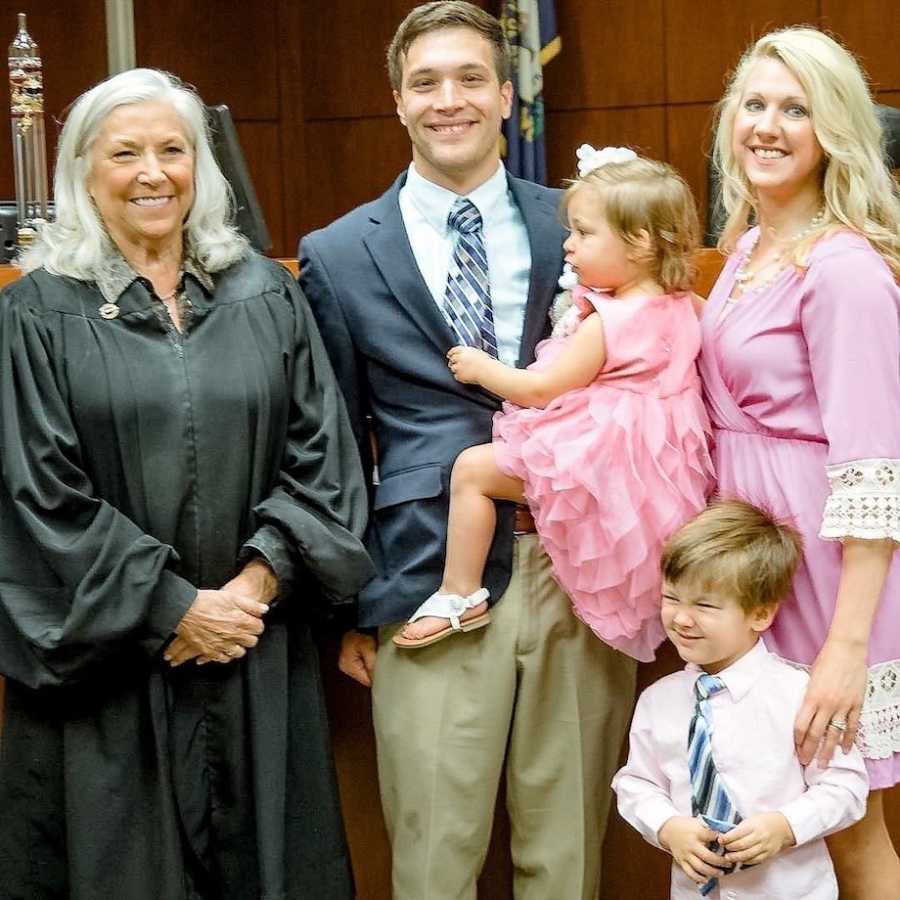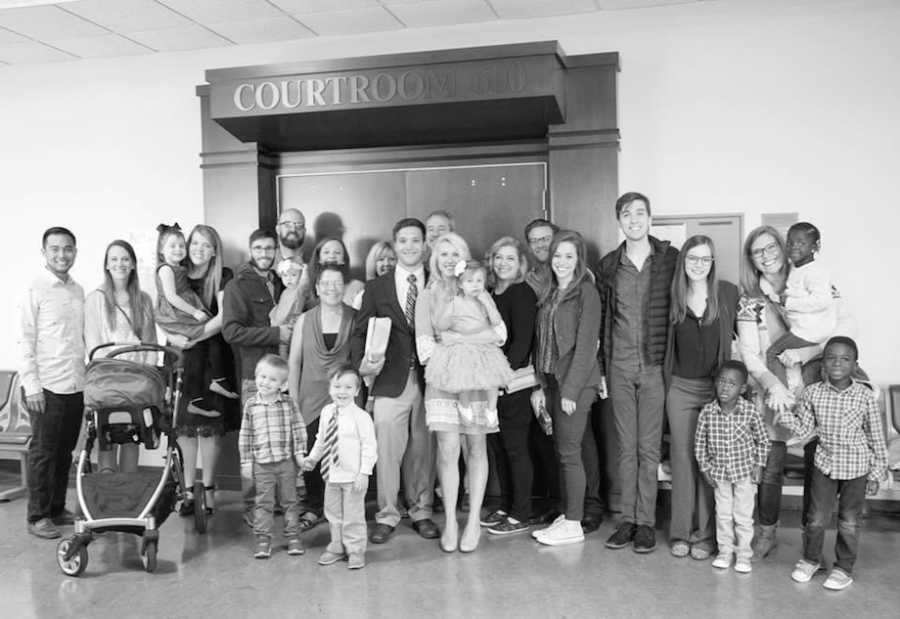 When it was all said and done, she was in foster care for 687 days. The journey to adoption felt like it took forever, and then in a matter of minutes, it was finalized. I had a lot of self-doubts that first year. I wondered if I was going to be able to do this. Foster care is hard. The kids are coming to us from broken, dark places. But they are so deserving of love, of compassion, of every good thing we can give them.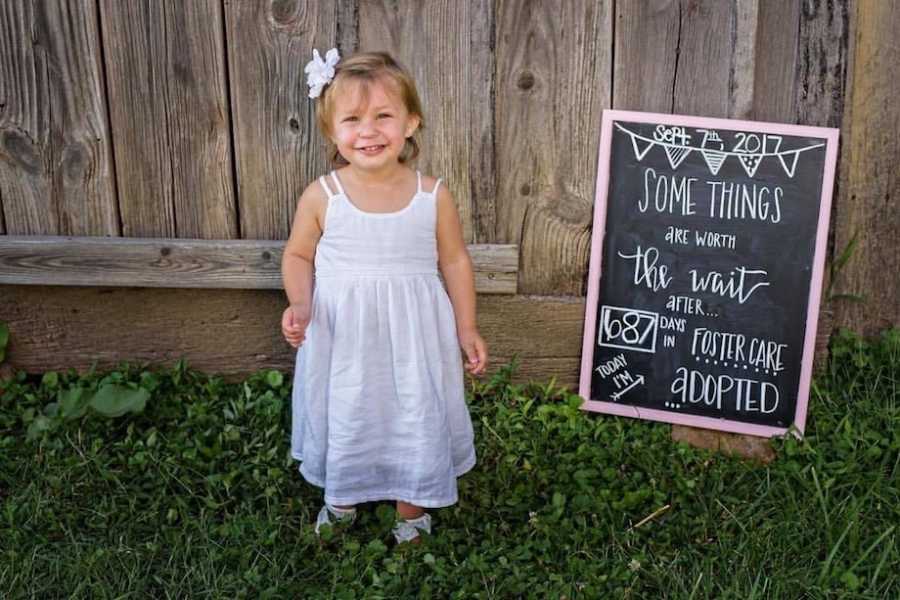 I am so thankful we took that call. I'm so thankful my daughter is ours forever. She still suffers from some effects of her in-utero distress. We are still working through that. But taking care of vulnerable kids isn't supposed to be easy. We don't do it because of how it makes us feel, we do it to save these kids' lives."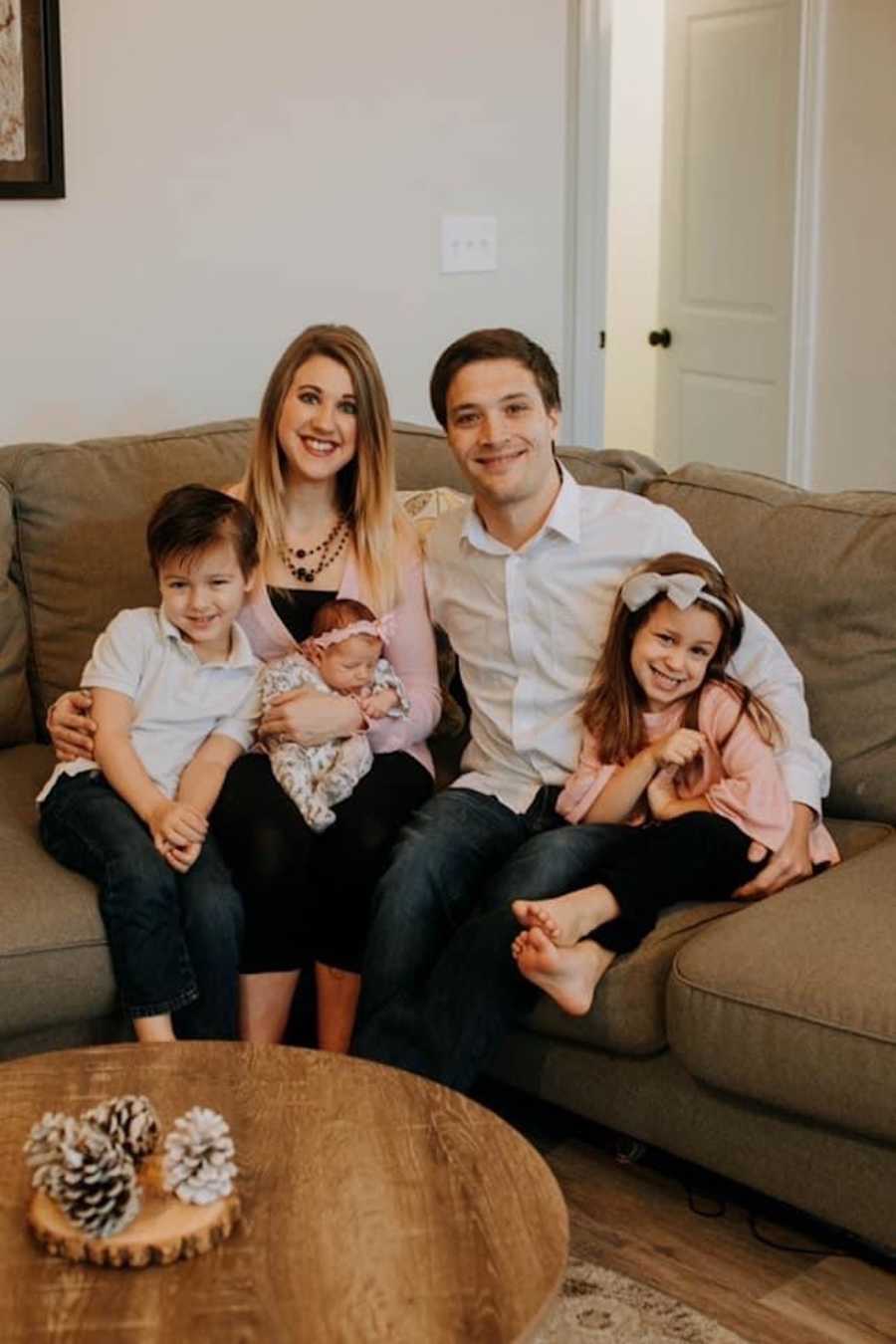 This story was submitted to Love What Matters by Lindsay Veitz. You can follow their journey on Instagram. Do you have a similar experience? We'd like to hear your important journey. Submit your own story here. Be sure to subscribe to our free email newsletter for our best stories, and YouTube for our best videos.
Read more stories like this:
'I've told you I'm a virgin a million times!' She slammed on the brakes. 'We need to find an adoption agency.': 16-year-old birth mom pursues open adoption, 'He deserved better than me'
'We are having a closed adoption! She will not steal my baby!' Then our lives were suddenly intertwined.': Mom 'gains a sister' through open adoption, 'We get to walk this together'
'The family stopped answering. 'They've backed out of the adoption.' They wanted a healthy baby, not my son with a disability.': Mom of 5 adopts special needs child after rejections, now in beautiful open adoption with birth mom
Do you know someone who could benefit from reading this? SHARE this story on Facebook with family and friends.