Five years ago, Myke Rousell started dating Sarah. The couple each has two children from previous relationships, and they quickly adjusted to life as a blended family.
Myke and Sarah's daughter, Camryn, instantly hit it off. As her step-dad, he never missed a game, recital, or big moment in the child's life.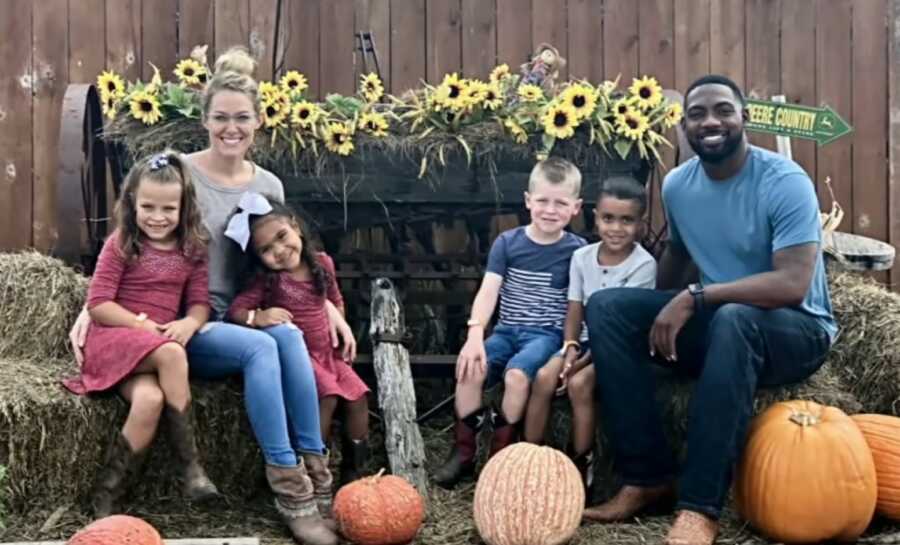 "I came into Camryn's life when she was 5," said the Temple, Texas father. "We were thick as thieves soon after me and her mom started dating. We just had so much in common."
When she was 7, Camryn asked Myke if she could start using his last name as her own. He said yes, and she uses "Rousell" pretty much everywhere. The one exception is school, where they need to use her legal last name. Sarah agreed that Myke should start the process of officially adopting Camryn. It took 3 years, but in June 2021 the family was ready to share the good news with Camryn, now 10. Where better to share the news than at school?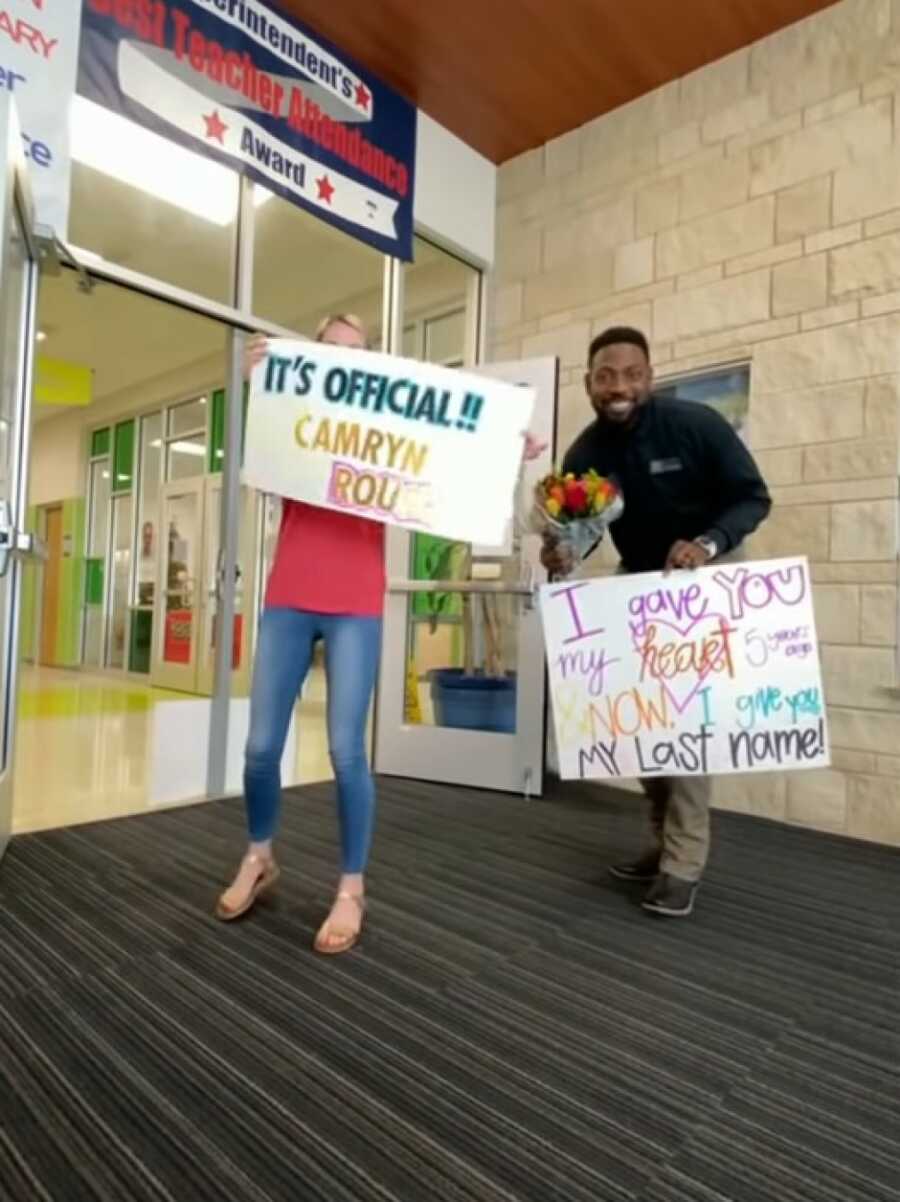 Myke and Sarah showed up at Camryn's school carrying signs announcing that she is officially a Rousell. When Camryn saw the signs as she walked down the hall, her face was the picture of excitement and joy. As soon as Myke lifted her into his arms, she broke down in happy tears — and she wasn't the only one!
This story originally appeared on InspireMore.
"Seeing Camryn's face… She broke down, and in turn, I broke down," Myke said.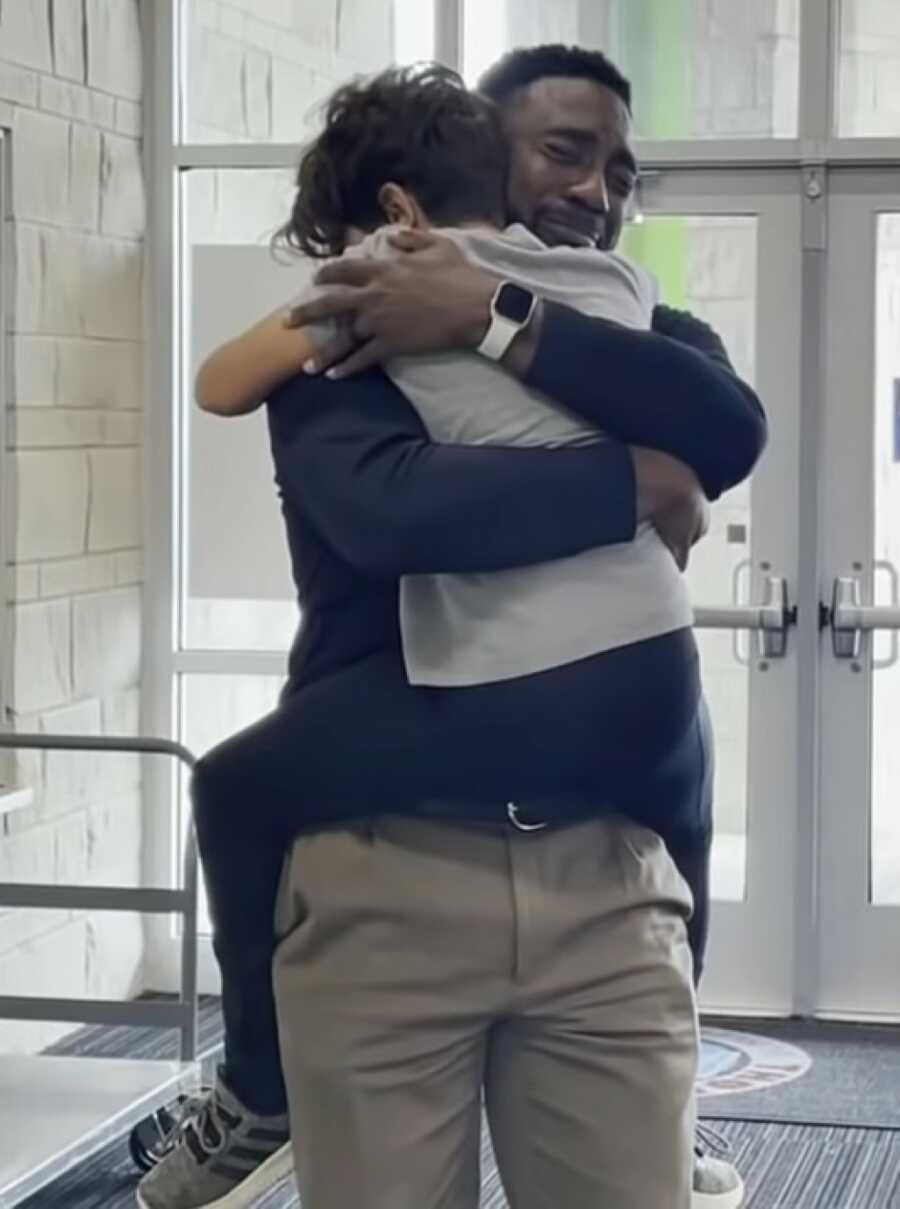 "Camryn's adoption, for me, was a promise," Myke explained. "I promised that I would always be there for her, I would love her unconditionally, and that I just wasn't in her life by accident."
Myke also shared some thoughtful words for his fellow step-parents.
"I understand what it feels like to go to baseball games, and to go to soccer games, and feel like a third wheel a lot of times," he said. "But you show up anyway. I just want you to know that you are appreciated, you are valued, and you are making a difference in these kids' lives. Our babies cannot have enough people in their corner."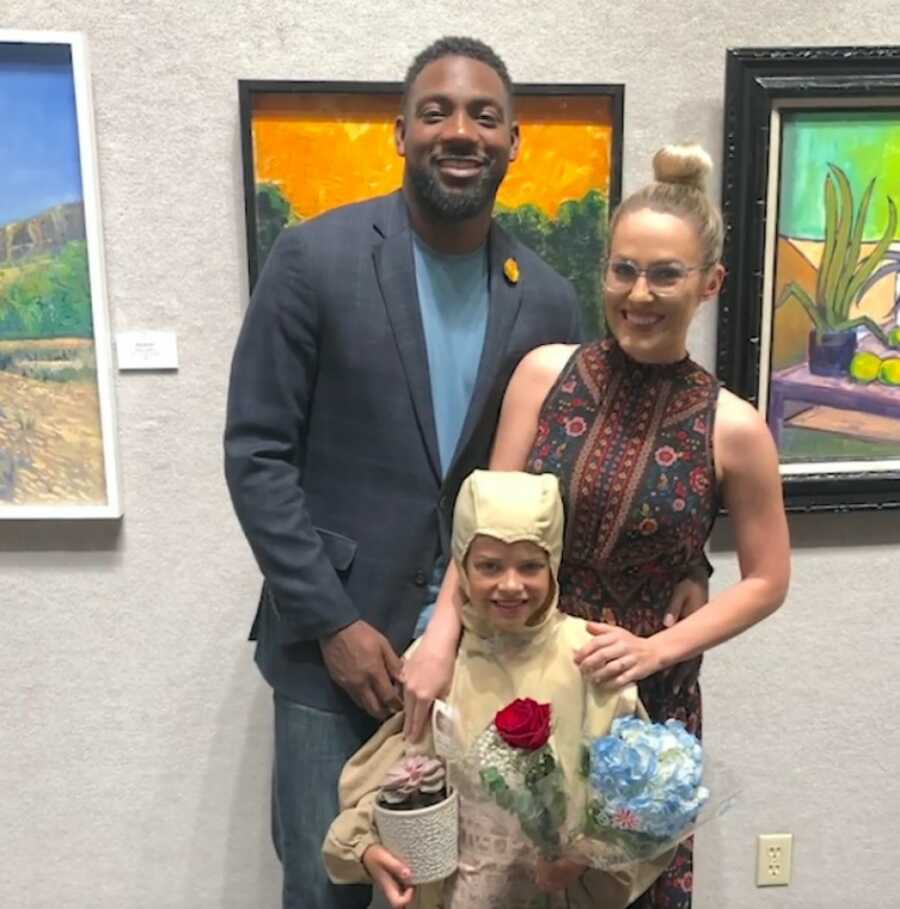 Very true, Myke. There's more than one way to find your family. Congratulations to Camryn on her new last name!
Watch the moment Camryn learns the exciting news in the video below.

This story originally appeared on InspireMore. Submit your own story  to Love What Matters here, and be sure to subscribe to our free email newsletter for our best stories, and YouTube for our best videos.
Read more stories like this here:
'Even if it helps one person, my sister, all the time and effort was worth it.': Teen creates app so nonverbal sister can communicate
'As far as I'm concerned, they're three angels.': Brave teens rescue residents from burning retirement home building
'He is not only my coach, but now the man I call daddy.': Coach surprised with adoption papers 524 days after taking in teen
Disney's Tear-Jerking New Christmas Short 'The Stepdad' Is Reminding Us What Family Truly Means
Help us show compassion is contagious. SHARE this beautiful story on Facebook with friends and family.