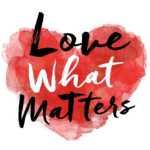 Love What Matters is teaming up with StoryWorth, a subscription service that helps users write their autobiography one week at a time, to feature three ordinary people with extraordinary stories throughout 2020.
WHAT IS STORYWORTH?
Each week, StoryWorth emails a thought-provoking question (from a bank of standard or fully customizable questions) which the user can easily answer via email. After one year, StoryWorth condenses all of your loved one's responses into a beautifully bound hardcover book that your family will cherish for generations.
WHAT HAPPENS IF THE PERSON I NOMINATE IS SELECTED?
Selected participants will receive a free one-year StoryWorth subscription and will work directly with Love What Matters editors to share their memories, triumphs, and hard-learned lessons each week on the Love What Matters website and social media channels. After one year, your selected nominee will receive a hardbound book containing all of their weekly responses and any images you wish to include. Please use the form below to submit your nomination before December 6, 2019. While there is no limit to the number of people you can nominate, duplicate entries of the same nominee will be deleted.
WHAT MAKES A GREAT CANDIDATE?
A diverse background of experiences or careers
An enthusiastic storyteller (even if they may embellish a little from time to time)
A strong personality with a mix of wisdom, humor, and emotion
Doesn't take themselves too seriously, but takes the important things – love, family, friends, faith, and values – seriously
Have someone in mind? Tell us more about your nominee!