People often take the ability to communicate for granted, but when you grow up with a sibling who is nonverbal, it changes the way you look at the world.
Archer Calder is a 16-year-old high school student from Utah. His sister is 14-year-old Della, who has a rare genetic condition called Bainbridge-Ropers Syndrome. Even though Della isn't able to speak, she and her brother share an unbreakable bond.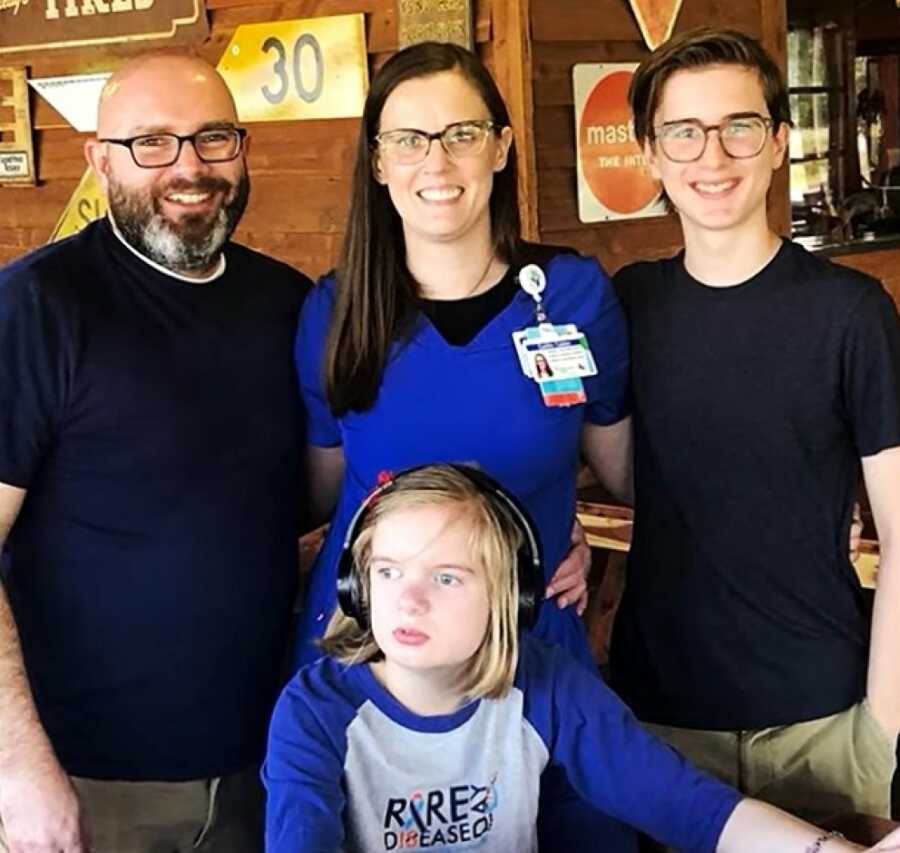 In 2020, Archer was searching online for an app that might help Della convey her needs, wants, likes, and dislikes.
"It's always been a dream of mine to be able to communicate with her the way I would with anybody else," he said.
What he found online was disappointing. The available apps were prohibitively expensive and didn't offer everything he was looking for. Since Archer has always loved coding and computer programming, he decided to make his own app.
Not only that, but Archer was determined to make his app better than the rest, completely open-source, and free. That's how Freespeech was born.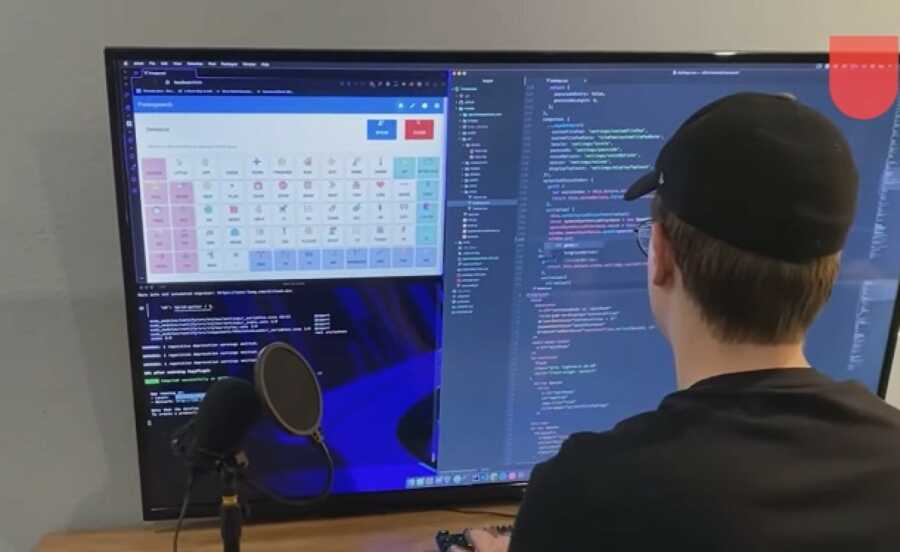 Archer says he was compelled to help his sister communicate because he wanted to hear her thoughts, but he also has an even more personal reason. Growing up, he had a stutter that kept him from expressing himself. It took him four years of speech therapy to overcome the obstacle, and the feeling of not being able to get his words out stuck with him.
Freespeech is an Augmentative and Alternative Communication (AAC) that helps people communicate by pressing visual buttons that represent words. Users like Della can string together sentences by pressing multiple buttons in a sequence. The result is an easy-to-use app that opens up a whole new world of communication for people who are nonverbal.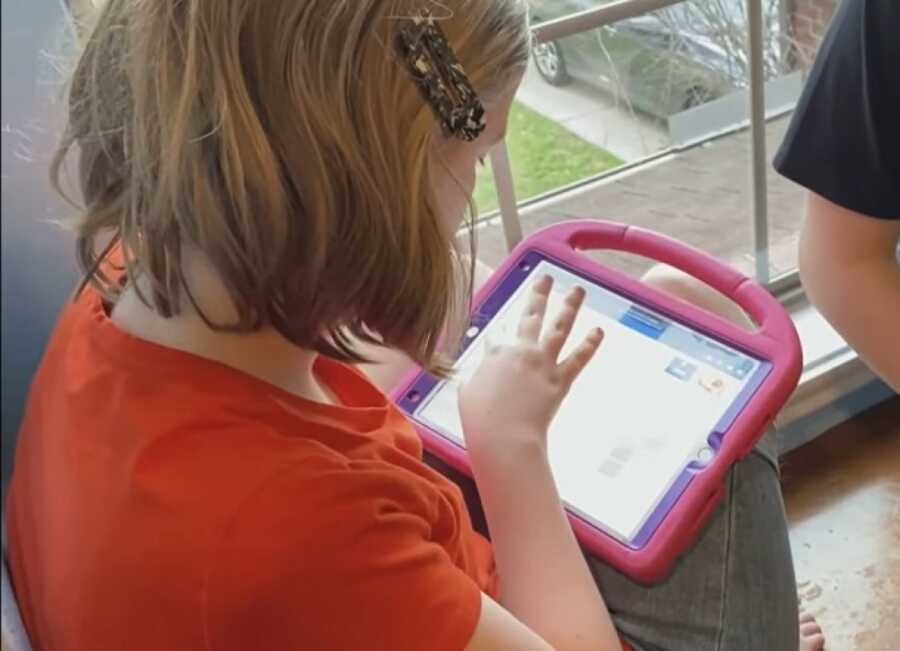 This story originally appeared on InspireMore.
"It was different growing up with a sibling that you couldn't talk with," Archer explained. "Using an app that I had created for her, I think that was one of the first times I was able to communicate with her, kind of like I would communicate with anybody else. With someone that was able to talk. So that was kind of a special moment for me."
Archer has already seen a change in his sister's life.
"There is definitely a shift whenever she is able to use Free Speech, and she's able to pull up these things that she wants to talk about, things that she enjoys, and she's able to communicate it like anybody else would, through the iPad," Archer said.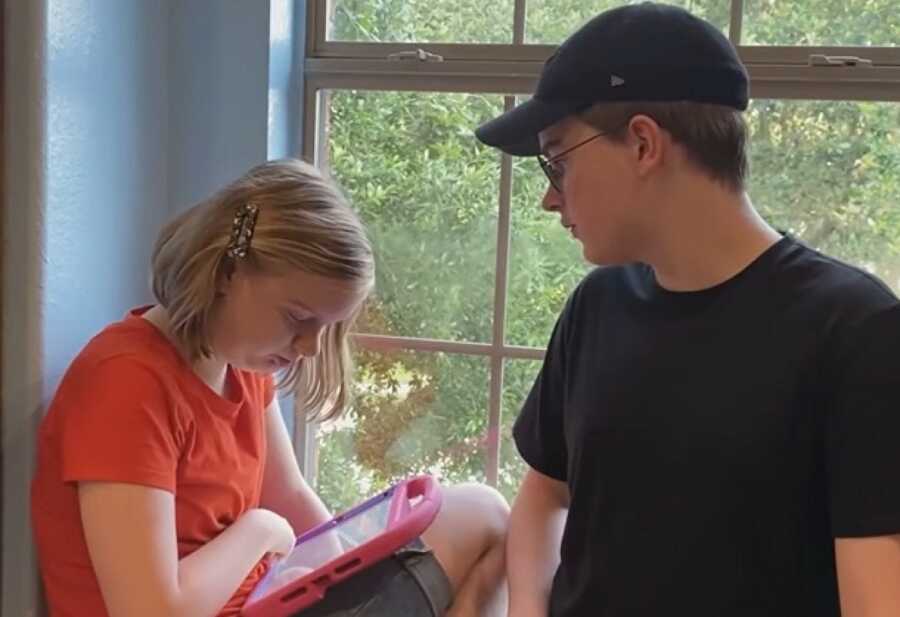 Della is Archer's ultimate test subject, so he often tweaks the code to improve it. By making the source code public, he encourages other programmers to make it their own and improve it. He's also committed to keeping the Freespeech app free, no matter what. He first debuted it on TikTok, and the response was so positive he wound up sharing it on GitHub, where experienced programmers helped beef it up.
"Our vision is to create a free alternative to the expensive AAC applications out there," their website states. "We want to create a static, universal keyboard for the non-verbal allowing for the most efficient user experience. Custom keys are also included, but the app comes pre-loaded with an expansive vocabulary."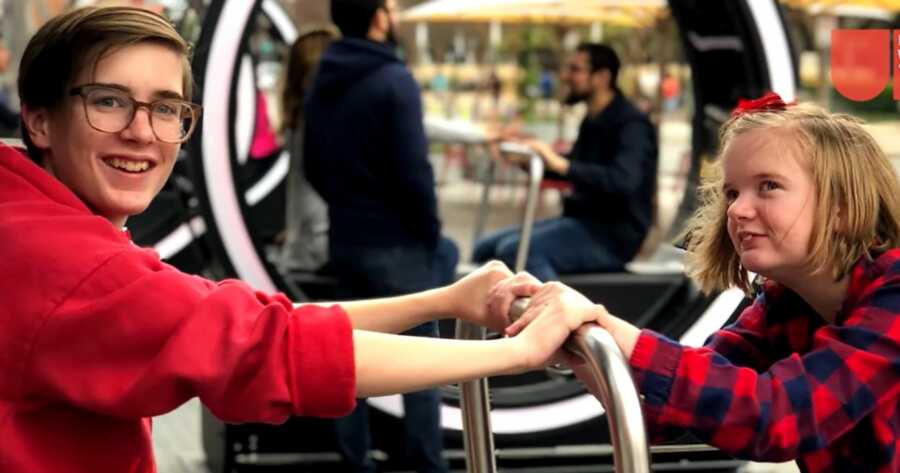 Archer says even if Freespeech only helps one person, his sister, all the time and effort he put in was worth it. Somehow, we have a feeling that Archer's app is going to help far more than just one person!
This story originally appeared on InspireMore. Submit your own story  to Love What Matters here, and be sure to subscribe to our free email newsletter for our best stories, and YouTube for our best videos.
Read more stories like this here:
Mom Creates Inclusive Dolls To Help Kids With Disabilities Feel Accepted
Special Needs Mom Shares Tips For Creating A More Inclusive Halloween For All
'There's a high chance your daughter has it.' I was scared. Will she be accepted by her peers if she needs a walker?': Mom helps daughter with cerebral palsy start inclusive YouTube channel
3-Month-Old Has The Best Reaction To Hearing Mom's Voice For The 1st Time
Help us show compassion is contagious. SHARE this beautiful story on Facebook with friends and family.