"The worst thing about sharing a bed is silently getting up in the morning. You see my wife has this crazy expectation that I can just vanish without a peep. And she is the most unmorningest ninja in the planet. She basically begins her day by plotting my murder.
It's just too hard. Like she sleeps like a resting meerkat. Mission Impossible has nothing on a man trying to get out of his bedroom without waking the family.
Like I try my best but I'm just not that graceful. I walk like an inflexible pink panther in my undies until she eventually just puts her head up and says 'just go'. Sometimes I fully get out of the bed without her stirring only to eventually trip on something or run into a doorway. Sometimes I don't wake up after my alarm goes off and she just threatens to kill me. Like actual AVO type stuff. She says 'if your alarm just woke me and you don't get up I'll murder you'. I need to speak with the authorities about it actually.
And then even once I'm up it just goes downhill quickly. Like do you think I've ever found a plastic bag in my house when I needed one? Nope… but you can bet your last dollar ima be tripping over that stuff in my bedroom at 4:30am.
After all that when I finally get downstairs to my bag and clothes, I always manage to lose something. Like every day! As if we have a divorce Cupid who just wants to watch me burn. Like I don't even know how but after ten years I still haven't managed to just walk out of the house without revisiting upstairs. You ain't never seen discontent like a woman at 4:30am asking 'what are you looking for'.
I always make light of it like it's normal. But it's always something I really should have been able to find. I reply 'My shoes'. I'm dead.
It's been almost ten years.
Sorry babe xox"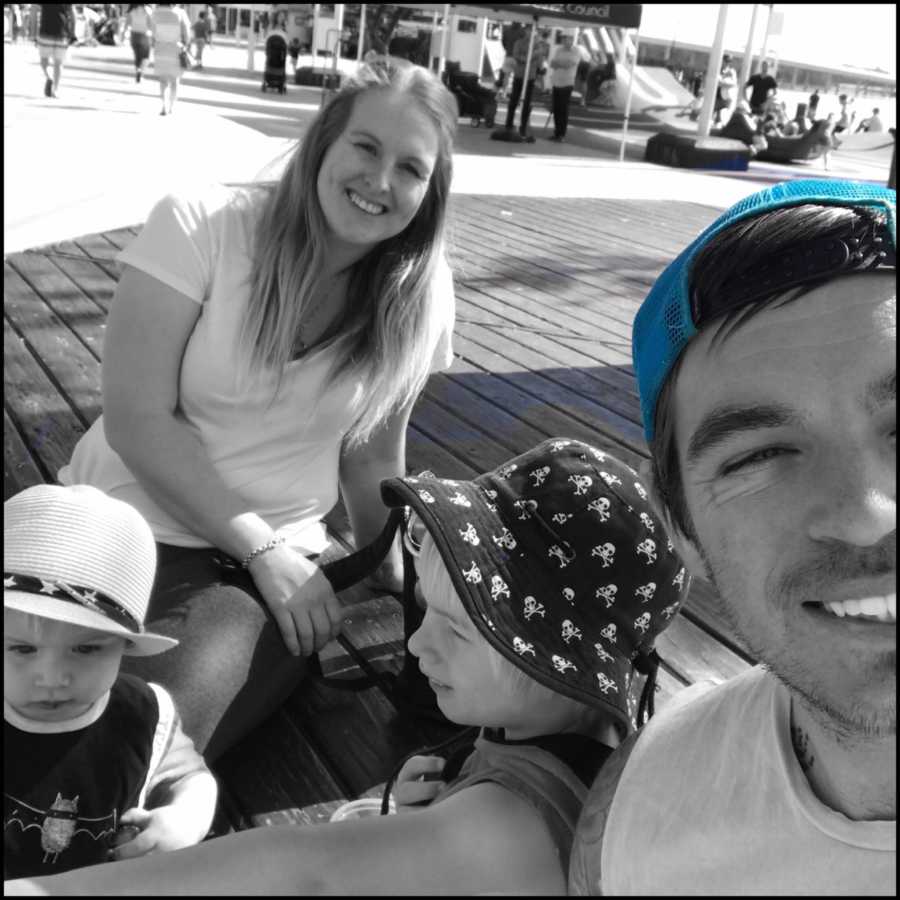 This story was written by Brad Kearns of DaDMum. The article originally appeared here. Submit your story here, and be sure to subscribe to our best love stories here.
Do you know someone who could benefit from this story? SHARE on Facebook or Twitter.