"Introducing… the sweetest, nicest, snuggliest dog in Atlanta, GA! Helena was recently returned to our Fulton County Animal Services location after her new owners said 'she was too nice' and just wanted to be around them all the time.
Helena came into our shelter as a super skinny stray in September 2017.  She was was originally adopted on 10/27/17 and was returned 3/05/18 for being too nice. it was obvious the gentleman was looking for a guard/protection dog. He also suggested she be adopted by a woman 'because they are more into that petting stuff.'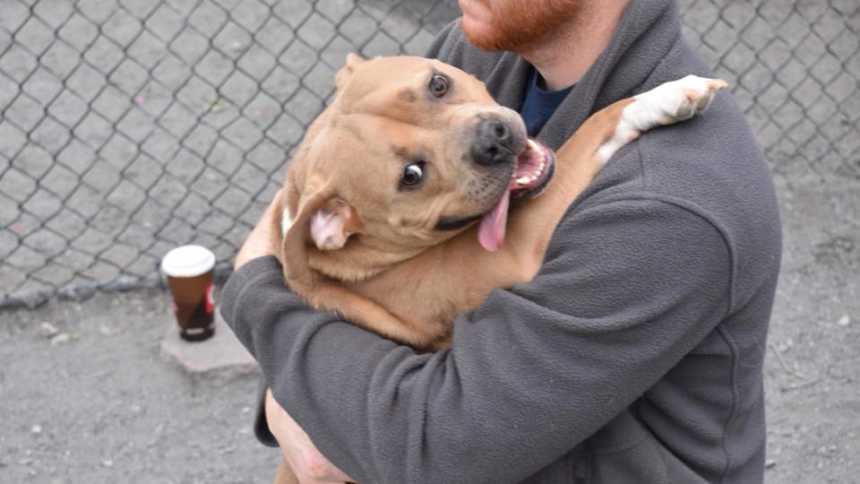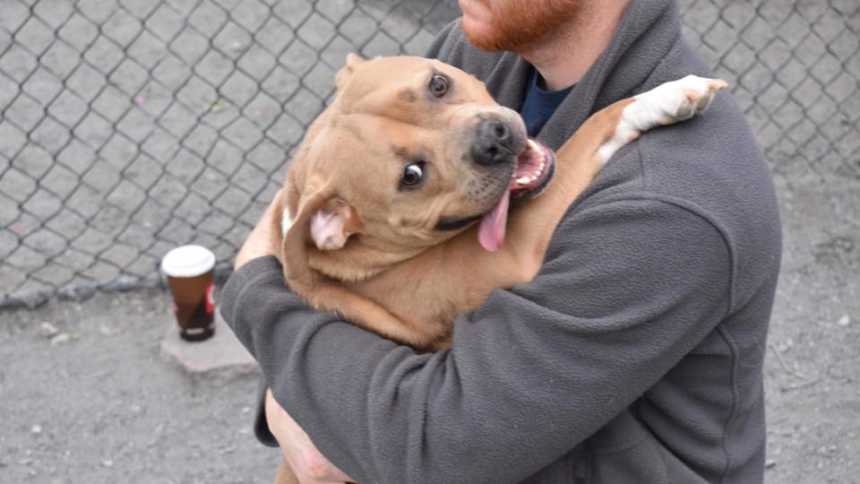 While she was being surrendered, she just sat on a staff members feet, wagging and thunking her tail on the floor.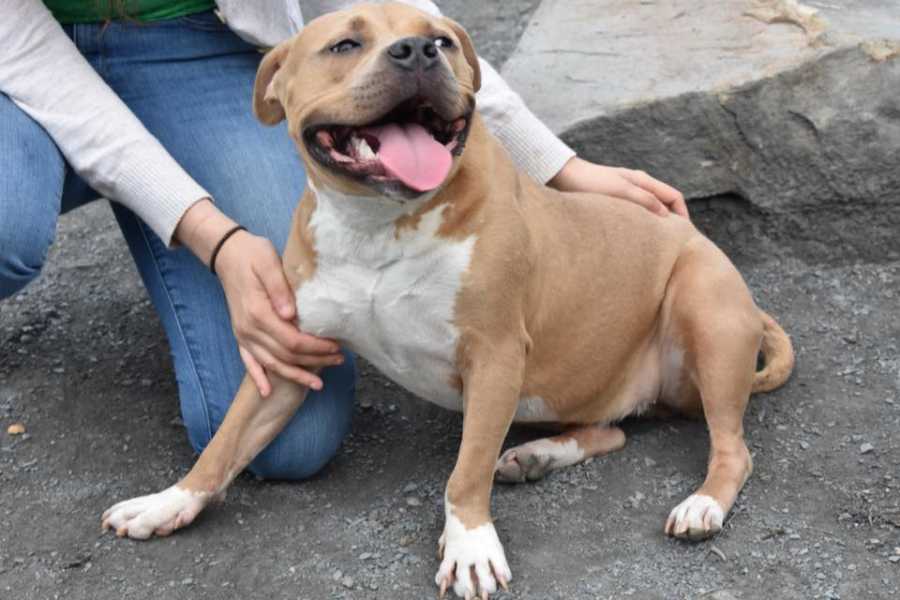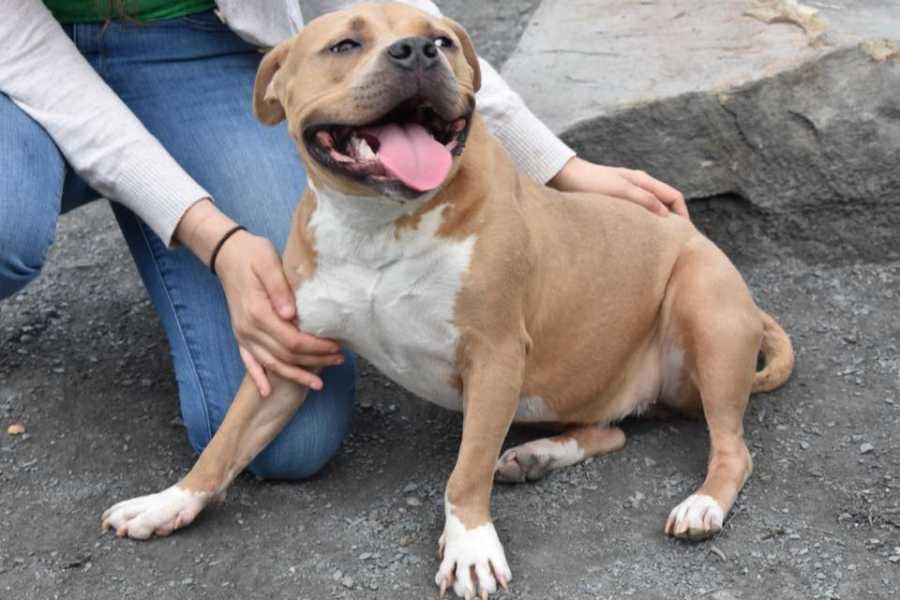 Helena is precious, snorty, and stout — our little meatball! She isn't one for playing with toys and would rather lay around and watch tv.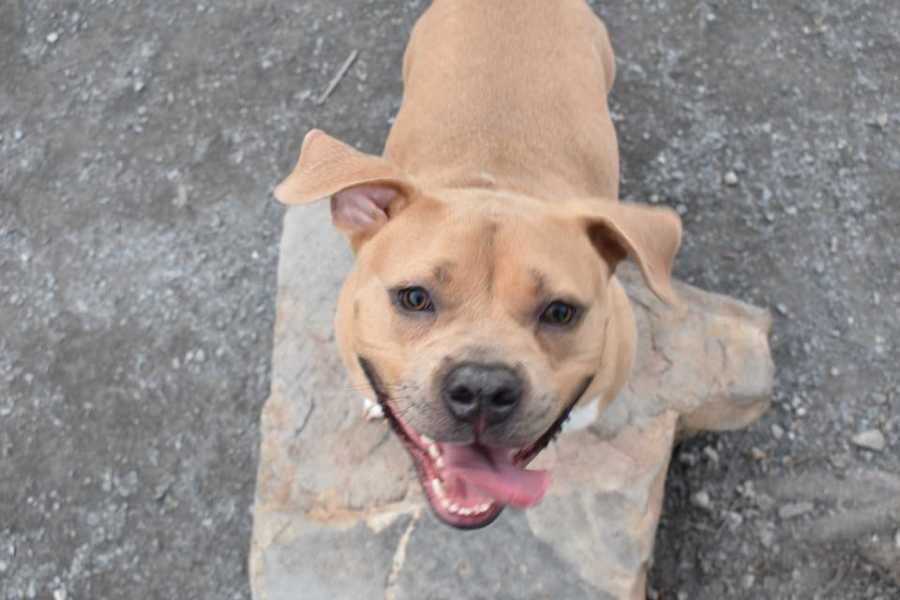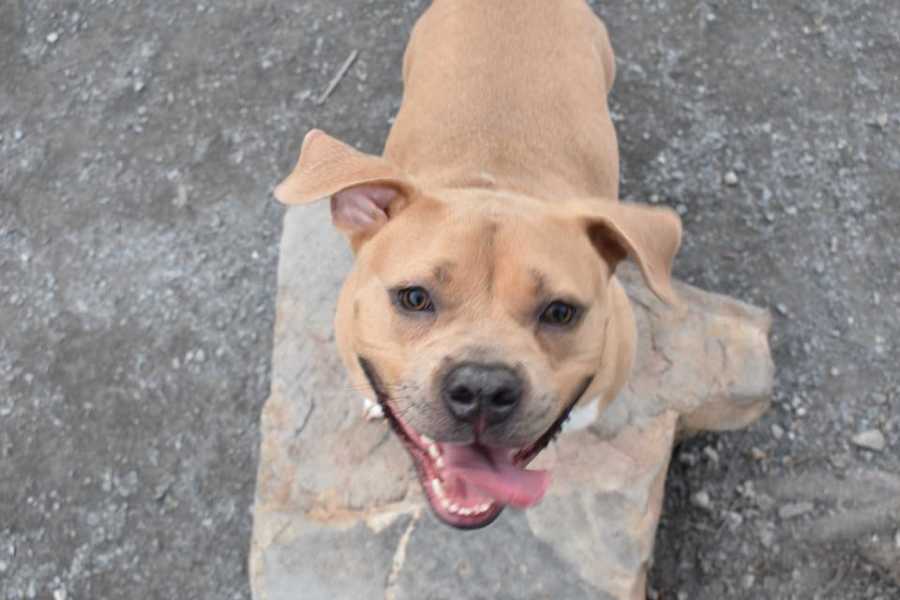 She would be great with kids and would be an awesome office dog. Ideally, we want her to go to a home where she can be smothered in love.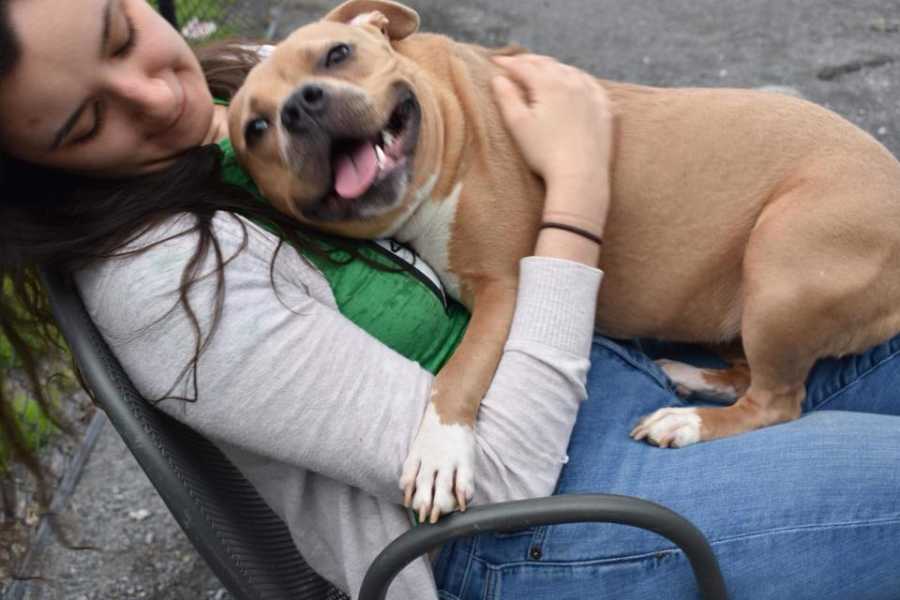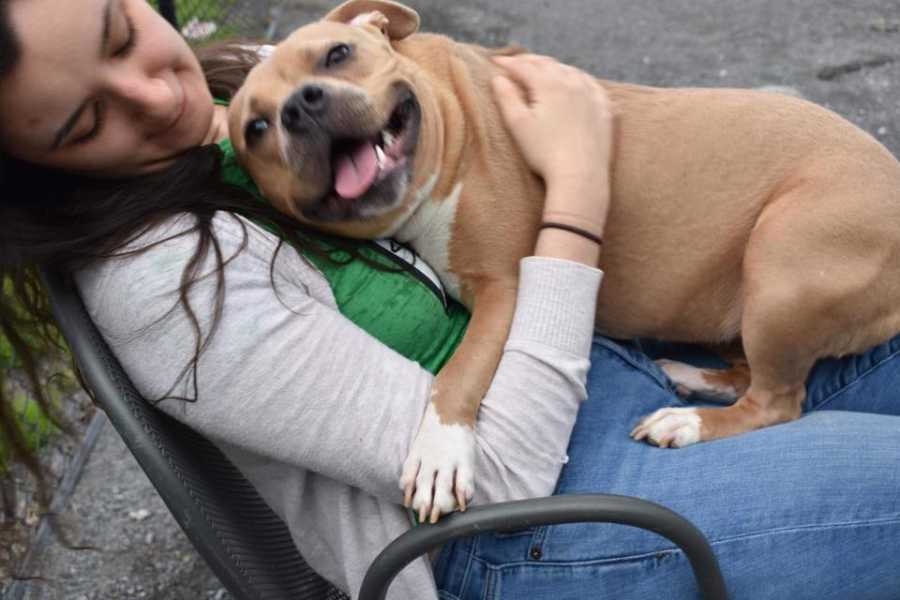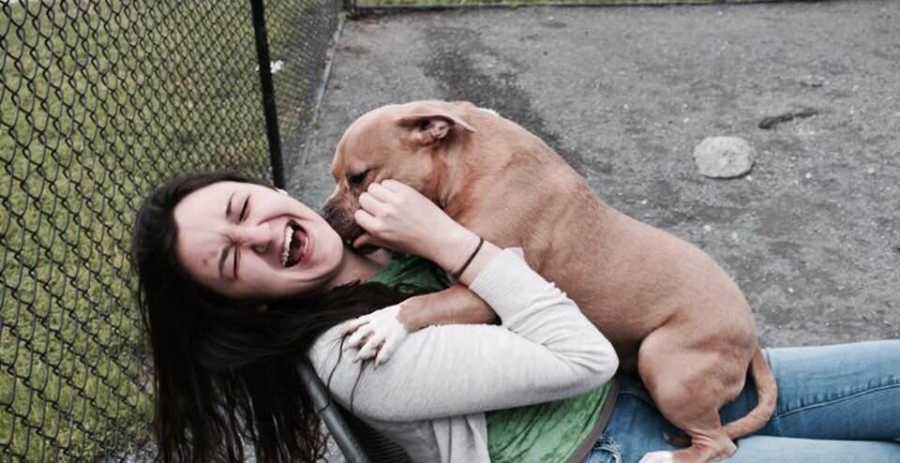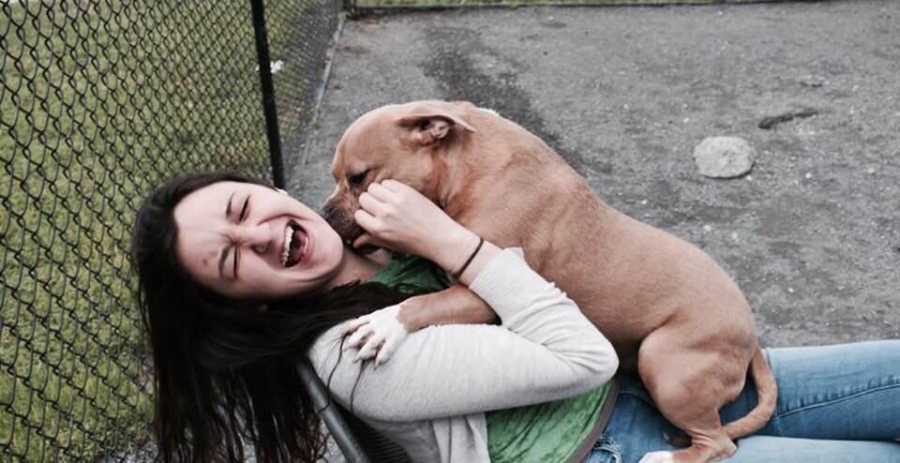 Helena is a good example of why we stopped breed labeling dogs at our shelter. Someone may adopt her because she has a blocky head and assume she'll be an aggressive guard dog, when nothing could be further from the truth.  She is a little lover who would like nothing more than cuddling with humans all day!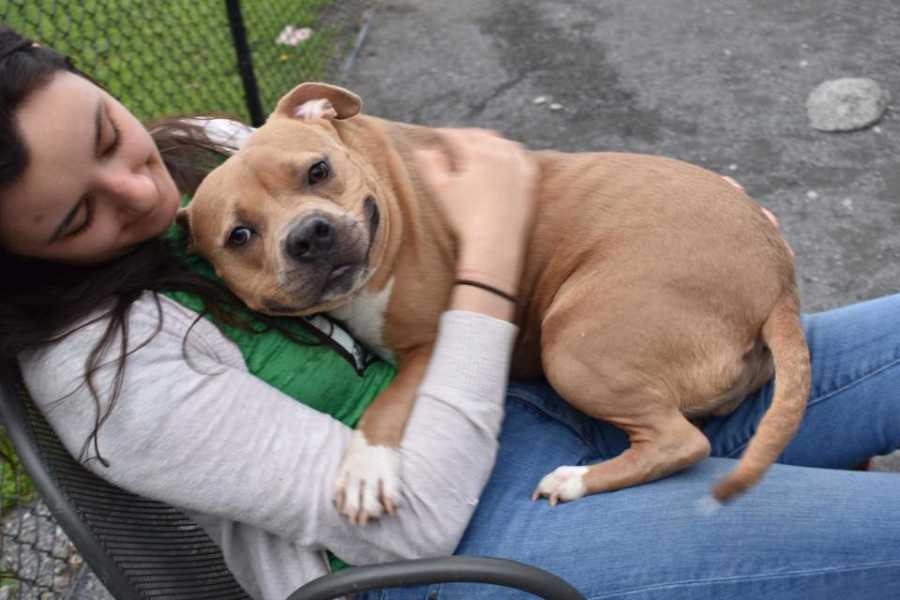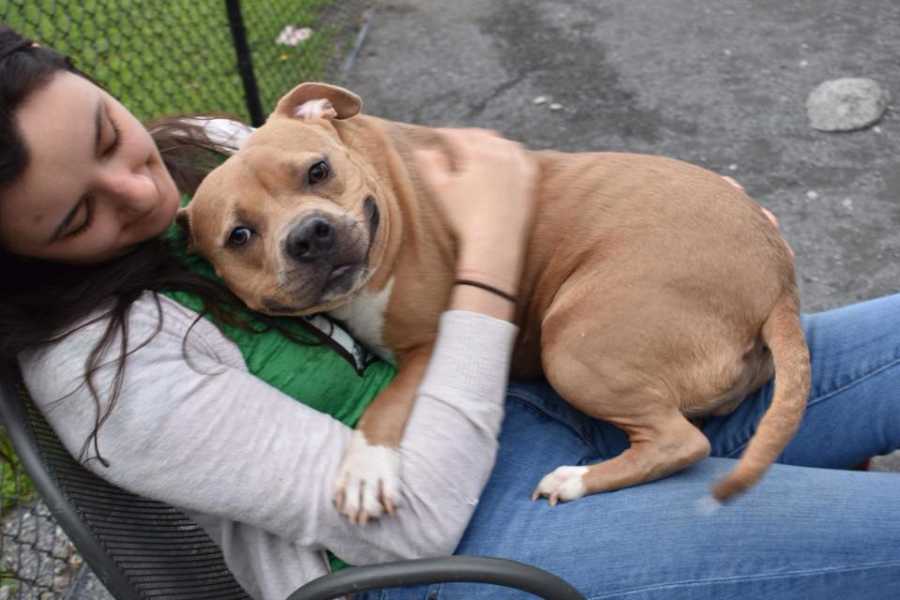 This Velcro dog sounds just about perfect to us! And we know there's a family out there waiting to spend their nights binge-watching Netflix and snuggling with this sweet velvet hippo. Could that be you?"
If you are interested in adopting Helena, please email adoptions@fultonanimalservices.com for more information.
This story was submitted to Love What Matters by LifeLine Animal Project, of Atlanta, GA.  Submit your story here, and be sure to subscribe to our best love stories here.
SaveSave
SaveSave
SaveSave