"I have loved these doors and hated these doors. I loved these doors when my wife and I walked through them for the first time to meet our son. I hated these doors when I walked through them for his 20 surgeries. I loved them when walking back out after the surgeries. I hated them for the 180-plus-mile trip for a single 10-minute checkup. I loved these doors when walking out after learning that surgery or admittance is not required.
The other day, walking through them again with my son (I have lost count how many times over the past eight years we've made this trip), I was struck with a different feeling: guilt. I'm not sure where it came from, but I realized I need to apologize.
To every child that has walked in through these doors but never walked back out again, I am sorry.
To every parent that has walked in through these doors with their child, but left through these doors empty handed, I am sorry.
For every child and parent that has walked out through these doors with a final diagnosis, knowing that walking back in through these doors would be futile, I am sorry.
To every doctor, nurse, PA, NP, surgical tech and other members of the medical staff that have had to walk through these doors after giving everything they had to saving the life of a child and have that child pass anyway, I am sorry.
To every custodian, caregiver and advocate that has had to ready a room for the next patient after the previous occupant passed on, I am sorry.
To every member of the security or social services teams that has had to escort grieving parents out through these doors, I am sorry.
I cannot begin to imagine what all these people go through, and I hope that I never will. Until I do, I will love these doors."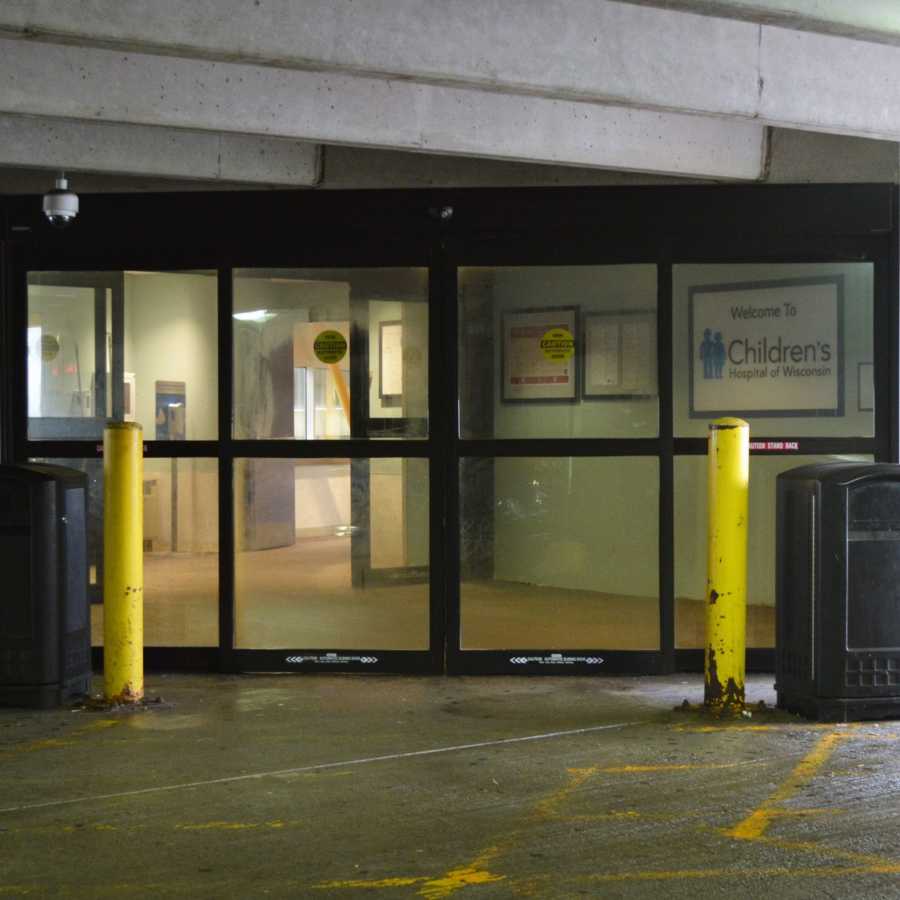 This story was submitted to Love What Matters by the Children's Hospital of Wisconsin. The story originally appeared here. Submit your story here, and subscribe to our best love stories here.
Help us show compassion is contagious. SHARE this beautiful story on Facebook with your friends and family.