"This is my son Harrison. He's 2 years old and full of energy, but for some reason, his legs stop working when he's told 'no.' It started about a year ago. I had told him 'no' and he silently dropped to the floor and laid flat. I had a hard time trying not to laugh because it was so bizarre. I took a picture and posted it on Facebook and captioned it, 'Today I was the mom of a toddler who got mad and forgot how to use his legs.'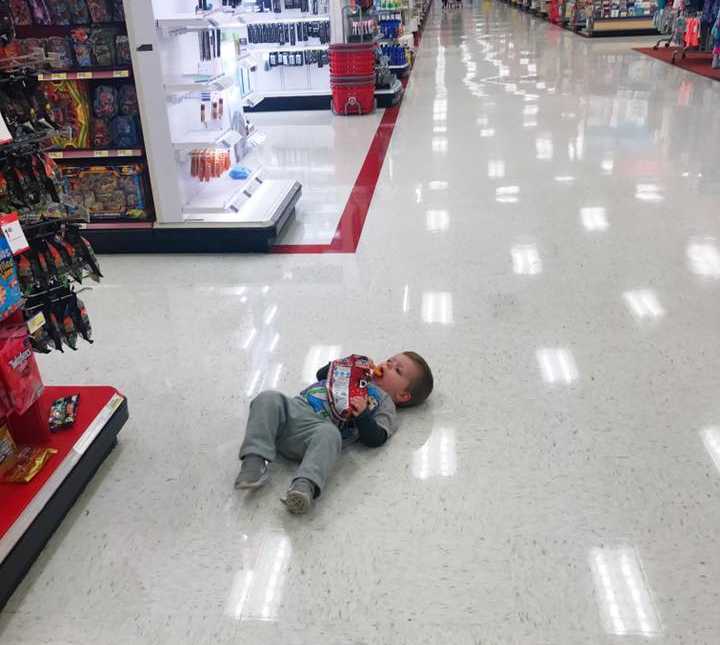 Two days later it happened again and I captioned it, 'I'm concerned. Harrison's legs broke again.'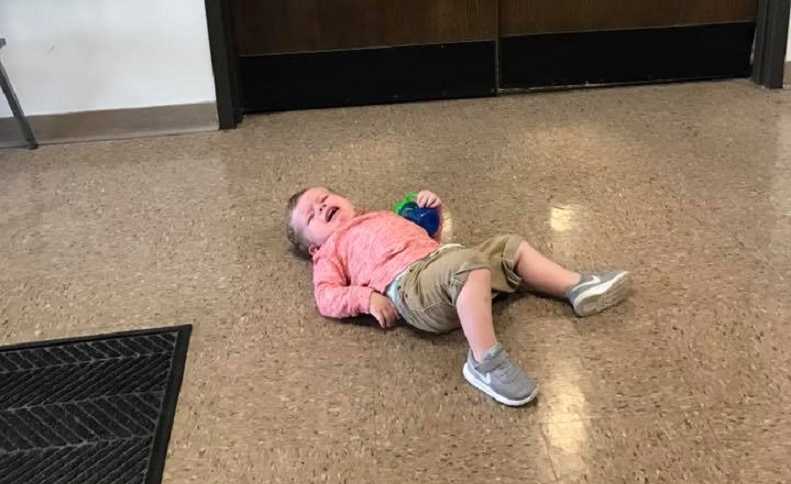 So many people found amusement in the first two pictures (myself included) that I continued to take more and finally made the album 'Harrison on the Floor.' His babysitter and aunt add to the collection when he pulls this stunt under their watch.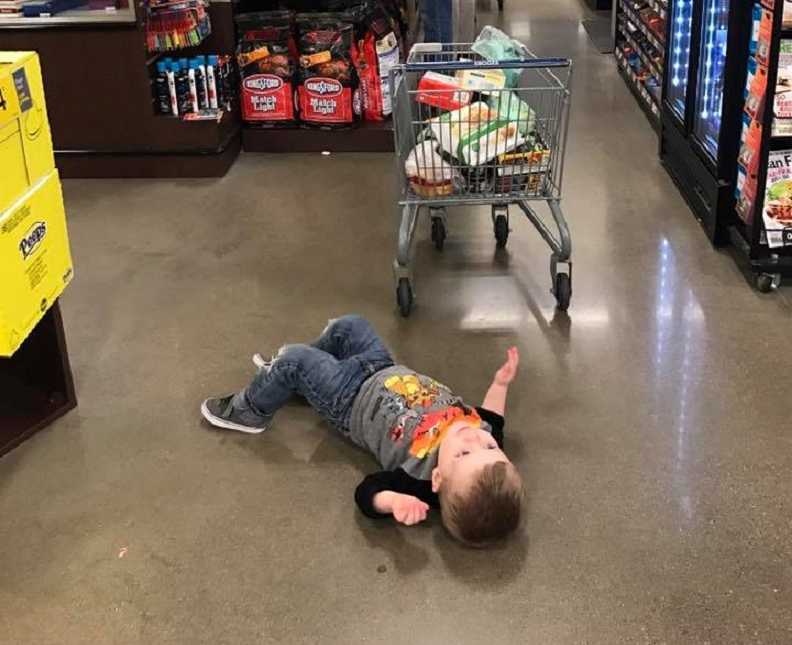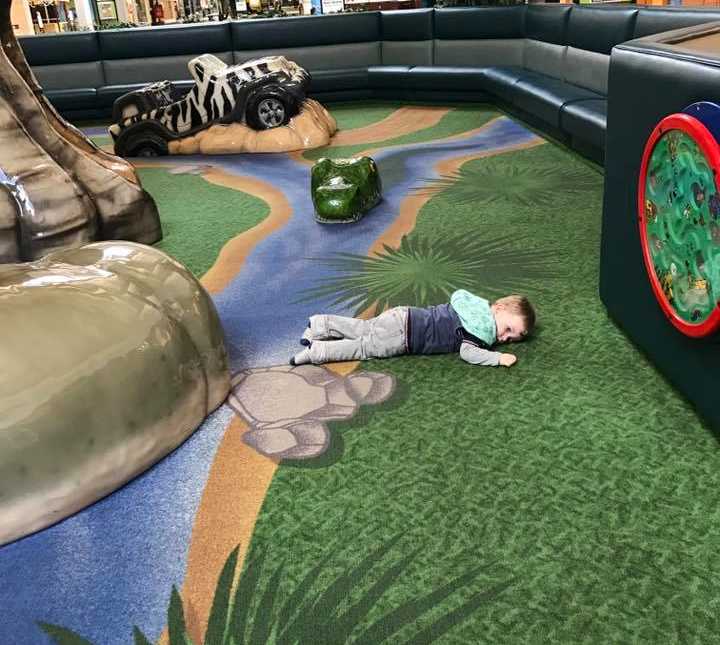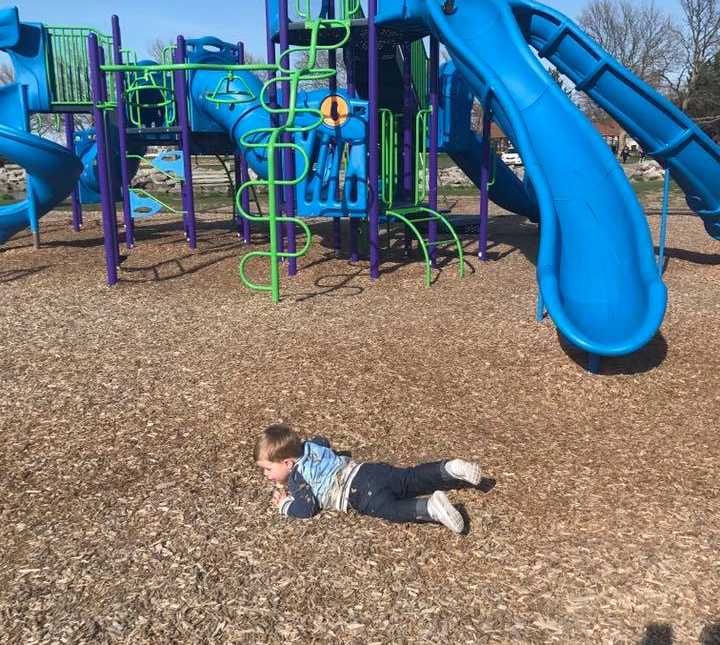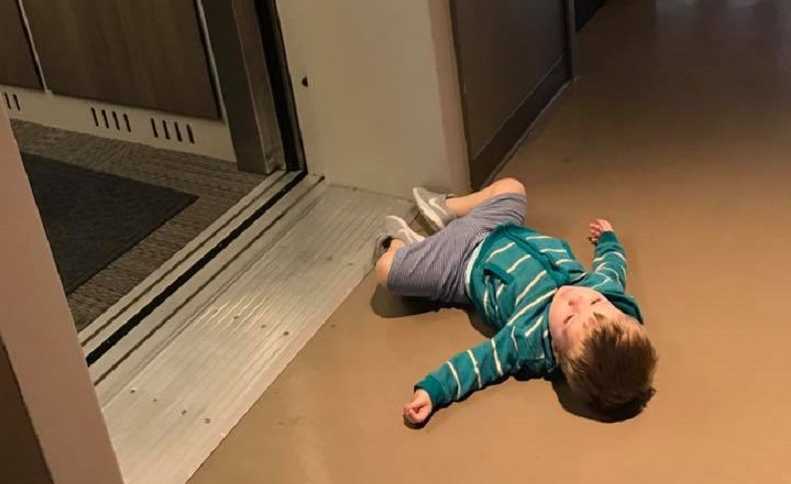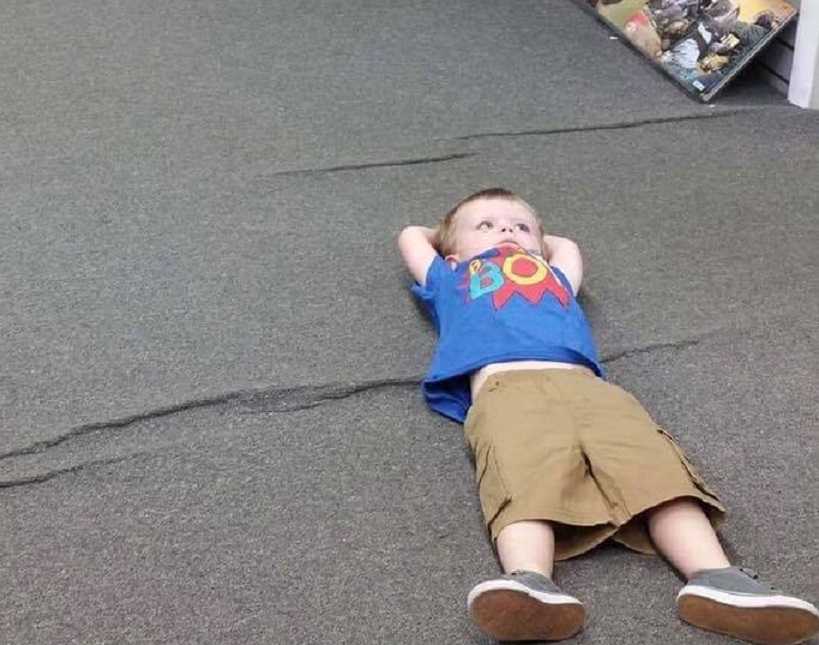 I'm excited that one day I'll get to use these pictures in his yearbook or at his high school graduation party to embarrass him. Maybe even when he's older he'll love it as much as I do and re-create these picture for me.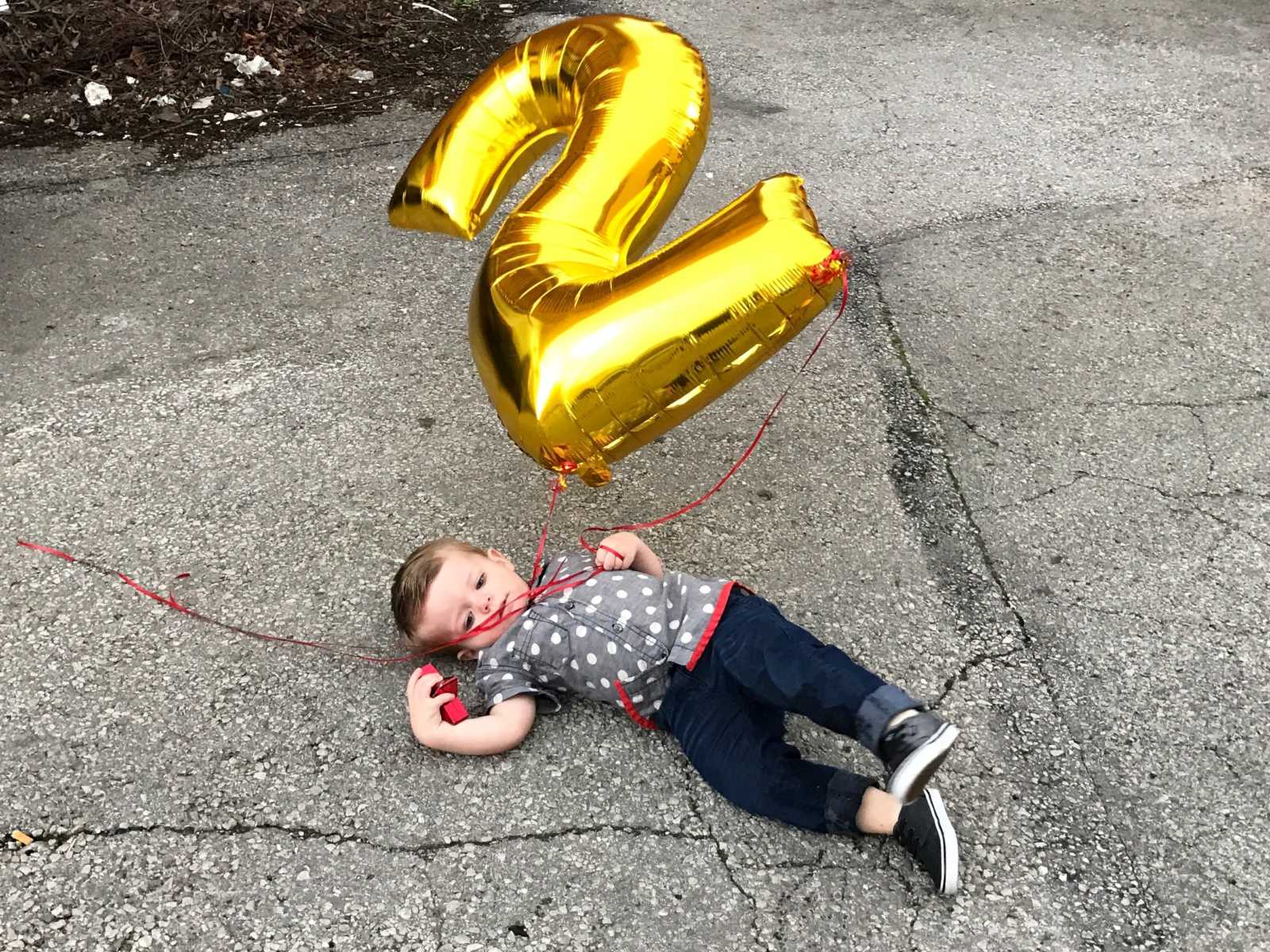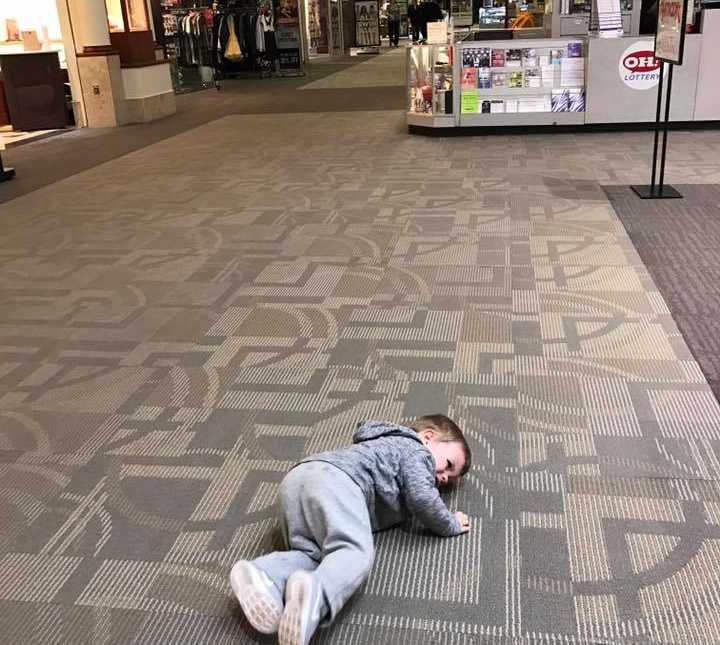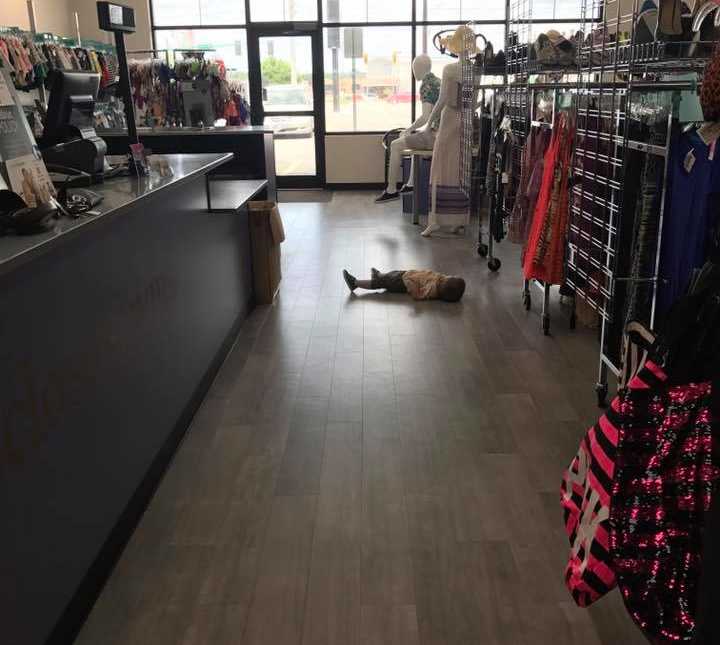 ***Disclaimer*** His pediatrician told me to ignore this and pretend like I don't see him. (Negative attention is still attention.) I do my best to hide that I'm taking a picture.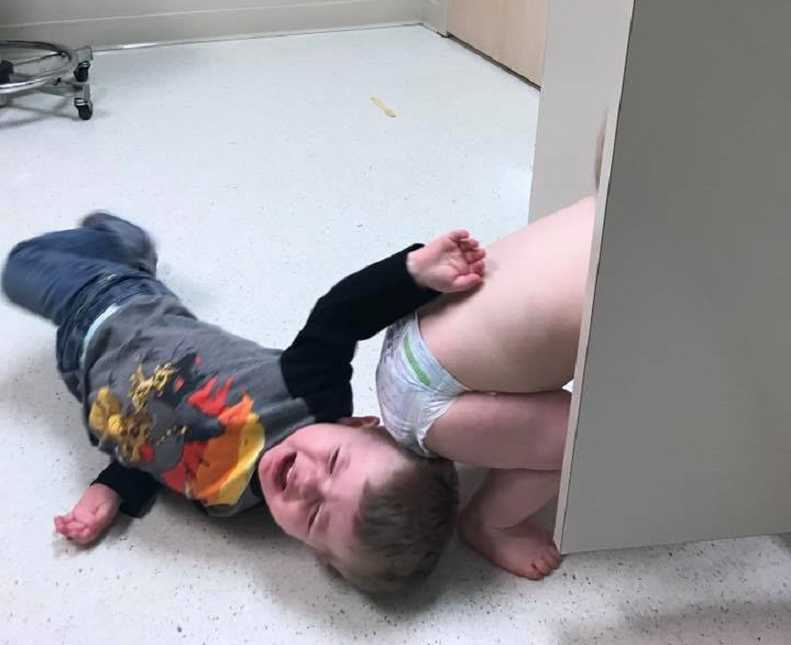 We all have different parenting techniques and this is mine."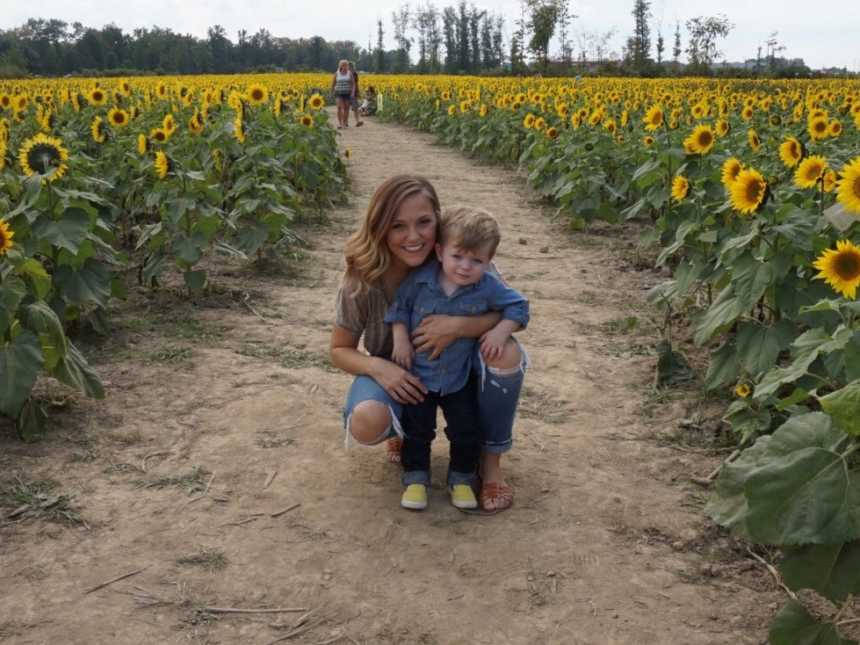 This story was submitted to Love What Matters by Veronica Minzer, 25, of Cleveland, Ohio.
SHARE this story on Facebook to spread joy and laughter with your friends and family.