"We are a blended family of 10. We have 8 children: his, ours, and everyone else's.
I met my husband John in 1983 when my younger brother brought him home from U.S. Navy boot camp to enjoy a home-cooked meal. Within a few weeks, without ever dating him, John asked me to marry him. I told him 'yes,' but he had to understand I was diagnosed at age 19 with cervical and uterine cancer and informed by my doctors I would never be able to give him children.
Right from the start we talked about adoption. At this point I was not yet in remission. I met John's daughter Amy, from his first marriage, when she was 4 years old. I was now a step-mom! Our first naval duty station was Virginia Beach, Virginia. I was now being followed by the military doctors for my cancer. Because of all the testing and medical procedures I had to undergo, I was put on birth control to regulate my menstruation. It was on such birth control that I became pregnant! 31 weeks later I gave birth to a 7-pound, 4-ounce, happy, healthy baby boy. I went back on birth control when my son was 14 months old and I was no longer breast-feeding him. A few months later, I learned I was pregnant again! I gave birth at 28 weeks to our beautiful, tiny, 5-pound, 5-ounce baby girl. My cancer was back at full force, so I was forced to undergo a full hysterectomy.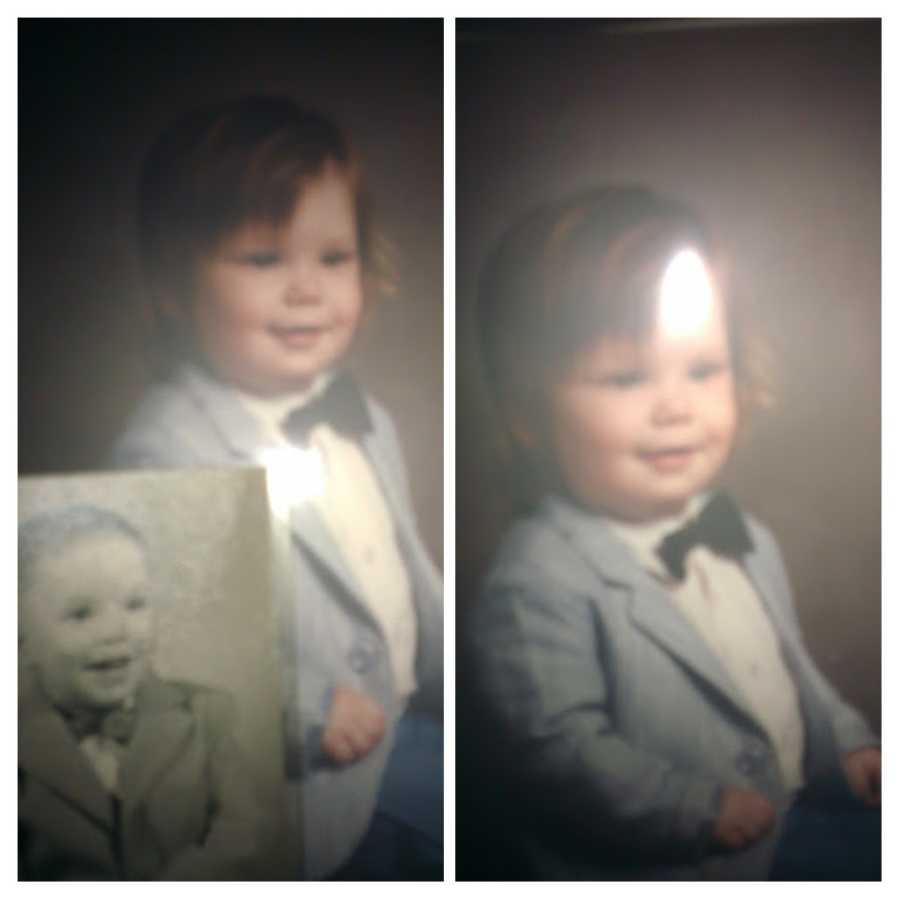 We now had 3 wonderful children and the adoption talk was basically put on the back burner. One day when our youngest daughter was 11 years old she made the comment, 'you guys always talk about adoption. Why don't you just do it!?' The very next day I called the San Diego County Adoption Office. That call got the ball rolling. We met our wonderful case worker, Teri Meeks, who helped us through the whole adoption process. After doing the necessary paperwork and required classes, we were invited to view the photo albums with pictures and stories of children waiting to be adopted. We picked 8 kids we were interested in and had to painfully narrow down that list to one. We could have had an African American son named Shabazz but we chose the set of Filipino-American twin boys. They were 2.5 years old at the time. We were now parents of 5! Not bad for the woman who couldn't have children!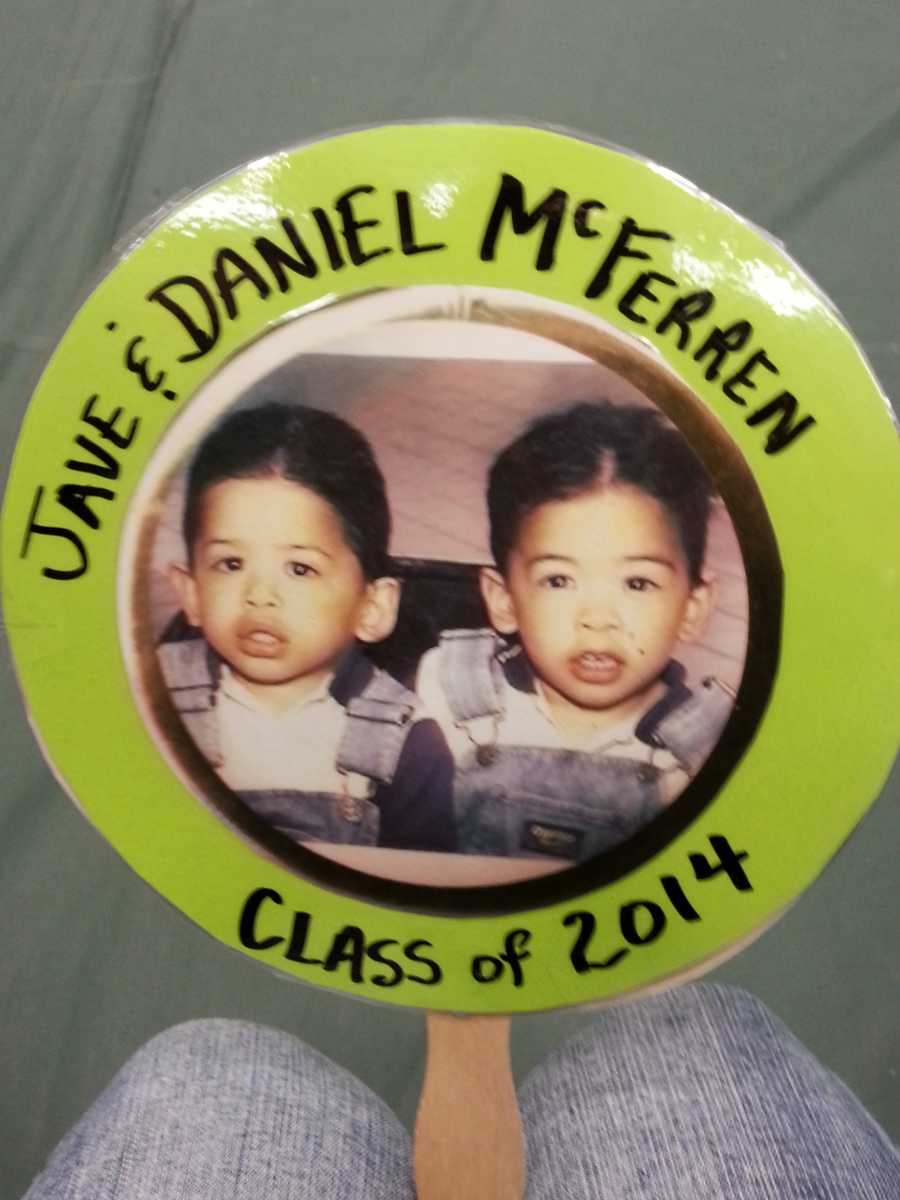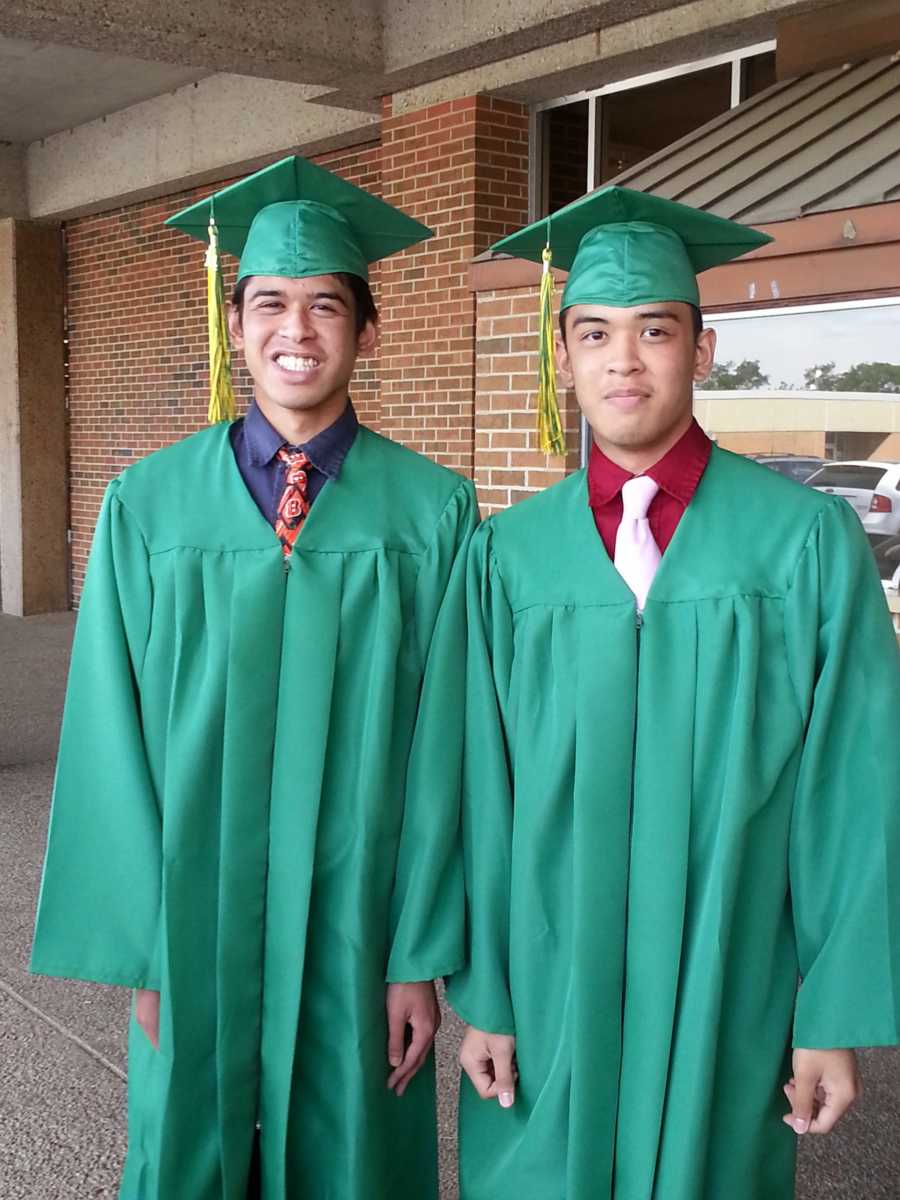 Approximately one and a half years later we received a call from our caseworker, Teri, asking if we were interested in adopting the twins' 5-year-old brother. My husband and I looked at each other and in unison said, 'No!' However, the more we talked about it, the more curious we got. We decided our twins should at least be able to meet their older brother. So we arranged a meeting with Teri, their older brother, and the other foster parents. We came away from that meeting with the decision that we couldn't split the siblings up, so we decided to adopt him also. We now had a handsome little Hispanic/Filipino son! Six children, NO MORE!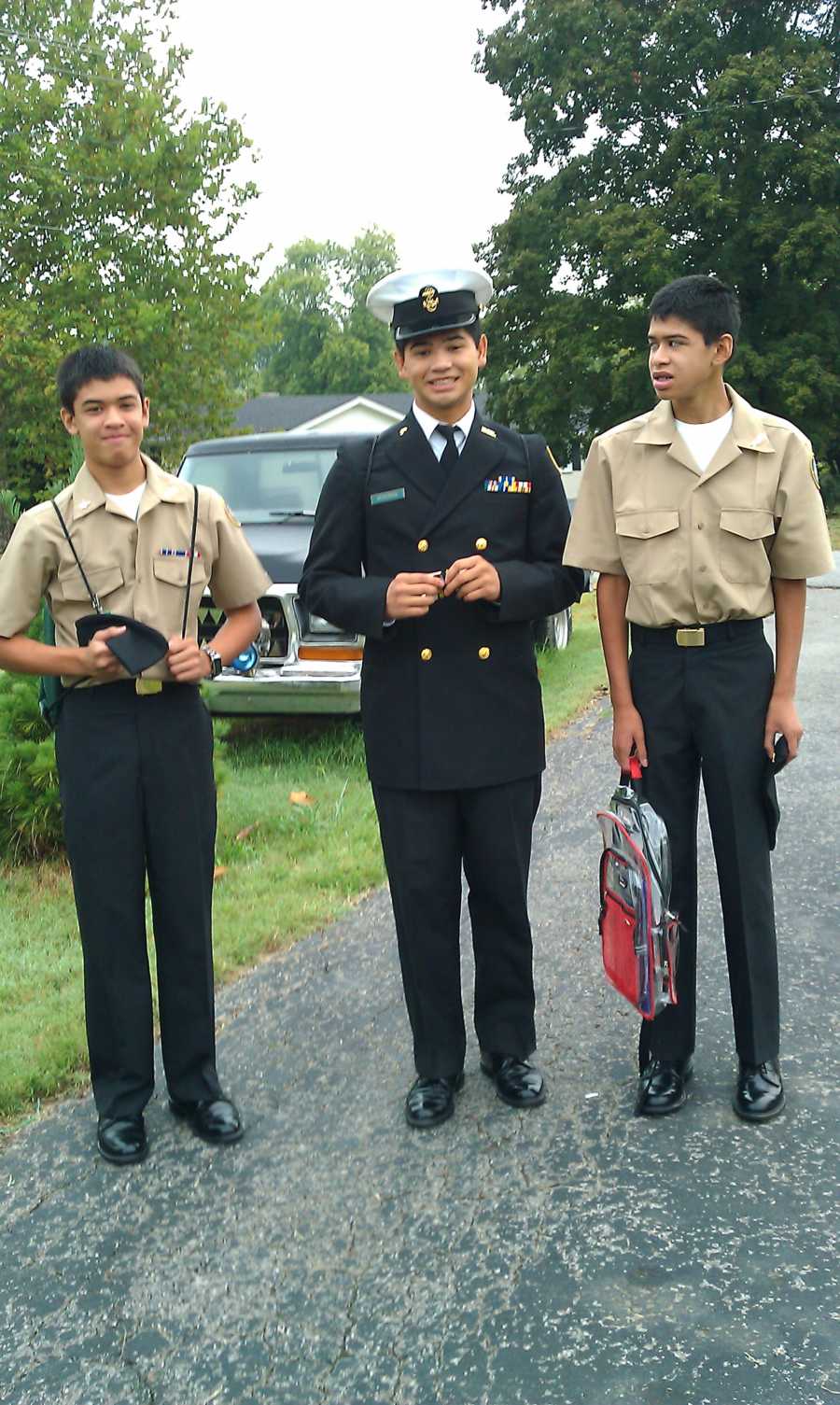 Little did we know that in 2005 we would get a phone call from my father-in-law (Grandpapa) that would change our family life forever! Grandpapa lamented that his great-granddaughter and great-grandson were in foster care and he had never met them. Of course my husband and I knew there was no way Grandpapa would leave for his heavenly home without knowing all of his great-grandchildren if we could help it. So we decided to travel several states away to meet this 5-year-old little girl and her 3-year-old little brother. One year later, we officially became family of ten!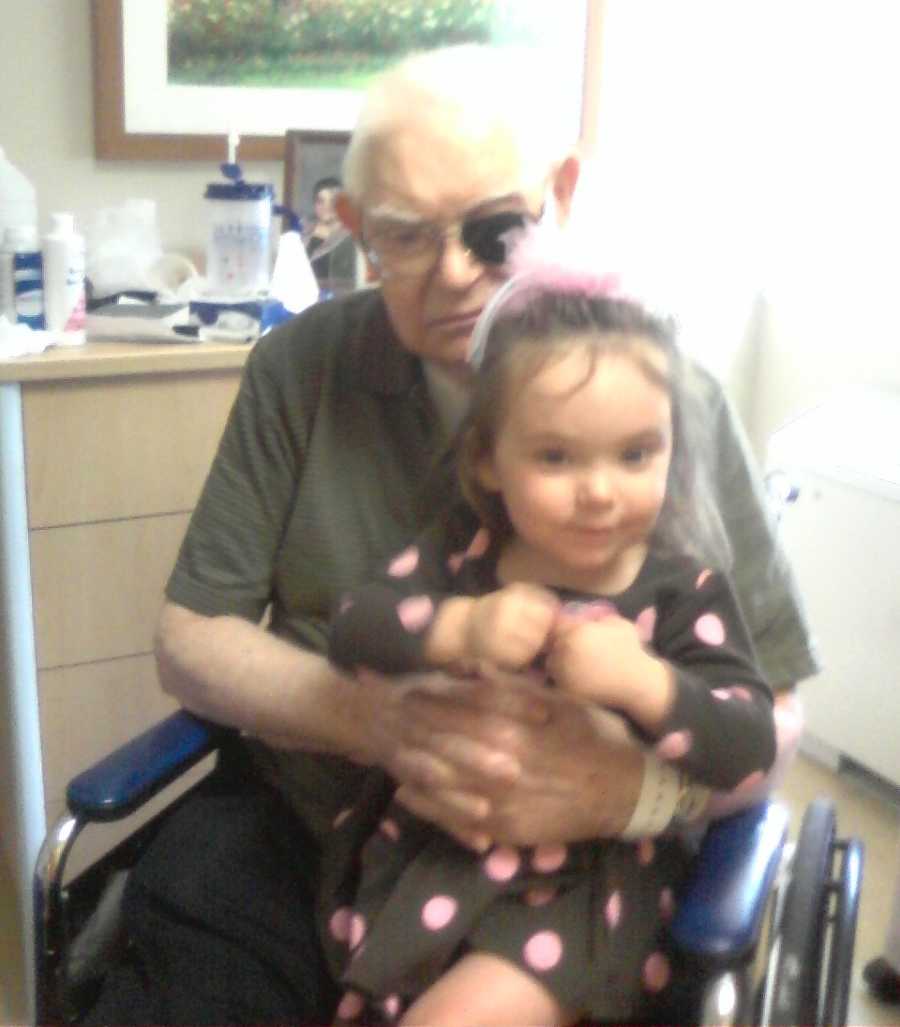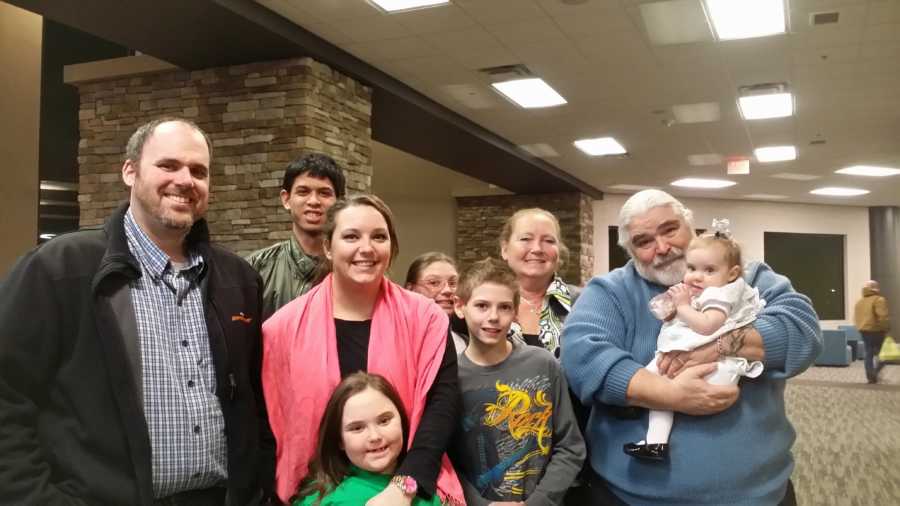 We have had to do a lot of 'un-teaching' through the years so our adopted children would learn that real love doesn't hurt, considering they all came from abusive foster homes. Just because all three brothers were diagnosed as 'intellectually disabled' upon finalizing their adoptions, and all five children were diagnosed ADHD, still, love is what matters! God has blessed us over and over through the years. He showed us that love IS what matters. Not age, race, skin color, or nationality. Just love! Oh, and by the way, come July, 2018, our 10th grandchild will be born!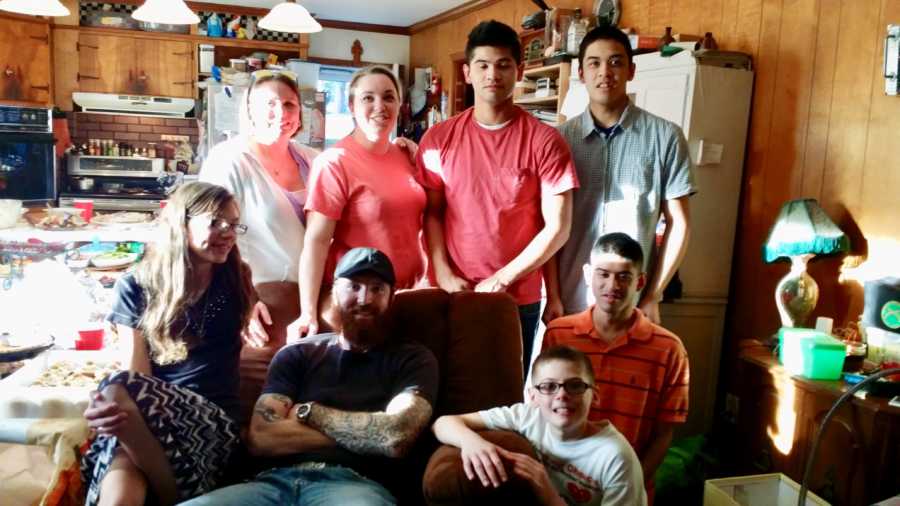 This story was submitted to Love What Matters by Judy McFerren, 55, of Gallatin, Tennessee. Submit your own story here, and subscribe to our best stories in our free newsletter here.
Help us show compassion is contagious. SHARE this beautiful story on Facebook with your friends and family.