"I always wanted to be a mom, but even as a child, I would tell my parents 'do not expect any biological grandchildren from me,' at an age probably too young to be making such a confident announcement. I cannot explain why I was so set on adoption, but I was. It was not until my first marriage I learned about my infertility, and the fact adoption would likely be a part of my story whether I wanted biological children or not. Three years of trying and not one positive pregnancy test. It was draining, emotionally and physically. That marriage ended in divorce, and I'd be lying if I said the strain of infertility did not play a part in that – though it certainly was not the only contributing factor to our failed marriage.
I started dating again and just when I felt pretty content being by myself, I met my now-husband. We quickly fell in love, but early in our relationship, I made sure he knew it was unlikely we could have biological children without medical intervention. As it turned out, it was not a problem for him. We ended up getting married just thirteen months after meeting. Because I was always upfront about my infertility, we knew we would likely be pursuing adoption. We both had family connections to adoption – for me, my dad who was adopted, and for him, it was his two youngest sisters.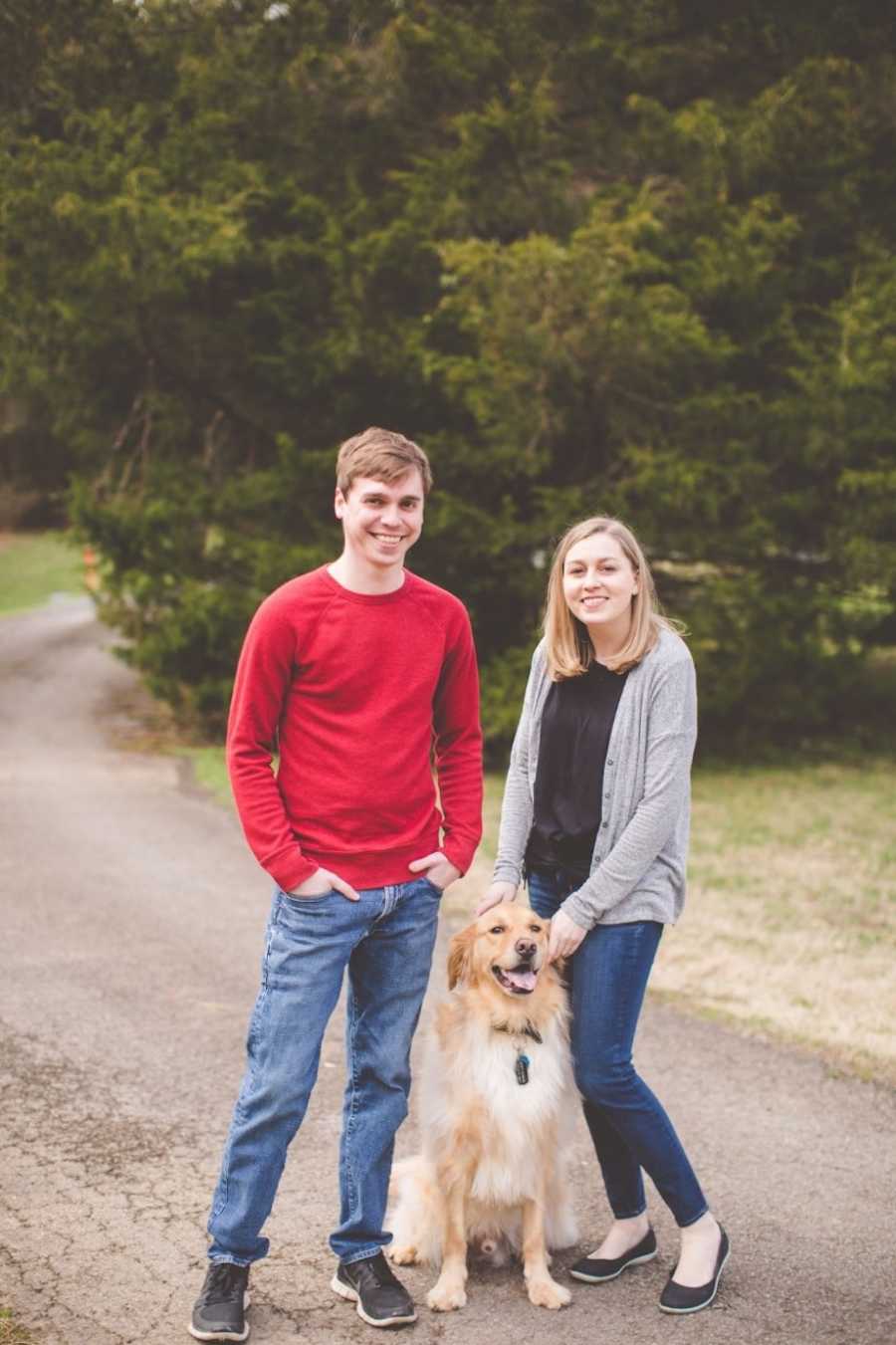 We planned a small wedding to save money for the adoption we expected would be coming sooner or later. 9 months after we got married, we were accepted as clients by the adoption consultants we would end up using. We were overjoyed and quickly began diving into the home study process and intentionally educating ourselves about adoption. By the time we started receiving cases in May 2019, we felt like we were pretty prepared for what was to come. We accepted the very real possibility we could experience disruptions before receiving a placement. We were comfortable with adopting transracially and had educated ourselves in the realm of transracial adoption. We knew we would be awaiting a match for an unknown period of time. The waiting is something you know will happen, but you never know how long it will last. It was not long, however, before we encountered parts of the journey for which we were not as prepared.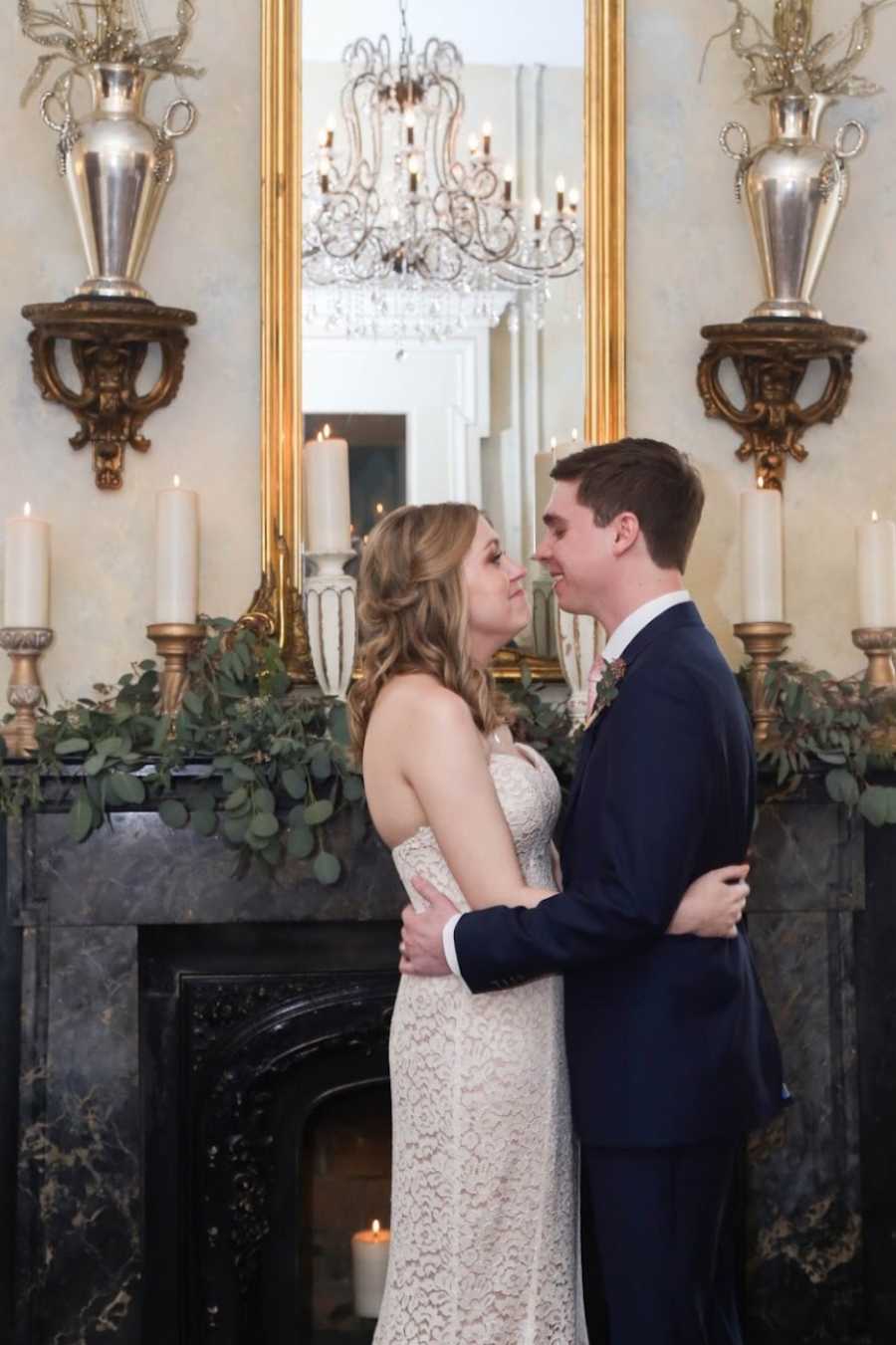 It was August 8, 2019, when we got the call we had been chosen by an expectant couple in Arizona. When I called my husband to share the news, I was overwhelmed by joyful tears I could barely get out the words, 'We are matched!' Later that night, we had a phone call with the expectant parents and their social worker. It all felt so surreal. Then came the part of the wait we had not prepared for: the wait for the baby to be born. That wait ended up being four months – longer than we had waited to be matched. Those months were filled with excitement and anticipation, as well as some very difficult emotions. Those emotions were the start of an experience I never anticipated from adoption, but I know I am not the first to have this experience and I believe it is important that adoptive parents talk about it.
Grief is an emotion we think of happening in the adoption process when there is a disruption, a contested adoption, or some other event that feels like a loss or a potential loss. It is an emotion that engulfs you in those circumstances, but it can be experienced outside of those situations. I first felt grief when I was told our daughter's birth mother was starting to process the emotions of choosing adoption. Do not ever let someone tell you expectant mothers simply 'give up' their children. For most, if not all, expectant mothers, the decision to place their child for adoption is not easy and it is something they begin to grieve from the time they choose to make an adoption plan. Knowing our daughter's mother was already processing her decision weighed heavily on me. I cried the day the social worker shared that with me, and not necessarily because it reminded me of the ever-real chance the match could be disrupted. I cried for hours because my heart ached for her. I hurt knowing she felt she needed to make this decision. No woman becomes pregnant just to place their child for adoption. In a perfect world, adoption would not even exist. That truth was what made her grief so heavy for me.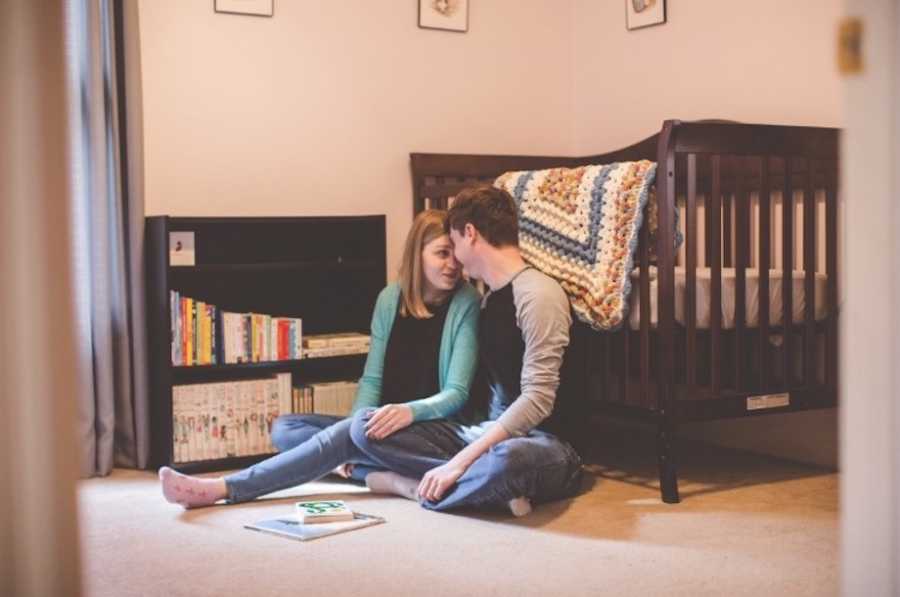 Soon the time came for us to travel ahead of baby's due date, and the feelings of grief moved to the back of my mind for a while. We arrived a few days ahead of the due date, as we had promised the expectant parents we would arrive early to meet them in person and continue getting to know them before the baby arrived. Those days, which turned into weeks, we spent away from home, getting to know these people who would become a part of our family just as their daughter would, were precious to me. I will always be grateful we had that opportunity. We would talk about the future and laugh saying, 'We are going to be one big, complicated family now.' While adoption does not look like this for everyone, I am grateful this is what it looks like for us. I came to care for them, and our daughter's mother especially, so deeply.
When the baby finally arrived, it was a whirl of emotions for everyone. We spent time together and time apart. Our daughter spent some days in the NICU, but we were all able to visit her and spend time with her. Before we knew it, relinquishment had occurred and we were officially her guardians. This time, between relinquishment and traveling home, was a strange mix of emotions. Our daughter had some health concerns unrelated to her NICU stay that had her birth mother worried and us eager to get home where she could begin seeing the specialist she would see as long as necessary. We were relatively comfortable in our AirBNB soaking up those first days and weeks as a family of three.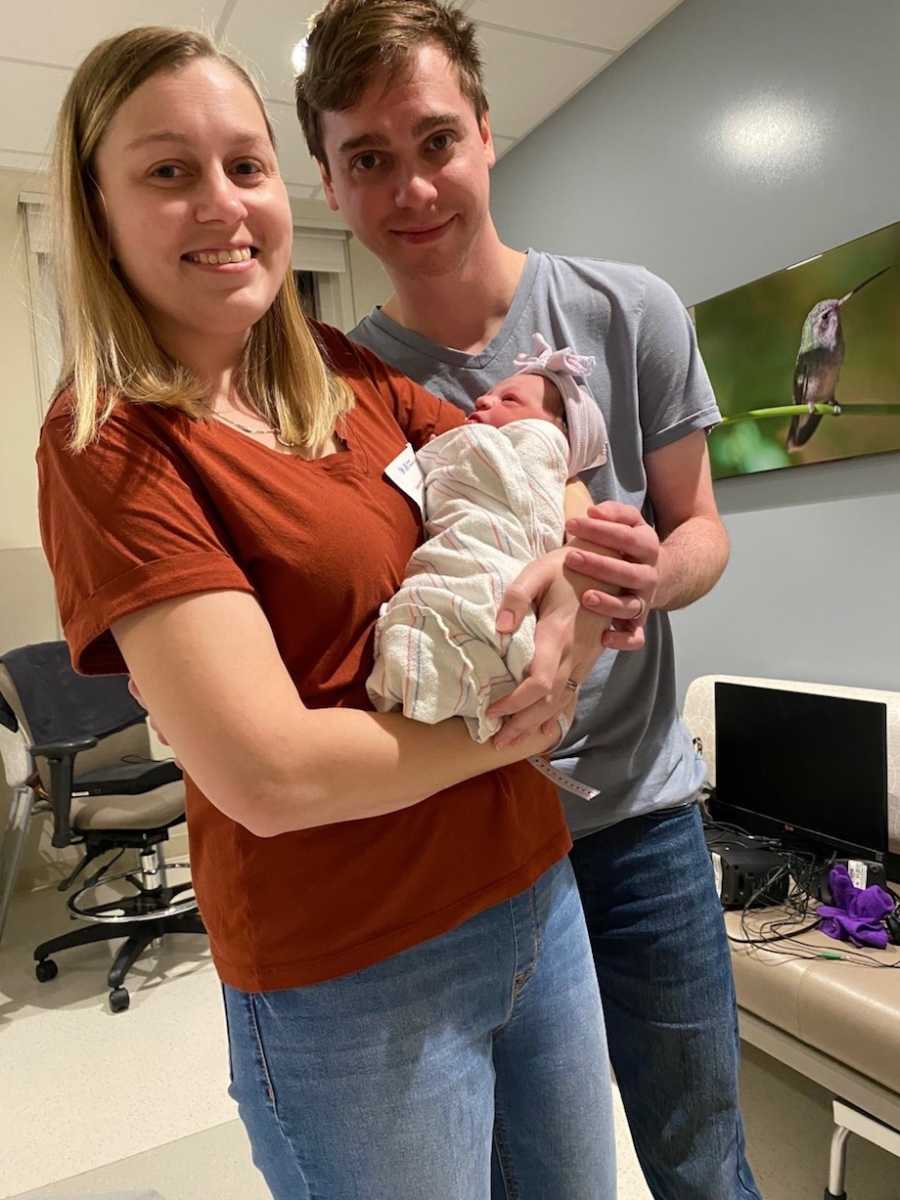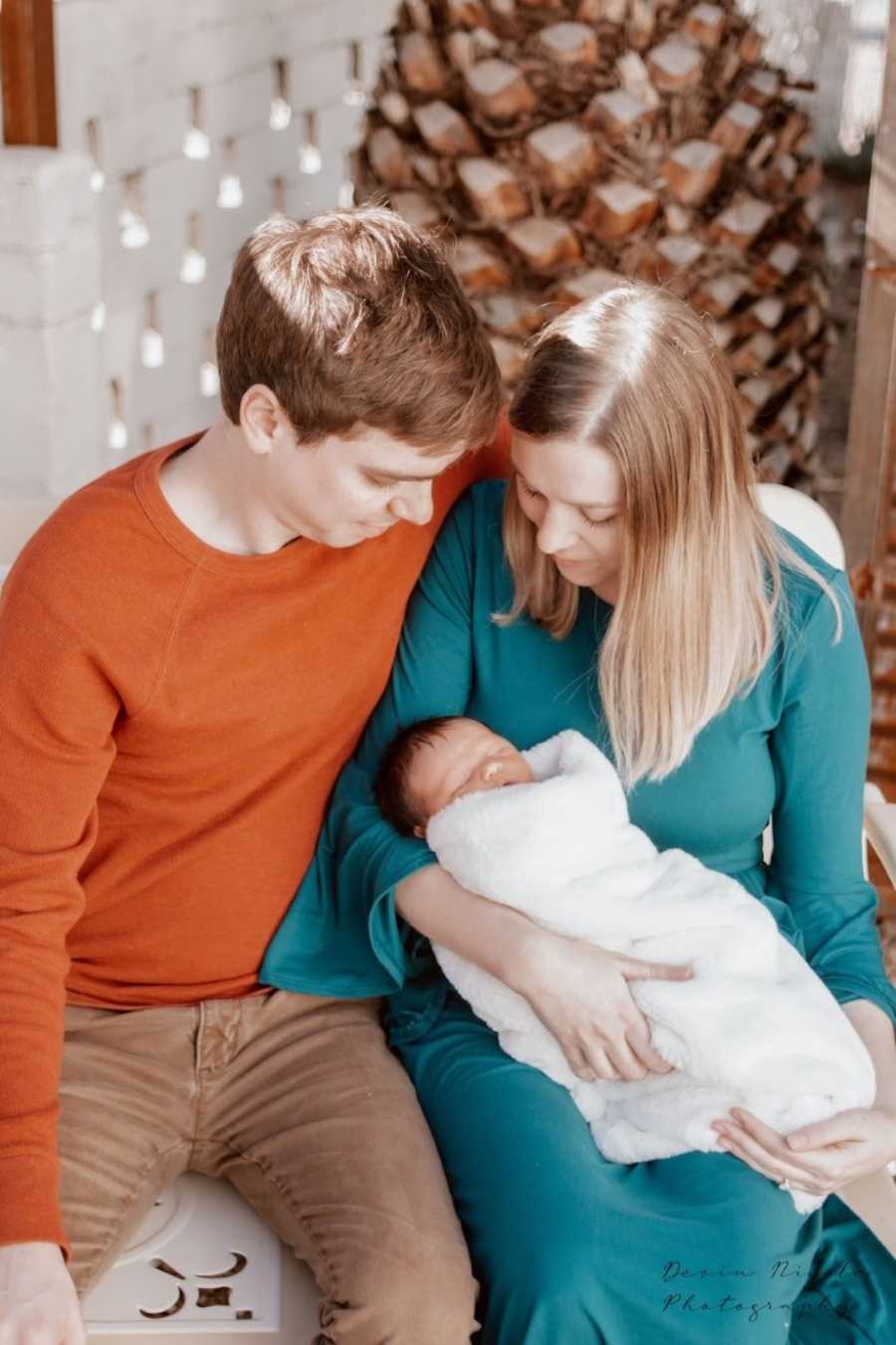 When we were finally cleared to travel home, it was just three days before Christmas. We hopped in the car as fast as we could and drove across the country to get home on Christmas Eve. After being away from home for thirty days, we wanted to be back in a familiar place. We made it home for Christmas. We sent photos of our daughter in her first Christmas outfit to her birth mother, opened the Christmas gift her birth mother had sent home with us for her, and enjoyed simply being home for the first time in so long. It was soon after Christmas I started to feel an overwhelming sadness.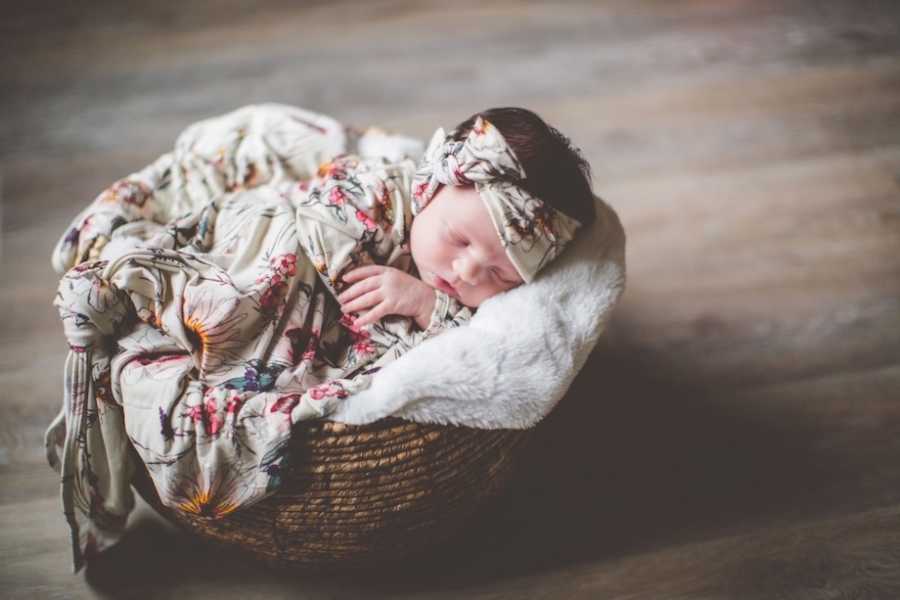 I found myself thinking about our daughter's birth mother constantly. We were in close communication, texting daily, but I still thought about her all day long. I wondered how she was healing, how she was feeling, and if she felt supported. I felt sad her daughter was in our home, and not in her arms. I felt grief for her. There were times I would begin to cry thinking about how it was not fair our daughter would grow up with us instead of her birth family. This grief stayed with me for weeks. It was pervasive and ultimately, it made our adoption not feel real for weeks. It was not as though I thought someone was going to come and take her away from us, but more as though one day, we might wake up and she just would not be ours anymore.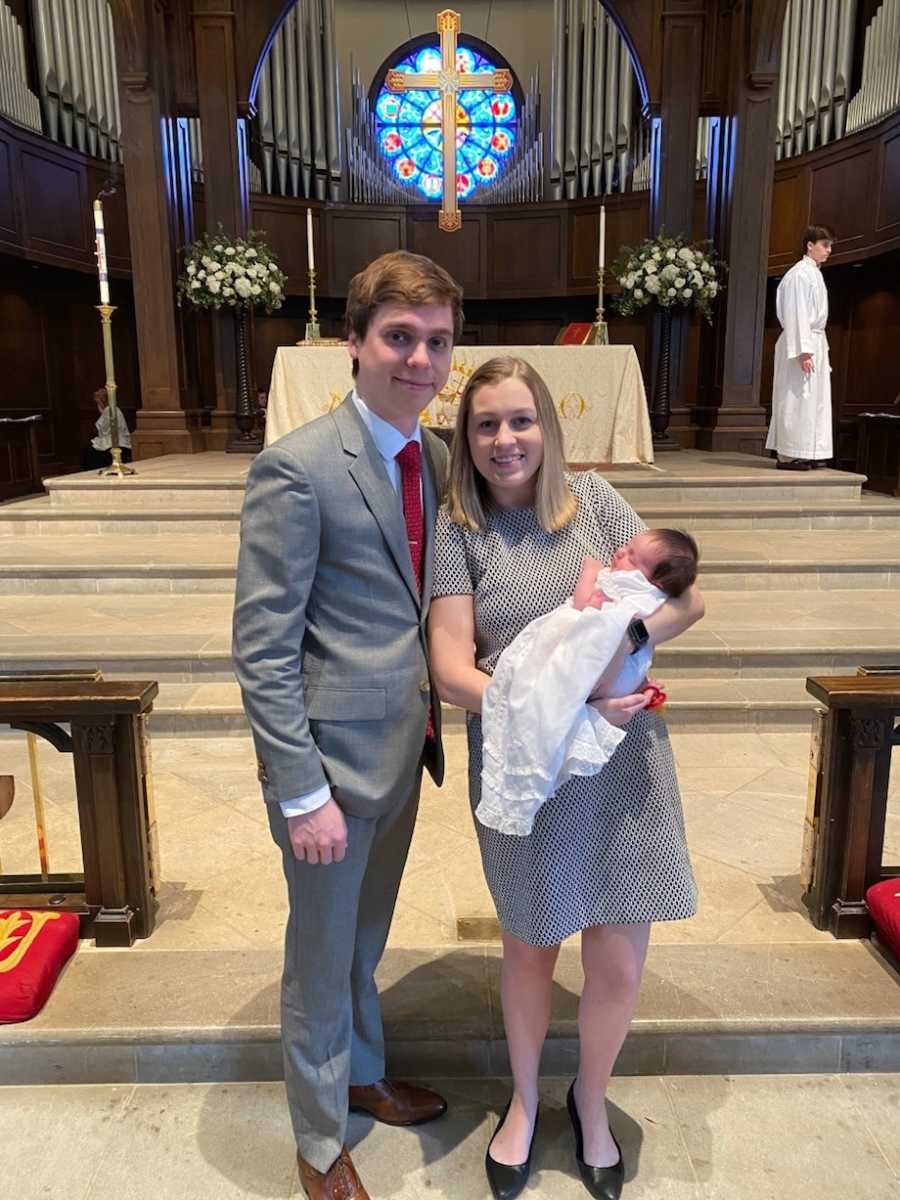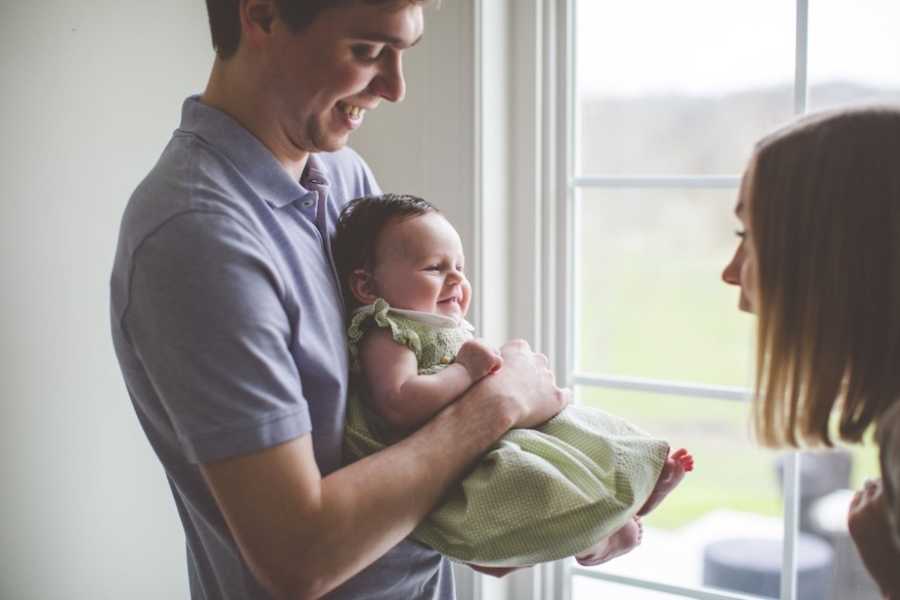 I have heard some people talk about the post-adoption blues or post-adoption depression. I am not sure if what I was feeling is what those people were referring to, because quite frankly, I have rarely heard people elaborate on what those terms meant for them. Although the depths of that grief subsided after a few weeks, I still often feel grief when I think about our daughter's adoption. It happened again after the Termination of Parental Rights hearing for her birth parents, and then again when it came time to finalize her adoption. I have teared up multiple times just writing all of this as I think about it again. I do not think I will ever fully 'heal' from the grief I feel, but it is outweighed by the joys. The joy I have such a strong connection with our daughter's birth mother, the joy of watching our daughter grow up (I say 'our daughter' every time I text her birth mother about a new milestone she has reached), and the joy of being a mother.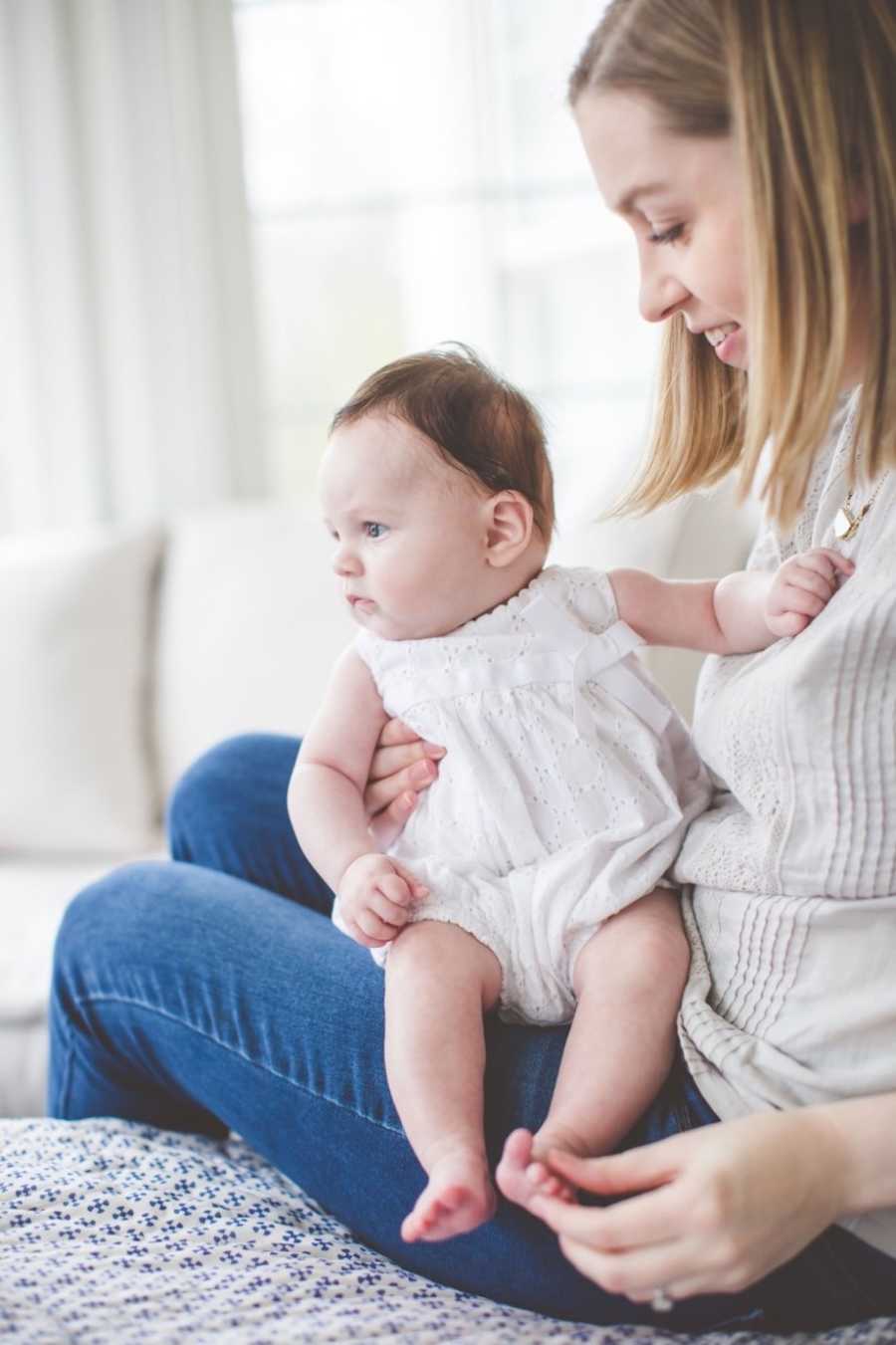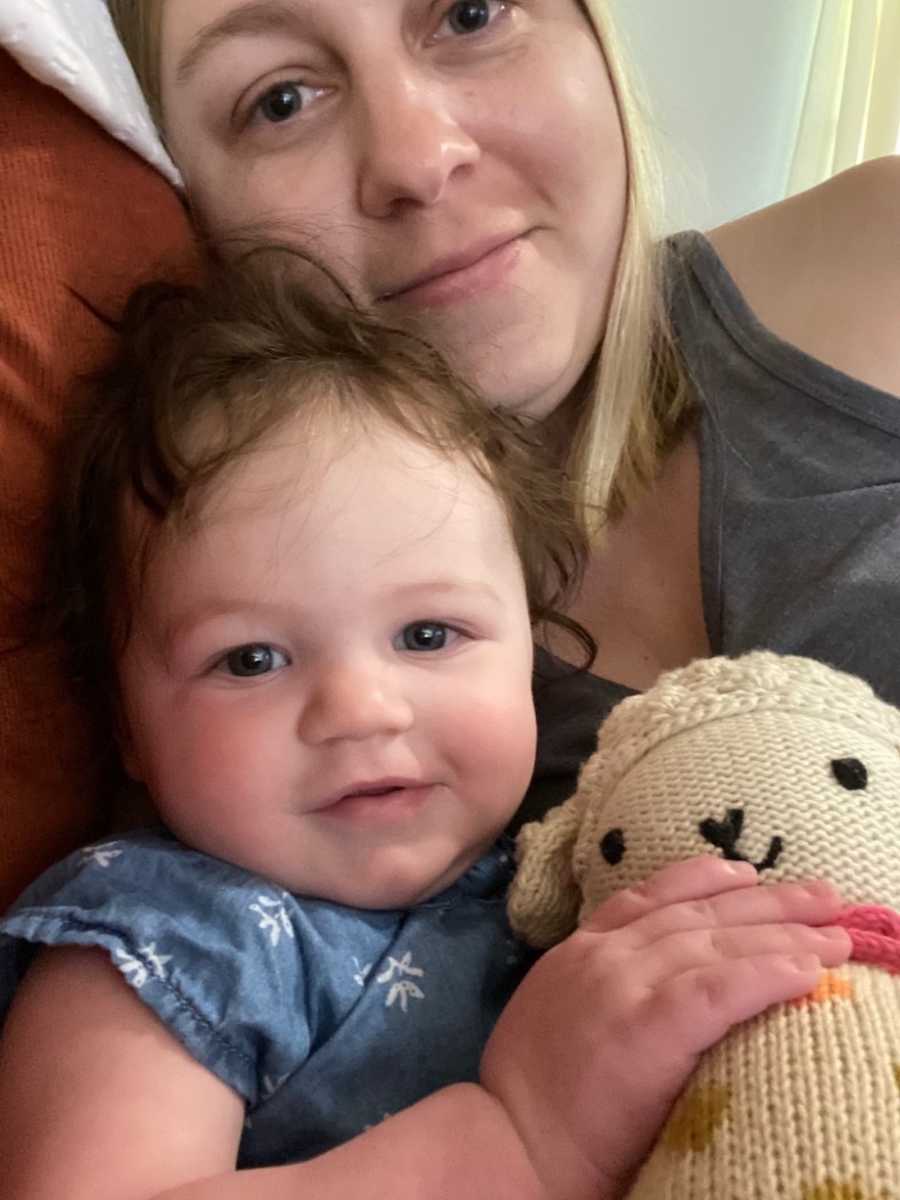 Despite all I prepared for in adoption, I was not prepared for some of the most impactful experiences. I was not prepared to love our daughter's birth mother. I do not love her because she is our daughter's birth mother. I truly love her for the beautiful woman that she is, inside and out. She is a member of our family, even though she does not reside under our roof. When we said yes to our daughter, we said yes to her too. I was not prepared for the grief that would come, first like a tsunami and now in waves. Adoption is hard and messy, and heartbreaking and beautiful. It is all of those things separately and simultaneously. 'There is beauty in the brokenness,' is something I reminded often by our adoption consultants. No two adoptions are alike, and no two adoption experiences are alike. Still, I do not believe I am the first to feel the grief that came even with a successful adoption process, and I will share about it because I wish, as a hopeful adoptive parent, I had known it was possible."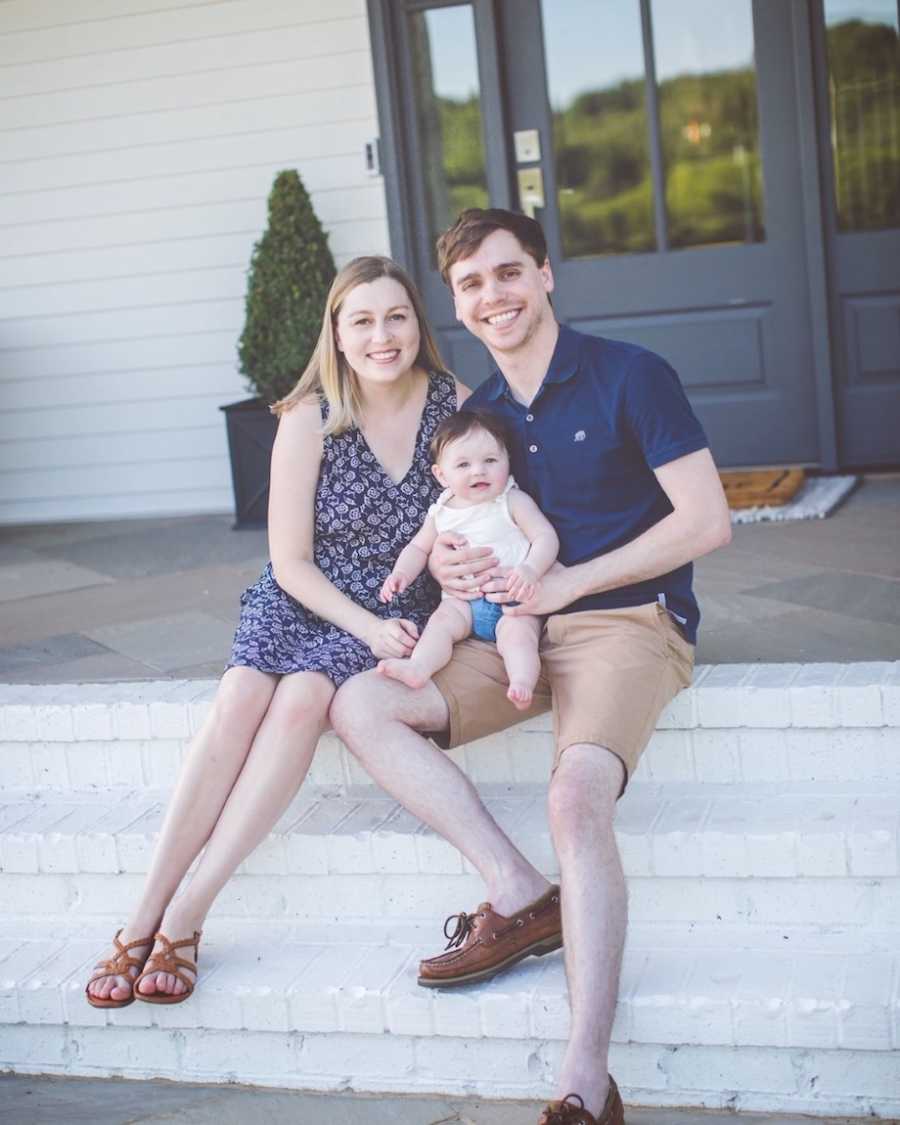 This story was submitted to Love What Matters by Jennifer Parker Konyn from Nashville, TN. You can follow their journey on Instagram. Do you have a similar experience? We'd like to hear your important journey. Submit your own story here. Be sure to subscribe to our free email newsletter for our best stories, and YouTube for our best videos.
Read more touching stories like this:
'Would you want to adopt him?' She was taken from the only woman she knew and placed with a stranger.': Couple describes adoption, foster journey, 'Our lives have never been the same'
'My baby's placenta never stopped growing. The doctors were confused.': Couple pursues open adoption, 'I will never forget those sacred moments'
'Eli and his biological brother who went to another family have lived 45 minutes from each other for their entire lives, and have never met. Until now.'
Provide beauty and strength for others. SHARE this story on Facebook with your friends and family.