"We grew up in a custody dispute. It went on for our entire childhood and we never really found stability.
I remember the court dates;
the weekend access handovers in a public place;
getting changed into my other clothes because this parent bought that;
But the one thing I'll always remember above all else is the slander…
The snide remarks at family luncheons, the not nice conversations and the inappropriate banter on either side. For years I tried not to mention one parent around the other. I tried not to talk about my time at one house because it would only get questioned by the other.
I hated it. We hated it.
The day we were old enough to put a stop to it was the day it never happened again. And my family have swung so far the other way that they literally all have lunch together without me now. It's so great to see and it's the best outcome for my boys to have a relationship with their grandparents.
The one thing becoming a parent taught me is that it's never the kids fault.
If you're struggling to navigate a messy break-up, here's a few hot tips that a kid who became a parent wants you to know:
If you know they're safe; don't ask them to tell you they're not.
Don't make your child support bill your kids problem. They really don't want to hear how they're not worth the few hundred bucks a month.
Don't make their business public business. Even if it is the extended family. And the most important one of all… If you only see them as pawns in your game of chess; you should be handing them over… not having freaking children."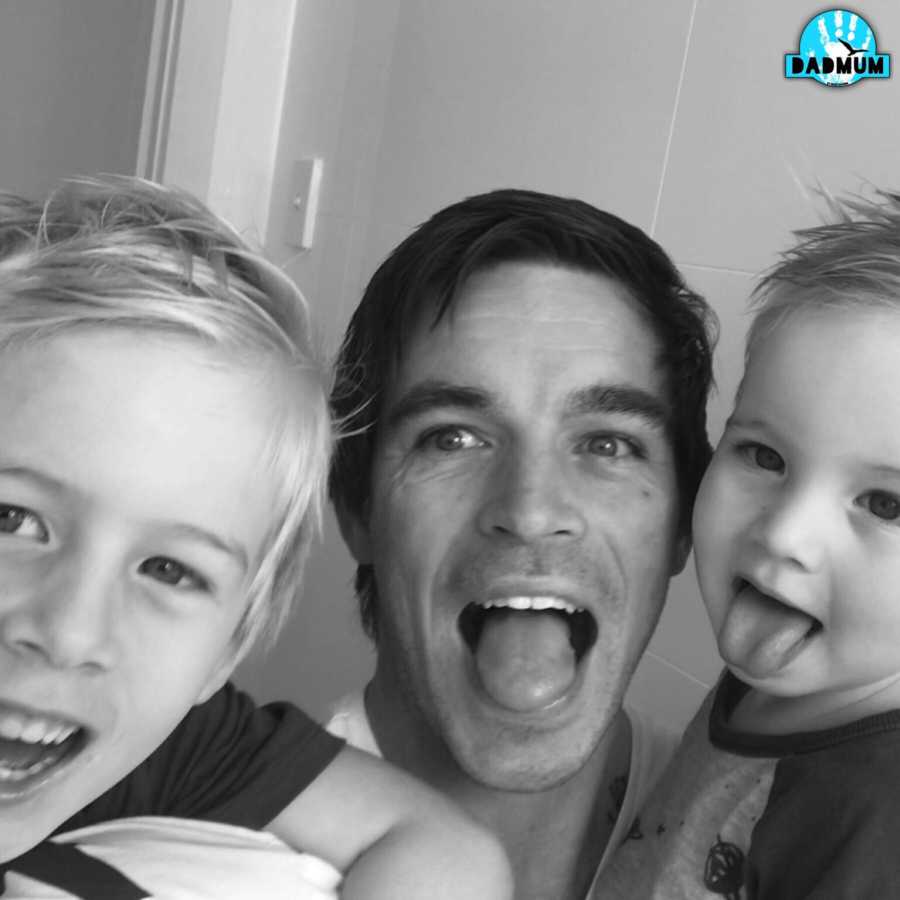 This story was written by Brad Kearns of DaDMum. The article originally appeared here. Submit your story here, and be sure to subscribe to our best love stories here.
Do you know someone who could benefit from this story? SHARE on Facebook or Twitter.