"A friend of mine is expecting her first child.
She asked me, while clutching her barely pregnant belly, 'What is it like? To be a mom?'
I laughed, because she was so excited. So earnest.
I didn't want to dash through her sweet anticipation with the harsh truth.
That day had been particularly difficult at our house. My kids were whiny. Arguing and fighting seemed to be their only strategy for replacing boredom.
My energy was drained. I was in survival mode.  I was playing catch-up, but making no progress.
With days like this, comes guilt. And there is no guilt like the 'I'm ruining my kids forever guilt.'
With days like this, you hear a whisper that tells you that you are not enough after you tuck your children into bed.
You play back all the moments you lost your cool, and wonder what from today will be etched in their memories forever.
The house will be messy, even though you swear you have cleaned up at least three times that day.
Parenting is hard, and life is hard. Like, 'cry uncontrollably because you are an exhausted failure' hard.
I want to tell her all this, but then I consider that maybe I should tell her about the other side of parenthood.
The good stuff.
There are moments where you feel so lucky to be a mom. Times you are so proud and so filled with love, you could burst.
If you have doubts about God, they will be erased as soon as you look into your baby's eyes.
Sometimes your child will do something so kind and so selfless, that you are positive they will grow up to make a positive impact and a great change.
Everyone thinks their kid is smart and talented, but yours will be truly special. You will know this.
The years fly by, and you will hold them and sniff their hair longer than is probably appropriate.
You will pray this world will be safe and kind, because your baby deserves the best.
Kids can make you and your husband laugh longer and harder than you ever did before.
They say the funniest things, and you are both so charmed and taken with these little people that just you melt.
You will look at your husband being a dad and fall in love with him all over again.
You will see a glimmer of your partner in your child's face, or in something they say, and you will be so thankful that this person is molding a little life with you.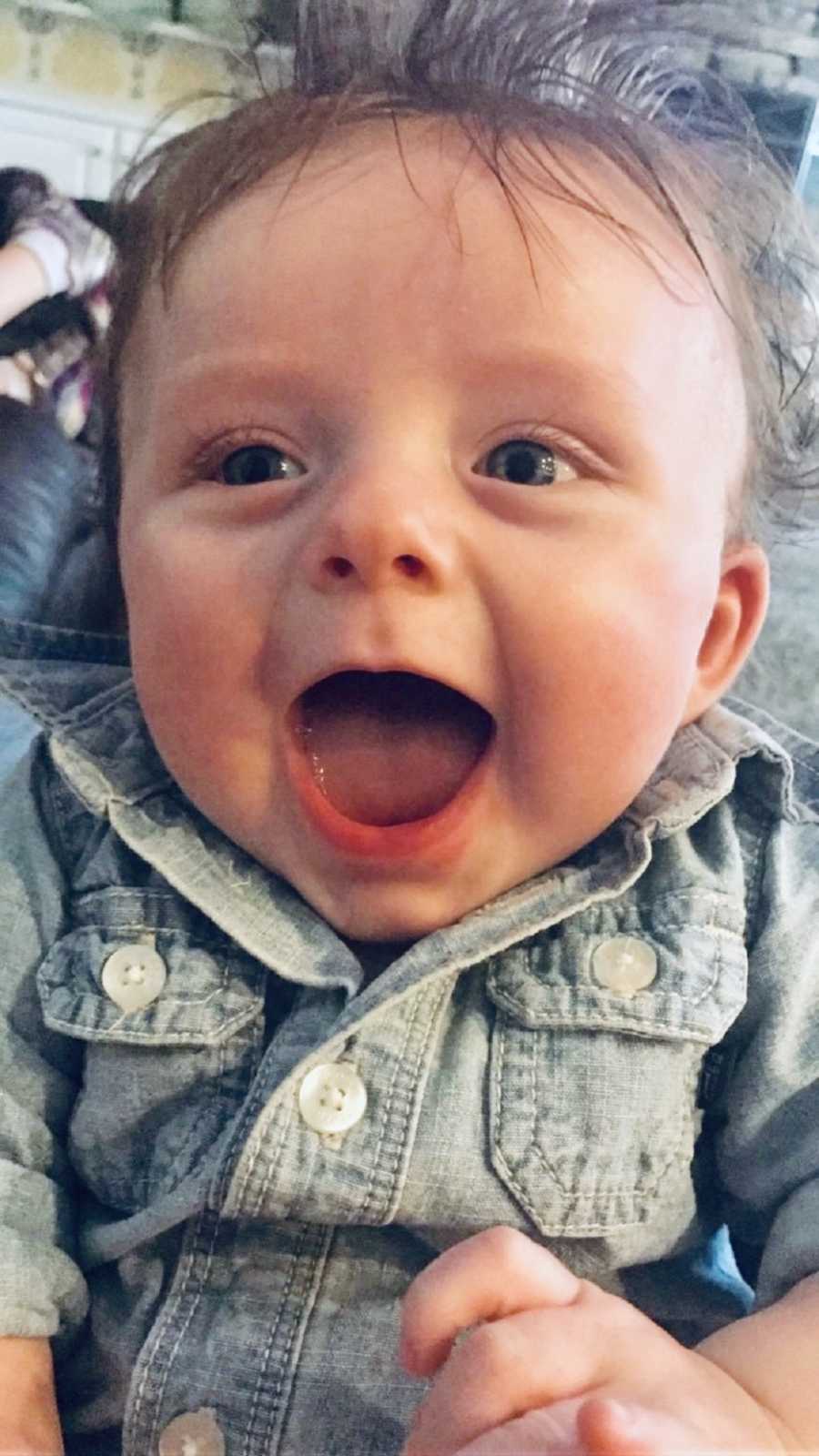 You will be moved to tears over how lucky your family is. How lucky you are.
The truth is….
You will love the new woman you are as a mom, but sometimes you will miss who used to be.
You will feed your children healthy dye-free organic foods, and you will hide and eat chips in the pantry.
You will google, and listen to all the advice from friends, but you will always know the right thing for your baby.
You will so feel bad about not living up to your ideals about motherhood, but you will discover true grace in the process.
You will laugh, you will cry, and you will feel like you can't make it through some days.
You will love like you have never loved before, in a way that is so intense it's almost scary.
You will know without a doubt, this part of life is the good stuff.
It is a joy and an honor to be called 'Mom.'"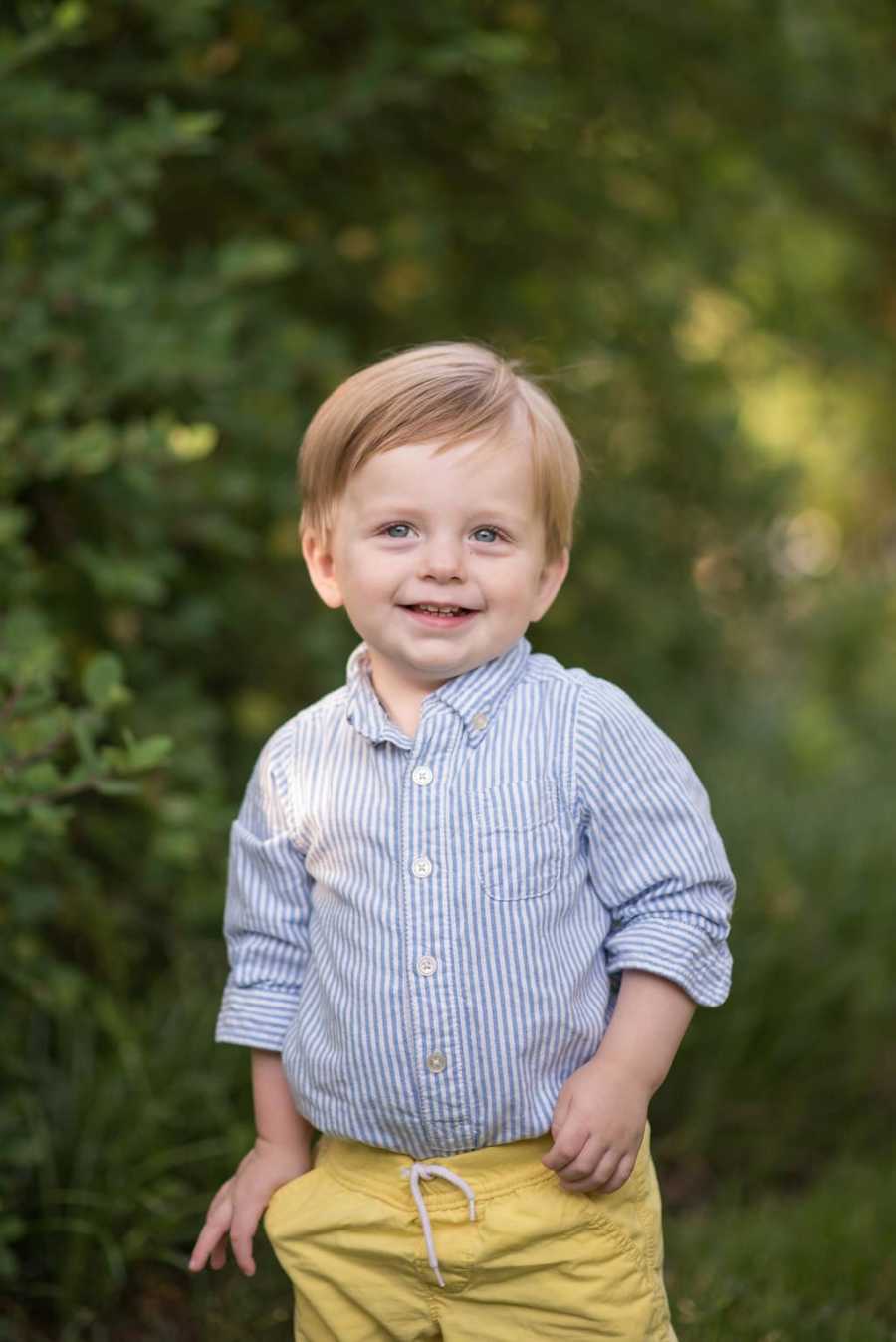 This story was submitted to Love What Matters by Stephanie Hollifield of Momstrosity. It originally appeared on their Facebook page. Submit your own story here, and subscribe to our best stories in our free newsletter here.
Read more from Momstrosity:
'My husband took me to Louis Vuitton and told me I could choose a purse for my birthday. Y'all, I'm not a Louis kinda gal.'
'Are they ALL yours?' My husband loves to whisper, 'Not all of them are mine. My wife went through a wild phase.'
SHARE this story on Facebook to encourage others to cherish every moment and love what matters most.