"When I was in college, my friend Nick and I loaned my mom's family heirloom table to a stripper in our apartment complex who told us she didn't have much furniture yet.
To be fair, I didn't know it was a family heirloom, I didn't know she was a stripper, and I sure didn't know she would be evicted a few weeks later.
We never saw the table again.
Sometimes my mom still jokes about me giving her sentimental furniture to a stranger stripper, but she was never really that angry.
I felt horrible, and I think she knew I didn't need help regretting my decision.
I have made these kinds of mistakes a lot in life. I still make silly choices.
I make big plans, and later realize I can't execute them on my own.
I can be scattered. I rely too much on those around me.
My mom is always there.
I am painfully aware of my flaws, and I don't need anyone to point them out. My mom never does.
For months, my mom shopped for the perfect piece of furniture for my front room. She found it, arranged pickup and delivered it to my house. I love it!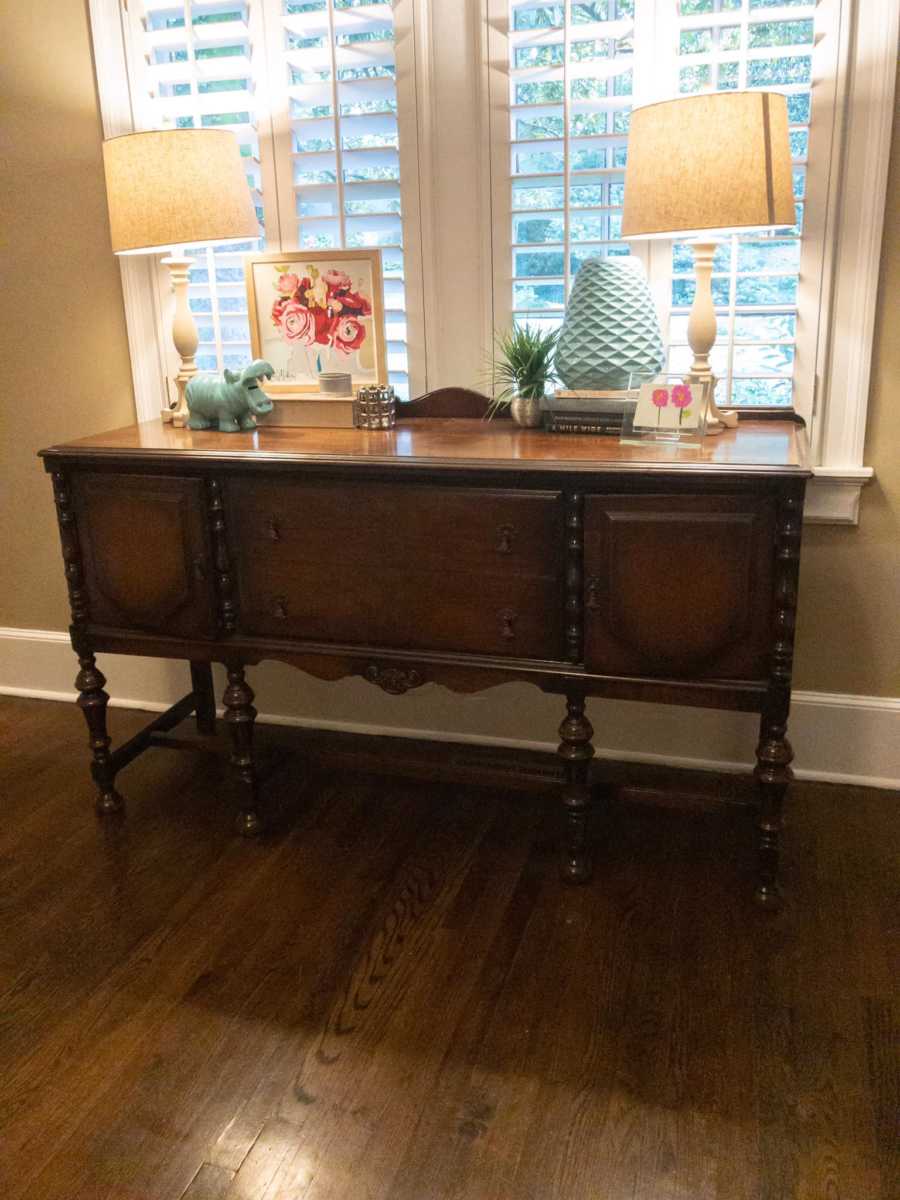 Hopefully, it will be a family heirloom for my children's children for generations to come. But, if the day comes that my son calls and says he accidentally gave it to a stripper, I will try my best to remember my mom and not get too mad.
As I freak out over things that seem huge now, I am trying to remind myself that one day – just maybe, we will be laughing over it.
I want to be chill, but it's so, so hard.
I want to be the woman who laughs and sighs more than she screams and cries.
I want the people around me to be comfortable admitting their mistakes.
I want to be a safe place.
I want to brush off the small stuff.
I want to remember, that in the grand scheme of things – it's all probably small stuff."
This story was submitted to Love What Matters by  Momstrosity. It originally appeared on their Facebook page. Submit your own story here, and be sure to subscribe to our free email newsletter for our best stories.
Read more from Momstrosity:
'Are they ALL yours?' My husband loves to whisper, 'Not all of them are mine. My wife went through a wild phase.'
'Nobody is having sex with their spouse every night. Except FREAKS. Nobody keeps the house clean all the time. Except FREAKS. It's ok if you forget to clip your kid's fingernails.'
SHARE this story on Facebook to encourage others to cherish every moment and love what matters most.