"'I just don't see how I can stay married to you, and heal through this. The trauma is too much, the lines crossed…they are uncrossable. There is no going back…but I don't even know what we would go back to…I've always felt so off-kilter…so awkward, working so hard not to feel that way. I've repressed myself to survive, I don't want to keep doing this. I can't.'
I was sitting on the floor of the four-bedroom, three-bathroom home we moved into one month prior. It was a dream home. It had a fireplace. It took us six years to get into a home like this, busting full of kids and full of life.
'What?' His voice cracked. I could hear the pain and disbelief, but I also knew in my gut that our dysfunctionality was too much. 'Is this really happening?'
The guilt I felt in the relief of not being married was heavy. Shame sinking into me with claws, it covered me like a cloak.
I didn't know how I'd recover from what our hidden life had been, and knew in my gut I wouldn't recover inside of this marriage. I needed space. I needed singleness. I needed to breathe and find out if I could survive this hidden trauma.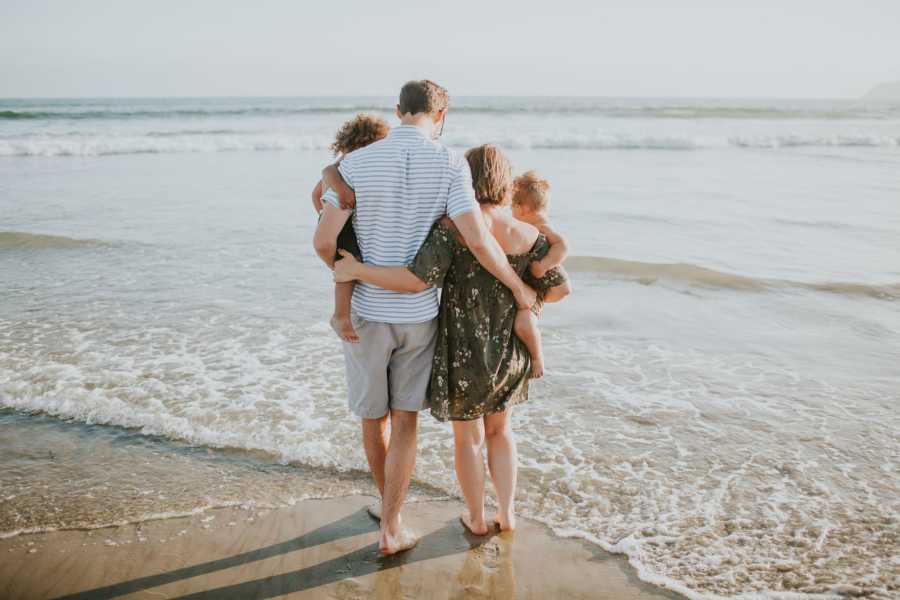 I had been lying to the world, but worse than that, I had been lying to myself. I have to give myself grace, though, because believing the fantasy I was creating is what kept me alive. That and the kids. The kids kept me alive, gave me purpose and a reason to keep fighting for others. The way he fathered our two boys also kept me alive, he's always been so good to them.
'Where do I go?' His voice cracked with every word. I hated myself for the pain he was enduring, the rejection he had to have been feeling, but I was done silencing my soul's cry to make him comfortable. The pain I buried for years because we couldn't figure it out within our marriage no matter how much counseling we tried…my pain was bursting out of its coffin. My pain screamed for space, screamed for freedom, screamed for healing.
'I don't know? Text Seth? Maurice?' I suggested two incredible men who love bigger than typical. They are the best kind of men.
He stood up from the couch, our soon-to-be-adopted 1-year-old on his hip, and walked to the back room to figure out a place to stay. Our other four kids — via foster care, adoption, and biological birth — were in the playroom.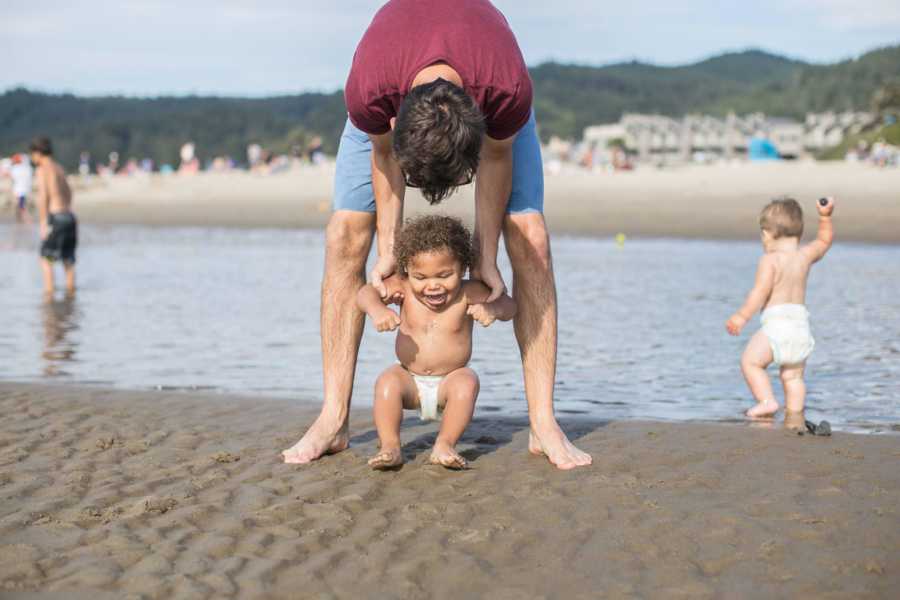 It took a week of daily dreadful conversations before he packed a bag and left the house after the five kids were asleep. This was one of the saddest nights of our lives, at least for me. Maybe the saddest. I don't know. It's all sad.
I was never going to be a divorcee, and neither was he. But brokenness got the best of both of us, drowning us in trauma.
We didn't want to add another layer of loss to the kids in our home, but at the same time we were both miserable and depressed and needed the physical space to begin a healing journey. He decided to stay in a friend's basement for about a month and then found a small room to rent from a family at church.
The lack of his own home, coupled with the desire to not have our kids bouncing around from place to place, led us to this decision: on weekends, he slept on the family-house couch and I couch surfed friends' homes.
After we split in September, I moved out of that big beautiful dream house a month later and into a smaller more affordable home around the corner. It felt peaceful inside, it felt like mine, it felt safe and secure. It was the place I was going to do heavy lifting in my healing.
I hated sharing my new home.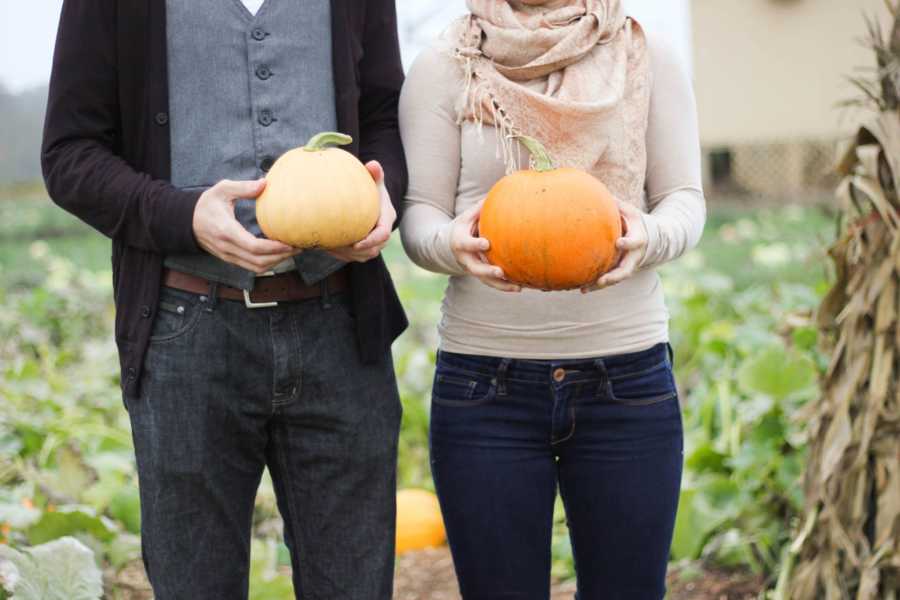 We did this for over six months. My ex-husband would sleep on my couch, I'd lock my bedroom door to leave and sleep in basements and on couches. I was so depressed and wanted to escape my life, wanted to find ways to escape the living hell I found myself in. Which I did, I found unhealthy ways to escape for a few hours a week. I found healthy ways to sit in my pain and my grief and my trauma for countless hours each week. Nothing about those early months was linear or a fun route to travel.
After about four months of hopping around on the weekends, my friend Jillana offered their spare room and a house key to me, so I had a consistent place to stay on the weekends when my former husband stayed with our kids at my place.
Eventually all three non-permanent girls were out of our home, leaving us with just our two permanent kids, Sage and Ira.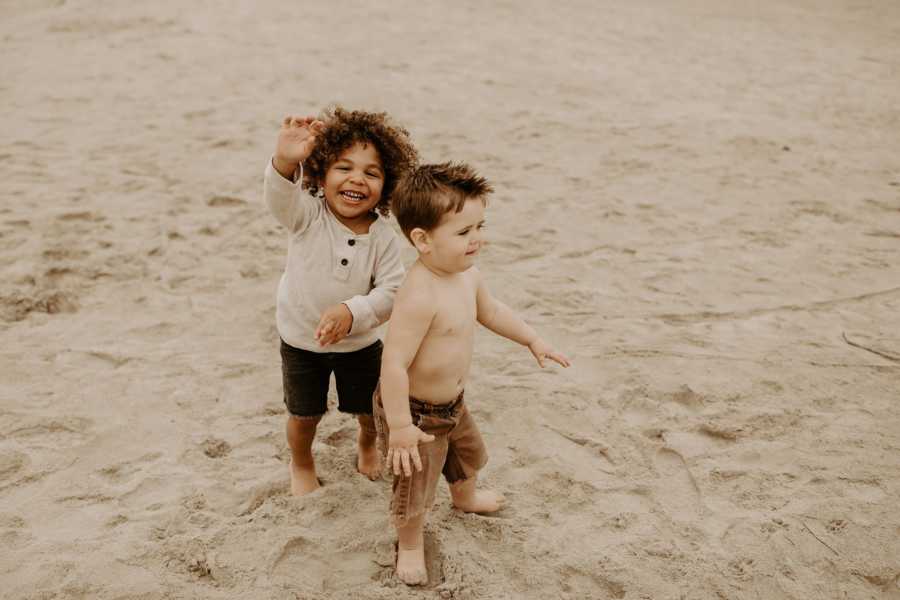 Like most couples, one of us was more natural at keeping things clean and organized (it was me in this case) to begin with, so coming home to a messy and unorganized home that was no longer OURS but instead mine was ROUGH.
Over time, it became harder and harder to not become bitter towards him for being in my space.
When I sit back, though, and process the whole thing… I imagine it was hard for him to sleep on my couch in a home I made without him, that that sucked just as much as it sucked for me to leave and have him in the place created to be my safe haven. I imagine it was filled with grief in its own way.
Those days are over now. Now our kids have two homes where they are loved fully. I have been doing the hard work of healing, but it has been clunky and painful. It's been difficult. It's been really ugly. I believe there is no right or perfect way to walk this path. I believe he is also doing the hard work he needs to do, but I honestly don't know. I hope so. I pray so. All of us deserve to walk the path of healing and wholeness.
Their dad and I continue to learn to co-parent, working to keep the kids at the forefront of our decisions as much as we can. When it came down to it, that is what led the decision of 'house sharing' as we transitioned from one family into two families: the kids.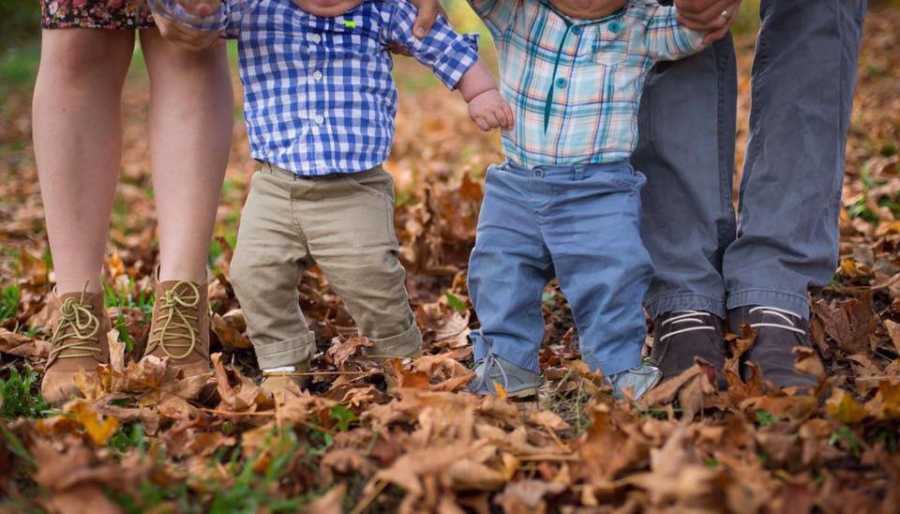 Every family is different, every separation and divorce is different. What worked for us won't work for everyone. For me to sit here and say it was easy would be a lie. But I hope whatever phase of separation or divorce you might find yourself in, you work to keep the kids' mental and emotional health the priority. Maybe that means consulting outsiders or attending co-parenting classes, maybe it means therapists are involved, maybe it means setting down pride and bitterness, maybe that means immediate separation and restraining orders but also learning what is appropriate to talk about with the kids…I don't know and will never claim to know what is best for another.
I just worry for all the kids' mental health in the world, so much unnecessary trauma compounded into their little lives.
But yes, my former husband slept on my couch when it was his turn for overnights. And yes, it was hard for both of us for different reasons.
I'm grateful to be on the other side of that."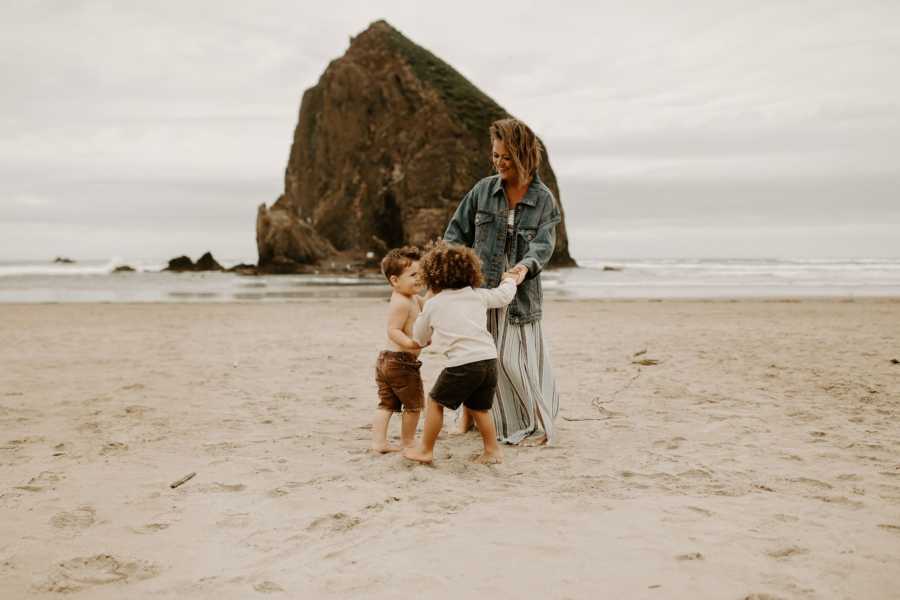 This story was submitted to Love What Matters by Natalie Brenner of Portland, Oregon. You can follow her journey on Instagram, Facebook and her website. Learn more about her book here. Do you have a similar experience? We'd like to hear your important journey. Submit your own story here, and be sure to subscribe to our free email newsletter for our best stories.
Read Natalie's powerful backstories here:
'I can't introduce you to my kids until I know. They'll attach to you, and I can't break their hearts.': Girlfriend nervous it's 'too soon' to meet boyfriend's kids, feels anxious to not 'replace' mom
'It's definitely too soon,' I thought. 'No one would approve.' I met K at the wrong time. At 26 years old, I had already been married 6 years, parented 7 children and miscarried 2 babies.'
'She said, 'That's them. That's my son's parents. That's who I've been looking for.' And then, I told her you were pregnant.'
Help us show compassion is contagious. SHARE this beautiful story on Facebook with your friends and family.