"Day 1: The doorbell rang and when I opened it, there you stood, a beautiful three-year-old little princess who was barely 34 inches tall. You had a small white stuffed animal kitty tucked underneath your left arm, a thumb stuck tight in your mouth, and on top of your head was a ponytail that looked like a palm tree. Your smile warmed my heart as I said hello and showed you the room you would be sleeping in for the next 30 days. Little did I know that the 30 days would turn into 90 days and 90 days would soon turn into 180 days and 180 days would somehow turn into 1,273.
So much has happened between day 1 and day 1,273. So many fun memories, giggles, birthday parties, and vacations. But also a lot of tears, uncertainties and questions. There were nights when I would tuck you into bed and you would look up at me with your big brown eyes and ask if you could stay with us forever. It broke my heart to not be able to confidently give you the secure answer you needed. I also remember the time you came home from Kindergarten and asked me why your last name was different…and when it could be the same. I didn't know how to answer you, because honestly, I didn't know when or if it would ever be.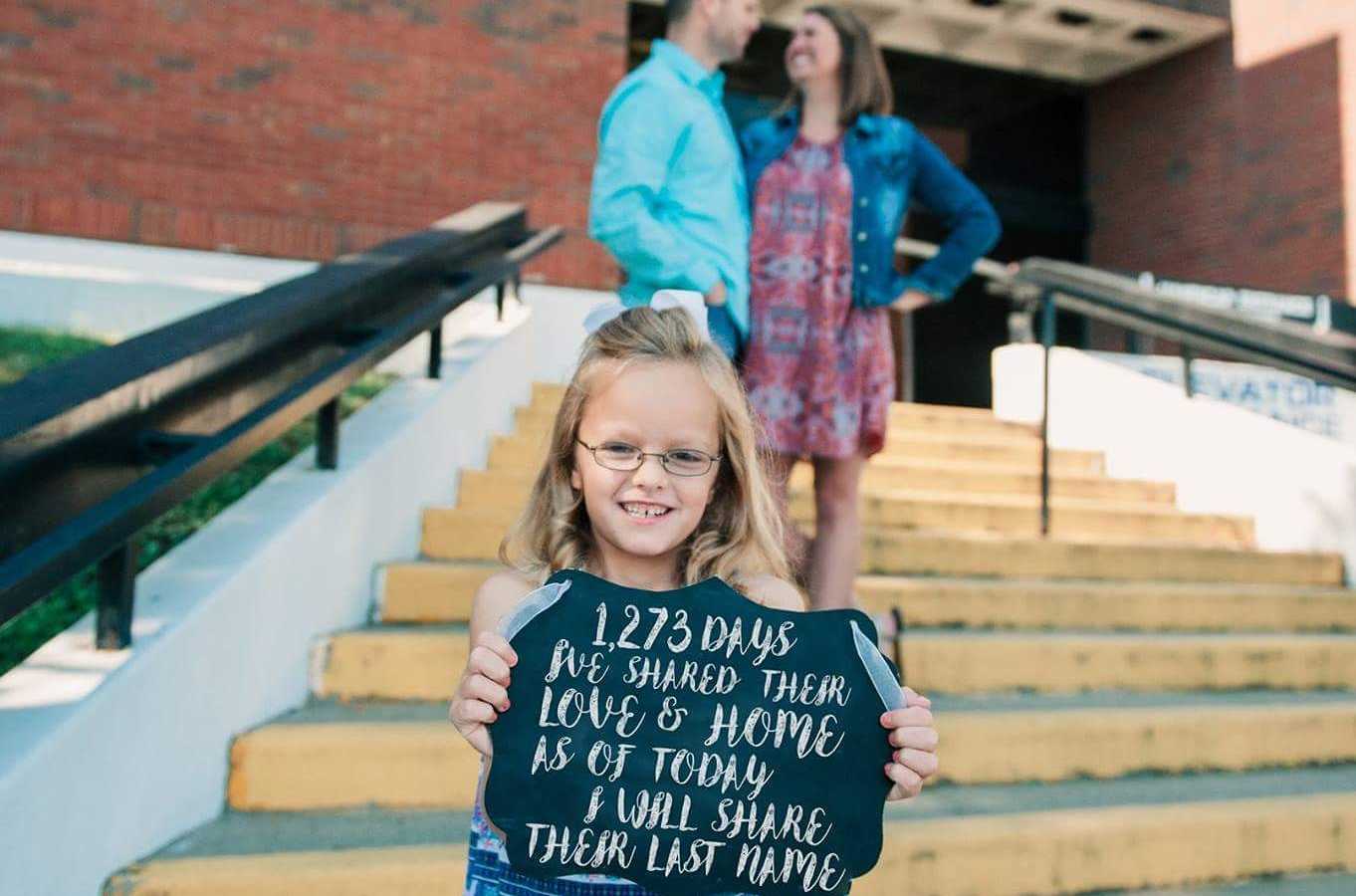 But sweet baby girl, the question you have been asking, the one in which you want to know if you can live with us forever, has FINALLY been answered. And the last name you have been begging to write at the top of your school papers can now be written.
Yes, you can live with us forever. And yes, you can now tell the world your last name is Kearns.
We are officially 'Kearns—Party of 3.'"
This story was submitted to Love What Matters by Elisha Kearns. Submit your own story here, and subscribe to our best stories in our free newsletter here.