I am Faye, a 21-year-old pole dancing, freelance illustrating, hobbit sized, baking, cat mom. Who also doubles as a cheese string because I've got a thing for being flexible in 10-inch killer heels. I like to have my hands in as many pies as possible, saying yes to as much as I can and trying all the things. You should see my resumé, it has an extensive range of jobs from web designer, photo booth manager, café assistant to mental health group support worker.
I was around 13 when it began, the never ending, sinking feeling of desperation and darkness along with the development of anorexia, PTSD and anxiety. I had been physically unwell since the age of seven, unable to attend school and lead any form of normal life. As you could imagine, this would take an effect on my mental health. As it declined, my physical health improved but unfortunately my brain was too far gone for the improvement of my physical health to salvage anything enough to stop me from self-destruction.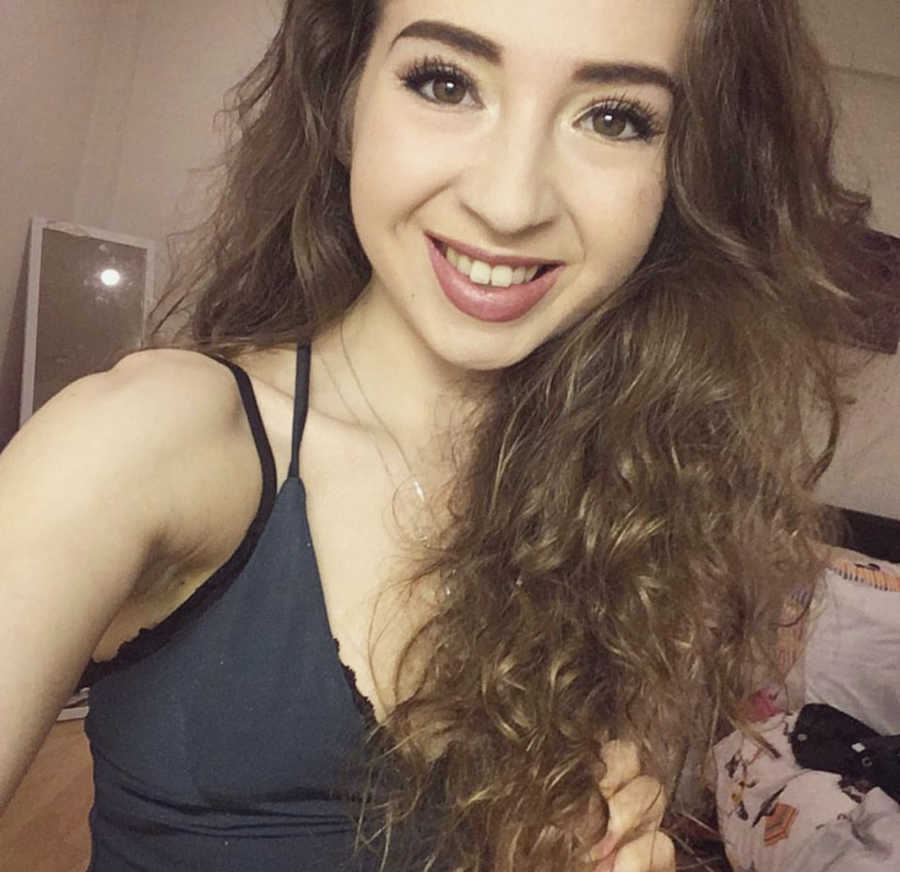 I had to leave school at the age of eight years old due to physical illness which was taking over my life. I was too ill for any form of education aside from a home tutor popping in to see me once a week. We would play chess for about 15 minutes or we would watch the show 'Dad's Army' together. This was a very lonely time for me during my physical illness. Due to being so unwell, I had no friends and relied on my immediate family for company.
Eventually when I was 14 years old, I was well enough to return to education. This felt like an incredibly exciting time and I couldn't wait to go back to school, start my education and finally make friends. However, due to not having been in school previously, no school was willing to have me. Schools seemed to believe just because I hadn't been I wasn't intelligent and would be too far behind to catch up on anything. Due to local schools making it essentially impossible for me to return, I ended up having to go to a guidance counselor and transition to courses at the local college when I was 14. I was put in a group with people much older than myself around the ages of 17-25. As you can imagine, this was quite a contrast to my maturity level. To this day, I believe this is something that should have never happened. I was 14, surrounded by adults and being provided with an 'education' which wasn't relevant to me. I was 14 with two certificates in drug and alcohol awareness, I was excelling in all areas of the course and completed six months' worth of course work in under a month. Yet no one was willing to give me the opportunity to take my GCSES (General Certificate of Secondary Education).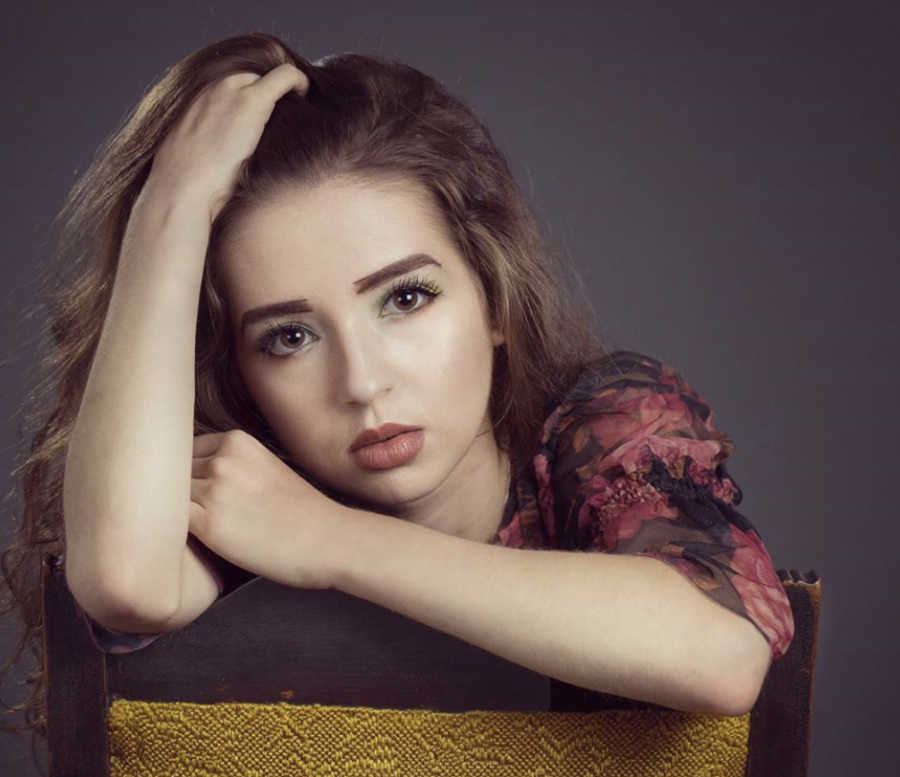 At the time of the decline in my mental health, there wasn't the awareness there is today surrounding mental health illness. People didn't recognize mental health as a serious issue, nor did they really understand it. It was actually a time where mental health was all a bit glamorized; it was desirable to have anorexia, to be depressed and to self-harm. Little did the world realize, these are serious and life changing issues.
I remember watching a documentary when I was around 13 about anorexia and it dawned on me… THIS was what was wrong with me. I had anorexia. It all suddenly made sense in my head what I'd been doing (unfortunately not why I was doing it). I remember my mom coming into the room shortly after and I told her I'd been watching a documentary about anorexia. Before I could finish my sentence and inform her that I think I might have it, she rolled her eyes and stated, 'Oh, is this the thing where they don't eat? Pretty selfish really.' Fortunately, when I did finally come out of the, 'I have an eating disorder closet,' my m0m became my biggest supporter, encourager and possibly best therapist going. Even though there was a lack of information provided to both my mom and Nan who brought me up, they did whatever they could to help me. For that, I will ever be grateful. They have the patience of saints. Even considering one time I spat a Tunnock's brand teacake out at my nan due to not wanting to eat because anorexia was so much stronger than me.
I was in the depth of relapse when I sat down at the kitchen table with my mom. I didn't say much to her, but she started talking. She said, 'I don't know what to do anymore to help you but no matter what, I am going to be here.' She was going to do what she could. I will never forget the moment she said, 'I don't want to do this just as your mom, I want to be your best friend.' I remember in this dark moment just staring at her. I felt nothing. I remember inwardly laughing to myself and thinking, 'There is nothing you can do.' I was so very, very, very wrong.
Countless phone calls, motivational texts, surprise cards in the mail, emergency visits to see me, and just being there whenever I needed her all helped break down my wall. I was able to tell her literally anything and she never batted an eye of judgement. My mom is the light in my dark, the hope I have when I had nothing left. My mom became my best friend.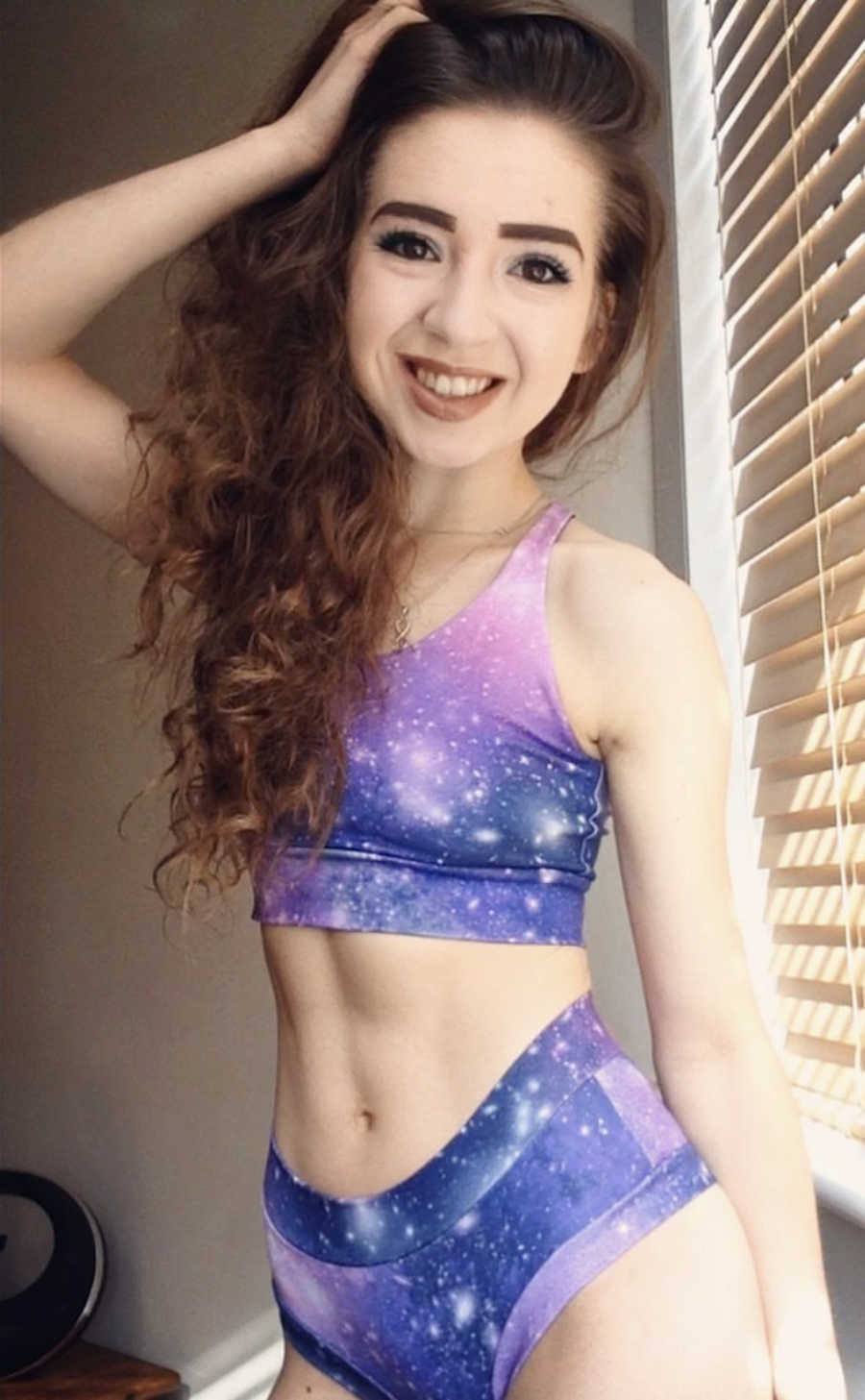 My experience treatment-wise for my mental health has been questionable. From pysch wards, general wards, weekly therapists, medications and outpatient treatment, I never came across one that worked for me. I was given a ton of bad advice from therapists, my favorites include:
·      'It's ok to be bulimic once a day.'
·      'I like to go for six hour runs, you should try it!'
·      'You will never be much of anything, so don't bother with art college.'
·      'Let me tell you about my divorce.'
·      'That's so awful.' Therapist starts crying about my life.
I figured out pretty quickly when the response was always an attempt to immediately section me rather than help me and figure out the cause of my distress, that therapy and healthcare professionals probably weren't for me. So I set about building my own therapy.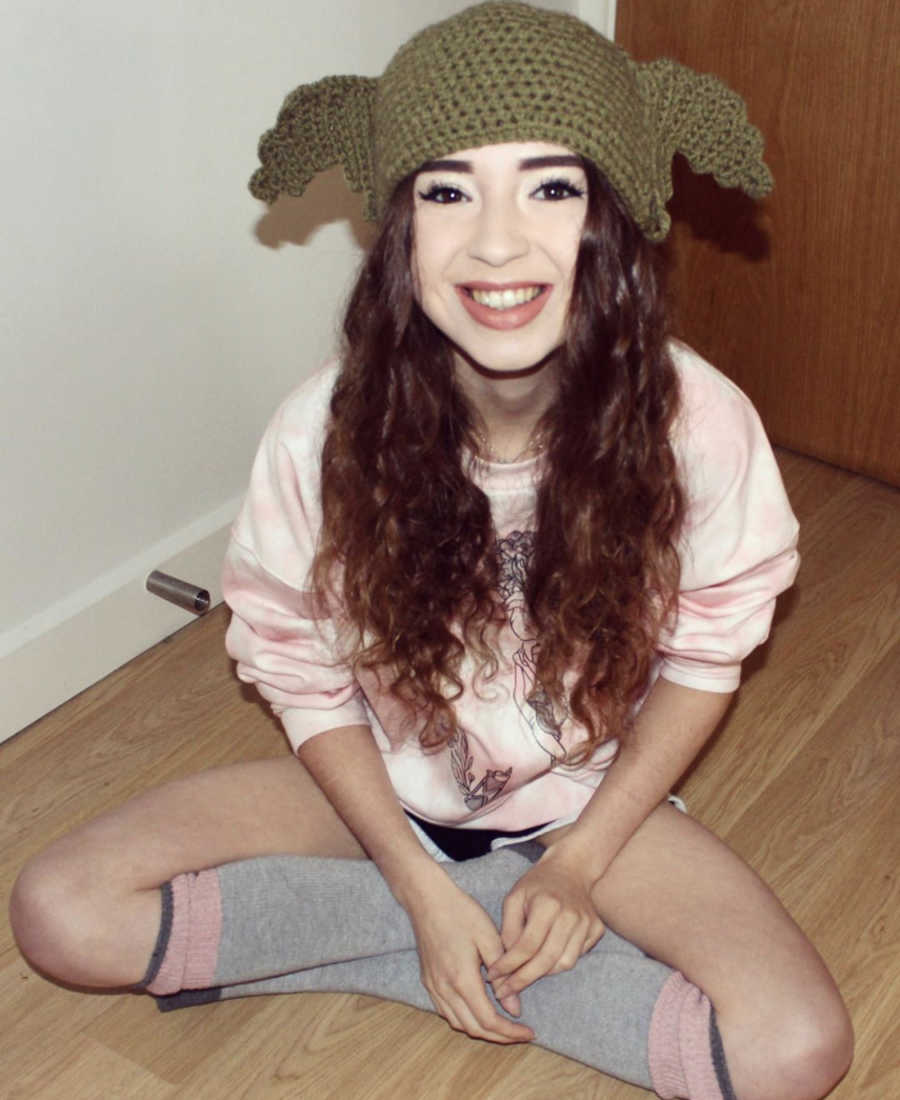 My own version of therapy is a broad range of things. Sometimes sitting in a room telling someone mechanically all the things which have happened to you simply isn't going to work, and that's more than ok.
I realized I had a lot of thoughts and feelings which needed to be let out. I created my own creative forms and ways of letting it all go. From going to art college, drawing, dancing, walking in the pouring down rain, emotional FaceTime calls to my mom, creating countless celebration of every day cakes, and laughing at my gang of ginger cat fools, I slowly find my way. Forwards, not backwards.
So I bet you're wondering, Where I am with my journey? I'm in it. I will always be in my journey in some form until the day I die. The day I die is the day where I'll know where the beginning, middle and end was – but until then, I'm simply in the journey.
This part of my life has been one of the best in a long time. I'm living a very simple yet fast paced life while I study, work, pole dance and run a household as a cat mom. This phase has been the calmest and most stable of my journey so far. I intend to keep it this way. I still live with the gang of mental health villains, however, I'm too busy for their drama so I utilize countless, creative ways to keep them in order.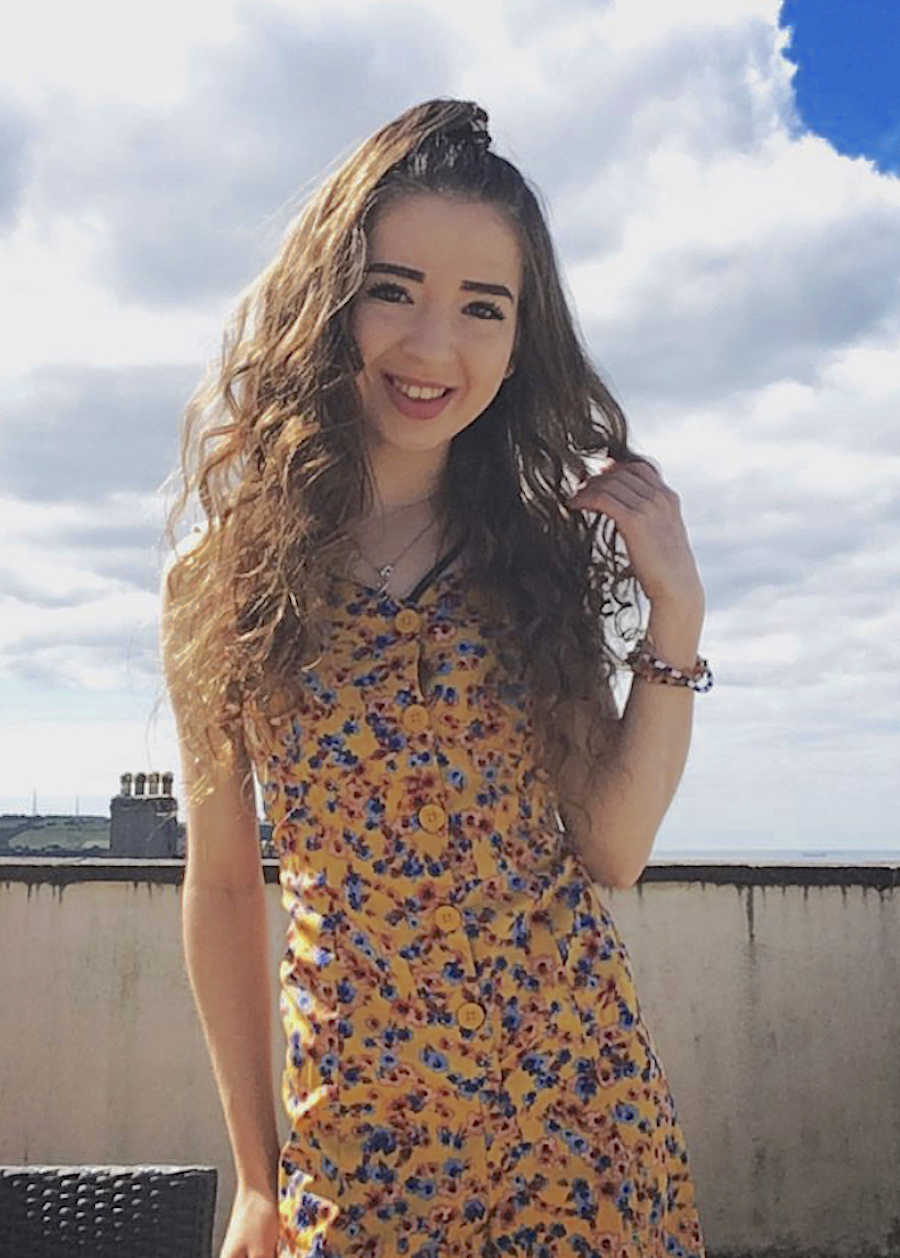 Creativity is the reason my soul still wanders this earth. If it wasn't for creative outlets, I wouldn't be here. I discovered my passion for art and creativity when I was 11, and 10 years later it's still going strong. I live and breathe all things creative. Making and doing, they're my thing.
I was never good at talking about how I felt, the things that had happened to me or what I was thinking in the moment. I didn't know how to verbalize my feelings. However, my left hand knew how to do all the talking. Illustrating the things trapped in my mind, allowed them freedom. I still talk a lot through my art to this day, my imprisoned thoughts are some of my most successful illustrations. Often I am the only one to know their true meaning. I suppose that's because no one ever asks me, 'What does it mean?'
I started off a 13-year-old ghost with a heartbeat. I remained that way for many years. I was not confident, unsure of the world, filled with fear and determined to destruct. I didn't want anyone to notice me, I just wanted to fade into oblivion. I was ashamed of who I was and the things which interested me.
My way of hiding was not sharing who I was with the world. Keeping the art I made hidden, never telling people what music I liked, and never talking about the things I enjoyed seeing. I just kept myself to myself. I even kept my coat on a lot to hide. The more layers, the better. I'm still in this mindset but can definitely cope now with just being in a t-shirt and jeans amongst others. There was a solid six months of going to university where I never took my coat off. My friends would see pictures on Instagram and send me a message to say my outfit was cute that day. That meant a lot. They never questioned why I didn't take my coat off, they let me know they was aware of it but that was all.
I've always kept small circles of friends. But the friends I've kept in those small circles have always been incredibly supportive and understanding of me. If Faye wants to come along for lunch and not eat then she can. If Faye doesn't take her coat off for six months when we see her that's cool, too.
Today I sit here, a confident, empowered, determined and loud woman who won't shut up until she sees the positive change she wants to see in the world start to happen. I couldn't sit back anymore and do nothing about all the injustice and sadness I see in the world. I am proud of who I am, I embrace the things which interest me and I share them along with myself to the world.
Right now, you're very much alive and here. Whatever you're facing, it's worth sitting down and just asking yourself, 'What do I need right now?' Ask yourself if there is anything (preferably) positive to help you get through what you're facing. And if there is, if there is something, no matter how small it is, do it for yourself.
Life is hard enough. There's no point being rude to yourself when there's countless other things and people who will probably be rude to you. You are your main priority, learn to know your mind, know yourself and learn what you need in order to keep on breathing. There's no wrong or right way of doing this, it's all trial and error."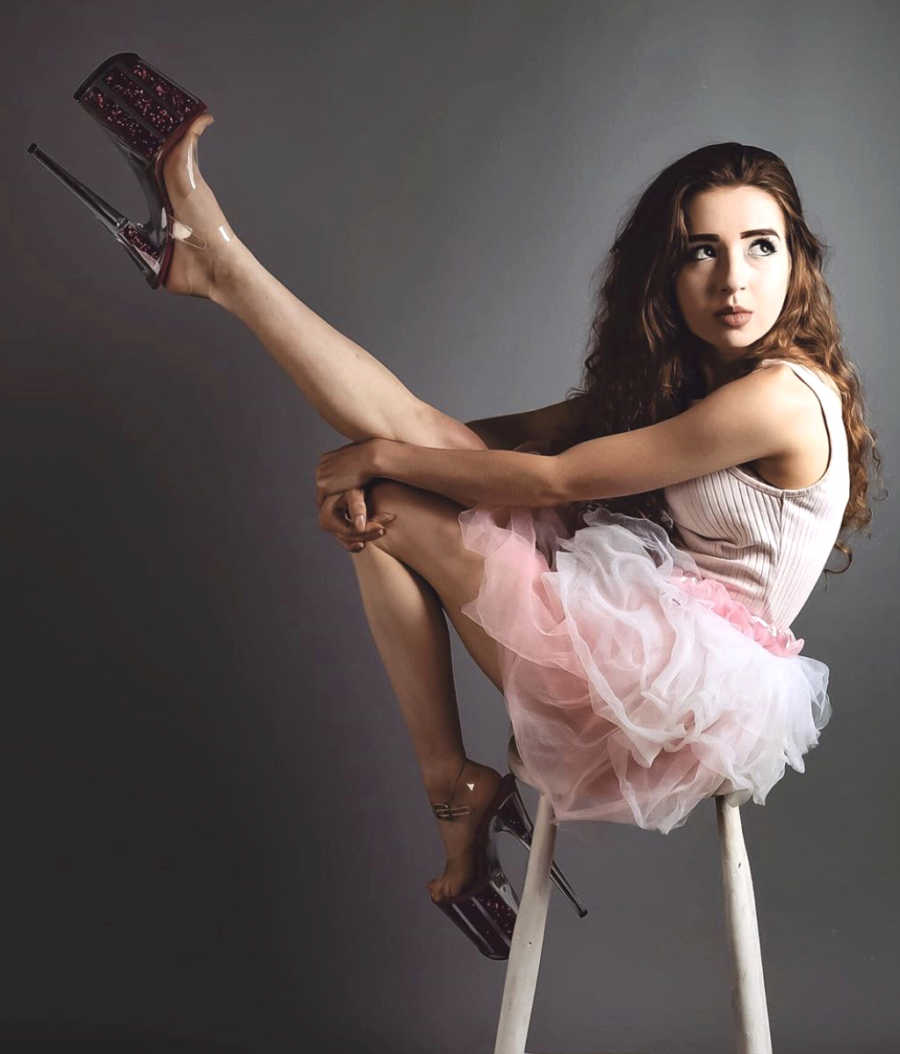 This story was submitted to Love What Matters by Faye Cullen. You can follow her on Instagram. Do you have a similar experience? We'd like to hear your important journey. Submit your own story here. Be sure to subscribe to our free email newsletter for our best stories, and YouTube for our best videos.
Read more amazing stories of life after an eating disorder here:
'Our beautiful, once vibrant Sarah is now a shell of a human.' I was spiraling out of control. A monster was being born.': Young woman overcomes eating disorder, 'struggling is not a character flaw. You are worthy of help.'
'An ex-boyfriend said I was hotter because I was 'so much smaller now.' People would give me continuous complements like, 'You're so thin. You look amazing!' I was actually miserable.'
Do you know someone who could benefit from this story? Please SHARE on Facebook and Instagram to let them know a community of support is available.