"A couple of years ago I was in a very dark state in my life. I was pregnant and most of my family talked down to me. My grandparents told me to get an abortion and then proceeded to try and kick me out of my father's house.
Most of my family distanced themselves and the man that got me pregnant didn't want the baby at all. I was alone, depressed, and felt so isolated. I was pressured to get an abortion I didn't want. I felt so ashamed and it took a giant toll on me. Then I met him. My ex-husband.
He was tall and very good looking. He gave me the attention I didn't have but wanted. He tried to understand me and was there in a time I had nobody. He was infectious and slowly I started to realize he was a poison in my life.
We were under the influence majority of the time we were together because he liked to have fun. When my son was with his father, I was free to do whatever. His crazy ex-girlfriend was always around saying and doing things that were just too much.
I trusted him and she was someone who bullied me through high school. She had two kids with him and hated the fact that we were together.
Little by little red flags started popping up. Then it happened, he put his hands on me for the first time. He apologized profusely and said he wouldn't do it again. I believed him; it was just a one-time thing. Things settles down for a while and we were doing well together.
New Year's Eve came, and we had a party. He got stupid drunk. He was pissed off and I don't remember why. I went to lay down with him in the room and he climbed on top of me. He held me down and I fought him. I kicked him, pushed and punched him but he didn't stop. I tried to tell him what he had done when he sobered up but told me that I was lying. He wouldn't do that, he's not a rapist. I convinced myself it didn't happen the way I thought it had. Maybe I was crazy.
We were to be married a few months later. Everything went back to normal, so it seemed. I had to go pick up my son from NC and stayed there a week.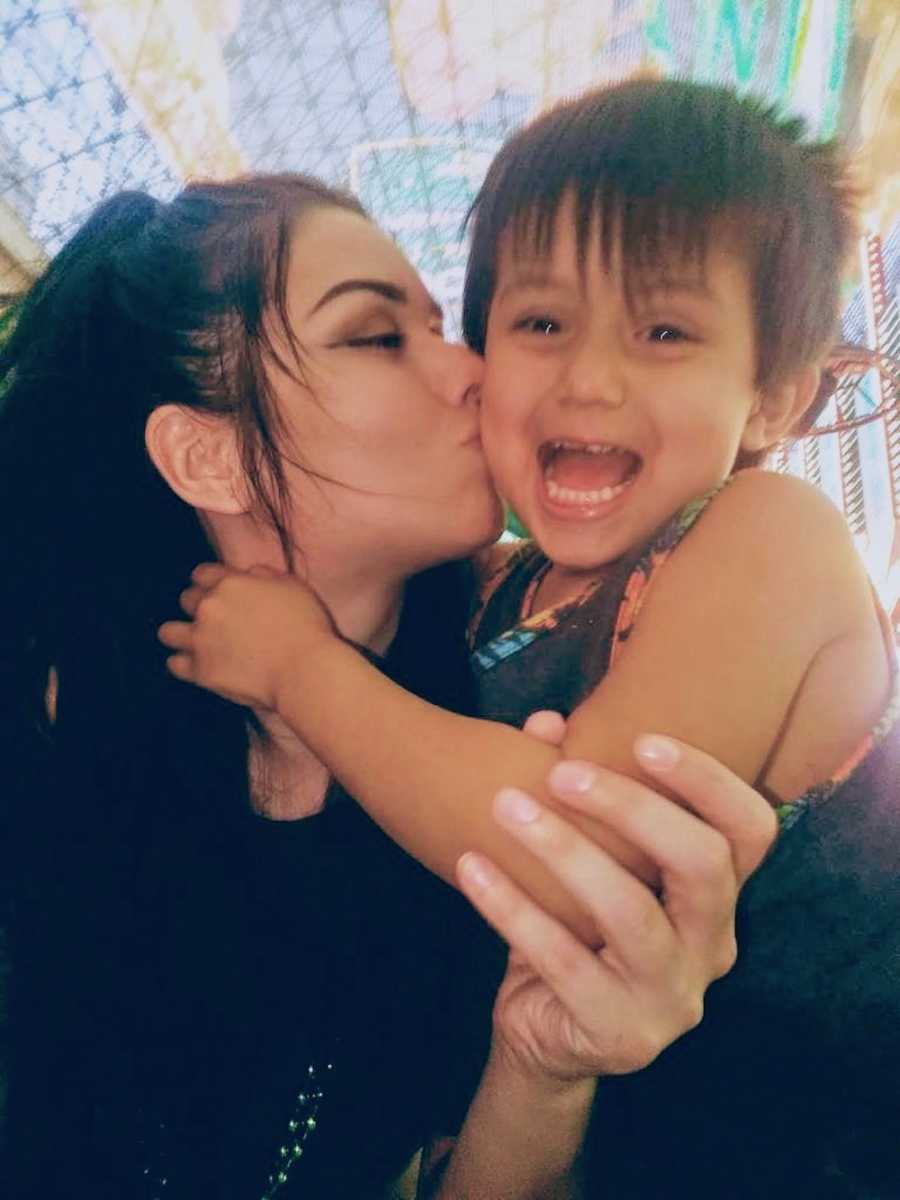 In May we were married. It was a nice ceremony; everyone had a good time. I'll never forget how he looked at me that day. My wedding day was the day I realized I made a huge mistake. I didn't want to walk down the aisle I wanted to tell my family 'NO' but there were people from out of town, so much money went into this. I didn't have the courage to say no. My ex-husband looked at me and said, 'You're my wife which means you are my property now.' That resonated throughout my body. I kept repeating it over and over in my head. A few weeks later he punched me in the face in front of my son. The next day my son was gone. I sent him to live with his father because I didn't want him to be around that.
As time went on, he beat me, strangled me, dragged me through the house by my hair. I remember screaming for help, but we lived in a decent sized house. The neighbors couldn't hear me screaming from the inside. I was drained. I told his friends and they didn't do anything. I called his brother and his family stopped talking to me. They didn't believe me. Nobody did. I felt hopeless.
Eventually I stopped fighting back. I was mentally broken to the point where I just gave up.
In the beginning sex was fun. We did things I've never done before. Eventually, I lost interest because of the abuse… But no matter how many times I told him to stop, or that I didn't want to have sex he didn't care. Sometimes he'd get mad and guilt me into it. Eventually I just stopped talking. I cried when he had sex with me. I just laid there looking at the ceiling waiting for it to be over.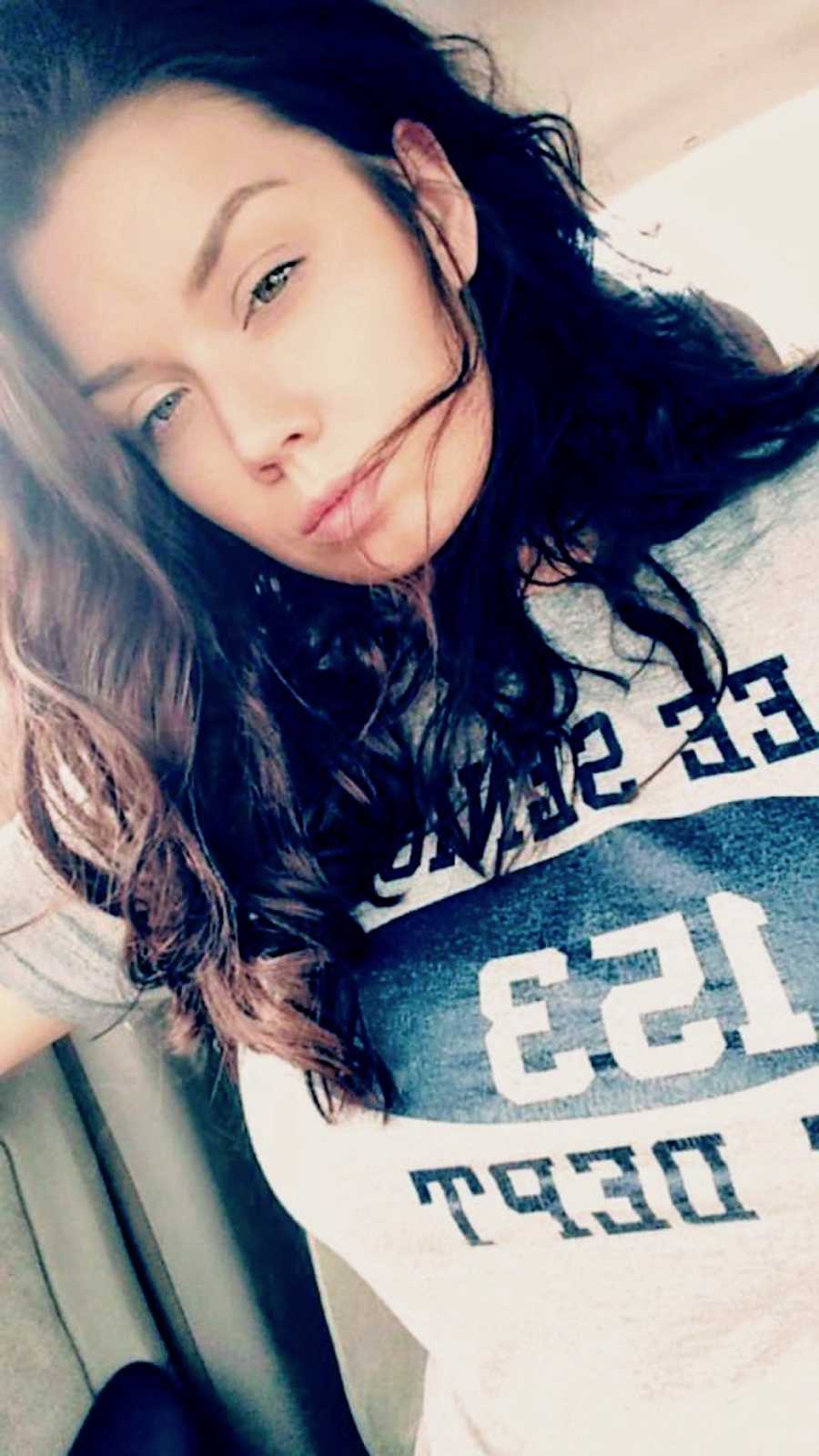 When he'd come home drunk, I'd just shake with fear. I peed myself one time because of how humiliated he made me. He spit in my face and strangled me often. I want to die. I wanted him to kill me because I couldn't bring myself to do it. One time I worked up the courage to call the police. He took my phone, grabbed a knife, and forced me to hold it against his chest. He told me to kill him because he would rather die than go to jail. I stood there in shock and I went numb emotionally.
I got pregnant and I didn't want to be. He was ending things with me. We had to move out of our house and his sister let us stay there. I was terrified of her because he constantly threatened to have her beat me up. I stayed in the room as often as I could. He was seeing other people. He didn't want me anymore. That hurt because I took care of him. I paid for everything; he never paid the bills. He lived with me for a year for free.
The last time we got into it was one of the last times I saw him. He kept punching me in the head and pulled me around by my hair. He knew I was pregnant and tried to kick me in the stomach. I just wanted to be with him. I didn't want the relationship to end I just wanted the behavior to change. I wanted the old him back.
That night I threatened the police and he threatened to leave with his kids to the mother of his children's house. He said he'd have her shoot me if I tried to stop them. I grabbed my phone to make the call, but he threw it. It was dark and I couldn't see so I rolled over and faced away from him. He started to play with my hair and rub my back. I remember thinking what the hell is wrong with him. The next day he woke up and asked me how my head was. He tried to hug me, and I pulled away. I started spotting blood and my head was pounding. I stayed home until his sister left. I decided to go to the hospital and get seen by a doctor. I walked in at 3:03. That's the day my life changed for the better but at the time I didn't realize it.
My friend came with me to the hospital. I didn't know really what to expect but I knew I was doing the right thing. The doctor helps me get through the initial process of me calling the police. I waited for Henderson Police to show up and I made the report. I told the officer I didn't want to press charges just filed a report and he told me he is not an advocate for domestic violence and I shouldn't be either.
So, I decided to go ahead and file the report knowing that charges could be pressed. my ex-husband called me numerous times throughout the night because he knew I was going to press charges. A month-and-a-half later he was picked up by the police after I filed my second police report.
During the relationship I made sure to document everything. I had photos, I wrote down specific dates and incidents, I took screenshots of messages between me and friends, I took screenshots of conversations him and I had via email, and screenshots of ongoing conversations between the advocates on the domestic violence hotline and myself. I had videos some of them I turned in, others I kept because I wasn't ready to show anyone.
I remember getting to the police station and talking to the officer. I told him what happened and everything my ex-husband did to me. I told him he raped me, and the officer told me that I should have called the police right away. He said that marital rape is hard to prove and insinuated that it was actually rape.
I wanted to get an abortion with him. By the time I was settled down it was too late. I wanted to give him up for adoption, but I couldn't fathom giving away my own child. So, I kept him. Everyday I'm reminded about the things that happened because I look at my newborn son and see the face of my abuser. I know it's not my son's fault and the only thing I see my son is a blessing. A second chance to raise a man instead of an abuser.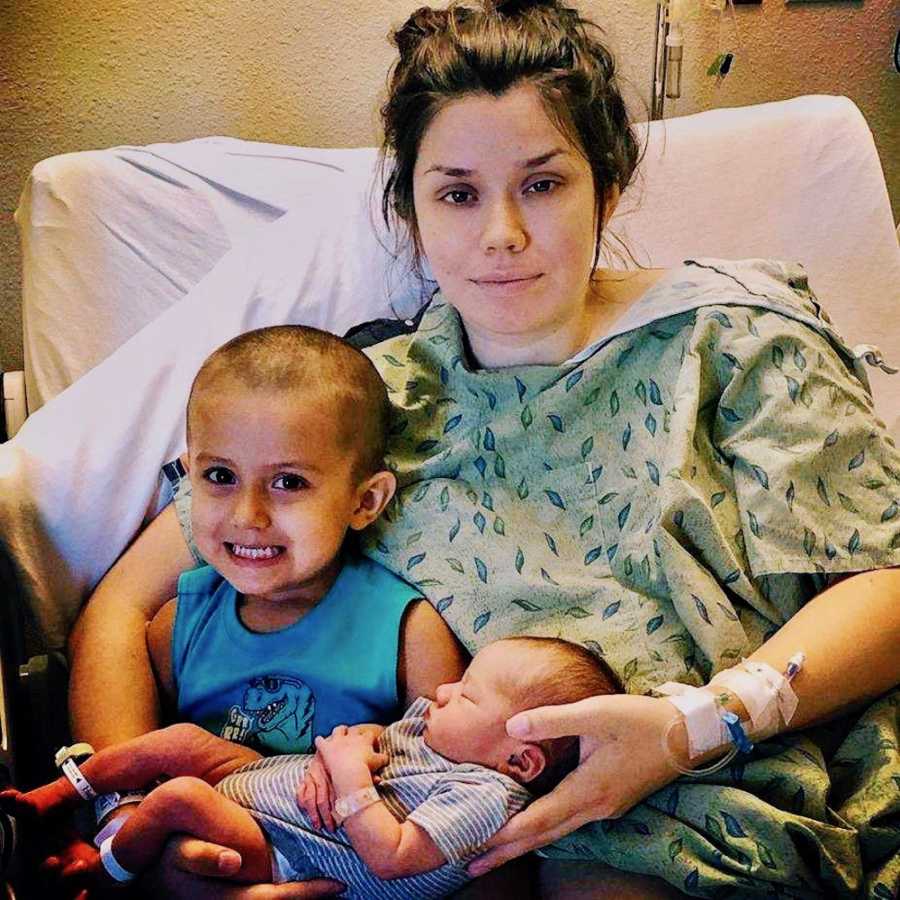 Rape. It comes in many forms and it's horrible. Sometimes it's a random stranger, sometimes it's a family member, sometimes it's when you were too drunk at a party, and then there's your spouse.
When time comes, I know someday he'll ask about his father, but I don't know what I'm going to say yet. All I do know is that I can tell him about the power of forgiveness. Forgiving my ex was the hardest thing I've ever had to do and it's a continuous battle. It's not easy and it didn't happen overnight still feel anger and I don't know how to handle my emotions sometimes. I don't know that by being able to forgive him I was able to let go of the anger I was able to move on. I am a very blessed woman and mother."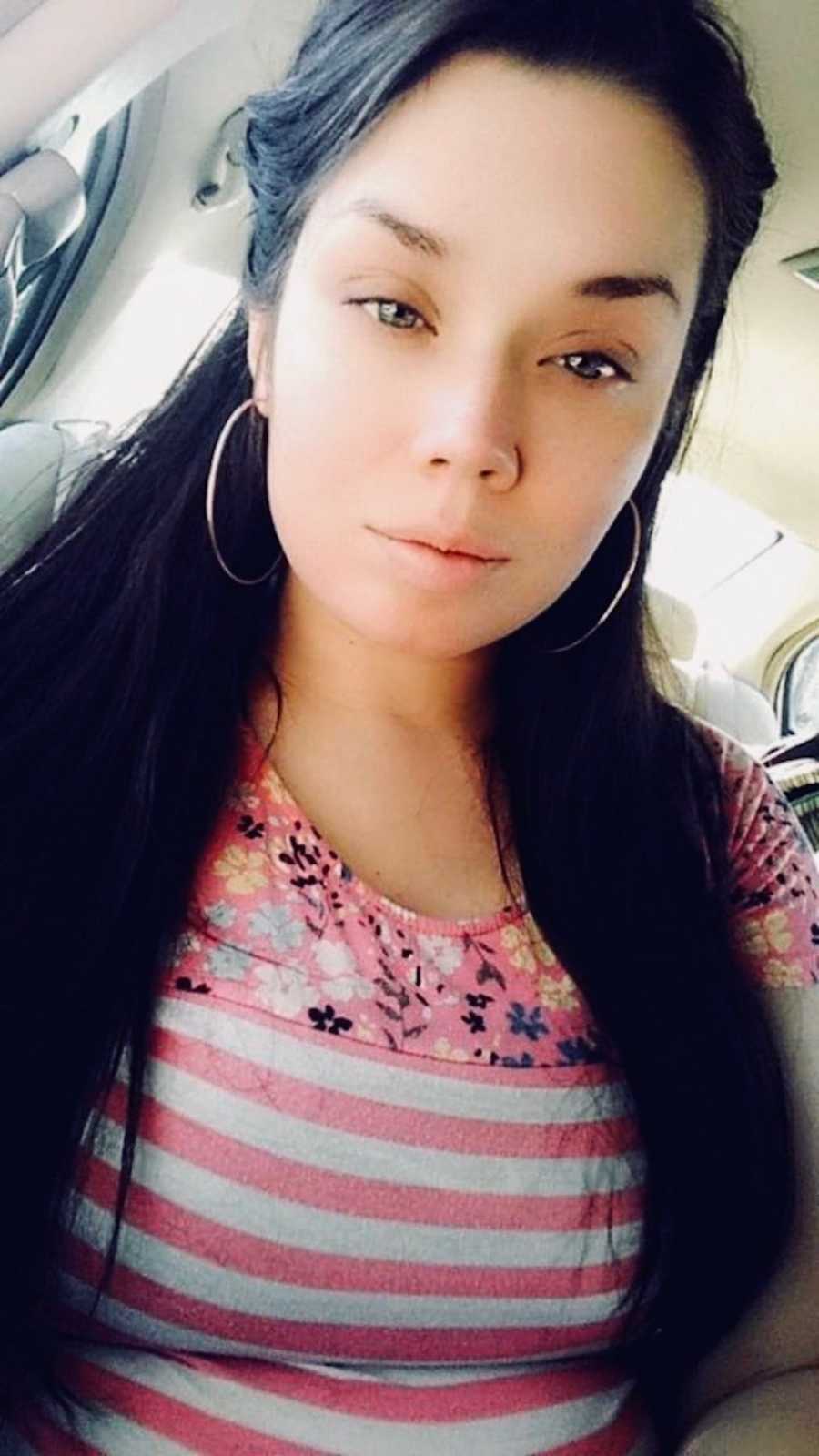 [If you need help, please call the National Domestic Violence Hotline at 1-800-799-7233 or visit thehotline.org to live chat with someone 24/7. Help is out there and you are not alone.]
This story was submitted to Love What Matters by Betty Williamson, 24, of Las Vegas, Nevada. Submit your story here, and subscribe to our best love stories here.
Do you know someone who could benefit from this story? Please SHARE on Facebook or Twitter