"Once you become a parent marriage becomes 1,000 times harder. Over the last few years we have had conflicts over all kinds of things: how to care for our babies, finances, our living situation, time together, sex, cleaning, football… the list goes on and on. Some of these things weren't worth fighting over, but the truth is, once you start having children, everything changes. The small things that were never a big deal are suddenly a huge problem, like the NFL. Ryan loves football and we used to watch the games together, but now I can't stand it. The kids aren't quite into it (yet) and the games are hours long. There are many other things I would like to do with my time, but for Ry, this is something he really enjoys and loves. And we had to find a common ground.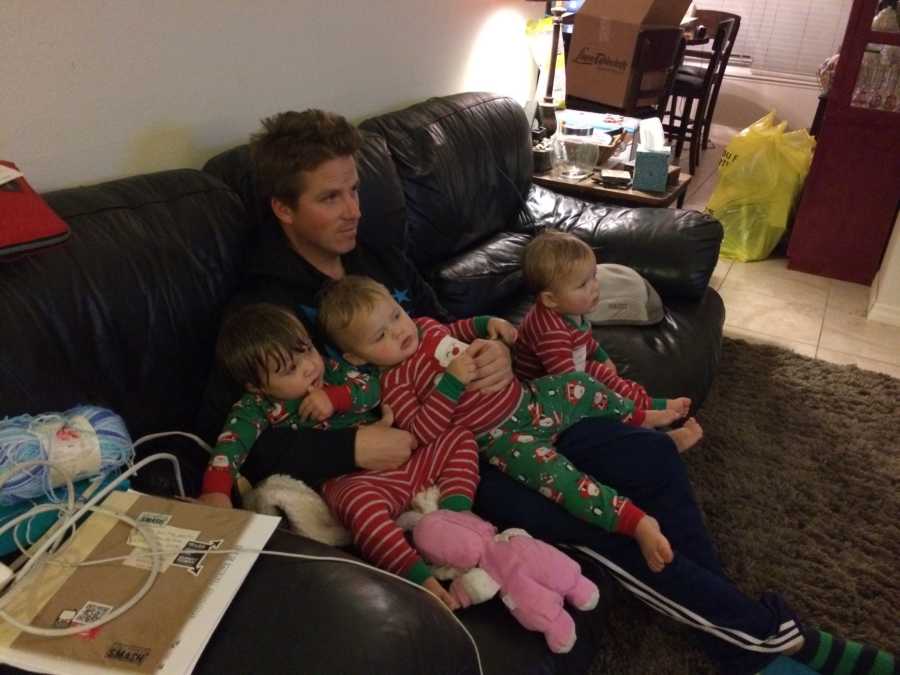 Another thing that changes after you have kids is intimacy. We often find ourselves having intentional, honest conversations about sex because sometimes it's really hard to want to be intimate after kids – and sometimes you're just so damn tired that you don't even want to be touched. During our first year as parents I am pretty sure we had sex maybe 5 times. When it came to sleep or sex, sleep always won. Not to mention, I was neck deep in my postpartum depression and anxiety, which didn't help. However, sex allows you to share in deep intimacy and is important to be intentional about making that time for one another. Sex after kids is not as spontaneous and often comes after a long day of changing diapers and pure exhaustion, BUT it is also so good for your marriage to stay connected intimately.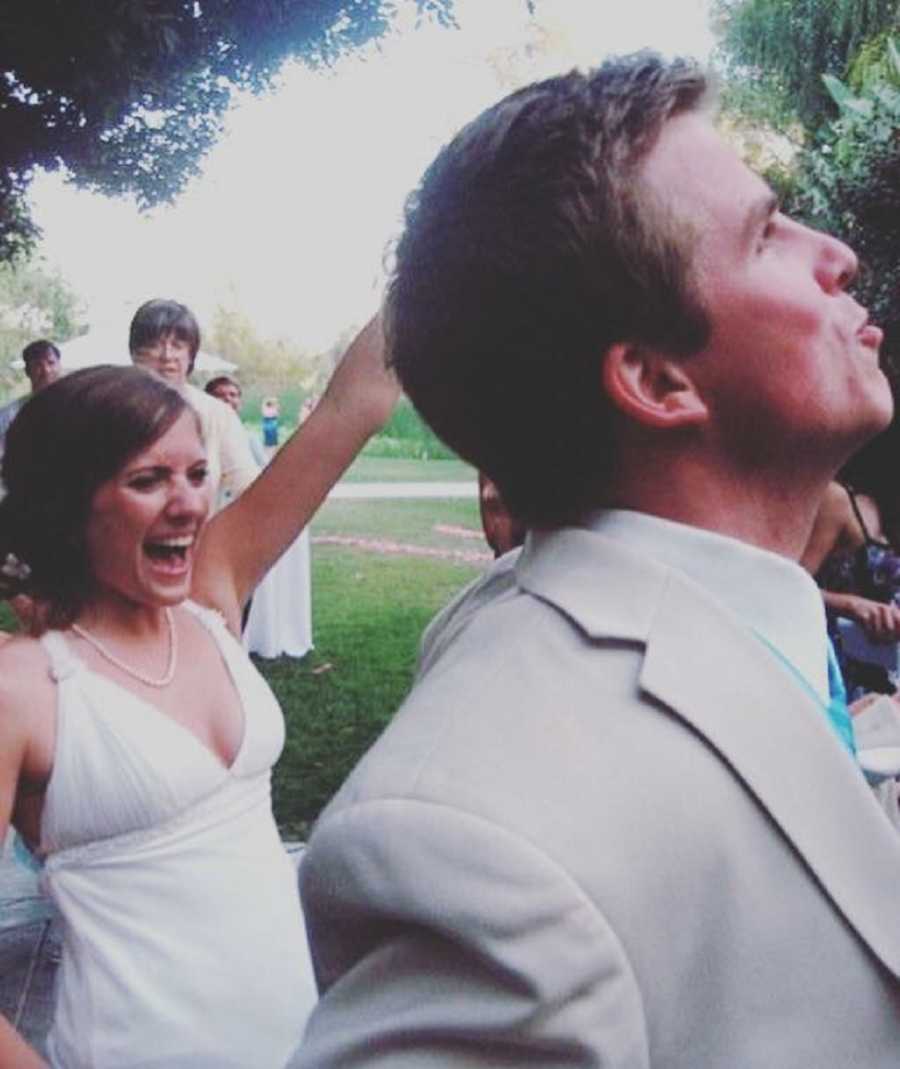 And then there is also the major struggles like finances and living situations. When we found it I was pregnant with triplets, we decided to move in with my parents. As much as we loved our 2-bedroom beach condo, we knew it wasn't going to be accommodating for the 5 of us. We have been living with my parents for 3.5 years now and we have been trying really hard to save so we can buy a house, but it is so expensive in California. We recently had a discussion that turned into an argument about moving out of state. After hours of fighting we didn't even know why we were fighting. We were just talking about our options, being able to support each other and our kids, and our heart's desires, and it led to a massive fight. The stress of our finances and living situation can be so overwhelming at times that it causes stress on our marriage, which is why we are continuously reminded of the value of simply talking to each other so it doesn't fester in our hearts.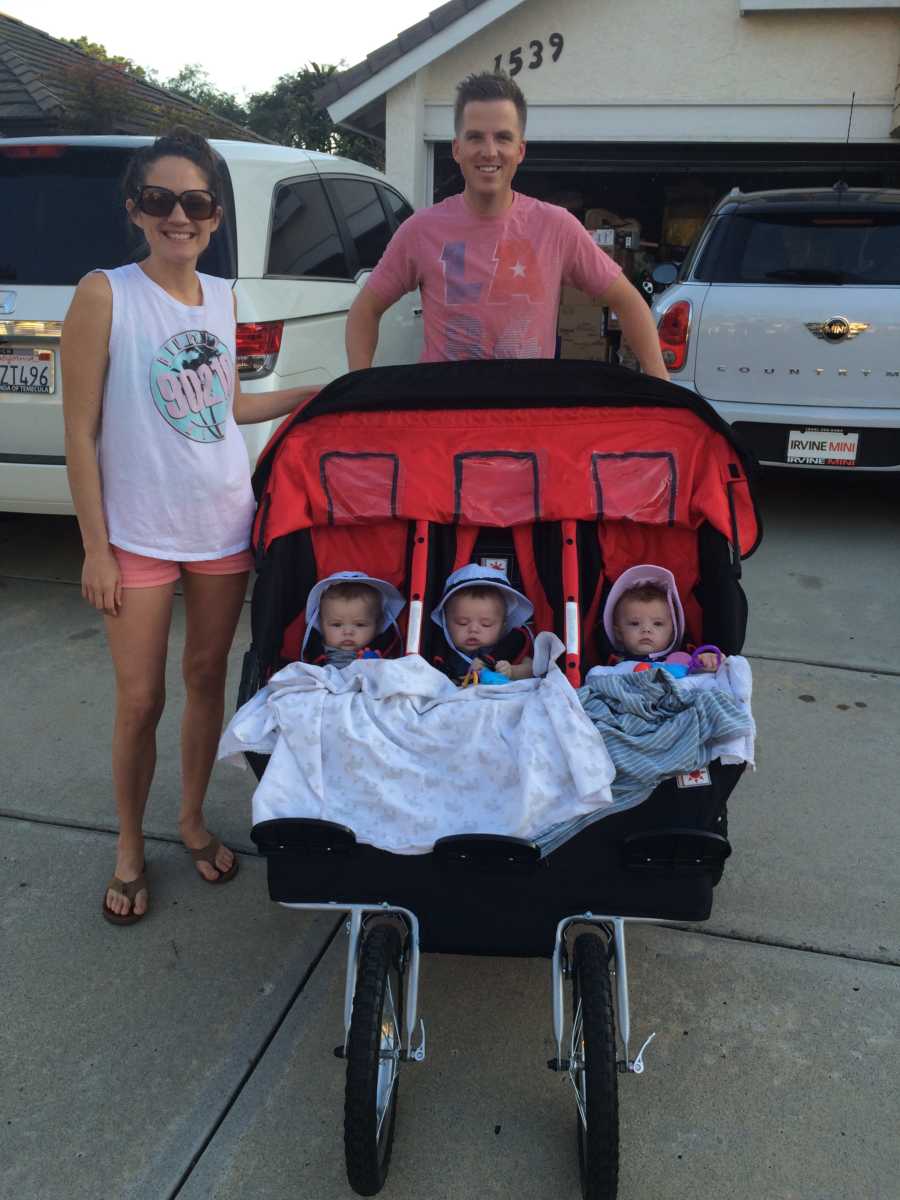 Over the last few years we have faced many things as parents that have undoubtedly forced us to really work hard on our marriage and be intentional about overcoming our struggles, making time for each other, and growing together.
I'm fortunate for our years in therapy early on in our marriage because it really taught us how to communicate effectively with each other. While over the last 3 years as parents we have had our fair share of ridiculous fights, we have also faced some very challenging and difficult  conversations, which have required so much intention to work through. Last summer my daughter almost drowned and this accident required several honest and intentional conversations for both of us. I remember asking Ryan, 'Do you blame me? Are you upset with me? Can you forgive me?' And he was always so loving and gracious. My anxiety peeked to an all time high and I needed Ryan to help me work through my own guilt and shame that my daughter almost died. I needed his love, grace, and forgiveness. There is so much power and beauty in having grace for one another.  And it is important to express that in our marriage.
While kids change everything, they also bring you closer than ever before. Yes, marriage is a lot more work when you add babies to the mix. However, even though kids change everything, it is also the greatest opportunity for your marriage to grow and fall deeper in love."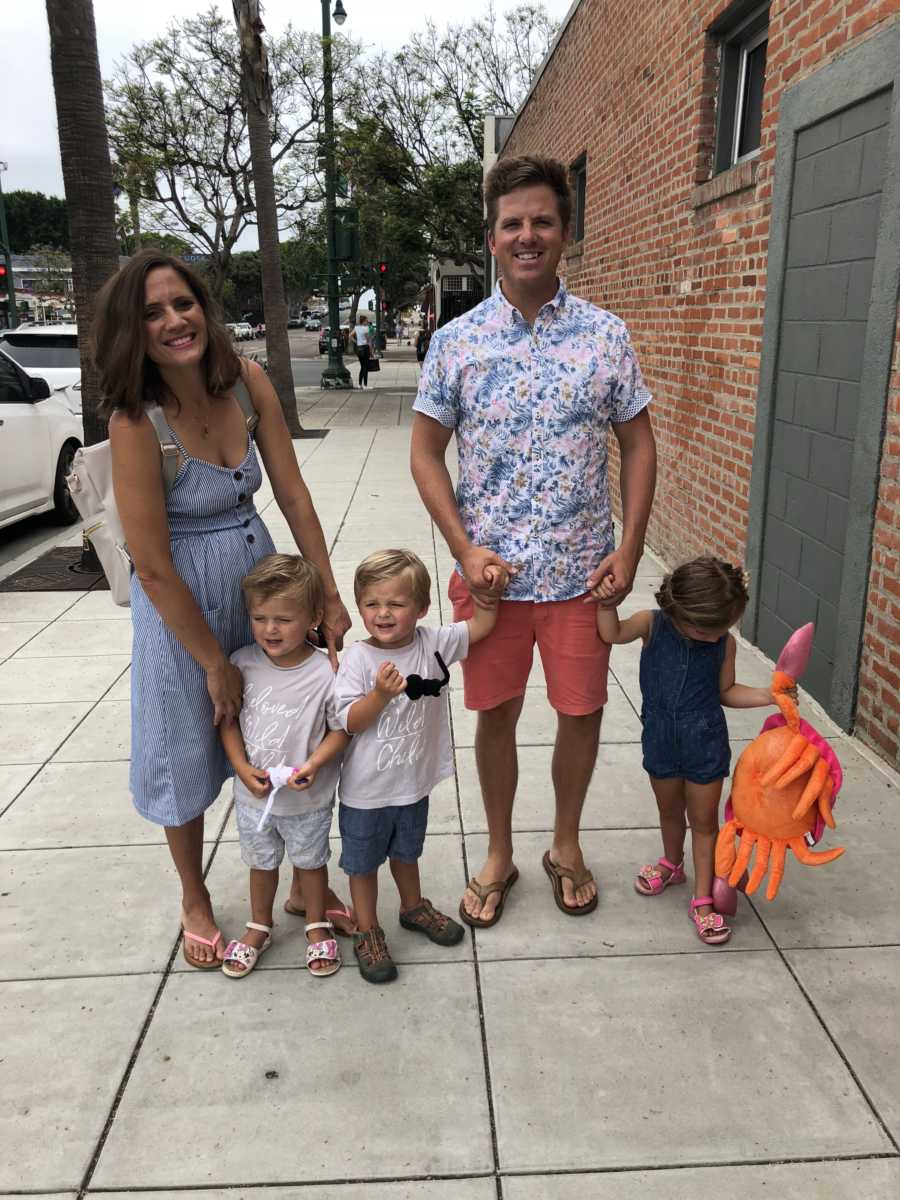 This story was submitted to Love What Matters by Desiree Fortin of California. You can follow her journey as a mom of triplets on Instagram.
Provide strength for other struggling parents. SHARE this story on Facebook or Twitter.