"I was 20 years old when I ran away from home for good. My backstory is traumatic and painful and long. But to offer a bit of context, I'll begin by saying, I should've been a Jersey girl. I was in second grade when my mother and father divorced. She relocated my sister and me from my birthplace of Elizabeth, New Jersey, to Columbus, Ohio, to be near her mother. She said it was because my father wasn't helping. I grew up in Columbus but visited and briefly lived with my father and his family in New Jersey during a period when my mother was unable to.
Growing Up
Moving to Columbus was difficult. It was a quiet, slow, disappointing culture shock for my 7-year-old self. It's where my inferiority complex was formed. It's where my single mother lost hope and her depression led to addiction. It's where I lived when I learned that my father died when I was 12 years old. It's where my sister was tragically murdered by a man she was dating when she was just 21 years old and I was 19.  
As a child, I never felt a connection to the city I grew up in, or even to my family. I never felt like I belonged or that I had any sense of belonging at all. I was a sad, anxious, worried kid. I was eager to grow up and be an adult so I could leave behind all of the things, people, and circumstances that made me ashamed of who I was and where I came from. I wanted to live a different life. One where I could make sound decisions for myself, peacefully. I wanted to create a better life than the one I was dealt.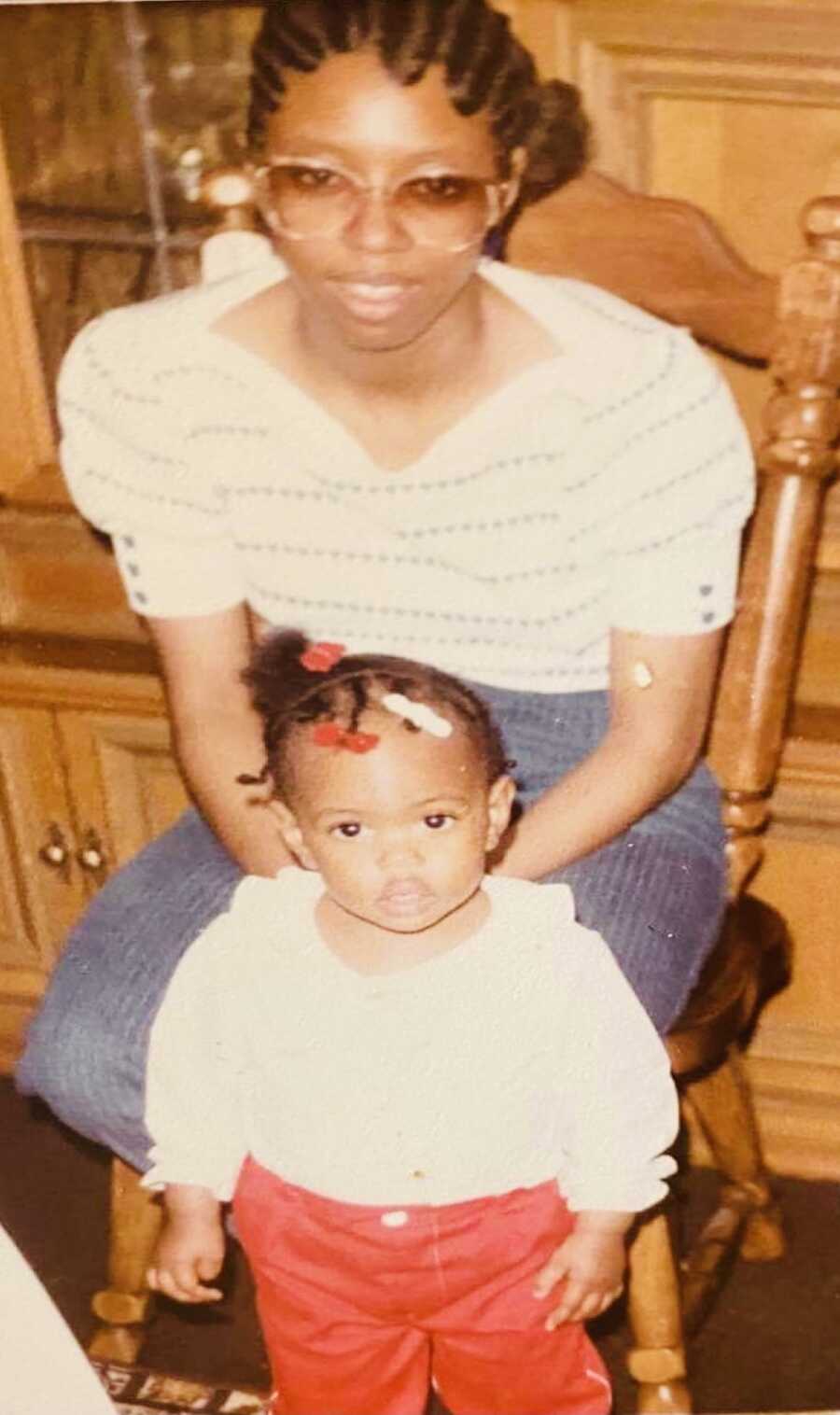 I had this sinking feeling that if I stayed in Columbus, I'd be miserable. I'd end up with a job I hated, I'd settle with some guy I went to high school with and live a boring, wretched, unfulfilling life. I didn't want life to happen to me, I wanted to decide for myself. 
New York was my first choice. I felt drawn to the energy, the lights, the sounds, the crowds, and the smell of sauerkraut hot dogs and pretzels from street carts during the few times my parents took me to the city when I was a little girl. I wanted to be the next Katie Couric. My dream was to live in the city, have friends from different cultural and ethnic backgrounds, have nice clothes, go to cool parties, and meet exciting people. It might sound generic, but it was what I wanted. I was a small-town black girl with big, improbable dreams.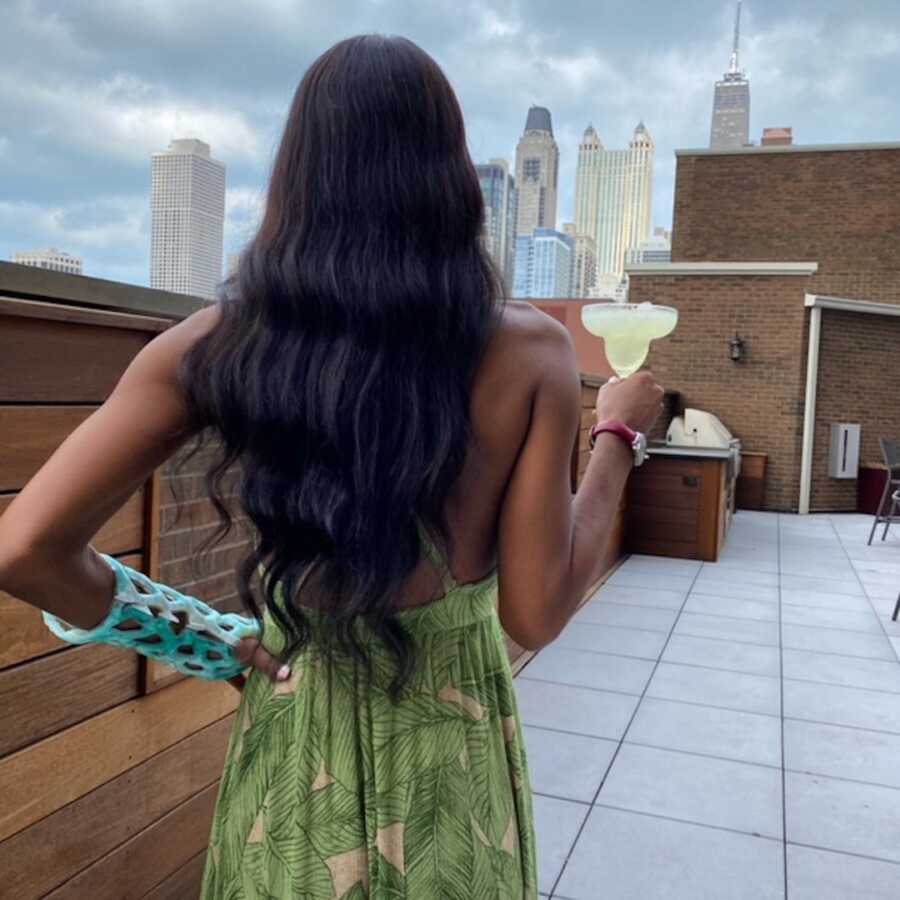 A Tragic Loss
The catalyst for leaving Columbus was my sister's tragic and untimely death. She was 21 years old and had two daughters, ages 3 and 7. One evening, when she learned of her partner's indiscretions and attempted to end the relationship, violence ensued, and my two little nieces were left without a mother. The grief and emotional pain were greater than most things I had felt up until that point in my life. 
I used to have this recurring dream. She was alive in my dreams, and it felt so real. It was relieving until the moments I'd wake up in tears, immediately realizing that it wasn't a dream and she was actually gone. We were close in age and shared a special bond growing up. She was my big sister and my protector. She could bully me and pick on me, but she never allowed it from anyone else. When she died, I spent most days sleeping and crying and most nights drinking in bars and running the streets with friends. One night. I drove home drunk. I could hear a voice telling me to crash my car into a divider because I would never feel good again. I knew that night I needed a change. I needed a fresh start. It was time for me to go.
I wanted to start a new life, live in a new place, make new friends, date new men, go to new places, create the life I wanted, and make it as different from mine as possible. I told a work friend, Kelicci, about wanting to move to New York, and she suggested that I consider Chicago. She said it was less expensive than New York, closer to home, and that it was a fun, clean major city. I invited my friend Shenae to visit Chicago with me. She agreed to go, and we booked a hotel on Hotwire.com and printed the directions off on Mapquest. We drove for six hours from Columbus to Chicago in my red 1999 Mitsubishi Galant that always smelled like dirty water. We spent the weekend in Chicago, and on the final day, I decided it was where I was going to live. 
When we returned from the trip, I posted a photo of the skyline on my refrigerator. One year later, I packed everything I owned, said goodbye to my family, boyfriend, job, apartment, and friends, and moved to Chicago.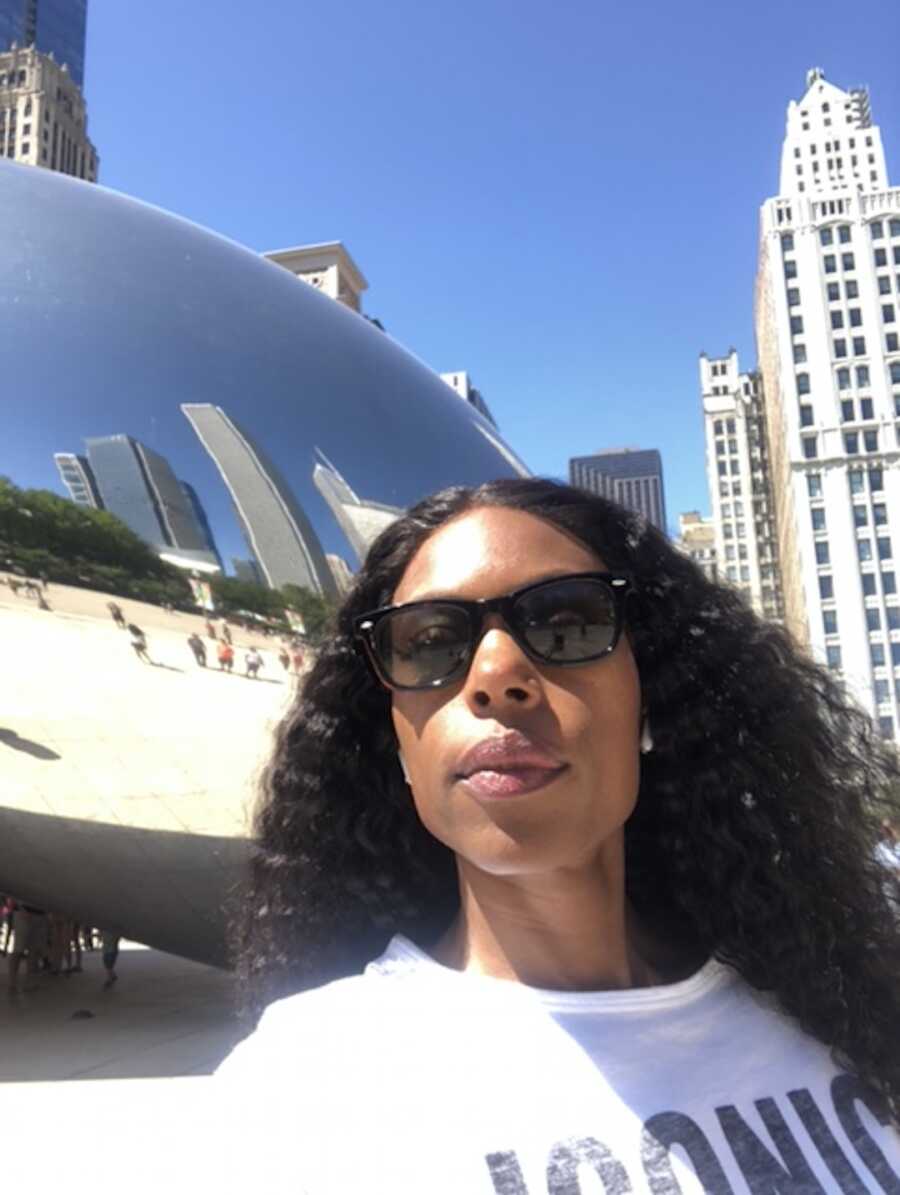 Finding Support in Chicago
The day I moved to Chicago, I had a little over $700 in my bank account, no job, friends, and no family. The only person who I kind of knew was my roommate, Skye who I met on Roommates.com. She had a shared 3-bedroom apartment in a safe neighborhood on the North side of the city and was renting one of the rooms out, which was the one I ended up in. 
I realized if I was going to make it work in Chicago, I needed to build a community for myself. I was lonely at times, but I remembered that I also felt lonely in Columbus, where I was surrounded by people I knew. I joined social clubs and sports leagues and tried new activities like softball, soccer, and floor hockey. By the time I moved to Chicago, I was 20 and I'd outgrown my shyness. I've never had a problem meeting or making friends, my problem has always been keeping them.
My life has been a revolving door of people coming and going. I've easily attracted friends and men to date because of my upbeat personality, but they all eventually leave. I can't recall a time when I felt supported in my life. When I was seven, my mom told my sister and me that we couldn't depend on anyone. She said girlfriends would betray you and sleep with your boyfriend, and that all men wanted was sex. She told us never to ask anyone for anything. She said we needed to become independent so we'd never have to rely on anyone besides God and ourselves. She said women needed to always have their own money so that they wouldn't be trapped in a relationship with a man who mistreated them. I think she meant well, but I can see how these ideas have contributed to my struggle to maintain personal, intimate relationships with both men and women. 
I've never felt supported by my mother. I love her deeply and wouldn't trade her for anything, but the traditional mother-daughter bond you see on TV and in movies has never been us. I could never find a Mother's Day card because they all talked about, 'best mom,' 'you've always been there,' 'you're my best friend,' etc. The complexities of my relationship with my mother began then declined and then spiraled into a web of addiction that changed the course of our lives.
I was angry, I resented her, and I blamed her for my messy life. I thought if she had chosen us instead of her addiction, I'd have been better prepared to live as an adult. I blamed her for not teaching me things that would have saved me from learning the hard way. I blamed her for not making me go to school, for not being there, for the instability, for everything. I resented her for a long time, even after she had completely turned her life away. I reached a point of acceptance within the past 10 years. We love each other, and we're closer than we've ever been, but there's still room for improvement even today.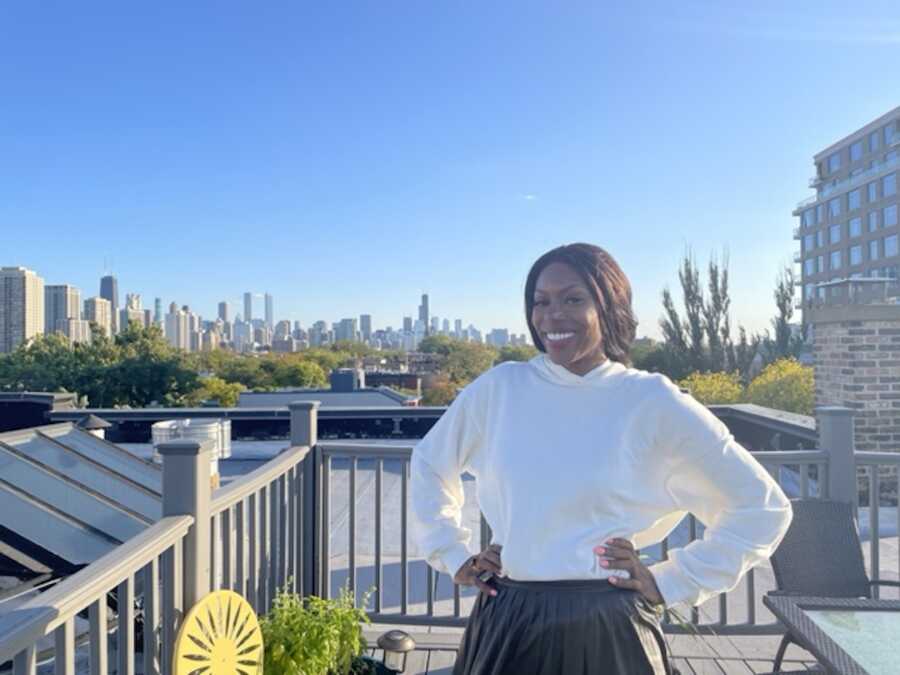 My Bonus Moms
Over the past two decades, I've lived many lives in Chicago. I've lived the young student life, the Miller beer girl life, the administrative young professional life, the budding young entrepreneur life, the stay-at-home fiance life, the Real Housewives of Chicago life, the struggling small business owner life, the corporate professional life, the jet-set life, and the adult student/career life. I've met many people along the way, but still never felt like I had a solid, genuine support system, until I took a closer look. I realized that I did have people who supported me. They were hiding in plain sight. They were my Bonus Moms. It's important for me to state that no one could ever replace my mother and the connection we have. The relationships I have with my bonus moms cannot compare to what I have with my own mother. It's a different type of relationship. 
They are the fairy godmother in Cinderella. They don't make regular visits or calls. We don't have plans for years at a time. They don't tell me what to do, they listen. They keep me in their prayers. They wish the best for me. They check on me by text or phone or social media. They compliment me and tell me they're proud of me and they love me. 
I met my Jewish Mama, 'The Empress,' Faith Daytz when I worked in an administrative role with a Real Estate Investment Trust. She was the assistant to two c-level executives, and we worked on the same floor. I saw her every day and she made me laugh and smile and shared little Jewish mama tips on life, friends, little things. One day she came by my desk in the front of the office and said, 'You don't belong here. Get out.' 'You're too exciting and young and pretty to sit in this office all day where no one can see you. You need to go work at an airport or something.' She also helped me through a difficult situation with the guy I was seeing at the time. We had a tradition for a couple of years. We're both Scorpios. 
Around the time of our birthdays, she would take me to dinner or to have a dirty martini with blue cheese olives. I haven't seen her in person in at least 14 years, but we've maintained our relationship through social media. She's always there for me if I need her. I can message her for career or relationship advice or just let her know that I miss her. We remain connected to this day.
I've had two other bonus moms through the years. One is my father's sister. Before he died in 1994, I had briefly lived with her and my grandmother in Toms River, New Jersey. We had a familiar relationship because even after my mother moved us to Ohio, my Aunt Linda visited us in Columbus. She even took us to Cleveland one time and took us skating. Aunt Linda sent me birthday cards with $10 in them. She was there for us when my father died. She took us for rides in her car, and we sang along to tony tony tony songs.
Aunt Linda was there when I graduated high school, when my mom got remarried, when I found out that my fiance was a white-collar criminal, when I felt alone, when I moved to Chicago, and when my mom is being mean to me, she always makes herself available. She gives me sound advice. She tells me stories about my father and always reminds me I'm the daughter she never had. I can discuss relationships and life situations with her, without any judgment. She treats me with respect and allows me to develop and share things, whenever I need an ear. During early Covid, she told me she was having hip replacement surgery. When I asked who would be taking care of her, she didn't know. I said, well I'm coming. I bought a ticket the next day, and since I had recently been laid off, I had time and went to New Jersey to look after her until she was able to stand and walk on her own.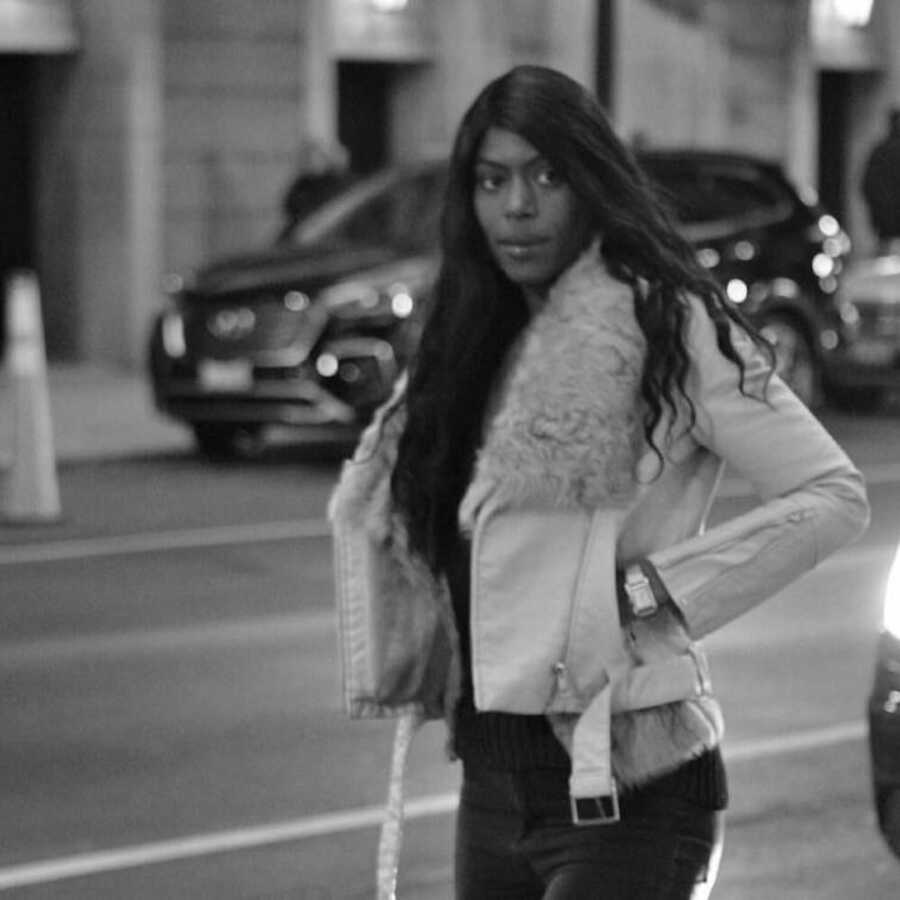 I met Linda Cobbs 9 years ago when I moved two blocks from where I was living at the time. The first unit I saw was larger and had nicer views. The owner decided not to rent to me, but I stumbled across another unit for rent in the same condo building. I applied, got the second apartment, and moved in. I was in my late 20s by then. I was in-between careers and trying to read myself into the next chapter of my life. Things seemed great on the outside, I was focusing less on my failed engagement and the failed relationship that followed. I was introduced to a new group of women I admired. I was having fun. I started a new business, and I was dating again. That's what it seemed like.
I felt dead on the inside. My business basically went to smithereens. I was working 15-hour days, and it never seemed like I'd be able to catch up with my fiances. I was failing at dating, I was being audited by the IRS for 3 years of income taxes, I learned that my mom relapsed, and I was exiled from my entire friend group all at the same time. I remember one friend got upset with me because I couldn't go to brunch. She thought I was being flaky, but I was really just trying to keep a roof over my head and there was no way not to say that and feel embarrassed. I was struggling in every area of my life. I was barely eating or sleeping. It was like living in a nightmare I couldn't wake up from. 
Linda, my front desk lady, would call or text me and say, 'I haven't seen you in a few days, you need to come out of that apartment.' 'Hey, I'm just checking on you, how's everything going?' She helped me find someone to fix the brakes on my car once. She shares stories with me about her 6 daughters, and how she's always worked and never been able to take care of herself. She's invited me to BBQs throughout the years and I've invited her to lunch. I watch her care for her dying mother and show up for work still as kind and lively as she was the day I moved into the Park Chestnut. She prayed for my mother and my entire family during my mom's relapse in 2019. When I took my brother in last year and he gave me a hard time, she said, send him down here and let me talk to him. 
When I went back to school in 2019 and re-entered the workforce, Linda was cheering me on. She was telling me how sad I used to be and how she remembered me struggling and that I wore a baseball hat for an entire year. She asked me what was going on when I was wearing that hat. In hindsight, I was hiding, but she saw me and has continued to look after me even though she retired from the building five years ago.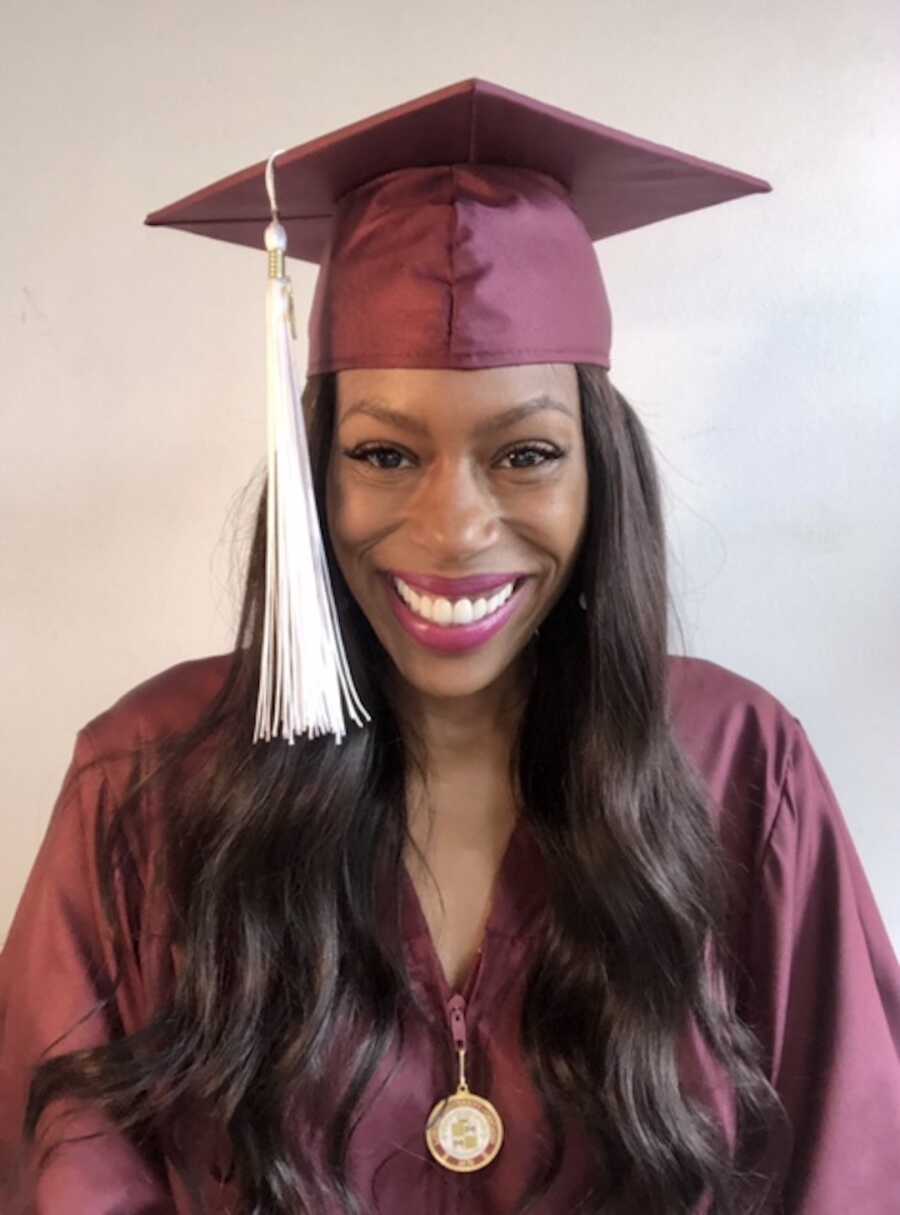 She sends me an inspirational text message every morning to encourage me, to tell me to have a great day, to tell me she loves me and that she's proud of me. It means a lot to me that I've made her proud because I think we all want to see something good come out of the people we invest in and share our lives with. I went back to school at 36 and earned a degree last year, at 38. I'm the director of sales at a MedTech Company, Cast21 in Chicago. I'm single, with no kids yet, but I finally know who I am, what my purpose is, and why I was able to overcome who I am. 
My Bonus Moms have been integral support systems for me. I'll be connected to these women through distance and time because they nurtured me at some of the most vulnerable moments in my life. I think what makes these types of relationships so special is that they're organic in nature. Nothing is forced. None of these women HAD to spend time with me, talk to me, plant positive ideas in my mind, let me know that things are going to be alright, or encourage me to be a better version of myself. They just did, and I'll love them all forever."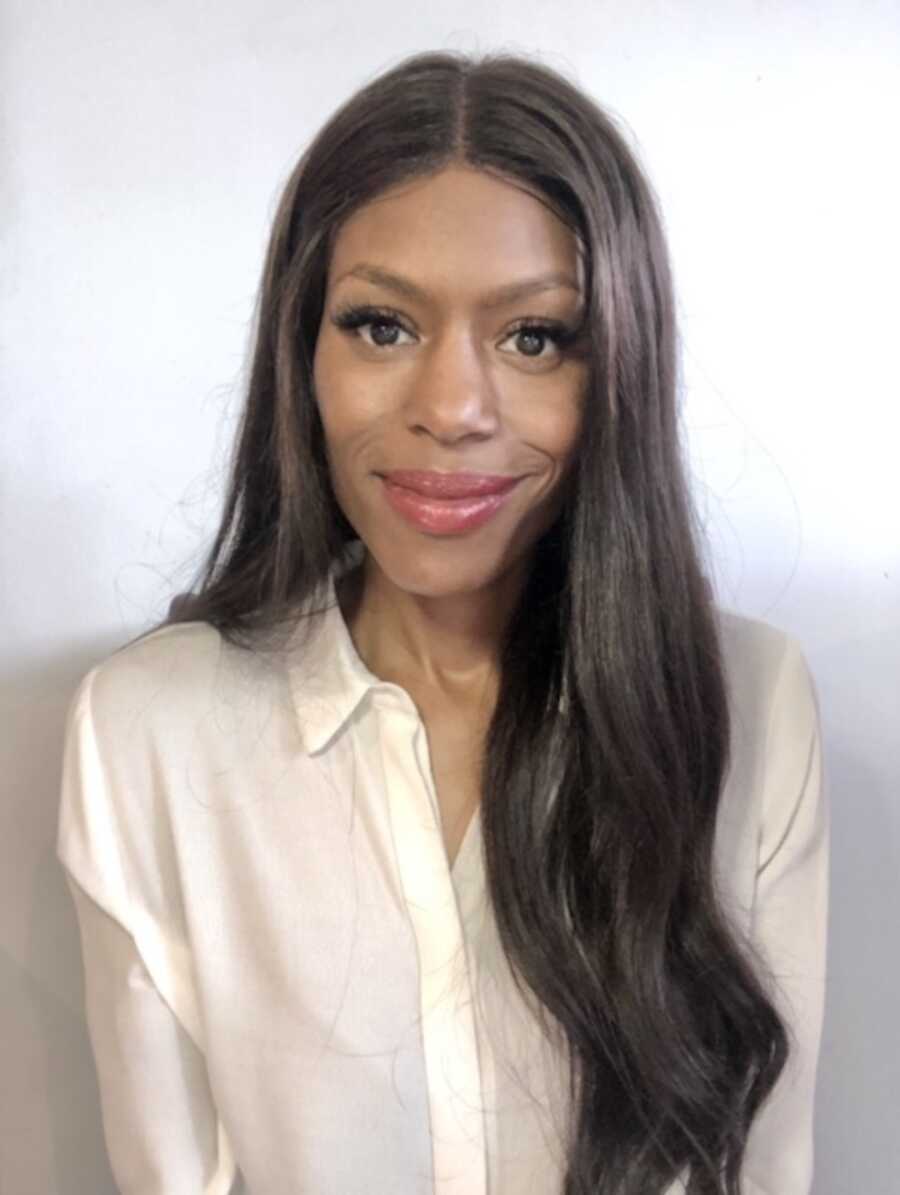 This story was submitted to Love What Matters by Casey Bogin of Chicago, Illinois.  Submit your own story here, and be sure to subscribe to our free email newsletter for our best stories, and YouTube for our best videos. 
Read more stories like this:
'People ask if Emilio is mine. Without a second thought, I respond, 'Yes.': Woman shares beautiful bonus mom journey after toxic relationship
'I hate Bre.' If you're a parent, you know how deep those words cut. I was broken.': Bio, bonus mom shares journey, 'It's not easy, but it's WORTH IT!'
'Alesha's pregnant and Josh is the father?' My world stopped. 'THIS ISN'T TRUE!' I chose to believe him.': Bonus mom shares journey through tumultuous relationship to peaceful co-parenting
'Your boyfriend and his ex are traveling together? You're okay with this?!' I laughed, thinking about Corey driving Robin nuts the entire trip.': Bonus mom shares co-parenting bond, 'She makes me feel like part of the family'
Do you know someone who could benefit from this story? SHARE this story on Facebook to let others know a community of support is available.