Teenagers can be notoriously difficult to shop for so Easter gifts for teens that won't make them roll their eyes are a must. With a blend of useful (yet trendy) products to gifts they can have fun with all year long, read on for the best Easter ideas for teens.
Easter Gifts For Teens Under $20
1. Starbucks Gift Card
You can never go wrong with a gift card to your teen's favorite spot and Starbucks is a sure-fire win for most teenagers. A $5–10 gift card will get them a drink or two whether they opt for their favorite classic latte or order the latest trending TikTok concoction. If you're a parent to a few older kids, use Starbucks gift cards for an elevated Easter egg hunt.
2. Hair Accessories
Always a useful product, hair accessories are a wonderful item for Easter basket stuffers. From scrunchies to claw clips and beanies to flat bill hats, you have quite an array of options to choose from that won't break the bank. 
3. Fun Socks
As much as older kids try to act as though they are above "childish" things, fun socks are a great way for them to hold onto their inner child. Opt for socks that blend the holiday with bunnies or chicks. Choose a pair that features their favorite gaming or cartoon character. The funky socks will surely get a laugh and definitely get some use (even if it's just inside the house).
4. Journal
The formative teen years can be pretty difficult to navigate and a great way to handle those emotions is to write them down. They can use the journal as a diary, a gratitude journal, or to write creative ideas. Journals are an incredibly popular product so you are sure to have your pick of cute cover styles that your teenager will adore.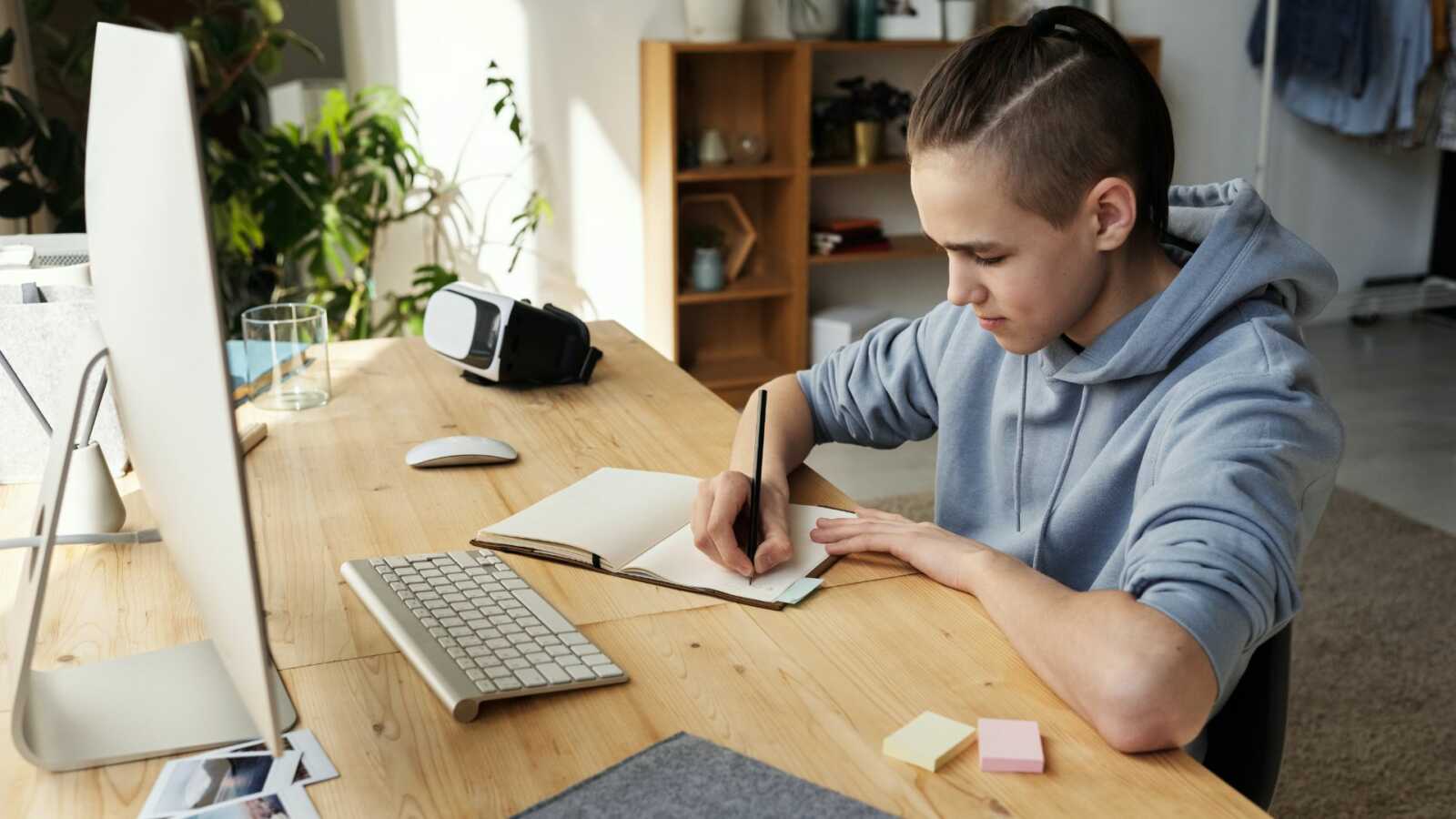 Easter Gifts For Teens Under $50
5. Snack Box
An Easter basket really isn't complete without some Easter candy or treats tucked inside. For this quintessential of all Easter basket ideas, go a bit gourmet by getting a box of your teenager's favorite sweet treat from a local candy store. Or, raid the grocery store for a collection of your teen's favorite savory treats. You can even find some pre-made snack boxes online that feature a variety of items and leaves out the hassle of creating the box yourself.
6. Hydro Flask Water Bottle
Make a practical gift functional and fun with a Hydro Flask Water Bottle. These stainless steel bottles are super trendy and can help your teen intake enough water each day.
While you can choose from a variety of colors and styles on the website, you also have the option to build a custom water bottle that reflects your teen's style. As one of the customizable Easter gifts for teens, you want to order it to ensure it arrives in time for the holiday.
7. Wireless Charging Station
From phones to watches to earbuds and more, your teen is likely carrying around quite a few devices that need to stay charged. Ditch the collection of cords and get them a wireless charging station for their bedroom. Not only do they look chic on a nightstand or desk, but it eliminates your teen from losing (yet another) charger.
8. Skincare Set
Teenagers are dealing with the irritating issue of hormones which can wreak havoc on the skin. Luckily, skin care is in right now, so you can use that to your advantage for trendy Easter ideas for teens that can help.
Put together a set of skincare products that has all the steps they need to treat their skin issues. Include a cleanser, moisturizer, SPF, and whichever treatment they need for their specific issue.
Easter Gifts For Teens Under $100
9. Studio Creator Kit
Teenagers spend tons of time on their phones, particularly on social media. If you have a teen who loves to create content, a studio creator kit would be quite one of the most exciting Easter gifts. Look for a studio kit that comes with a ring light, phone or camera stand, remote, and green screen so they have all the tools they need to get creative. 
10. Jewelry or Watch
Owning a quality piece of jewelry is a great responsibility for a teenager and they're approaching the age where they will be going out on their own soon. A nice pair of earrings, a necklace, or a watch can be one of those touching Easter gifts for teens that they will cherish when they move out on their own.
11. Noise-Canceling Headphones
Teens and technology go hand-in-hand and having a pair of headphones is a must as a smaller product makes it one of the perfect Easter ideas for teens. Choose small earbuds or headphones based on your teen's style.
If they love the convenience and enjoy listening to music or watching TikTok videos, earbuds might be their best bet. For teens who love gaming, headphones are a great way to go.
No matter which gift ideas you choose from this list, your teen will love that you put thought into finding the perfect gift for them. Then, you can rest easy knowing you found something useful and trendy for them to enjoy.
This article was written exclusively for Love What Matters by Kate Fann. Be sure to subscribe to our free email newsletter for our best stories.
Read more stories like this:
Don't Let The Eye-Rolls And Backtalk Fool You, Raising Teenagers Is Beyond Amazing
'Easter is not about eggs, bunnies, that new dress, or even a packed church.': Woman says 'may it change the way we look at Easter forever'
Do you know someone who could benefit from reading this? SHARE this story on social media with family and friends.